In this year's Best of the Best, we continue to honour the brands and people who have continued to create covetable products, even in the midst of a global pandemic. Here we have Alberto Pinto Interior Design win 'best jet interior' in the wings and water category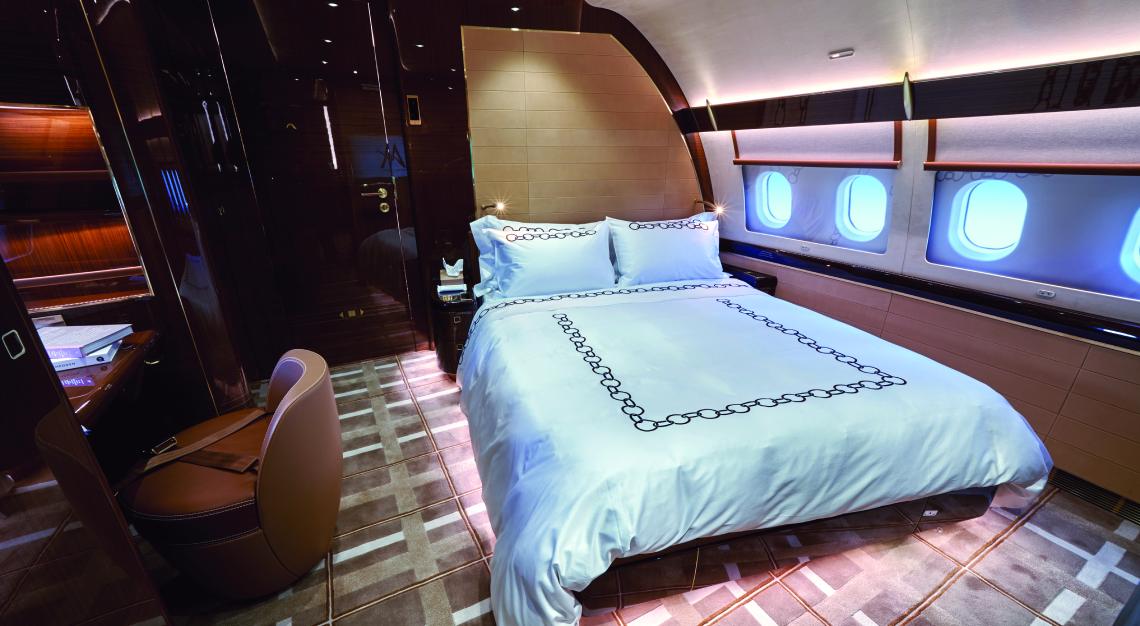 Besides having three times the space of some competitors' large-body jets, the G-KELT, an ACJ320neo, has an interior filled with rich woodwork, leathers, bespoke lamps, artwork and, perhaps most notably, a bedroom suite with a king-sized bed and private en suite bathroom with a real glass mirror – unusual for a jet – a marble sink and a shower, all courtesy of Yves Pickardt at Paris-based Alberto Pinto Interior Design. The first ACJ320neo with a bespoke interior, it reworks the rules of cabin design, pairing the visible details with concealed technical advances such as the sophisticated air-filtration system plus a built-in humidifier to add moisture, making an eight-hour journey much more comfortable. The wafer-thin marble and wood veneers minimise weight while retaining elegance. The plane's executive seats convert into beds for transoceanic travel, and the footrests are a first for this type of aircraft.
Basel-based completions firm AMAC Aerospace executed the design and said the project was its most complicated, involving a year of collaboration with the plane's London-based owner, Acropolis Aviation, and Pickardt to figure out solutions before work began. In its guise as a commercial jet, the ACJ320neo's 12ft-by-90ft cabin has up to 180 seats in rows. This 19-seat bespoke version has open-plan lounges, a dining and conference area, and a full-sized kitchen plus original artwork and boardroom materials. With its 6,000-nautical-mile range, the jet will be used by Acropolis to transport heads of state and CEOs from Moscow to Los Angeles, or London to Beijing.