In One For The Road, we speak with the best bartenders and get to know them better. Here, Matthew Korzelius talks about life at The Roosevelt Room, creative achievements and the one cocktail to end the night with
There are plenty of reasons to visit Austin, where it's sunny 300 days a year and uniquely liberal, compared to the rest of conservative Texas. It's also home to great music, comfort food and trendy bars, including The Roosevelt Room, which you'll find right in the heart of Austin's Warehouse District. As the state capital's most awarded cocktail bar, the industrial-chic space is as beautiful as the drinks it serves, be it the classic or the spin-off. Here, we speak with co-owner and bartender Matthew Korzelius, a former musician who will stop at nothing to make you the perfect drink.
Hi Matthew, what is it like to be you?
In short, my life is full! The Roosevelt Room has been my primary focus for years now and considering our industry's struggles recently, it's never been more difficult to keep everything stocked that we need to keep our staff operating at a high level. It takes a lot of focus and diligence, but it's rewarding for sure. I work both on the bartending side as well as the ownership side, so keeping my head balanced between both has been the biggest learning curve. Every day I get a little better at it, so that's the goal, I guess!
What makes The Roosevelt Room so full of heart and deliciousness?
Easily, that credit goes to the unrivalled passion of our staff. The professionals who come to The Roosevelt Room come knowing that we're not just a place to show up and collect a paycheck. Our staff comes to learn, grow, and become better at their craft, and we do everything in our power to facilitate that process. Our bartender training is both exhaustive and at times, frankly, exhausting. We work on everything from fine technique training, to our extensive order of operations, all while memorising our extremely long and detailed cocktail menu. Bartender training takes a minimum of six months to complete, but by the time our trainees get their leather aprons, we know they're absolutely ready to share their passion with our guests, which we believe fully shows in our drinks.
What are some of the must-orders?
While our menu has a very heavy emphasis on the classics, I think it's best to at least check out our house creations. My first pick goes to the Buck to the Future—a rye whiskey cocktail that features a strawberry-balsamic-basil puree with lemon, ginger, Manzanilla sherry, and Nardini amaro, served on a large rock and topped with whiskey barrel-smoked black pepper. It's refreshing, yet complex, and is simultaneously great for both whiskey fans as well as those who don't think they are.
Next would be the Cigar Box. As one of our flagship cocktails, this is essentially a mezcal old fashioned utilising a Lapsang Souchong-smoked black tea syrup and house-made "tobacco" essence and lavender bitters. Served on a large ashtray with a torched cinnamon stick, it offers big, bold flavours, as well as a striking visual presence.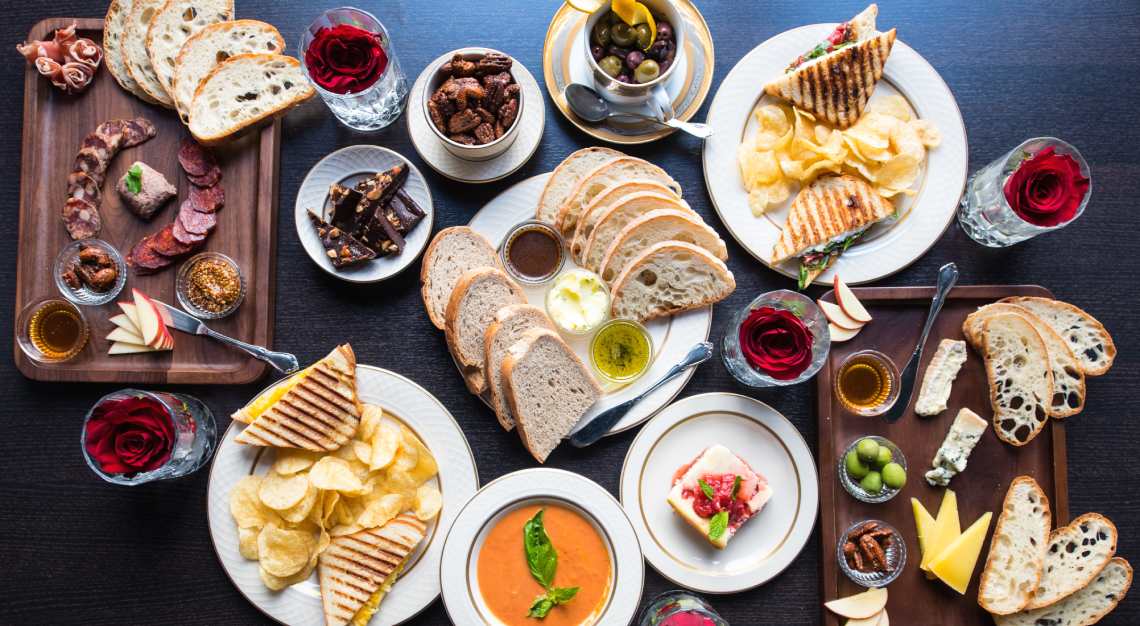 For the complete night-out experience in Austin, where should one go for dinner before going for drinks at The Roosevelt?
First, I'd like to say that we're a "come as you are" kind of bar. We'd fit in nicely after any sort of dinner, whether it's a five-star restaurant with a dress code or bar food at a local dive. I happen to love both. My shortlist would be Emmer & Rye when you're looking for a fancy night out on the town. It's probably the restaurant my girlfriend Emma and I have visited most often when we're really looking to treat ourselves. On the other hand, I'd suggest Nixta Taqueria for some of the best tacos you've had in your entire life in a very relaxed, very Austin environment. Finally, a Chopped Cheese and a Corn Dog at Frazier's for those dive bar vibes; it's the kind of place that regularly has Iron Maiden playing on the jukebox.
I do not think enough Singaporeans have visited Austin, Texas. Could you give us a lowdown on the city and why it's worth spending time at?
The thing that makes Austin great is the range of things you could do in just a couple of days. You could go hiking, kayaking, listen to some jazz, learn the Texas two-step, have the best barbecue in the world in the middle of nowhere, have a world-class dining experience in the heart of downtown, then go see the Mexican free-tailed bats. Not to mention, the food and beverage landscape is as exciting and thriving as ever, in the face of what seemed like insurmountable odds only two years ago.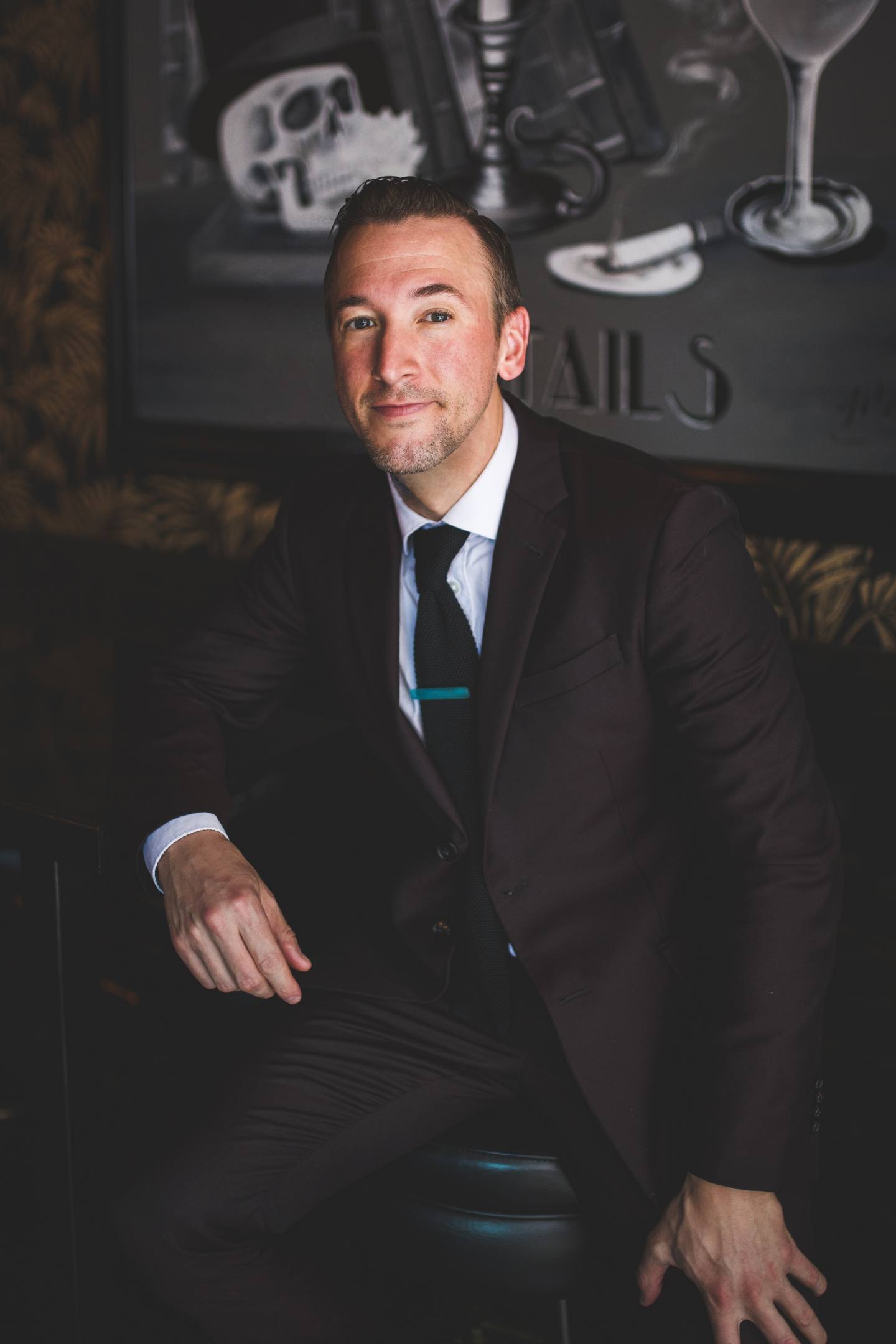 As a bartender, what would you say is your biggest unexpected creative achievement?
This question is an interesting one for me, as creativity, I would admit, is not necessarily my strongest suit. I'm lucky enough to be surrounded by some extremely talented people who do a lot of the heavy lifting in that department. That said, I have my moments when something strikes me and it just clicks. 
The answer to the question though would probably be winning my first national competition championship as a duo with my friend and former bar manager, Eric Day, for the Espolòn Cocktail Fights in 2019. The competition, since suspended in the wake of pandemic troubles, was one where your team had to not only make a fantastic drink, but create (or in our case, borrow) characters to sell the concept of the drink. The competition is part bartending, part rock concert and part theatre. 
We created a cocktail called Bat Country, a Mexican street corn-, or elote-based cocktail inspired by the many amazing Mexican food trucks here in Austin. As the name might suggest, our characters were Hunter S. Thompson and his lawyer Dr. Gonzo from Fear and Loathing in Las Vegas. The challenge of inhabiting a character entirely, not only during presentations, but while actually making cocktails so that the judges never saw you break character, was an exhilarating challenge that I'll never forget. The particularly unexpected part was winning the competition against some of the brightest and most exciting personalities in the industry. That said, making long-term friendships with that group of people was an achievement in and of itself. 
What is your creative outlet outside of bartending?
I used to be a semi-professional musician until I came to Texas to join The Roosevelt Room. Music is still a passion, even if it's not as creatively driven anymore. If I'm not at a show on a night off, you very well may be able to find me scanning the aisles of Waterloo Records looking for a few new pieces to add to my collection. I'm a big metal guy, which often surprises our regulars when they see me out in my requisite black metal band T-shirt instead of the collared shirt and apron.
Name that one underrated spirit you'd like to rescue and why.
So here's the thing. I'd have to go with rum. Now, I'm not saying it needs rescuing per se (it's one of the world's most popular spirits), but it does suffer from a big misunderstanding. Mostly due to its stunning range as a spirit category. It can be gigantic and rich with brown sugar and baking spices, dry and funky and rough around the edges, or it can be crisp, clean, and darn near neutral. This all depends on process, location, whether it's molasses or cane derived and so on and so on. Many in the world, however, have one conception of the spirit and when they see the word on a menu, automatically have an opinion on what the drink will taste like. That's why we push our staff to understand these spirits and know what it is they're contributing to the cocktail. This way, we can help guide our guests and hopefully send them on their way with a better understanding of what they do and don't want out of the spirit.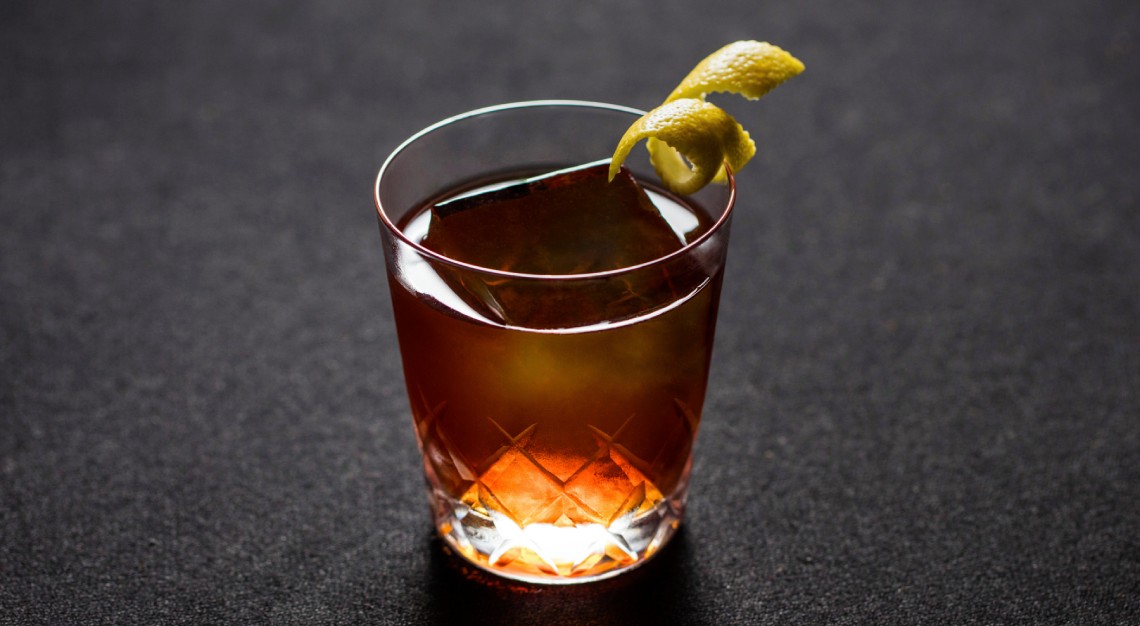 It's late at night and you want one last drink for the road—name that cocktail.
For me, this would have to be a Vieux Carre. It's a classic New Orleans cocktail and essentially works as a more complex, richer Manhattan-style cocktail. It definitely belongs to the end of the night. 
How can we make it at home?
It's technically a six-ingredient cocktail, but most of the ingredients aren't particularly obscure. This is our Roosevelt Room house special. In an old fashioned glass, you'll add:
2 dashes Angostura Bitters
2 dashes Peychaud Bitters
0.75 oz sweet vermouth
0.25 oz. Bénédictine
0.75 oz Cognac
1 oz rye whiskey
Stir in a large cube (small cubes work, too). Garnish with a lemon peel by expressing the oils over the cocktail for a bright aromatic effect.