The luxury business hotel in city hall will reveal a fresh face at the end of the year, including a rebranding of its renowned Equinox complex
You'd have to be living under a rock to not notice new hotels springing up in every corner of Singapore. In the past year alone, we've had Andaz Singapore, JW Marriott, Six Senses Duxton, Ann Siang House and Sofitel Singapore City Centre to name a few. But that's not to say we've forgotten about the more established hotels. Raffles Hotel Singapore, Conrad Singapore and Swissotel The Stamford have been undergoing refurbishments to keep up with the pace.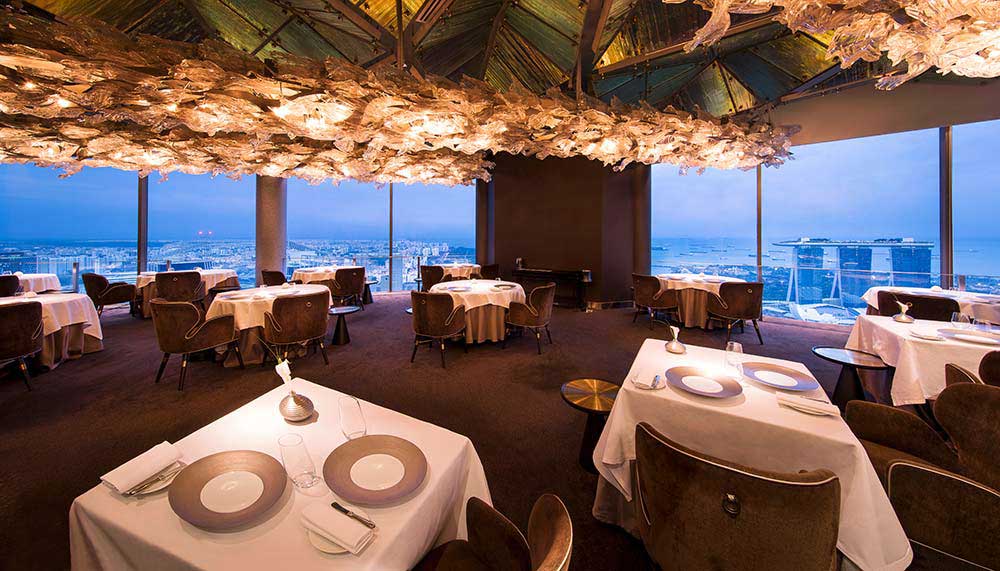 It's impossible to miss Swissotel The Stamford's iconic structure. In fact, it was the hotel (previously occupied by The Westin Stamford Westin) that defined our city skyline long before before Marina Bay Sands hotel planted its flag. Its famed Equinox complex houses Michelin-star restaurant Jaan and Bar Rouge, both of which provide vantage points of the city. Not keen to rest on its laurels and accolades, the luxury business hotel is refurbishing its hotel rooms, giving it a makeover that's been a long time coming.
Unlike others, Swissotel The Stamford is very much happy to be called what it is: a business hotel. And to cater to that, its making changes to the way guests experience its premises. A notable difference upon the renovation completion is its check-in counter. No longer will you have to wait for a staff to register you. Simply head to a self check-in desk and key in your details, head up to your designated room and scan the code on the door with your mobile phone to unlock it.
Not intending to have a leisurely breakfast before you start your day? The Stamford Brassarie offers grab and go options including salads, sandwiches and coffee.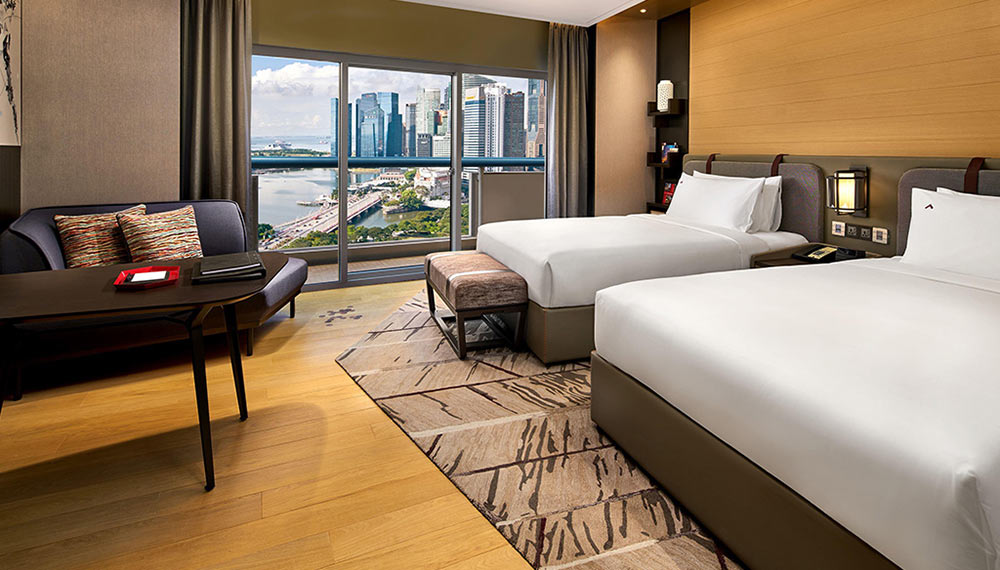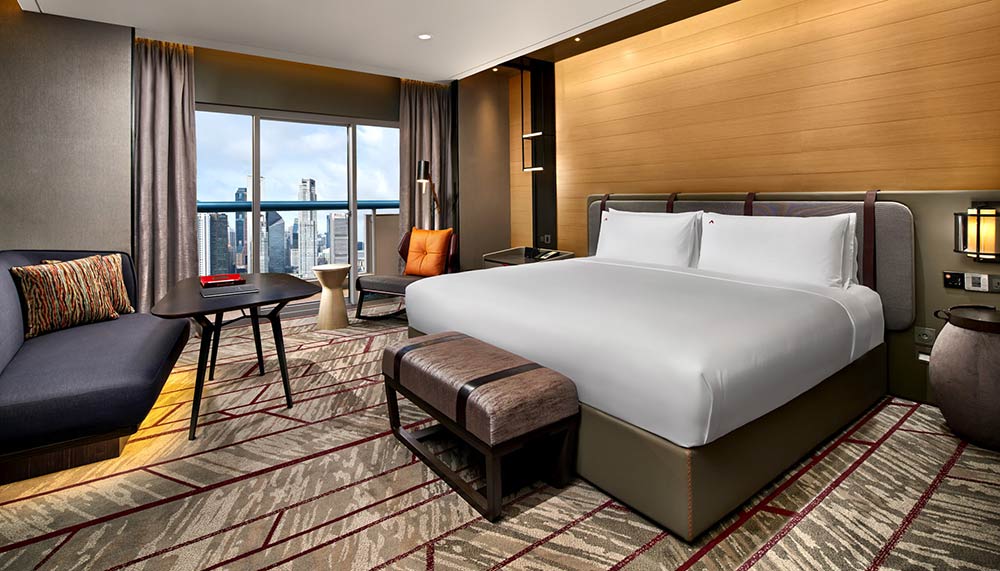 The rooms are also receiving a facelift. All the rooms remain the same size, save for four rooms that have been combined to form two. For those who've stayed at Swissotel The Stamford previously, you'll remember a mix of striped sheers, a orangey carpets, chinoiserie wall panels from the 90s, boardroom chairs, velvet sofas and leather ottomans. In short, a room that offers guests a blast from the past.
A good thing then, the refurbished rooms and suites are nothing like the above. Sure, its entry-level rooms continue to err on the slightly smaller side at 40sqm, but the designers have done a great job in maximising usable space.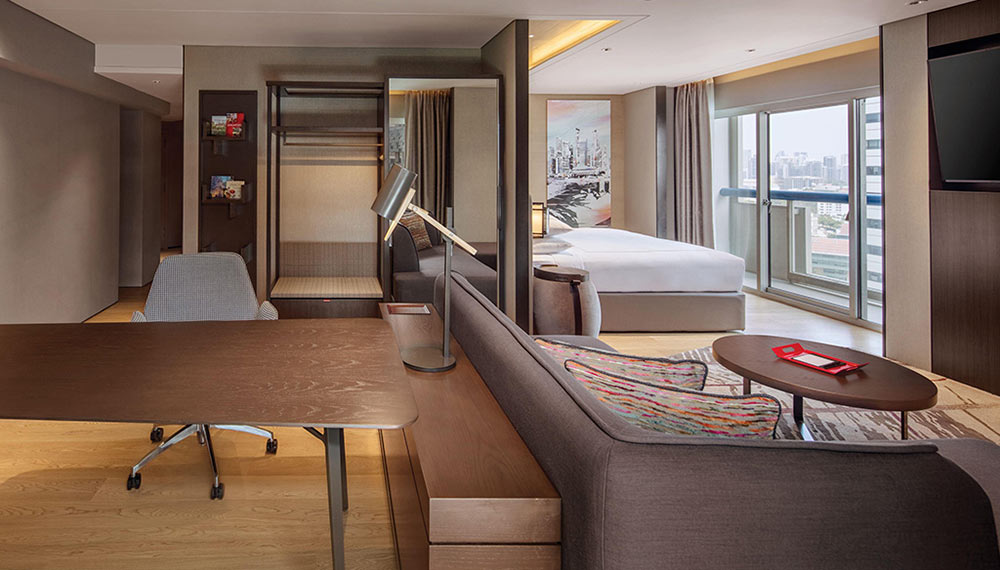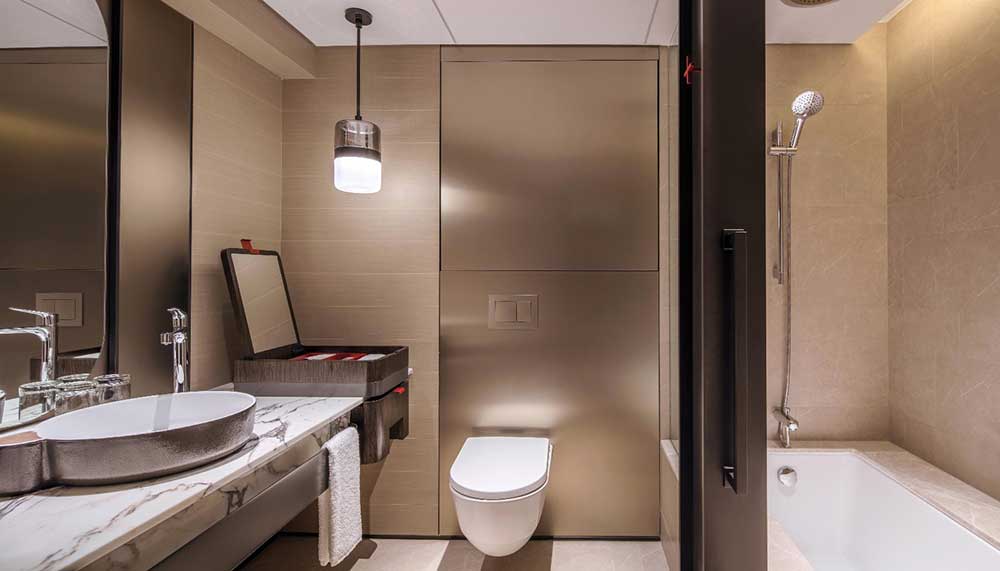 For one, the use of sliding doors for both bathroom and wardrobe. The bathroom also comes with built-in amenity cabinets, and racks in the shower (just be careful not to make a splash), along with two hooks for your outfits. In the room itself, the 55-inch Samsung TV is also set flush to the wall, while both settee and work station share the same desk.
Smart living for the smart businessman doesn't end there though. Apart from having multiple international wall sockets with USB charging points throughout the room, you'll also get to make hands-free calls using the iHome Bluetooth speaker (just make sure your handphone isn't too close to the speakers or there'll be feedback), and use screen mirroring on the Samsung Smart TV.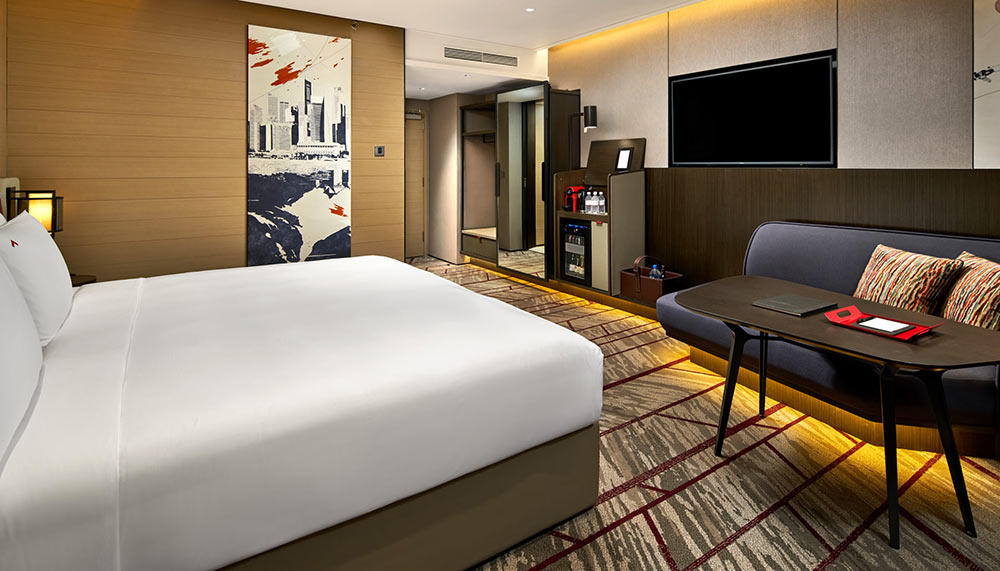 Said television also acts as an electrical version of the staple guest services book. You'll find information on in-room dining, dining establishments and its opening hours, cuisine and dress code, along with other facilities and services Swissotel The Stamford provides. While you can't make reservations via the TV, you're always ensured up-to-date information. There's also an 'airport' page that tells you how long it takes to get to Singapore Changi Airport and transport options available. In this instance, I would have liked to be able to check flight times and terminals at the push of a button, given that a bulk of its clients will consider this to be a handy tool.
But what about the most important bit of the room? Any hotel – especially a business hotel — knows that the firm bed with a thick mattress topper is not just the flour and eggs to a cake, but also the cherry on top of it. Swissotel The Stamford has by far excelled in this department. Fluffy duvets, pillows with the right firmness (hypoallergenic pillows are also available upon request), and a monstrous 'king' bed that's about 220cm in width and 200cm in length.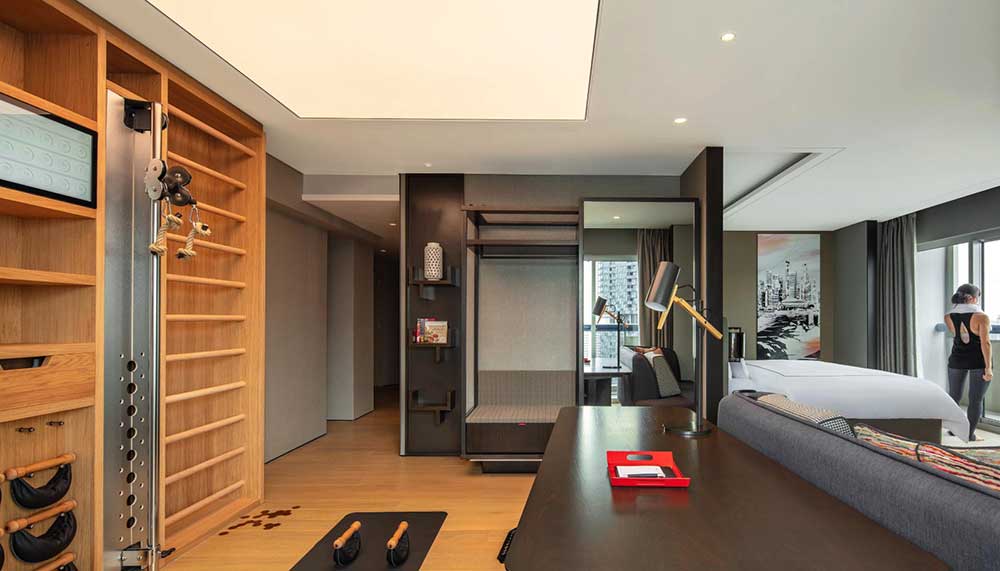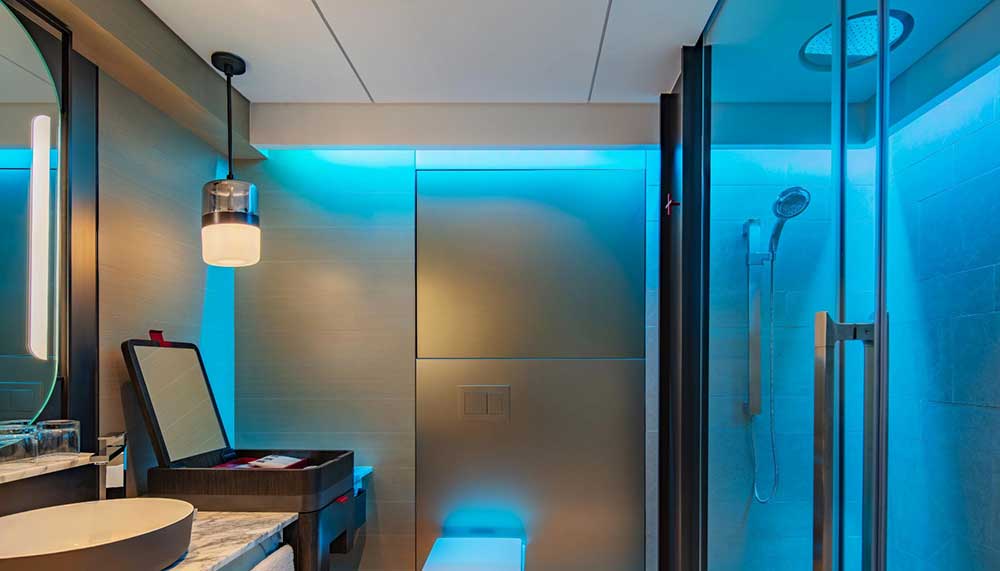 And to the jetlagged businessmen, I've good news to share: Swissotel Singapore is introducing vitality rooms to its lineup. Each of the six rooms is equipped with circadian lighting, meant to help restore one's body clock naturally. The lighting mimics natural lighting from sunrise to sunset, helping your body adjust while you rest. Just got in at 2am, and have a meeting at 8? Use the special alarm clock in the room, which is linked to the lighting system. Your body will react to the gradual colour change in the room, and you'll wake up feeling slightly more well rested. The system extends to the bathrooms too, where you can choose lights that'll energise you for the day, or help you get ready for bed. Wall-mounted fitness equipment and yoga mats (along with suggested exercises and workouts on the screen) are also available in the room, should you be a tad too knackered to head to the gym located at Fairmont Singapore.
The hotel is nearing the tail end of phase two of its three-phase project, and will welcome guests on a completely fresh note by the end of the year. We'll be back, for sure.
Swissotel The Stamford
2 Stamford Road
Singapore 178882
Tel: +65 6338 8585