The Edge series relies on five decades of hi-fi expertise, which explains the highest price point of a Cambridge Audio product to date
For Cambridge Audio, there's no better way to mark half a century in the realm of audio business than to come up with the brand's most prized speakers to date: the Edge series. The three-component hi-fi series is the final outcome of three years of grit, passing through the nimble hands of nine in-house engineering experts. It comprises Edge A, the integrated amplifier, Edge NQ, the preamplifier and network player and Edge W, the power amplifier. The series is now available at Bowers & Wilkins, but be prepared to shell out a handsome figure of $20,000.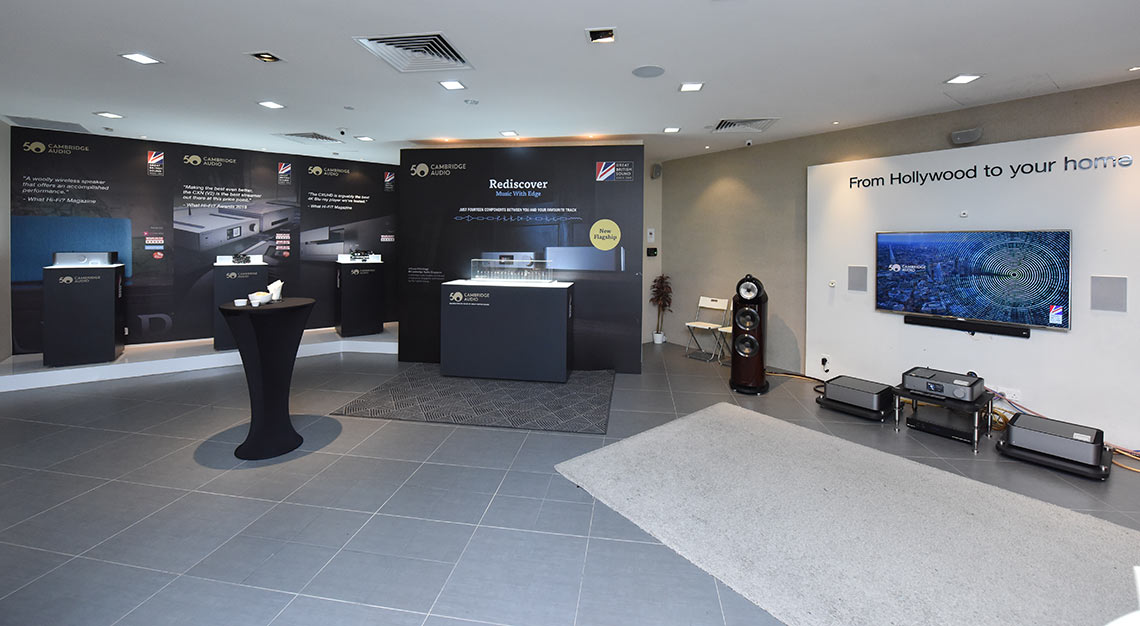 The flagship series strings together the holy trinity of the brand — breaking technological boundaries, focusing on producing raw, unfiltered sounds and staying true to the 'Great British Sound'.
But what exactly is the 'Great British Sound'? Fair question. James Johnson-Flint, CEO of Cambridge Audio, meets us during the Edge launch at the Bowers & Wilkins showroom and tells us what it means.
He also stresses on the importance of building an audio system that's not constrained by budget — a godsend us creatives can only dream of — and how he's intending to get the younger generation to listen.
How would you define the "Great British Sound"?
In the 1960s, British studios were at the fore of recording technology and British manufacturers began to create some of the world's best hi-fi equipment. Music was created and produced as naturally as possible. Over time, this sound has become distinctively 'British'. In short, the 'Great British Sound' represents the truest form of sound. It's about removing any elements that might alter the original recording and avoiding any colourisation that will change how the sound was intended to be.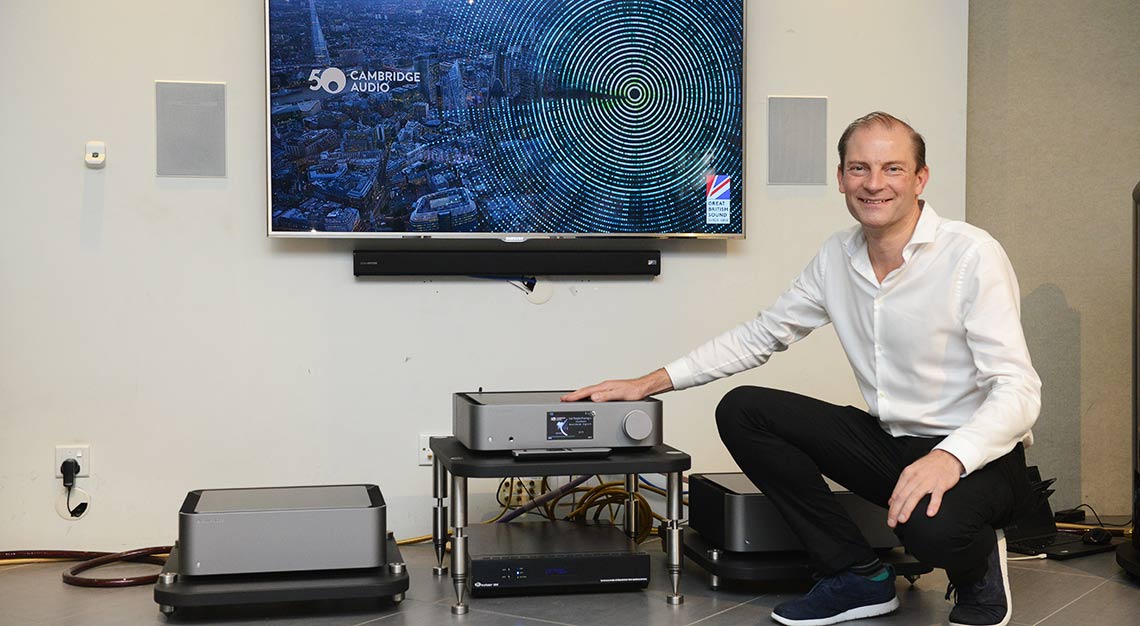 What is so special about the Edge series?
For Edge, there were no limitations. We gave our engineers a blank piece of sheet to start with. We gave them the freedom to create and build a product that wasn't going to be constrained by budget, time or resources. This is a rare privilege because in any line of business, products have always been designed to fit into various price categories. What you're receiving is a product that has been created to give users the best sound experience possible.
What do you love most about the Edge series?
It gives me the opportunity to hear the little nuances in music that I probably haven't heard before. That's what Edge is all about really. It allows you to discover the other beautiful, hidden elements of a particular song.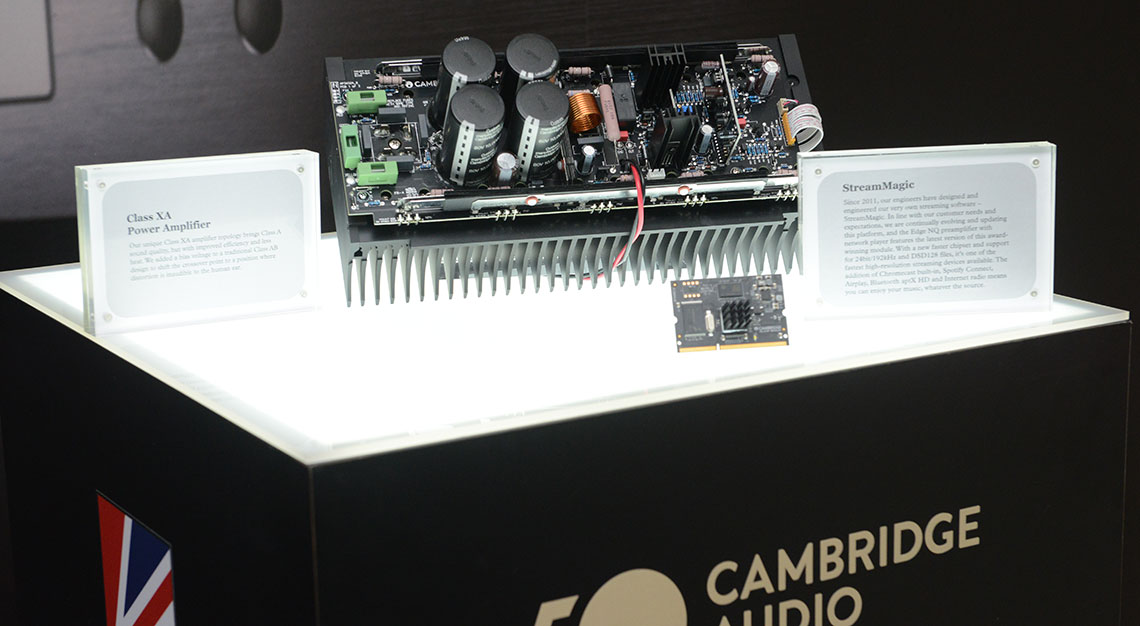 How do you get the younger people interested in high-end audio, especially when so much of technology like streaming is disposable by its very nature?
I truly think the young have to give themselves a chance and listen to quality, high-end audio products. They don't do this because they are so busy, and for many, the experience of listening to music doesn't involve anything more than a smartphone and the pair of earphones that come with it.
I'd tell the younger generation to not dismiss manufacturers who don't have huge, impressive marketing initiatives to flaunt. The highest quality speaker is not necessarily the most sophisticated-looking one.
The most important factor is to listen to the product before making any decisions. I feel that's the toughest challenge for us when it comes to luring the younger generation — we have to make them listen.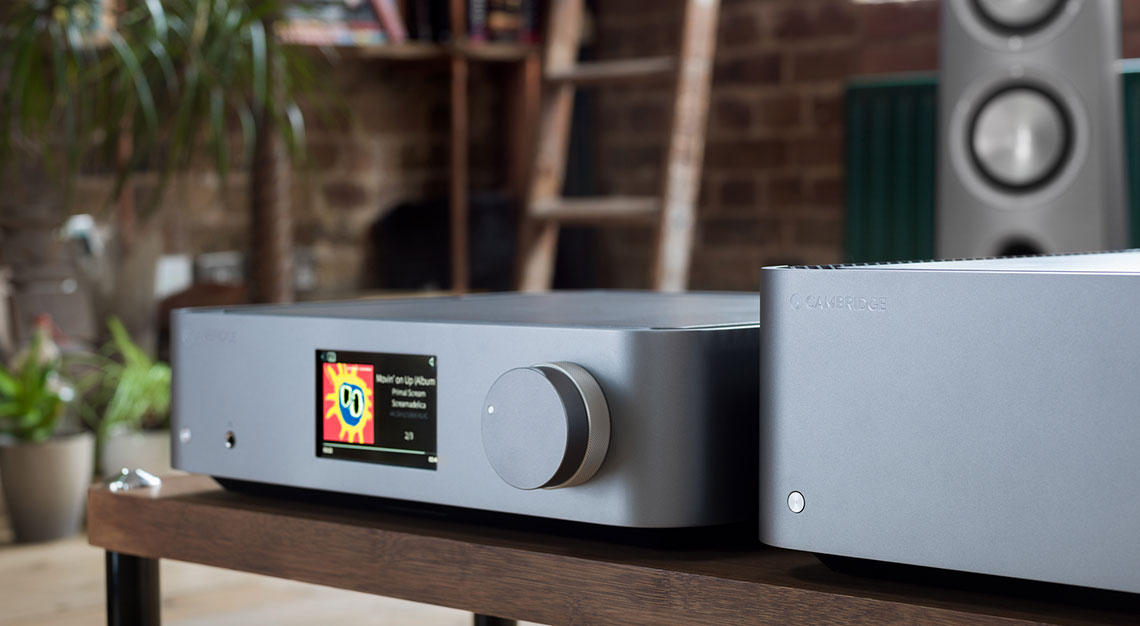 But if you're able to design the highest quality speaker, you can afford to package it in an appealing way? After all, you're hoping that the younger market will be your clients in time to come.
In the process of staying relevant, we always have the younger generation in mind, and the audio trends that they're latching on. These individuals are now more discerning when it comes to purchasing higher-end products and are more interested in buying products that give them the most bang for their buck. We have our hands on projects that will create exactly what they want — a pretty cool turntable is one of them.
Cambridge Audio
Bowers & Wilkins Showroom
#01-108, Millenia Walk
9 Raffles Boulevard
Singapore 039596
Tel: +65 6337 2183