Intimate and soothing, these classical experiences by candlelight will be sure to put a smile on your face
Initially debuted in Europe to introduce classical music to a wider audience, Candlelight by Fever is finally making its way to our shores, following successful concerts in cities such as Chicago, Los Angeles and Paris.
The concerts will be held in February 2021 at various locations (to be announced). Even if you don't consider yourself a classical music fan, we have to warn you: you might just emerge a convert. All you have to do is sit back, relax, and allow yourself to be serenaded by talented musicians from across the world performing classics such as Vivaldi's Four Seasons, Beethoven's Quartet No. 4 Opus 18, and Chopin's Mazurka in A Minor Opus 17.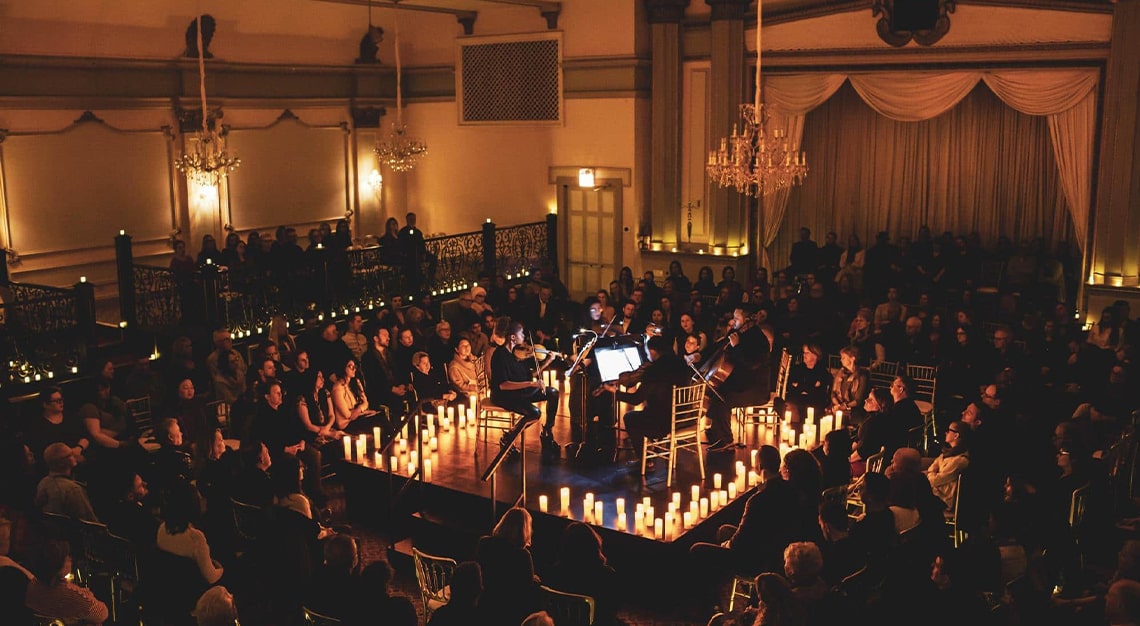 Music has the power to heal, to change your mood and to sway your emotions – imagine its sheer power when you're in an intimate setting, with nothing by 600-odd flickering candles illuminating the stage, and the dulcet tones of classic tunes soothing your senses. It's pure magic.
And should you be worried about what seems like a fire hazard, do not fret. The candles are all flameless, for the sake of everyone's safety.
Starting 3 February 2021, each performance will take place twice each night at 6.30pm and 8.30pm, and will each run for about an hour. Ticket prices range from S$28 to S$69, and some shows are already selling out quickly.