The team at Drive a Tank offers expert instruction and careful supervision while you pilot a selection of military might
It's a battle to keep the claustrophobia and apprehension at bay while focused on the periscope inside the armoured personnel carrier. Navigating the uneven path flanked by tight brush, we know machine guns are firing in the distance, but nothing could be heard, save for the strained droning of this treaded weapon's 240 hp, Rolls-Royce multi-fuel engine as we descend into the mire of a small water crossing. Fortunately, this isn't a combat zone in one of the world's tragically war-torn corners; this is Kasota, Minnesota, and we're on acreage owned by the aptly named purveyor of adventure, Drive a Tank.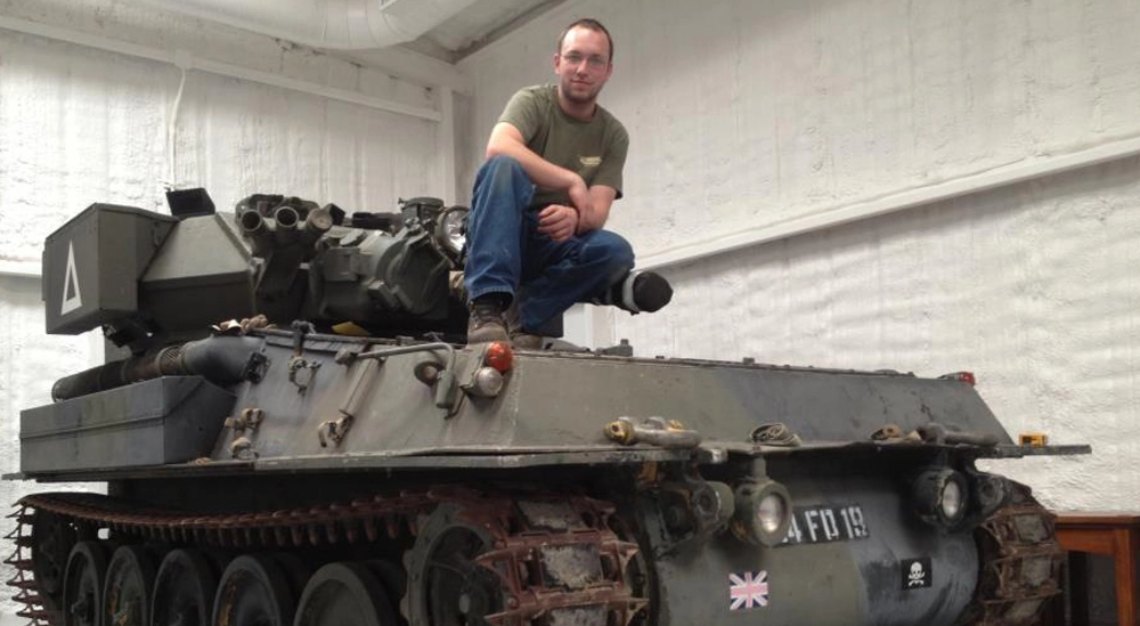 At a time when the automotive industry is heading down the road to electrification and autonomous vehicles, Drive a Tank's founder and CEO Tony Borglum provides a decidedly combustive alternative. Borglum and his team offer almost anyone the chance to operate decommissioned military vehicles that are as analogue and hands-on as you can get. At the same time, they reawaken the inner child in all of us who grew up playing with toy trucks and tractors in the sand box and, of course, smashing things with them (but more on that later). Because of this broad appeal, the customers can't be easily pigeonholed.
"It's everybody," says Borglum, when asked about his client base. "People always say, 'oh, I bet this kind of person never comes here,' and I tell them, 'you should've been here last week.' Just because you're interested in a tank doesn't mean you want to go fight a war. It's not about any of that. It's about the technology and the experience." And the ages and capabilities of those who participate are incredibly varied. "We had a gal who was 96," he continues, "and we work with Make a Wish so I had a kid who was eight—we had to make some slight modifications to the vehicles for the day—and we've had blind people."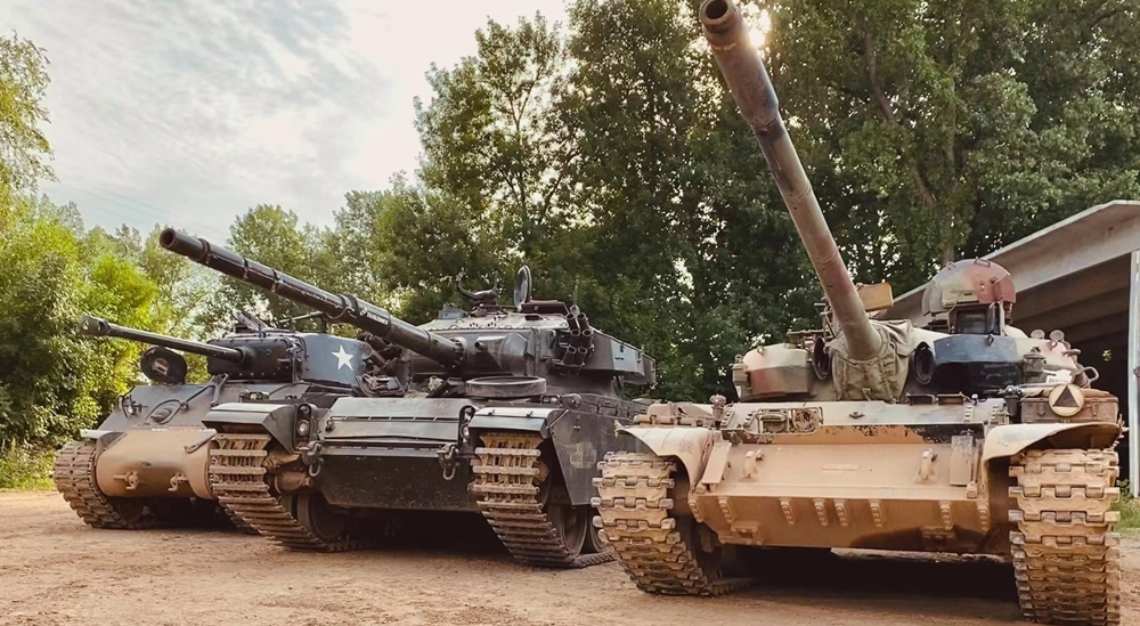 Borglum himself is not career military but a veteran of the heavy-equipment trade and his family's construction firm. A trip across the pond to buy an armoured scout vehicle, the Ferret, was the catalyst for change. "They were only about £6,000 in England," he says of the Ferret, "and I had been thinking about doing that because military vehicles aren't like buying a new Harley or new car, they appreciate in value." He goes on to relate that one of the sellers had a business called Tanks-ALot and told Borglum that while there were 13 tank-driving outfits in the UK, there was nothing stateside.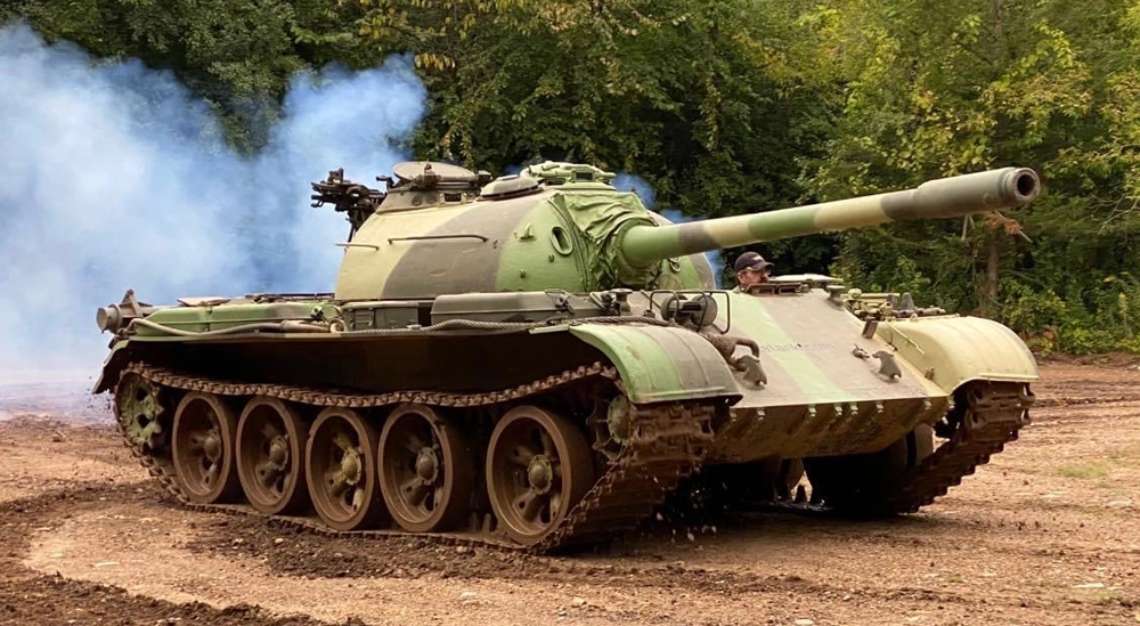 Understandably, not everyone back home was immediately on board with the concept; neighbours and the zoning commission had concerns, to say the least. But you don't need a conditional-use permit if it's free, so a number of media were invited to give it a go at no cost, and, as Borglum notes, "things just blew up."
Now located in the town of Kasota, on land formerly used for mining dimension stone in the 1950s and '60s, Drive a Tank has hit the commercial mother lode, offering tiered programmes that combine time operating track-equipped machines with sessions at the onsite firing range. Packages run the gamut from the Three-Star Lt. General, starting at US$374, to the Ultimate Package that begins at US$5,499.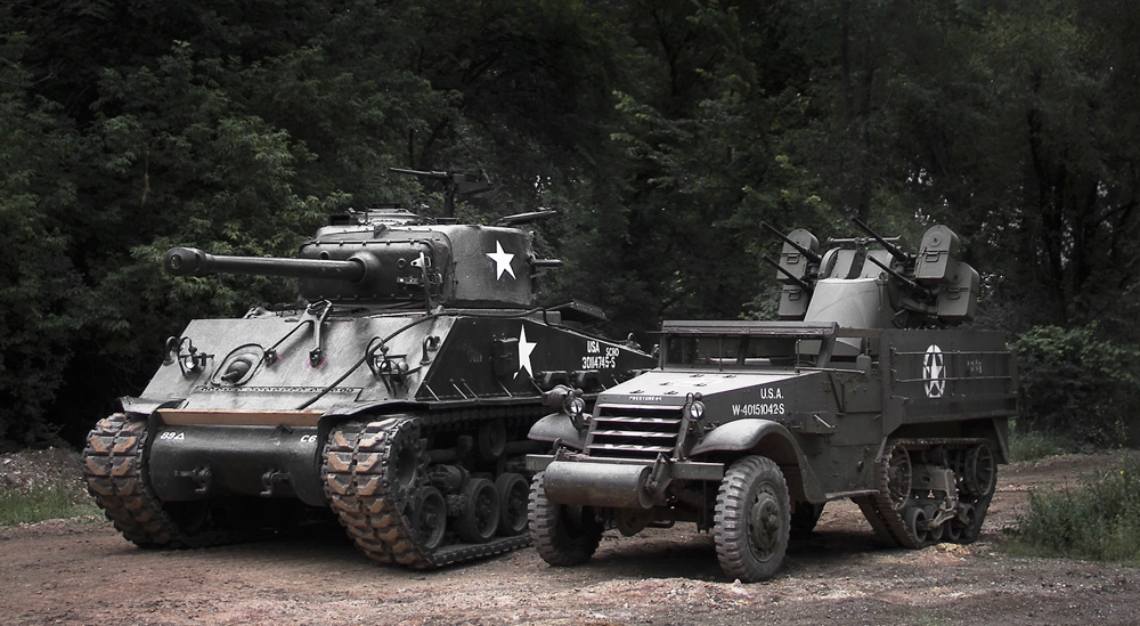 After initially piloting the FV433 Abbot SPG (self-propelled gun) used by the British from 1965 to 1995, it was time to test the FV432 APC (armoured personnel carrier), of which Drive a Tank claims 1,500 are still enrolled in military duty somewhere around the globe. While the Abbot was operated with the driver's head and shoulders outside, the APC involved full immersion with the latch down and your field of view limited to what the small periscope presented.
Controlling the nearly 17-ton APC is done through lever steering and is fairly rudimentary, though staying centred can be challenging. And its relative agility and speed is surprising, as it tops out at 51 km/hr. The biggest realisation, however, is the counterintuitive sense of vulnerability that those in hostile situations must feel when inside what is commonly referred to as a "battle taxi."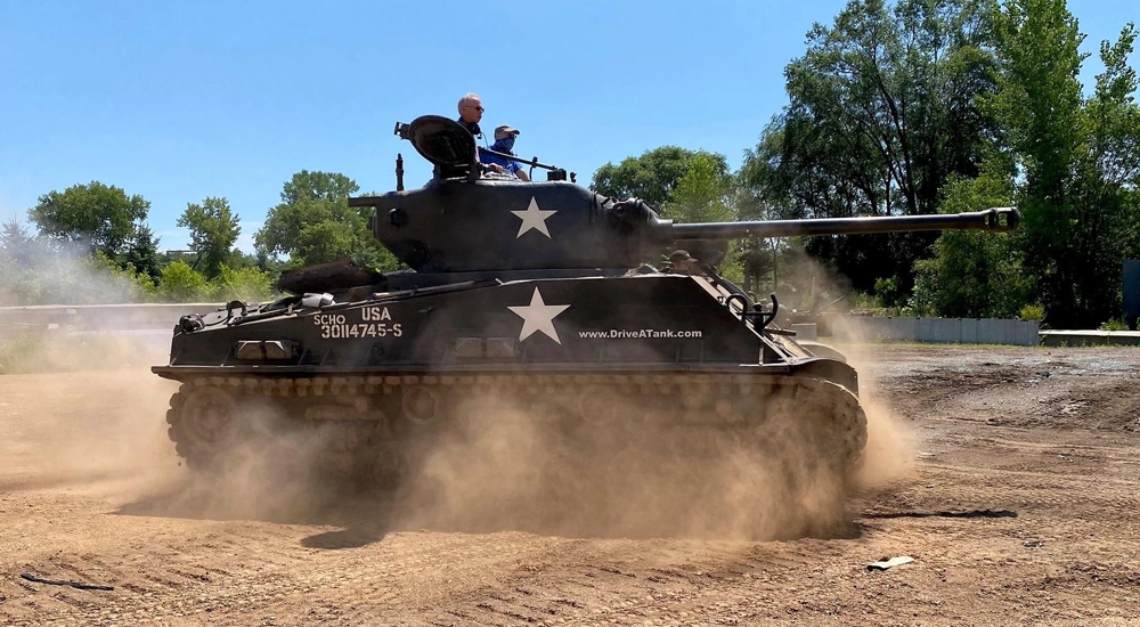 The cacophony from these transports is palpable, yet it pales in comparison to what's next on the docket. Guided into the facility's firing range, our small group is doled out protective equipment for eyes and ears before trigger time with an array of firearms. The menu includes, but is not limited to, the Sten and M1919 machine guns from World War II, a Yugoslavian AK-47 and the new Kriss Vector used by police in the US. For someone like myself, who has always avoided guns like the plague, the brief exposure may be enough to last a lifetime, though I find it oddly rewarding in probably the same way an introduction to rock climbing impacts a person with an aversion to heights. And, of course, the staff on hand are specialists in proper handling and safety—a necessary level of expertise that's responsible for the continued success of the entire operation.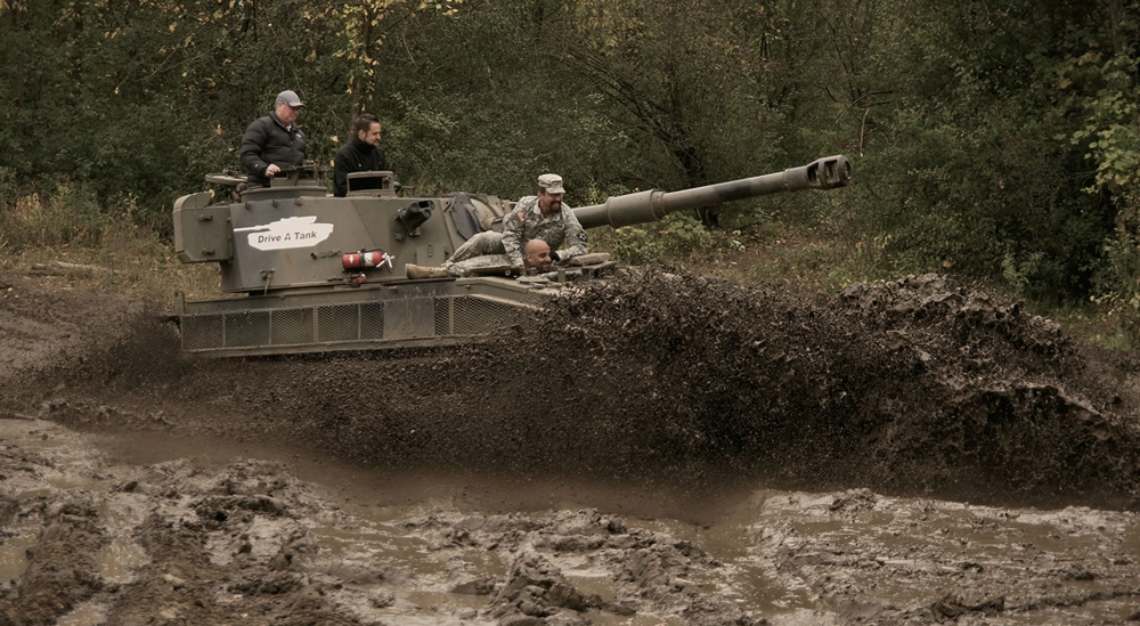 "We hold a lot of different government licences," say Borglum. "I've got a Type 10 FFL [Federal Firearms Licence], which allows me to manufacture machine guns, tank guns and mortars." And while the tank guns are not usually operational, there are exceptions. "We did an event at a hunting preserve about 30 kilometres from here, about 283 hectares, and shot some live rounds," he says, adding that most of his machines are acquired from private collectors. Even renowned auction houses will have a couple cross the block from time to time, though Borglum did not mention personally taking this route. In 2014, for example, RM Sotheby's sold both an FV432 APC and FV433 Abbot SPG for US$21,850 and US$89,700, respectively.
The day's playfully destructive finale occurs in a 53.6-ton Chieftain MK10. "The Chieftain is a pretty special tank for what it brought to the table in its era," explains Borglum. "It doesn't have a lot of combat history because, luckily, the Cold War was pretty cold."
At this moment, it's been conscripted to help completely pulverise an old car set conveniently in my path. The ease with which the Chieftain's tracks crumple the sheet metal below is nothing short of terrifying as the unfortunate automobile underneath registers less resistance than a speed bump. Perhaps it's due to my hours spent in gridlock on Southern California's 405 freeway, but the optional car-smashing component seems well worth the price for its cathartic value alone.
Although the uninitiated may be tempted to accuse Drive a Tank of glorifying war, getting firsthand interaction with machines designed to kill actually has the diametric effect, or at least should, imparting a healthy dose of horror at their use in history. While we wait for the day when these implements of destruction are completely obsolete, trampling over a used car feels like the best use of their potential.
This article was first published on Robb Report USA