Fresh Traditions
At the heart of a good Cantonese dish are fresh everyday ingredients cooked with skilful precision and served immediately. That's the charm of two Michelin-starred Duddell's new menu under executive chef Fung Man-Ip, who joined the restaurant, which is located in Hong Kong's Central, in May with more than 35 years of experience working in top-notch Hong Kong restaurants including Golden Jade Seafood Restaurant and most recently, Mott 32.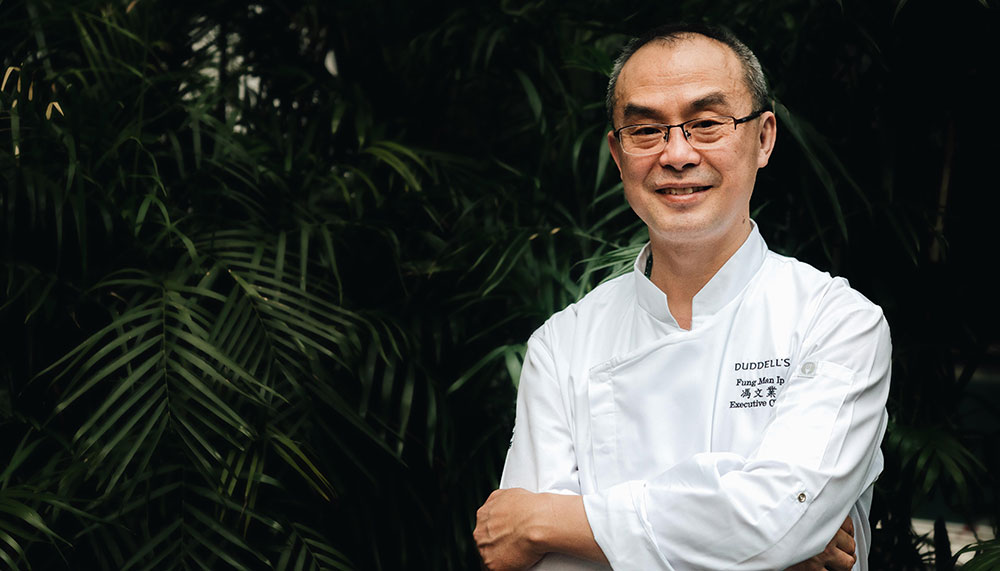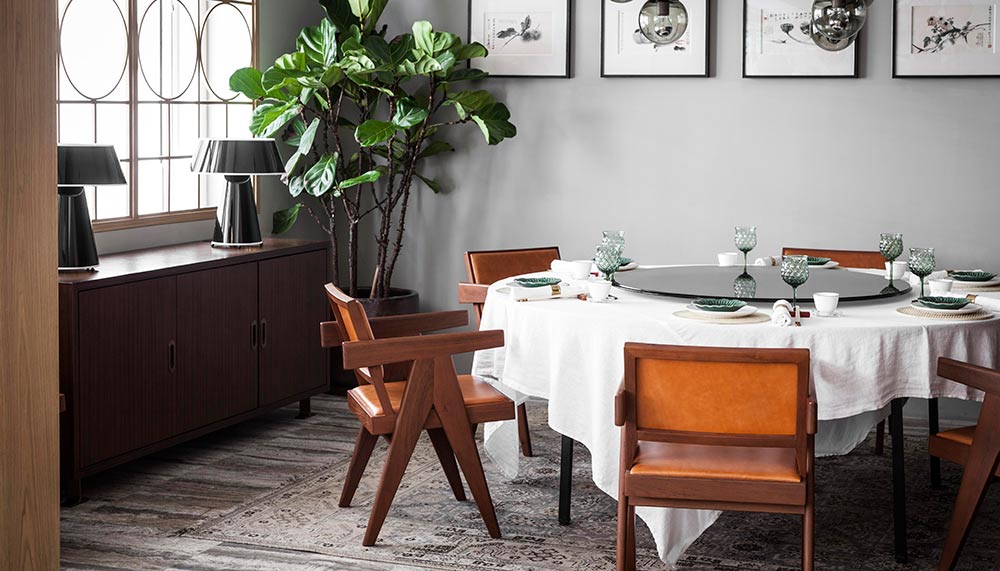 Take the classic shrimp dumpling dim sum. The soft-boiled quail egg at the core bursts in your mouth in one fulsome bite amid steaming shrimp broth, with the dab of caviar at the top providing a fleeting savoury finish. For the humble but important soup, a staple in Cantonese cuisine, Fung sticks to the basics in the double-boiled fish and pork soup with fish maw, bamboo pith and Chinese cabbage. Fresh pork leg bones, chicken, lean pork, premium Jinhua ham and conpoy (dried scallop) are boiled for over eight hours to yield a thick and rich broth. The milky stock is then double-boiled into the final soup with the rest of the ingredients. Only 30 to 40 bowls of this comforting brew, which is smooth and rich from the first to the last spoonful, are served daily.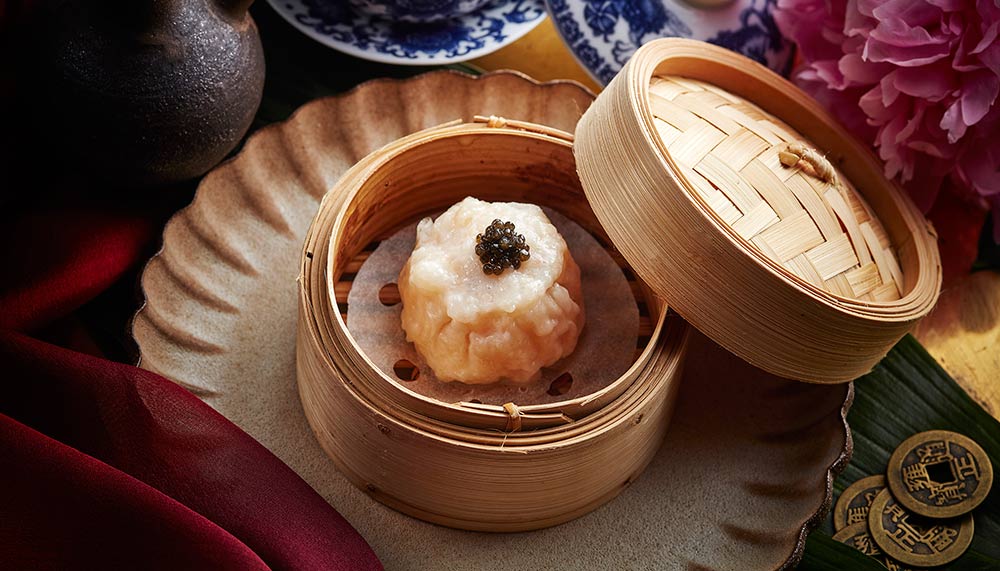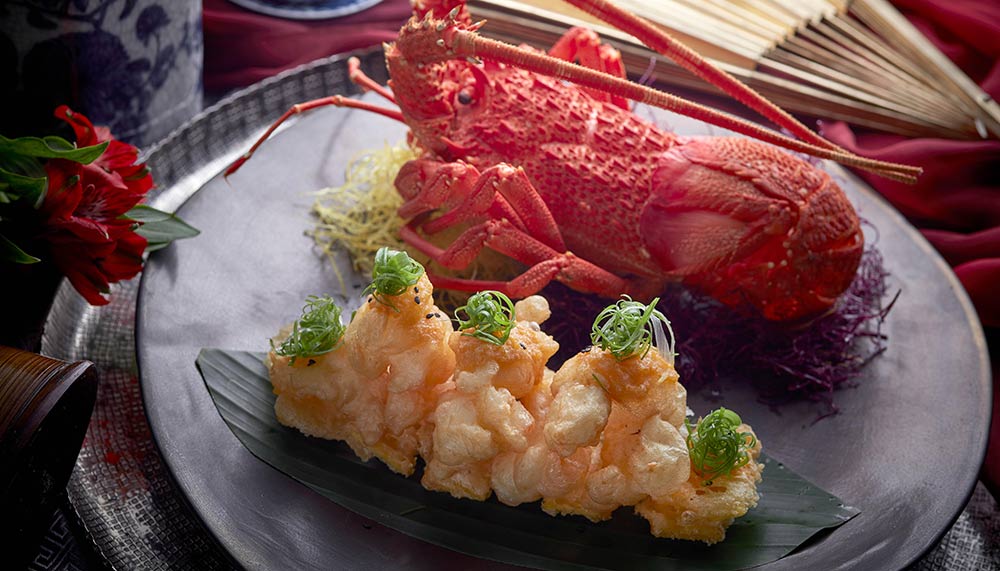 "Modern Western cuisine tends to be in individual servings. But traditional Cantonese cuisine usually consists of shared plates and emphasises piping hot dishes straight from the stove," says Fung. "This is the way to preserve the authentic flavour of the food."
The Flavour's In Its Freshness
He stresses that no artificial flavourings or pre-packed frozen ingredients are used. Family recipes of childhood favourites like the almond cream dessert and fried rice with crispy pork belly and preserved vegetables are also closely adhered to. Freshly ground north and south almonds are used to obtain a natural aroma and silky texture in the dessert with bits of egg white added for a protein kick. As for the preserved vegetables for the fried rice, it took a few rounds of discussion before he finally got a particular variety from local suppliers that will achieve his ideal balance of fragrance and saltiness in the dish.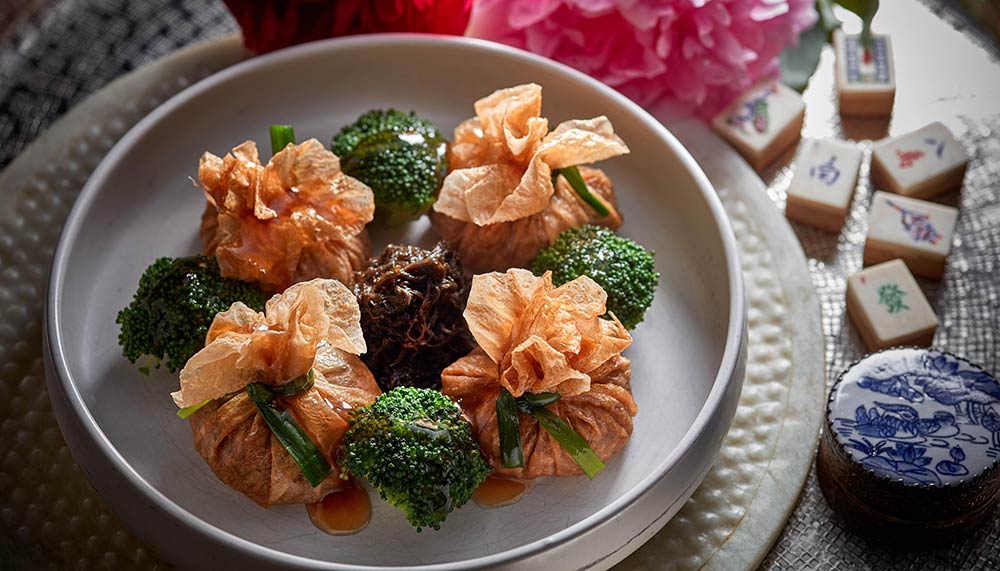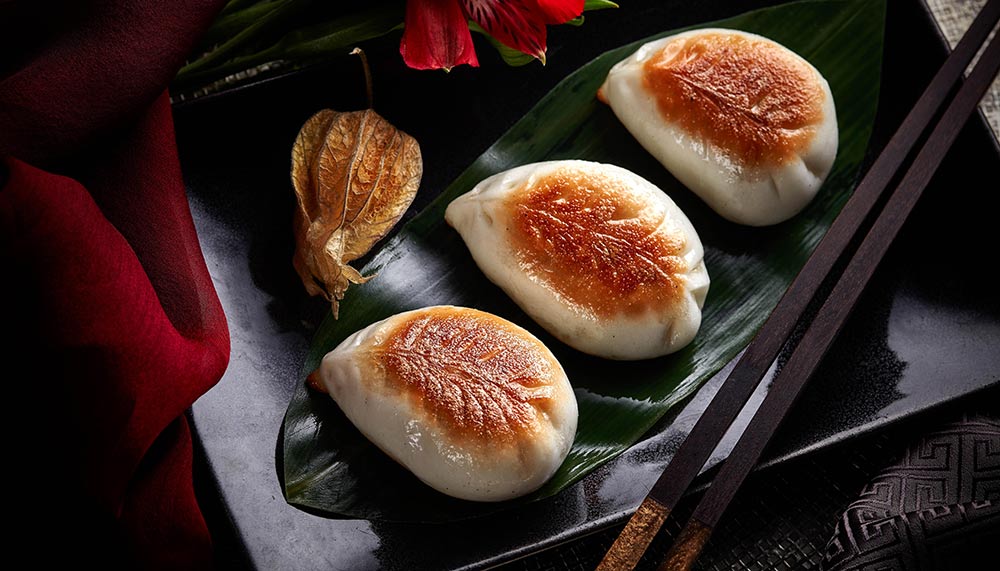 The fresh salted egg yolks used on the fried local lobster are hand-picked and baked before being stirred with pumpkin under watchful control to create a slightly sweet but not overly rich texture enveloping crispy lobster morsels.
Wine Pairing? Yes, Please
Duddell's sommelier, award-winning Hong Konger Derek Li, is at hand to recommend vintages that enhance the flavours in each of these signature dishes. He recommends a crisp and refreshing Meursault from Burgundy with the lobster and a creamy Cedric Bouchard Roses de Jeanne, Blanc de Noirs 2009 with the shrimp dumpling.
Li says, "The secret to pairing Chinese food with the right wine is an in-depth understanding of the dish including its cooking methods and the intensity of flavours. The success of the dish depends on whether its freshness can be tasted."
With such commitment to the minutest detail, Duddell's is definitely one place to go for an authentic fine dining experience in Cantonese cooking.