The 793-sqm residence, designed in partnership with S3 Architecture, offers views of forestry and rock outcroppings
There's much to say about a company that has gone bankrupt multiple times, but even more where innovation is concerned. Adding to its James Bond-cars image, Aston Martin has been relentlessly dipping its toes in other luxury industries, lending its expertise where speed, technology and design are concerned.
There's the AM377 speedboat with Quintessence Yachts, AMB 001 motorcycle with Brough Superior, road bike collaboration with Storck, and Project Neptune submersible with Triton Submarines, along with branding projects with Airbus for its ACH130 helicopters. And who can forget the racing simulator, picnic hampers and pet accessories?
Most recently, it engaged S3 Architecture to bring its first-ever private residence, Sylvan Rock, to life.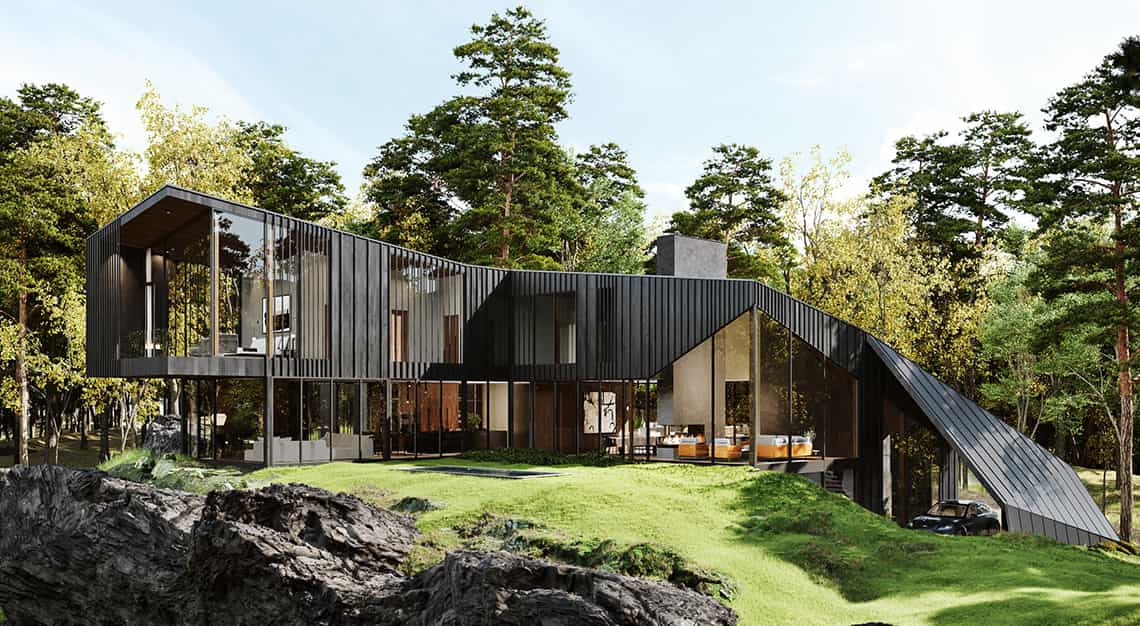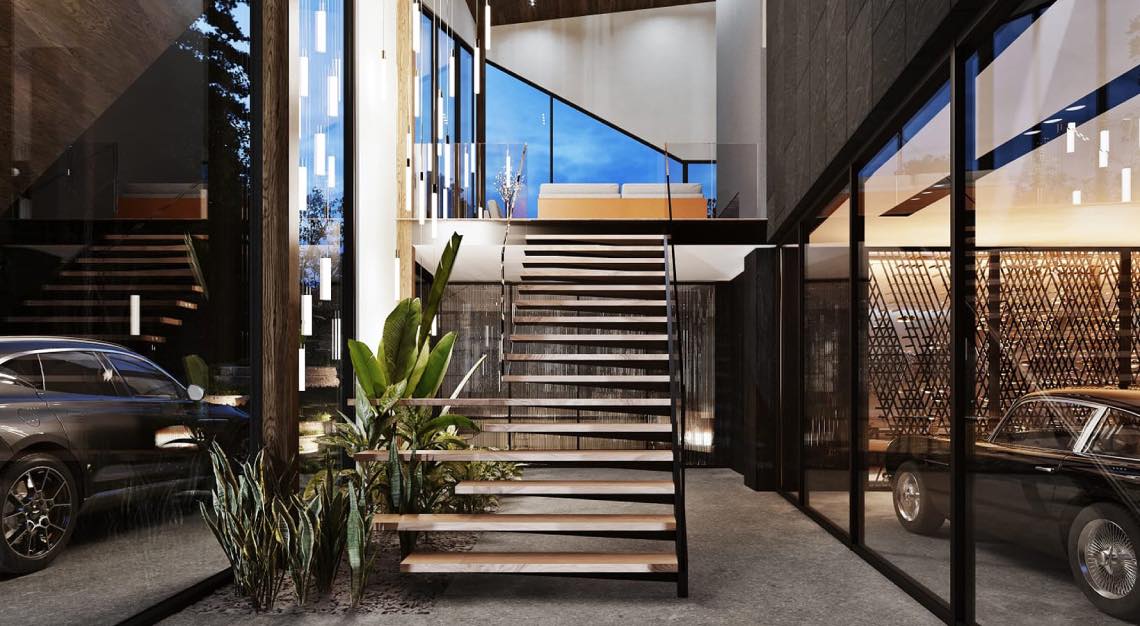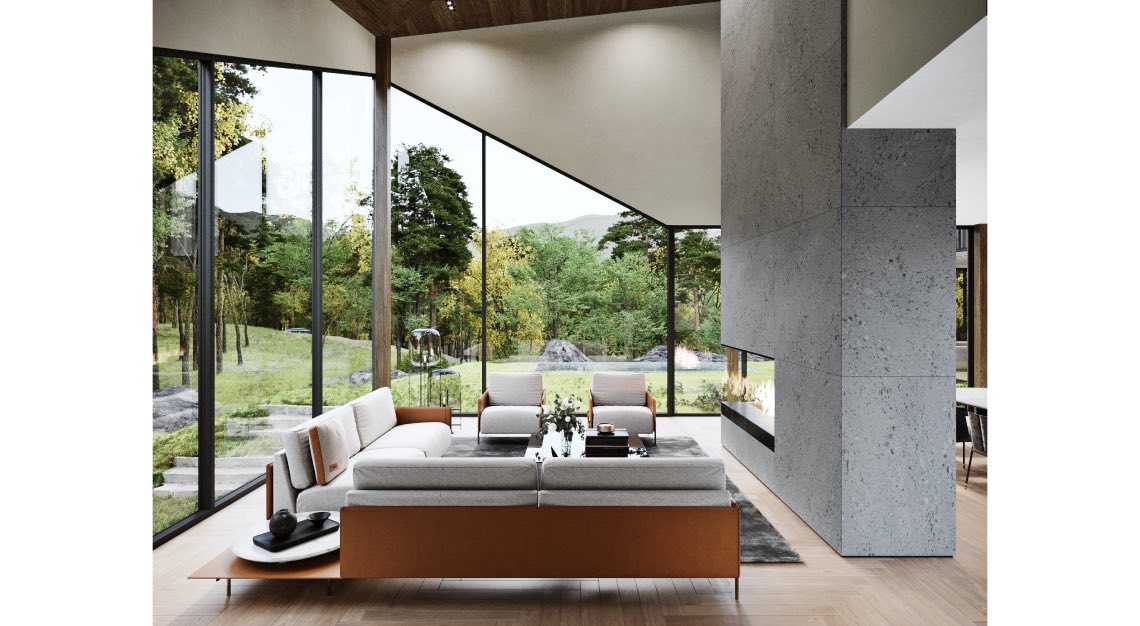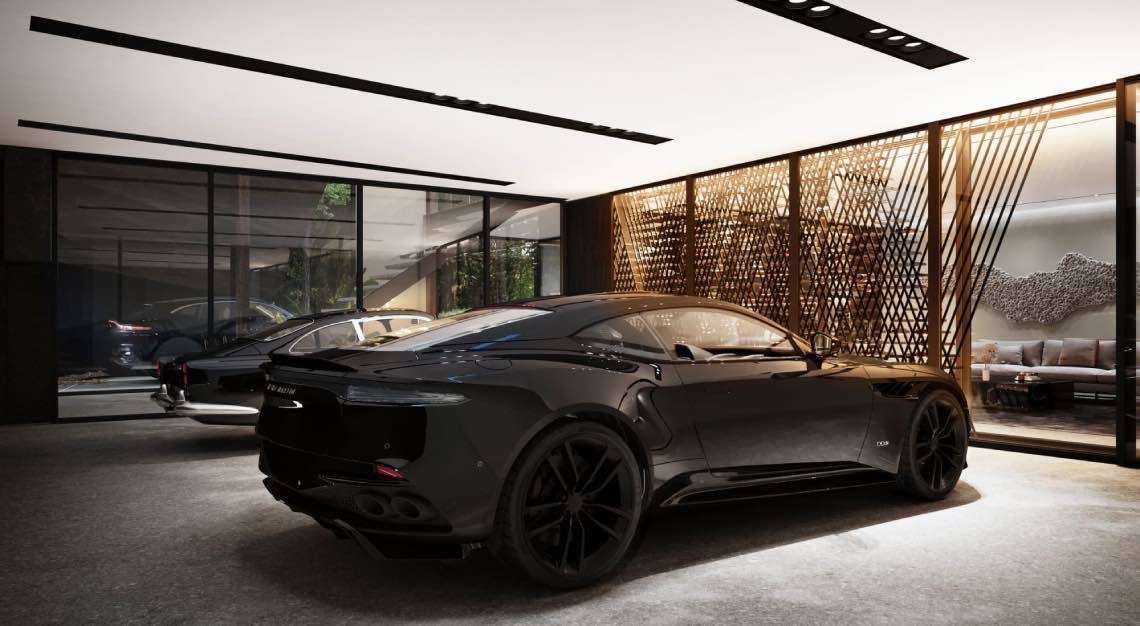 The 783-sqm residence in New York's Hudson Valley sits on its namesake sloping ledge, and offers views of forestry and rock outcroppings. The fluid surroundings are juxtaposed by the angular, three-storey property.
Pull up into the three-car garage and step into the lounge. Here, the parked cars double as artwork, while providing the backdrop for the wine cellar.
Above is where all the action takes place. Colours have been kept to a minimum – think monochrome tones, use of stone walls and pale brown flooring – the design instead draws your eyes to the outdoors. The two living and dining areas, designed to cater to both formal dinner parties and casual gatherings, will undoubtedly already impress, but the magic is truly felt when you step out to the pool deck. You'll find a heated pool and wet bar, and on cooler days, you'd most probably be spending them at the outdoor lounge and dining table. A sauna, gym, indoor hot tub and two treatment rooms round up the wellness facilities.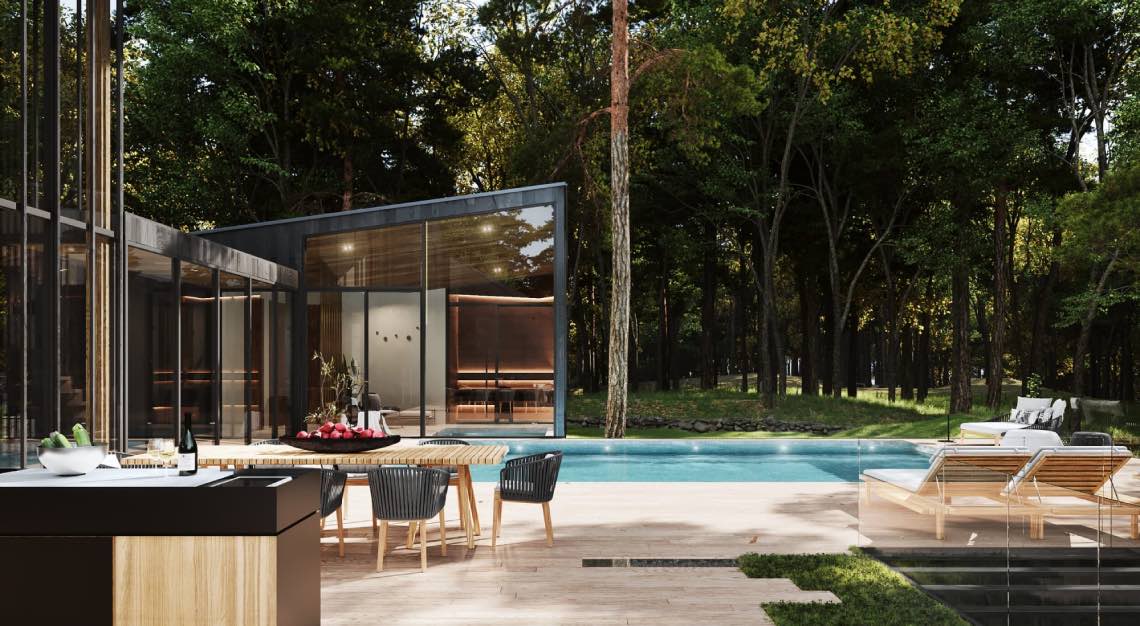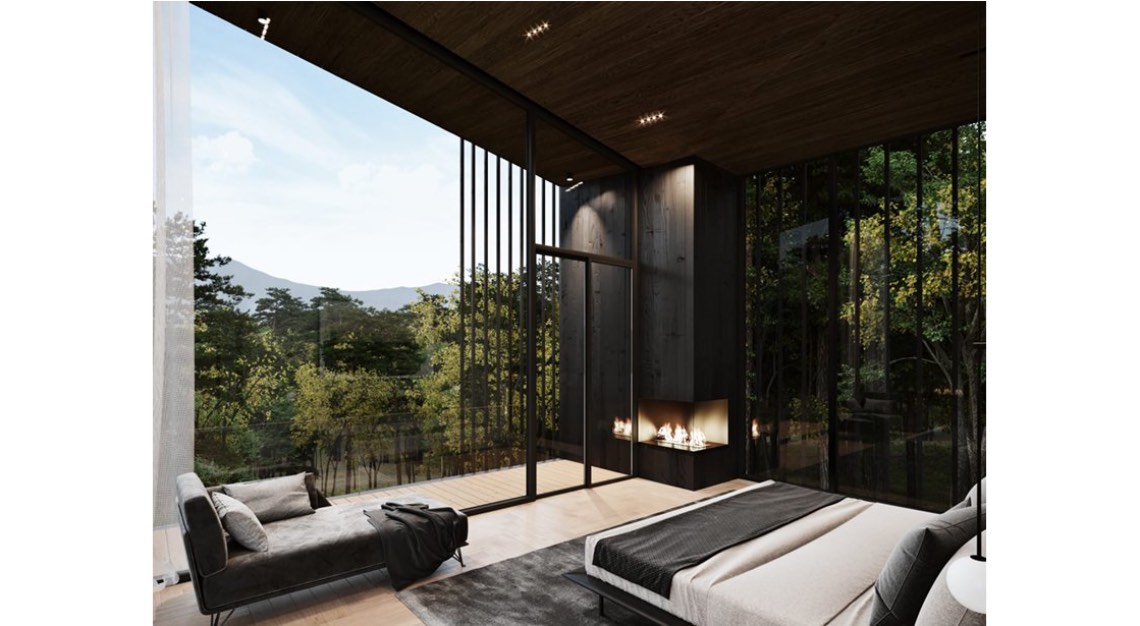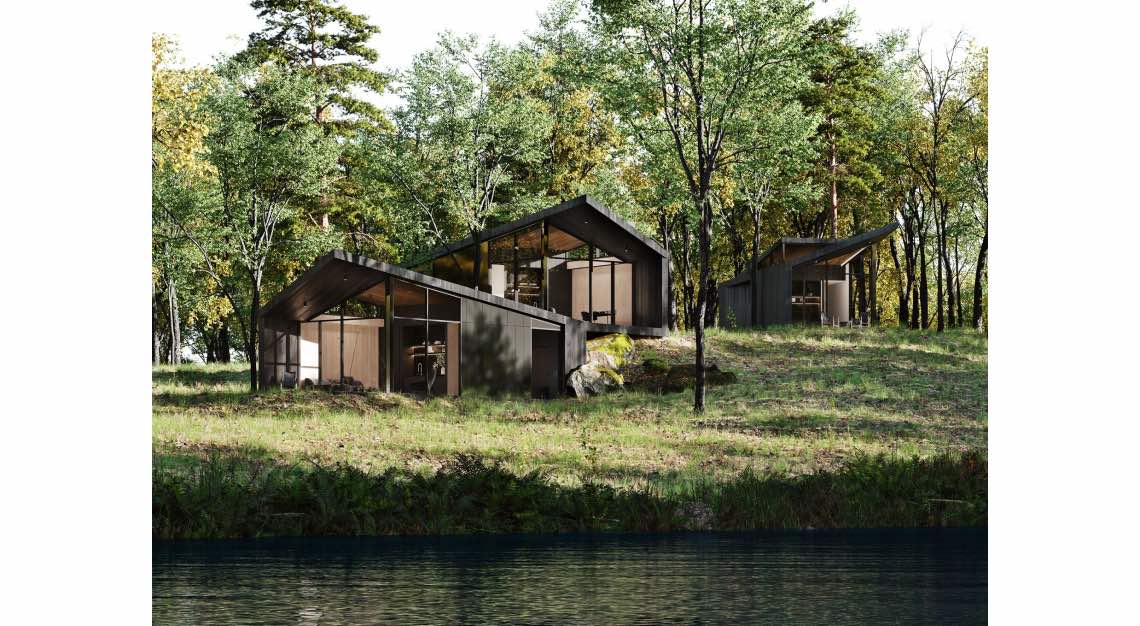 The second floor has been carved to fit three spacious ensuite bedrooms and a 62-sqm master suite, which offers 270-degree views of the forest and mountains. Three guest pods, located on the premises in a separate compound, can also host additional guests for the night.
The cost? A sweet US$7.7 million/S$10.28 million (a custom Onyx Black Aston Martin DBX designed to go with the residence is sold separately).
Whether it's a creative effort by Aston Martin to diversify its portfolio, or a desperate attempt by stakeholders to increase its profit margins, I think we can all agree that the brand just. Won't. Quit. And you know what? I'm excited to see what else it has up its sleeves.