There's more to the race car country club than just reaching the finishing line. Club Moolia is a weekend getaway hotspot
Sleepy Perth is slowly awakening from its slumber with the rise of entertainment hotspots and glamour pads in the city. The A$400 million (S$410 million) Museum Boola Bardip opened in November last year and the Ritz-Carlton revealed its first Australian outpost in 2019. Next year, Perth will reach a new pinnacle of chic as it welcomes Club Moolia, Australia's first race car country club, which comes with unexpected luxuries.
What the lifestyle club offers to its members is more than just the thrills and spills of car racing. Spanning 1,200 hectares of land, Club Moolia is also home to a one-hectare lagoon designed by Crystal Lagoons and a first-class sports academy for golf, tennis, racing and basketball. Nothing short of an extraordinary coup, we'd say, as such facilities have never been seen in the same vicinity as a car racetrack in Australia before this.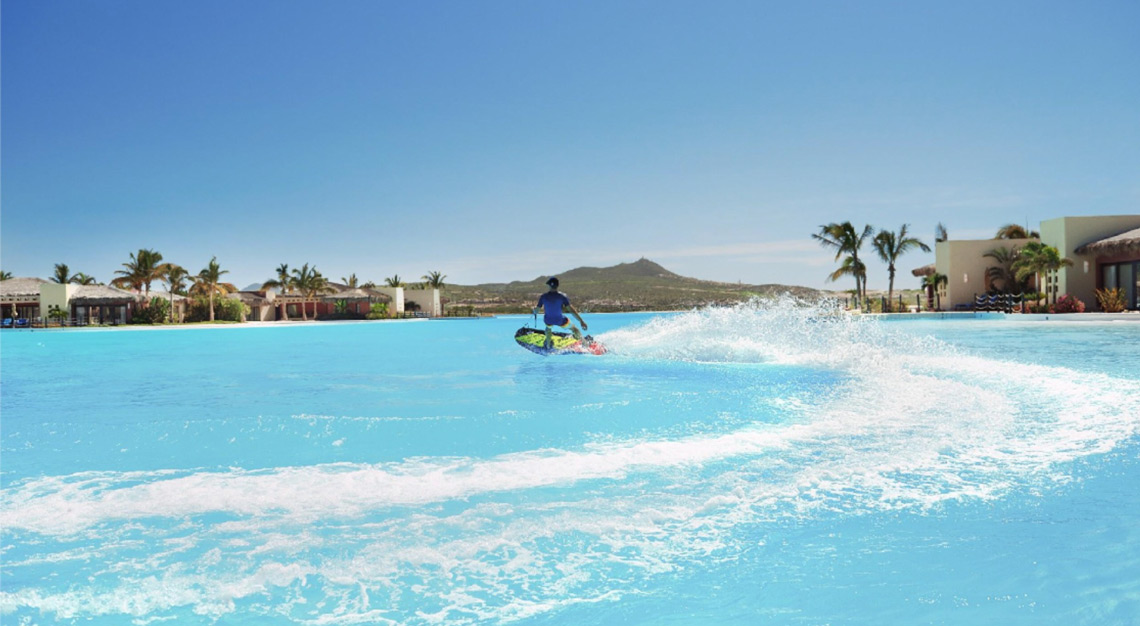 Drivers are in for a wild ride. The driving circuit includes six configurations, 17 exhilarating turns, high-grip asphalt and performance binder surfaces, and digital marshalling with closed circuit televisions. The cherry on top? The intense adrenaline rush from beating 'S' turns, quick kink corners before passing zones, 180-degree hairpin turns and plenty of straights will test the limits of engines that can go up to 200km/hr.
You can count on the folks behind Club Moolia to make the unthinkable, thinkable. Clubs like Moolia are rare because they require a substantial amount of prime land and development approvals. Due to its vast area, the club was able to develop a four-kilometre, Formula One-inspired racetrack and a lagoon encased within 500m of idyllic white beaches – all without infringing on surrounding properties. "Most race clubs don't cater to family and friends. We want to create an experience whereby automobile enthusiasts, along with family and friends, are able to enjoy other facilities. What we wanted for Club Moolia is an all-encompassing solution for our members," says the club's co-founder Ronald Shaw.
Beyond the Tracks
At Club Moolia, you can improve your swing with Champion's Stroke, which is dedicated to revolutionising golf practice through games while delivering a simple and intuitive user experience. Challenge yourself by tracking every shot with precision at a 30-bay premium driving range; ultra-sensitive radar sensors and advanced tracking algorithms are set in place to ensure you don't lose your form.
Another huge perk that differentiates the club is its selection of intricately designed and spacious private suites. These luxury pods are created for gatherings with friends and family, or simply for guests to rest, shower, dine, lounge or relax while the rest of the group is outdoors. Meanwhile, multiple five-star accommodation options have been built around an hour's drive away from the club to cater to overnight stays in Perth. They include Como The Treasury, which was built and developed by a Singaporean company.
Good things don't come easy, so here's the caveat: only 600 lucky individuals from around the world will be able to call Club Moolia their second home and sign up for membership. Hopefully by 2022, you'll be ready to have your seatbelt buckled for the fast lane.
Membership
Celebrity A$30,000 (S$30,760) and Prodigy A$50,000 (S$51,267) memberships are no longer available for sale. A limited number of Conglomerate memberships, which include fractional ownership, are available from A$150,000 (S$153,800) and by-invitation only.

Club Moolia
1201 Mooliabeenee Road
Bindoon, WA 6502
Tel: +61 8 6102 8684