THE REVERIE
Rest and respite in the form of massages, spa sessions, and auditory pleasures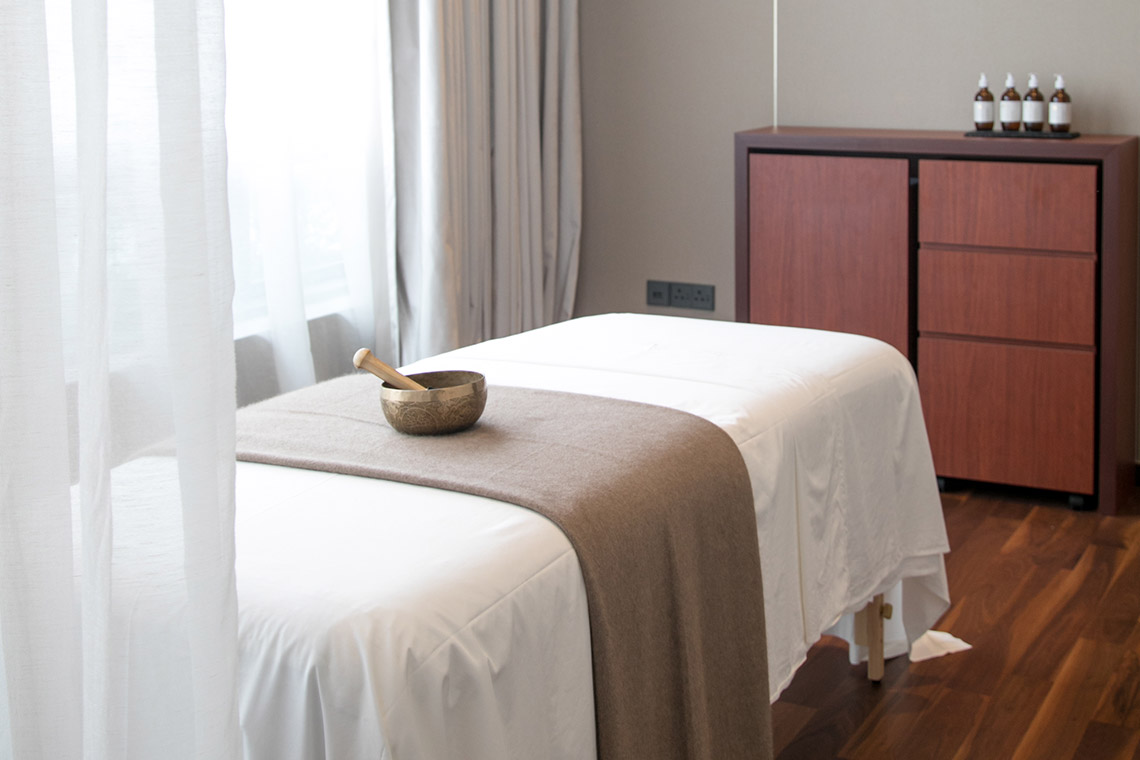 Six Senses Spa treatment bed
The full suite of Six Senses' award-winning spa services might not be available at its hotels in Singapore, but the lucky owner of the Concourse Skyline Penthouse will have full access to these facilities – in the comfort of their own home. The home owner can book an appointment with a Six Senses Spa therapist who'll come to the penthouse and deliver a host of services, including foot spas, facials, body scrubs and massages. Couple treatments are available as well, for those who want a relaxing rub-down before retiring upstairs in The Master's Haven for the night.
Of course, a spa experience isn't complete without meditative music. For top-quality sound, Devialet's Gold Phantom speakers come with 4,500 watts of power, belting out 108 dB of sound. For comparison, a normal conversation produces about 60dB, and a loud rock concert, 120dB. That should give you an idea of the power we're dealing with here. With such might, you can imagine the immersive and emotional experience of listening to the soothing sounds of classic, ambient, world or even meditation music.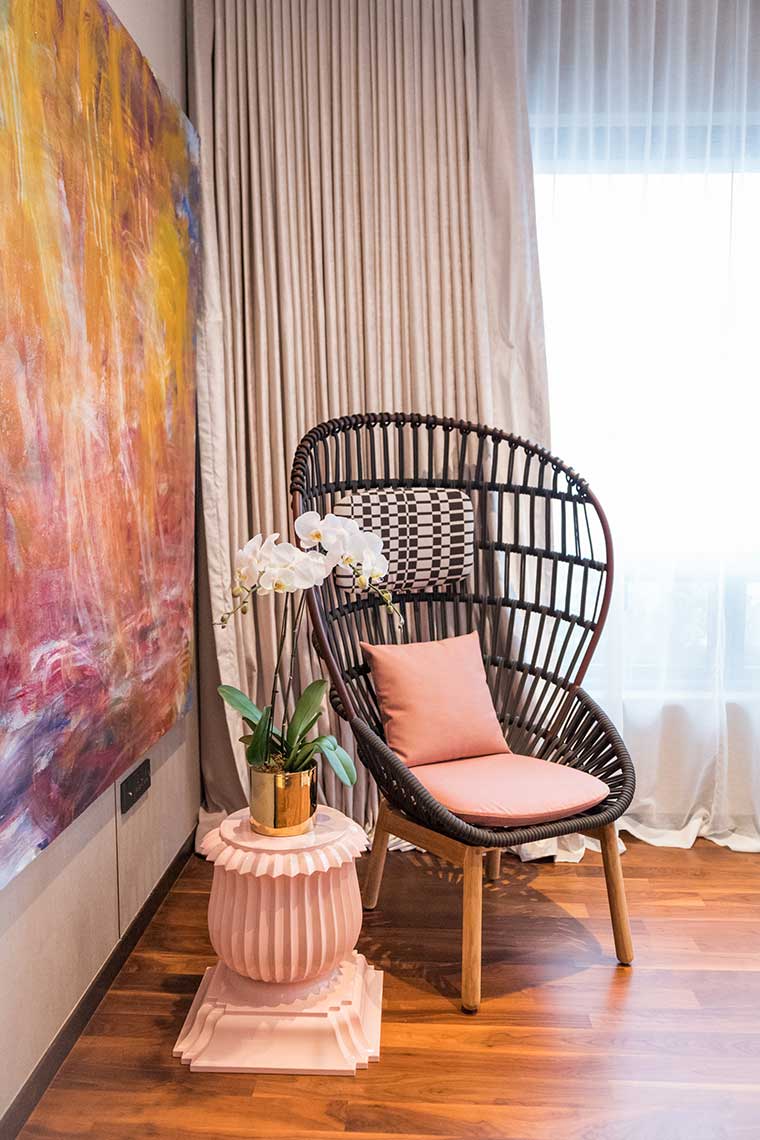 Roman Holliday
Good art provokes, and the masterpieces by Frank Holliday have the distinct ability to evoke a plethora of emotions with their captivating play of colours. Roman Holliday, named after the award-winning Audrey Hepburn-Gregory Peck romantic comedy, is a glorious mess of yellow, orange and red brushstrokes, harmonised by Holliday's ethos of subversion.
Artist: Frank Holliday
Store: Partners & Mucciaccia
---
Skin Touch bathtub
Following a relaxing full body massage, head to the spa's en suite bathroom to enjoy a soak in Kaldewei's Skin Touch bathtub. Made from steel enamel, the bathtub offers a soak that is said to provide a cosmetic effect on the skin. Micro air bubbles — up to a 100 times smaller than bubbles produced in conventional whirl system — give the illusion of a silky milk bath and invigorate skin cells with oxygen, leaving your skin feeling smoother, softer and more supple.
STORE: Kaldewei
---
Galaxy Tab S5e
Even if you don't have a spa session, The Reverie's still a pretty great place to relax, especially with its abundance of light pouring in through the windows. You can get your nails done, or better yet, download a meditation or yoga app on the Samsung Galaxy Tab S5e. The tablet, released by Samsung early this year, comes with a 10.5-inch screen with a super AMOLED display, allowing you to view the utmost details in pictures and videos and get the most out of your workout. The tablet also functions as a smart system, allowing you to adjust the curtains and lightings for the perfect ambience.
STORE: Samsung
---