Want to live the good life? The sky's the limit when you're a part of this exclusive club membership.
Dining is a multi-sensory experience. The palate is always the centre of attention, but people tend to forget that the nose does the legwork. Likewise, while an exquisitely prepared dish will delight your tongue, it's the backdrop of the occasion that will complete your evening. Sky Premium International knows this very well, and they have carefully curated a lineup of memorable Wine & Dine Experiences for its members. While they are all bound to delight, here are seven recommendations that we think will make for a perfect week of dining.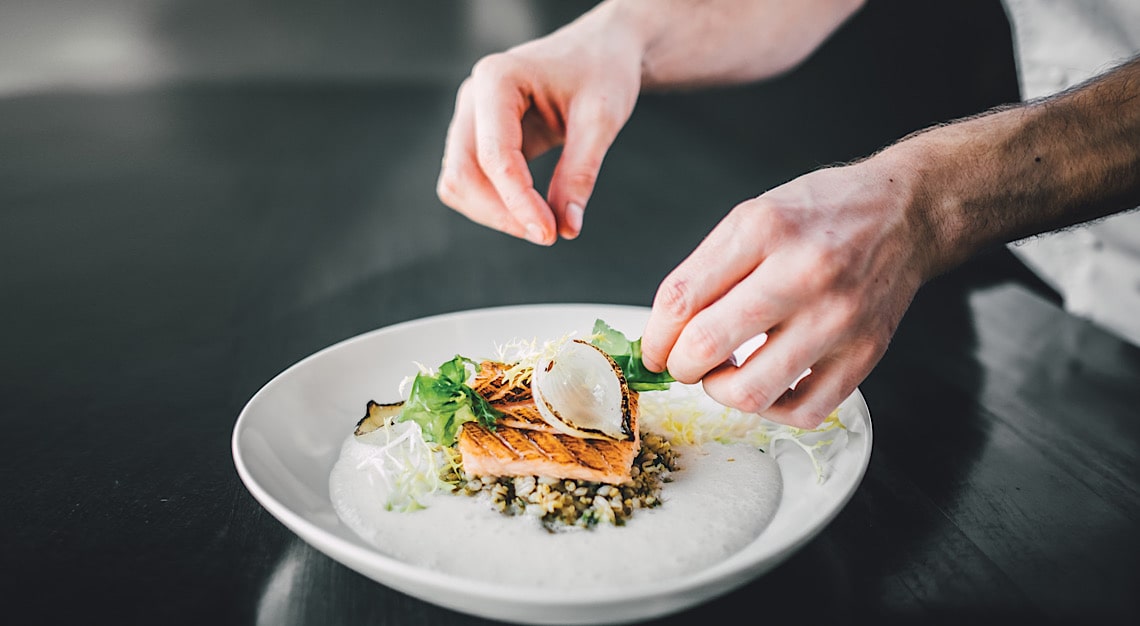 Day 1: Dine in private with chef Justin Foo
No crowds, no interruptions – just the intimacy of an extravaganza dining experience with your loved one in the comfort of your home. Be spoilt for choice with a four-course menu for two, where you can watch your meal being prepared in front of you by celebrity chef Justin Foo.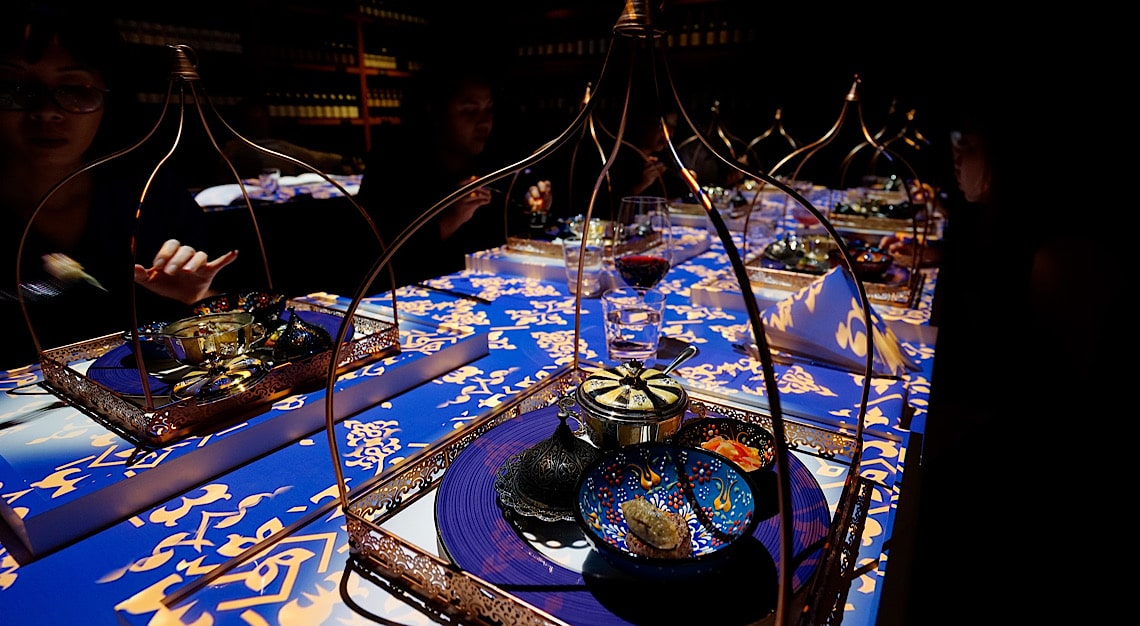 Day 2: A culinary journey on your plate with Le Petit Chef
Not quite Remy à la Ratatouille, but this diminutive and blundering chef will charm your socks off all the same as he takes you on a two-hour culinary journey through Marco Polo's silk road and all of its infinite treasures. The six-course meal, of which you have options including vegan, comes to life with the wonders of technology. Through the use of 3D-virtual projection, music, props and a charming virtual protagonist, every exotic dish is introduced perfectly, educating and entertaining in equal measures. With cuisine from every major stop from the Middle East to China, this is one dinner that will expand your culinary horizons in a delightfully unexpected manner. Le Petit Chef will end its run on 30 June 2021, so be sure to catch it before then.
Member's perk: Attractive discounts off the bill.
Le Petit Chef
10 Scotts Road
Grand Hyatt
Singapore 228211
Tel: +65 8328 0605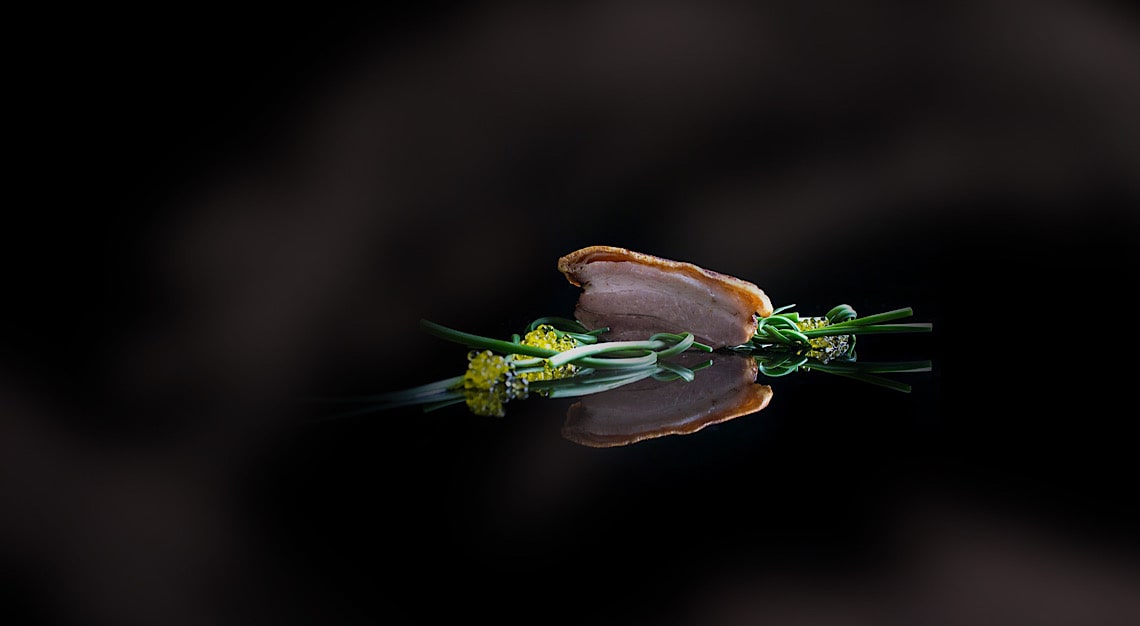 Day 3: Redefine expectations with NOX – Dine In The Dark
Whereas most dinner experiences thrive on bombarding you with a cacophony of sensory pleasures, NOX – Dine In The Dark adds to yours via subtraction. This unique restaurant challenges our expectations with the simple act of setting your meal in total darkness, forcing your other senses to work harder. By doing so, your sense of taste, smell, sound and touch are heightened to a state you never thought was possible. Understandably the least 'Instagrammable' experience in this list, but not all heavenly pleasures are beholden to the power of sight, so put that phone away and enjoy the ride. What starts like gimmick will reveal itself to be one of the enlightening dining experiences ever. Bet you didn't see that coming.
Member's perk: Complimentary cake during Sky Premium member's birthday month and post-dinner drink at any time.
Nox – Dine In The Dark
269 Beach Road
Singapore 199546
Tel: +65 6298 0708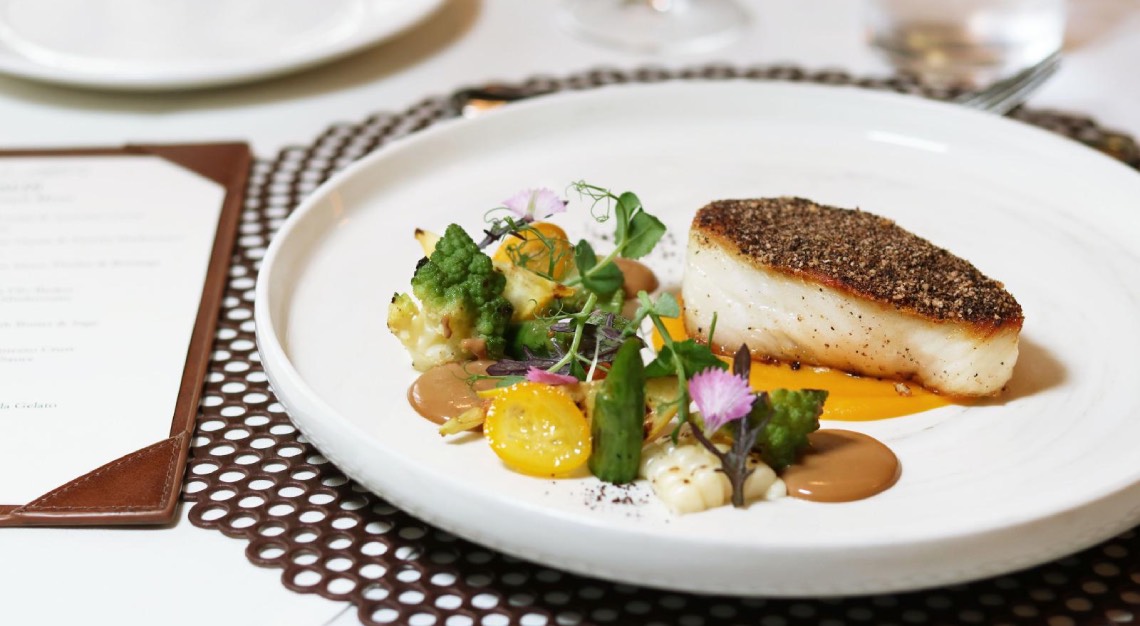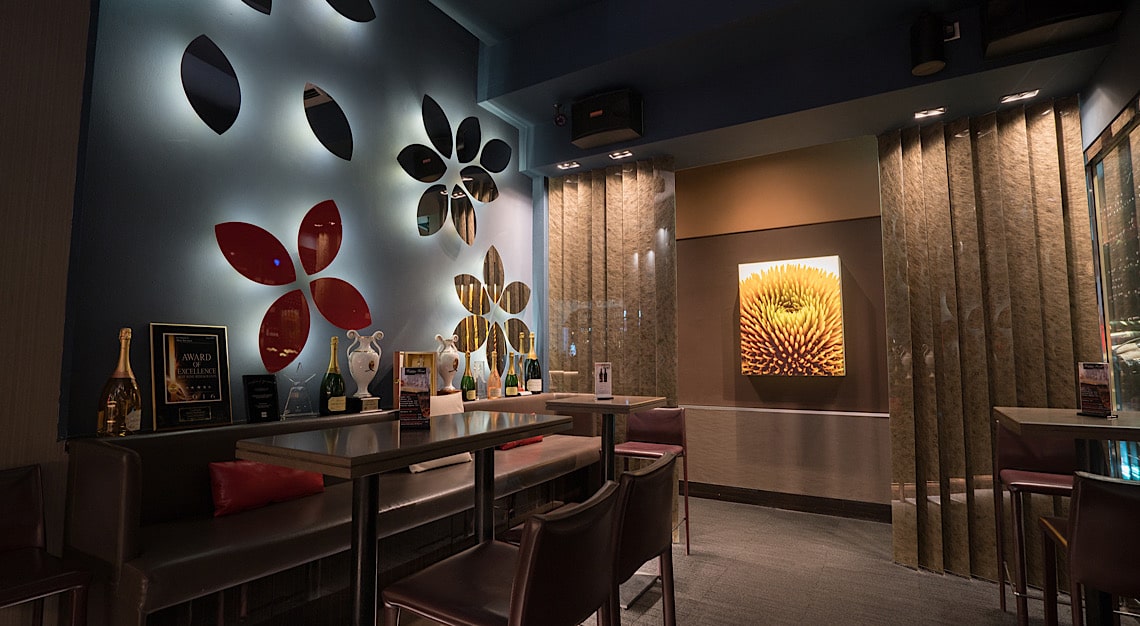 Day 4: Joy in old comforts at Garibaldi Italian Restaurant & Bar
Garibaldi is a mainstay of the local Italian food scene, and one of the few Italian eateries that will be amongst the top picks of any recommendation list. Having earned a Michelin Star doesn't hurt, either. Classic, authentic-as-you-can-get Italian fare is what one visits Garibaldi for. Think sumptuous comfort food, prepared with the utmost care, and with ingredients from only the right sources – the classic Italian way. It will be an uphill battle once you are seated, trying to overcome analysis paralysis in picking your meal from its expansive menu, then agonising over whether you should even be considering something other than tiramisu for dessert. Mind you, it gets worse when you are handed the wine list, which has a formidable reputation numbering over a thousand labels.
Member's perk: Complimentary glass of sparkling Italian prosecco, cocktail or mocktail, for you and your guests (up to five pax). 
Garibaldi Italian Restaurant & Bar
36 Purvis Street
01-02
Singapore 188613
Tel: +65 6837 1468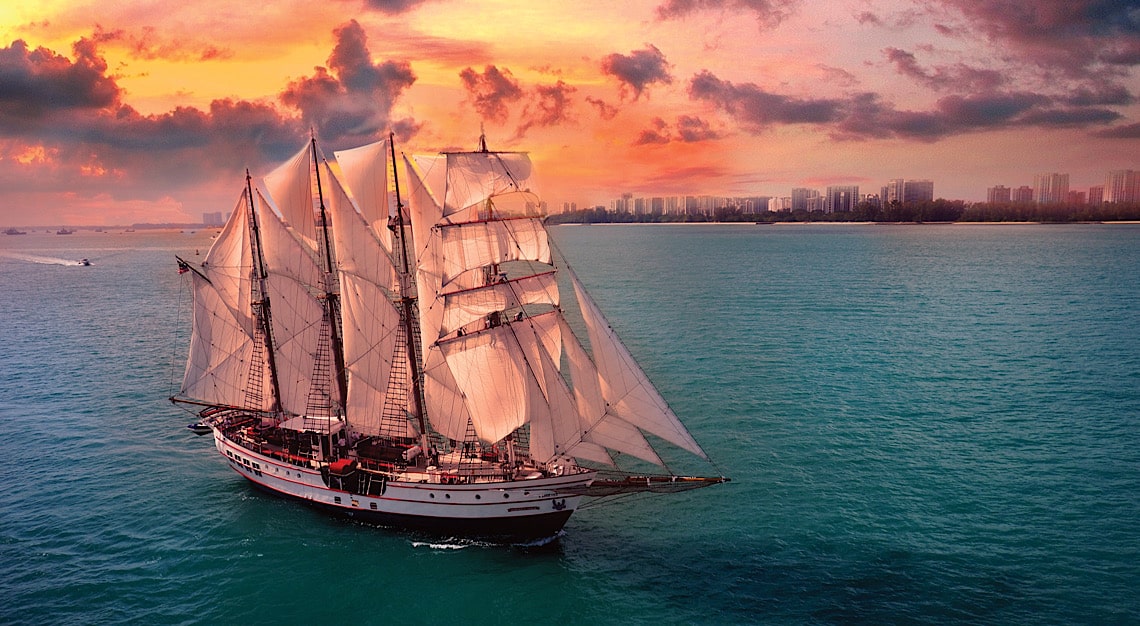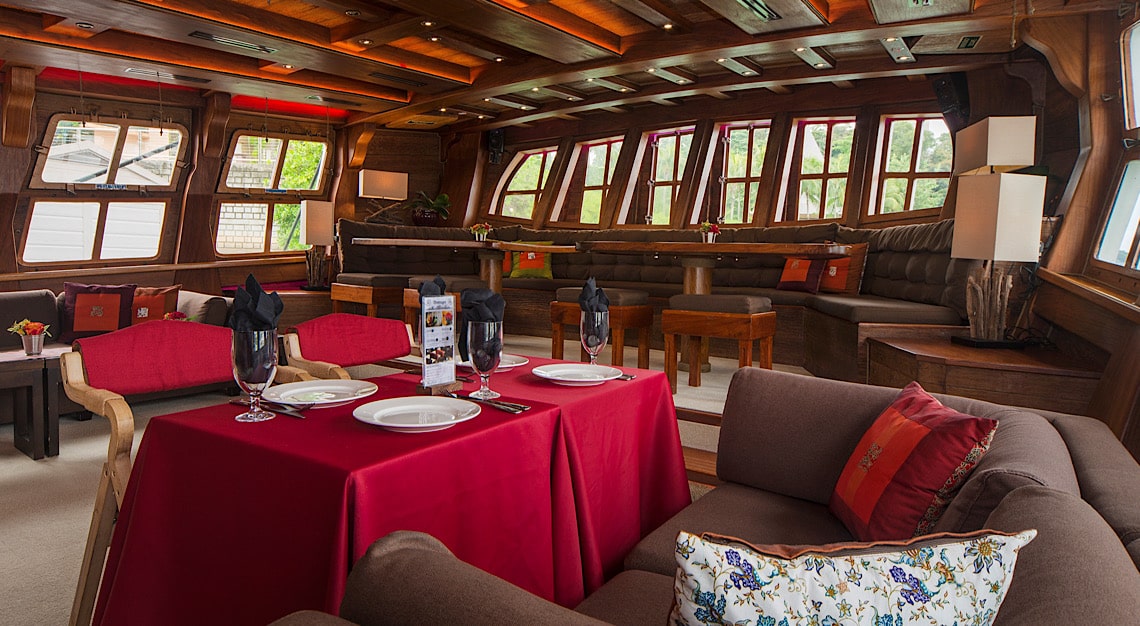 Day 5: Dinner at sea with Royal Albatross
A bit of understatement here, but there is a certain je ne sais quoi in boarding a classic barquentine just for dinner. The skies may be the limit, but the seas are where one goes for splendour – The Titanic would have tanked at the box office as well had it been set on a 747. From the moment you pick up a drink as the gentle sea breeze brushes your face, you know that you are set for the evening. As you sail into the gorgeous sunset (Sunset Sail) and embrace the many photo opportunities that follow, a three-course dinner awaits you to cap the evening. If you prefer, you can set off later (City Lights) on a different route to take in the mesmerising city lights from a distance; a true wonder of our city-state that is hidden in plain sight. Unless you're on a yacht, of course.
Member's perk: Exclusive promo code for sunset dinner cruises.
Royal Albatross
8 Sentosa Gateway
Singapore 098269
Tel: +65 9350 7475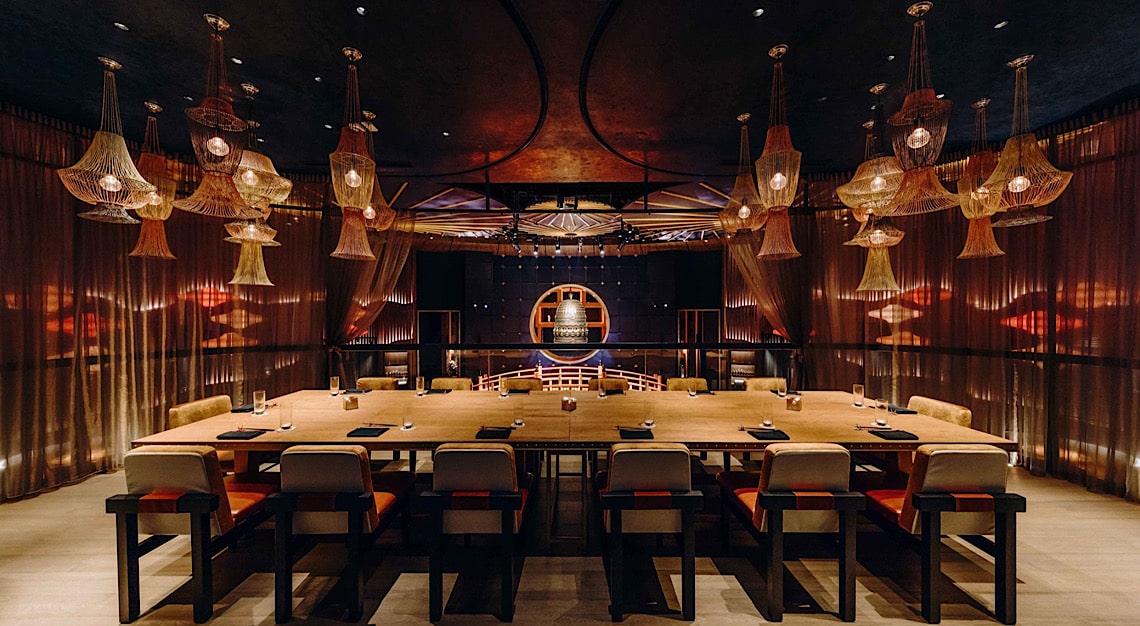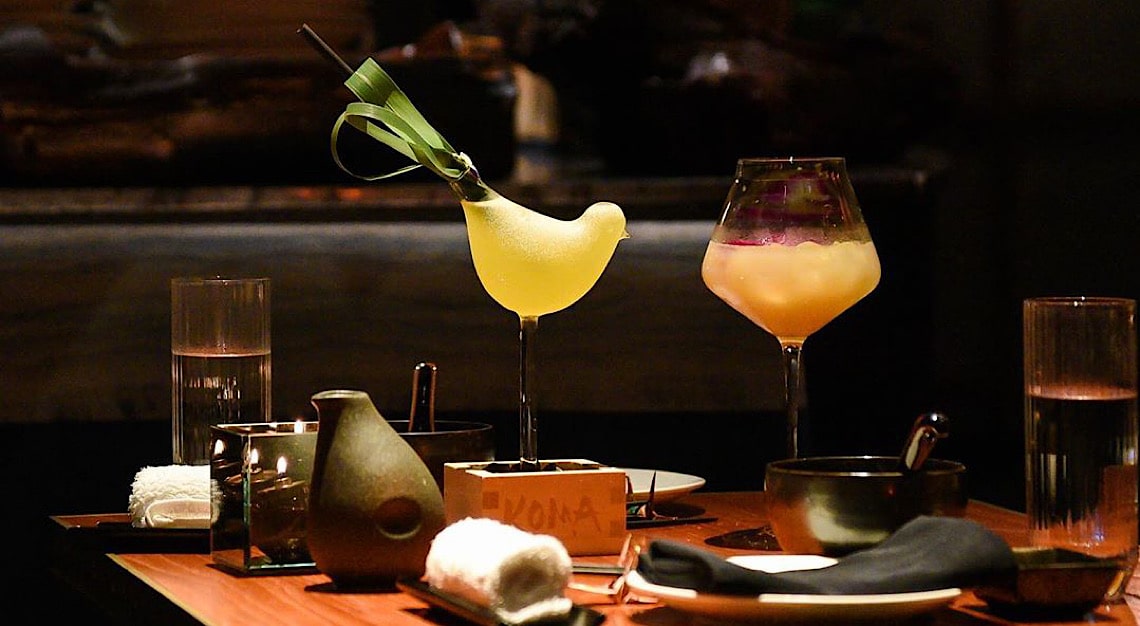 Day 6: Experience a multi-sensory Japanese dining experience at KOMA Singapore
Make your escape through the striking 20m passageway lined with orange arches, reminiscent of the Fushimi Inari Shrine in Kyoto, into the intimate lounge of KOMA. Complemented by soaring high ceilings, KOMA will present a next-level dining experience where guests can enjoy great food of innovation, original creations, and conversation in a dramatic, unique setting created by the world-renowned design firm Rockwell Group. An extraordinary dining experience awaits.
Member's perk: Complimentary dessert during the member's birthday month or welcome carafe of house sake.
KOMA Singapore
The Shoppes at Marina Bay Sands
2 Bayfront Avenue, #B1-67
Singapore 018972
Tel: +65 6688 8690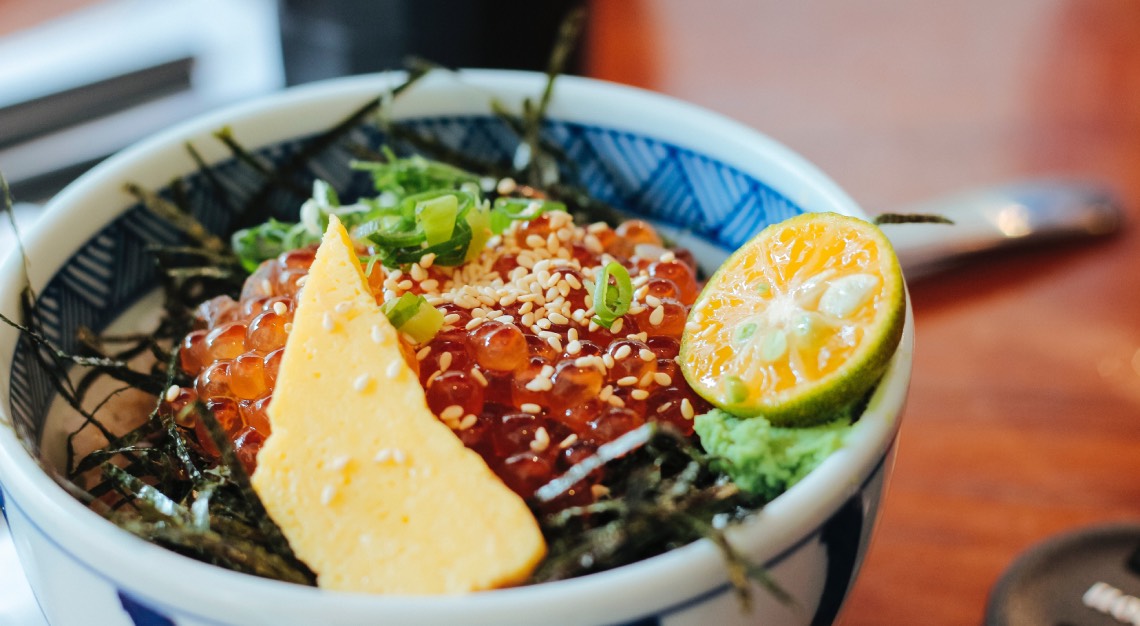 Day 7: Savour authentic Japanese flavours from Tokyo's Toyosu Market
While nothing can replace the experience of dining out, you can make dinner in feel like dinner out with just the right ingredient. Feast on the freshest ocean catch with the sweetest Uni (sea urchin), succulent Hotate (scallops) and glistening Ikura (salmon roe) exploding with rich umami taste on your tongue. Satisfy your taste buds and be amazed by the unrivalled quality of luscious fruits cultivated with a dedication to perfection. Sky Premium brings you the finest selection of seasonal Japanese produce, air-flown from Tokyo's Toyosu Market – the world's largest wholesale fish market – and delivered right to your doorstep.
Member's perk: Exclusive access to the market's premium produce at Zero Markup with complimentary delivery. 
The experiences are endless and there is no better way than to begin your week of dining with Sky Premium, made even better with exclusive perks to sweeten the deal. Sign up for Sky Premium's standard membership to see how you can open up a whole new world of possibilities for the good life.