A celebration of amazing cars both new and old, along with the finer things in life on the final day of Robb Report Ultimate Drives presented by Tayrona Capital
Robb Report Ultimate Drives presented by Tayrona Capital concluded on its third and final day as it started, and on a high note.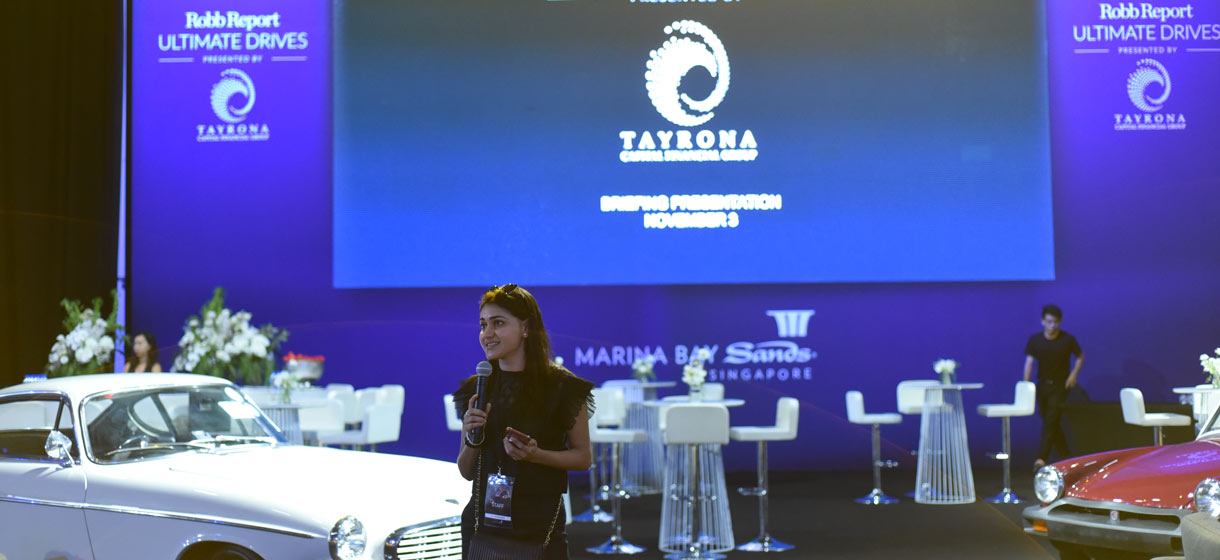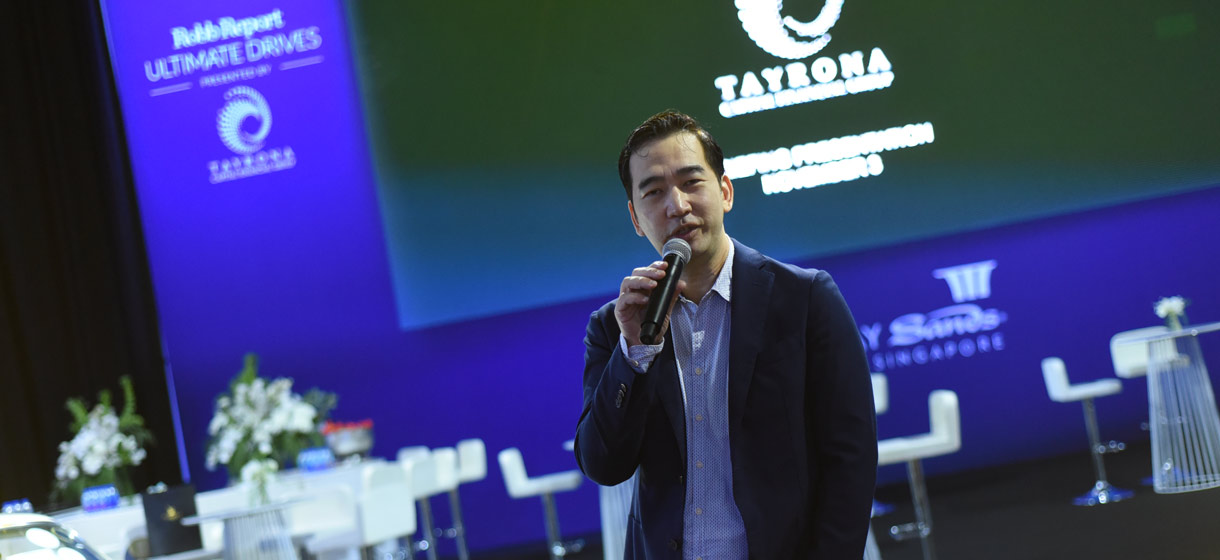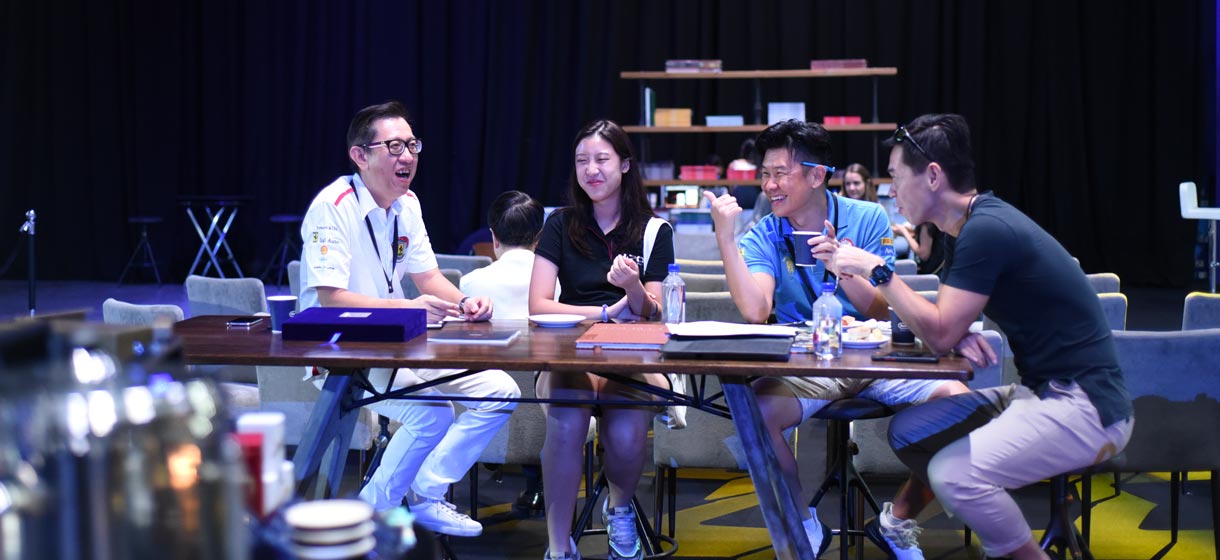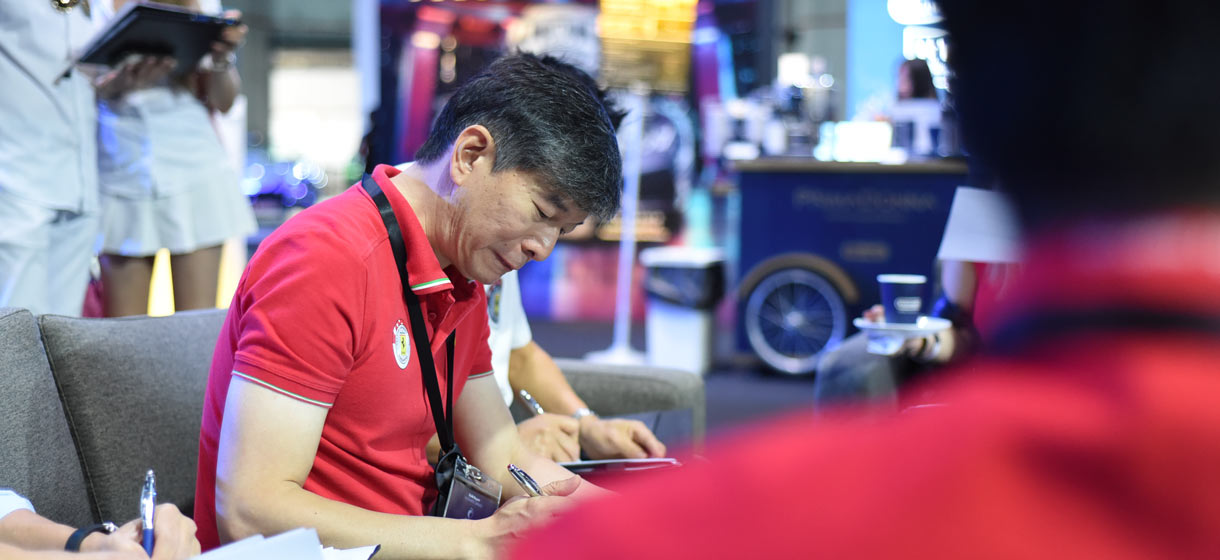 As with the two previous days, Sunday's activities started off with a specially invited group of guest drivers setting off onto the roads surrounding Marina Bay Sands.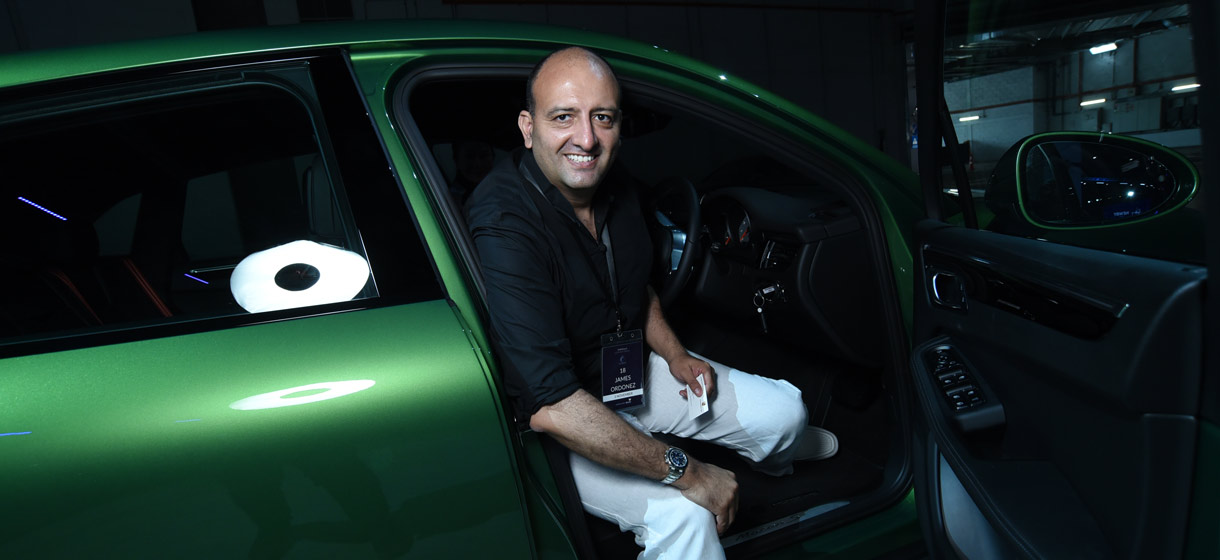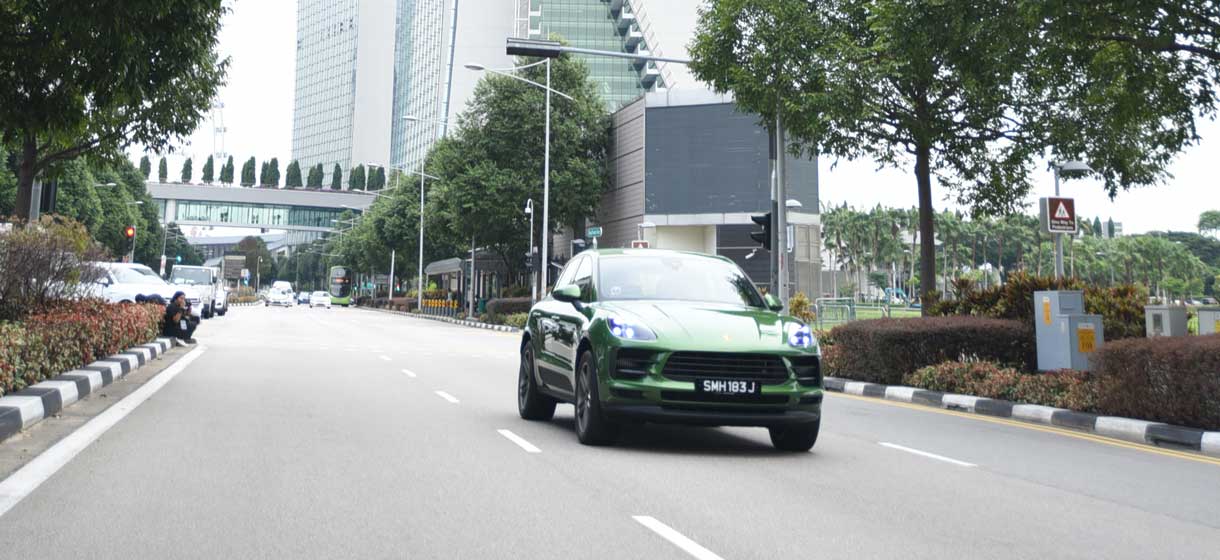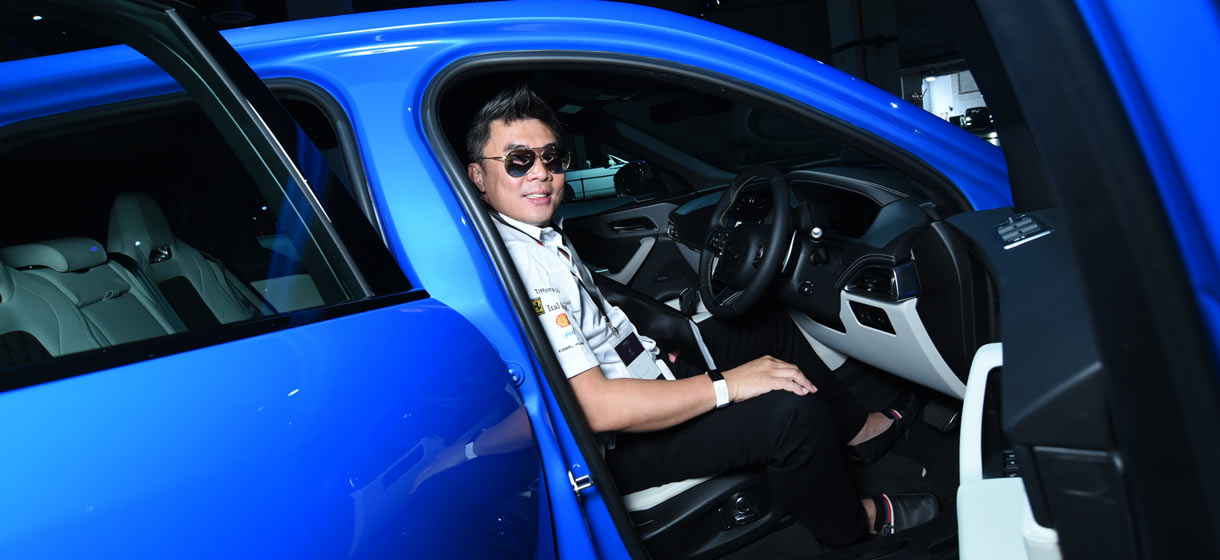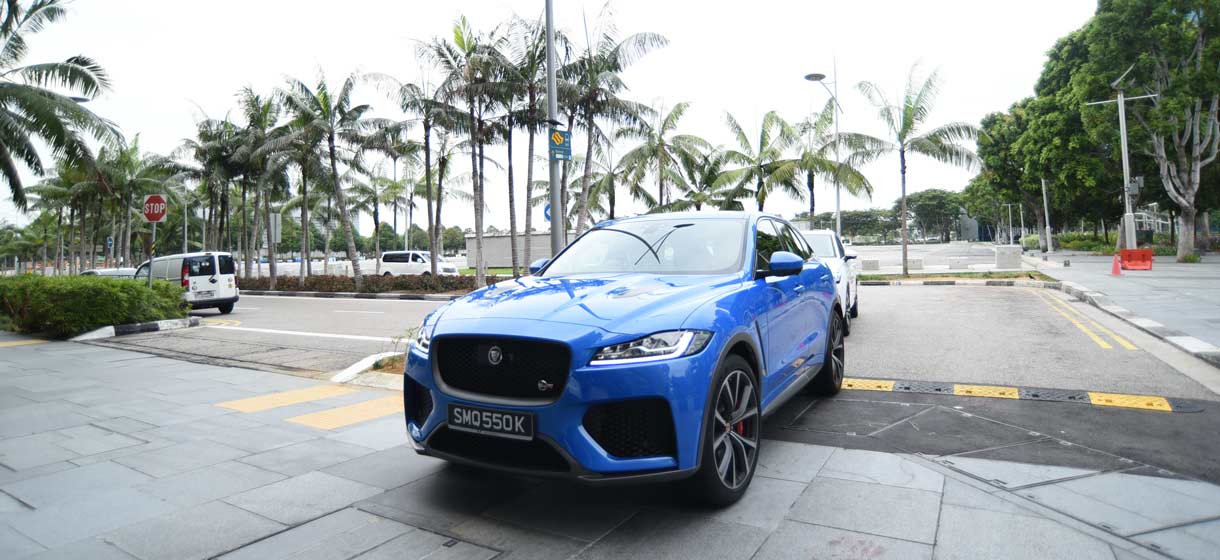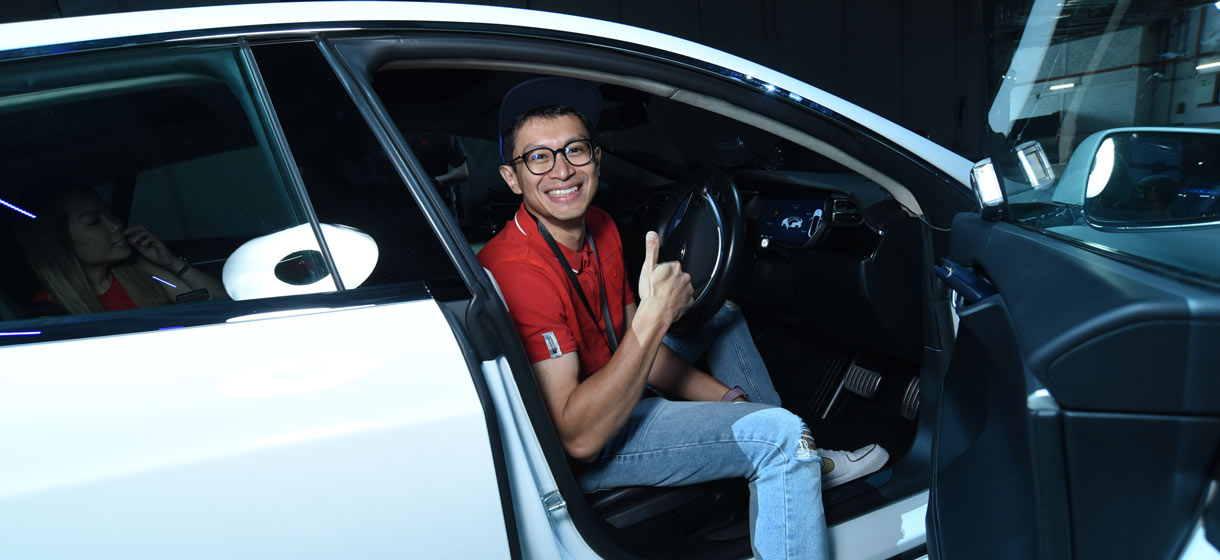 Again, as with the previous two days, the assembled guest drivers took turns behind the wheels of some spicy new automotive models. The Porsche Macan proved to them that great things come in small packages, and the Jaguar F-Pace SVR aptly demonstrated that an SUV could have the soul of a sports car.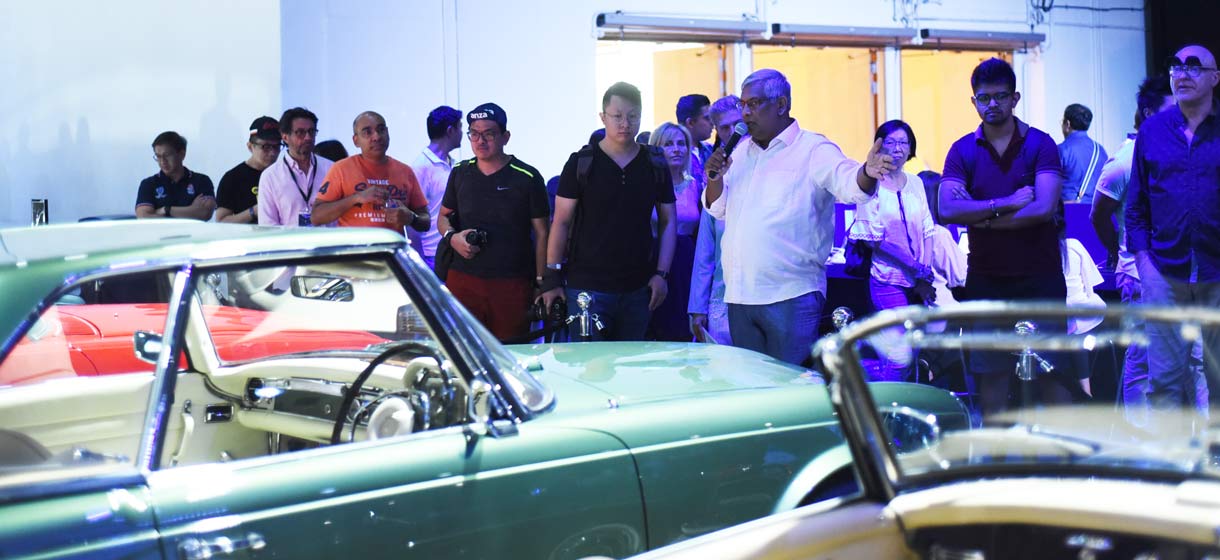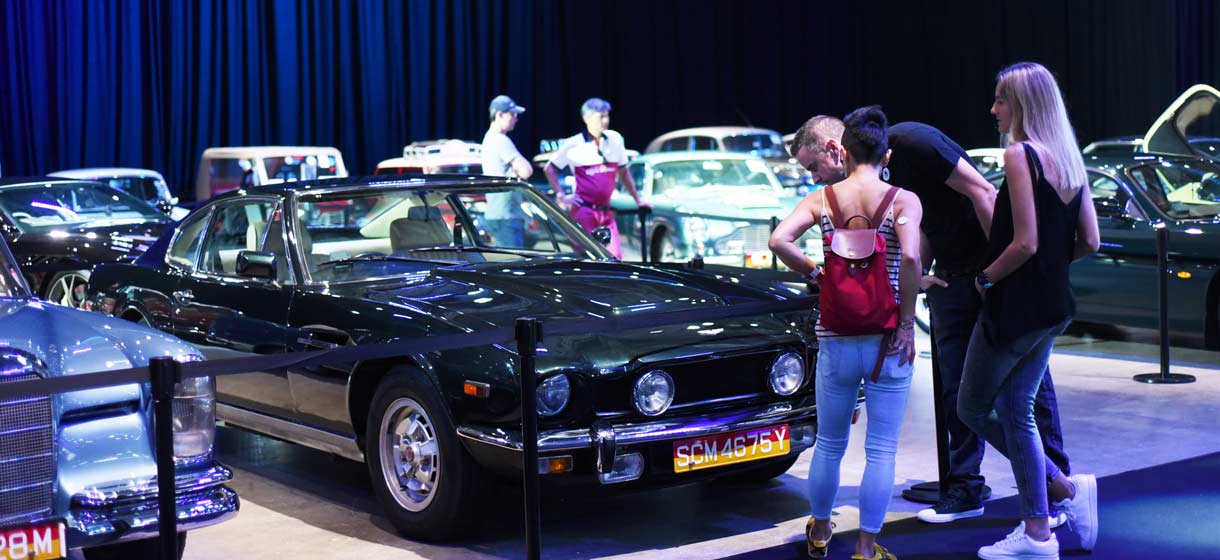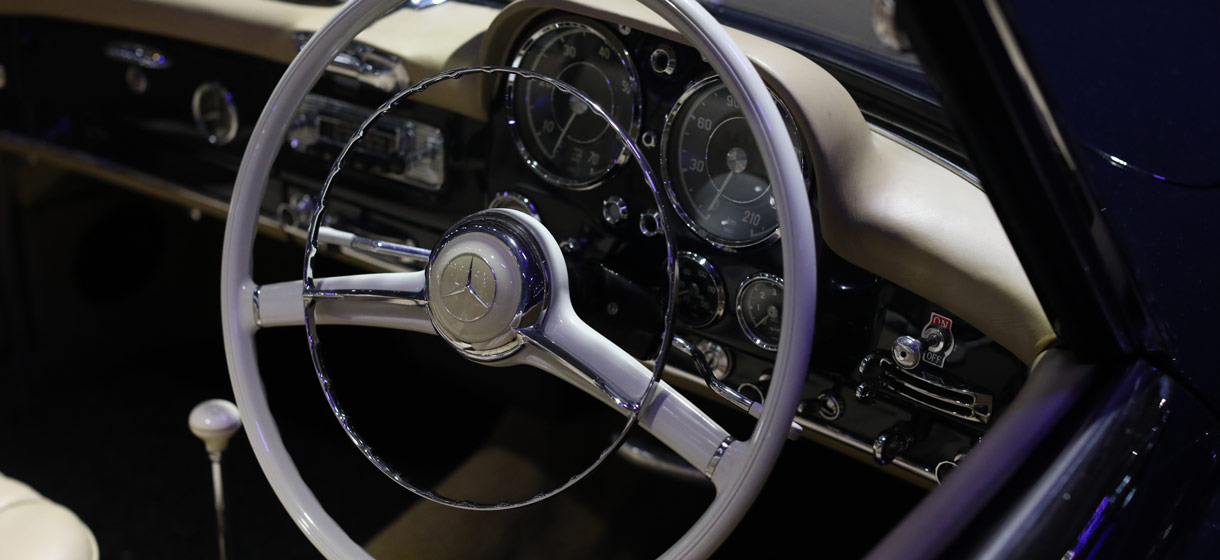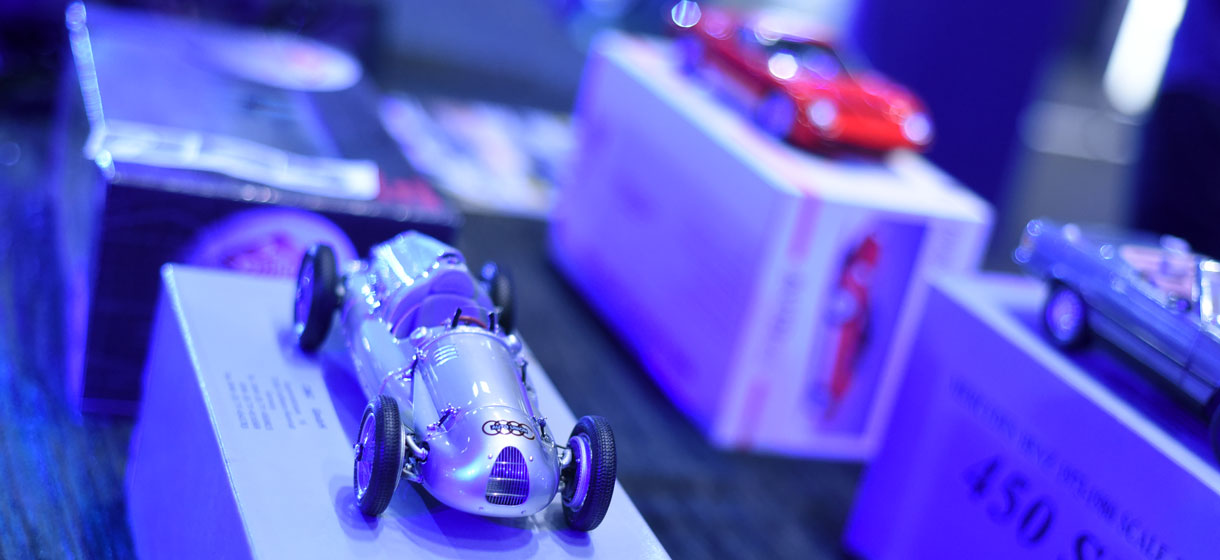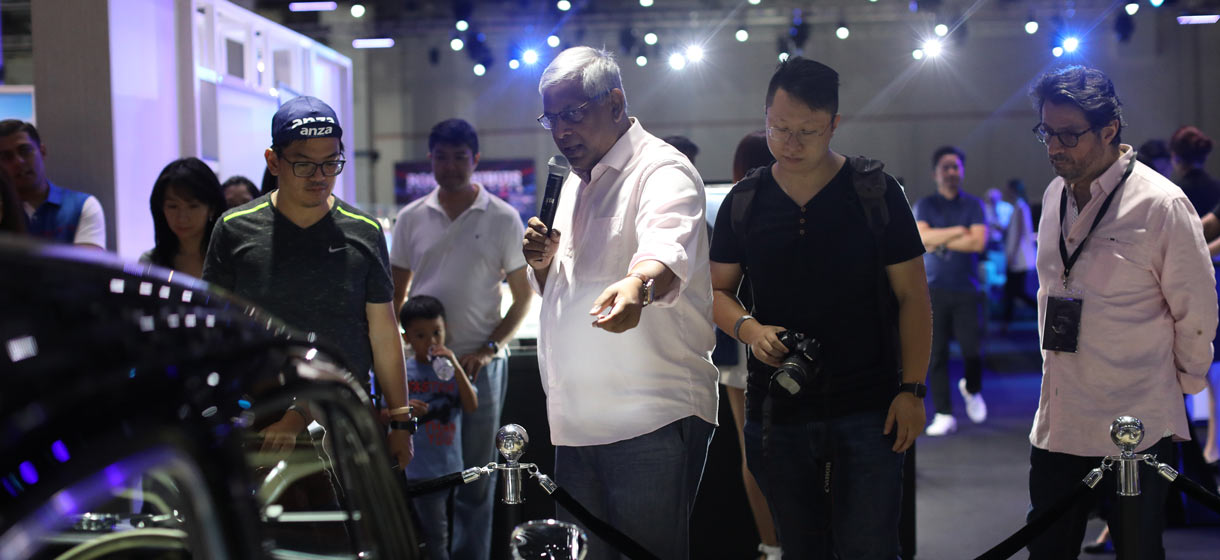 And who could forget about the display of 84 vintage cars and motorcycles? Provided with the help of Classic Car Club Singapore, there was some stunning metal on display, and there's a good chance some of them will never be seen in public again.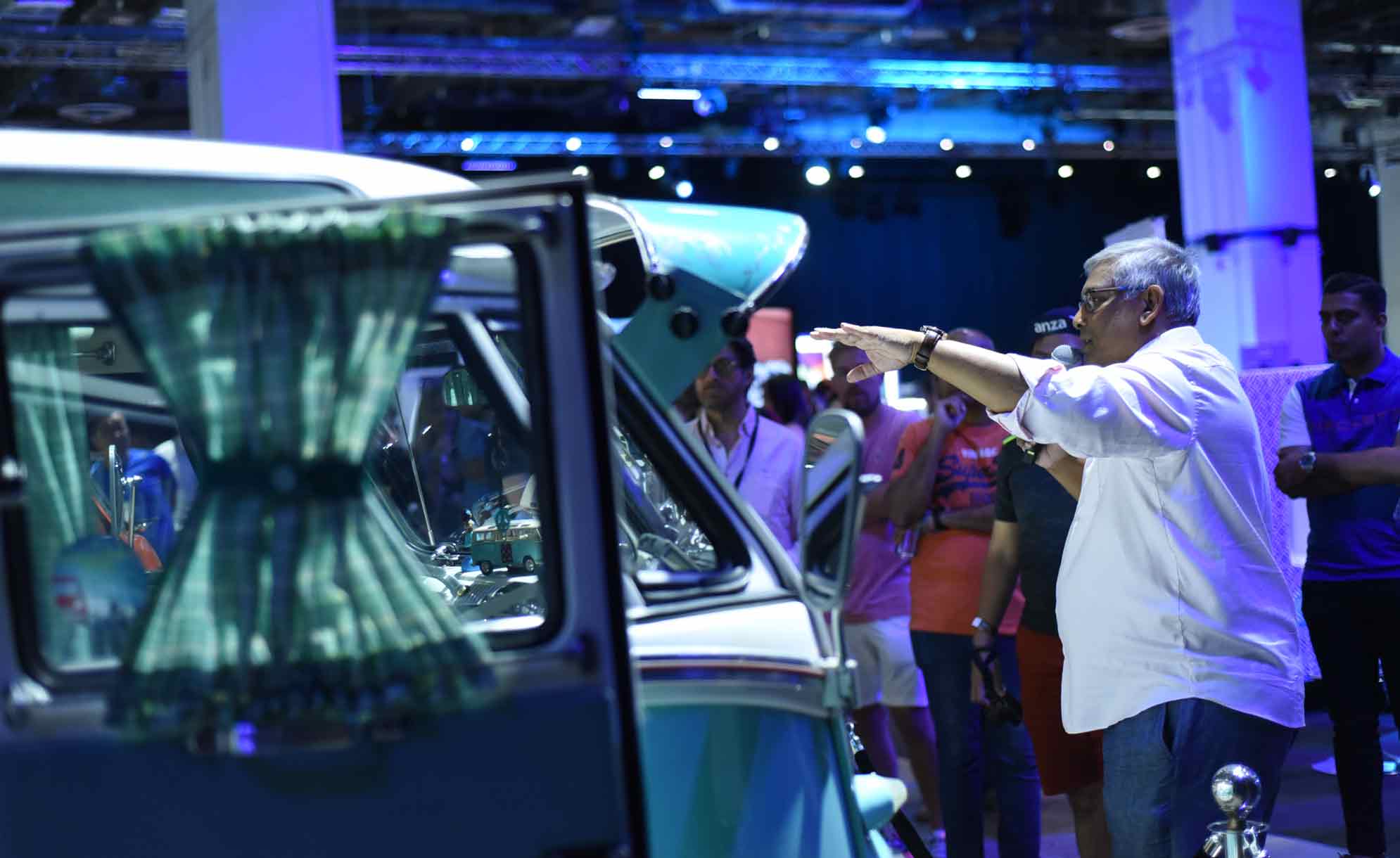 Guided tours happened twice during the day, hosted by Kumar Balasingam, the driving force behind Classic Car Club Singapore.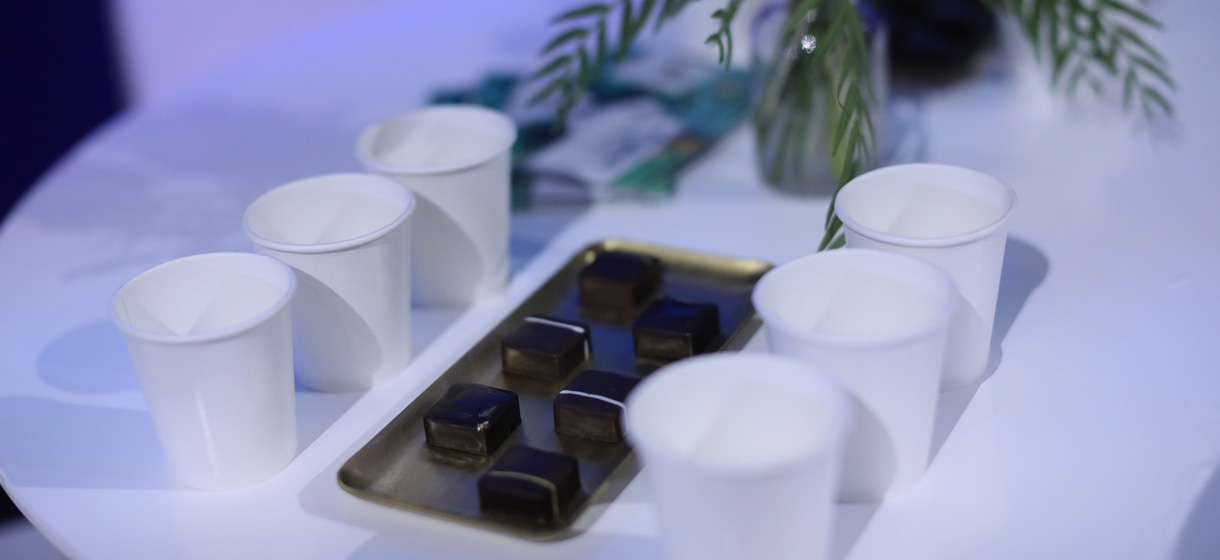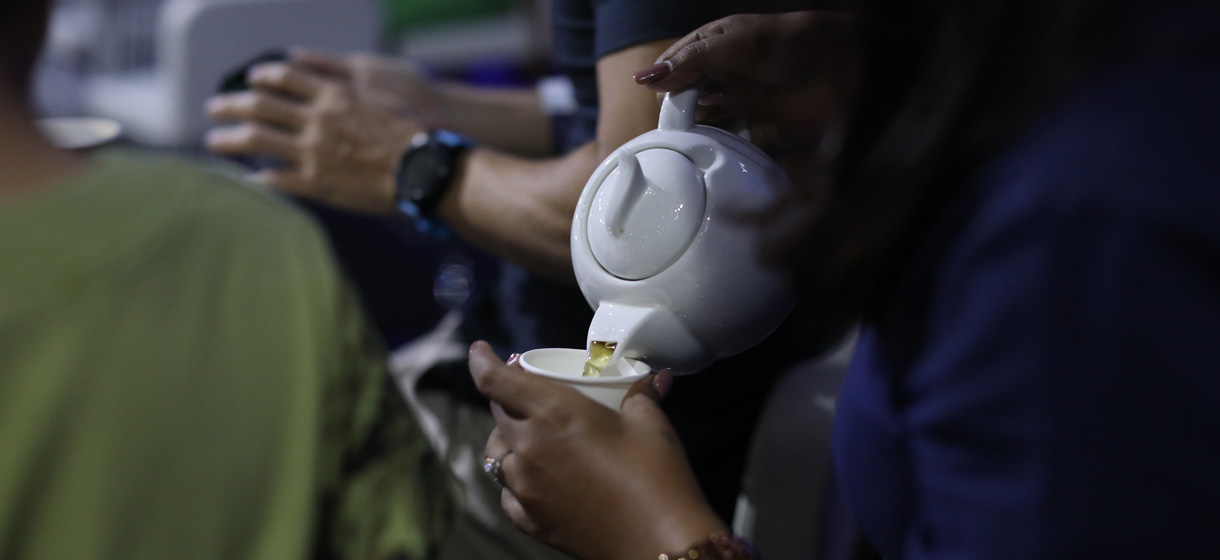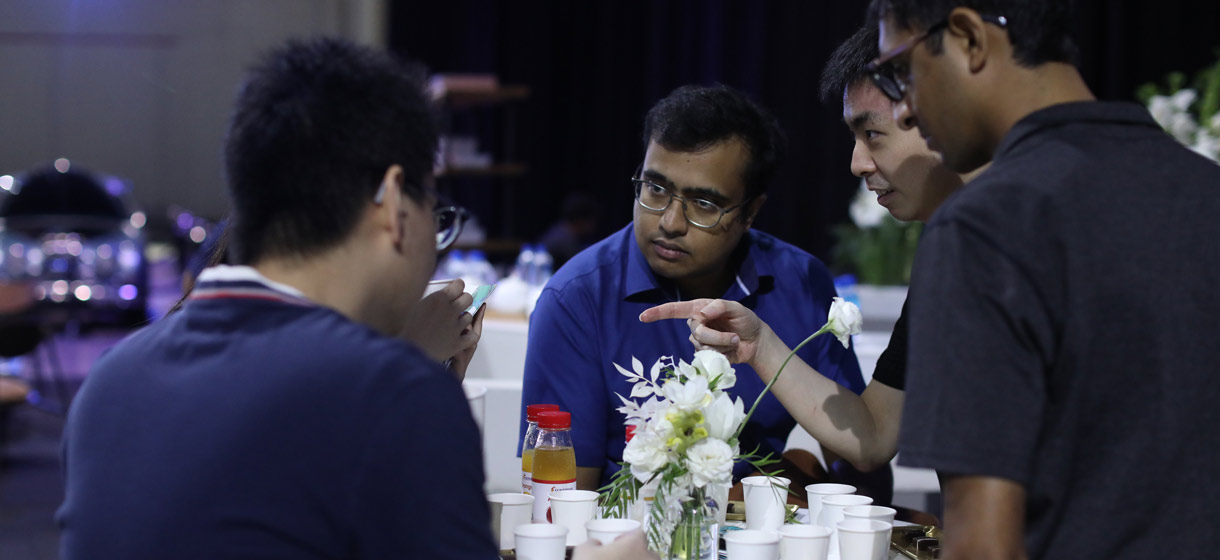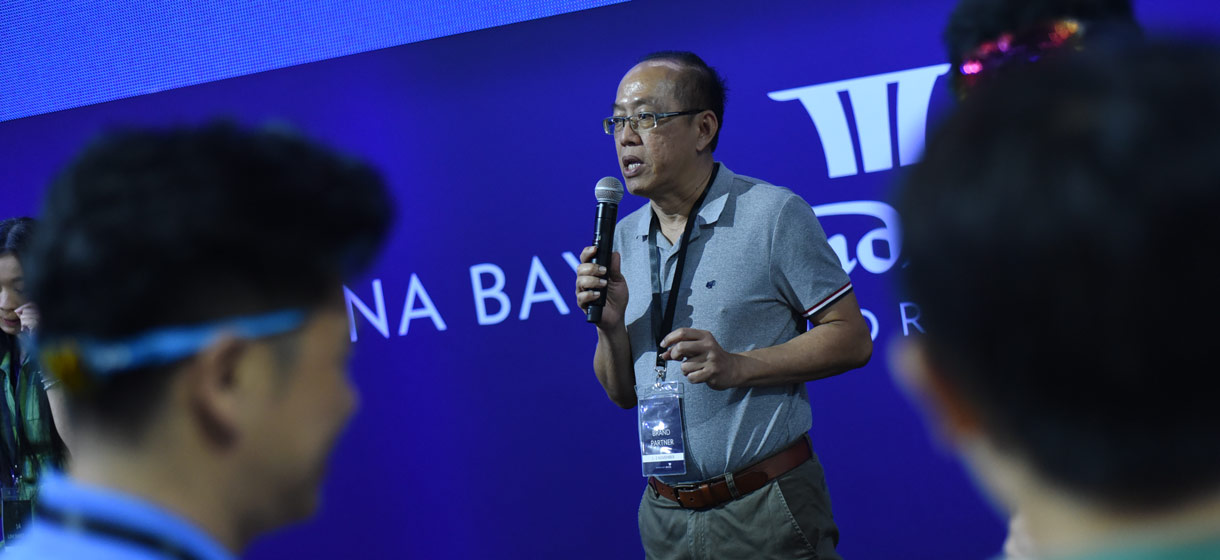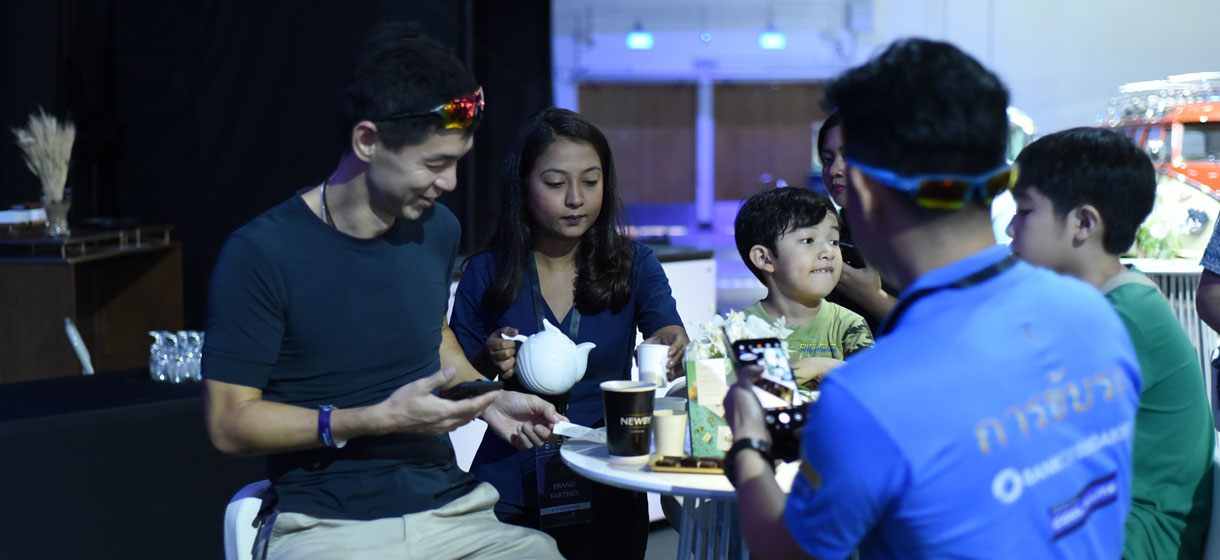 A pair of masterclasses and workshops also took place during the day, with the morning's session an enlightening tea and chocolate pairing workshop conducted by chocolatiers The Dark Gallery.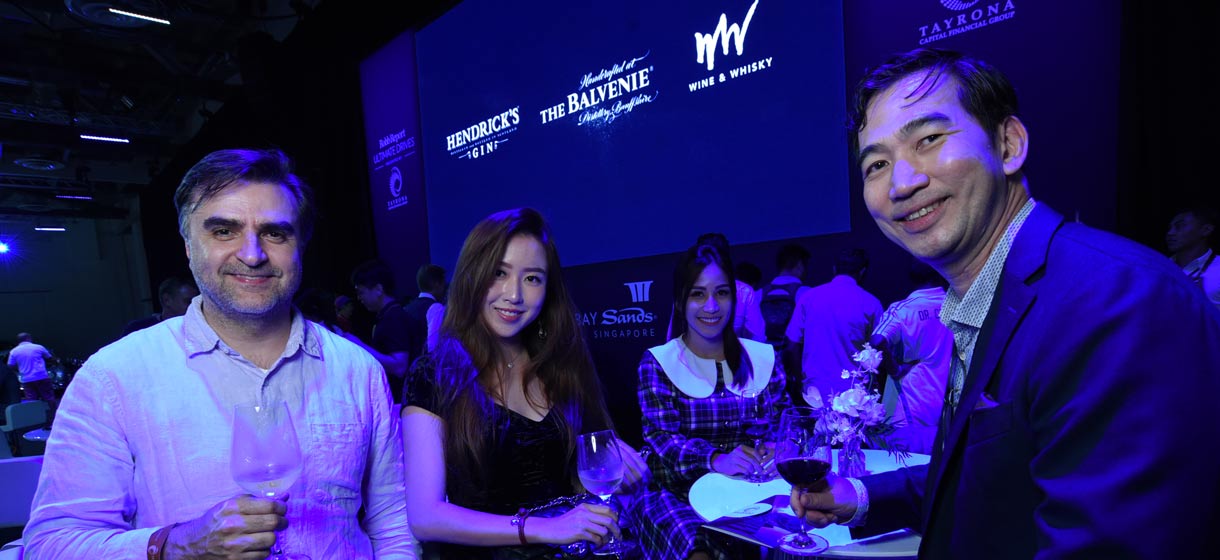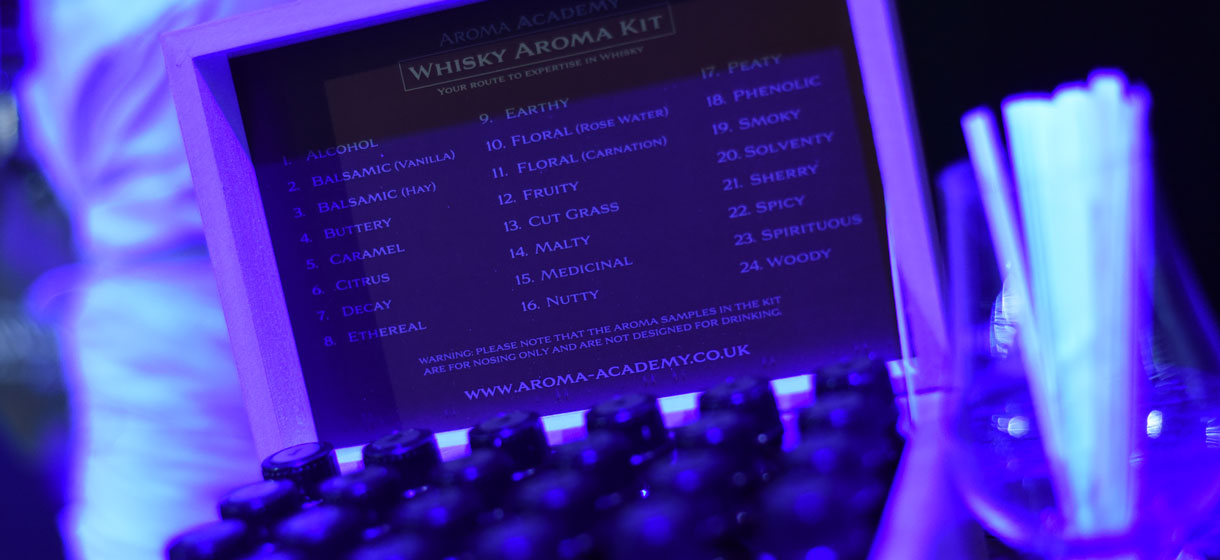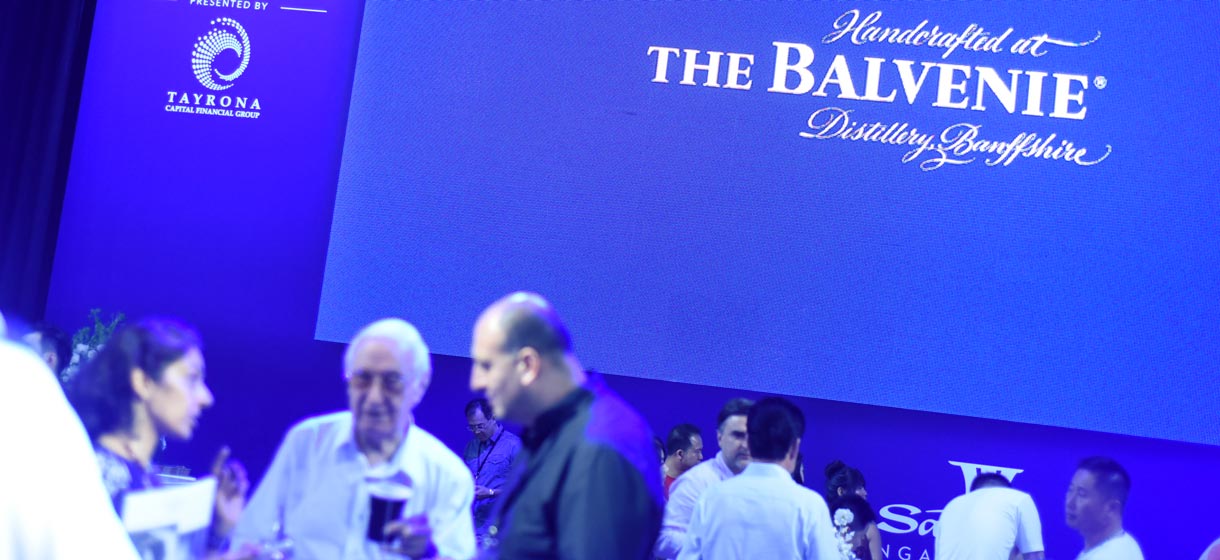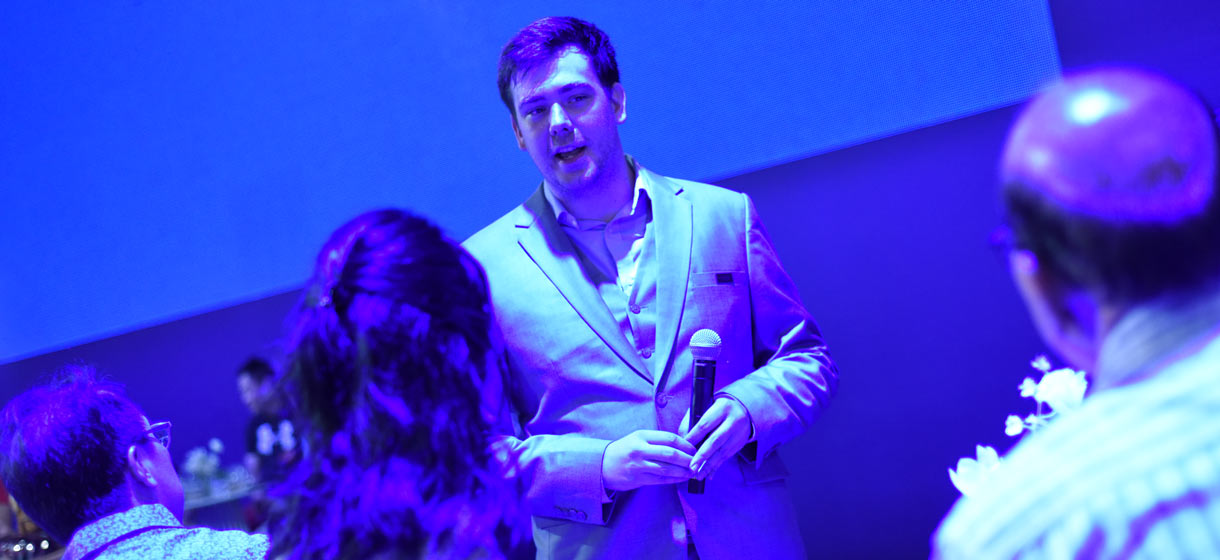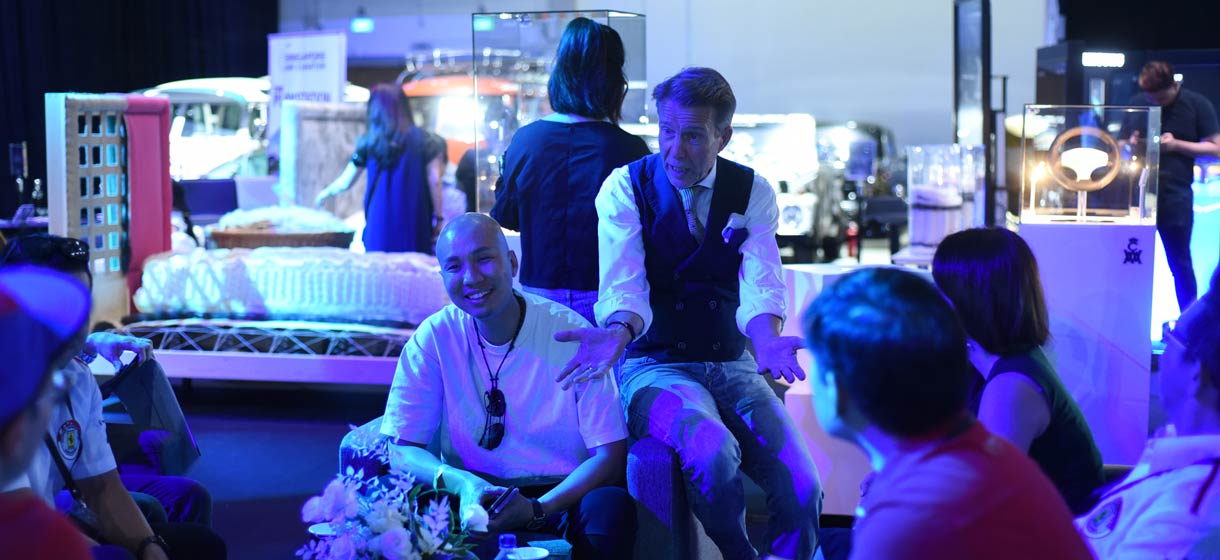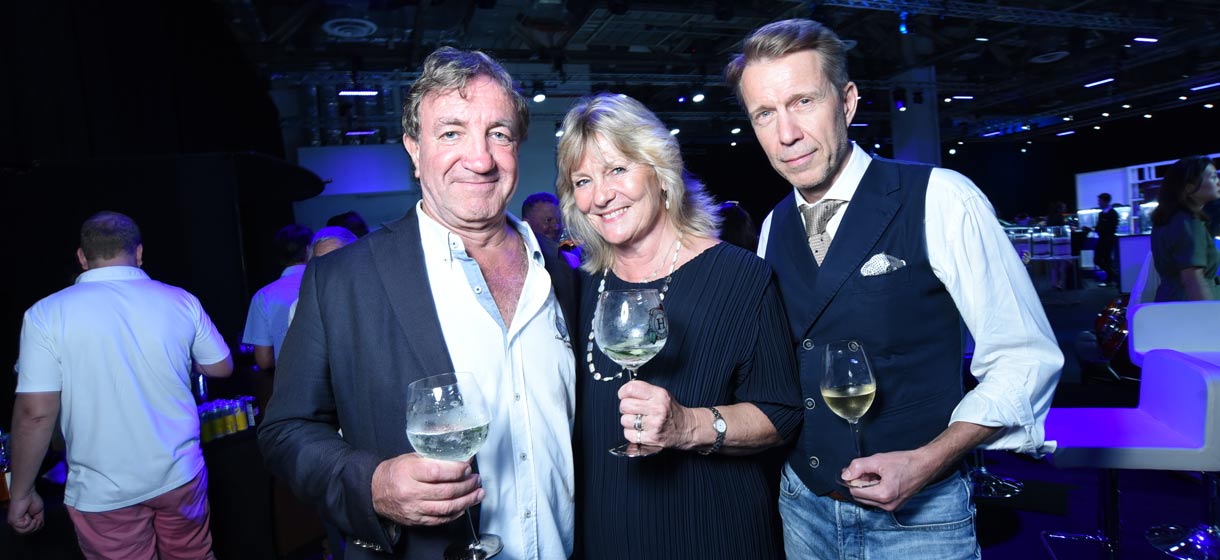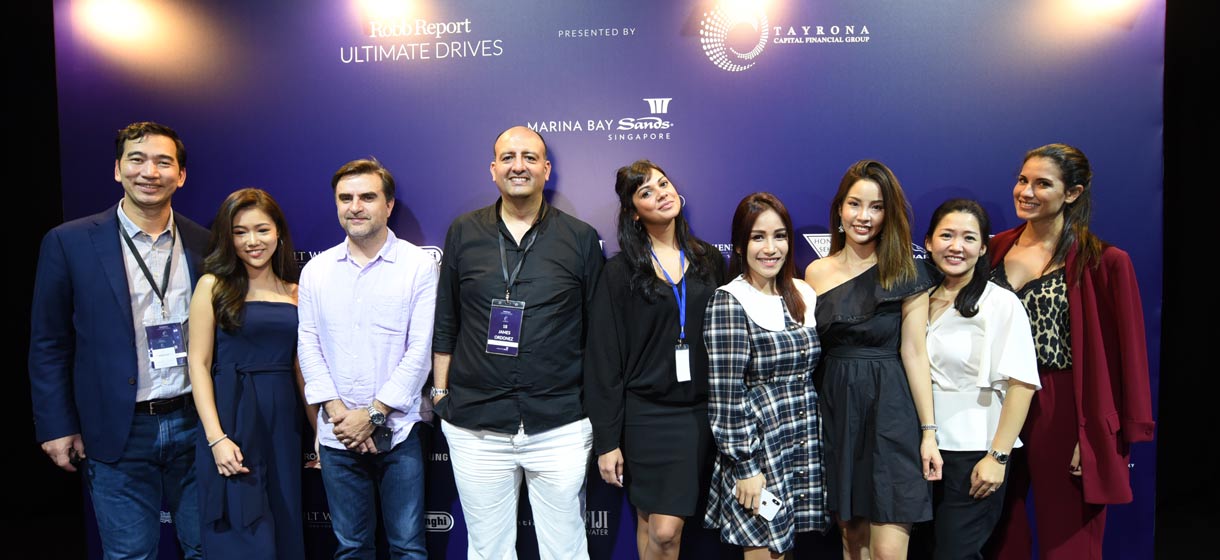 Later on in the afternoon, James Cordiner, regional brand ambassador of The Balvenie conducted a masterclass centred around the distillery's famed Doublewood whiskies. Naturally, guests were treated to a sampling of the whisky, to experience for themselves firsthand why The Balvenie has come to be so loved by whisky lovers the world over.
Just a little across the way from the various masterclasses was Swingapore Golf, the nation's premier golf simulator. Throughout the day, Swingapore Golf held a tournament, and as with any competition, there was a prize to be won.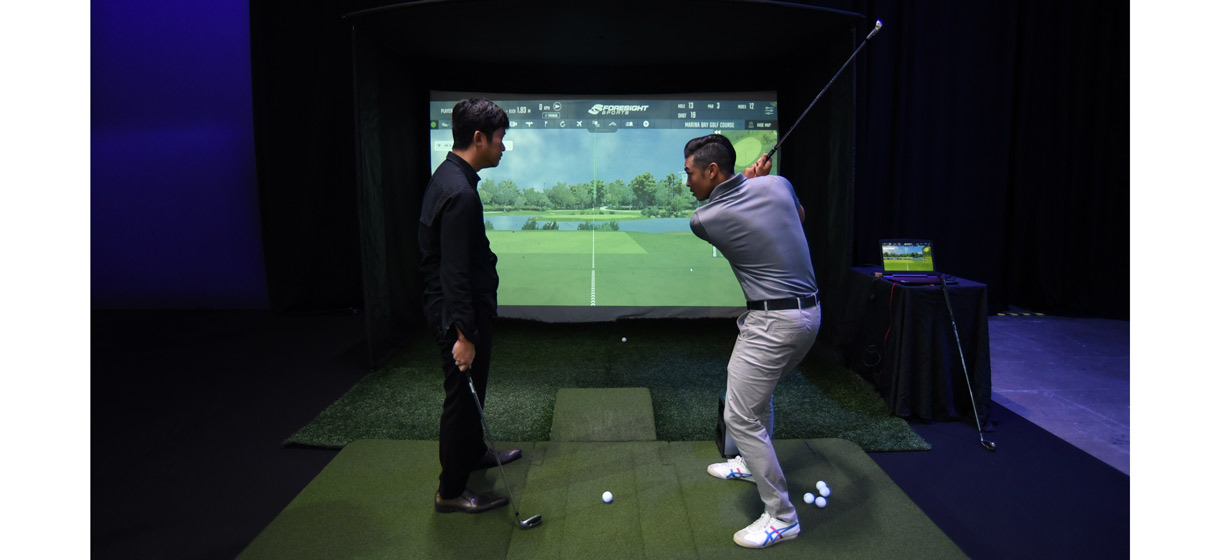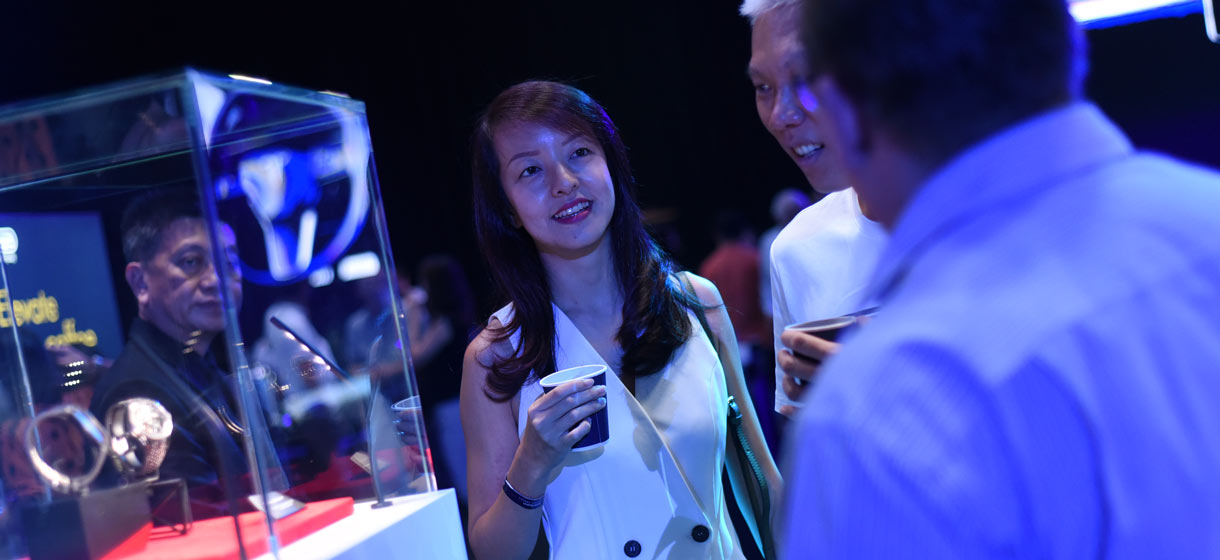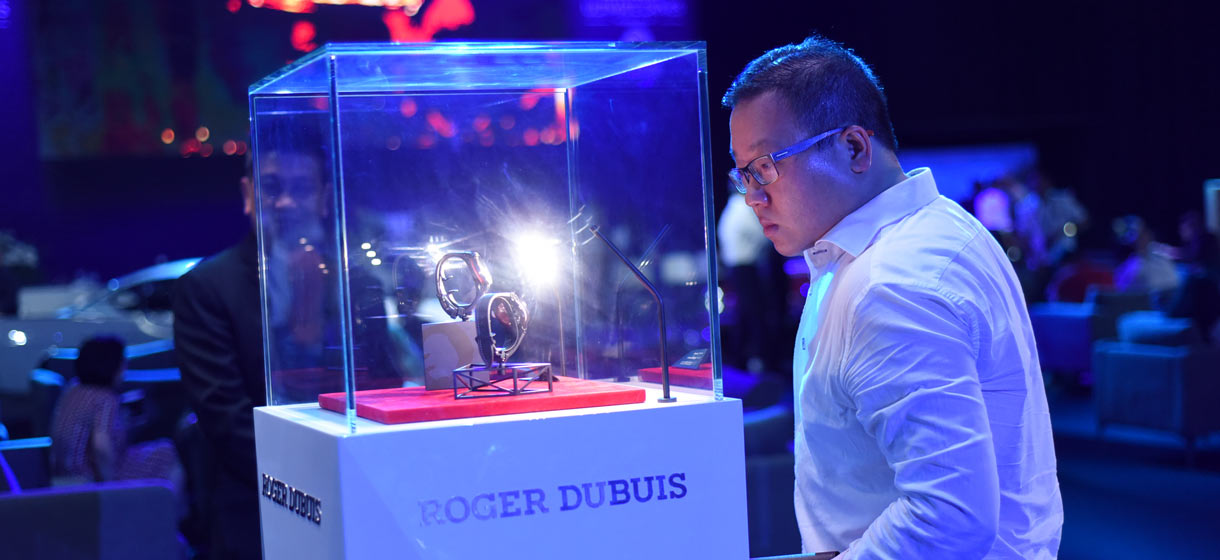 That prize was courtesy of prestige watchmakers Roger Dubuis, who presented it to the winner at the end of the day's proceedings.
As ever, Fiji Water was on hand to keep guests hydrated. Some more stimulating beverages were provided by DeLonghi with coffee and Newby London with its teas, to keep attending guest drivers perky during the day.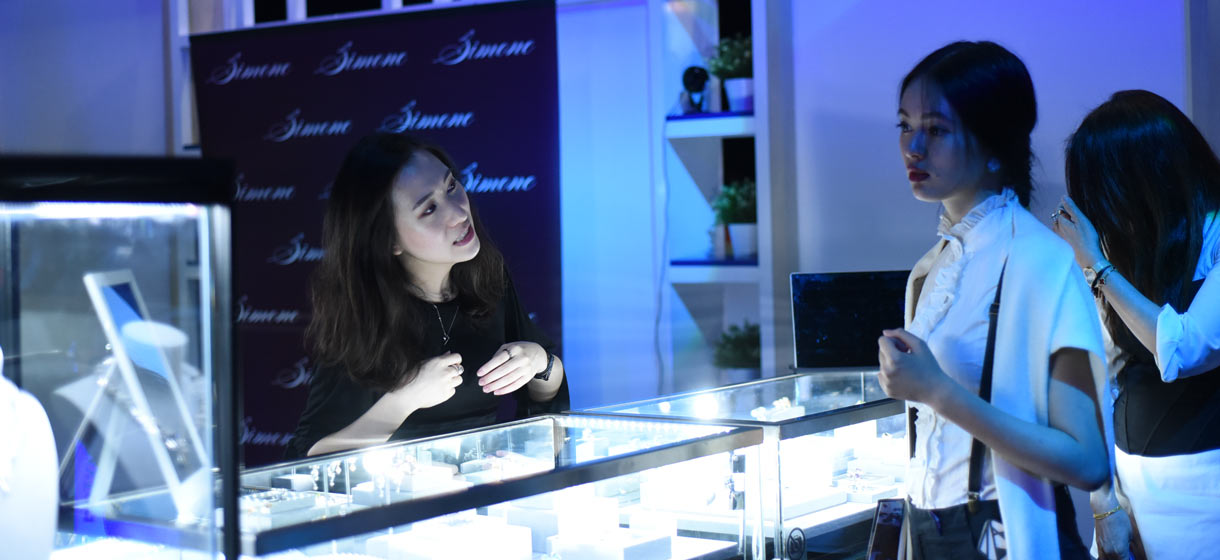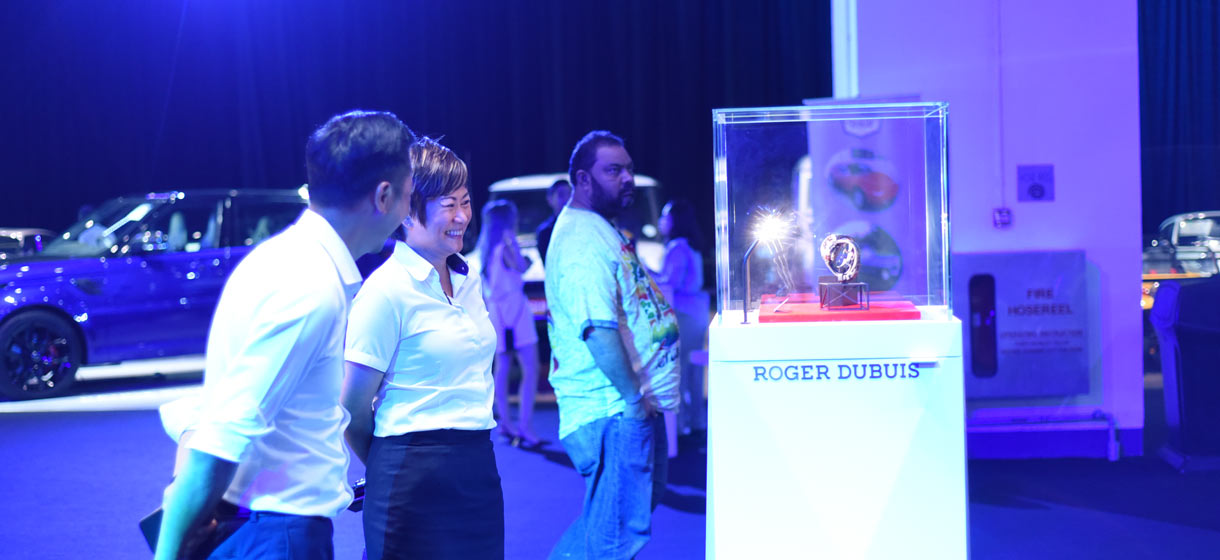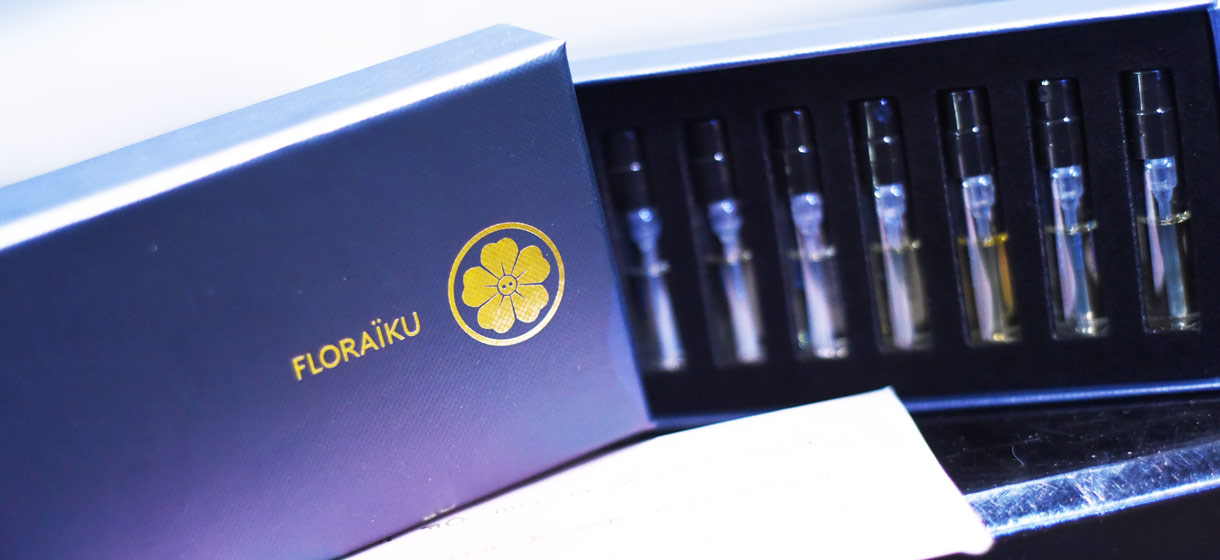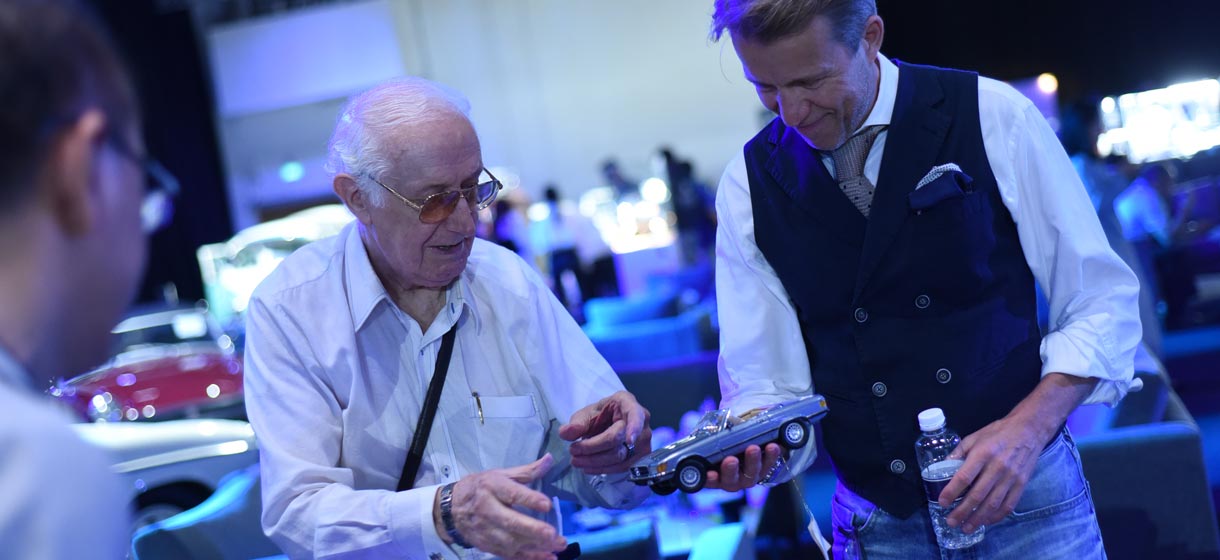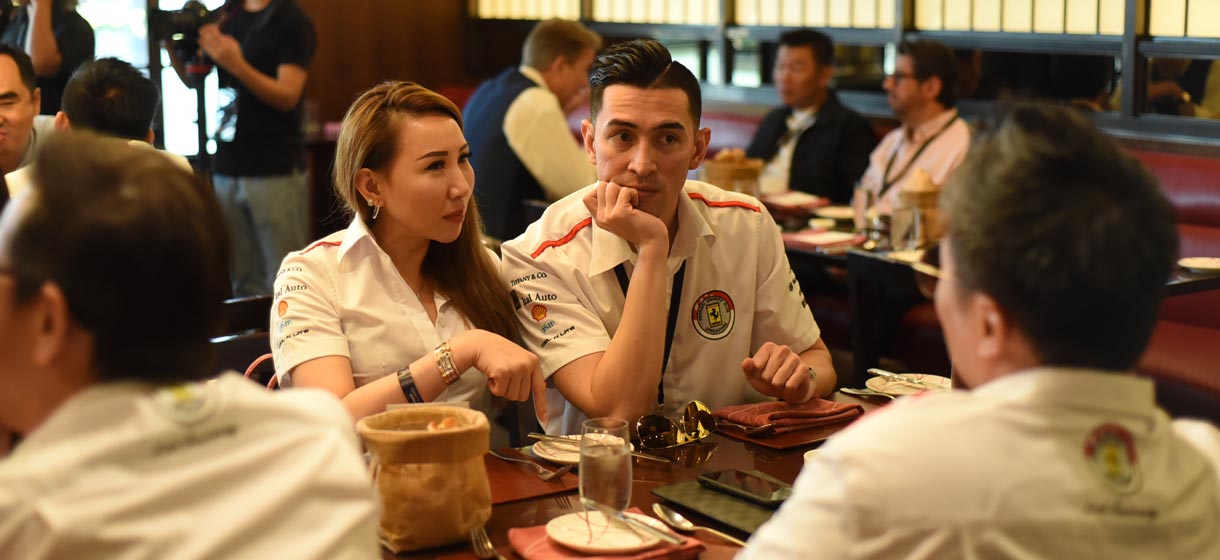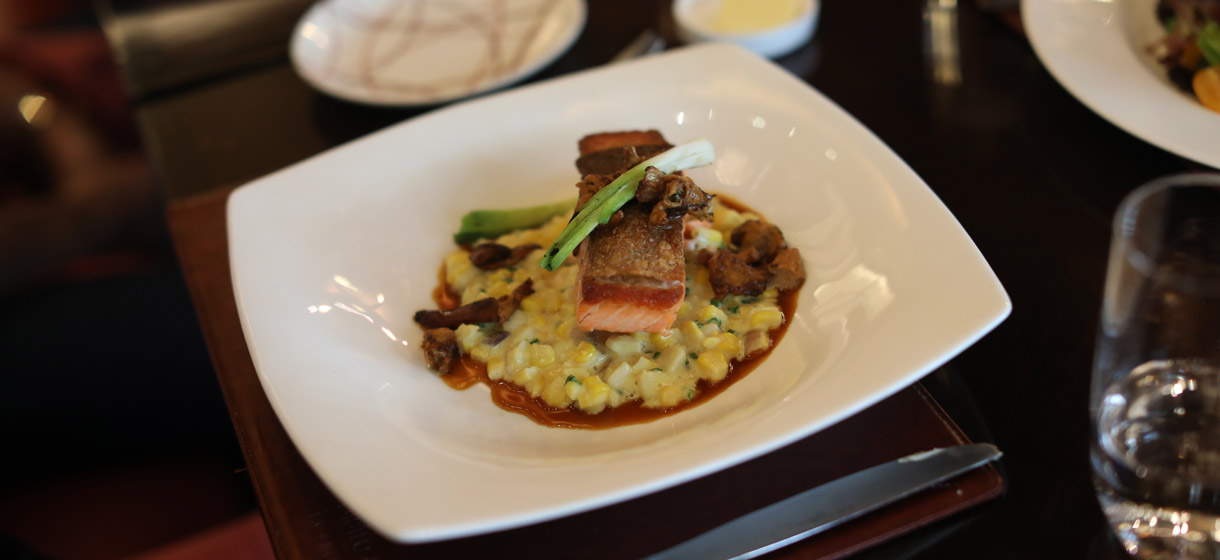 Other brand partners at Robb Report Ultimate Drives presented by Tayrona Capital included Escentials, Hendricks Gin, Jo Malone, Mthemovement Kings, Roger Dubuis, Samsung, Savoir, Simone Jewels, Singapore Air Charter and Wine & Whisky.