Floral Flourish
Season after season, designers – be they in the fields of fashion, jewellery or textiles – inevitably produce pieces (or even entire collections) inspired by flowers. It's a clear expression of humanity's innate desire to connect with nature, an inclination that can only intensify as we hurtle towards an ever more technology-driven existence.
This deep-seated desire is also what led the founders of Fleuriste, Sarah Ching and Joan Chua, to start their boutique florist business. Like many entrepreneurs, the pair began their careers in corporate roles. But a shared passion for flowers and the floral arts led them to pursue their dream of running their own company. To set themselves apart from the competition, they adopted a bespoke approach to each brief and order, with each bouquet unique from the next.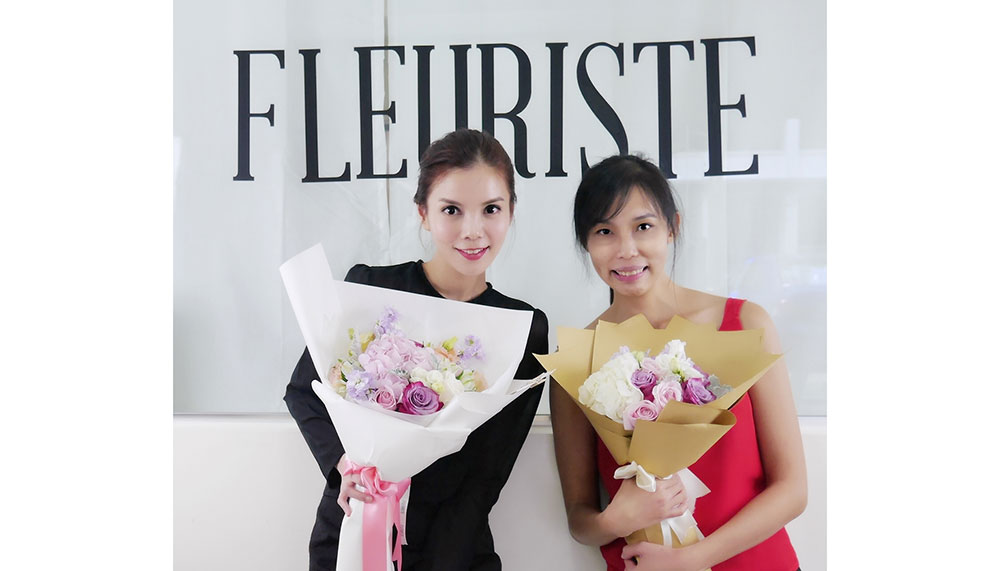 Their goal? To encourage the appreciation of flowers as a way to bring nature into homes and workspaces – a counterpoint to urban grit. As well, they believe that no occasion is too small to send flowers as gifts. To this end, they started a floral subscription service. This allows clients to choose from a range of subscription packages ($75 and up) depending on the style and size of the arrangement, as well as the frequency of delivery.
Another useful amenity is the floral concierge service, which allows clients to choose up to five important dates on which to send loved ones and/or business associates bouquets or hampers. With hectic schedules being the norm for many, this removes much hassle from the process of gift-giving. Each delivery starts from $75.