Trusty and exquisite multi-time zone watches designed to meet the utilitarian and style demands of your long-anticipated holiday
Is 2022 the year when The Great Vacation makes its comeback? Reports show that revenue for air travel this year has rebounded to almost 84 per cent of pre-pandemic levels—an astounding return to normalcy, aided in no small measure by eager travellers finally set free to fly and soak in a change of scenery.
Of course, the planning of every grand holiday includes the happy conundrum of where to visit, what to do and, consequently, what to pack. For the latter, an essential but overlooked accompaniment is a travel watch. Otherwise known as a two-time zone or multi-time zone watch, it is a timepiece that tells the time of your present location as well as that of another city (or multiple cities) across different time zones. The best travel watches not only compute these times with mind-boggling mechanical intelligence, but do so with style and sophistication.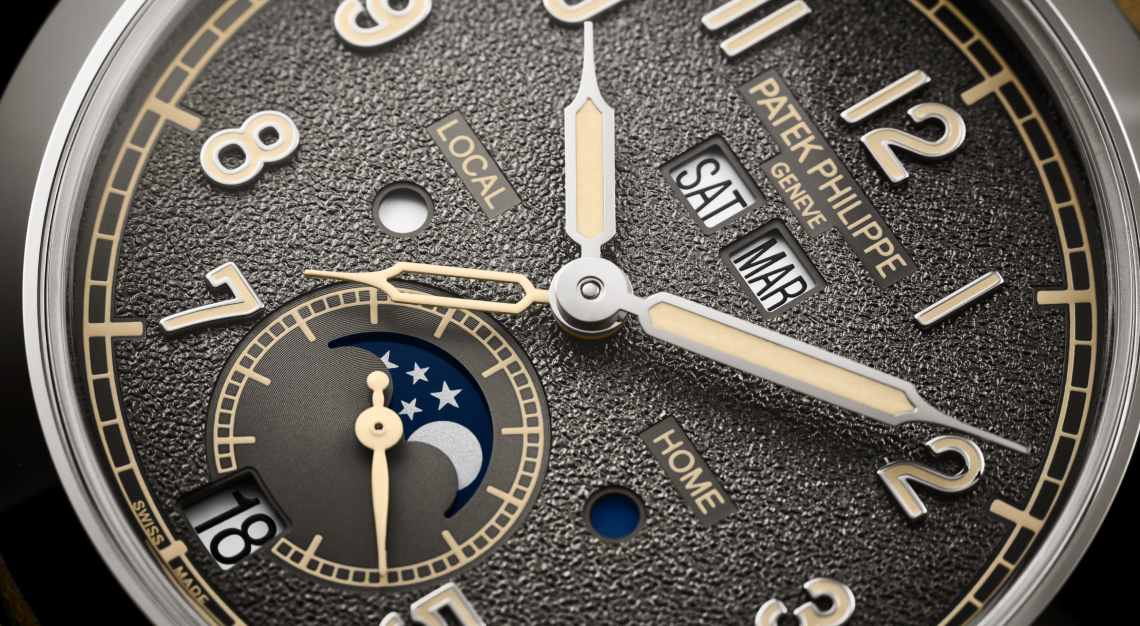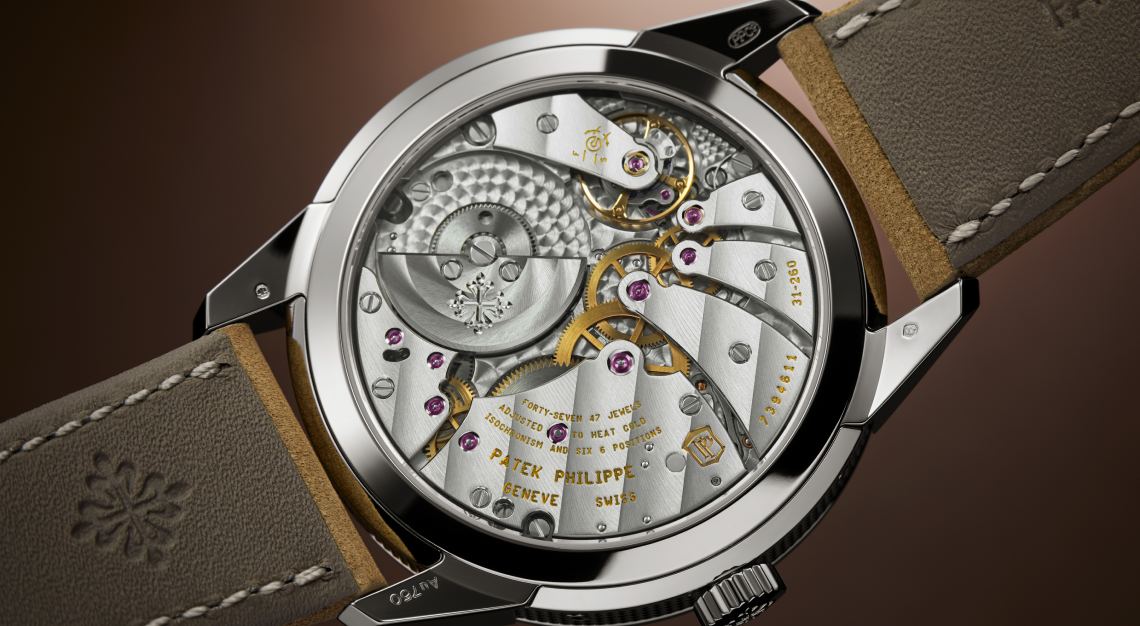 Patek Philippe
Ref 5326G-001 Annual Calendar Travel Time
Refined, vintage-inspired and utterly desirable to Patek Philippe aficionados, the Ref 5326G-001 Annual Calendar Travel Time is a handsome timepiece with brains to match. The watch combines, for the first time in Patek Philippe's history, two of its most useful features: an annual calendar display, which automatically calculates the difference between 30- and 31-day months, and its patented two-time zone system. Housing the groundbreaking mechanical engine is a resplendent, hand-decorated white gold case with a hobnail pattern on its sides, and a charming, textured grey dial inspired by vintage camera bodies.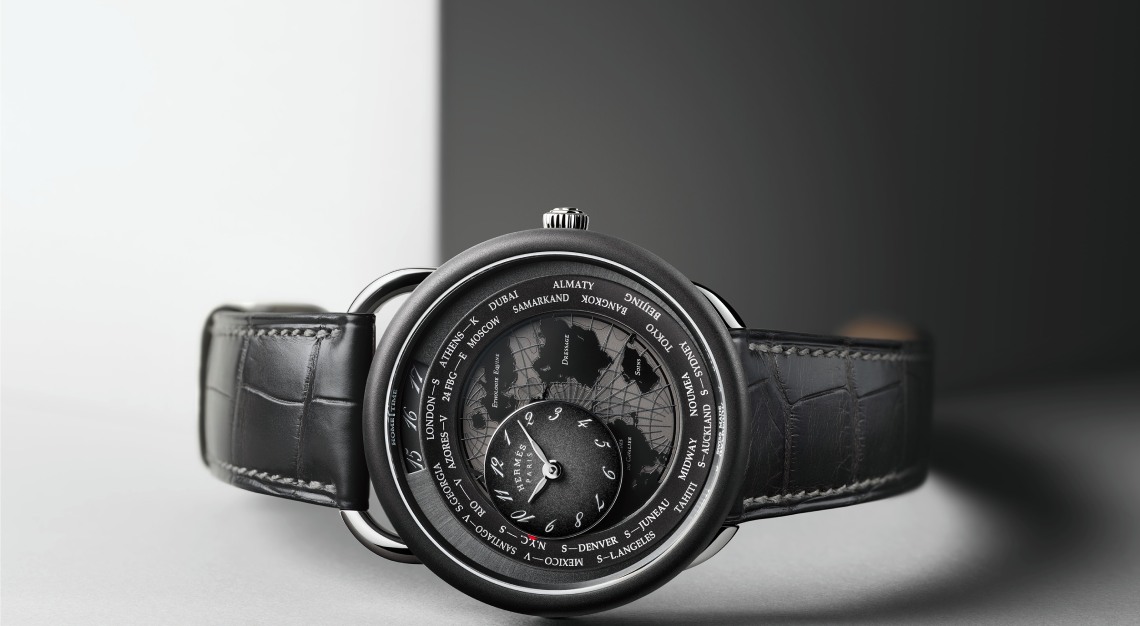 Hermès
Arceau Le Temps Voyageur
Hermès is known for making technically complex, yet poetically expressive watches. And the Arceau Le Temps Voyageur is akin to performance art for the wrist. Set against an artfully decorated world map, the time display of this watch circles the dial when the owner sets the local time to that of the city he is currently in. There are 24 cities, each with its own time zone to choose from. Once the city is chosen, the hands automatically snap to the correct time. This version comes in a 41mm black DLC-treated platinum case with sand-blasted black and charcoal-grey dial.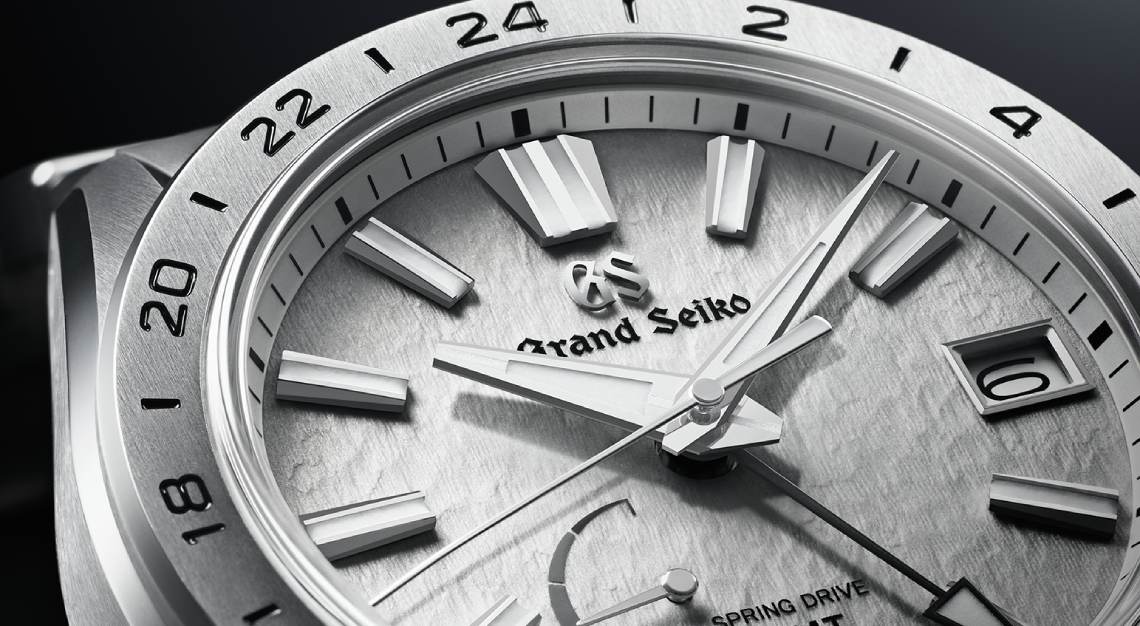 Grand Seiko
Evolution 9 Spring Drive GMT
The horological equivalent of a hybrid engine, Grand Seiko's groundbreaking Spring Drive movement is famous for integrating electronic and mechanical systems in a single unit. The unique Spring Drive mechanism once again powers this timepiece, which amalgamates progressive watchmaking, sportive style and traditional decorative handcraft. This watch displays the second time zone with a separate hour hand, and features a substantial and robust silhouette, making the Evolution 9 the sportiest of all Grand Seiko collections. At the same time, it exudes elegance and sophistication thanks to the brand's rigorous design blueprint accentuated by its renowned zaratsu finishing technique, in which watch parts are polished to a flawless, mirrored finish.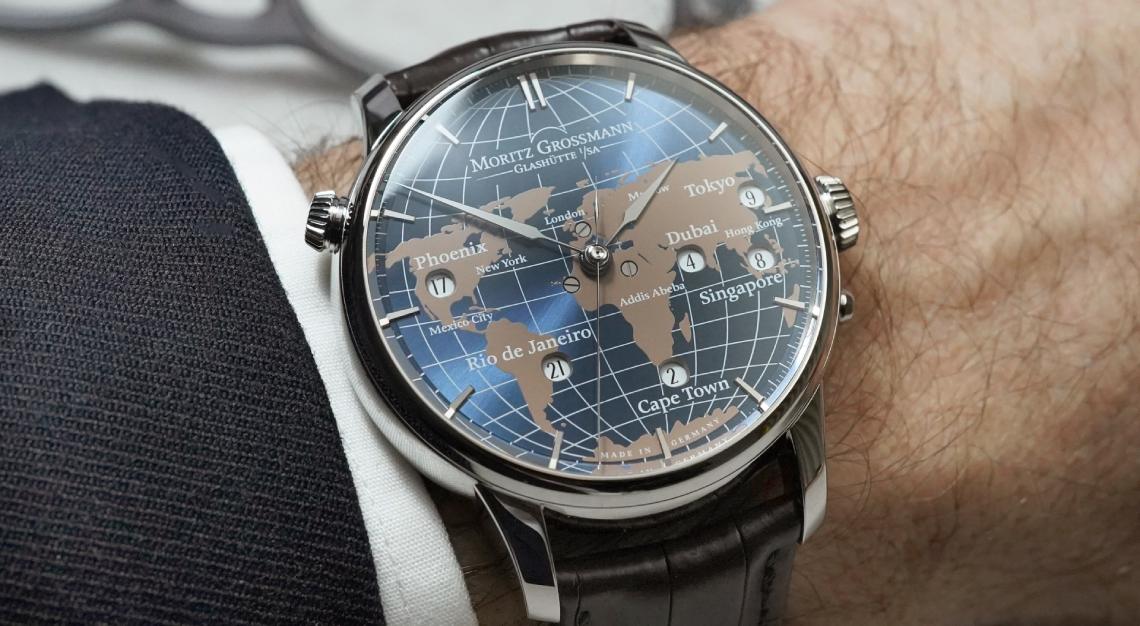 Moritz Grossman
Universalzeit
For the globally ubiquitous traveller who needs to be on top of things all the time, Moritz Grossmann's Universalzeit gets the job done—and fast. Designed to be easy to read and use, the watch presents a geographical depiction of six time zones. At the same time, the display windows for each shows the exact hour in each city, just like a digital 24-hour display. More impressively, the entire watch is synchronised and everything can be adjusted by setting the crown.