The Lost World
The Rubenesque beauty grunts and edges closer, splaying her voluptuous figure over the bench we share at the Puerto Ayora pier. She doesn't seem to notice that in my bid to avoid contact, I'm inching close to the bench's edge. Despite the rather fishy odour, I briefly contemplate reaching out to pat her. After all, she looks rather endearing, with her dense down glistening in the sun and her whiskered nose twitching like a puppy's. Sandie Salazar, my nature guide, stops me in my tracks. Apparently, despite this female sealion's charms, it is illegal to touch any wild animals in Galapagos.
A cluster of 13 volcanic islands, six smaller islands and many more islets in the Pacific Ocean, Galapagos is 1,000km off the coast of Ecuador. It boasts a diverse landscape, from jungles teeming with wildlife to volcanic land filled with black lava rocks. Though it sits on the equator, the water temperature hovers at 18 degrees Celsius on average.
It's also the only place on earth where you can see wild albatrosses and penguins basking in the tropical sun. Galapagos' unique attractions have led to a steady increase in the number of visitors – from just 40,000 in 1990 to around 224,755 in 2015. Bespoke travel agencies, such as Jacada Travel, say they are seeing growing interest in such expeditions from countries like Singapore and Hong Kong.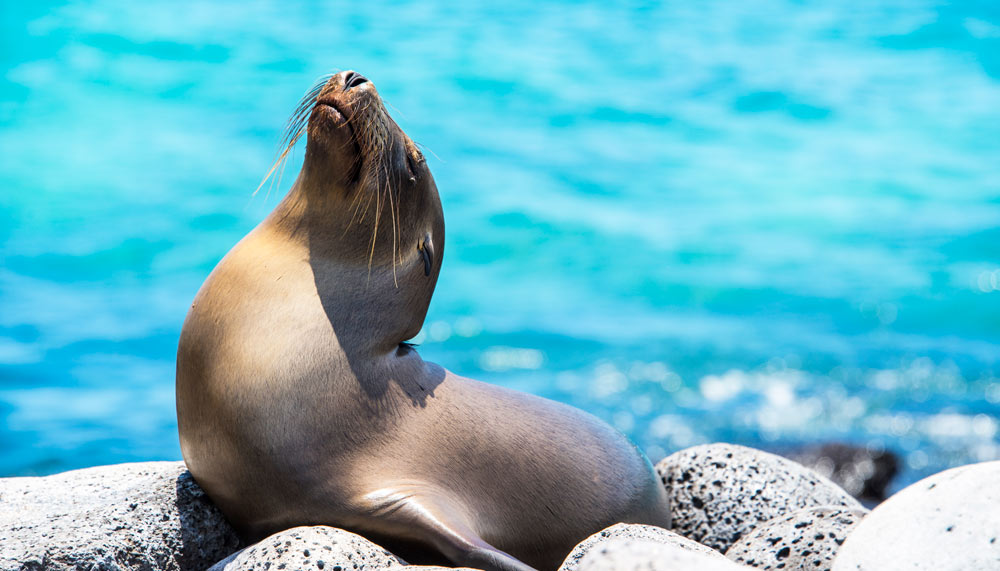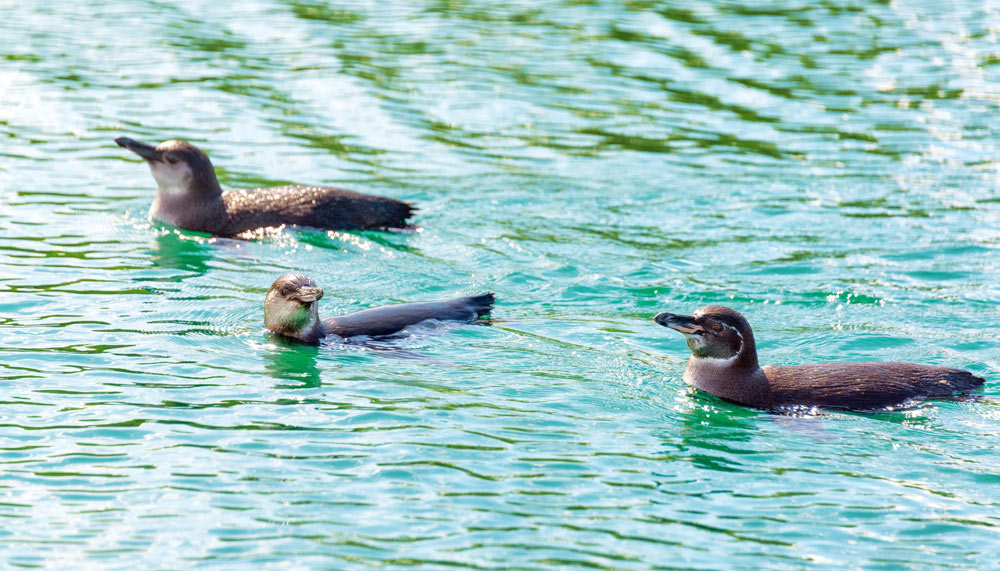 A 10-night cruise on a liveaboard to explore most of Galapagos, including the farther islands like Darwin and Wolf, is the most practical way to see most of the archipelago and is extremely popular with snorkellers and scuba divers. But with only five days to spare, I tasked Jacada to put together an itinerary with day cruises to various islands for snorkelling, scuba diving or trekking.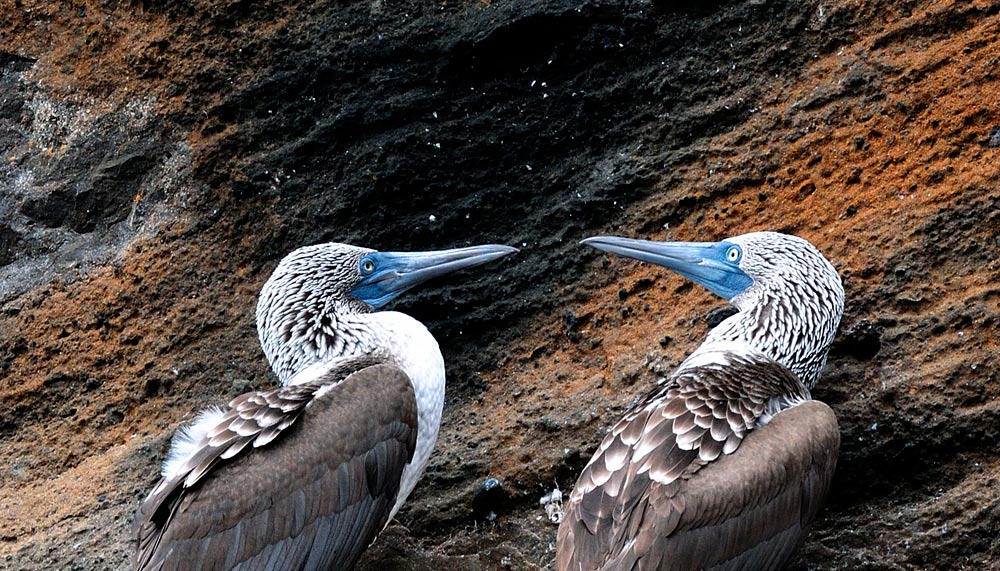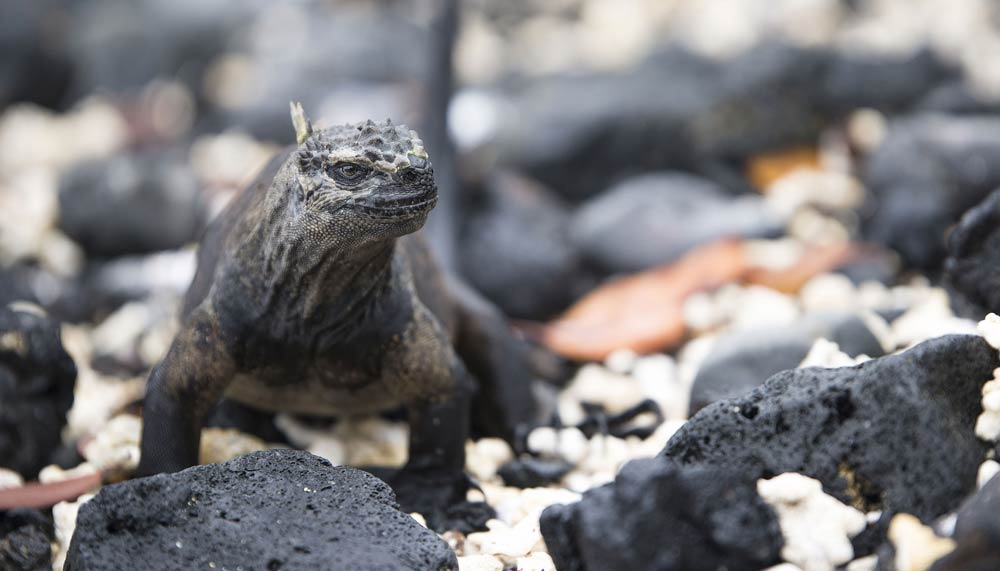 For sealife enthusiasts, the waters of Galapagos hold many attractions due to a confluence of three currents at the archipelago, which results in a rich marine food chain.
Make Santa Crux your base station
I made Santa Cruz, one of the three main inhabited islands, my base. Most of the local population of close to 30,000 live here. On the main streets of the de facto city centre, little bars and cafes serving mostly Tex-Mex, Ecuadorian and Peruvian food jostle for the tourist dollar alongside seasports centres and souvenir shops. Puerto Ayora looks like a typical small South American town, except that at the pier and the fish market nearby, there are sea lions ambling about like they own the place. The typical Ecuadorian fare features rice with spicy stews, which hardly tickle my Singaporean taste buds. Fortunately, I also got to dine at two of the best hotels on the island.
Lodging options
Pikaia Lodge, my first stop, is named after pikaia gracilens, a small worm-like creature that lived 500 million years ago. Opened in 2014, the carbon-neutral five-star hotel sits on the edge of an extinct volcano crater, with panoramic views of the lush green hills and yellow coastal plains surrounding it. Though the menu is not very extensive (since Evolution, the hotel's restaurant only has to serve guests from 14 rooms even at maximum capacity), there's a good mix of international and local cuisine with more exquisite flavours than in town.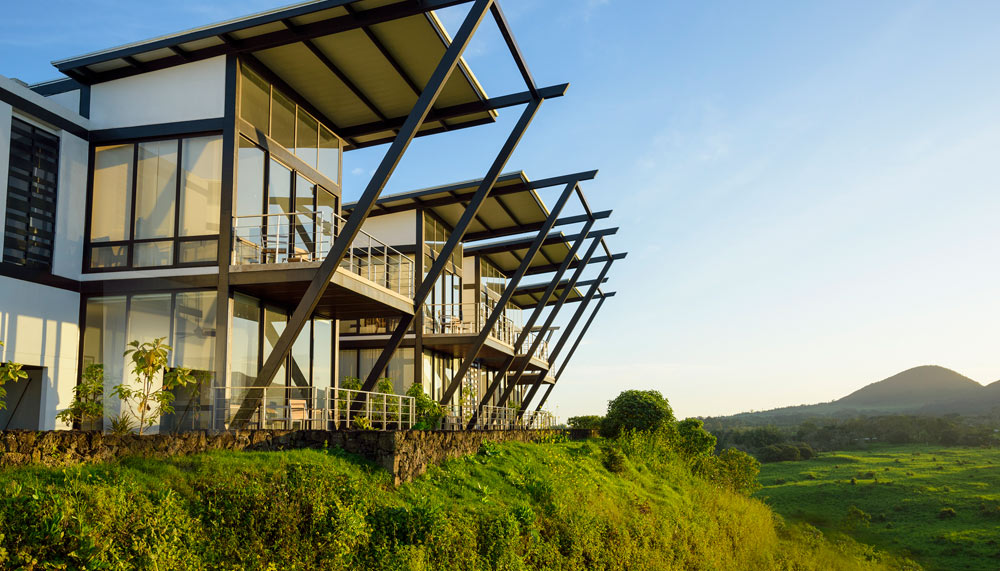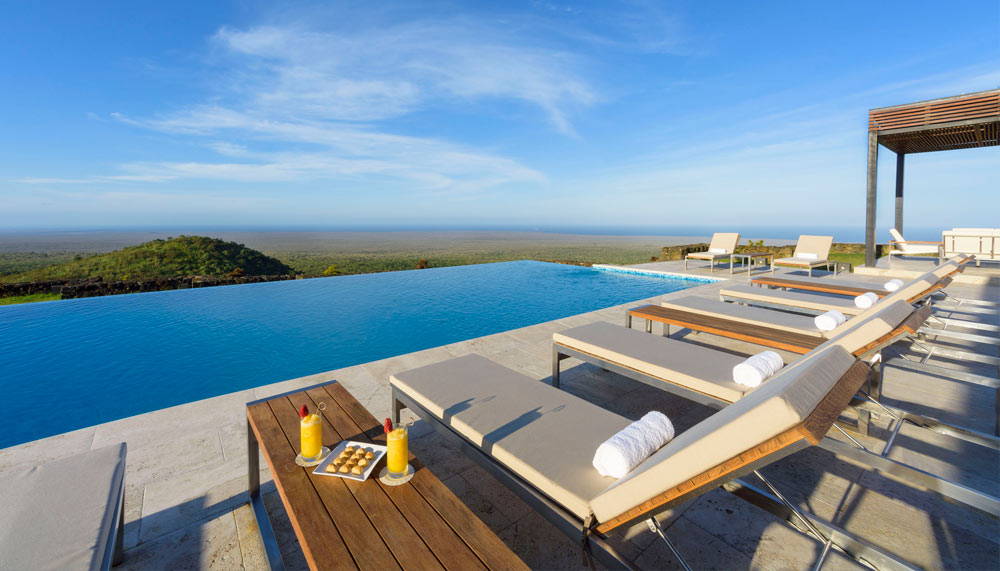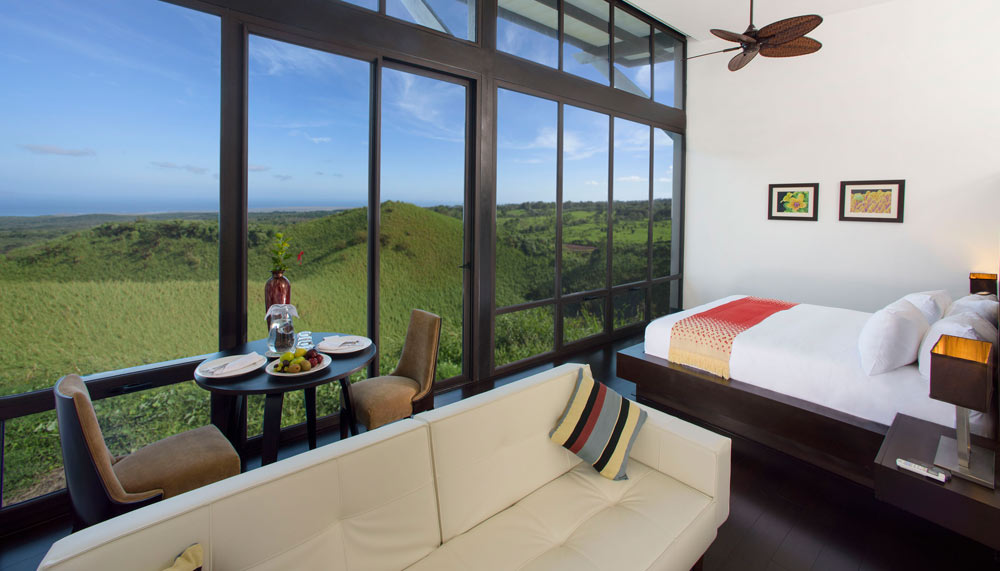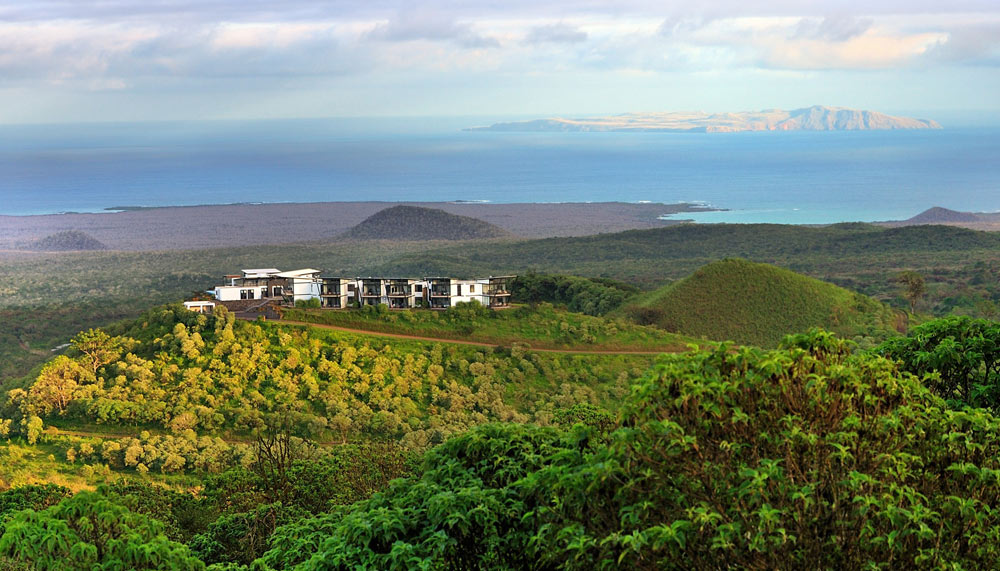 The hotel also has a well-appointed spa with treatments that use oil from an indigenous tree called Palo Santo, which has a subtle woody scent and a soothing quality that lulled me to sleep as soon as my forehead touched the massage bed. The hotel has two luxury boats to take guests on day trips. But because I was the only one out of three guests who wanted to explore the outlying islands, I stuck to exploring Santa Cruz with Salazar. She took me snorkelling at Tortuga Bay which has the softest sand I have ever felt and where I saw marine iguanas for the first time. At Garrapatero, Salazar – a walking encyclopedia of Galapagos wildlife – educated me about the various native birds and finches hopping among the basalt stones that line the beach.
Galapagos Safari Camp, where I later stayed, offers 'glamping' in understated luxury. Many well-known guests have taken a meal at its massive, scarred teak dining table used for communal dinners while a simple but spacious en suite bathroom in each of the nine luxury tents ensures privacy for daily ablutions.
Some of the food served comes straight from the owner's farm which rears cattle and produces cacao and coffee. At night, I heard tree branches creaking in the wind, and what sounded like claws on my tent's roof. I told Katrien Bauters, the Belgian manager about the nocturnal sounds. "We are out in the wild – just treat them as music in the woods," Bauters assured, quick to dispel any spooky connotations.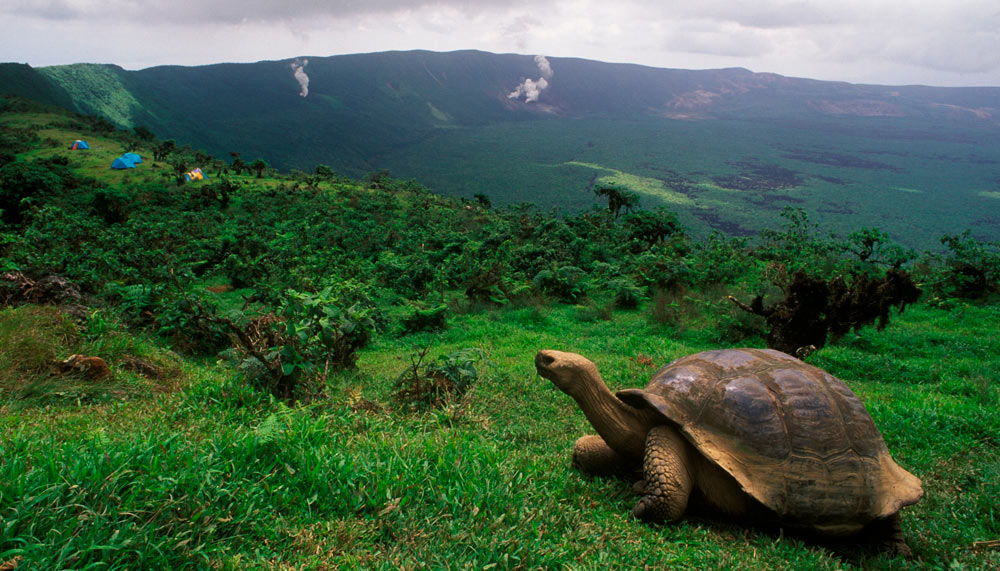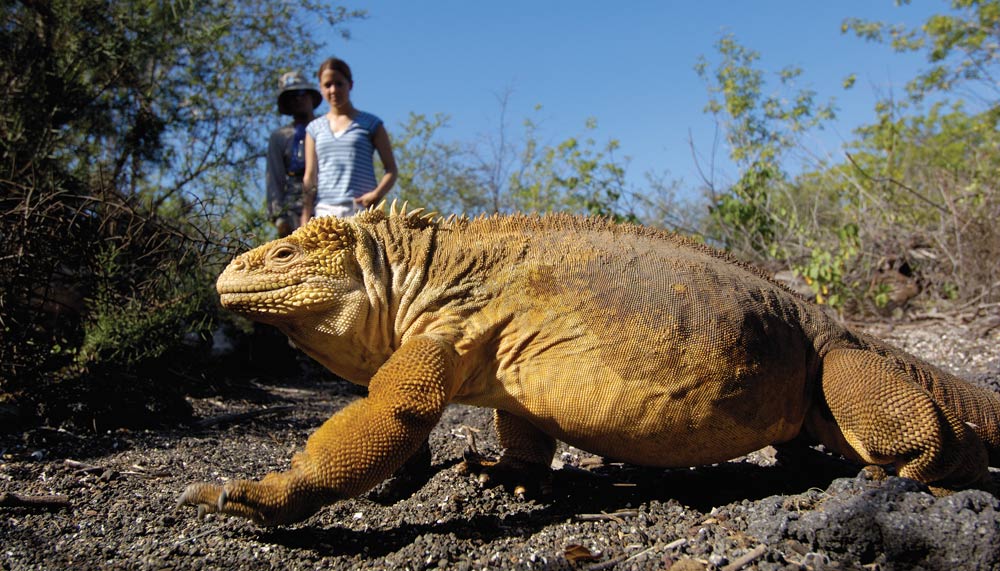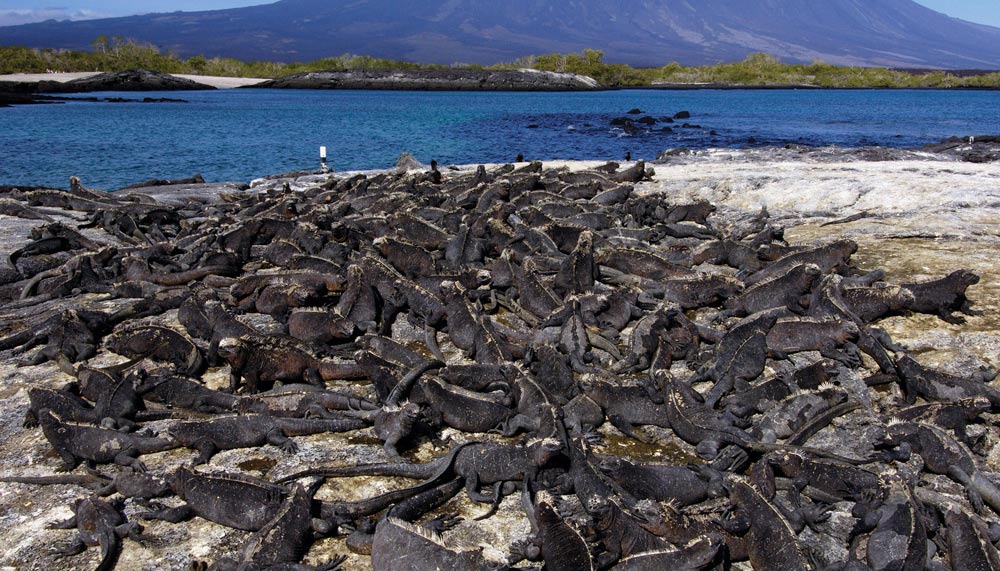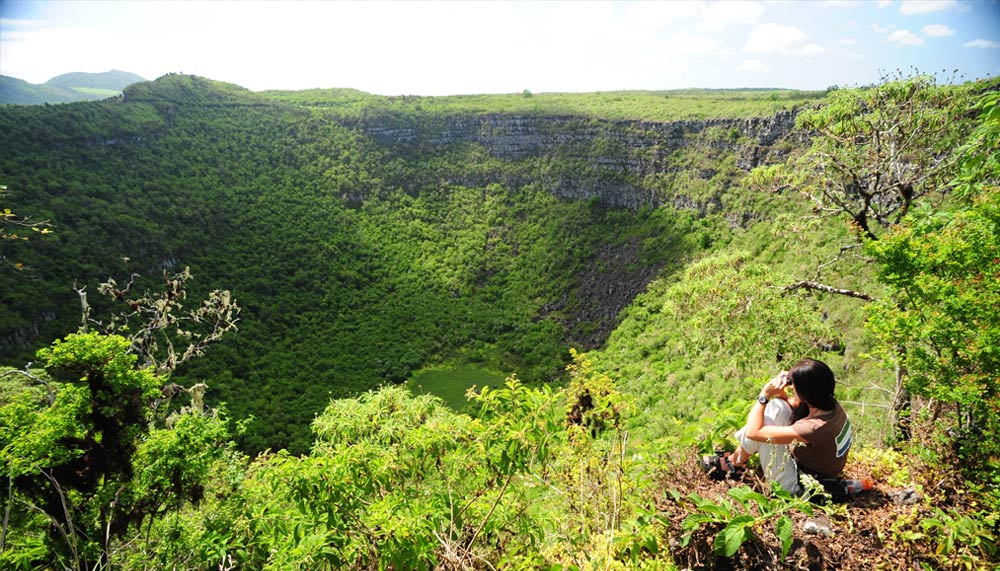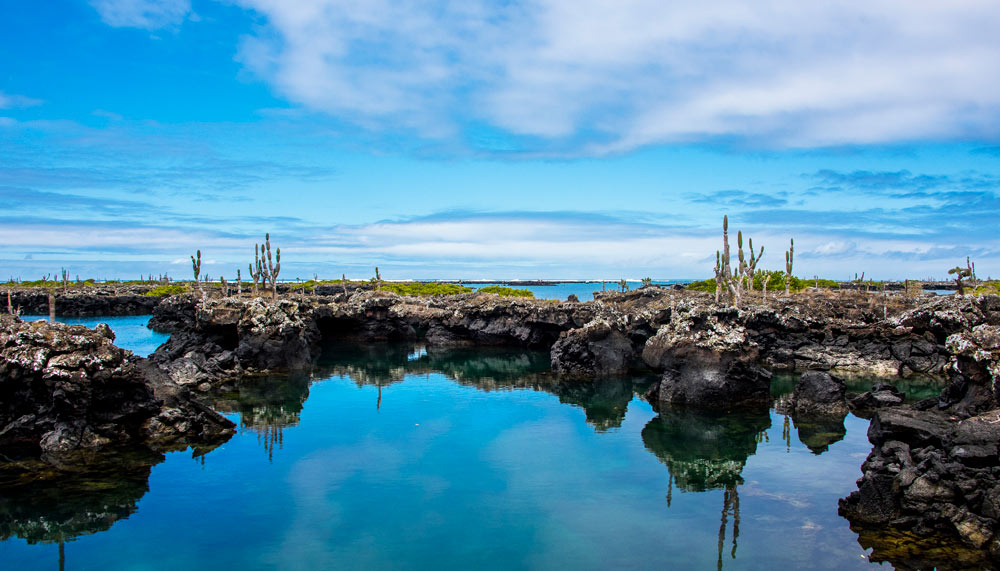 On my last day, after exploring Reserva El Chato, a family-owned tortoise reserve where the reptiles migrate between lowlands and highlands, and trekking through a lava tunnel the day before, Salazar brought me and other guests on a boat trip to Plaza Sur to see sea lions and the hybrid iguanas which are the highlight of the island, since only a few exist in the whole of Galapagos.
Despite capping visitor numbers to preserve the wildlife on this UNESCO World Heritage site, populations are dwindling. There were once 300,000 tortoises across 15 species in these islands. Today there are only 15,000 across 11 endangered species. It would certainly be a shame if the strange and wondrous denizens of this land seemingly lost to time soon find themselves racing against the clock.