No Pipe Dream
Henry Tay learned the ropes from the ground up. His father's company – Wan Tai & Co – had its roots in ship chandlering but had pivoted to dealing with timber and plywood. Tay worked his way up the ranks, putting in long hours variously as a delivery man, warehouse manager, bill collector and procurement manager. Wan Tai started importing European sanitaryware in the 1980s, getting its big break when it became supplier to Raffles Hotel during its refurbishment in 1991. That led to more projects supplying five-star hotels in locations ranging from Bali to Bhutan.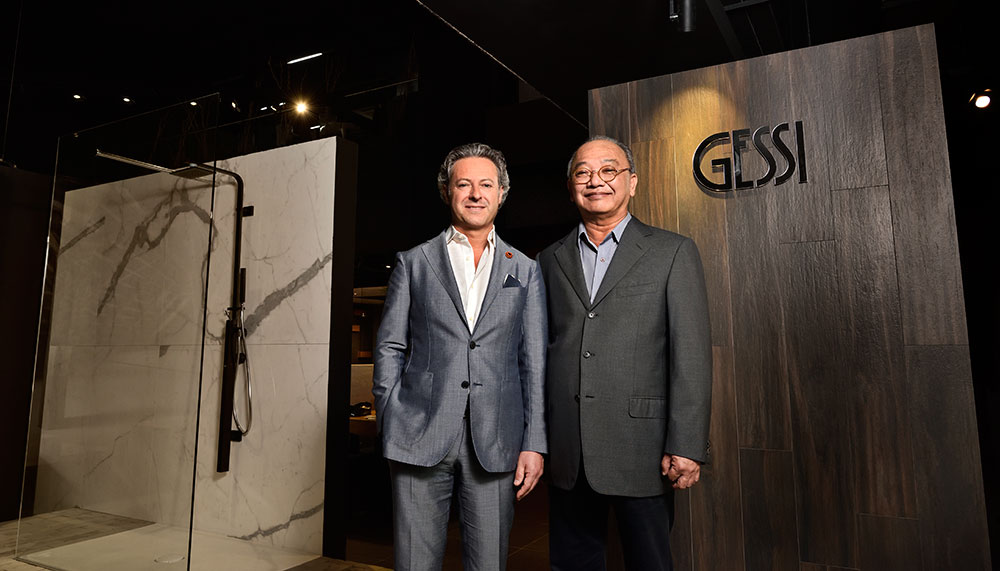 We have very strong after-sales service. In this trade there are always many disputes between buyer, contractor and supplier. Sometimes the contractor installs something wrongly and we have to rectify it.
When I was young, I dreamed of driving a sports car. But at my age, I prefer public transport. Driving in this city is a headache. I gave my Porsche Cayenne Turbo to my son. My wife drives a BMW 640. I drive a Toyota Vellfire. I can fit all my family members in it.
I like to travel with my wife. We visit Hong Kong very often, over 10 times a year. We stay at L'Hotel in Causeway Bay. Or we drive up with family and friends to Malacca where we stay at Majestic Hotel. I'd like to go to Bhutan. We've done projects there, but I've never been. I would go from China and follow the railroad.
I was a good drinker when I was in my early 20s. I could drink an entire bottle of cognac! But I stopped when I got married and now I might have a beer, but that's it. I like tea and learned a lot about making Chinese tea. I drink everything without sugar.
I like Teochew food, even though I'm Hokkien. My favourite in Hong Kong is Tak Kee Chiu Chou Restaurant near Hong Kong University. The price is reasonable and the service is good. I like the goose and pork stomach soup. I've tried all the Chinese restaurants in Singapore but still prefer Zai Shun Curry Fish Head in Jurong East. The fish is fresh and priced well. It's crowded, there's no air-con and the carpark is always full. But it's good food.
My favourite Japanese restaurant is Nobu-ya in Fortune Centre. They have really good food – yakitori, everything. Many Japanese go there. It's very small and always fully booked. But you're not allowed to eat there if you don't order drinks.
I collect power tools. I'm a handyman – I like to make and repair things. My most recent buy is a laser-engraving machine.
One of my most expensive purchases is my penny farthing that I bought at a London auction – I paid almost S$10,000 for it. I wanted a statue but the price was too high so I fought for this. I want to display it at my showroom, but it's still in my office after four years.
My most thoughtful 'gift' was from my father. A year before his death in 1987, he told me the Chinese phrase wu shi, which means that whenever you do something, you mustn't just sit there and dream. You must be hands on and not use shortcuts. He told me this when I was doing business in Indonesia. I was 22 and had a lot of wealthy Indonesian friends. I hardly went home and could have up to half a million dollars in my pocket. If my parents called me I'd say I was in Jakarta but actually was staying at Apollo Hotel in Singapore, hanging out at the nightclub with my friends. After that, they stopped me doing business in Jakarta and made me work in Singapore. He taught me a lot and, even today, I remember what he said.