A look at Roman native Maurizio Fioravanti's detailed process for creating these intricate jewelled pieces
Long before graphic tees and novelty cups sullied the memorabilia market, micromosaics were the original must-have Italian souvenir. They took off in the 18th century when a few enterprising mosaicists employed by the Vatican found that Grand Tour-ing aristos, including Napoleon and Catherine the Great, would pay top dollar for miniature re-creations of the tiled masterpieces seen at the papal pile – a kind of proto-photo. In the centuries since, such skilled practitioners have all but vanished and micromosaics have become a rarity seldom seen outside of antiques shops.
Growing up in Rome, Maurizio Fioravanti collected ancient bits of marble and toyed with the idea of fashioning them into small-scale artworks. 30 years later, he is one of the few contemporary micromosaicists. Entirely self-taught, Fioravanti combines old-world techniques with cutting-edge materials for Vamguard, a jewellery collection he launched in 2015. Because of the painstaking work that goes into each design, Fioravanti creates fewer than 10 pieces annually – making his mosaics more precious than many gems.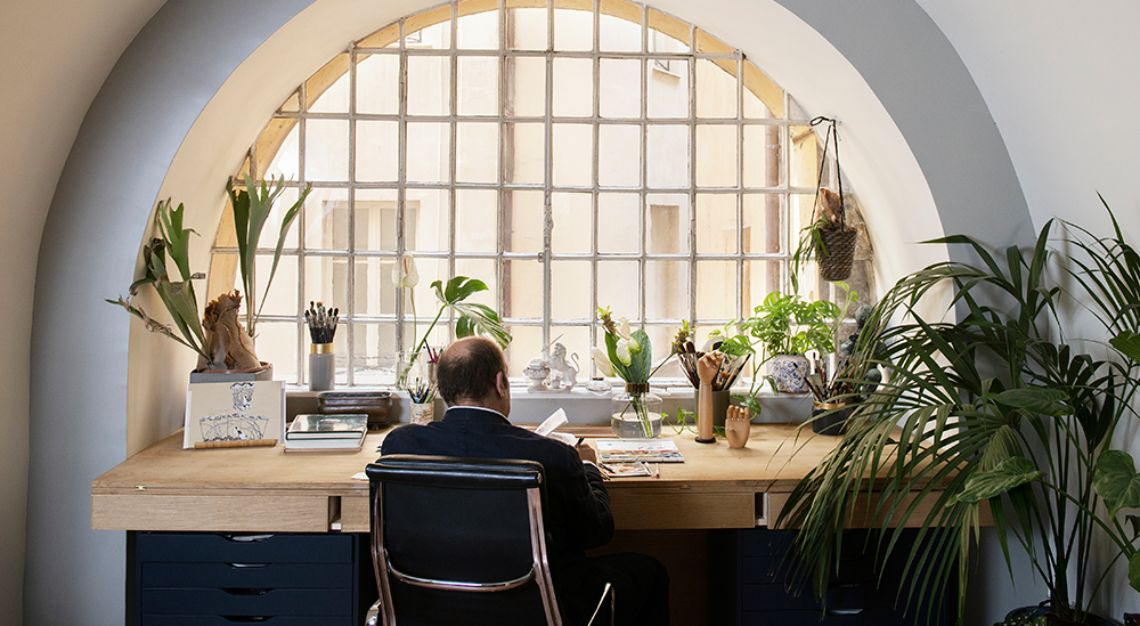 The big idea