It's been barely a year since Kern stepped up, and the brand has already launched a new collection. Make no mistake, the brand is soaring to greater heights
When the news broke last July of Georges Kern departing IWC for Breitling, it was all the haute horlogerie intelligentsia could talk about. Kern had spent 18 years at the Richemont-owned firm. When appointed CEO of IWC in 2002, he was 36 and the youngest CEO within the Group. He led the brand from an obscure haute horlogerie manufacture to a global symbol of modern luxury. Following a management reshuffle in 2017, he became head of watchmaking, marketing and digital for the Group. He exited Richemont in July the same year, and shortly after joined CVC Capital Partners in taking up ownership of Breitling.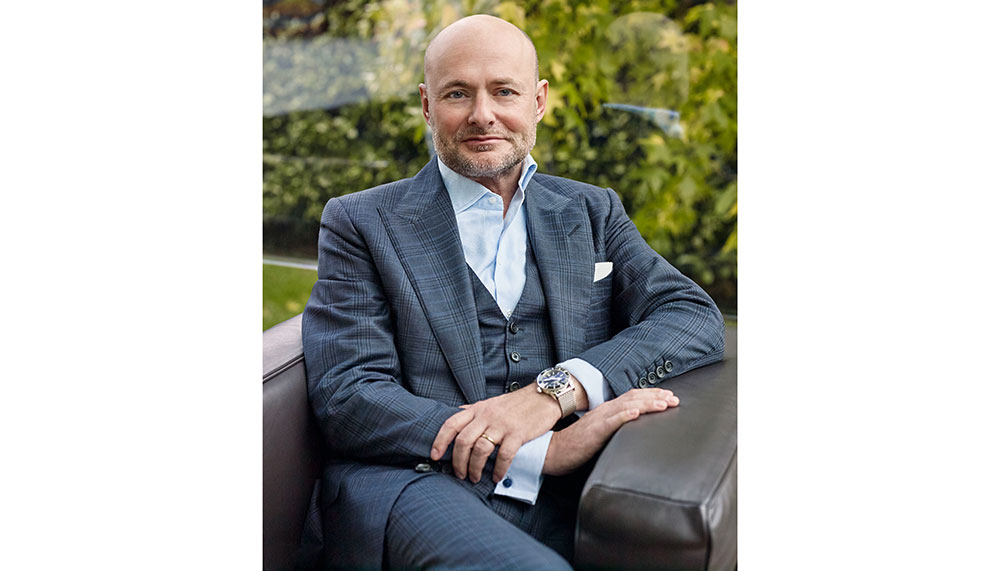 Under Kern, over the six months from August 2017 to January 2018, Breitling went through several changes. Key management positions were filled and product lines trimmed, with more change in the offing. That Kern and his team managed to launch a new collection within this time frame is extraordinary. Named Navitimer 8, this new timepiece links a page from Breitling's history to current trends. It's a product that Kern believes will centre the company and steer it towards modernity, while the iconic Navitimer 1 remains the technical aviator's watch. Projecting confidence in the company's strong legacy, Kern is bullish about growth, particularly in the Asian markets.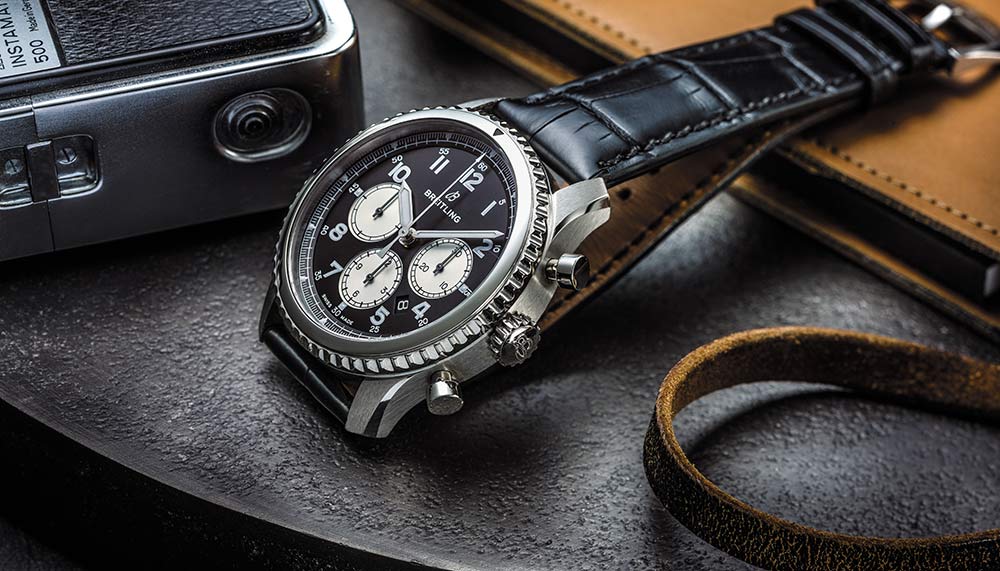 What's the main driver behind your decision to position Breitling as an approachable luxury brand?
The consumer has changed and will change even more. Young people are looking for something else, another storytelling, another approach in boutiques … but nobody has it. We're the only one with an approachable concept in terms of aesthetics, design, advertising, product.
How did you arrive at this direction?
I've been in the industry for many years, seen many brands and made mistakes. I've also regretted stuff I haven't done. Now I can bring to the brand my experience and ideas I couldn't implement before.
How much of what you're doing now represents the true Georges Kern?
Of course there's a lot of your soul in a brand you're heading. If you're lucky, this soul is a big common denominator in the market. I think everything we're doing is commercial and appealing to a broader public, and this is what it should be.
What was the first thing you did as CEO of Breitling?
Launch a classic pilot's watch. We have a strong balance sheet with pilot's watches yet we don't have a classic one in our portfolio. It was obvious we were missing the mass appeal type of product. Next, I changed the advertising campaign which I found was a little tacky. And finally the boutiques.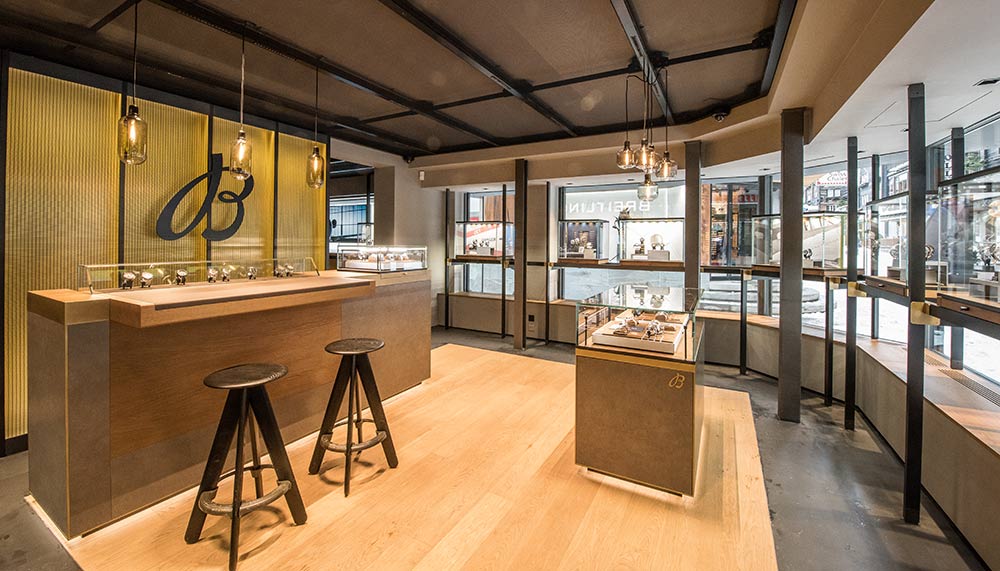 Speaking of boutiques, in this pro-digital economy, would luxury watch boutiques become irrelevant eventually?
We'll launch huge initiatives in digital but what we truly need to be is omni-channel. This means you can buy in all the channels because people have different habits in terms of consuming and learning about the product. Boutiques will house the widest range of products and tell the story. Then you have your wholesale partners. And then you have e-commerce. Today's customers don't care where they buy as long as the experience is seamless.
Are people ready to spend thousands on a watch online?
Oh yes. As long as you can have the experience offline in the boutique, then you buy when you feel it's the right moment. Think about it. What's happening today? Amazon is going offline. You buy Apple stuff online but people love going into an Apple store. To me the biggest interesting move is really Amazon's. I've been in an Amazon bookstore and it is amazing.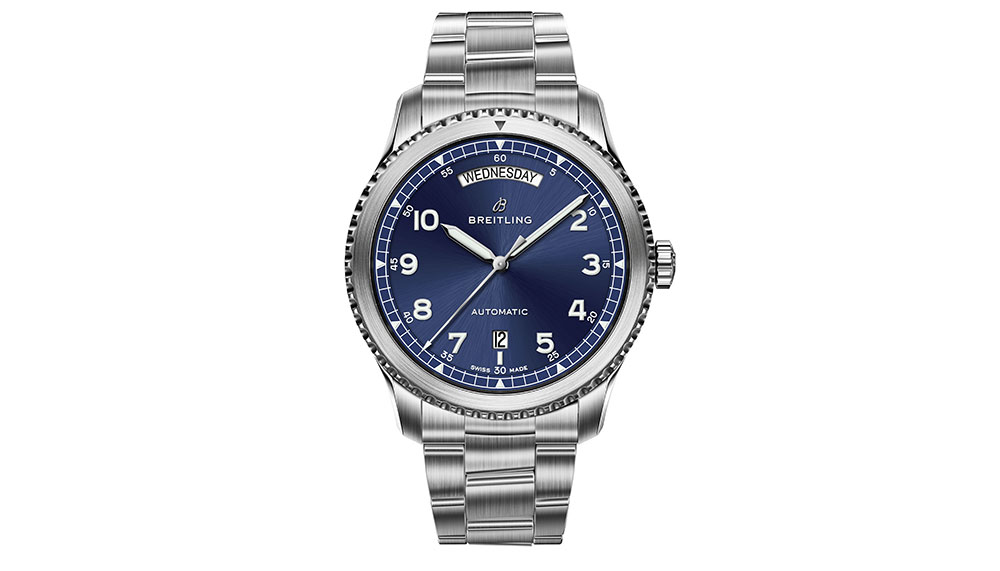 What are you going to make for Breitling collectors?
We're going to have re-editions (that are) very close to the original. I have a list of 20 re-editions I'd like to do. We have such a rich history and we want to connect. The funny thing I discovered is that vintage Breitling collectors are different from the modern owners. When I was appointed, lots of people wrote to me on social media, hundreds of messages: "please make smaller watches", "make classic watches", "stop crowded dials", etc.
Any particular concerns about the new products?
Some guys tell me this (Navitimer 8 Chrono) is not a Navitimer, it doesn't have a slide rule. That's normal. It's like the Porsche 911. There are fans of the 911 and when Porsche says we're going to make a Cayenne, the hard-core guys will say you're killing the brand. But 10 years later the Cayenne is selling much more than the 911. When you change things, you have these reactions. So forget extremes. Forget the five per cent shouting here and the five per cent complaining there. Concentrate on the 90 per cent of the market.
Do you find your work here similar to when you started at IWC?
No because the brands are positioned at totally different fields. Breitling is at a different price point while being rooted in aviation, with no haute horlogerie background. I'm going into the total weight of the brand in any brand I'm dealing with, what the total body is, not just one part or two. It's like cyclists. Cyclists have only leg muscles but as a human being you need to be balanced all over.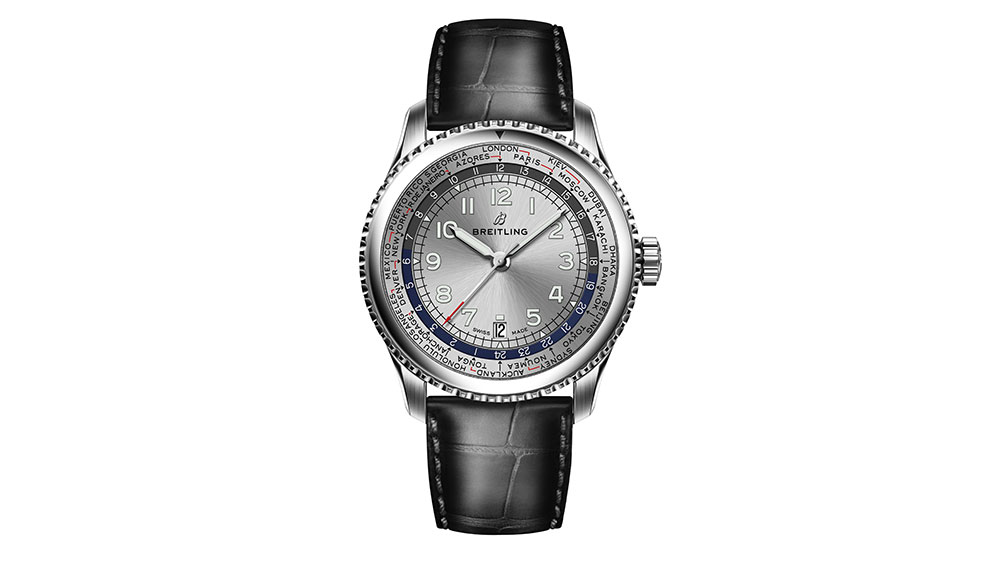 Did you notice that several brands around the industry have launched highly commercial collections?
We are spot on without being unfaithful to ourselves. Many people will go down I agree and probably too much down. Our example, the Sky Racer which I'm stopping. This is where I think we made a mistake. I agree many other brands are going too low at their level. This is image damaging. We have to be careful. That's why I'm also stopping the Chrono Colt in quartz. I want to be competitive in my segment where I have the credibility and acceptance. Every brand has to be in the right segment and acceptance in its own category.
What's your digital strategy for China since this market isn't on the same platform as everyone else? You're practically an influencer but on Instagram the Chinese consumer won't be able to follow you.
Almost 25,000 followers so far! In e-commerce we'll have two platforms, an international one excluding China, and another for China. We'll also have separate social media communication channels and influencer strategies. But you know what, I don't care because China is 50 per cent of the market and the rest of the world is 50 per cent.