Even before the Oscar winner lived there, the estate was home to Hollywood stars
Back in the '80s, Helen Mirren and her husband, director Taylor Hackford, bought their first home together—a 100-year-old Spanish Colonial-style mansion in Los Angeles. Now, after decades of ownership, the couple is ready to part ways with that same storied estate.
Originally built in the early 20th century, Mirren and Hackford's longtime compound sits on six-and-a-half acres near Runyon Canyon Park. The spread spans about 1,021 square metres and comprises a five-bedroom main house and a separate three-bedroom guest house. The grounds also include sprawling gardens, a large swimming pool and a five-car garage. Since its inception in 1911, the house has seen only four owners—all of whom have ties to the silver screen.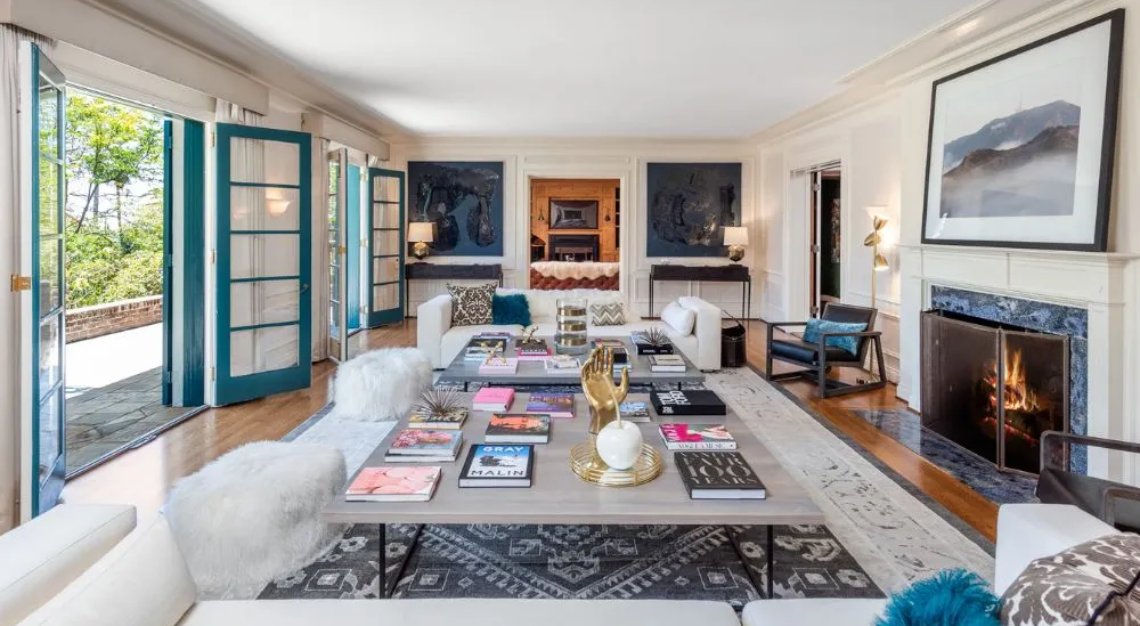 "We always felt very fortunate about the pedigree of this house and the fact that all the people who lived there were all working artists in Hollywood," Hackford told the Wall Street Journal back in July 2021. Among its former residents is Dustin Farnum, a Western film star during the silent era, who is known to be the abode's original owner. It was then sold to writer-producer Mark Hellinger and later belonged to actress and first female executive producer, Gail Patrick.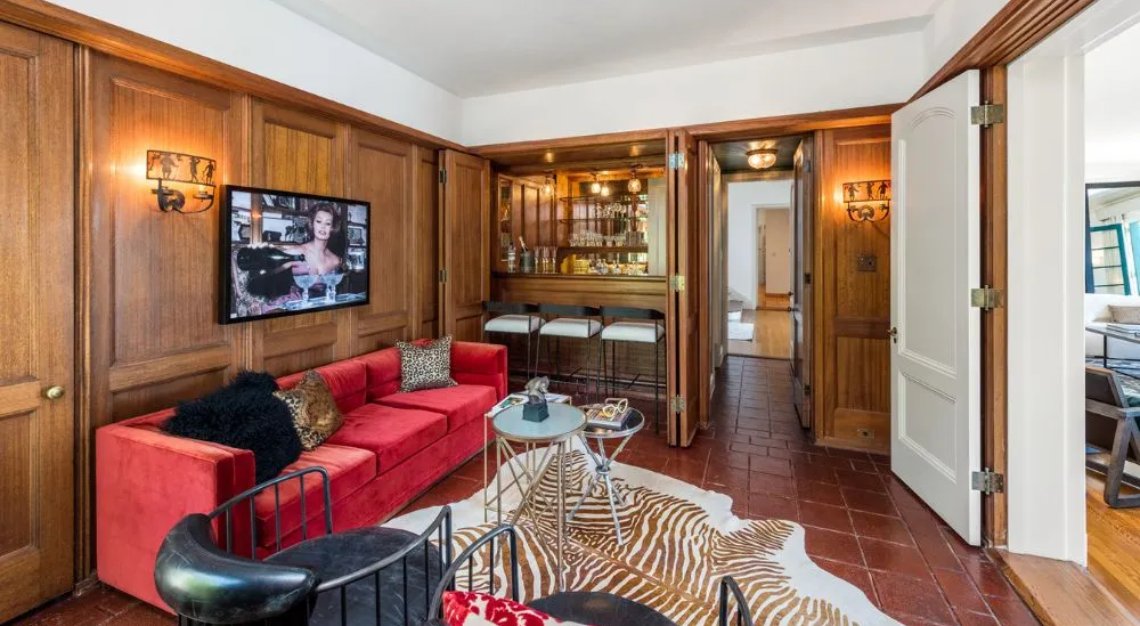 The manse itself is uber-private, set behind two gates and at the end of a long, winding driveway—which is great if the next owner just so happens to be another celeb. And if you're worried about the vacant parkland behind it, rest assured that it won't be developed. Internally, some of the standout features include an expansive wood-panelled library and bar, plus a dining room for up to 10 guests. Elsewhere, the living room has been decked out with a fireplace and opens onto its own alfresco terrace. "This property exudes Old Hollywood and the fact that it has had only four owners since it was built and they're all influential Hollywood figures reinforces that," says listing agent Stephen Apelian of Coldwell Banker Realty.
Any takers? If so, it'll cost you a cool US$16.9 million.
This article was first published on Robb Report USA