A major facelift is making a once-neglected area in south London the talk of the town
The quaintly named Elephant and Castle area in south London dates back centuries, and takes its moniker after a local coaching inn; it is thought to be the 'Elephant' lodging house recommended in Shakespeare's celebrated play, Twelfth Night.
Despite its intriguing name, rich history, strong local community—and, not least, the shout-out from The Bard himself—the area in more recent years has been less than salubrious.
That is about to change as a £1.5 billion regeneration programme called Elephant Park, on 11 hectares of land in the heart of the area, is providing a transformation on a scale rarely seen in central London. Destined to become the capital's most desirable new 'hood, Elephant Park will also raise the benchmark for sustainability and urban design.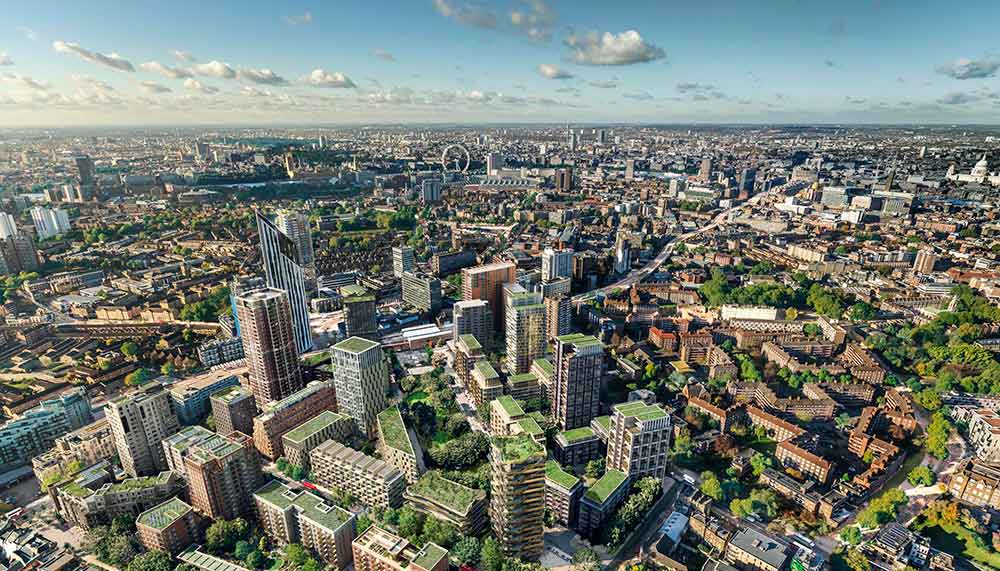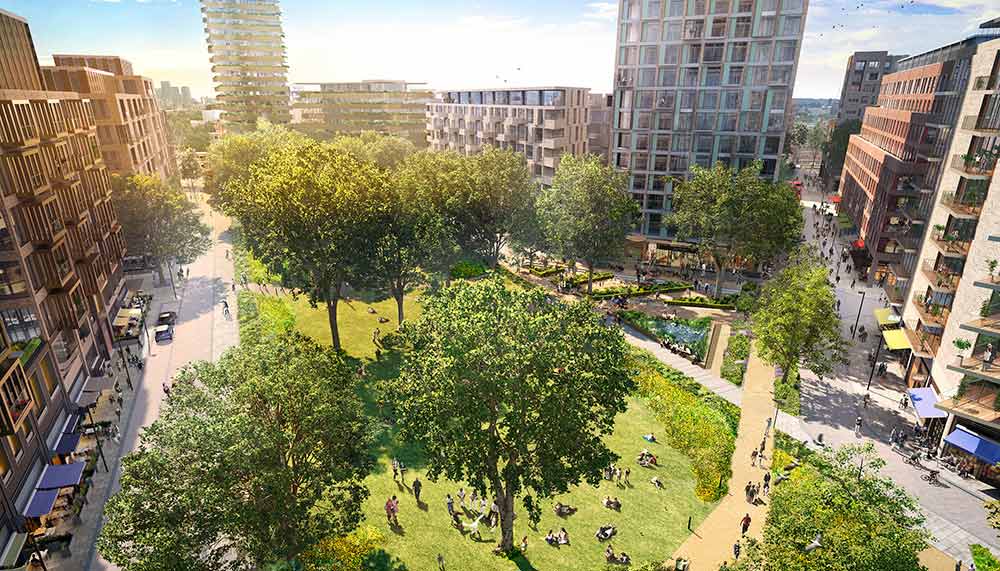 Australian company Lendlease is working with the local authority on the project, slated to be the biggest new park to be built in central London in 70 years. Elephant Park is also one of only 18 projects globally in the C40 Cities Climate Positive Development Programme, an international initiative to bring about future sustainable urban development.
The second residential phase of the scheme, called West Grove, will provide 593 new homes set amid restful courtyards, lively shopping streets and a versatile club space to owner-occupiers and property investors.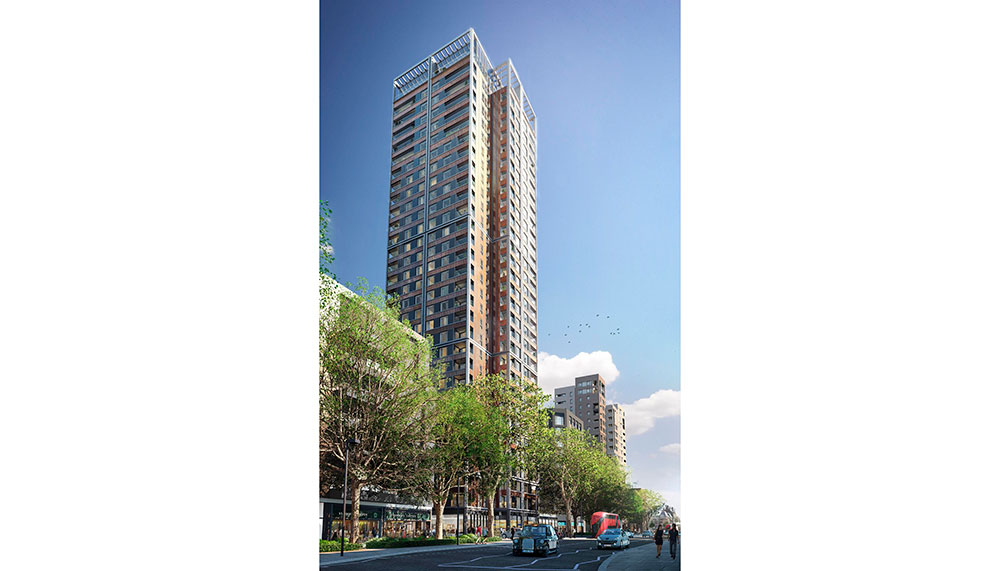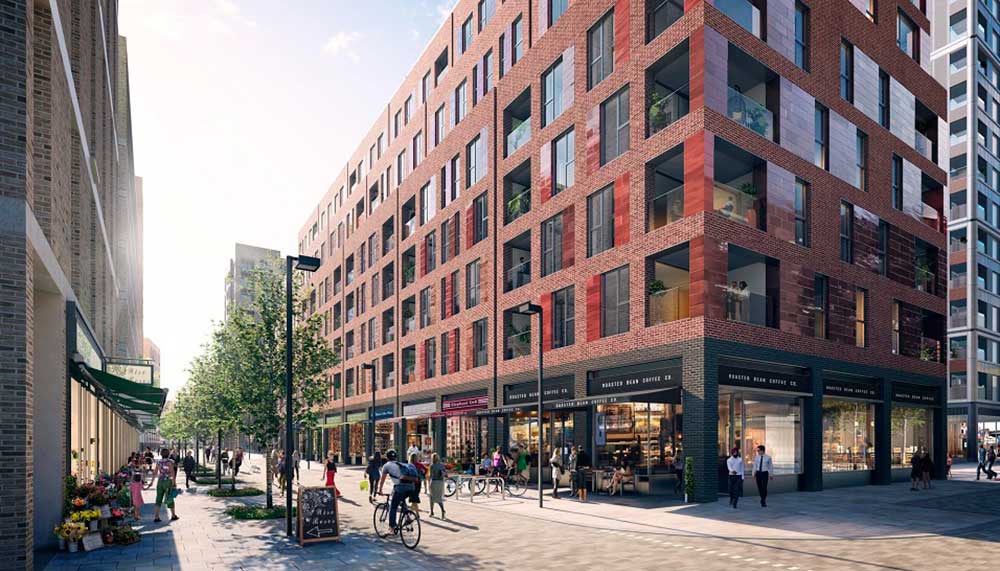 What's impressive about West Grove's design is its diversity. The residential area consists of two distinctive urban spaces, Highwood Gardens, designed by Allford Hall Monaghan Morris (AHMM), and Orchard Gardens by Panter Hudspith. The 31-storey Highwood Tower is inspired by the rhythms created by the mathematical Fibonacci series. "We didn't want the tallest building to make a fashion statement. We wanted it to feel elegant in a hundred years' time," says Paul Monaghan, director of AHMM. The 10-storey mansion-style Highwood Garden Terrace comprises 85 homes.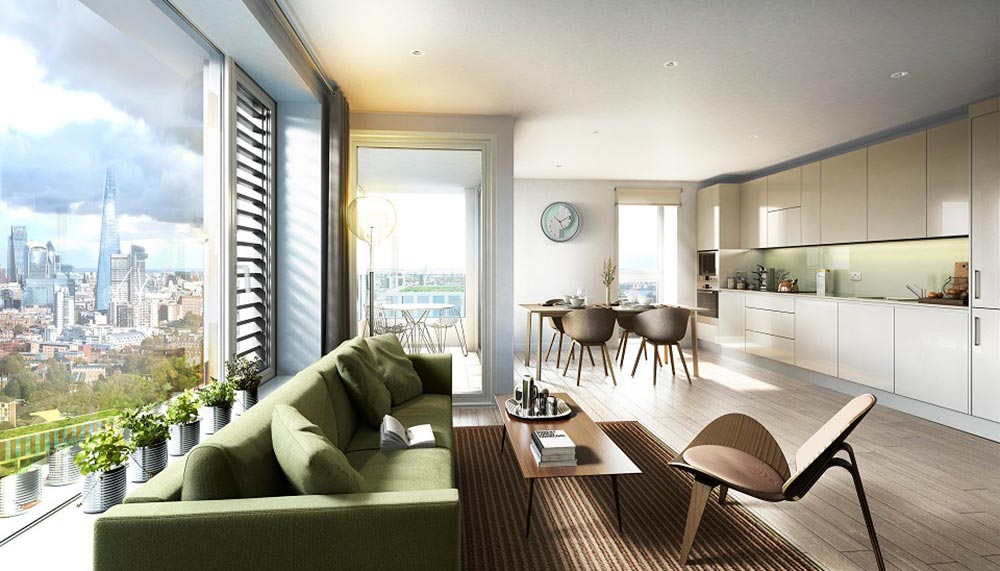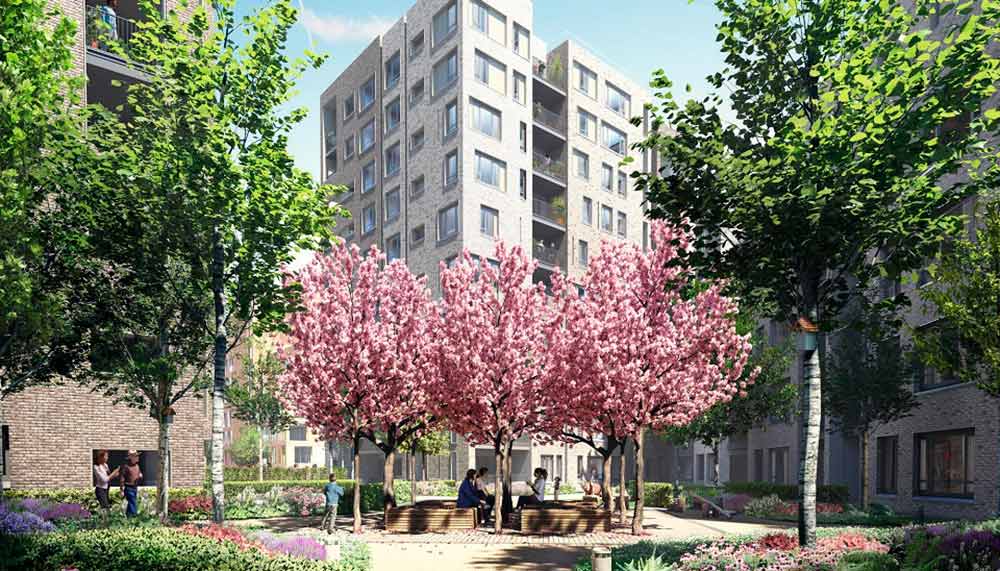 The tallest building in Orchard Gardens is a 19-storey residential tower with six slim 'tubes' of apartments. Orchard Gardens Terrace provides apartments above a cluster of ground-floor shops while the five-storey Orchard View on the corner has some two dozen apartments. Completing the complex, Orchard Point boasts asymmetrical balconies designed to maximise the views. "Orchard Gardens gives the feeling of being in a private garden square, a modern take on a Georgian archetype," says Simon Hudspith, a partner in Panter Hudspith.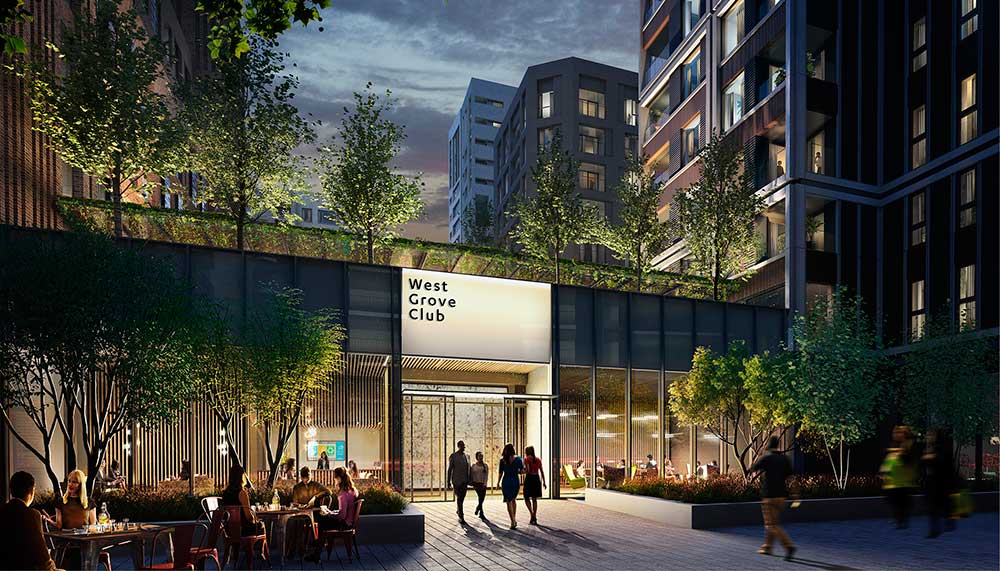 Bringing together the new community is the West Grove Club that includes a hotel-like lobby where people can meet and enjoy other leisure facilities such as a gym.
London is one of the world's most exciting cities for foodies, and Elephant Park lives up to that reputation with a host of dining options from British, French, Italian and Spanish to Mexican, South American, Cantonese, Vietnamese, Malaysian and Thai.
The neighbourhood's shops and other service providers, too, are being chosen carefully to cater to an eclectic community. "We are working hard to find the right shops, creators and businesses to complement the diverse existing businesses in the Elephant – whether they are from the immediate locality or the wider environs," says Guy Thomas, head of leasing, retail, Lendlease.