Allium Healthcare, a luxury nursing home that's hardly a last resort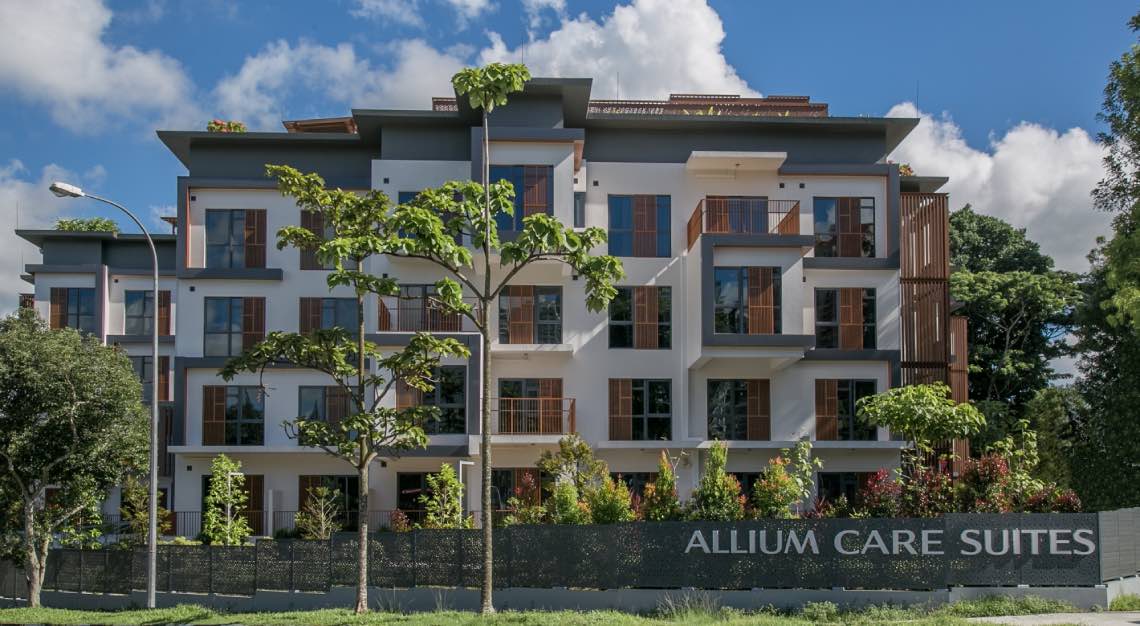 The private rooftop terrace has sweeping views of the surrounding greenery, a panorama one might expect of a luxury resort. Within the building, there's 5,600 sqm of real estate, a fully equipped gym, a hydrotherapy pool, beauty salon, suites and competent, compassionate staff waiting on your hand and foot.
Except it isn't a luxury resort. The facility, founded in late 2020 as Allium Healthcare, is a luxury nursing home and retirement community that remains devoted to the old rich. Offering a spectrum of care, from independent to assisted living, it helps seniors age in a safe (and happy) space, but with round-the-clock assistance and amenities common in a spa retreat.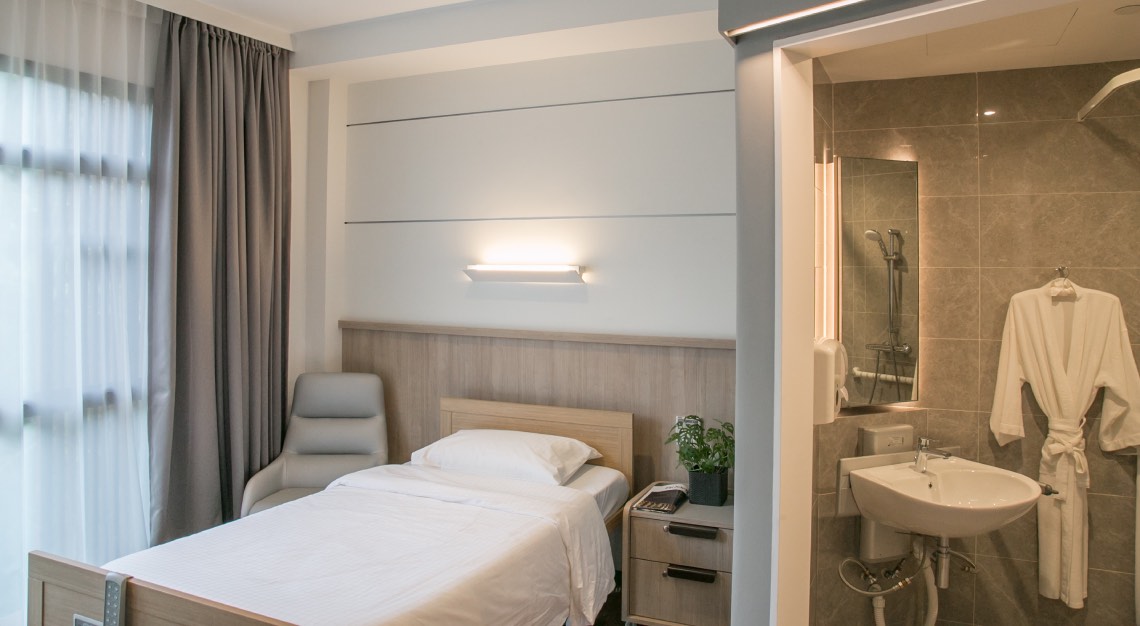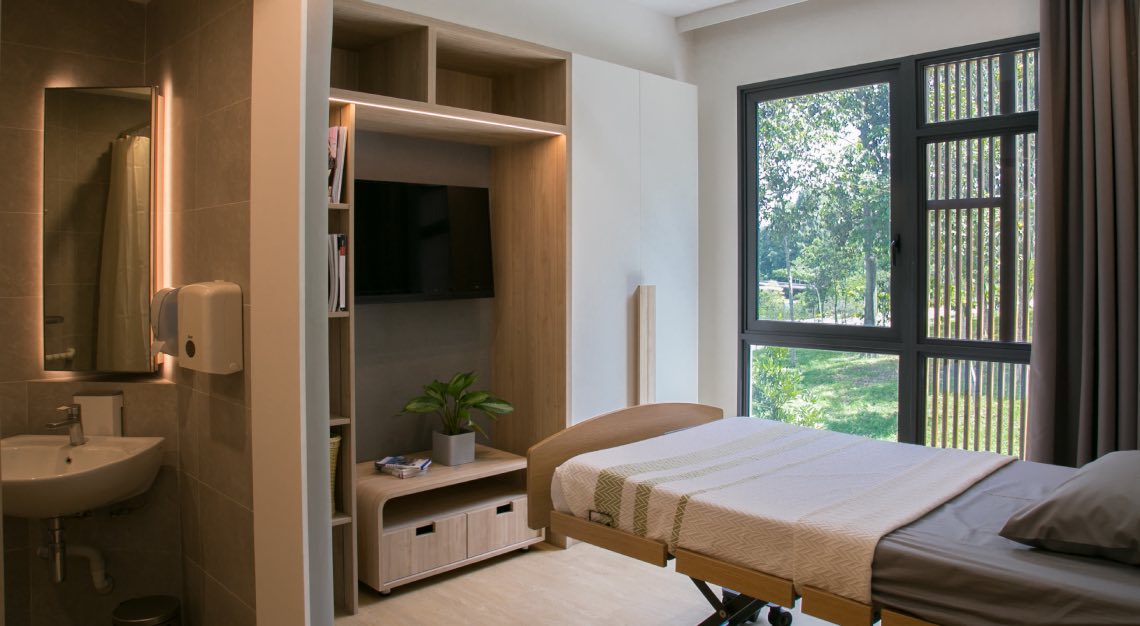 To date, it is Singapore's first and only, and residents enjoy a better quality of life, compared to those in traditional nursing homes, where life is designed to be safe but empty of anything they care about. At Allium, the elderly enjoy everything, including privacy, dignity, autonomy and even the joy of eating. Their families are happier, and so are the staff, an important factor in an industry with a high turnover and reputation for abuse.
It is also important for Singapore, a country that's increasingly ageing and still hasn't come to terms with it. According to a Statista report, 2017 saw the country with the lowest fertility rate in the world, and by 2035, it is estimated that 32 per cent of Singaporeans will be aged 65 and above. Clearly, more eldercare facilities are needed, and if there is any standard to live by, it is a place like Allium Healthcare, even if it isn't luxury. What you want is to provide a kind of life that our elders deserve and the peace of mind that the families would require. Bernie Poh, its CEO, tells us more.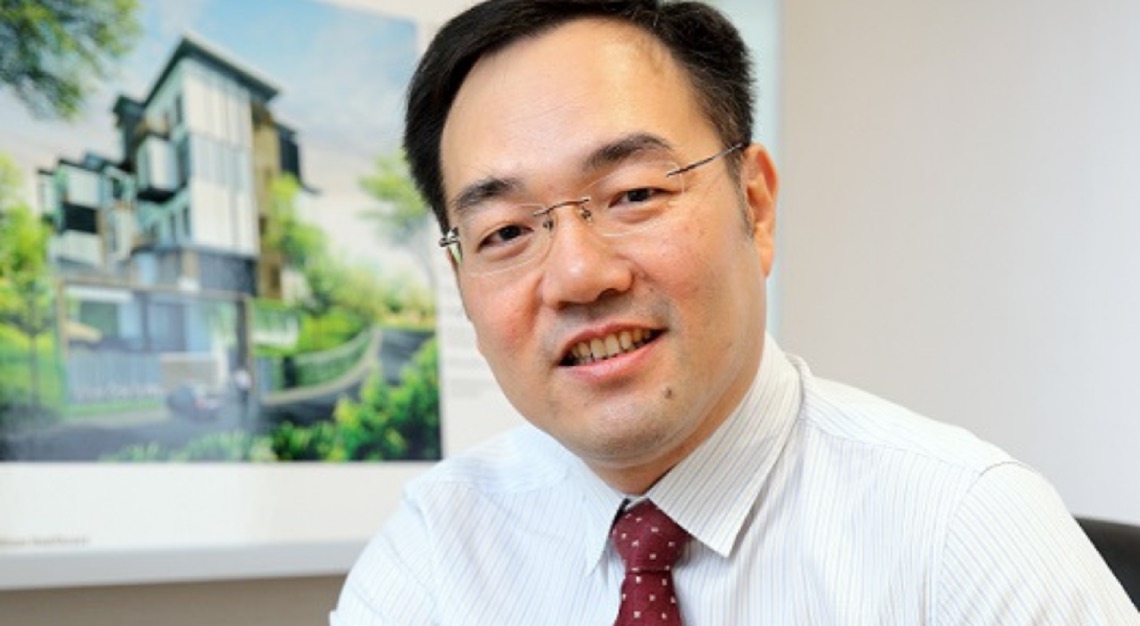 This interview has been condensed and edited for clarity.
What is the Allium Healthcare lifestyle?
It's the experience that matters to us, and we see every individual with a unique identity and unique interest. So in a way, there's a lot of co-creation based on input from residents and their family members, even before they step into the home. We cater to the different interests and hobbies, however unique they are, and even former occupations. For example, we have retired doctors and judges who love the arts, such as calligraphy, and we will cater to that.
How far have you gone to make a resident happy?
We have a resident whose family ran a whisky distillery in Scotland. He grew up drinking whisky, having had his first dram at eight, and any other nursing home wouldn't allow him to consume alcohol, especially when he's on medication. So we worked out a schedule with him and that has made him so happy. It's like seeing him reborn since he left this community hospital so frail. He's getting stronger by the day. But of course, we need to strike a balance between dignified care and him knowing the risk of getting what he wants. We ensure that no harm is being done and we work with a dietician to ensure he eats well.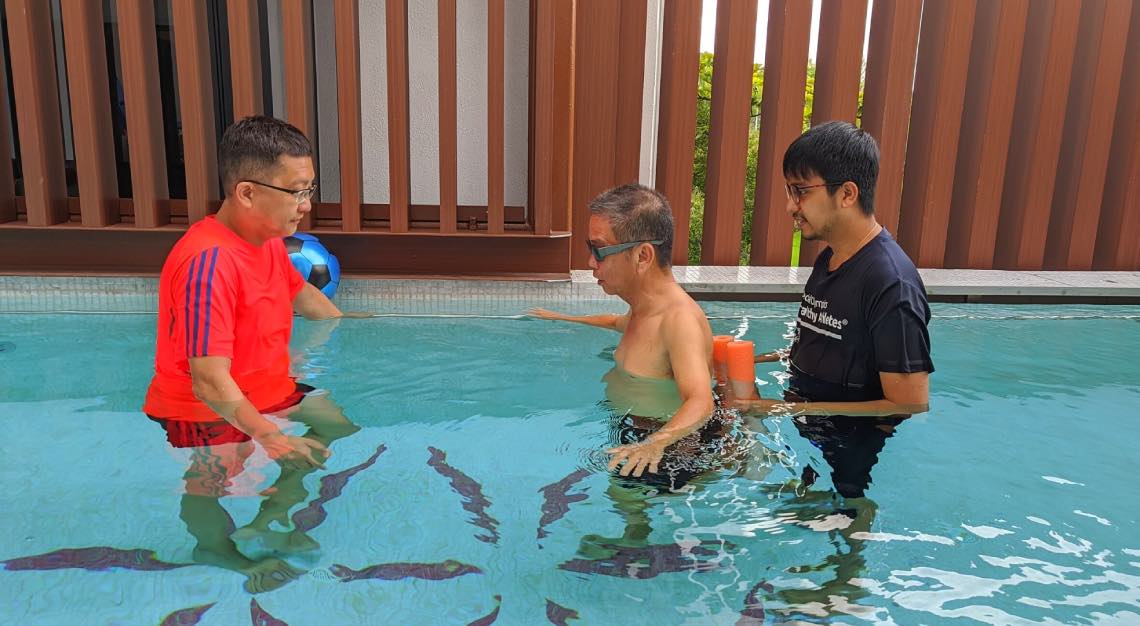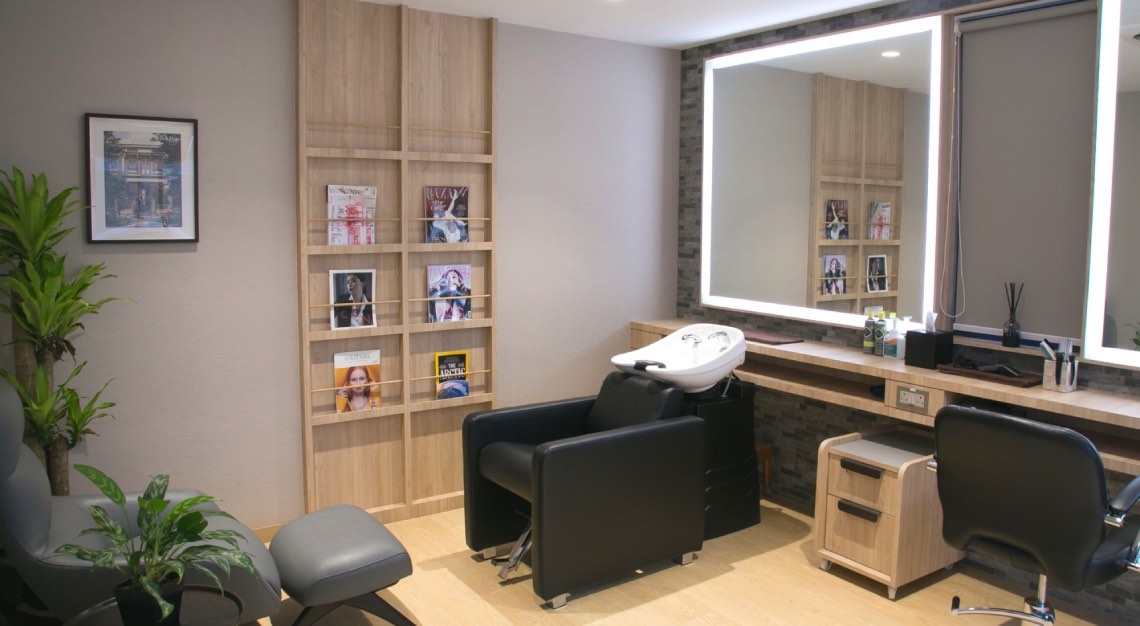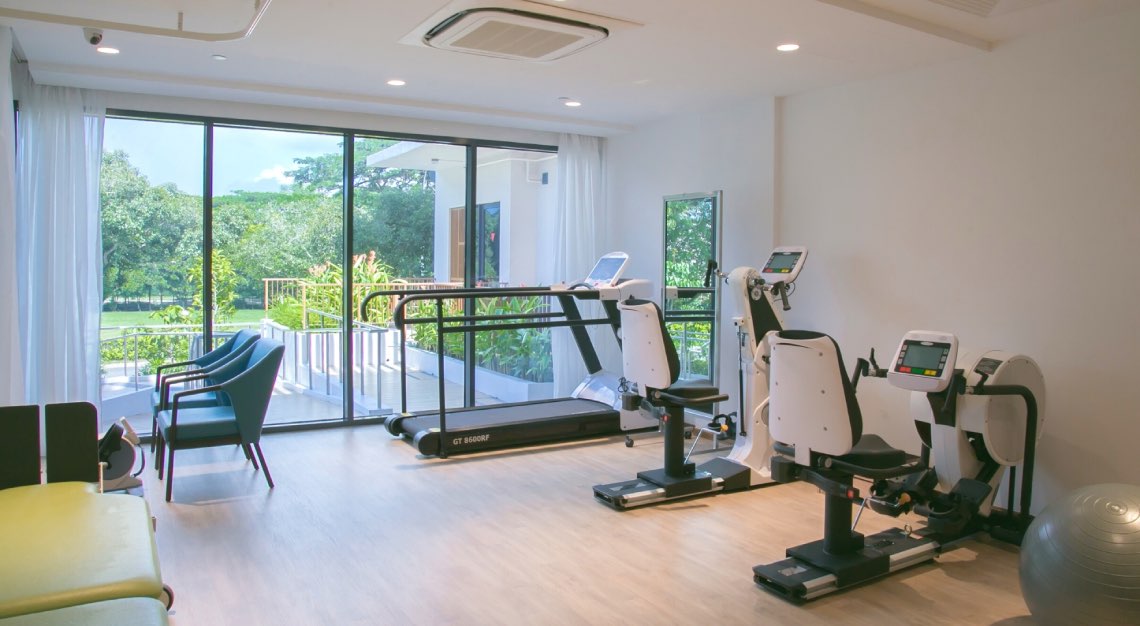 How do you instil community spirit here?
The way we are designed is like a household. It's essentially a big home. Every floor, we have three big homes, and within each home, there's a small community of 10 with a dedicated team of staff. Through Allium Healthcare, everyone gets to mingle (the pandemic has this minimised, of course), such as through mahjong competitions. It's very popular here, and the best player is in her 90s. She's even taught three of our staff who knew nothing about the game before.
How do you make living here fun?
We encourage our staff to not just focus on the task, but the relationship. The fact that they are dedicated to a group of residents, allows them more time to know them well and build relationships. In fact, we're working with a hospitality partner who trains our care concierge in basic hospitality skills, housekeeping and more. More importantly, we give them a sense of identity.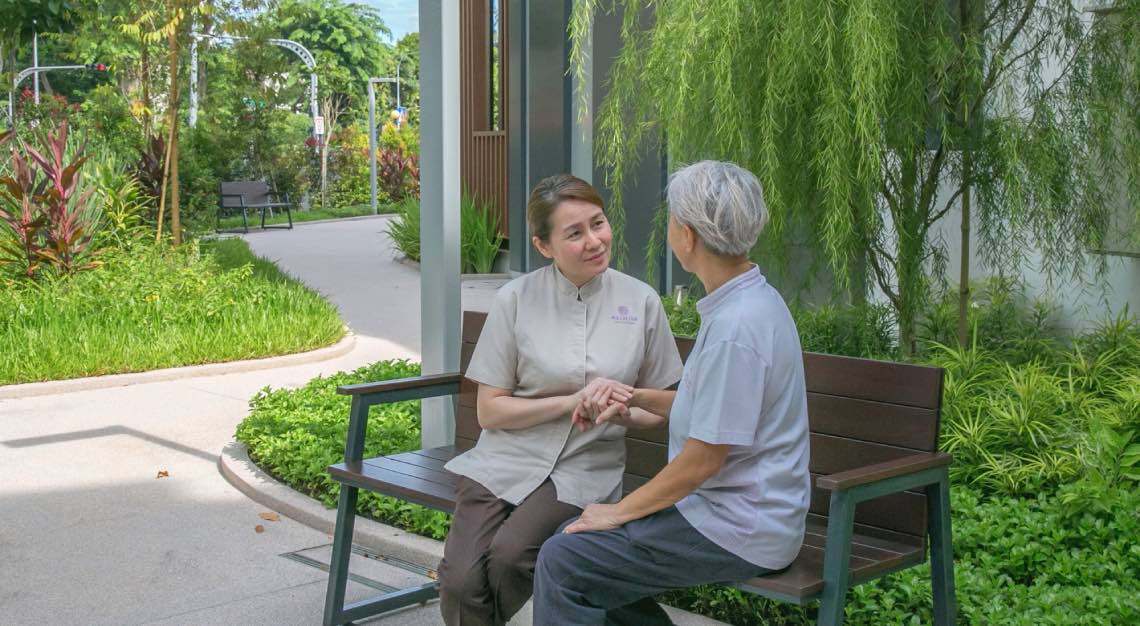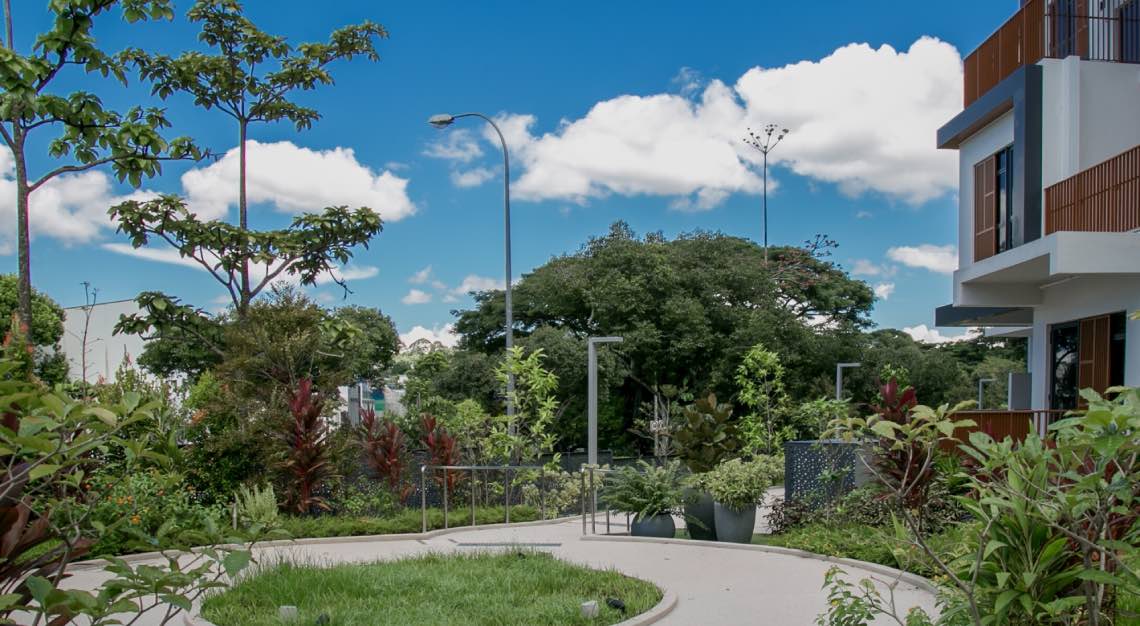 How do you reconcile the concept of traditional filial obligations with retirement in a luxury nursing home?
You have to demonstrate your professionalism, that you're here to provide the best care option. A lot of times, the question that I get by family members is, "when's the right time to check in old folks into a home like this?" There are two rules of thumb. One, safety at home. You may have domestic helpers or caregivers, but it can get stressful for them. Two, the quality of life. You're busy at work and you end up not spending enough time at home with the folks. There's not enough human interaction, unlike here, where they may spend time with other residents. The quality of interaction is there.
Lastly, what is the Allium Healthcare philosophy?
We respect individuals and we recognise the need for privacy and dignity of care. Some of our government-funded residents are previously from other nursing homes, and when they came here, what their families were most impressed with was the amount of information and engagement they were getting. For instance, ensuring comfort and a peace of mind for the family when a resident passes on. We make it easy for loved ones by handling the entire process, and we have more do's than don'ts. It's how much effort you put into recognising a resident as an individual. At the end of the day, we are more concerned with the outcome of our care delivery – what's the impact in terms of well-being?