Presenting this month's hottest properties for another place to call home
There are beautiful homes, and there are spectacular ones. The perfect abode, in our definition, is one that laps up magnificent city skyline or ocean views, with a capacious outdoor terrace and a slew of posh amenities for residents to enjoy. Here, we've compiled a list of residences from around the world that seem to have it all – all you have to do is pick and choose.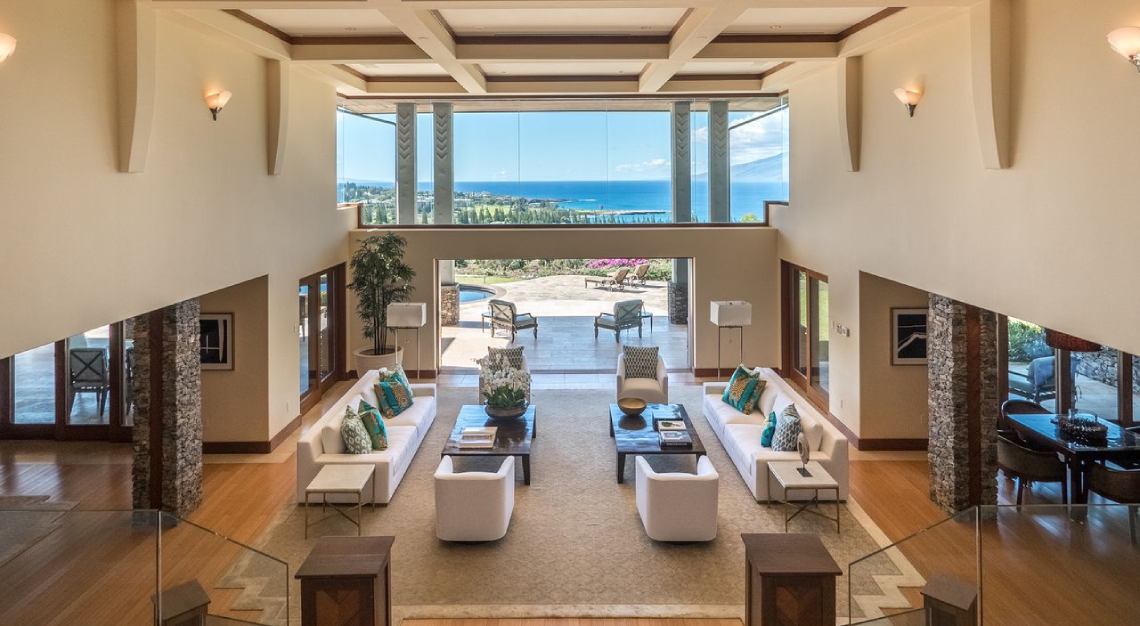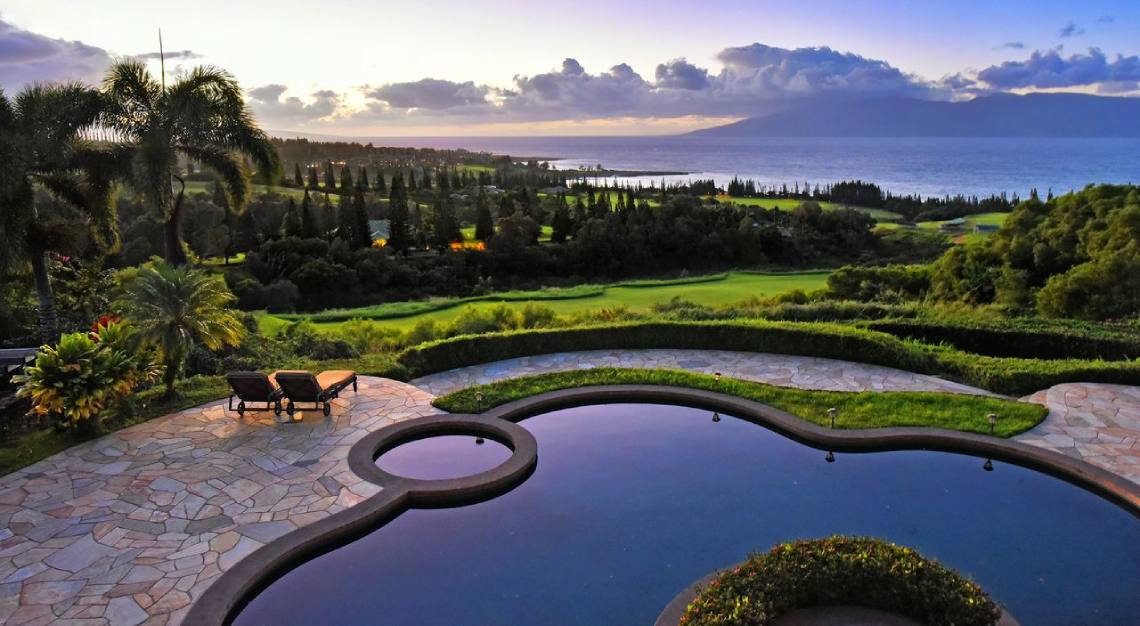 218 Plantation Club Drive, Maui, Hawaii
Having undergone an extensive multimillion-dollar revamp in 2008, this 675-sqm private mansion in Maui, Hawaii, encapsulates outdoor living at its finest, with sweeping views of the ocean. Featuring modern furnishings and smart-home fixtures, the mansion boasts five bedrooms, five full bathrooms and a partial bathroom. There's also an outdoor pool and hot tub, multiple lanais and a glass-fronted, 400-bottle wine cellar.
The deal-clincher: Avid golfers will be thrilled to know that the mansion is adjacent to the famed Plantation Golf Course at the Kapalua Resort.
Price: US$8.25 million (S$11,261,373)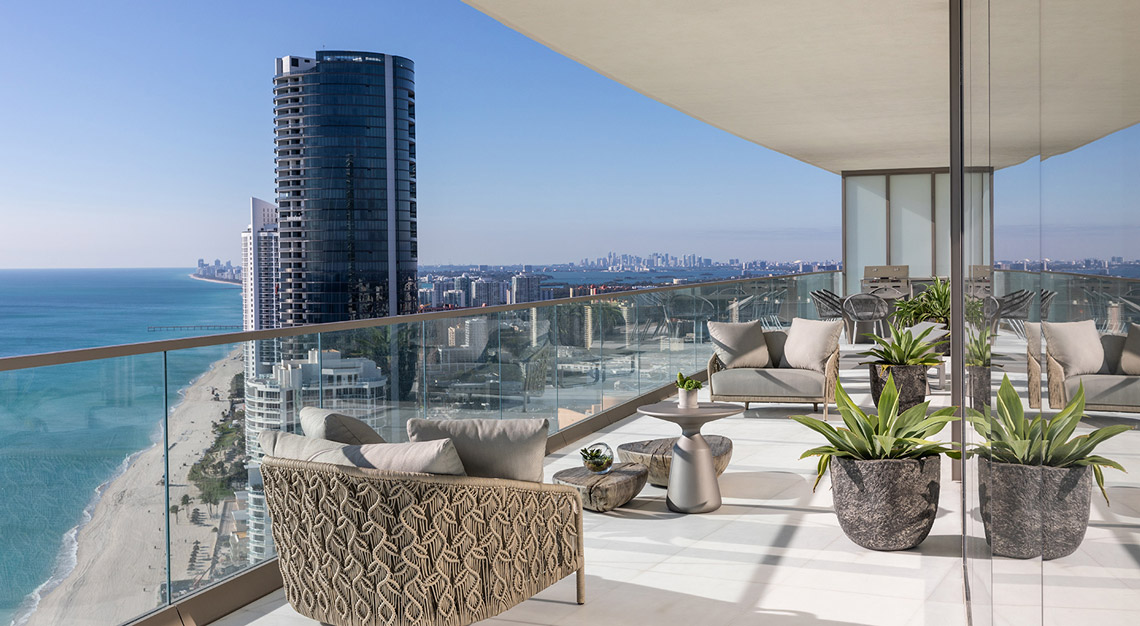 Residence #3800 at Residences by Armani/Casa, Florida, US
The coast of Sunny Isles Beach in Florida just got a little more Italian with the launch of Residences by Armani/Casa, the first US residential real estate project by Armani/Casa Design Studio. The 60-storey building features private high-speed elevator access to most residences, in addition to an Armani Private Lounge, a fine-dining restaurant, an ocean-facing fitness centre, and exclusive beach amenities on a 91.4-metre stretch of private shore. But all eyes will be on Residence #3800 – a new, grandiose four-bedroom apartment designed in partnership with celebrated interior designer Marisol Pinto. The unit is home to four-and-a-half bathrooms and a private lounge, and is festooned with top-of-the-line furnishings by Brazilian home décor brand, Artefacto.
The deal-clincher: Its spectacular ocean-front location, of course.
Price: US$6,960,000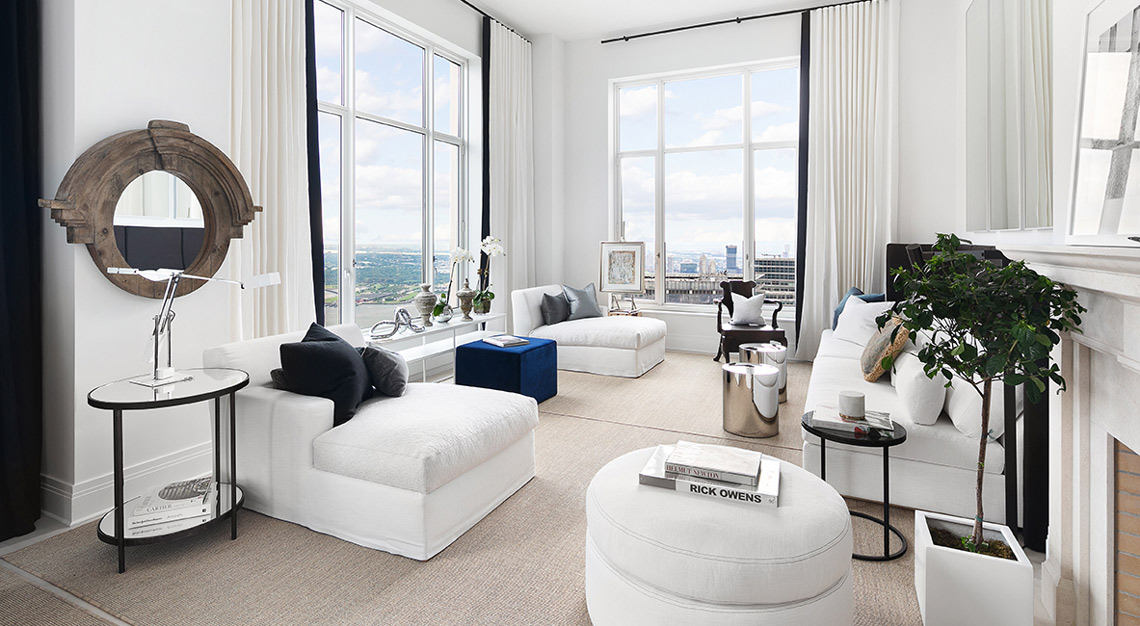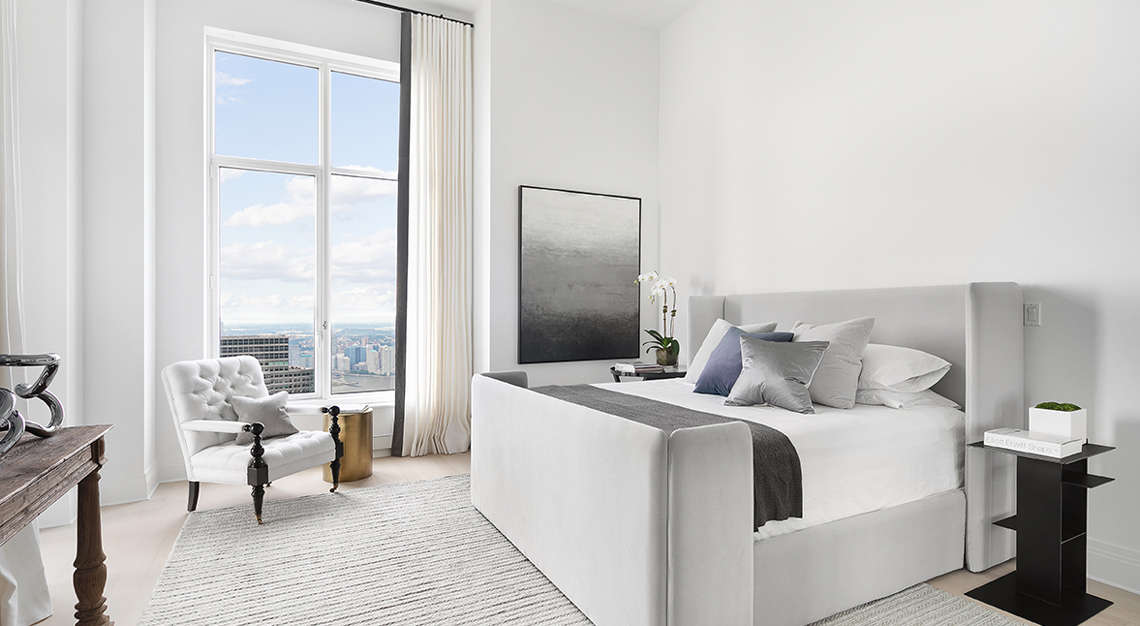 30 Park Place, Manhattan, US
Perched on the 76th floor, this 295-sqm penthouse is managed by Four Seasons Private Residences, and offers sweeping views of the Manhattan skyline and Hudson River. It has three bedrooms and four-and-a-half bathrooms, along with a sizeable living room that comes with a charming French-limestone fireplace. The residence boasts features such as an eat-in kitchen with Bilotta rift-cut oak cabinetry and two striking loggias. Developed by Silverstein Properties, Inc and designed by Robert AM Stern Architects, the property also offers a host of wellness and dining amenities.
The deal-clincher: Storage space will be the least of your concerns as the residential building comes with a private storage unit.
Price: US$13,850,000 (S$19,665,823)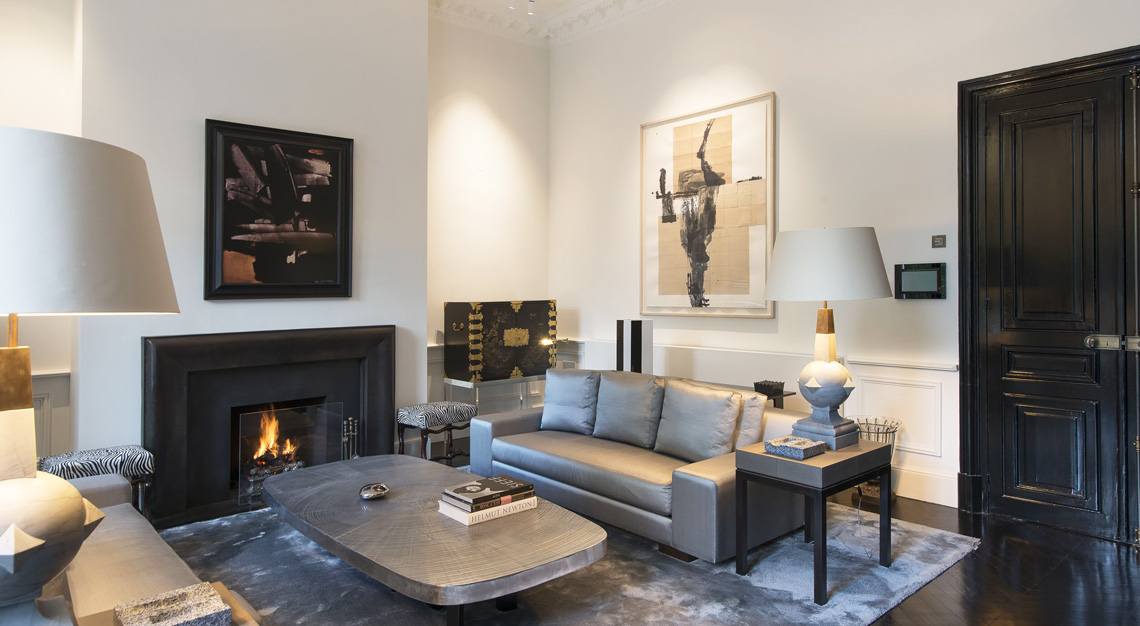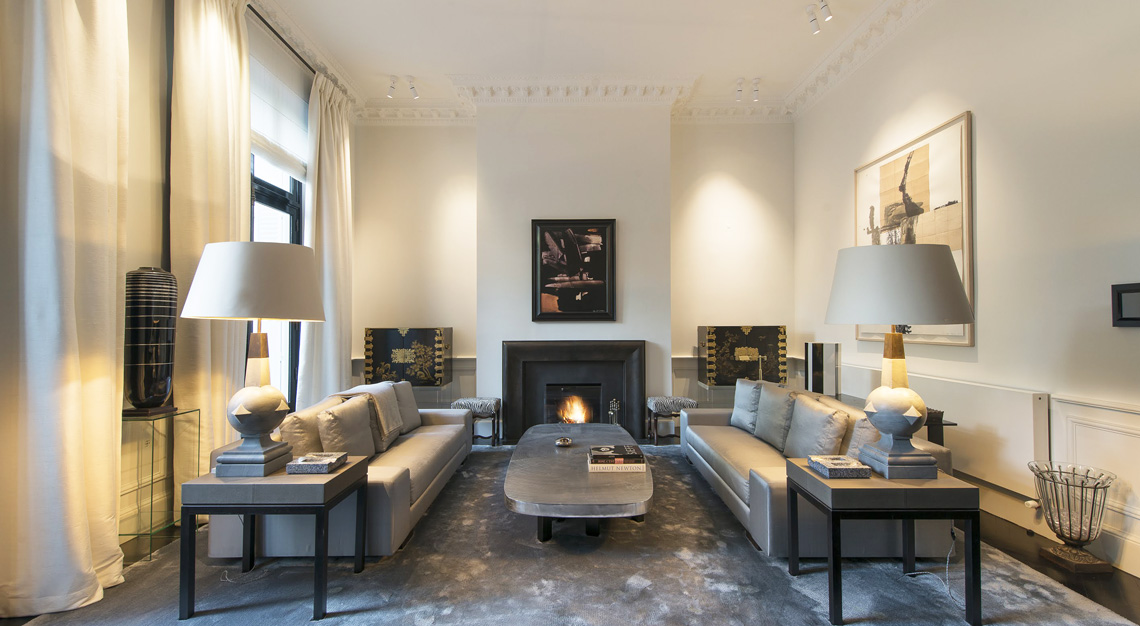 Villa Montmorency, Paris, France
Villa Montmorency is a 462-sqm mansion situated in the 16th district and is home to three storeys of contemporary, luxury fittings. A large living room, dining room and an eat-in kitchen are on the ground floor, while two bedrooms, dressing rooms and two bathrooms occupy the second floor. On the third level, one will find another bedroom and bathroom, while the fitness room, wine cellar and garage are in the basement.
The deal-clincher: Nature lovers will enjoy the residence's landscaped garden that sprawls across 120-sqm.
Price: €16 million (S$25.36 million)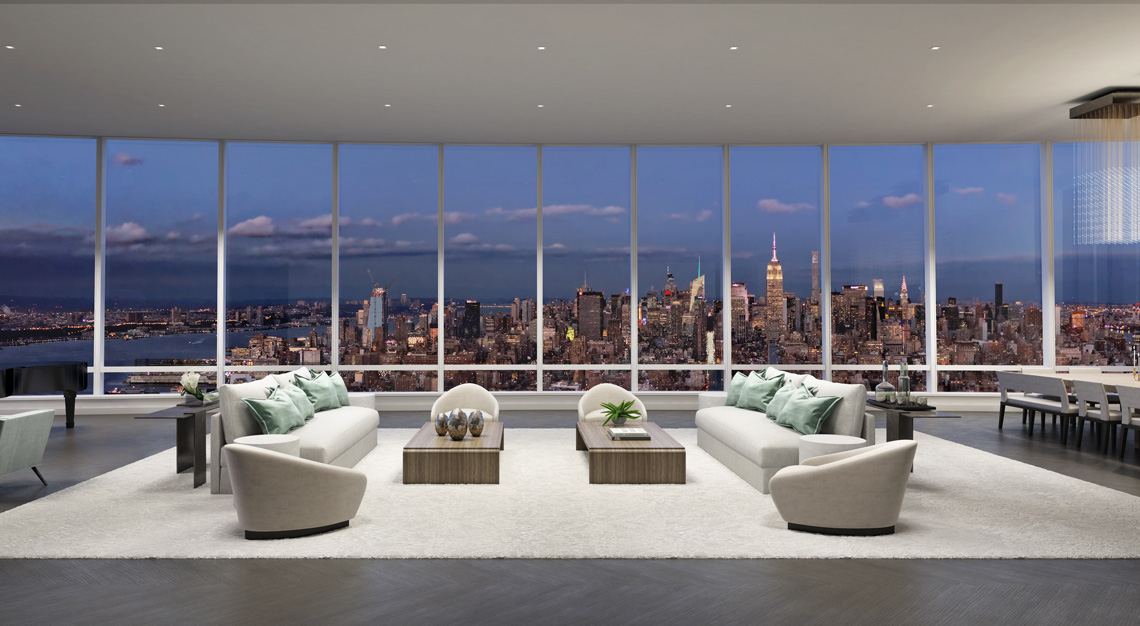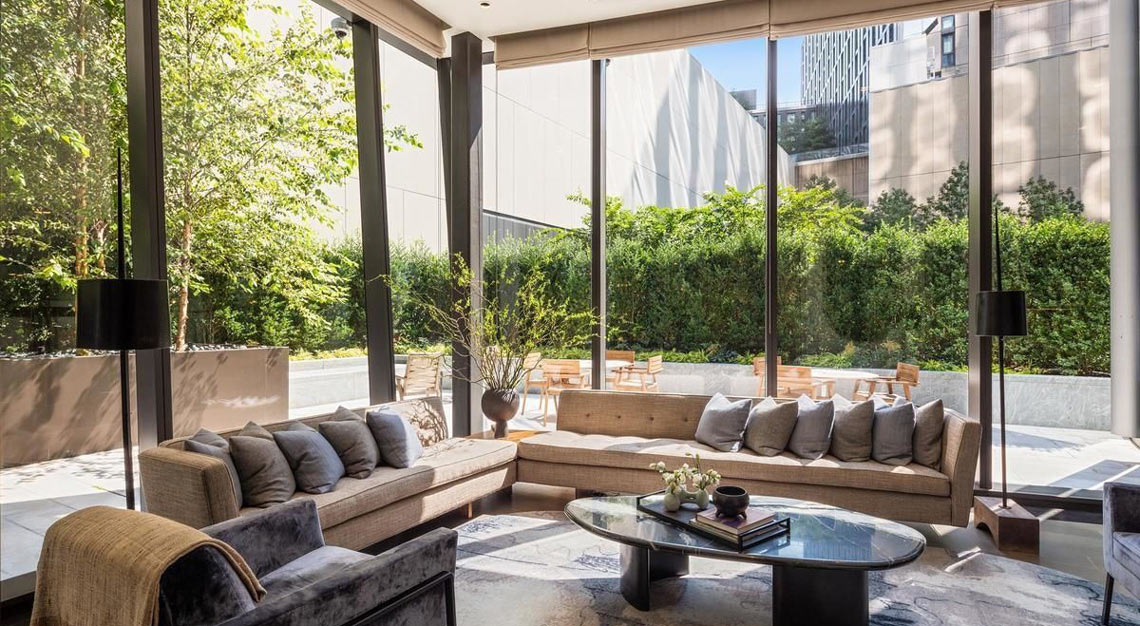 111 Murray Street, New York, US
The 696-sqm Penthouse Two sits atop 
the 111 Murray Street tower in New York's trendy Tribeca neighbourhood. A private elevator brings you straight to the formal entry gallery, which leads to the library
 and the expansive living room beyond. The latter spans 139-sqm and is surrounded by floor-to-ceiling windows and a wraparound balcony that offer breathtaking views of 
the skyline and New York Harbor. The penthouse, which has five bedrooms, is the result of the collaborative work of Fisher Brothers, Witkoff and New Valley.
The deal-clincher: The master bath in this residence boasts a freestanding soaking tub that laps up spectacular views of the city skyline – you'd never want to leave the bathroom.
Price: US$40 million (S$56.8 million)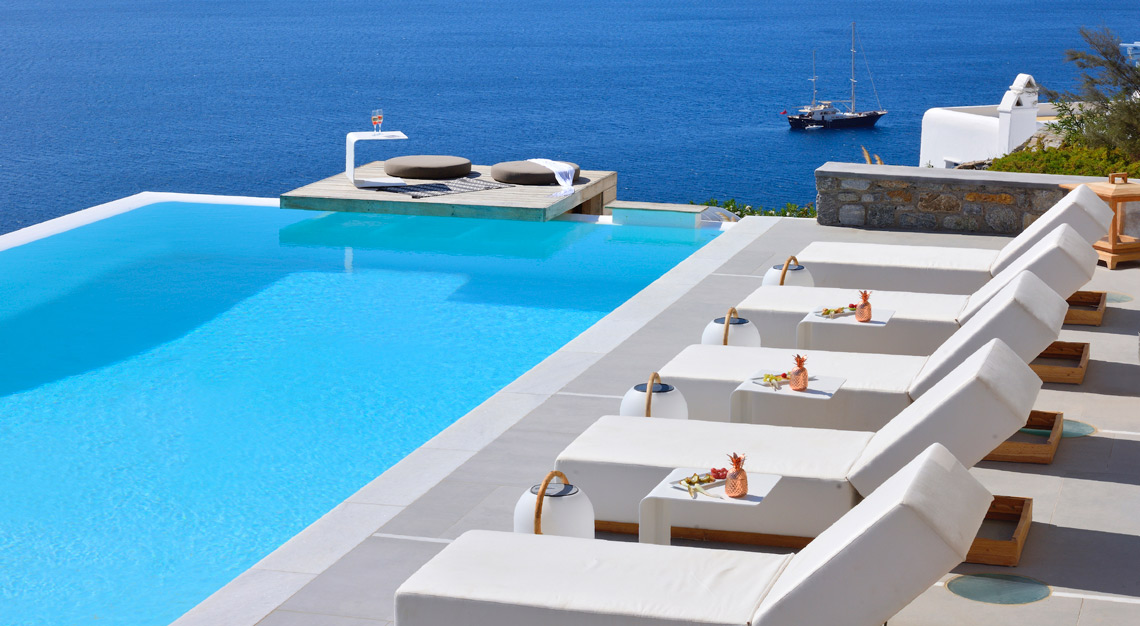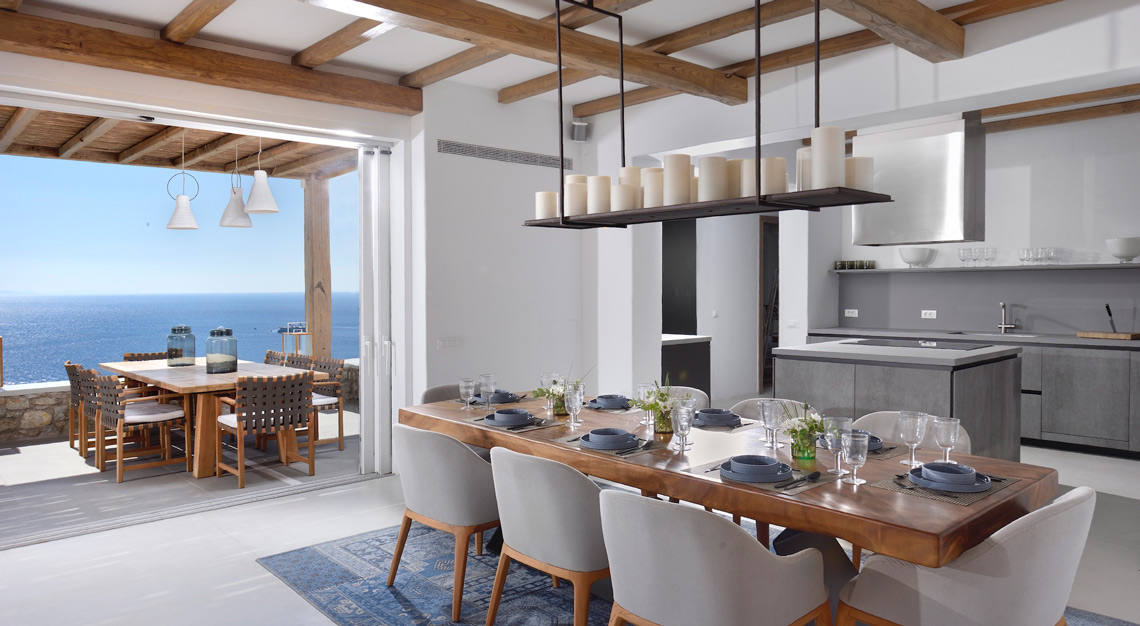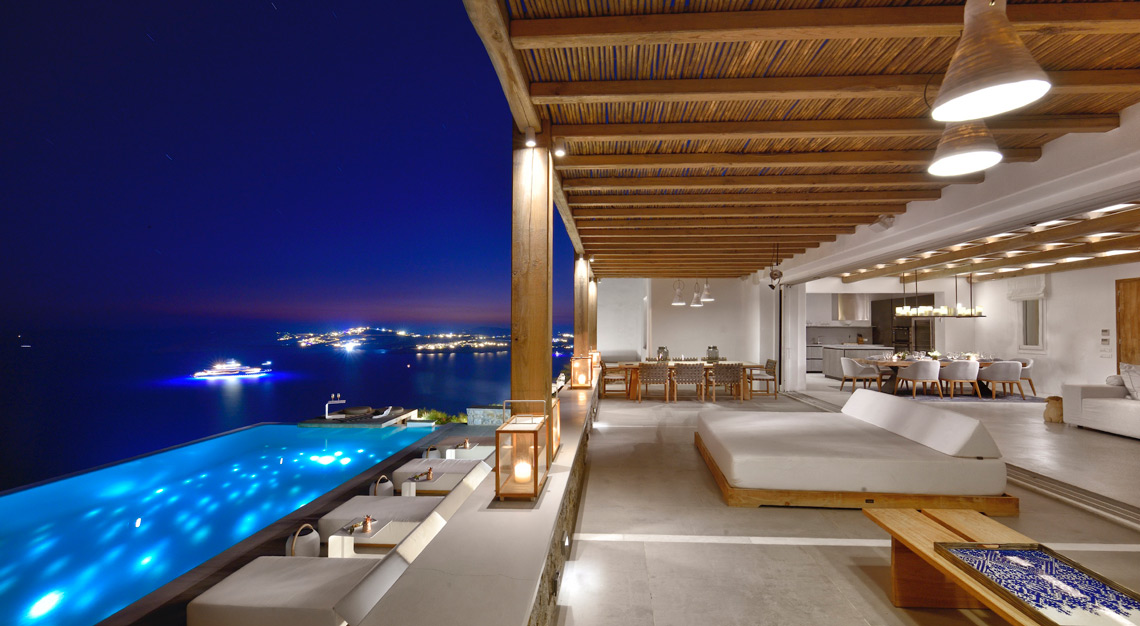 Nefeli, Mykonos, Greece
Nefeli is a six-bedroom, six-bathroom residence that sits on a spectacular clifftop in the area of Agios Lazaros overlooking the Aegean Sea. The 400-sqm property is home to a fully furnished chef's kitchen, state-of-the-art gym and a spacious outdoor area that comes with a lavish rooftop jacuzzi and custom-made sun beds. The home's security system is top-notch too, with outdoor cameras and a high-tech alarm system in place.
The deal-clincher: The residence has its own private helipad, perfect for jet-setters.
Price: €5.95 million (S$9.43 million)
Greece Sotheby's International Realty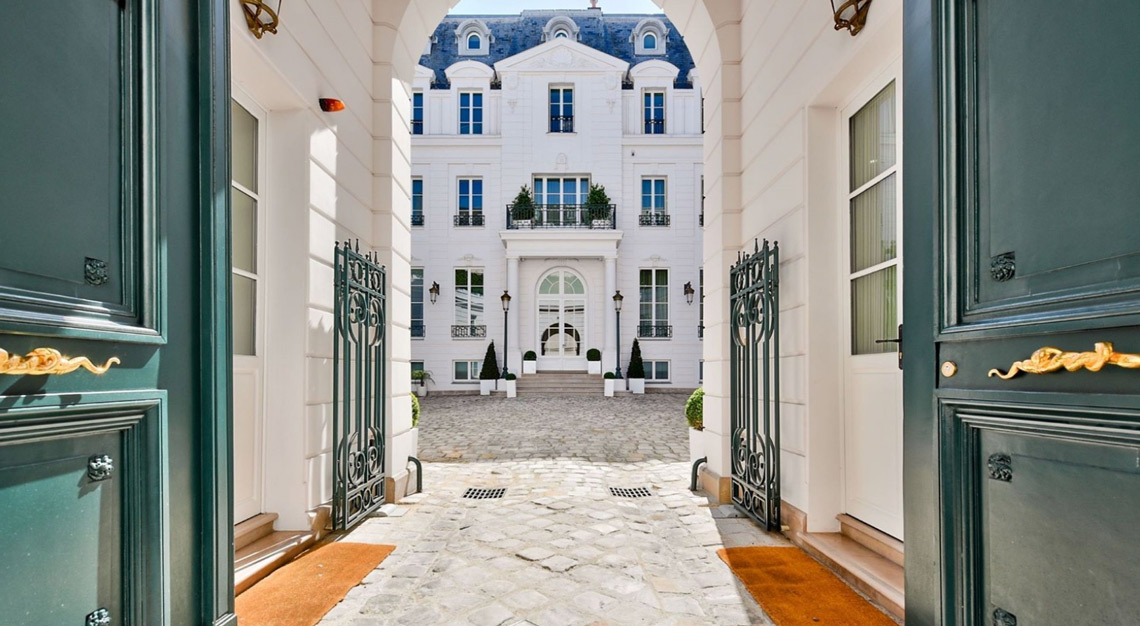 Boulevard St Germain, Paris, France
Located in the heart of the 7th arrondissement of Paris is a 1,369-sqm 19th-century private mansion. Completely revitalised, the mansion boasts colossal living spaces, a manicured garden, terraces and a courtyard. Each level of this three-floor mansion comes with different amenities, notably the garden level which houses a lounge, cinema room, gym room, sauna, steam room and more.
The deal-clincher: This one's for you if you've got a nice collection of cars to flaunt. The mansion has two basements offering five parking spaces.
Price: US$54,375,625 (S$77,208,766)