Presenting this month's hottest properties for another place to call home
There are beautiful homes, and there are inimitably spectacular ones. The perfect abode, in our definition, is one that laps up magnificent city skyline or ocean views, with a capacious outdoor terrace and a slew of posh amenities for residents to enjoy. Here, we've compiled a list of residences from around the world that seem to have it all – all you have to do is pick and choose.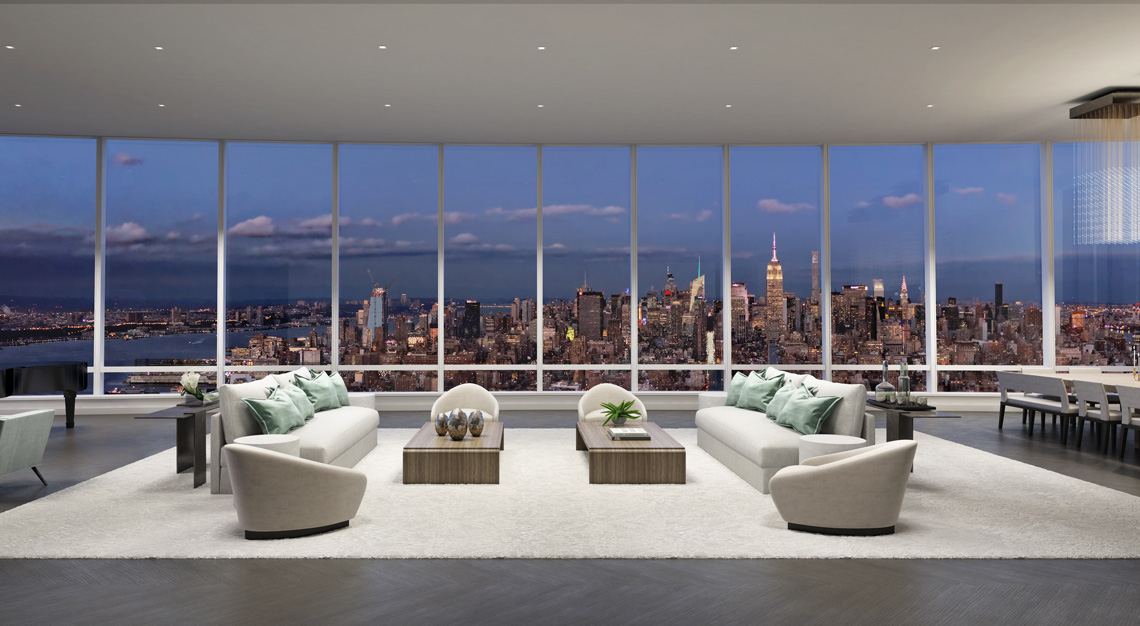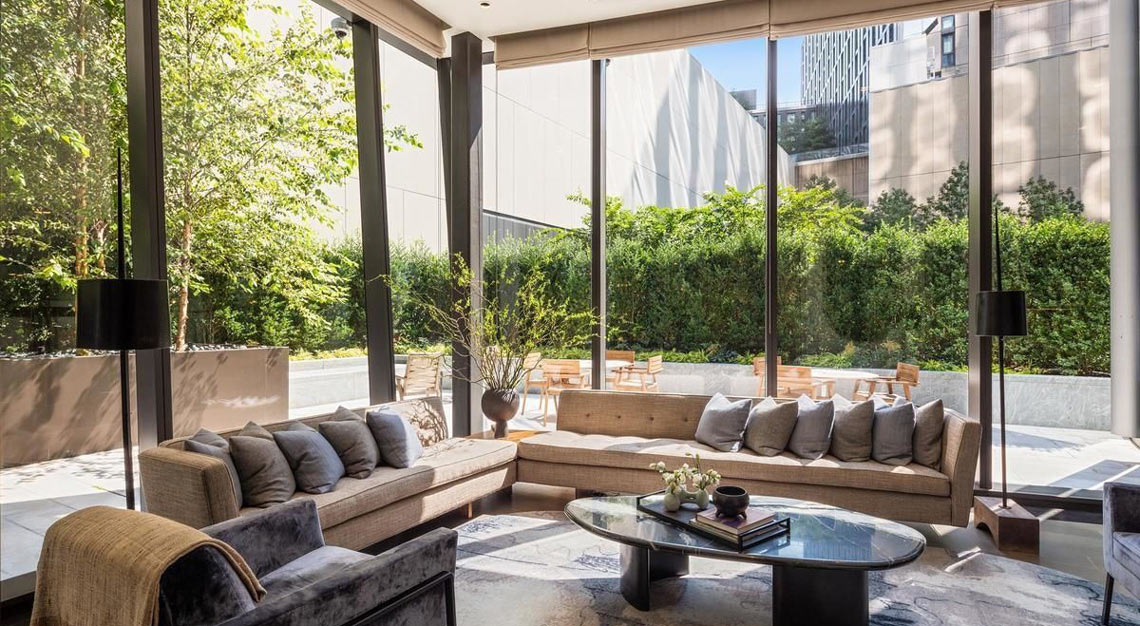 111 Murray Street, New York, US
The 696-sqm Penthouse Two sits atop 
the 111 Murray Street tower in New York's trendy Tribeca neighbourhood. A private elevator brings you straight to the formal entry gallery, which leads to the library
 and the expansive living room beyond. The latter spans 139-sqm and is surrounded by floor-to-ceiling windows and a wraparound balcony that offer breathtaking views of 
the skyline and New York Harbour. The penthouse, which has five bedrooms, is the result of the collaborative work of Fisher Brothers, Witkoff and New Valley.
The deal-clincher: The master bath in this residence boasts a freestanding tub that soaks up spectacular views of the city skyline – you'd never want to leave the bathroom.
Price: US$40 million (S$56.8 million)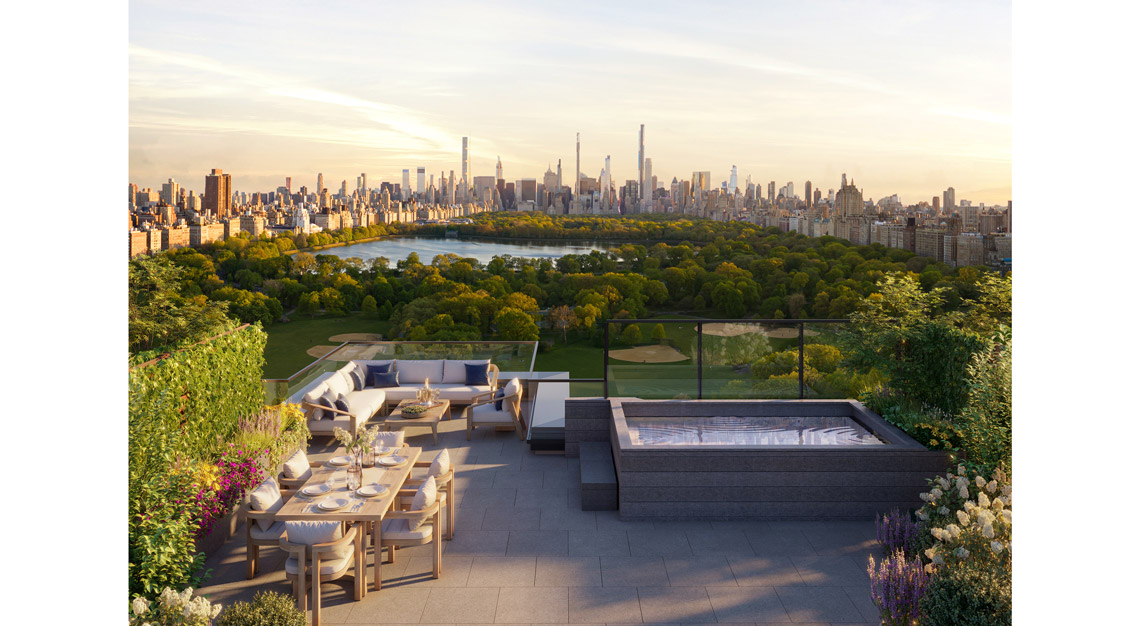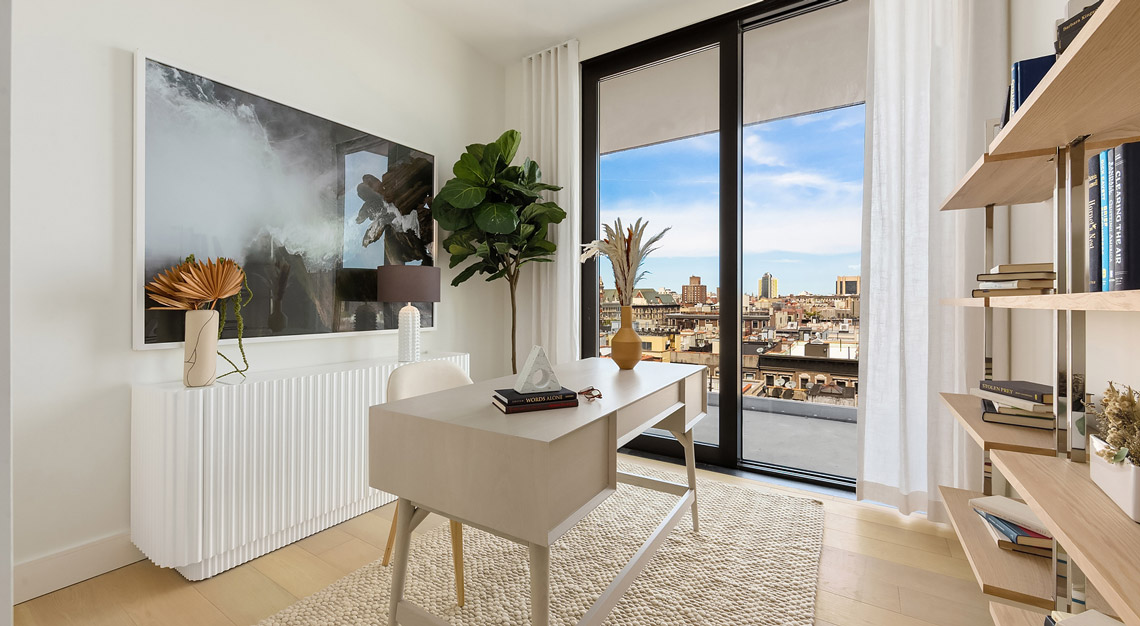 145 Central Park North, New York City, the US
With four bedrooms, three bathrooms and 228 sqm of interior and exterior spaces, this penthouse in one of New York City's newest condominiums is hard to beat. White oak is used for the flooring and window frames, appliances come from top names such as Electrolux, Fisher & Paykel and Hansgrohe, and Bianco Alanur tiles are used in the main bedroom's en suite. The residence will be comfortable regardless of the weather thanks to motorised shades at the floor-to-ceiling windows, a fireplace, an HVAC VRF system and a Wi-Fi-enabled thermostat.
The deal-clincher: Pets are welcome at 145 Central Park North, which sits directly on Central Park in the iconic neighbourhood of Harlem.
Price: US$4.75 million (S$6.3 million)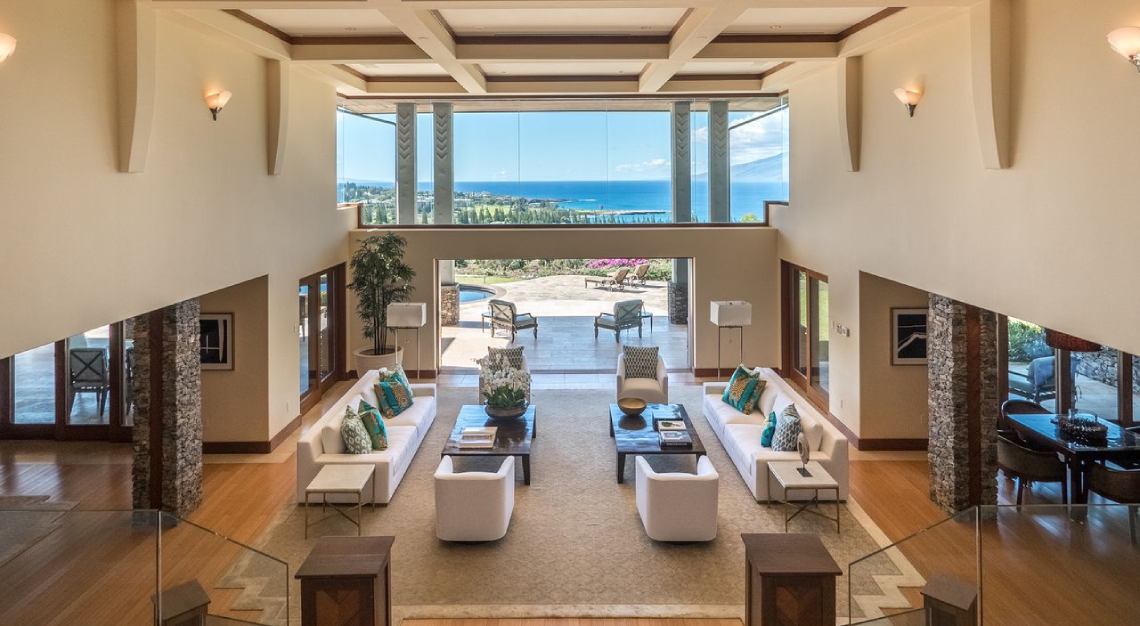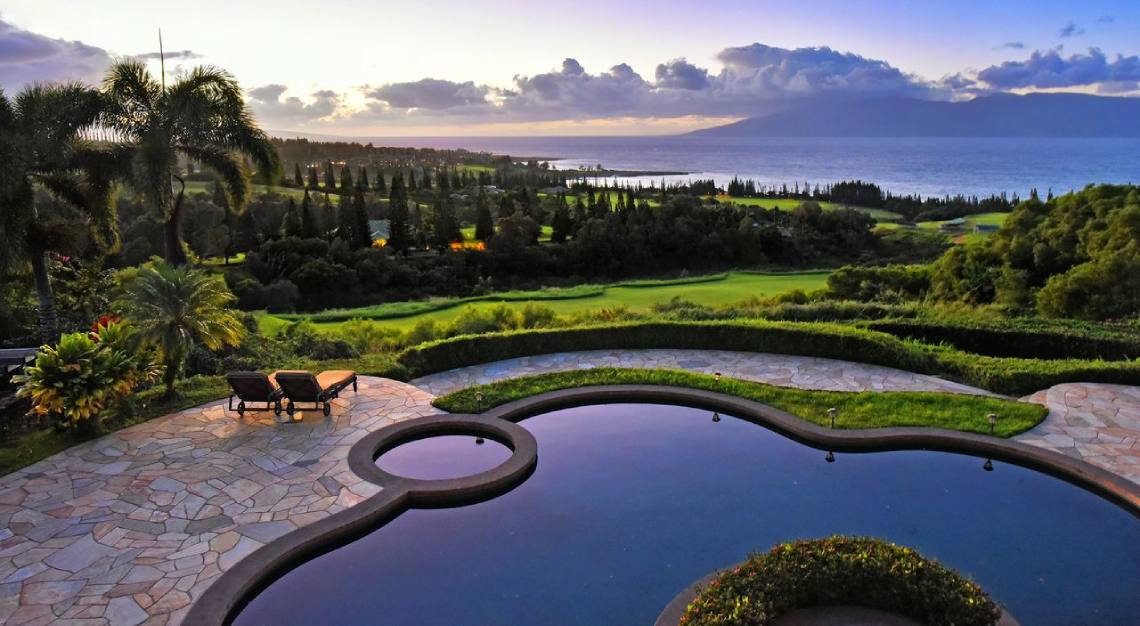 218 Plantation Club Drive, Maui, Hawaii
Having undergone an extensive multimillion-dollar revamp in 2008, this 675-sqm private mansion in Maui, Hawaii, encapsulates outdoor living at its finest, with sweeping views of the ocean. Featuring modern furnishings and smart-home fixtures, the mansion boasts five bedrooms, five full bathrooms and a partial bathroom. There's also an outdoor pool and hot tub, multiple lanais and a glass-fronted, 400-bottle wine cellar.
The deal-clincher: Avid golfers will be thrilled to know that the mansion is adjacent to the famed Plantation Golf Course at the Kapalua Resort.
Price: US$8.25 million (S$11,261,373)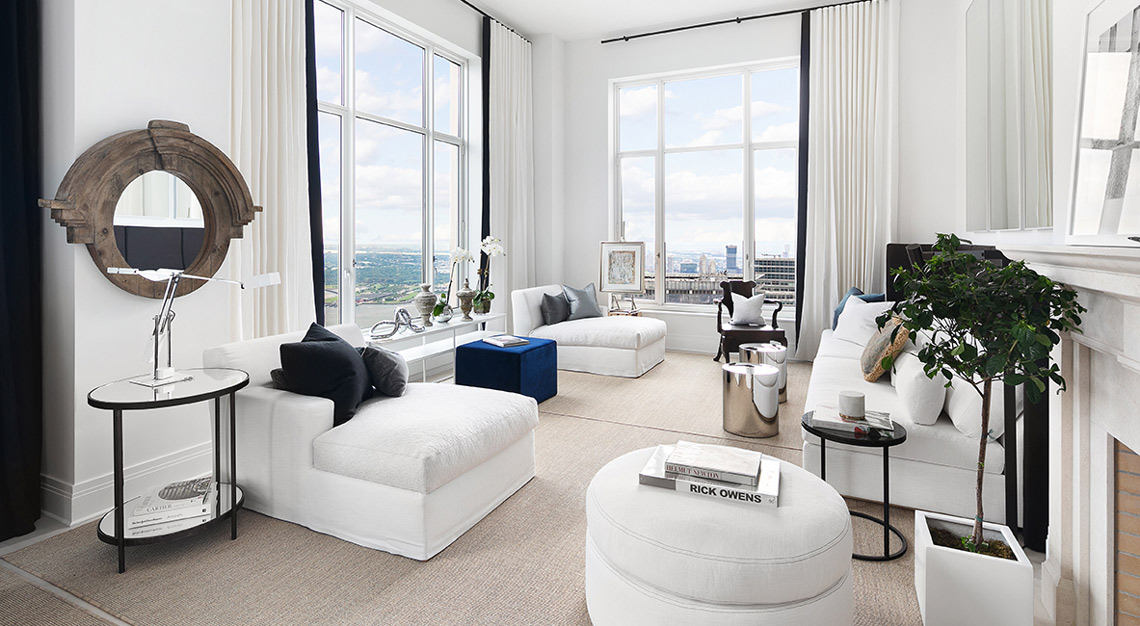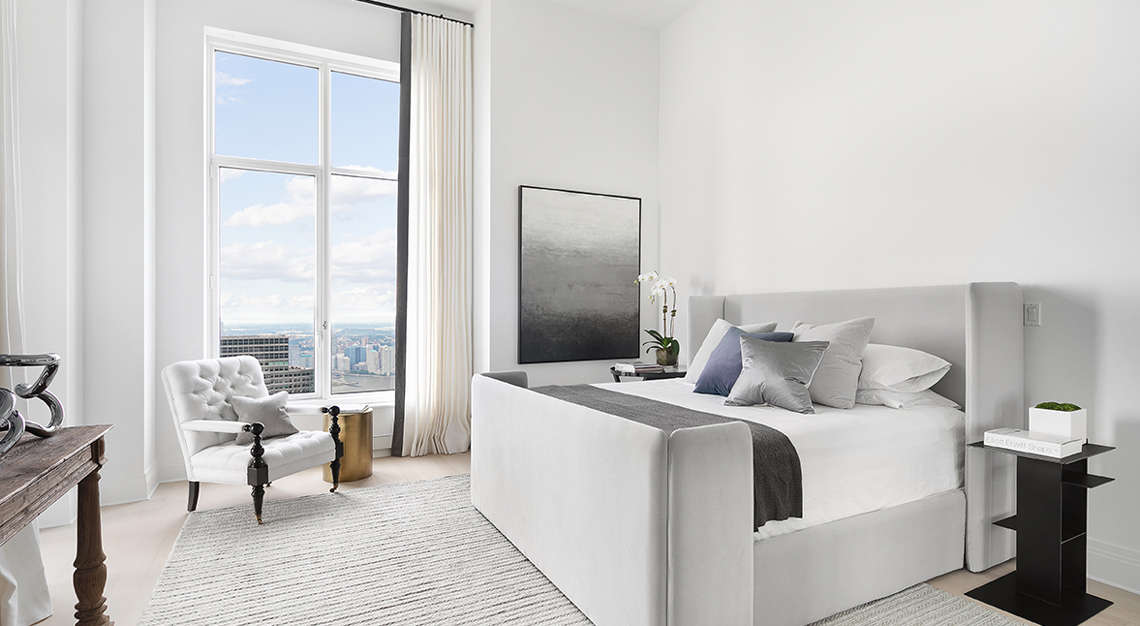 30 Park Place, Manhattan, US
Perched on the 76th floor, this 295-sqm penthouse is managed by Four Seasons Private Residences, and offers sweeping views of the Manhattan skyline and Hudson River. It has three bedrooms and four-and-a-half bathrooms, along with a sizeable living room that comes with a charming French-limestone fireplace. The residence boasts features such as an eat-in kitchen with Bilotta rift-cut oak cabinetry and two striking loggias. Developed by Silverstein Properties, Inc and designed by Robert AM Stern Architects, the property also offers a host of wellness and dining amenities.
The deal-clincher: Storage space will be the least of your concerns as the residential building comes with a private storage unit.
Price: US$13,850,000 (S$19,665,823)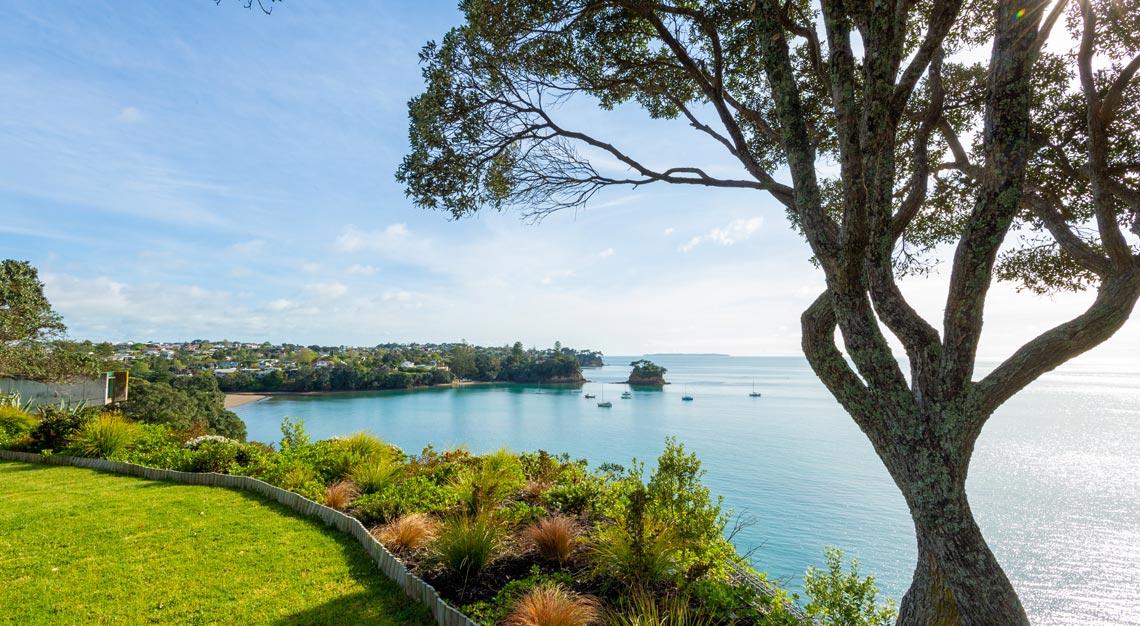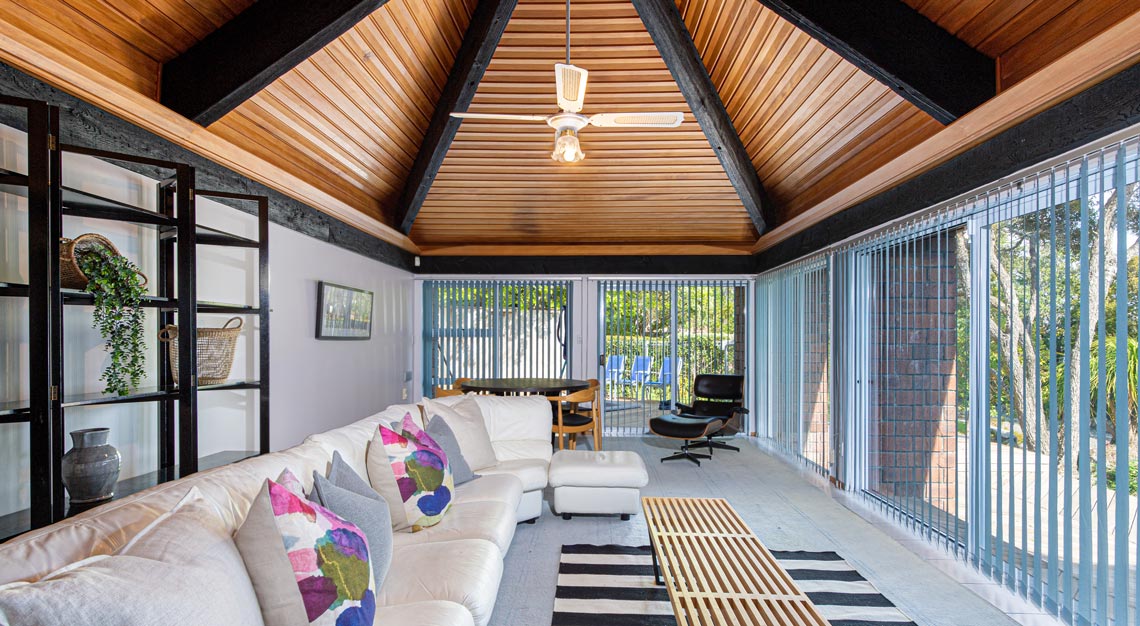 6 Sharon Road,
Waiake, Auckland, New Zealand
The Ocean Race is returning to Auckland in 2022/2023. Teams will once again be sailing out of the protected waters of the Hauraki Gulf, and the occupants of this clifftop property will have amazing views as the world's best sailors strive to be the first to head out into the Southern Ocean. The three-level residence has an expansive living and dining areas as well as a huge deck and balcony, kitchen, study and master bedroom on the first floor; and three bedrooms on the second floor. Sharon Road is located in a prestigious residential area and is close to the seaside village of Browns Bay and beautiful Waiake beach.
The deal-clincher: Automobile lovers would be glad to hear that  three-level residence has a four-car garage on the ground floor
Price: Upon request via New Zealand Sotheby's International Realty
New Zealand Sotheby's International Realty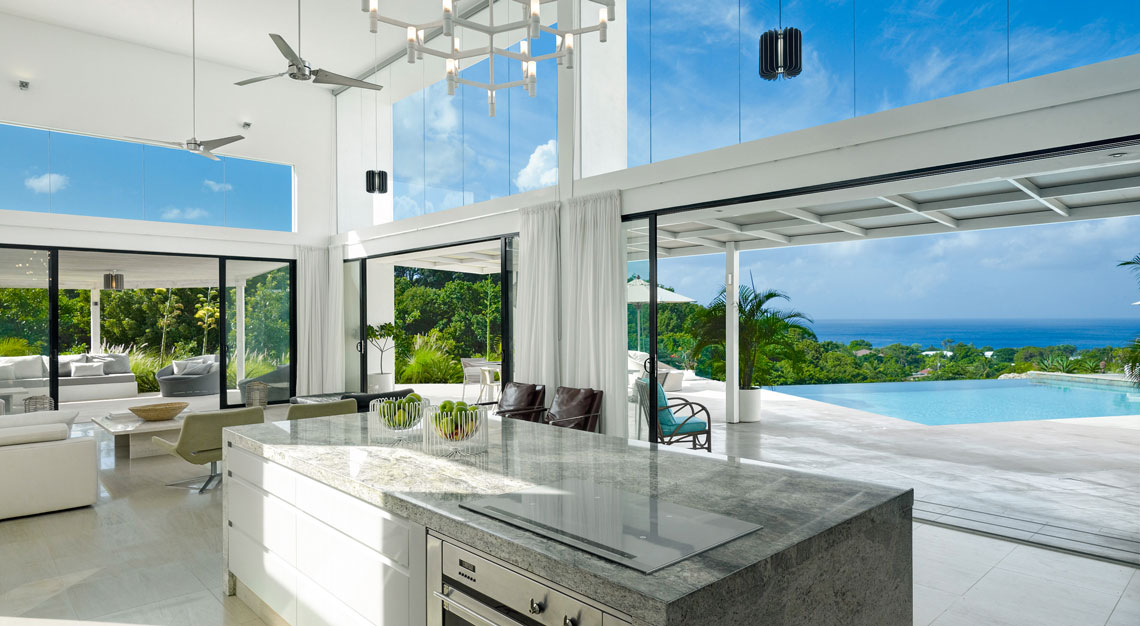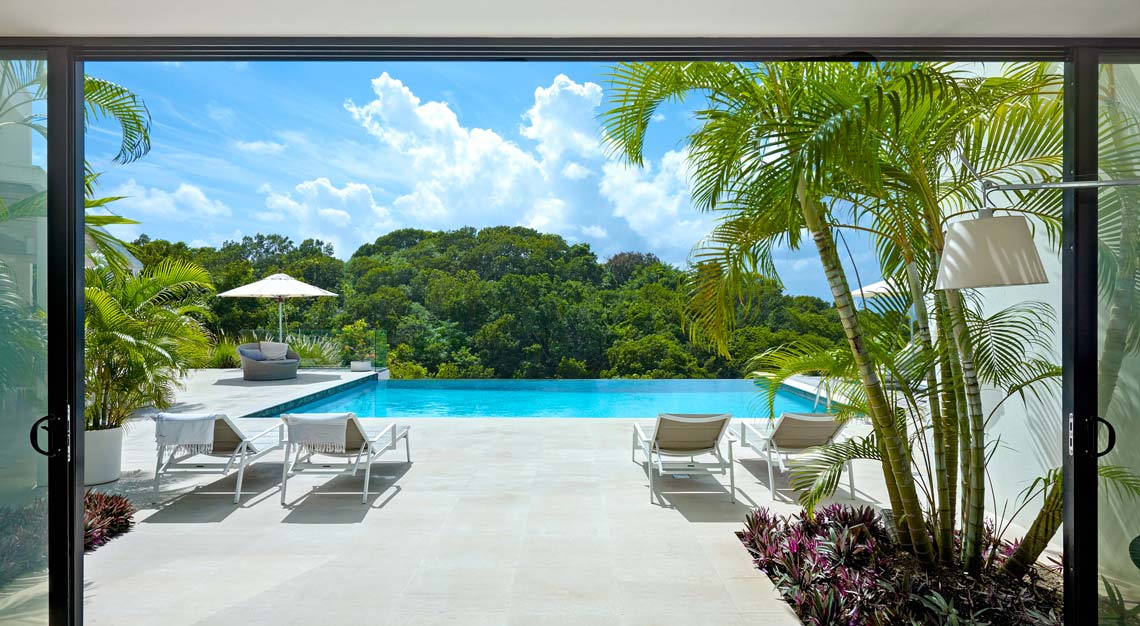 Atelier House, Barbados
Set on a ridge in the west coast of Barbados, this 5,271 sq ft home overlooks the ocean and is surrounded by 2,000sqm of gardens. There are four bedrooms comprising a master suite with bathroom on the upper floor and three guest bedrooms on the ground floor. The double-height living room offers views of the Caribbean Sea, with terraces and a 9.8 x 8.2m pool awaiting just outside.
The deal-clincher: Most of the houses in Barbados are styled along British colonial lines, but Atelier stands out for its crisp, contemporary look.
Price: US$3.6 million (S$4.76 million)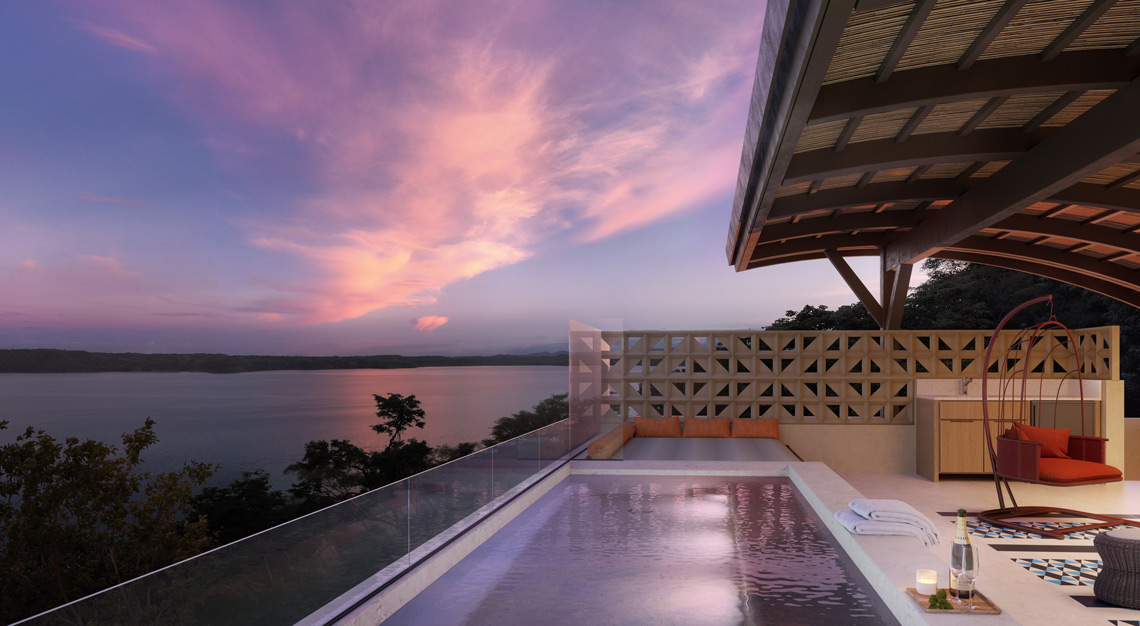 Andaz Costa Rica Residences at Peninsula Papagayo,
Guanacaste, Costa Rica
Peninsula Papagayo is a 567-hectare club and resort community with 18km of coastline, 13km of bluffs and 21 beaches surrounded by over 1,554 sq km of protected wilderness. The area is already home to an Andaz resort, which will be linked to the new Residences by pedestrian paths, giving owners of the 25 fully turnkey seaside villas and penthouses access to the resort's fitness and dining options. Each residence will have individual plunge pools and the penthouses will also have rooftop terraces with open-air living rooms.
The deal-clincher: Benefits for owners include an optional rental programme managed by Hyatt and membership to Club at Peninsula Papagayo, which offers recreational facilities, classes and special events, and outdoor activities led by experts.
Price: From US$1.3 million (S$1.75 million)
Andaz Costa Rica Residences at Peninsula Papagayo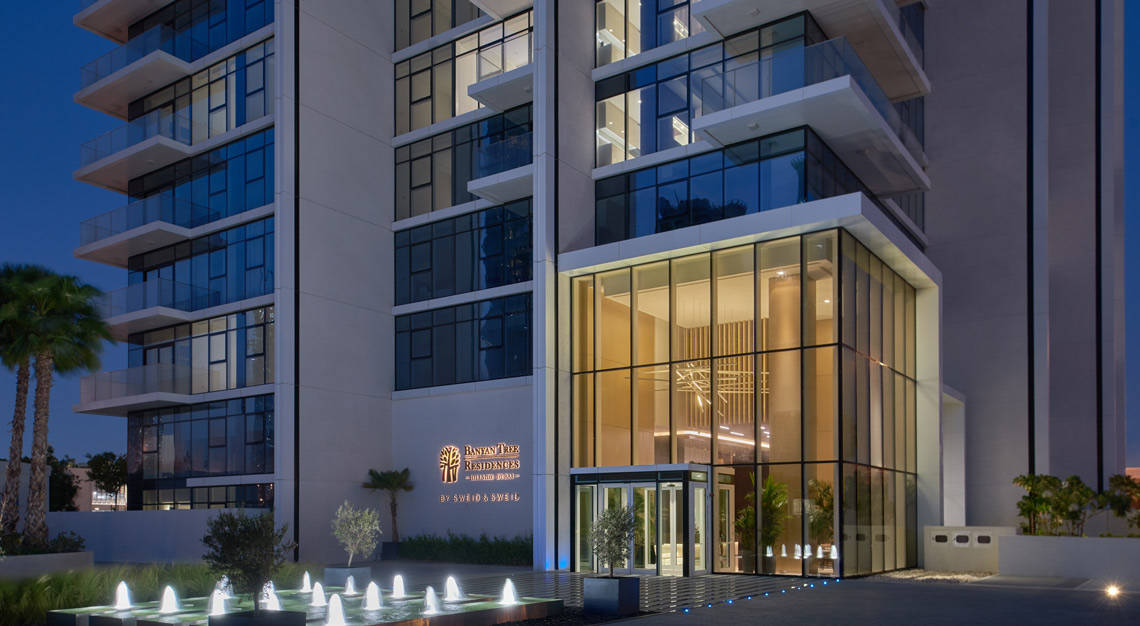 Banyan Tree Residences Hillside,
Dubai, the UAE
Peninsula Papagayo is a 567-hectare club and resort community with 18km of coastline, 13km of bluffs and 21 beaches surrounded by over 1,554 sq km of protected wilderness. The area is already home to an Andaz resort, which will be linked to the new Residences by pedestrian paths, giving owners of the 25 fully turnkey seaside villas and penthouses access to the resort's fitness and dining options. Each residence will have individual plunge pools and the penthouses will also have rooftop terraces with open-air living rooms.
The deal-clincher: Benefits for owners include an optional rental programme managed by Hyatt and membership to Club at Peninsula Papagayo, which offers recreational facilities, classes and special events, and outdoor activities led by experts.
Price: From from 1.5 million dirhams (S$548,930)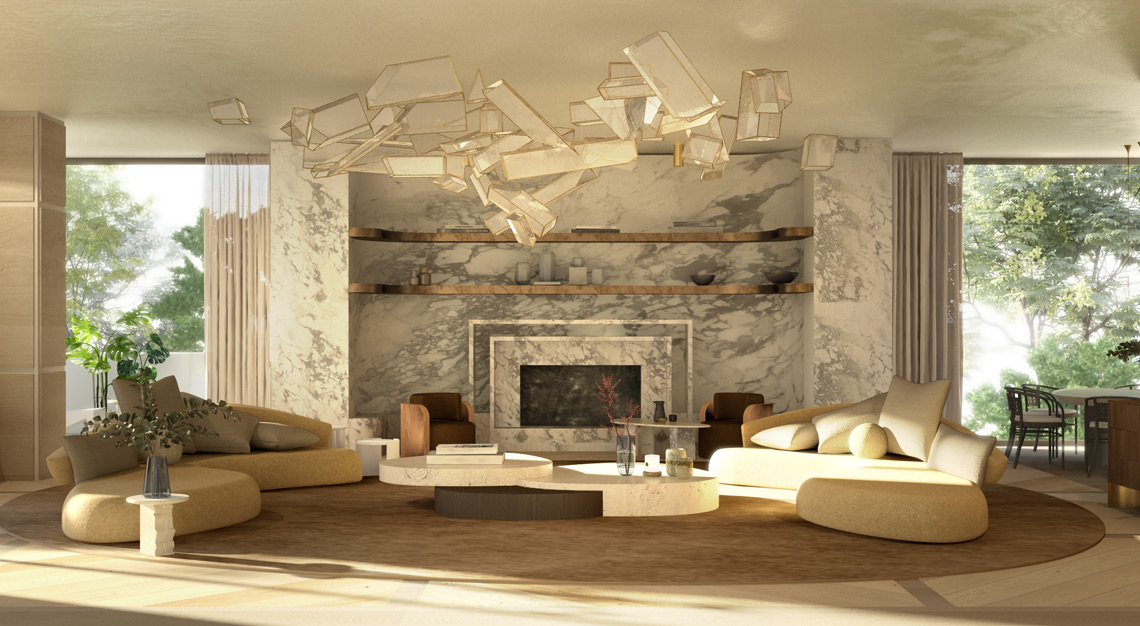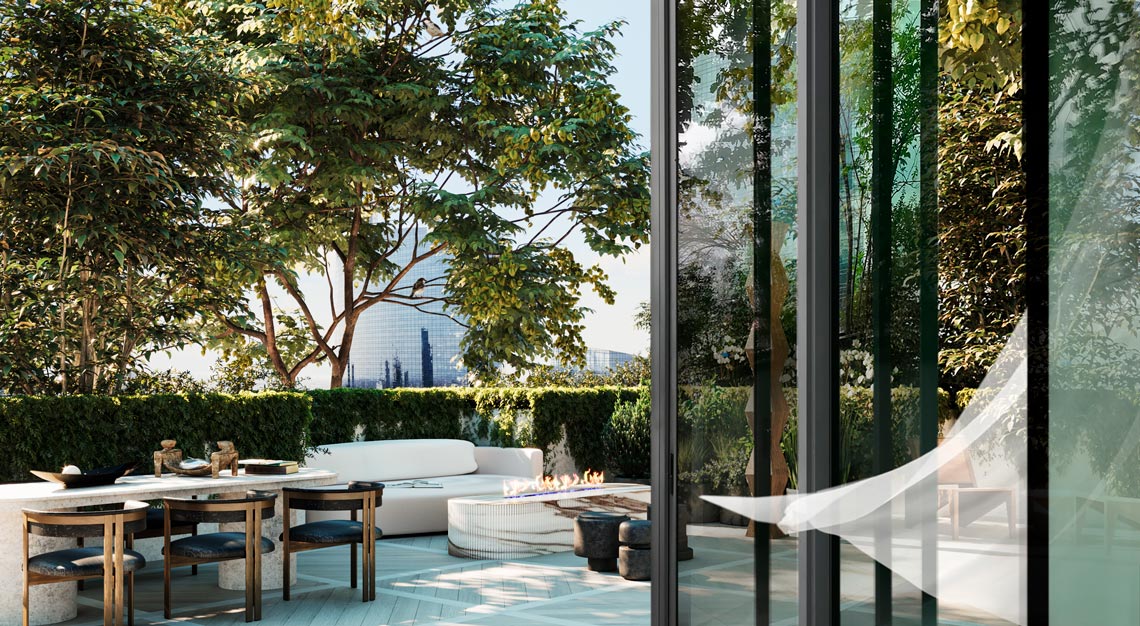 Bosco Verticale, Milan, Italy
When you buy a residence in a building with a name that translates as 'vertical forest' in English, you know you've made an investment in the future. And that's precisely what this 493-sqm penthouse, which occupies the entire 26th floor of Bosco Verticale, is all about. Conceived by Stefano Boeri Architteti, this award-winning residential project in the centre of Milan has become a renowned symbol of green urban development since its completion in 2014. The penthouse alone has six terraces on all four sides of the building, complete with fragrant trees, shrubs and plants. Full-height windows maximise light and views, particularly in the large living space.
The deal-clincher: The main bedroom has its own lounge, walk-in wardrobe and an en suite with full his and hers spaces, including an oversized bathtub.
Price: From €15 million (S$24.3 million)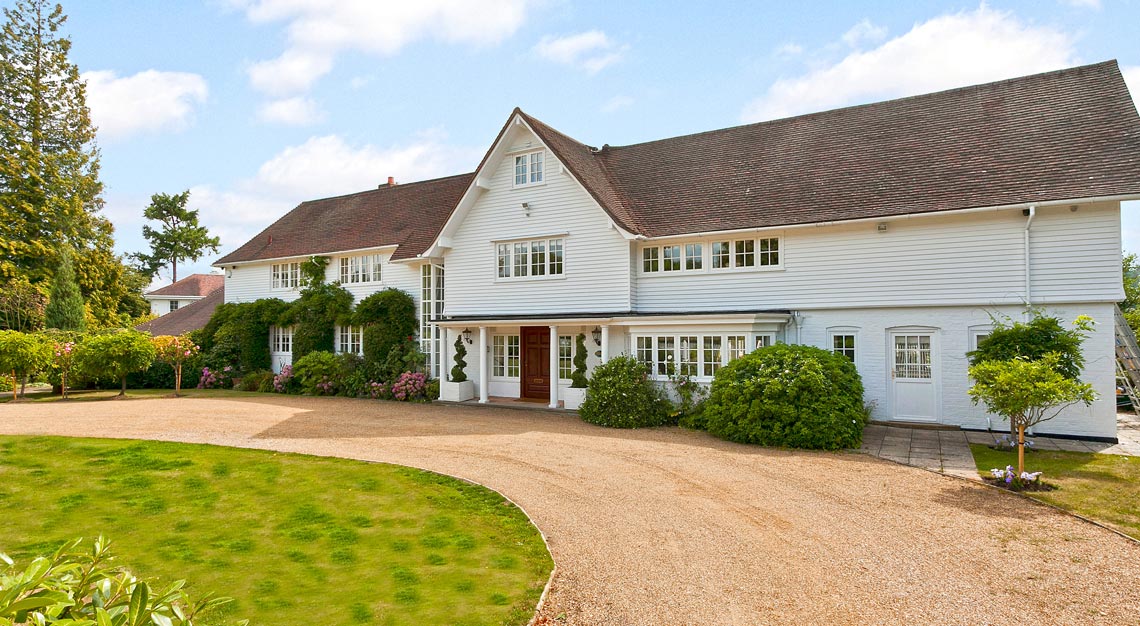 Carolina,
Sunningdale, Berkshire, England
Ascot Racecourse, Wentworth Golf Club and Smith's Lawn – home to some of England's best-known sporting events – are within easy reach of this recently refurbished country house. Located at the end of Ridgemount Road, the freehold property comprises a six-bedroom main house and a two-bedroom annexe. When not attending Royal Ascot, PGA Championship or Cartier International Polo, residents can relax in Carolina's cinema or games rooms, by the indoor pool or have a picnic on the beautifully landscaped grounds.
The deal-clincher: The surrounding towns and villages, which include Windsor and Ascot, are well-known for their dining options, such as the Michelin-starred The Fat Duck in Bray.
Price: approximately £7.5 million (S$14.1 million)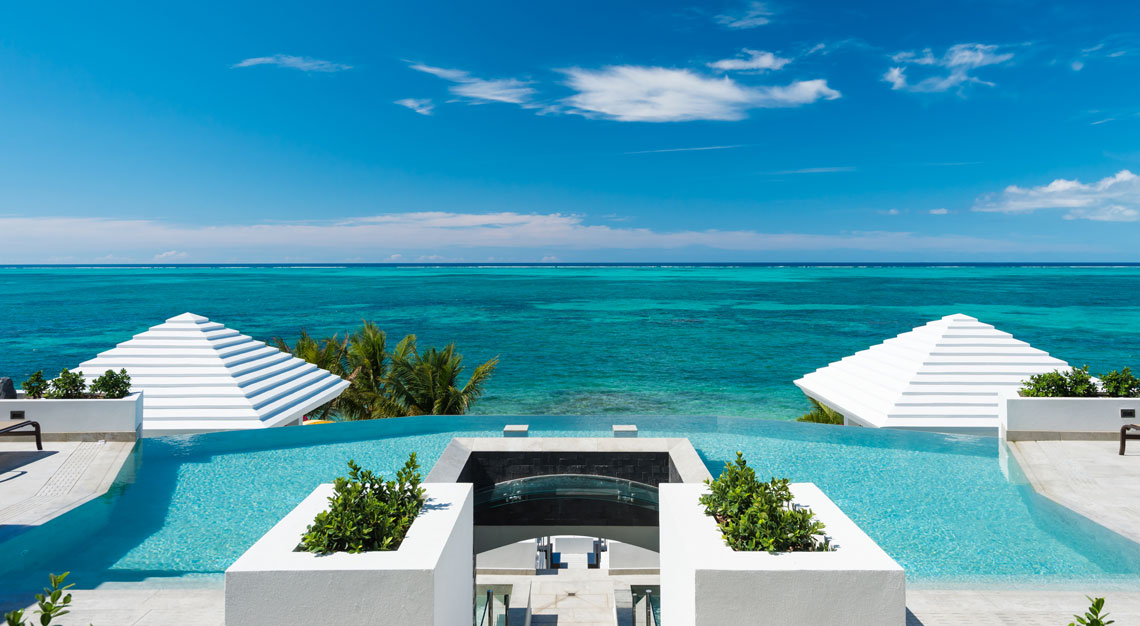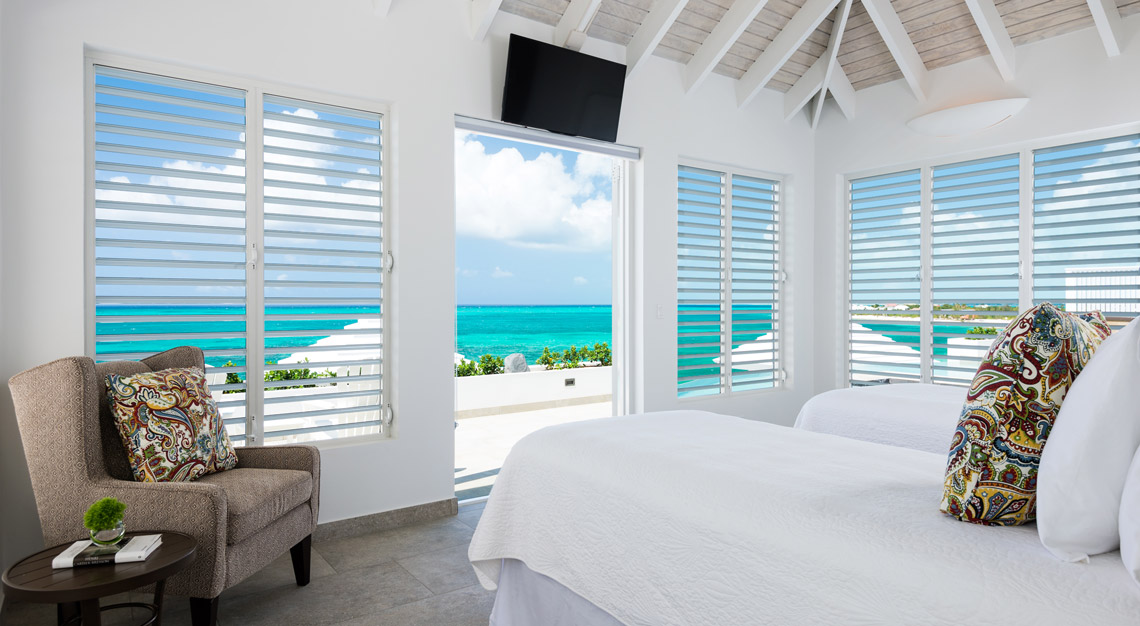 Cascade Villa, Turks & Caicos Islands
Located within Princess Alexandra National Park, this 9,800 sq ft villa is just steps away from the islands' best snorkelling spots teeming with rich marine life. Residents will also have access to a secluded beach area, where they may relax on the pristine sand or explore the Caribbean waters. With six bedrooms, six full baths and one partial bath, there's ample room for a large family, who can also avail themselves of indoor and outdoor dining areas. Outdoor showers and baths, private terraces with ocean views, and a modern kitchen with an outdoor grill and wet bar complete the premium experience that Cascade Villa offers.
The deal-clincher: The villa's selection of private pools includes a wading pool for children and another for adults with its own swim-up bar.
Price: US$75 million (S$99.2 million)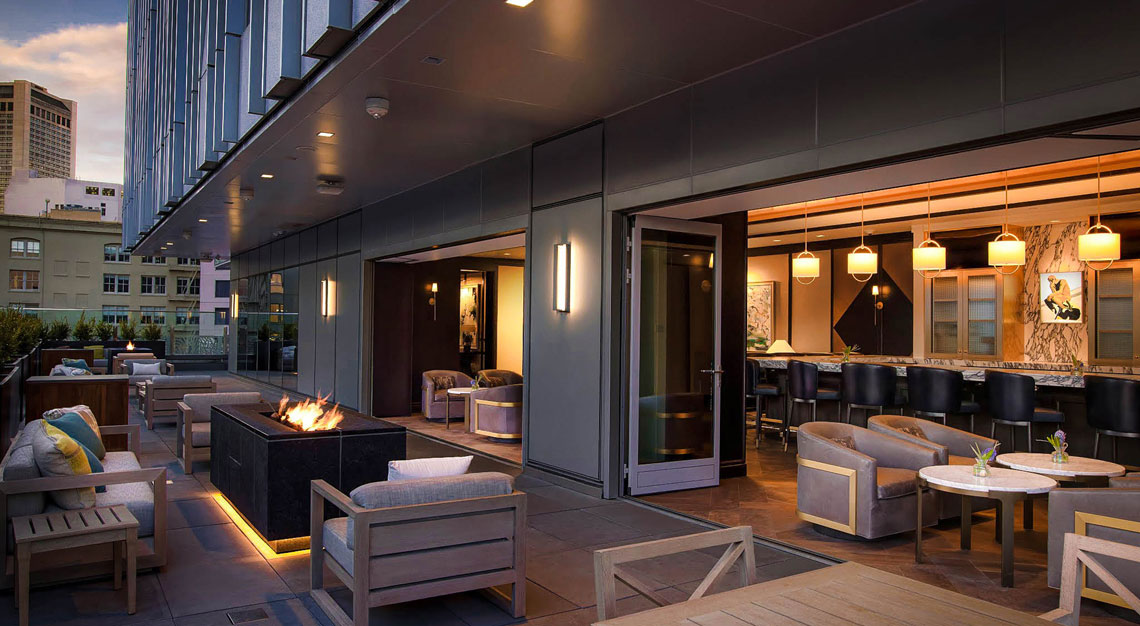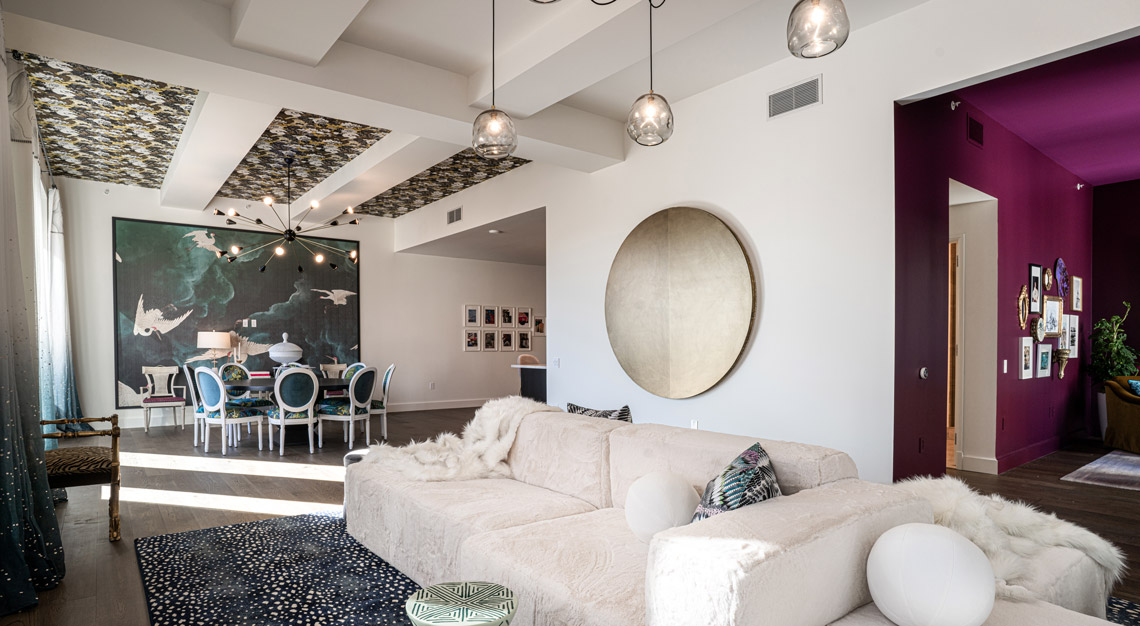 Four Seasons Private Residences at 706 Mission
This is the world's largest Four Seasons standalone residence, says its developer 706 Mission Street Co. A total of 146 units are housed in the historic Aronson Building and a new 45-storey tower and feature master baths with a free-standing Victoria & Albert Amiata tub, master bedrooms with huge dressing rooms, and modern kitchens with appliances by Wolf and Sub-Zero. Services include 24-hour concierge, valet parking and a car elevator. A club on the fifth level offers a staffed bar, lounge, private library, fully equipped game room and a gym designed by celebrity personal trainer Harley Pasternak.
The deal-clincher: The building also has an art curator and wine consultant who will design bespoke art and wine programmes for residents.
Price: from US$6 million (S$8.06 million)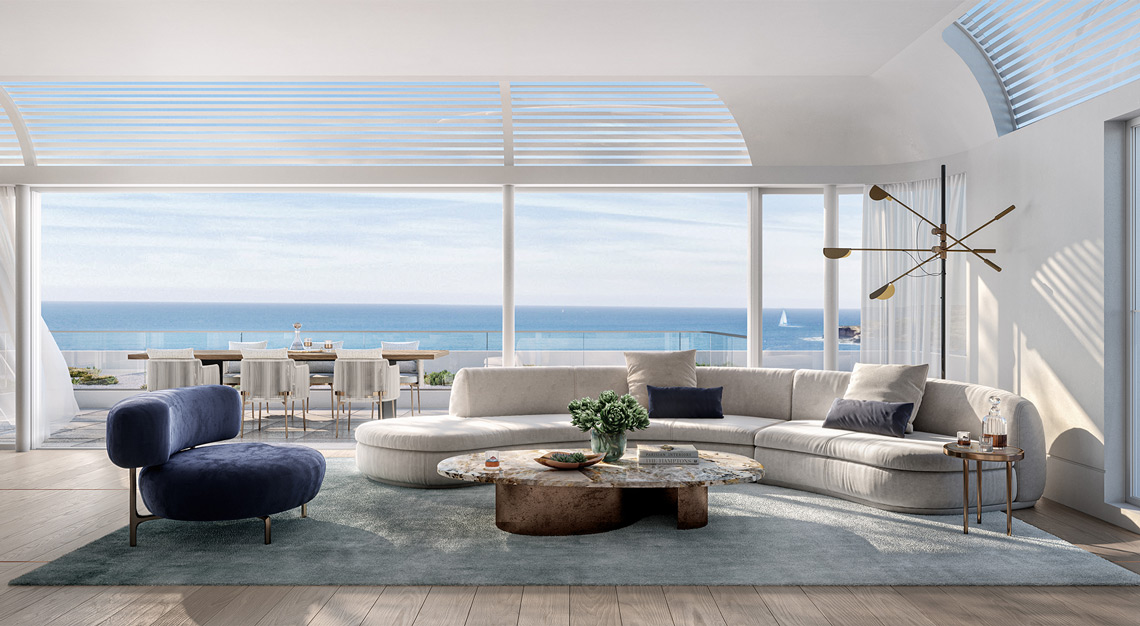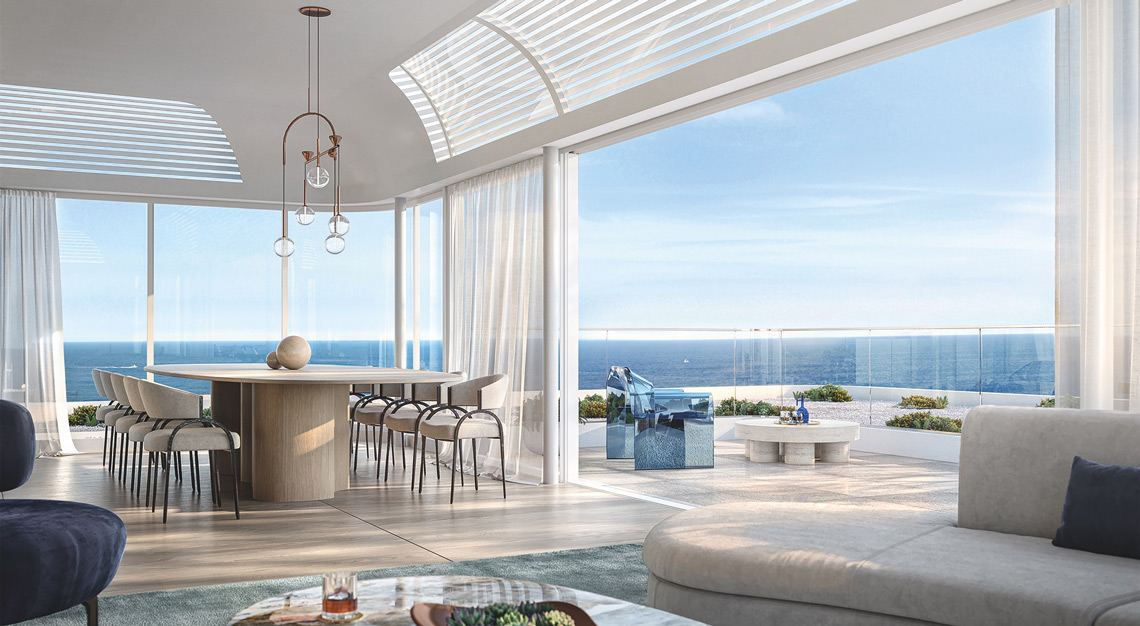 Kalypso, Sydney, Australia
This penthouse will appeal to lovers of sun, sand and sea. It may be only three storeys tall, but Kalypso's location on the corner of Fletcher and Dellview streets affords unobstructed views of the beautiful coastline. And residents of this penthouse will enjoy the best views thanks to the wraparound windows and balcony. The interior is by the award-winning studio, Mim Design, which brought the outdoors in via a palette of sand, ivory and blue to mimic the nearby cliffs and surf. In addition to its three bedrooms and three bathrooms, the penthouse also has a copper-framed wine cellar and marble hearth fireplace.
The deal-clincher: Its location in Tamarama puts it within easy reach of three beaches, Tamarama, Bondi and Bronte, as well as boutique shopping and dining hotspots.
Price: Upon request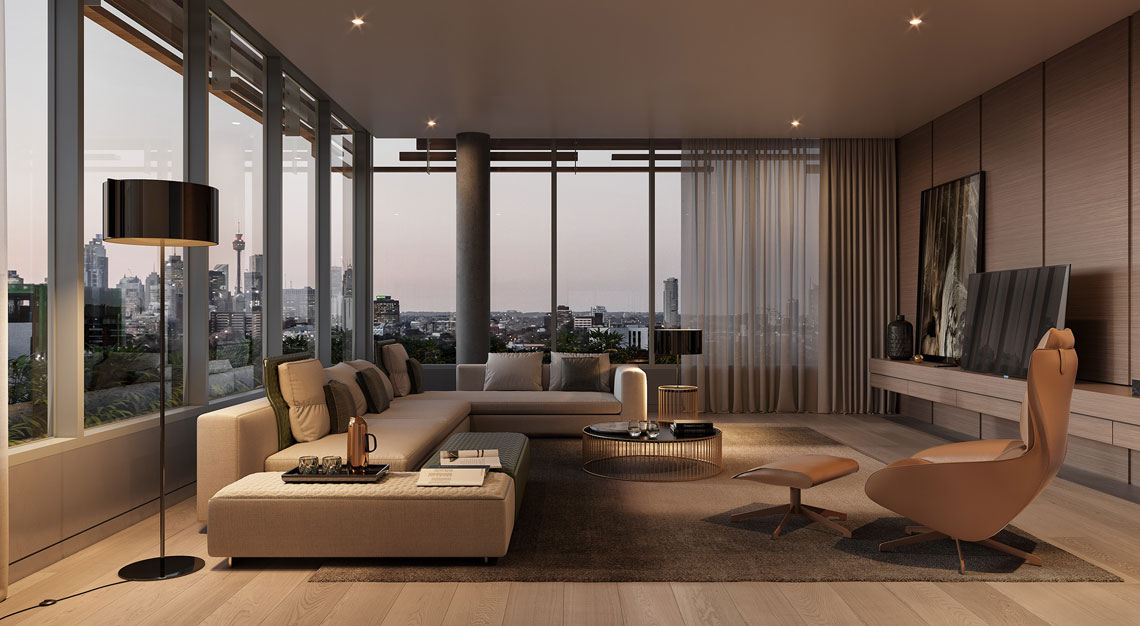 Mastery by Crown Group, Waterloo, Australia
Transforming an industrial precinct into a premier residential destination is no easy task, which is why Crown Group called on three internationally renowned architects – Kengo Kuma, Koichi Takada and Silvester Fuller – to work their magic on its latest project in Waterloo. Called Mastery, it is Australia's first Japanese-themed residential community and will house 368 luxury apartments in five distinct towers. The Japanese influence extends further into the apartment interiors, which were also designed by Takada. Sophisticated fittings and furnishings will complement the Zen-like spaces to create a retreat from the urban bustle.
The deal-clincher: Resort-style facilities include an infinity-edge cantilevered rooftop pool, gym, spa and mini-cinema, while a ground-floor retail precinct will have a mix of restaurants, cafes and shops, including Japanese eateries.
Price: from A$765,000 (S$782,600) for a one-bedroom plus media room apartment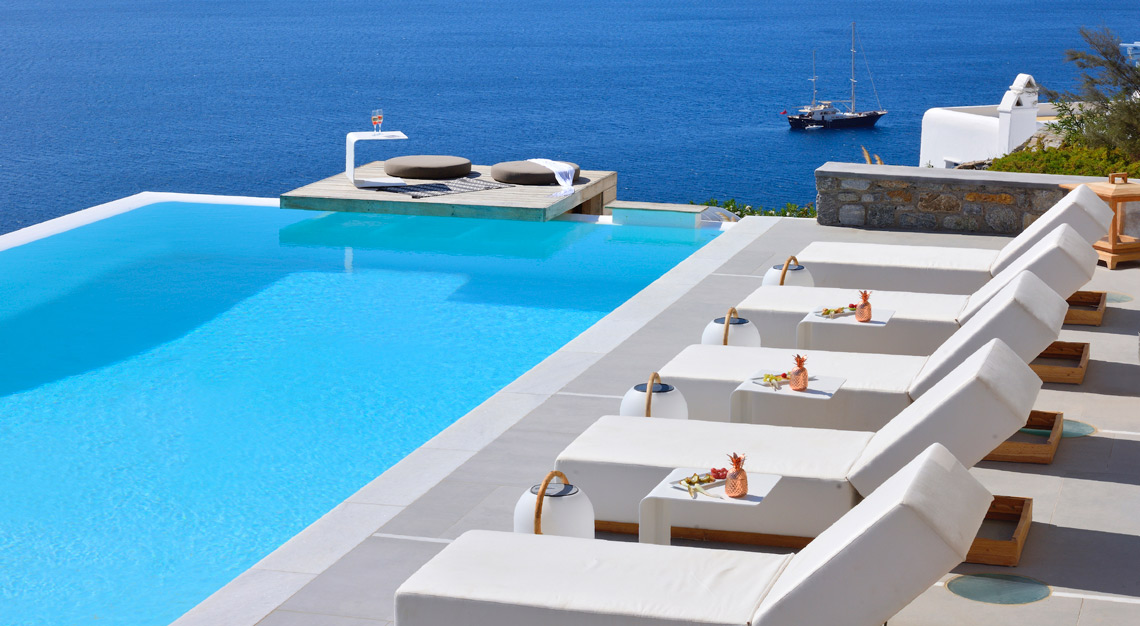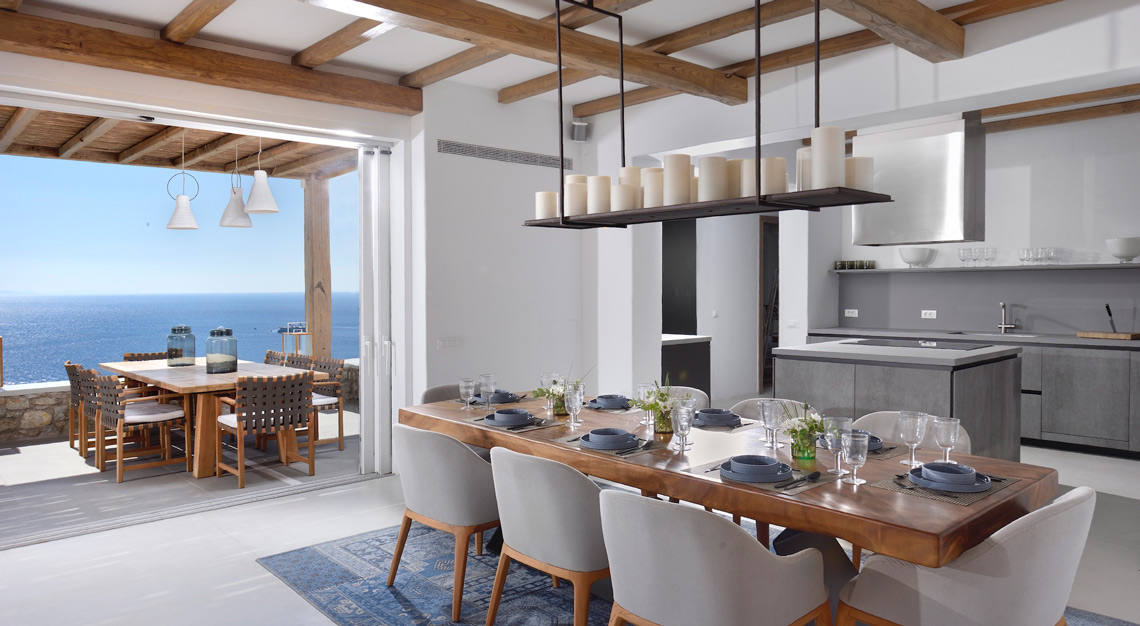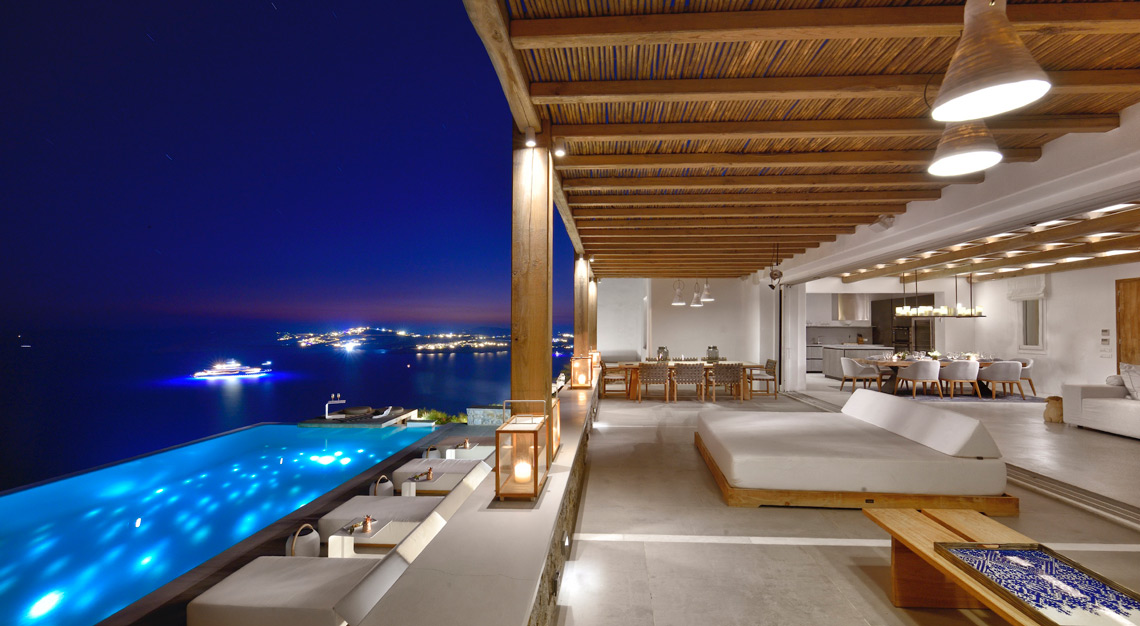 Nefeli, Mykonos, Greece
Nefeli is a six-bedroom, six-bathroom residence that sits on a spectacular clifftop in the area of Agios Lazaros overlooking the Aegean Sea. The 400-sqm property is home to a fully furnished chef's kitchen, state-of-the-art gym and a spacious outdoor area that comes with a lavish rooftop jacuzzi and custom-made sun beds. The home's security system is top-notch too, with outdoor cameras and a high-tech alarm system in place.
The deal-clincher: The residence has its own private helipad, perfect for jet-setters.
Price: €5.95 million (S$9.43 million)
Greece Sotheby's International Realty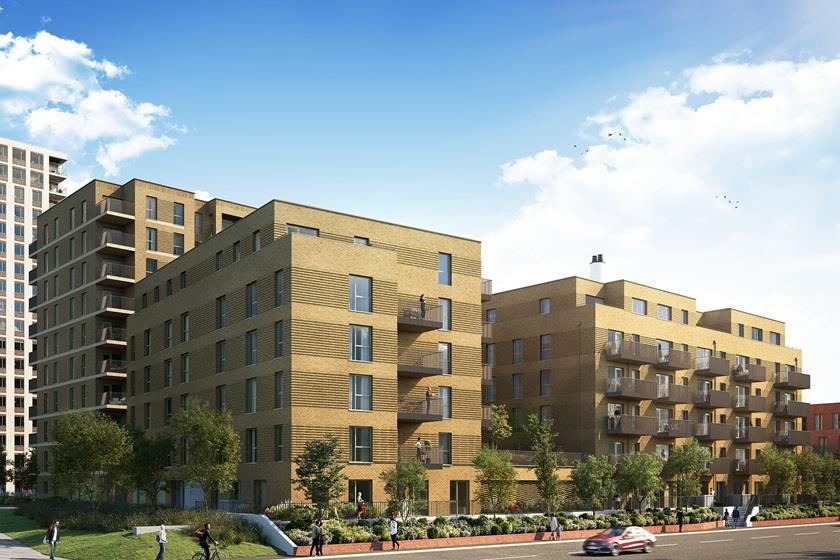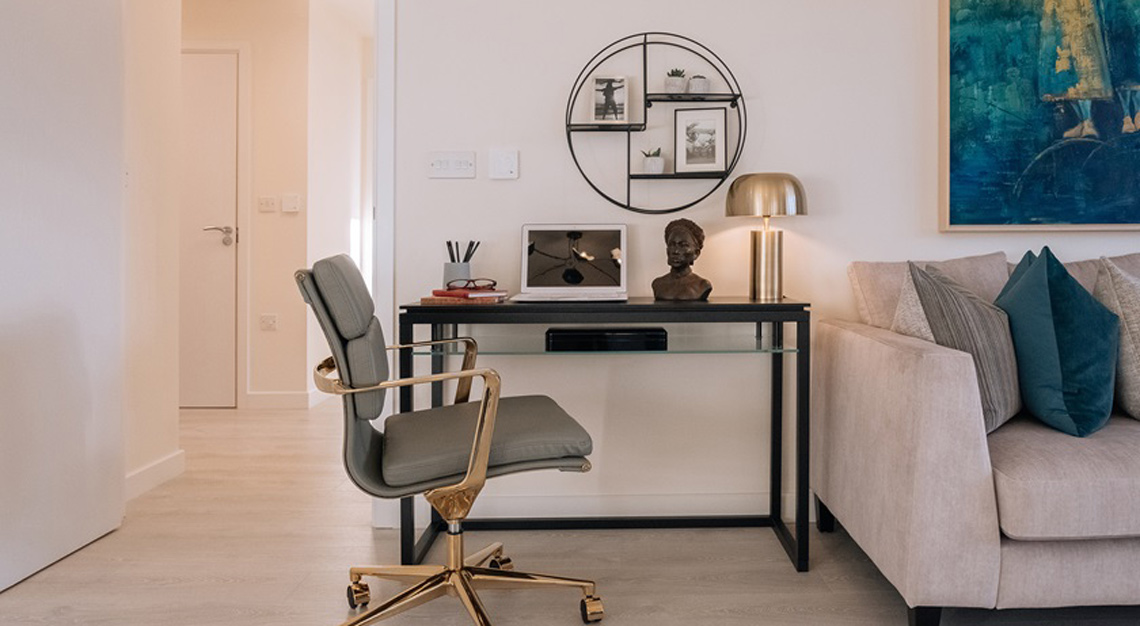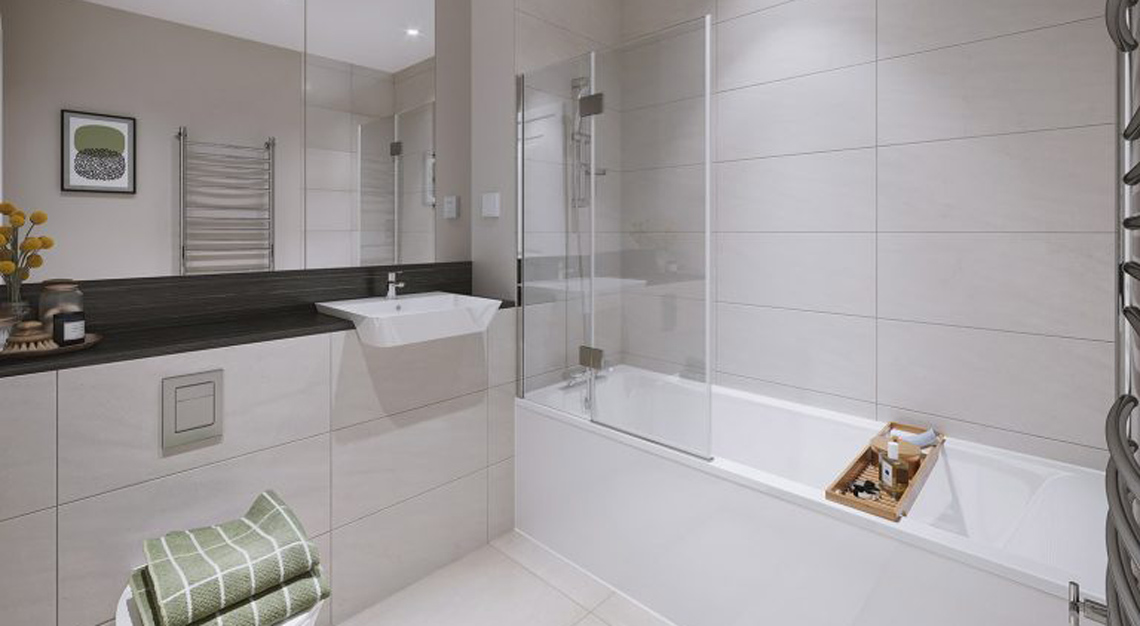 Penrose Apartments, Eastman Village, UK
The iconic former Kodak film factory will soon reach a new pinnacle of chic. Barratt London has launched The Penrose Apartments, a collection of 71 one, two and three-bedroom homes that will sit within Eastman Village, a new development on the 22-hectare factory site. The Penrose Apartments will be set in four buildings, circling a garden area. Each resident will have his or her own private outside terrace or balcony, with wide landscaped grounds around the buildings for play and exercise.
The deal-clincher: Residents of Eastman Village would have access to the whole of London thanks to excellent surrounding transport facilities – including the capital's top universities such as University College London.
Price: A starting price of £288,000 (S$538,600)  for a one-bedroom apartment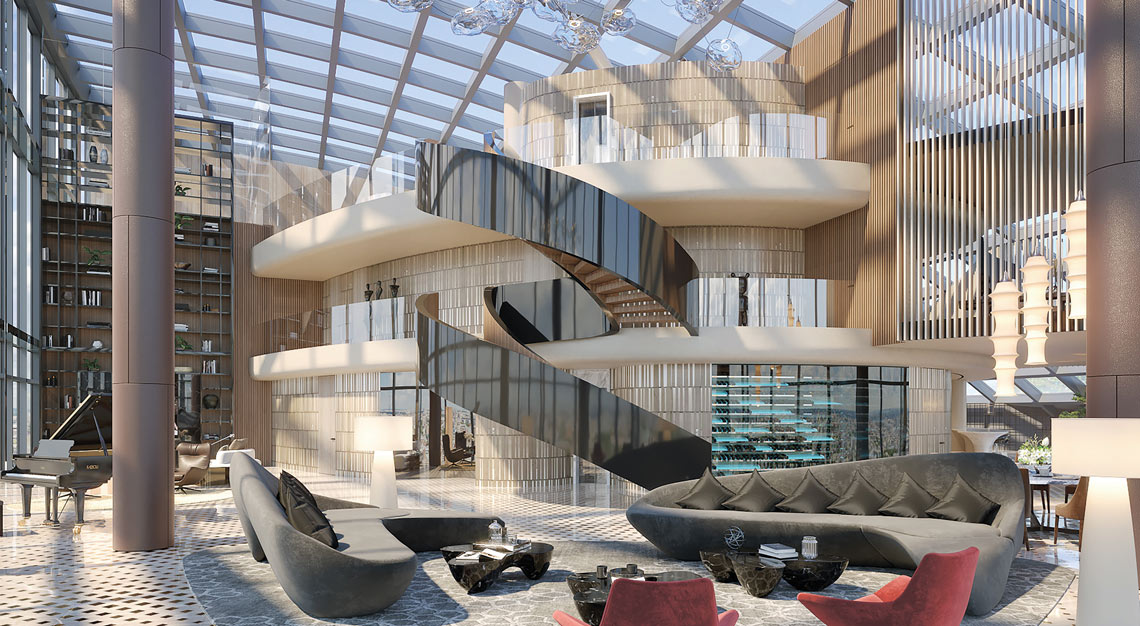 Penthouse at Federation Tower,
Moscow, Russia
Located 360m above the city, this penthouse on the 95th to 97th floors of Federation Tower is the highest in Europe. The views from the glass-domed ceiling and full-height windows are mainly of the sky, until you look down and see the buildings of Moscow placed like architectural miniatures on the well-ordered streets. Ventilation units on the 87th and 88th floors take in clean air that is then emitted through the air conditioners located throughout this 2,180sqm open-plan space.
The deal-clincher: The 95th floor has a lounge area with bar, two dining rooms and a library with bookshelves that are more than 10m high; the 96th floor has 10 bedrooms, a family room and a playroom; and the 97th floor houses an office and a wellness centre.
Price: US$35 million via Moscow Sotheby's International Realty
Moscow Sotheby's International Realty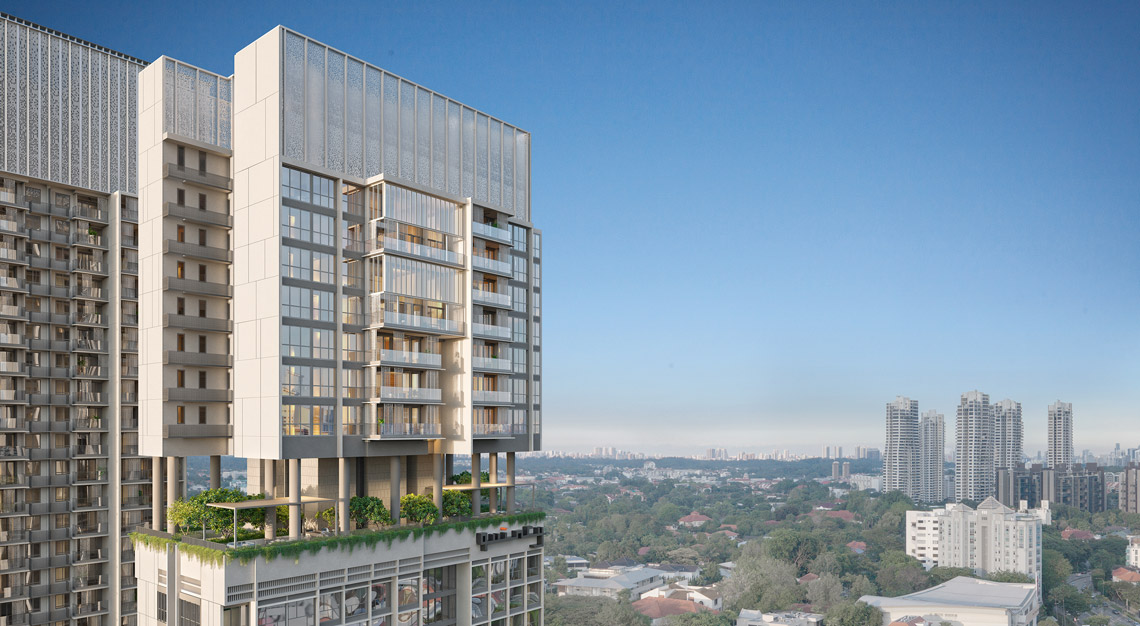 Quincy Private Residences at One Holland Village,
Singapore
For many Singaporeans, Holland Village is a laid-back enclave with a bohemian atmosphere that enchants with a chic, cool vibe. Which means that any shiny, new development needs to meld accordingly, so as to not disrupt the area's charm. One Holland Village seeks to do just that, with its strong focus on placemaking. So, rather than imposing itself, this mixed-use development is designed to be an extension of the neighbourhood by borrowing from its iconic shophouses and irregular streets. Among its three residential offerings is Quincy Private Residences, which comprises 27 exclusive homes occupying the top eight levels of the 28-storey Quincy Tower. Residences offer unblocked panoramic views, top-of-the-line fittings and appliances as well as generous floor areas ranging from 1,238 sq ft to 3,488 sq ft,.
The deal-clincher: Units also come with private lift access, concierge services, smart connectivity and serviced facilities.
Price: From S$4.06 million for a three-bedroom apartment on the 21st floor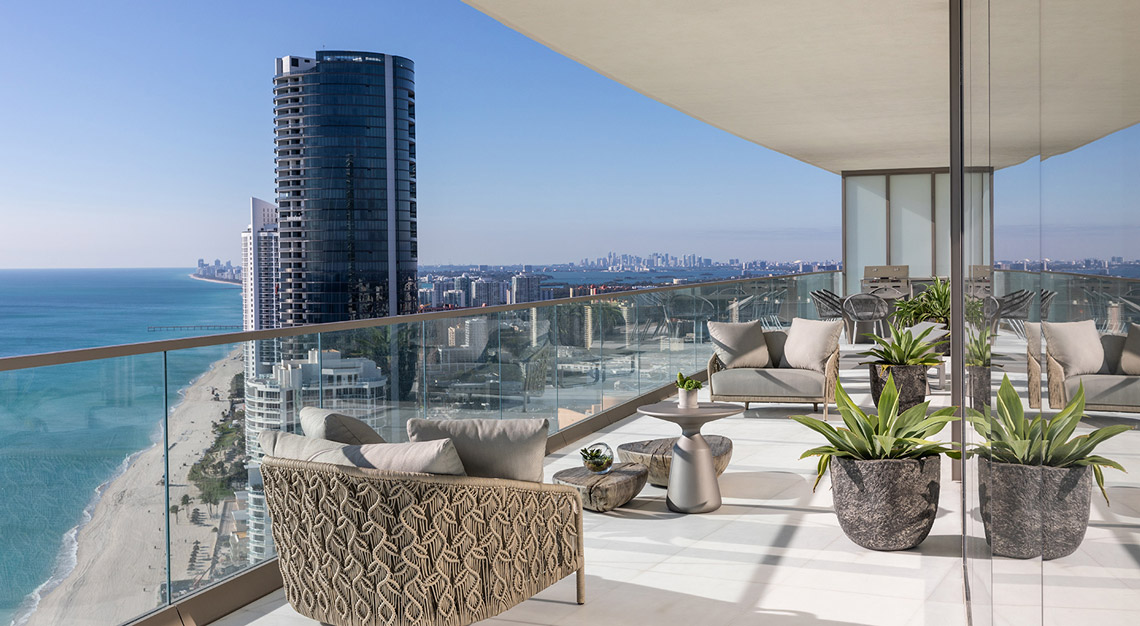 Residence #3800 at Residences by Armani/Casa, Florida, US
The coast of Sunny Isles Beach in Florida just got a little more Italian with the launch of Residences by Armani/Casa, the first US residential real estate project by Armani/Casa Design Studio. The 60-storey building features private high-speed elevator access to most residences, in addition to an Armani Private Lounge, a fine-dining restaurant, an ocean-facing fitness centre, and exclusive beach amenities on a 91.4-metre stretch of private shore. But all eyes will be on Residence #3800 – a new, grandiose four-bedroom apartment designed in partnership with celebrated interior designer Marisol Pinto. The unit is home to four-and-a-half bathrooms and a private lounge, and is festooned with top-of-the-line furnishings by Brazilian home décor brand, Artefacto.
The deal-clincher: Its spectacular ocean-front location, of course.
Price: US$6,960,000 (S$9,498,000)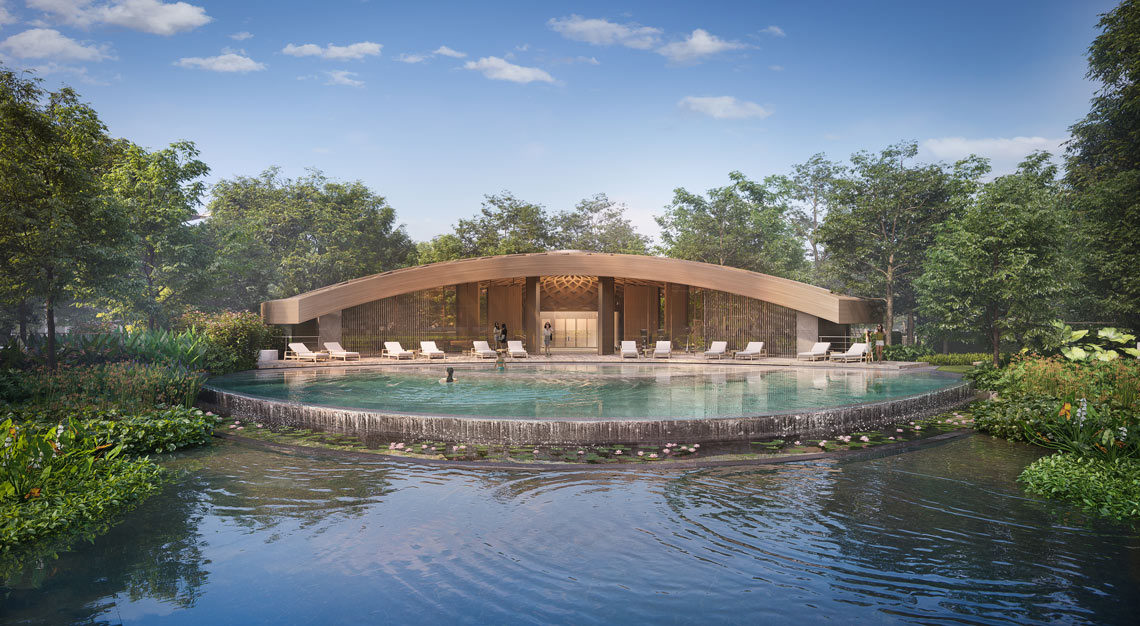 Six Senses Residences at The Forestias, Bangkok, Thailand

Designed to be a community like no other, The Forestias is endowed with a rich ecosystem housing over 500 species of plants and animals. Minimal boundary walls and shared facilities encourage a positive relationship with nature and aim to address a growing disconnect between city life and family traditions. For the well-heeled, there is Six Senses Residences, a collection of 27 homes set around a forest lagoon, offering three to five bedrooms and spacious living areas ranging from 791sqm to 1,480sqm.
The deal-clincher: Harnessing Thai architectural sensibilities, each home has floor-to-ceiling windows that let in lots of natural light while allowing occupants to enjoy views of the lagoon and forest.
Price: From 170 million baht via Magnolia Quality Development Corporation
Magnolia Quality Development Corporation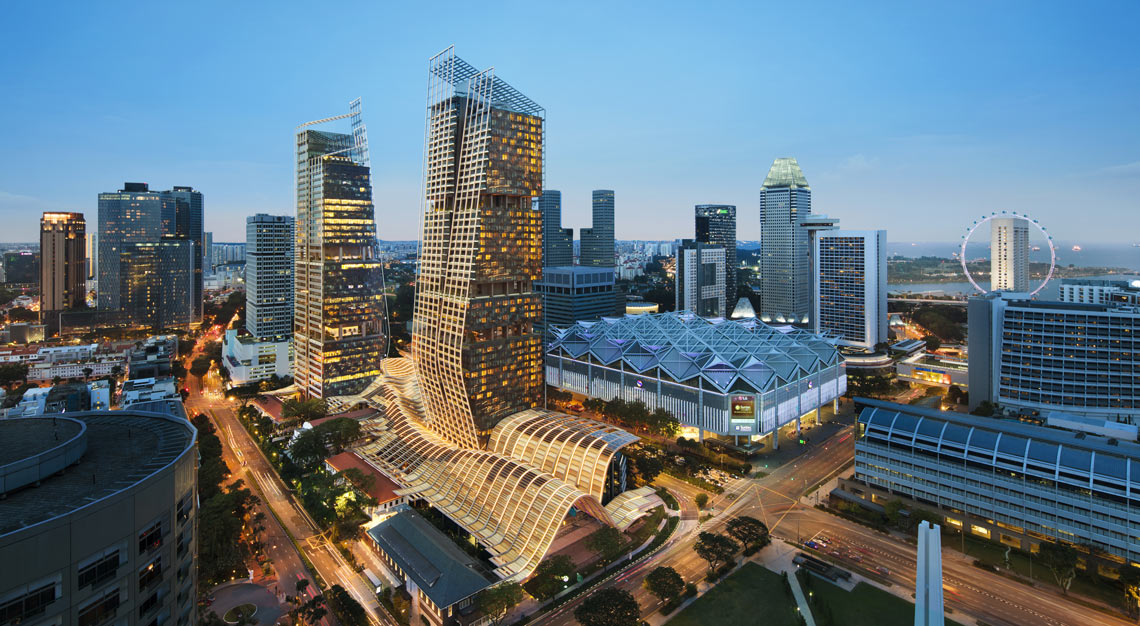 South Beach Residences,
Singapore
With 190 residential units occupying levels 23 to 45 of South Tower, residents are assured of stunning views across the nearby central business district and Marina Bay. Full-height windows and balconies provide ample opportunities to enjoy iconic events, such as the Formula 1 Singapore Airlines Singapore Grand Prix, when they are held in the area. The interiors of all units are finished to the highest standards, with exquisite finishing and designer appliances.
The deal-clincher: For recreation, there are two Sky Gardens, swimming pools, a fitness zone and gym, function room with kitchenette, a reading room and a gourmet pantry to keep young and old fit and entertained.
Price: from S$3.59 million for a two-bedroom suite via South Beach Consortium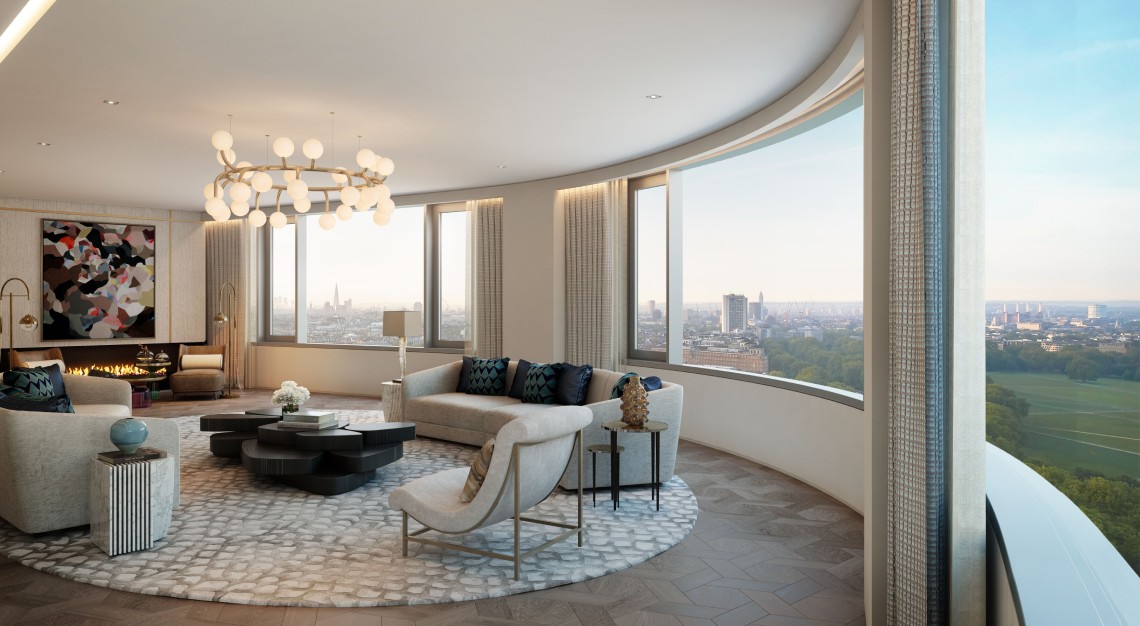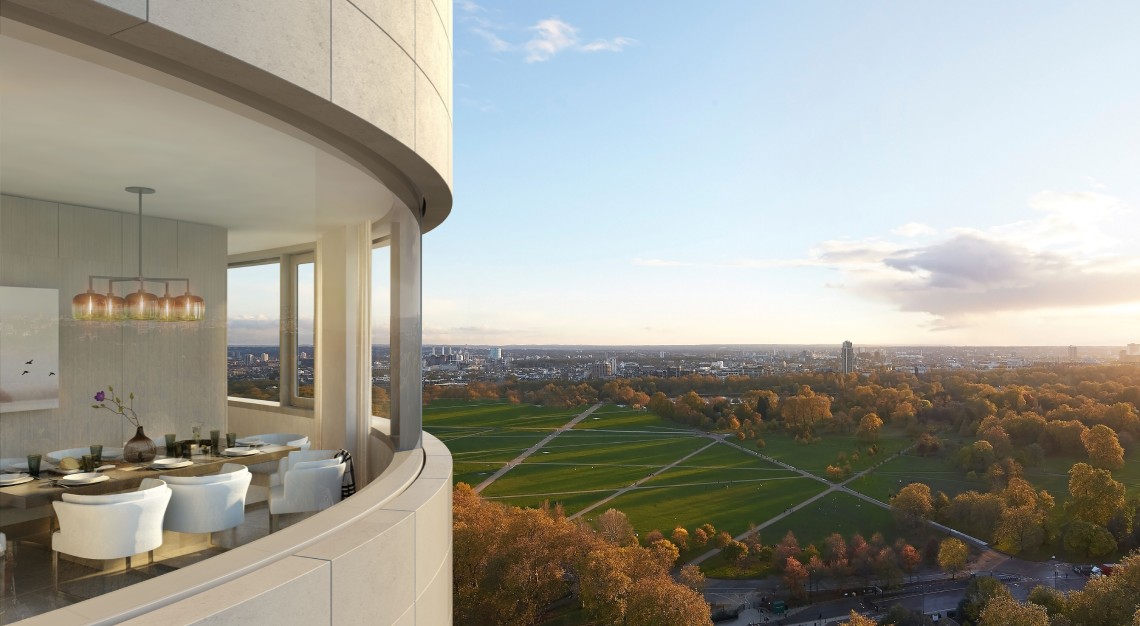 The Bryanston, Hyde Park, London, UK
London welcomes a new premium address: The Bryanston, Hyde Park, set to be one of the finest parkside residences in Europe. Situated in the heart of the West End on the north-east corner of Hyde Park, the building stretches over 75m in height, making it the tallest luxury residential development to overlook the capital's most famous park. The Bryanston is home to 54 luxury apartments, each of which has a ceiling height of three metres and expansive windows, flooding the interiors with natural daylight. Residents can enjoy a host of thoughtfully curated on-site amenities such as a private wellness facility housing a 25m swimming pool, steam room, sauna and state-of-the-art gymnasium. Surely parkside living doesn't get any dreamier than this.
The deal-clincher: The residences are located in the historic Marble Arch corner of Hyde Park, which was the original gateway to Buckingham Palace.
Price: from US$3.26 million (S$4.45 million)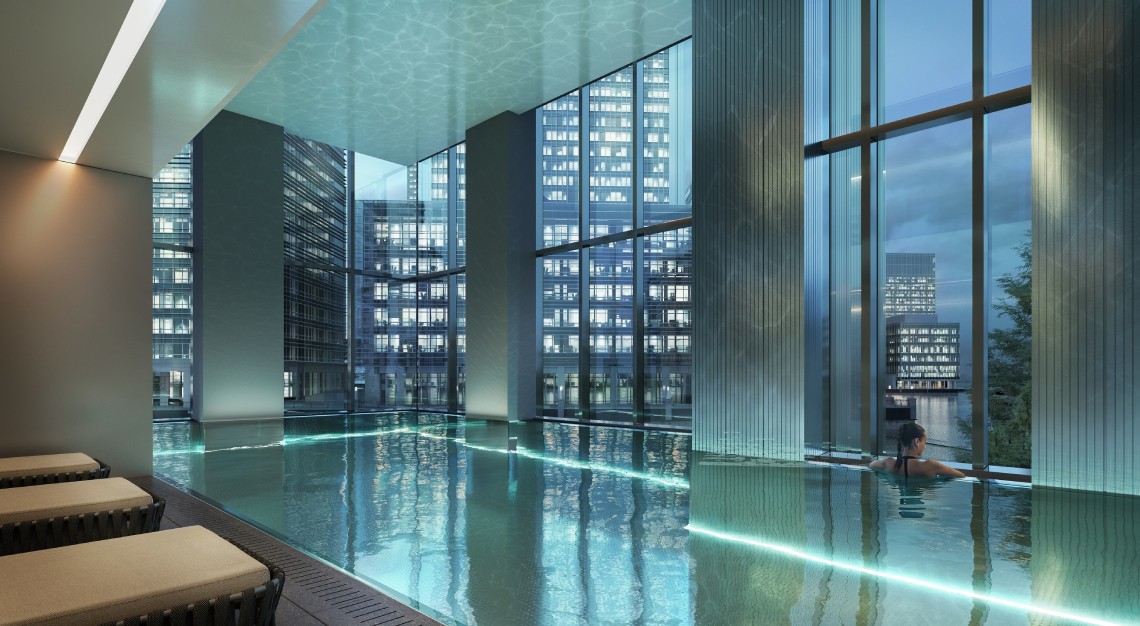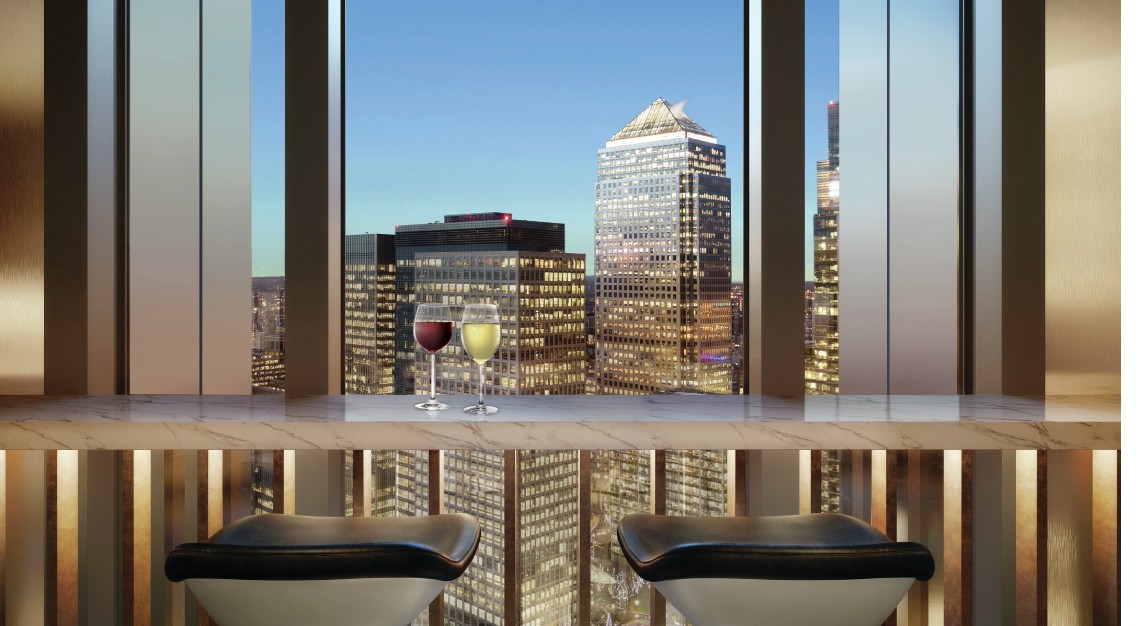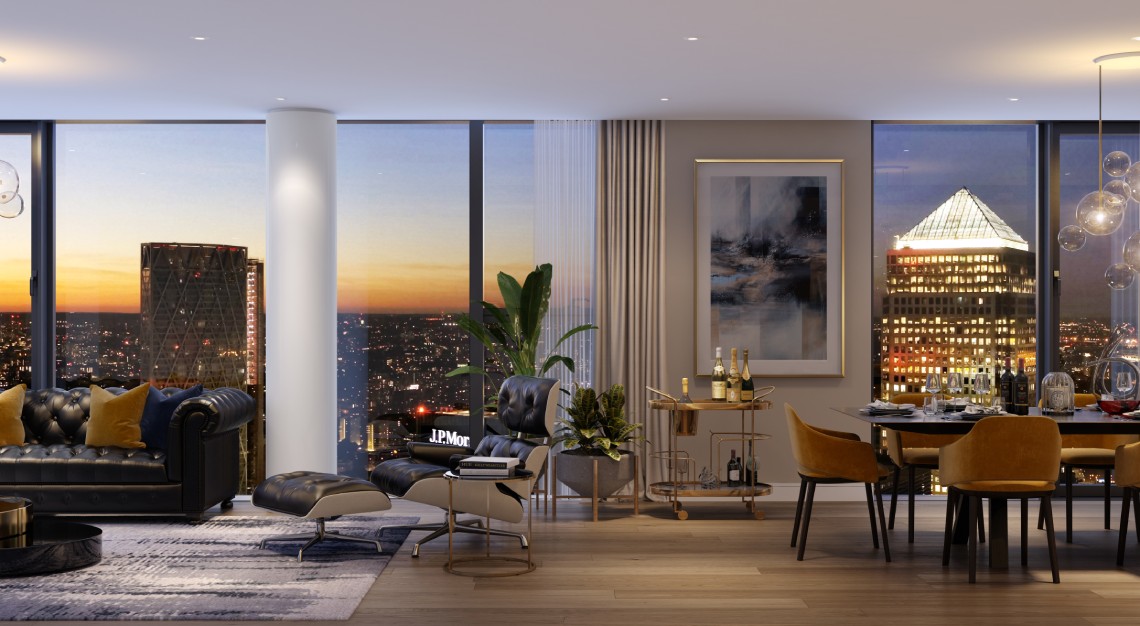 Three-bedroom Executive Collection apartment at South Quay Plaza, London, UK
Berkeley Group has released the Executive Collection; six premium homes that sit within the South Quay Plaza development in London. Set to be completed in 2021, the Executive Collection apartments are designed by Foster + Partners and occupy the 58th and 59th floors of the 220m-tall Valiant Tower. The three-bedroom apartments boast expansive floorplates ranging from 120 sqm to 155.9 sqm, and owners will be pampered with amenities such as a gym, sauna, spa and a residents-only Quay Club, situated on the 56th floor.
The deal-clincher: More is, indeed, more; residences come with furnishings such as Miele kitchen appliances, in-built wardrobes in all bedrooms and engineered timber flooring in the living and kitchen areas.
Price: £2.14 million (S$3.8 million)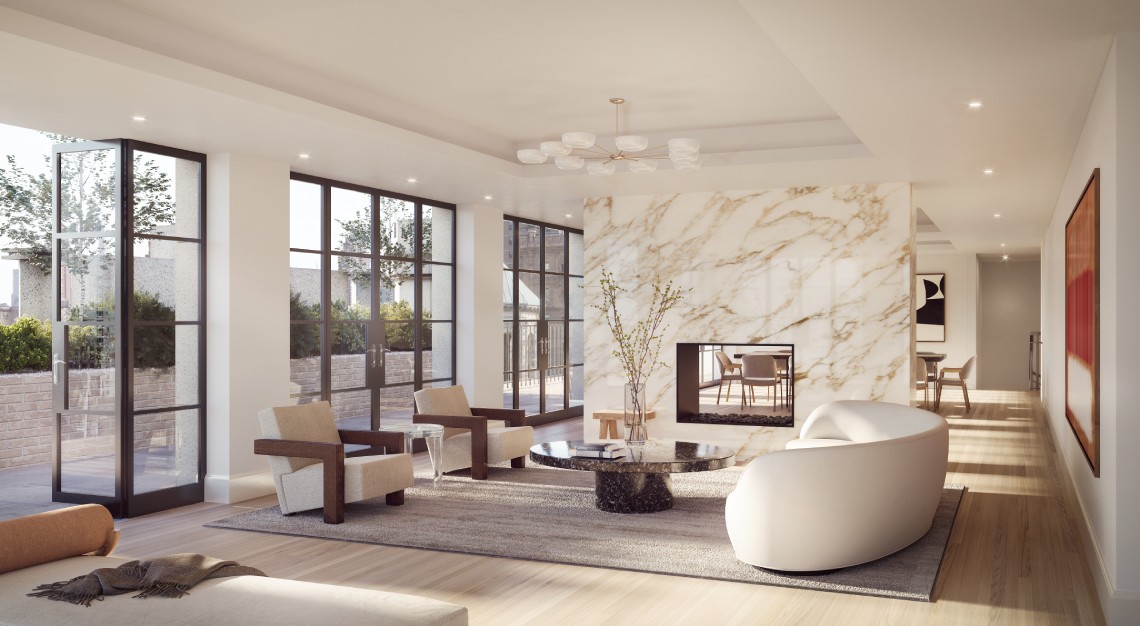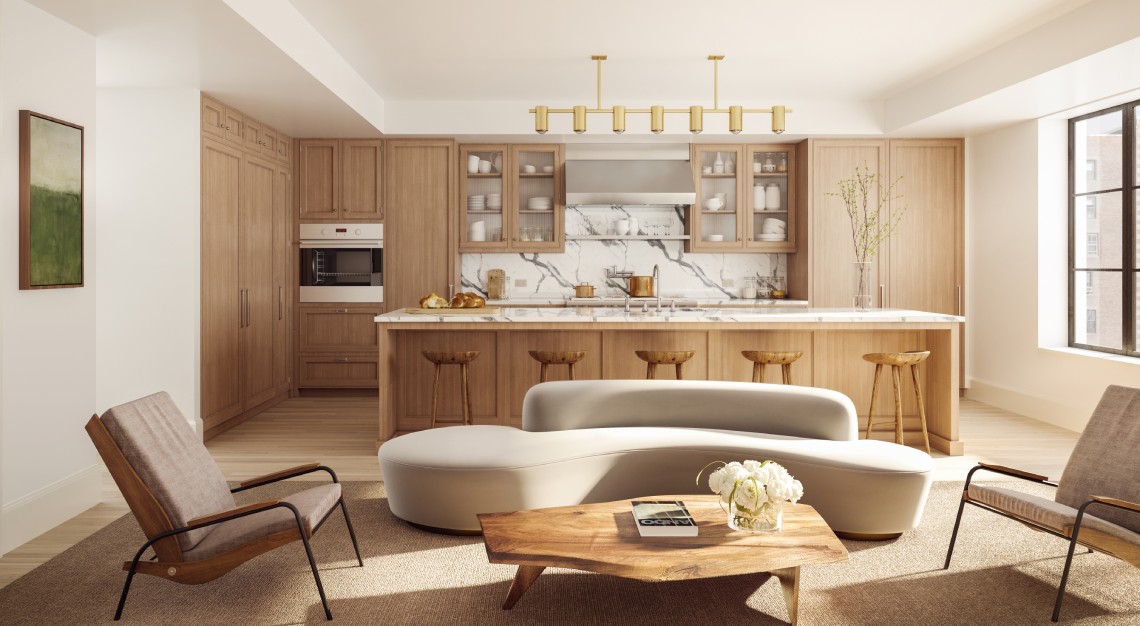 Terrace Penthouse, 555 West End Avenue, New York City, US
555 West End Avenue has just listed its crown jewel: the jaw-dropping Terrace Penthouse. This stunning four-bedroom, four-and-a-half-bathroom duplex spans more than 464.5 sqm, with 204 sqm of interior space and 260 sqm of private outdoor space over two levels. Ensconced within the residence is the Great Room, where you will find a double-sided, marble-wrapped gas fireplace that doubles as a divider, separating the lounge area from the dining area. From here, you can step out onto a wraparound terrace for panoramic river and skyline views.
The deal-clincher: Its future owners will benefit from being in close proximity to world-class dining hotspots, elite private schools and famous cultural attractions.
Price: US$22.5 million (S$30.71 million)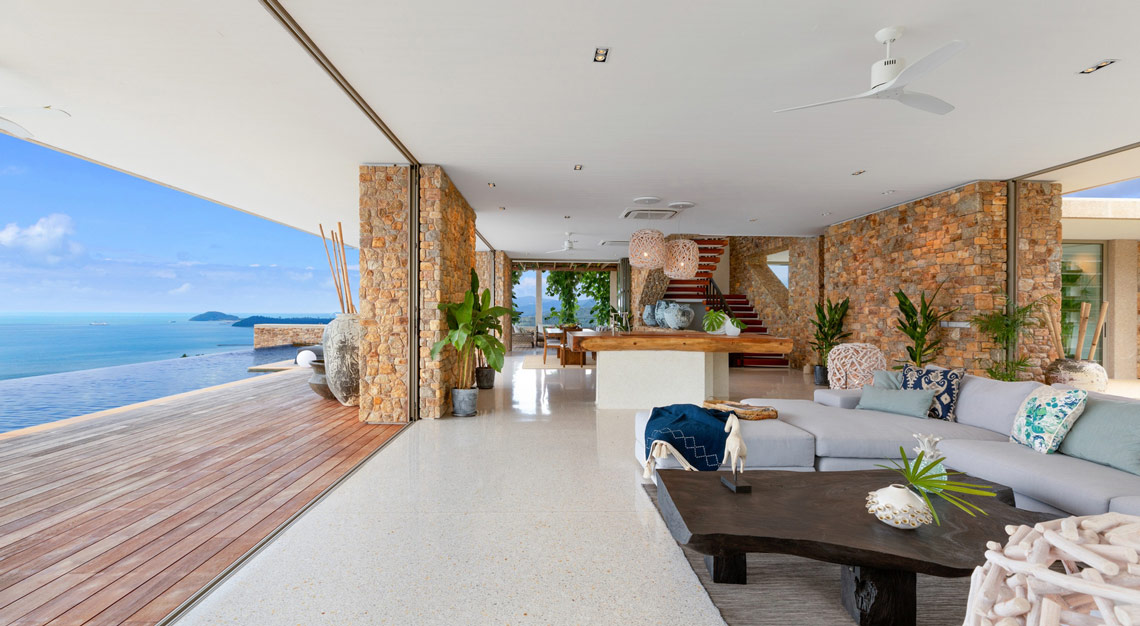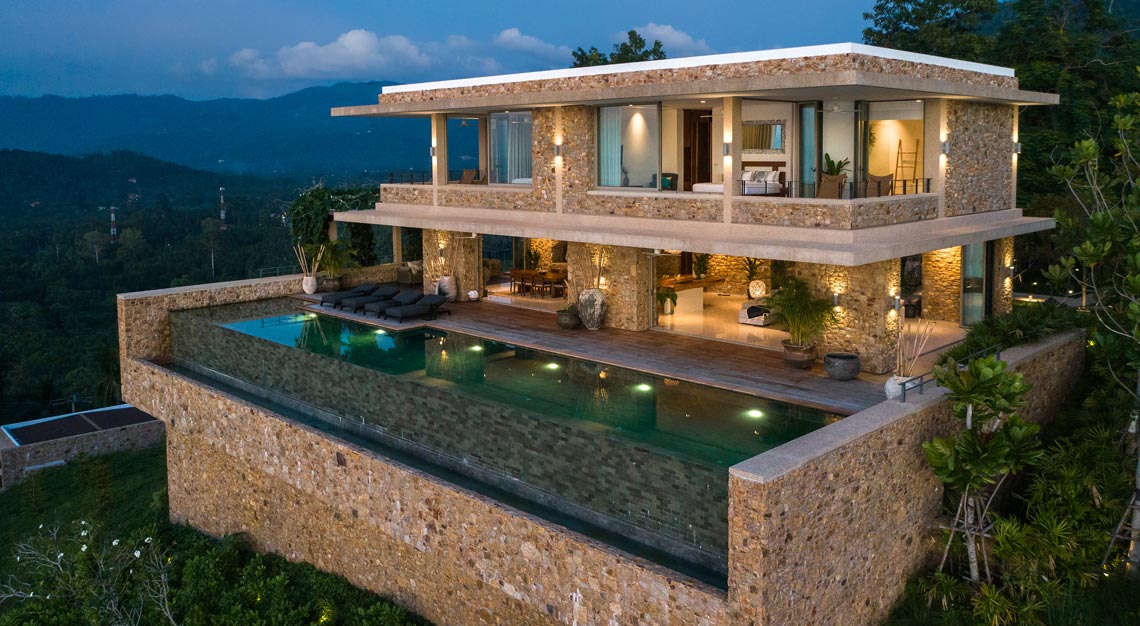 Villa Baan Sang, Koh Samui, Thailand
Baan Sang is one of only two villas in the exclusive gated and private Five Islands Estate. Wide terraces and full-height windows allow for unobstructed views of the surrounding sea and forest-covered mountain and valley. Just outside are gardens, walking, jogging and biking trails, and a 25m swimming pool. The views are equally spectacular inside the 13,573 sq ft villa, which has four bedrooms and five full baths. Granite walls, bleached tones of Thai teak, aged hand-cast bronze metal and the mosaic of azure Sukabumi stone complete Villa Baan Sang's five-star ambience.
The deal-clincher: The villa is just 40 minutes from Samui's private international airport.
Price: 155.7 million baht (S$6.6 million)