Max Mara's pre-autumn 2019 looks embody the scintillating chemistry of the dance world's most romantic pair
She was a 42-year-old revered ballerina. He was a Russian defector, a star of the Kirov Ballet and 19 years her junior. Together they forged a partnership, both on stage and off, that put even starred-crossed lovers to shame. The scintillating chemistry between Margot Fonteyn and Rudolf Nureyev, the 20th-century's most inspirational ballet dancers, inspired Max Mara's pre-autumn collection. Nureyev: All the World His Stage, the documentary by Jacqui and David Morris which was released earlier this year, was what enthused Ian Griffiths, the creative director of Max Mara.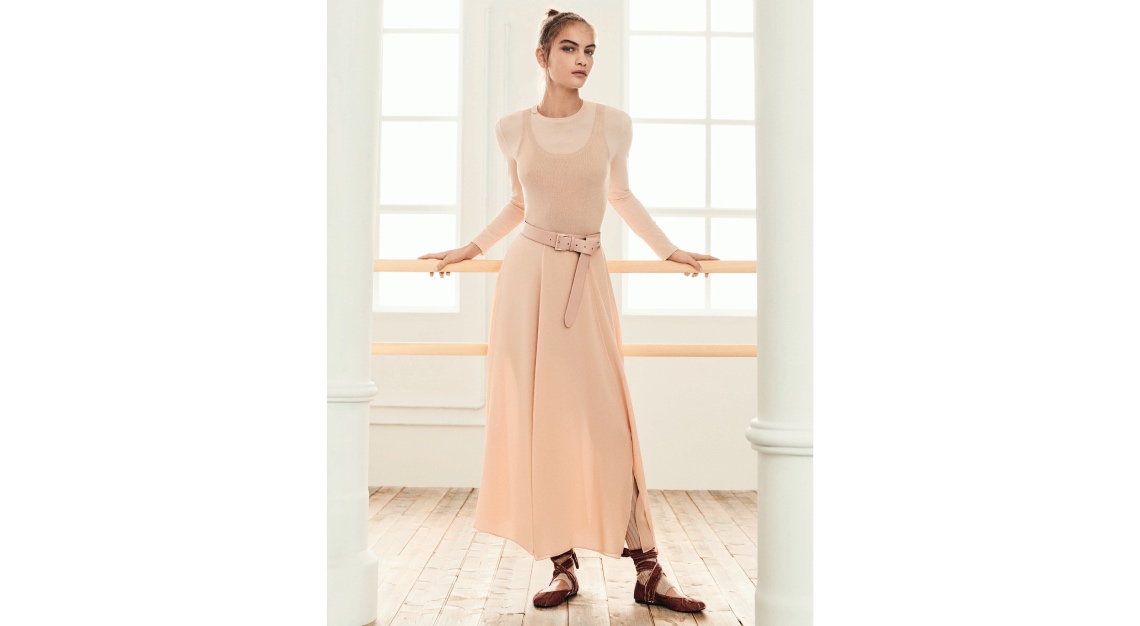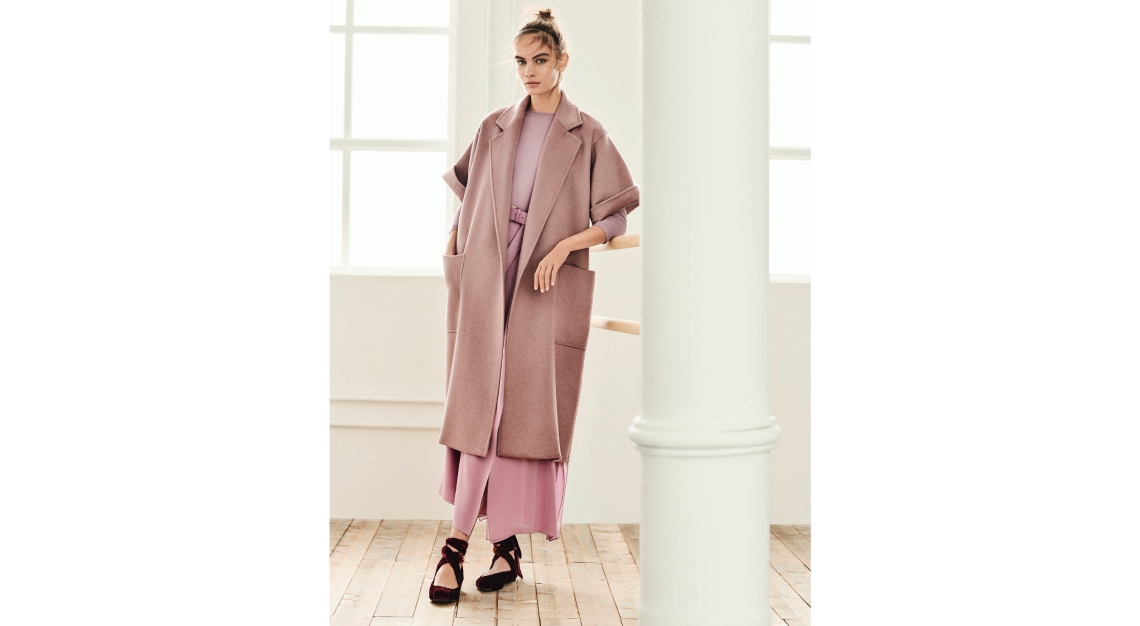 The collection picks up on the complex interplay between youth and experience, echoing Nureyev and Fonteyn's relationship. The mise en scene is the Royal Opera House, where the pair performed Swan Lake, Les Sylphides and Giselle, and the focus is about the couple's story rather than the recital.
The collection draws inspiration from the backstage moments between Nureyev and Fonteyn, where they were captured wearing training outfits, including T-shirts with rolled-up sleeves and knotted at the waist, ribbed knitted leggings and cache-coeurs. Nureyev's style is highlighted in the collection through soft masculine tailoring and cashmere boots, while Fonteyn's has inspired the inclusion of ethereal chiffon and georgettes.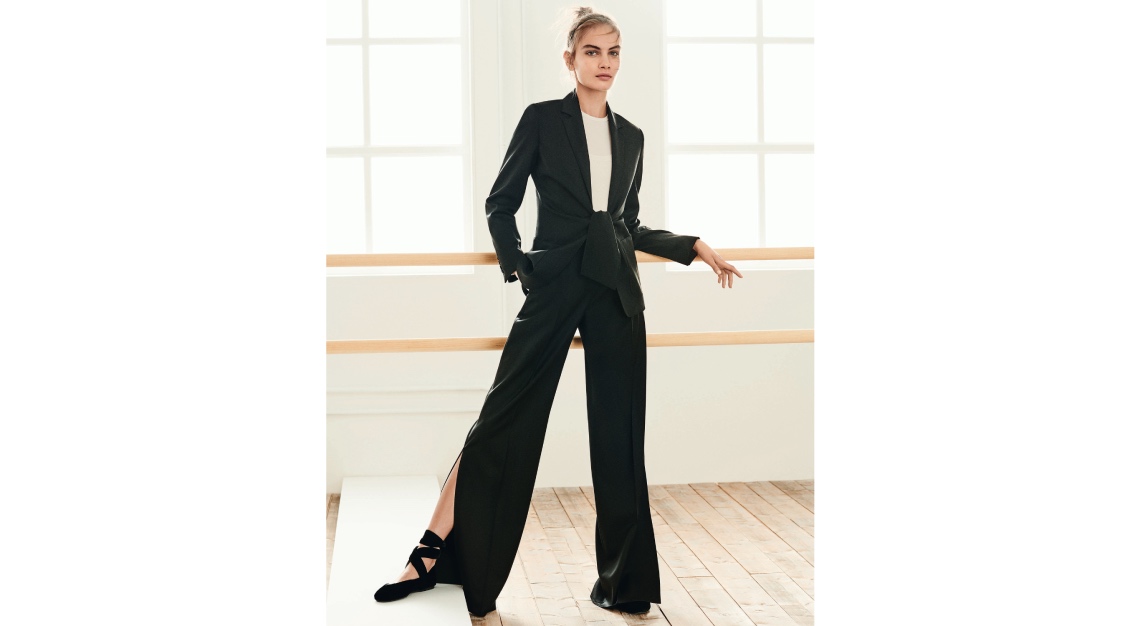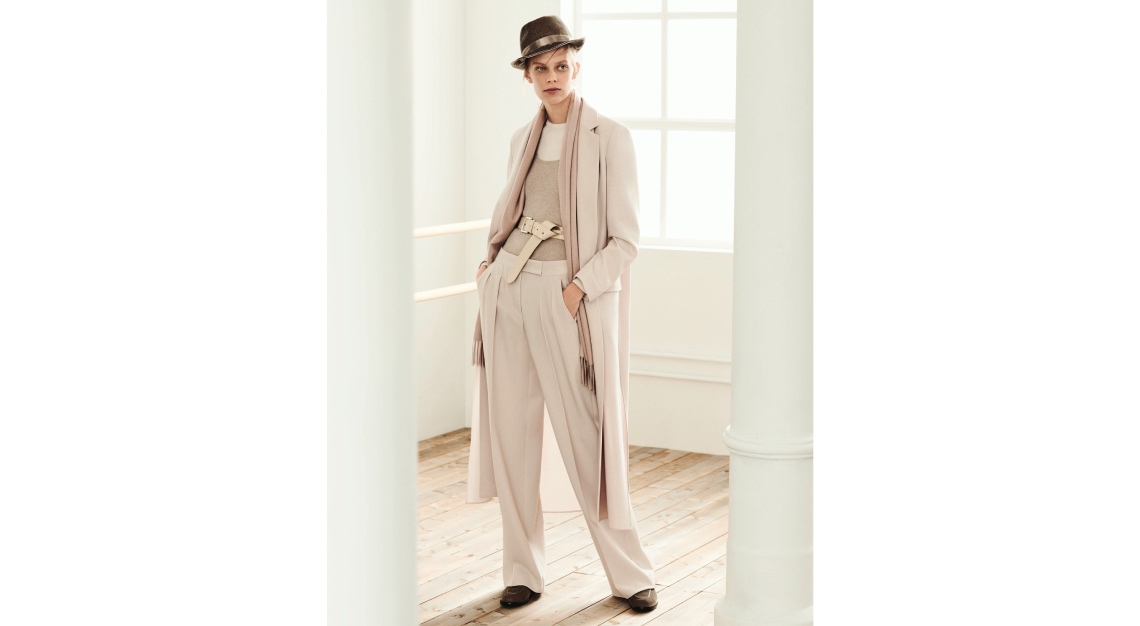 The collection sports soft pink tones, vibrant red accents and traditional blacks, with breezy skirts, wide-legged trousers and organza dusters elegantly bathed in shades of powder pink, lilac and copper. These pieces are best layered under matching roomy cocoon coats.
Relaxed-fit blazers paired with wide-legged trousers or long flutter skirts showcase an ethereal sense of femininity, while soft-layered chiffon panel dresses and lightweight tops exude a sense of unstructured ease.