The GT is the most un-McLaren McLaren ever

Of course I recognise this viewpoint is entirely subjective, but the softest, most daily-able McLaren ever made (its words, not mine) could be thought of as a more democratised version of its ultra-exclusive Speedtail. The McLaren GT, then, is the Speedtail for the people.
To start with, Woking's asking price of the GT is just a 10th of what it's asking for the Speedtail. And unlike the Speedtail's limited production run of 106 examples, the GT is available to anyone and everyone. Anyone and everyone, that is, who has S$859,000 burning a hole in their pockets.
And that's before you factor in COE premiums and before delving into an options list so long, it could rival the Great Wall of China for sheer expansiveness.
If you can't already tell, it's all about subjectivity and relativity with the GT. Against rivals that include the Aston Martin DB11, Ferrari Roma and even the Bentley Continental GT, the McLaren stands apart.
For starters, it's the only one among them to be a strict two-seater (in all fairness, most of its competitors don't have a roomy rear bench as well, but anyway), has a mid-mounted engine and has those dramatic beetle-wing doors that are a McLaren hallmark.
Despite being mid-engined, which usually means compromised luggage space, the GT's load-hauling ability is class-leading. There's
420 litres on offer, with an additional 150 litres under the bonnet. That said, unlike its rivals with a dedicated boot, fully loading up the GT's cargo bay will result in you obliterating rearward visibility. Rearward visibility that, even at the best of times isn't great, compounded by the fact that its wide rear haunches are constant fixtures in your side mirrors.
Of course, whether or not you value it is entirely dependant on your point of view, and given how the GT's four-litre, twin-turbo V8 and its 620hp will catapult you from zero to 100 km/hr in just 3.2 seconds, it's probably more valuable to see what's ahead of you than behind.
And in that light (pun very much intended), the GT is right up there with the best of them. Unlike most other McLarens, which make you feel like you're in the (cramped) cockpit of a fighter jet, the GT's cabin is more open, more airy and, with a glass canopy over a luggage bay you can reach into from the seats, a good deal less claustrophobic.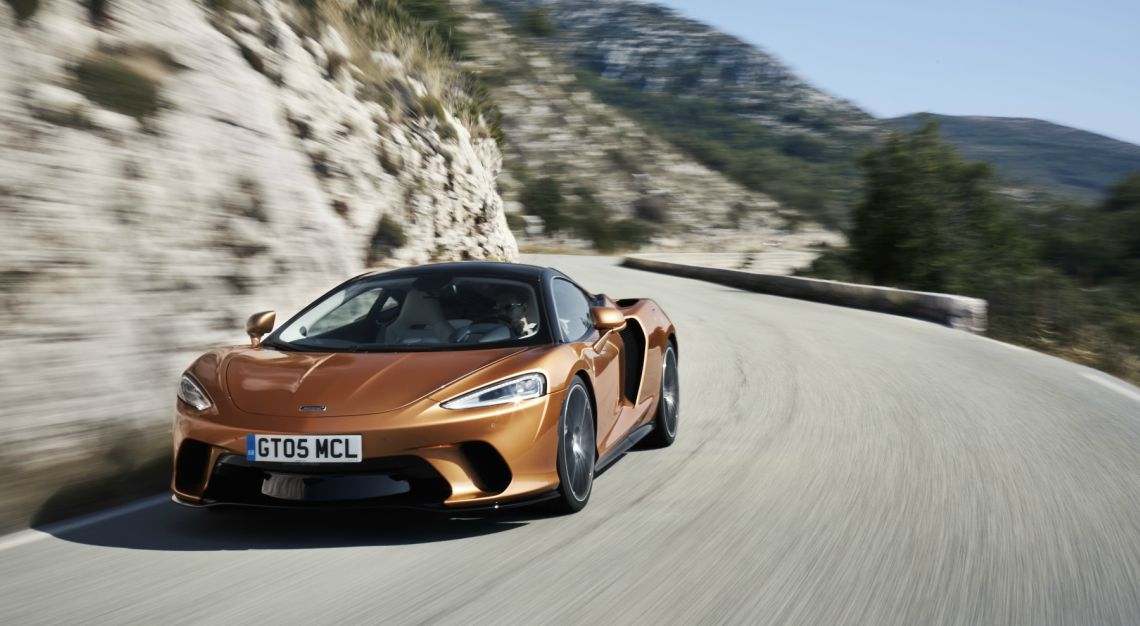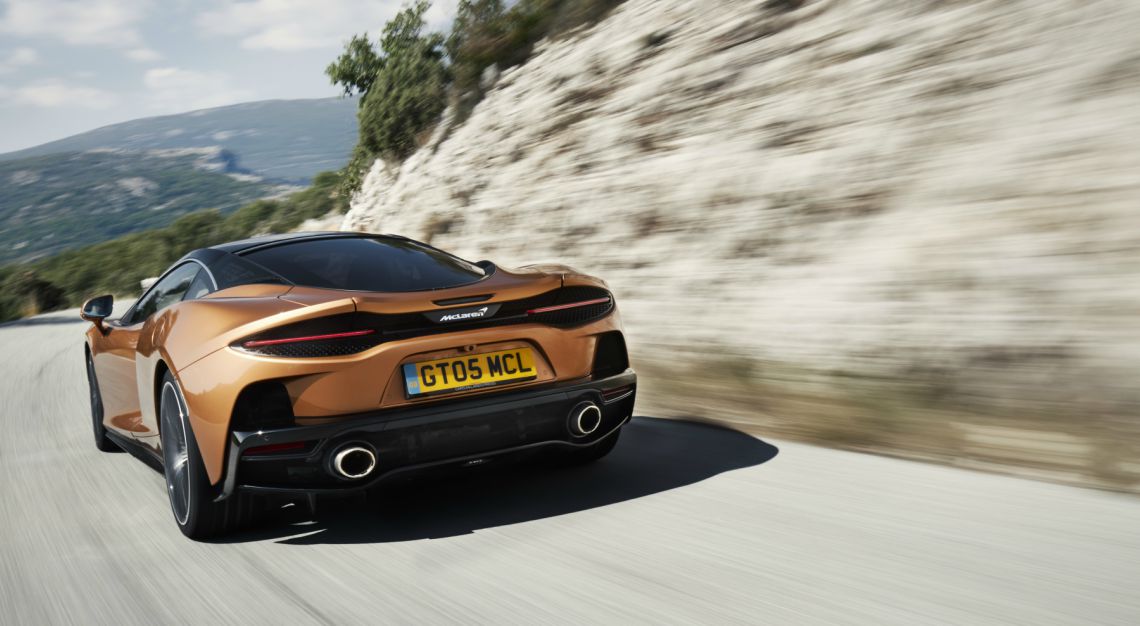 Also, good news if you don't have the flexibility of an Olympic gymnast because the GT's carbon fibre tub already has fairly low sills to begin with and features a cutaway near the front of the car so it's easier for you to step in and out.
It's all very GT (as in, the grand tourer archetype in general, not this McLaren in particular) so far, which bodes well.
However, as with all things on the GT (as in, this McLaren in particular, not the grand tourer archetype in general), it's all relative because, you see, this is a McLaren first and a grand tourer (distantly) second.
Don't let the acres of leather in the cabin, restrained trim materials (yes, you can have Alcantara and carbon fibre if you so choose), or McLaren's best approach angles and underbody clearance fool you.
The engine still starts with a bang and, even on moderate throttle loads, the exhaust note is fairly boomy despite McLaren's claims to it being the most refined car it's ever put on the road. There's also a multitude of mechanical noises while driving: the hollow thump as bumps resonate through the carbon fibre chassis, the whistle of the turbos, the whine of the hydraulic power steering pump and the somewhat lurchy nature of the seven-speed dual-clutch gearbox at city speeds.
If that isn't enough to convince you, there's the explosiveness of its engine and how short its first few ratios are. The top gear may be galactic, allowing lower revs while cruising, but plant your foot down in first gear and there's a manic edge to the GT's acceleration that's more sports car than grand tourer.
Still don't believe me? How about the weight of its controls, which is very McLaren, for want of a better descriptor. The throttle pedal requires a firm push, with the brake pedal requiring an even firmer one to engage the stoppers.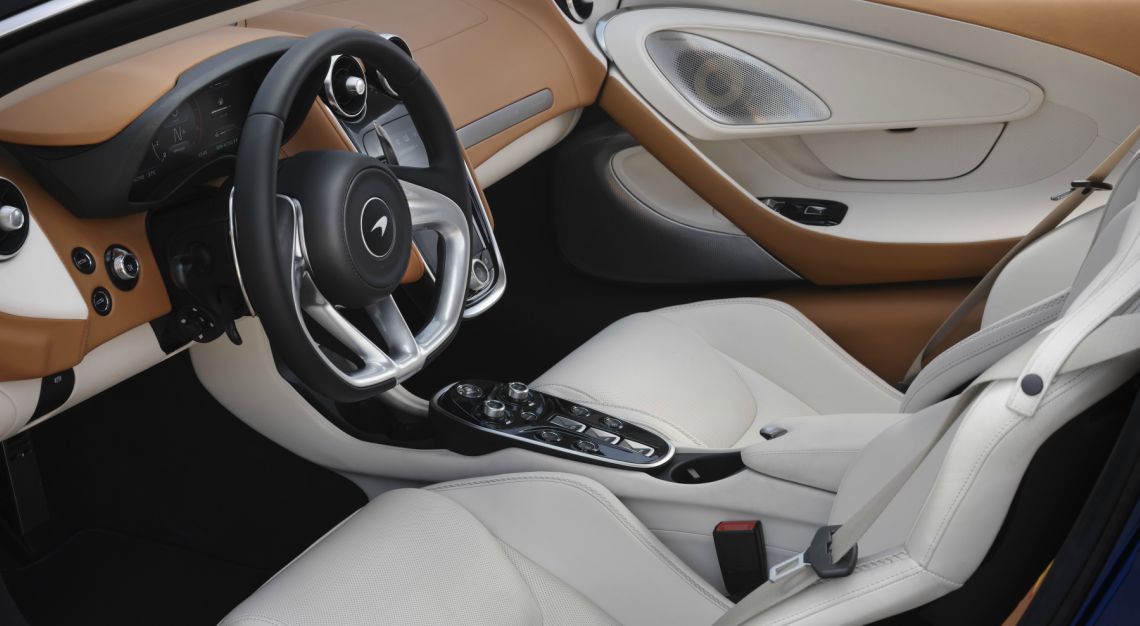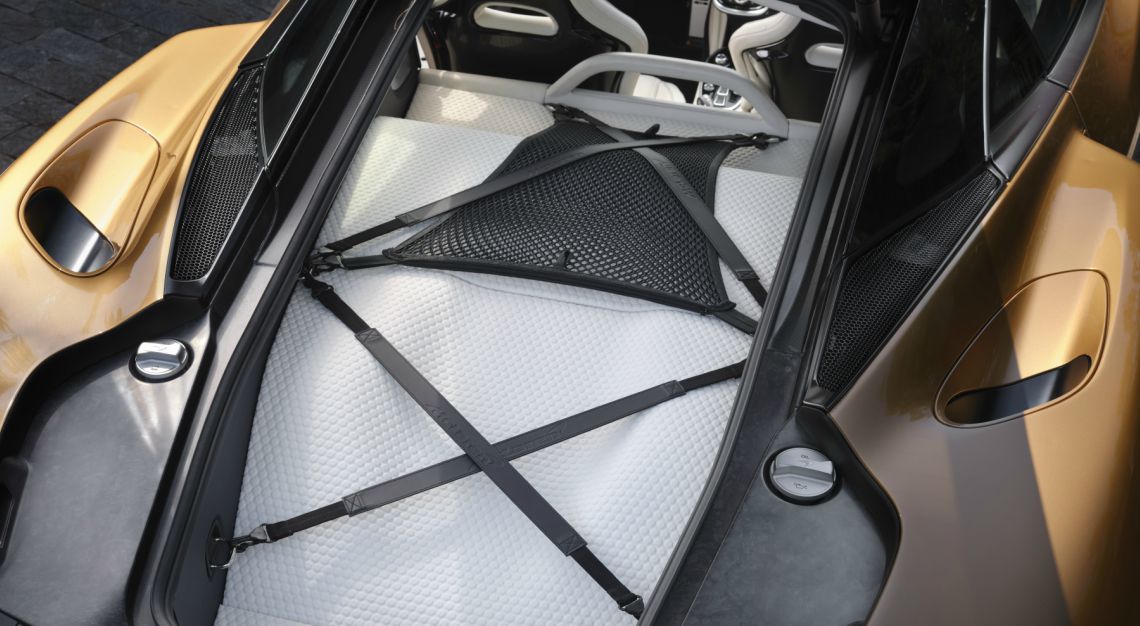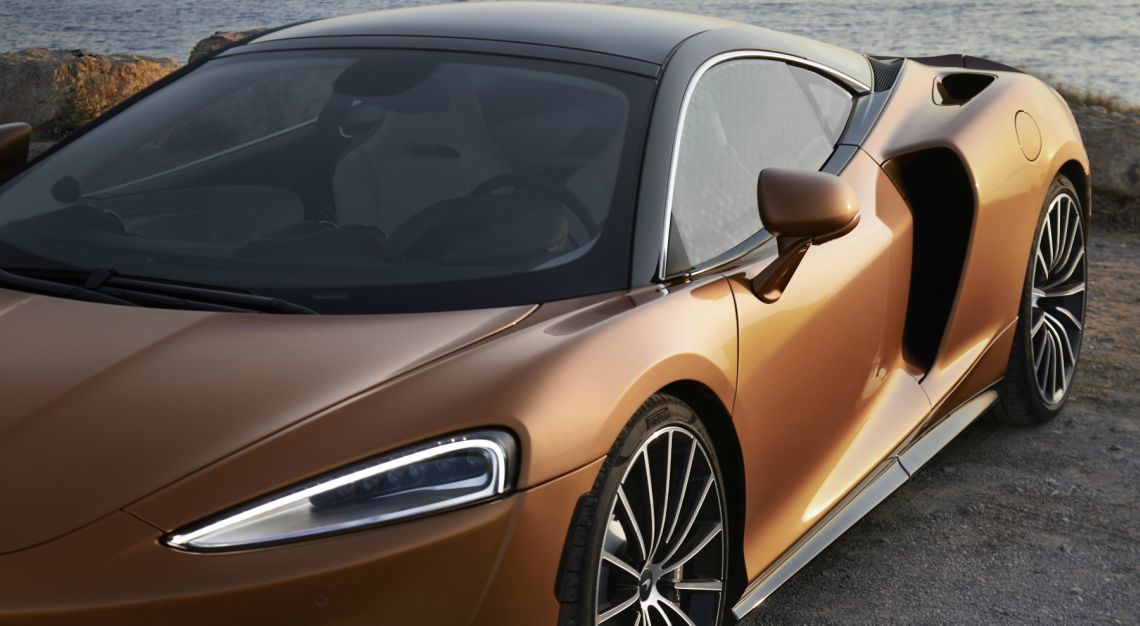 There is a small concession to the GT's touring nature in its steering, which has an uncharacteristic dead spot just off-centre, though I suspect that's deliberate in the interest of high-speed stability.
That said, pile on more lock and the GT's steering is as granular and tactile as all of McLaren's other products, along with the way the steering wheel twitches in your hands as the front wheels seek out off-camber ruts in the road.
There is a bit more pitch to the GT's attitude than with other McLarens, though its relative lack of weight (1,530kg) means it's far more darty than its rivals. Still, there's no getting away from the fact it's around 100kg heavier than the 720S.
Given the sports car edge to its personality, you're going to want to be awake driving the GT, lest it provide you a good wake-up call. Unlike its rivals, it doesn't really do languid.
Underneath its glass liftback tailgate and more genteel, less aggressive skin is a car that's every iota a McLaren. A softer McLaren, to be sure, but remember that 'soft' for McLaren is still hard-edged and raw to everyone else.
As for whether those are desirable traits or not is entirely, well, subjective and relative.
For some, it will no doubt be a compromised McLaren – the more mature product brief dictates styling that's less steroidal than its siblings and therefore more generic. The handling, while undoubtedly is the best in its class, also isn't near as sharp as one would hope from Woking.
But for some others, this is exactly what the doctor ordered. A McLaren that doesn't shout about its nature, visually or otherwise. The sort of car they've always been looking for: a grand tourer that finally delivers on its sporty looks without too much concessions in the way of luxury and refinement.
In that regard, it just might be the most GT car of them all. After all, the breed calls for long-haul touring ability, pace and handling in equal measure.