Mid-tier notchback with top-tier performance
To those of a more cynical bent, it's easy to dismiss the A35 Saloon as not a real AMG car. While it wears the badge with the hallowed three letters and comes looking on the outside and inside like a car that means serious business, it is, in reality a car that sits in the middle of the range. 
For instance, you don't get an engine built, tuned and signed off by one production worker, you instead get Mercedes-Benz's familiar 2-litre engine with the wicked turned all the way up to produce 306hp.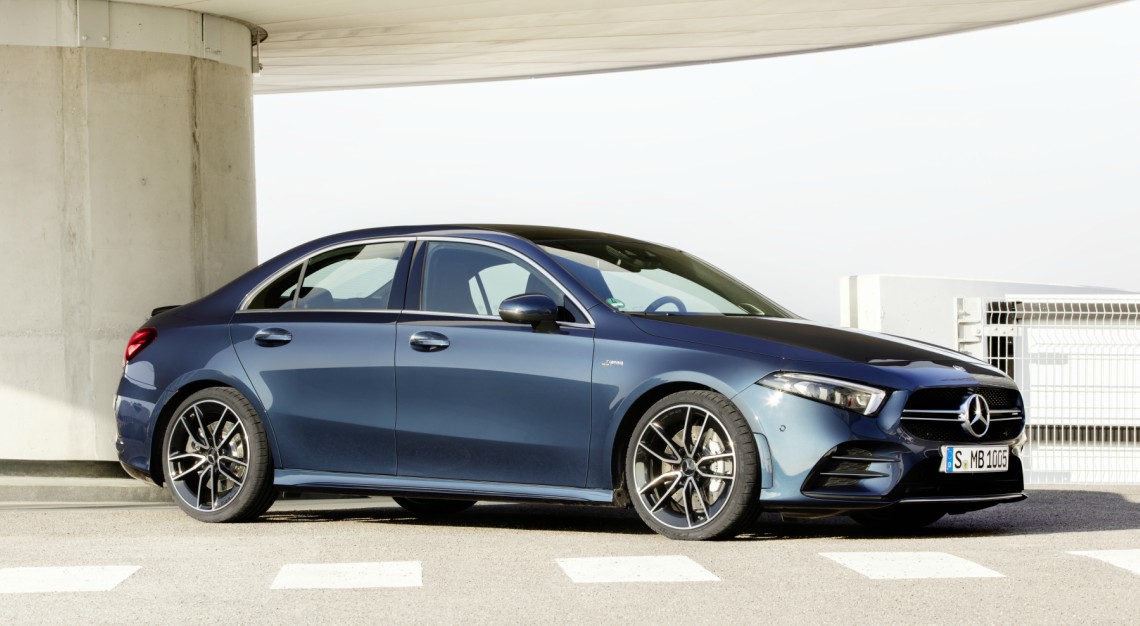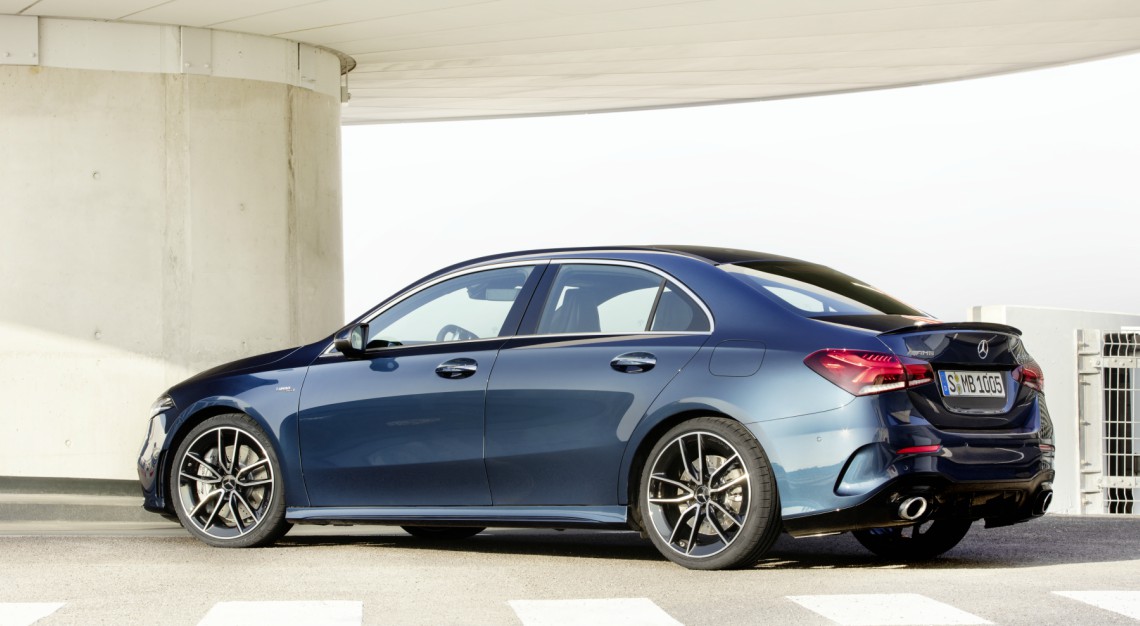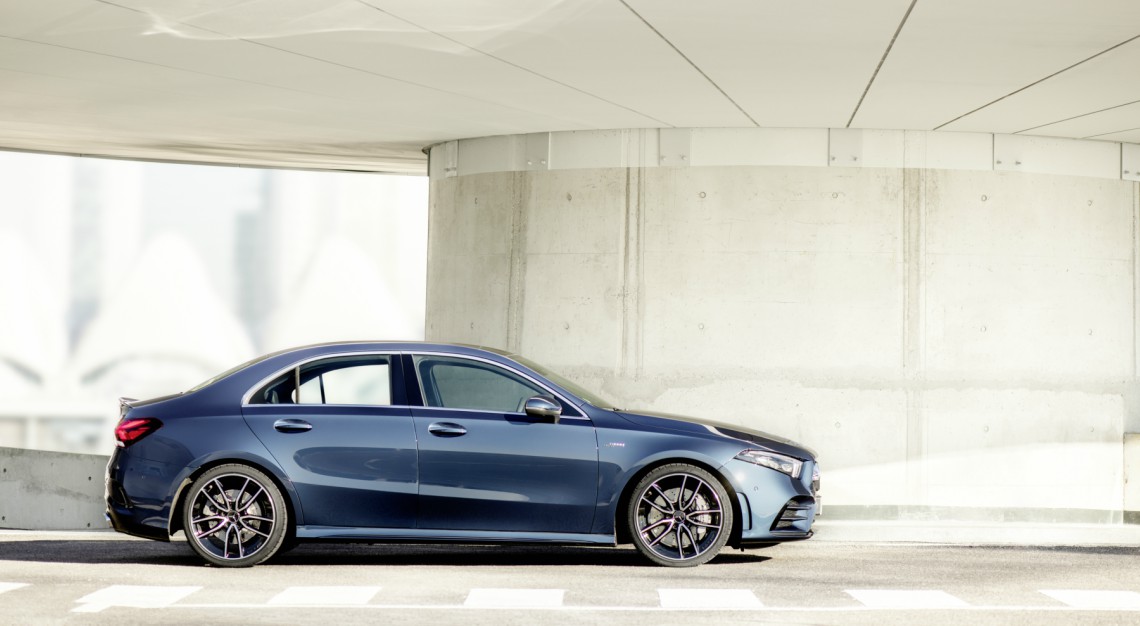 And on the inside, while you do get Alcantara seats with contrasting stitching, it's not the fancy deep bucket seats found on full-blooded AMG models, and instead resembles more the seats you'd get on more pedestrian Mercedes-Benz cars.
Still, if you found issue with any of the above points, you'd really be quibbling. That engine, paired with all-wheel-drive is good for a century sprint time of 4.8 seconds, and with some suspension components fashioned from lightweight aluminium, A35 has some manic point-to-point pace, whether the roads between said points are straight or twisty. And it makes all the right (bassy, rumbly) noises while it's doing so, too.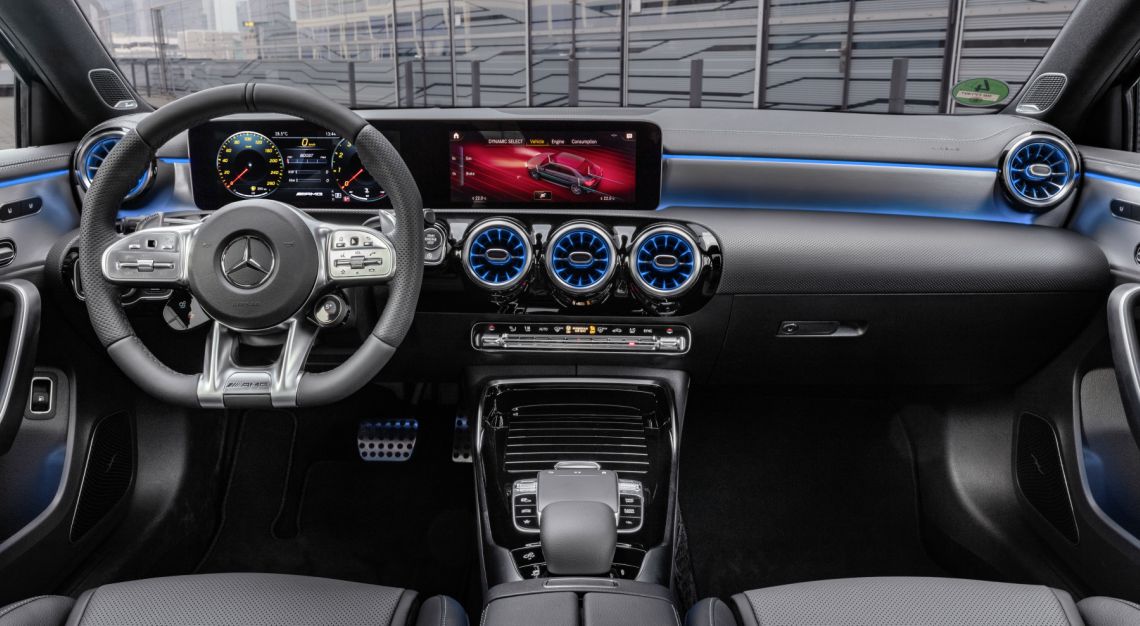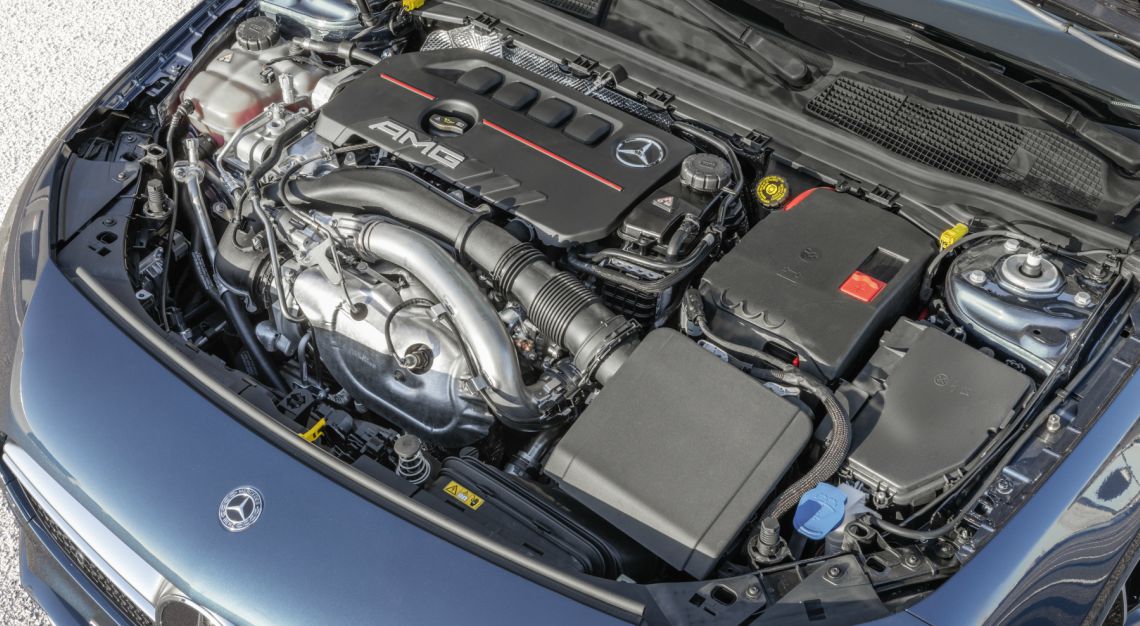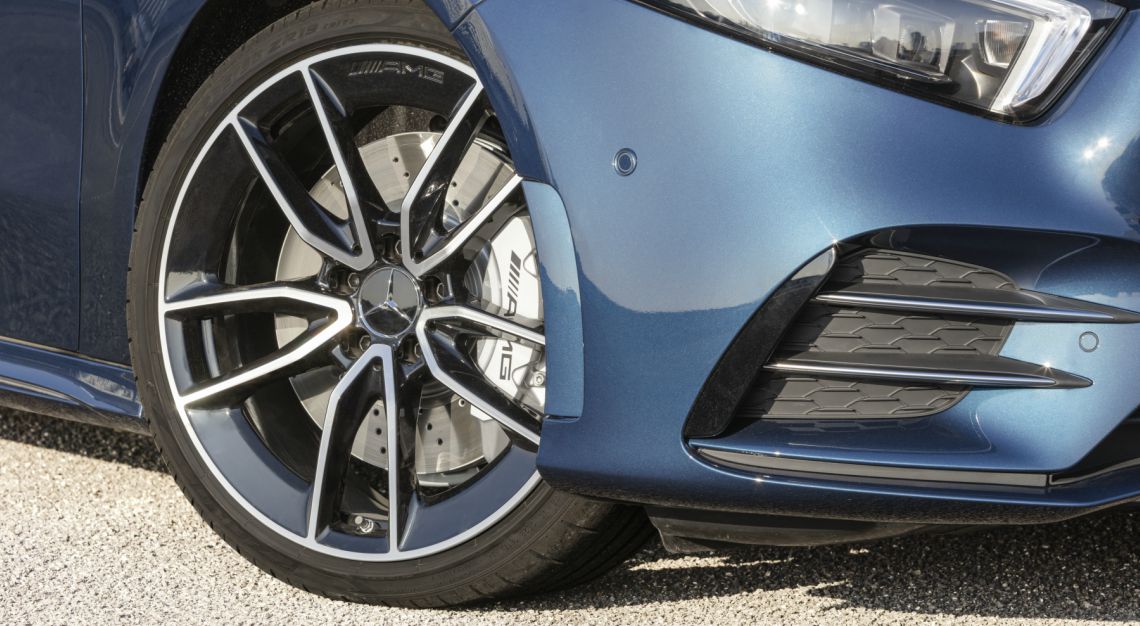 You'd be hard-pressed to tell at all the A35 Saloon isn't a 'real' AMG from the inside as well. It's got an AMG steering wheel and enough sporty trim and ambient lighting to make you believe you're in a top-shelf product. Yes, you are missing a few AMG-specific bits in the instrument cluster, but that's only if you really, really need to know how many Gs you're pulling around your favourite bend coming home. 
But the best part is how, at $225,888, it's around $80,000 less than the equivalent full-fat AMG model, the CLA45. The A35 Saloon looks like an AMG, goes like one and sounds like one. The only real issue here is how it rides like one. That is to say very, very firmly. See? Told you it was a proper AMG car…
PRICE: $225,888 (including COE, excluding options)
GO: Looks and pace of a true AMG car, at a wallet-friendly price
NO GO: Extremely firm ride