Mini's first production electric car could be its most significant product yet
So, here it is, then. The Mini Electric, or to give the car its full name, the Mini Cooper SE. This is the first fully electrified series production model by the British carmaker, and it's just about the most important model to come from the brand since its modern revival at the turn of the new millennium under the auspices of its new Teutonic masters.
In case that above point wasn't clear enough, let me say this now: the Mini Electric is a car that Mini absolutely needed to make, and it needed to make it yesterday. In case you haven't heard, exceptionally tough environmental regulations are set to take hold from the end of this year. If carmakers can't bring their average fleet CO2 emissions under 95 g/km, they'll be facing a fine of €95 (S$148) on every 1 g/km. And that's for each new car registered.
Doesn't sound like a whole lot, but some people did the math and reckoned that at today's rates, the industry could be facing penalties of well over €30 billion (S$46.88 billion). Annually. This gives you some idea as to why Mini, its parent company the BMW Group and pretty much any other carmaker out there are scrambling to put electric cars into production.
It's a good thing, then, that the Mini Electric could be put into production in relatively short order, just two years after the concept car made its debut at the 2017 Frankfurt Motor Show. The first electrified Mini takes its 184hp electric motor and battery technology from the BMW i3S, though with some mild modifications, mostly to make it fit in the Mini 3 Door's engine bay, according to the car's lead powertrain engineer, Michael Krauss.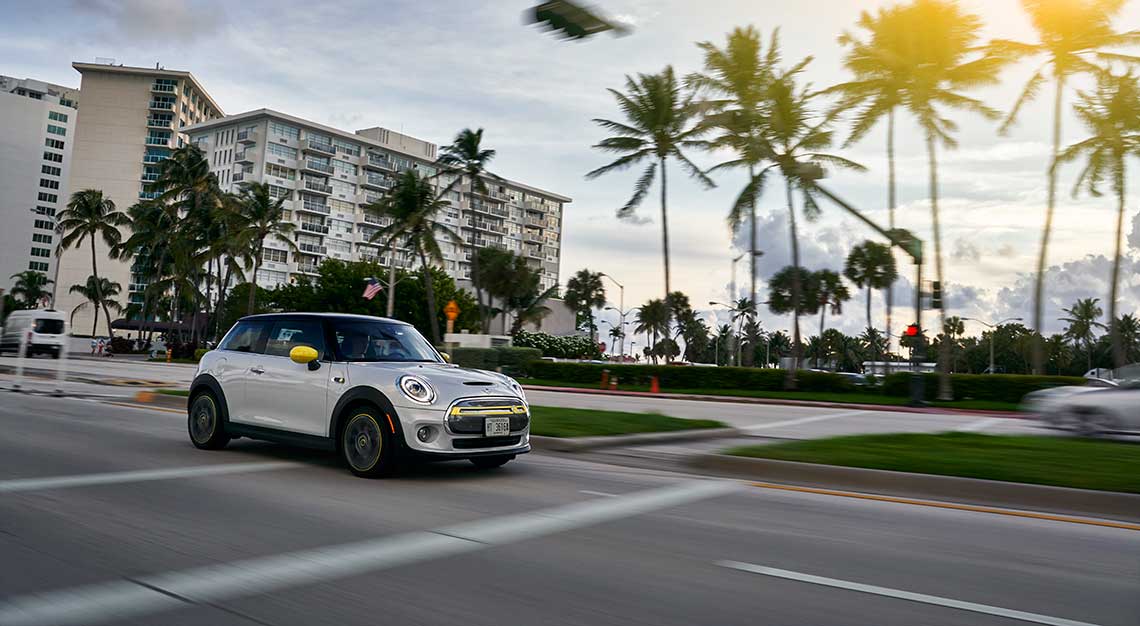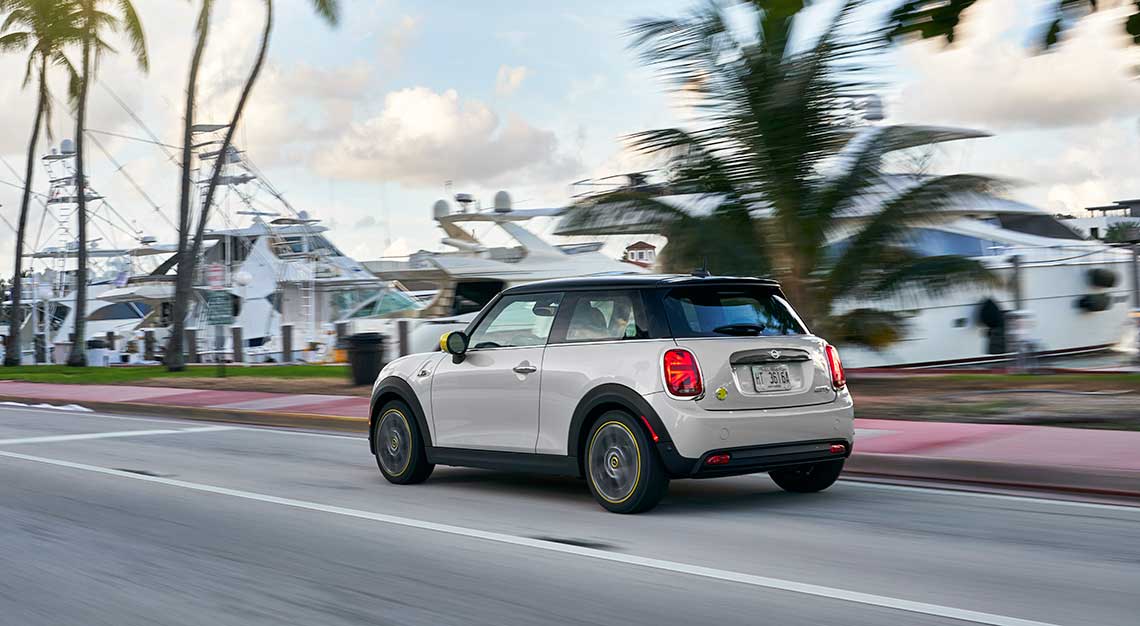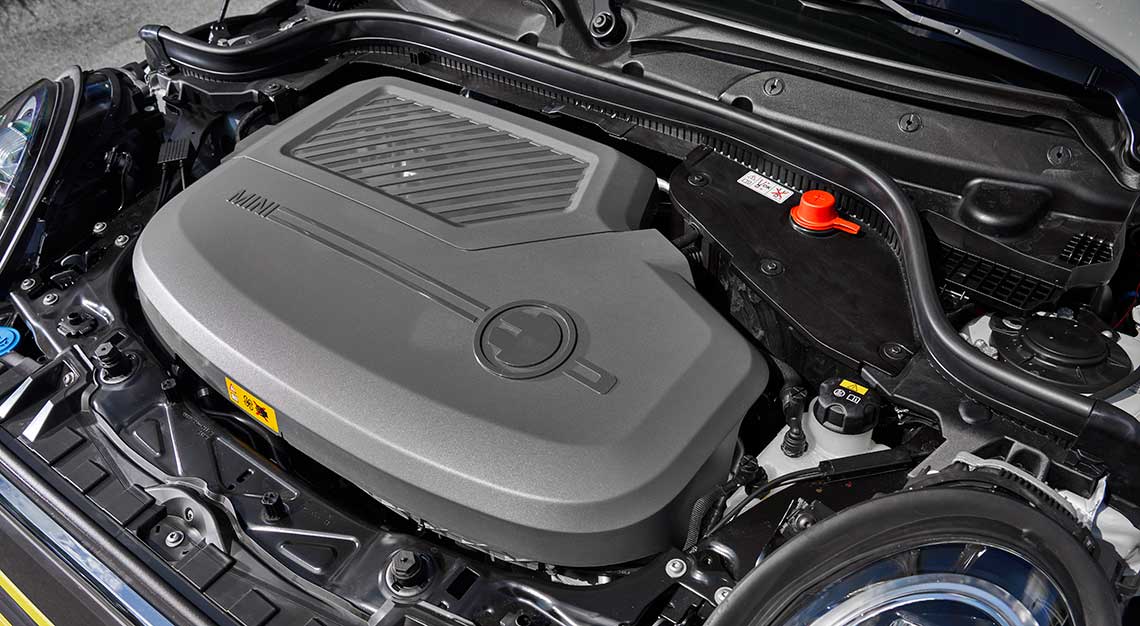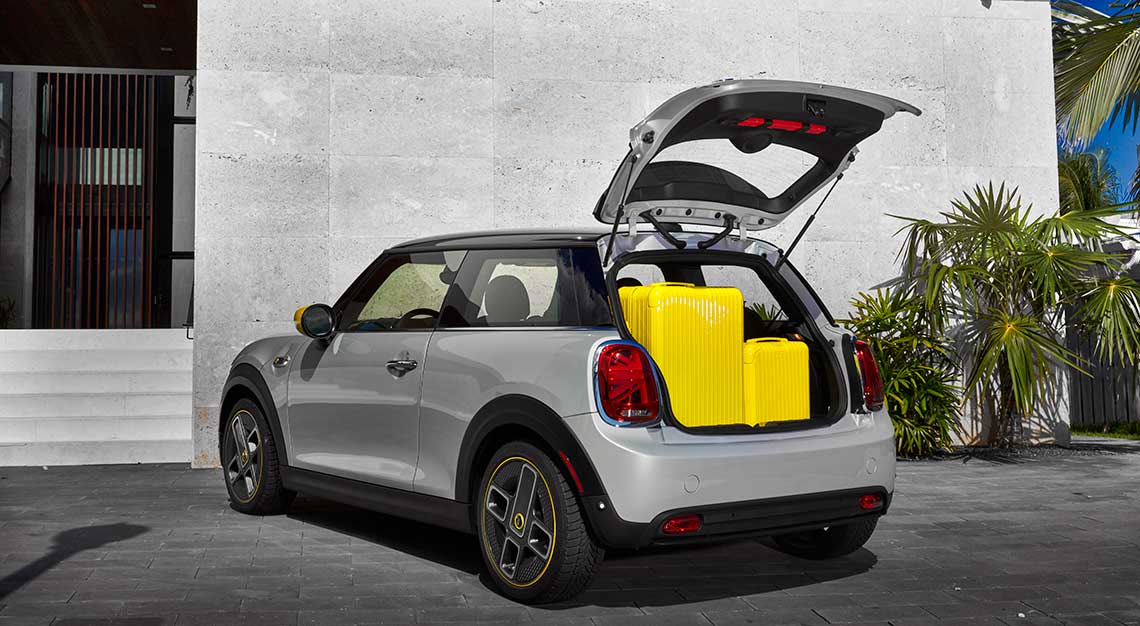 The T-shaped battery pack sits below the rear seats and the centre tunnel, occupying the space where the exhaust system would be on conventionally powered Minis. This means absolutely no compromises in interior and boot space, one of the key goals in the new car's engineering, says project lead Elena Eder.
This means that the 211 litres of boot space with the rear seats up is preserved, as is rear bench legroom. It's a far cry from the experimental Mini E of 2008 (600 were produced and leased out as part of a public trial) which, owing to its battery pack, had no rear seats and a severely compromised boot. If you've been in a modern Mini, especially the smallest model that the Mini Electric is based on, interior space is at a premium and every little bit counts.
In light of that, and in spite of the Mini Electric having the biggest possible battery pack its engineers could cram into its chassis, its total capacity is just 32.6kWh, giving the car a claimed range of 235km. Of course, achieving that range would have to see you go on a crash diet, drive with eggshells taped to your shoes, find a flat empty road and be in the Green+ driving mode that not only dulls throttle response to the point of torpor, it also shuts off the air-conditioning. Clearly, not something you'd want to do in Singapore.
And clearly, that's not the sort of conditions I experienced in Miami. A freak cold snap saw the mercury dropping to single digits along with roosting iguanas out of trees (no, seriously) the night before, and giving way to temperatures in the mid-teens during the time of my drive.
So, while it was technically possible to drive the Mini Electric there in Green+ without melting into a sweaty puddle, the Miami traffic certainly wasn't cooperating. Urban congestion, traffic lights every 50m or so, lane closures from roadworks and a handful of accident tailbacks conspired to make it the worst possible time to see how far the Mini Electric could go on a single charge.
In all fairness, one could also argue that the aforementioned traffic conditions are perfect for the Mini Electric, and it is, in fact, how most of its potential owners will end up using their (electric) cars. I hear you at the back making snide remarks about its real-world range of just under 200km giving its owners no choice but to use it as such, but the Mini was always envisioned as an intra-city runabout, not a long-haul tourer.
Working as intended, then. Wait, so what about the fabled 'go-kart feeling'? The overarching aim of the Mini Electric, says Eder, was to build a Mini… but one that runs on clean(ish) electricity, not icky fossil fuel. And I'm happy to report they're successful there.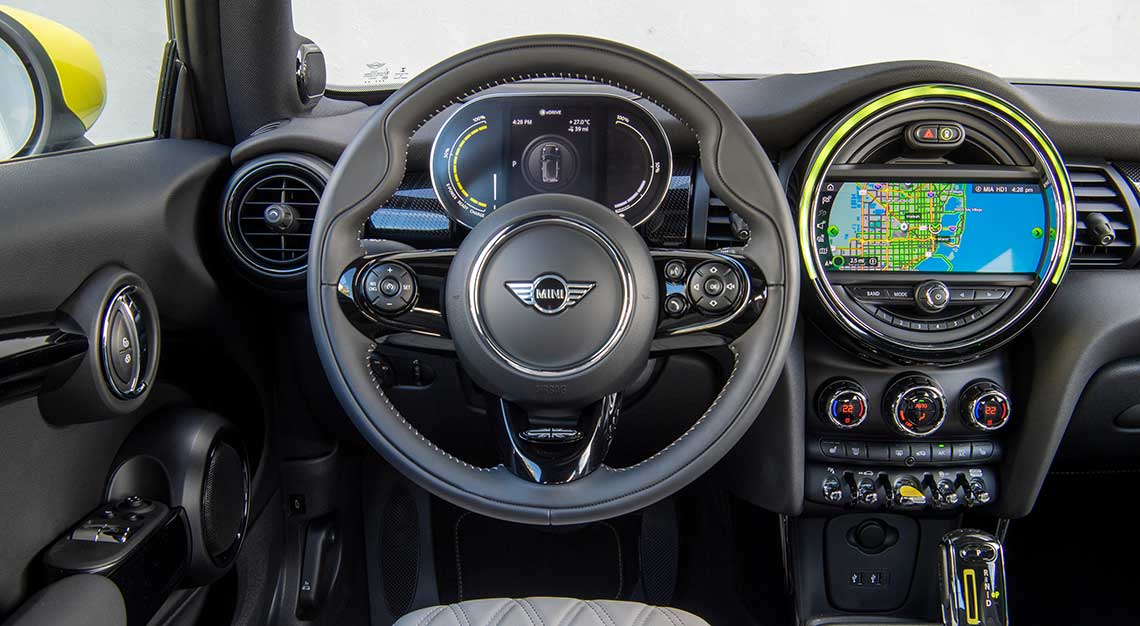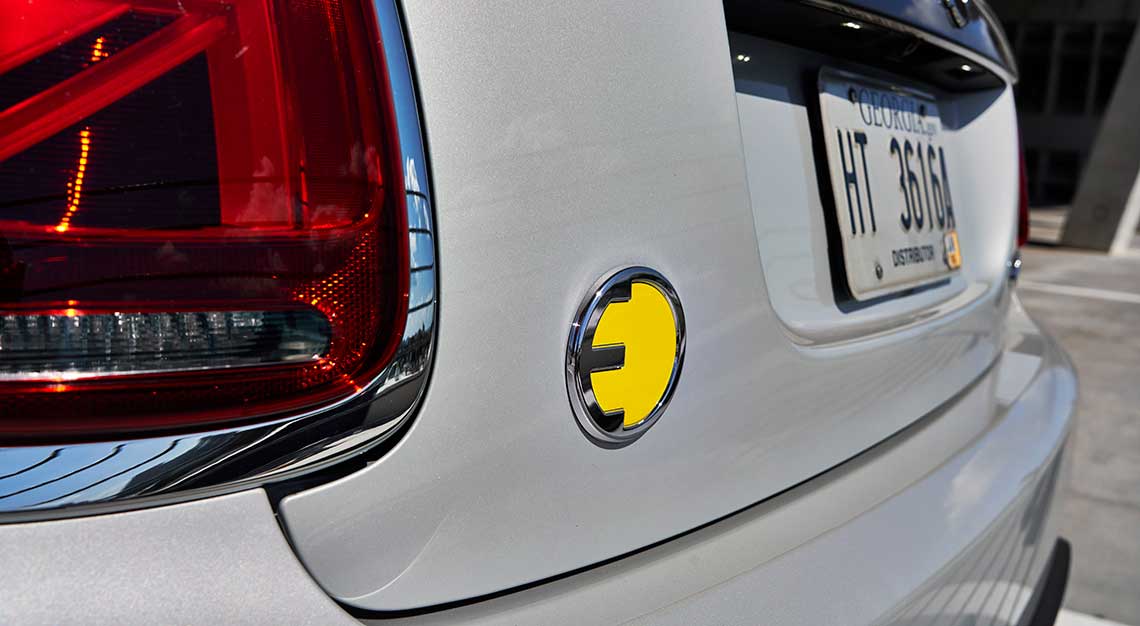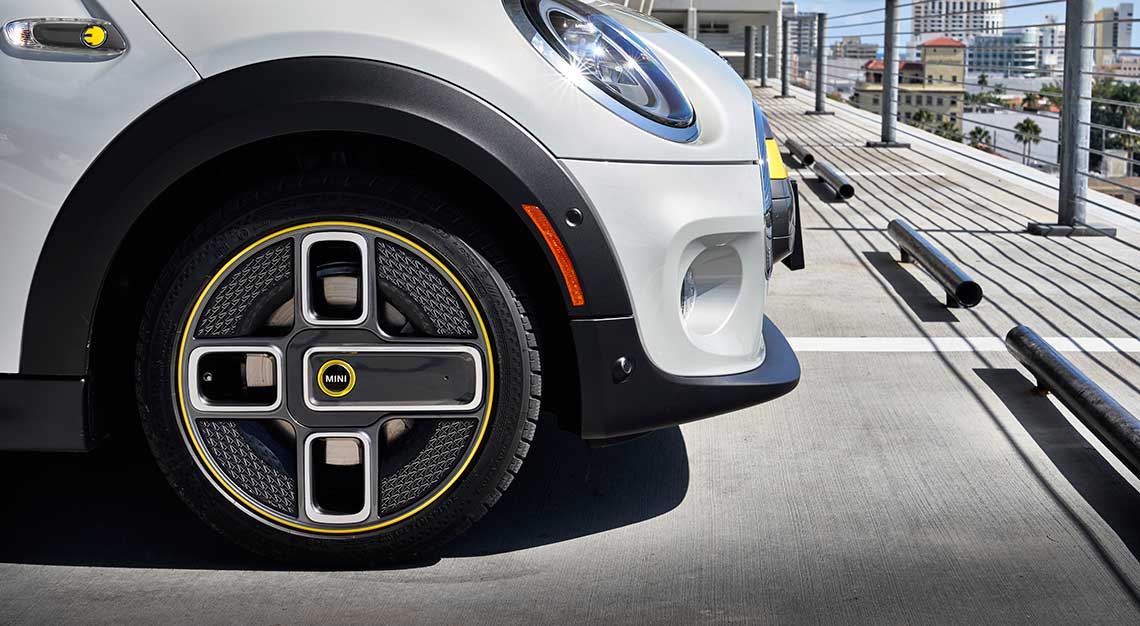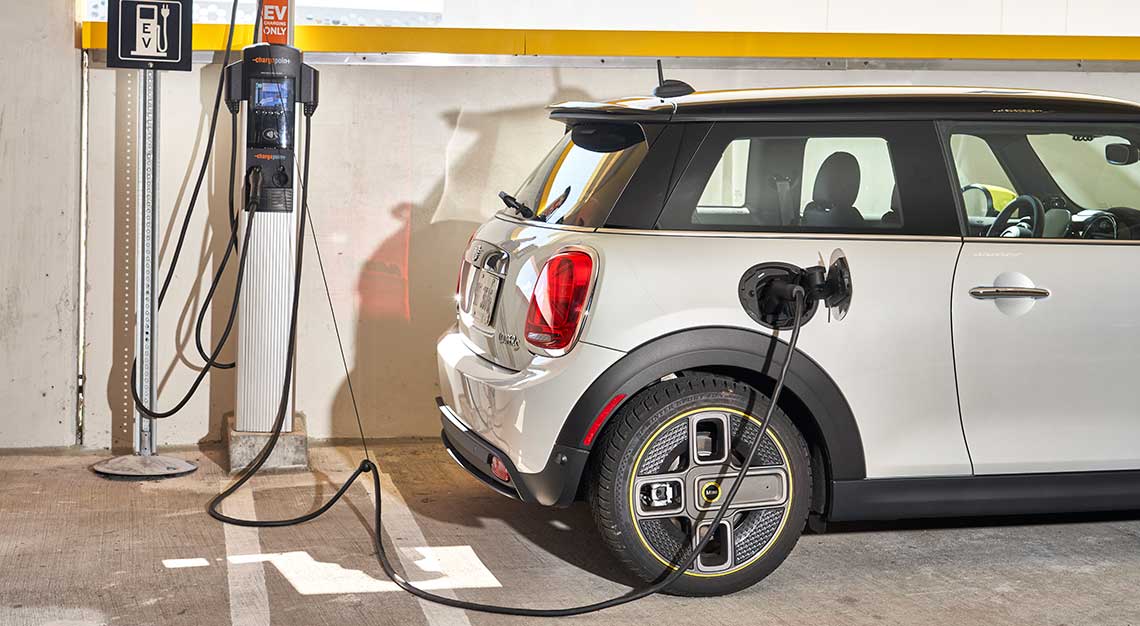 Apart from the complete lack of vibrations and engine noise, there are few hints from its drive or appearance (the highlighter-yellow accents can be done away with) that would suggest it's electrically powered. Its nose is still as darty as a Mini should be, and the instantaneous pep of the electric motor and its 270Nm is a perfect fit for urban environments. The Mini Electric is the most go-karty thing Mini makes.
You won't notice the extra 18mm bump in ride height (a necessity in order to provide enough ground clearance for the heavy battery pack) too much. You probably also won't notice the extra 145kg the Mini Electric is lugging around over regular models.
If anything, the added kilos temper the Mini's usual hyperactive nature, and with the weight evenly distributed between the axles and so low down in the chassis, it feels stapled to the tarmac. It does, however, flop quite heavily into dips, owing to the car's weight distribution being concentrated so low down, but it's preferable having it feel like it's tipping over in corners, as was the case with earlier electric vehicles.
The only question mark is in how much it'll cost once it gets here. Globally, it's priced just under a comparable Cooper S, which means a price tag in the region of S$150,000 here, but don't forget the Mini Electric will cost S$1,964 in road tax per year, which is 50 per cent more than the former.
However, the Mini Electric also comes with standard equipment such as full-LED headlights, a digital dashboard (a first for Mini), DC quick-charging capabilities (zero to 80 per cent in 35 minutes) and funky, model-exclusive asymmetric wheels. Whether that's enough to convince buyers to go highlighter-yellow is perhaps the bigger question.
But either way, you won't really have a choice, since the Mini Electric is the only game in town at the moment in its segment. It helps there's nothing to compare it to, but on its own merits, the Mini Electric is the most fun I've had in a Mini in years. Which is odd, since there's a good deal about it that's instantly familiar if you've ever spent any time in a modern Mini.
Okay, let me rephrase that slightly. The Mini Electric is the most desirable car the brand makes, and I'd place it ahead of all the manic John Cooper Works versions. The move to electric power just feels so at home for the Mini, so right, that it makes me wonder, by golly, why couldn't Mini have done something like this sooner?