In this year's Best of the Best, we continue to honour the brands and people who have continued to create covetable products, even in the midst of a global pandemic. Here, we have Patek Philippe win 'best perpetual calendar'
Those caught up in the never-ending hype surrounding Patek Philippe's sporty Nautilus would be remiss to overlook the company's new 41.3mm by 11.5mm platinum In-Line Perpetual Calendar Ref 5236P-001. The linear display of the day, date and month is, surprisingly, a first for a wristwatch by the company. And while it may seem incredibly logical, especially for a manfacturer that specialises in the complication (Patek Philippe produced one of the first perpetual-calendar wristwatches in 1925), its realisation was more challenging than it appears.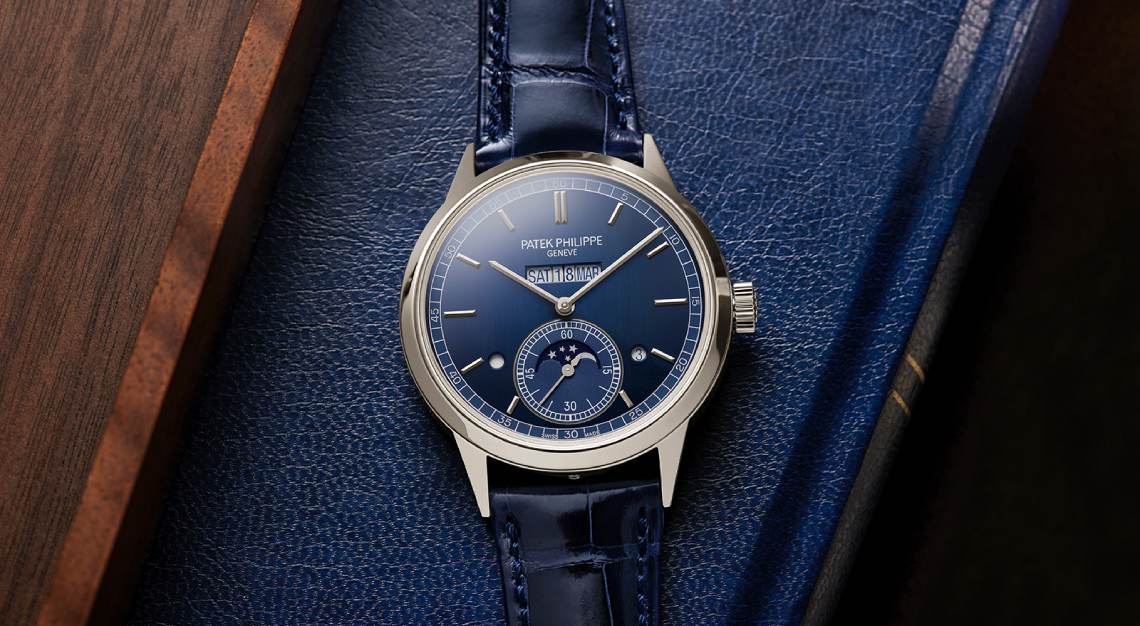 Based on the 1975 No. P-1450 pocket watch, which now resides in the brand's museum and features a similar display, the new wristwatch was a challenge in size, space and energy. The linear alignment requires 118 additional parts for an already hefty complication. As a result, the extremely slender calibre 31-260 REG QA, introduced in the Ref 5235 Annual Calendar Regulator, was used as a base. Secondly, moving the simultaneously changing discs onto one plane causes a drain on energy, so among other improvements the torque of the spring barrel was increased by 20 per cent and the winding power was boosted by a platinum mini-rotor in lieu of a 22-carat yellow-gold one. Finally, keeping the display legible while maintaining an elegant size was another hurdle, requiring four discs rather than the traditional three. 
In case you need further proof of its horological prowess, it also took three patents (for the display, shock absorber and date switch from 31 to 01) to create the perpetual-calendar mechanism. This is pure Patek Philippe at its best, and the movement finishing shows off the same thoughtful execution while exuding the signature restrained elegance on which the watchmaker originally built its name.