Need a timepiece that pairs perfectly with your wardrobe? A bold watch like this combines artistry and technical chops in one svelte coup, making the perfect companion for today's discerning woman. And thanks to AR technology, you watch it come to life here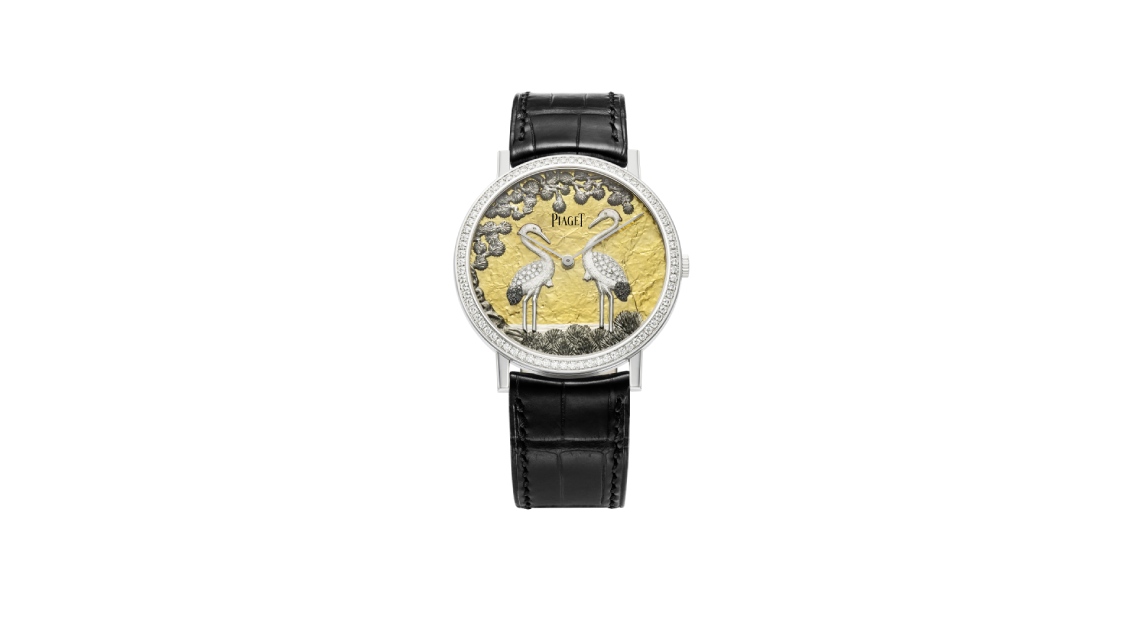 In this timepiece from Piaget's breathtaking Mythical Journey collection, two majestic cranes frolic among pine trees and water against a golden sunset dial. Hand carved in gold and paved with diamonds, the birds symbolise happiness and eternal youth, while pine trees stand for longevity and water, prosperity. It's a surprisingly versatile piece. Dress it up with silk and monotones, or go for funky as we have with bubble gum pink leather. 
To see the watch come to life, access this link from your mobile.
Credit: Fendi Perforated Leather Jacket
Click here for more stories on ladies' luxury watches