The best classic cars on display at Robb Report Ultimate Drives presented by Tayrona Capital
With a selection of 84 classic automobiles on display kindly provided by Classic Car Club Singapore at Robb Report Ultimate Drives presented by Tayrona Capital, the hardest thing to do is to pick out a favourite one, or indeed choose the highlights.
But if you were to pressure us into telling you which cars we liked the most, here we are kindly obliging. In alphabetical order by maker and most certainly in no order of significance.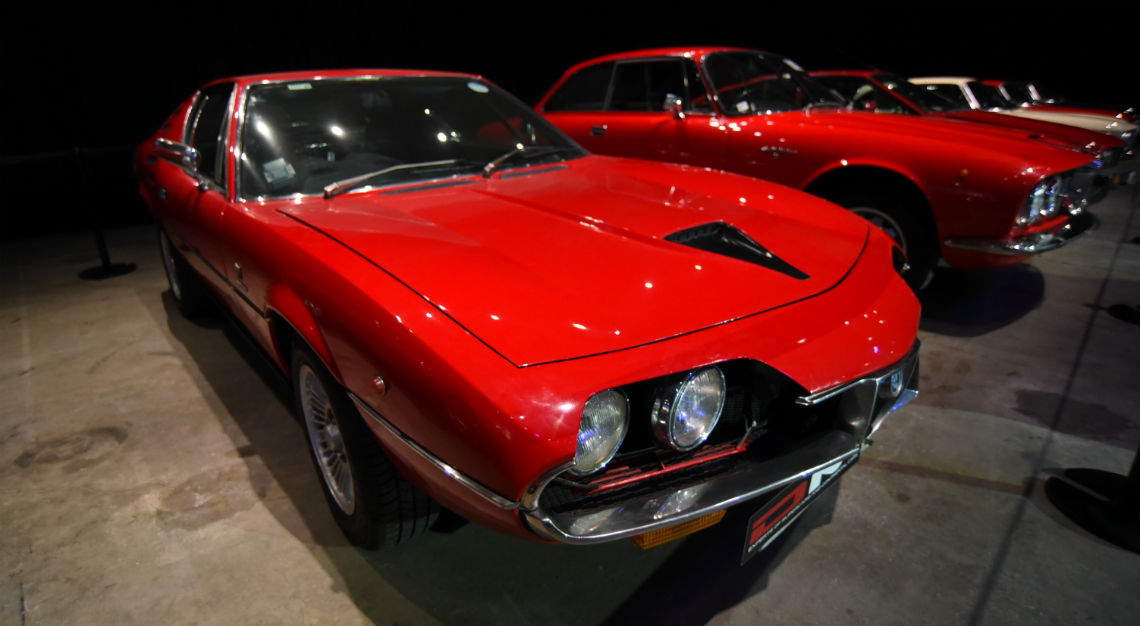 Alfa Romeo Montreal
If you need more convincing that Marcello Gandini is an automotive design genius, you only need to look to the cars he designed in the 1960s when he was just in his 20s while he was working for Bertone, perhaps the most famous of which is the Lamborghini Miura.
However, most seem to have forgotten he also designed the Alfa Romeo Montreal. Just as stunning and infinitely more attainable than the Miura, the Montreal started life as an unnamed prototype, exhibited at the Expo 67 held in its namesake Canadian city. Stylistically, the Montreal was revolutionary, with upward-retracting headlight grilles and strakes at its C-pillar.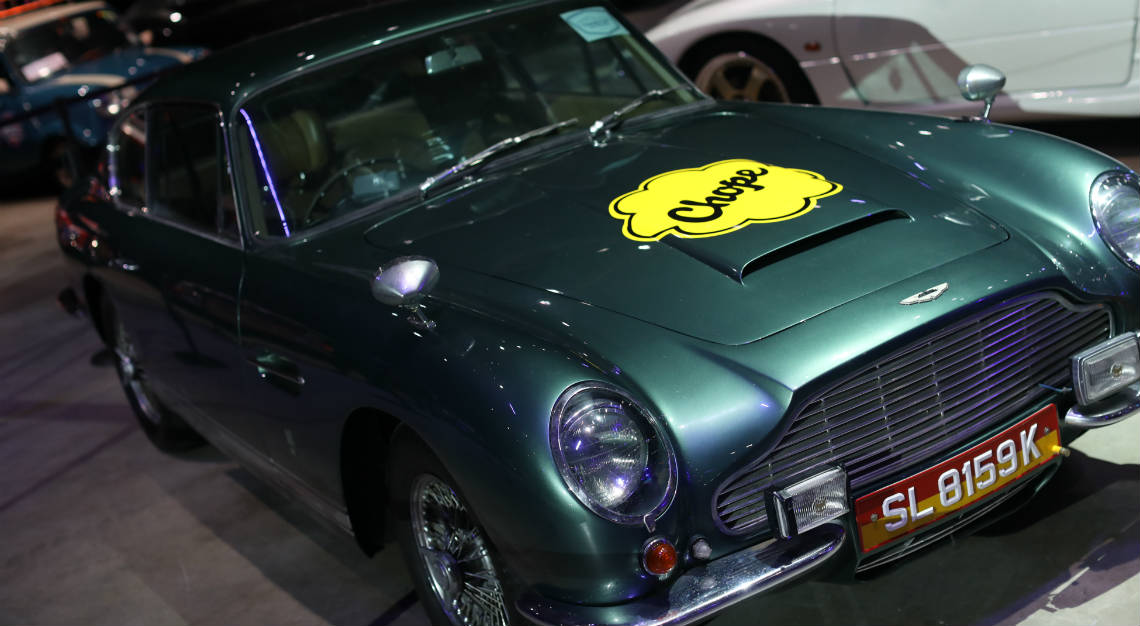 Aston Martin DB6
Perhaps the most unfortunate thing about the Aston Martin DB6 is that it will forever be in the shadow of its more illustrious forebear, the Aston Martin DB5, the original Bond car. Superficially, the two cars have more than a passing resemblance from the front, though all that changes once you head round the back.
Unlike the DB5 with its more traditional rump, the DB6 has a fast, flowing roofline that runs into a truncated tail, the so-called Kammback, for superior aerodynamics. Other modern touches include larger grand tourer proportions that can be seen even today in the DB11.
Ferrari Testarossa Spider
A Ferrari Testarossa is always a special thing, having had a starring role in the TV series Miami Vice. The '80s automotive icon looks stunning even today, with its radical delta-wing shape and dramatic strakes along its flanks.
A Testarossa Spider, however, is something altogether more special, with Ferrari famously refusing to build it for the public. Officially, just one is officially acknowledged by Ferrari, commissioned by magnate and former Fiat (once the parent company of Ferrari) boss, Gianni Agnelli. While numerous aftermarket conversions exist, the one exhibited here is an official one made by Maranello. Exactly how that came to be, we're sworn to secrecy.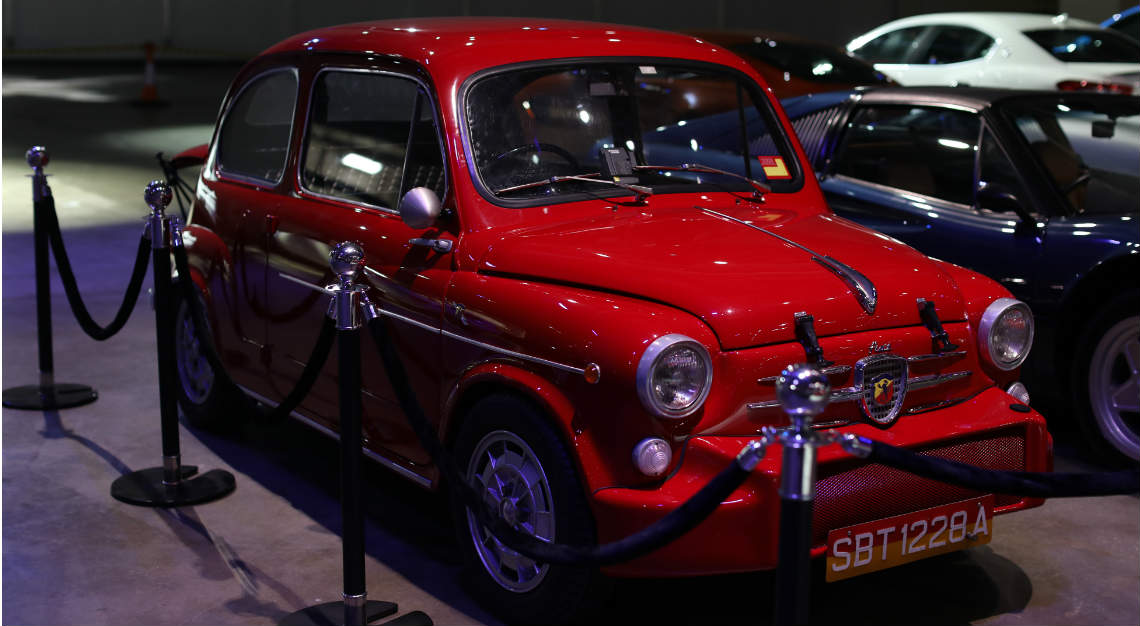 Fiat 850TC Nurburgring
No mention of quirkiest Italian cars of all time will be complete without the Fiat 850TC Nurburgring. Produced by its performance arm, Abarth to go competing in endurance racing events, the 850TC was based on the humble 600 subcompact city car, but with substantial modifications.
The most arresting being the car's prominent chin, which isn't a bumper, but an uprated engine oil cooler, an essential item for competition. Its rear-mounted engine was also enlarged, from 633cc to 847cc, with this change necessitating its engine cover being permanently open to accommodate the bigger motor.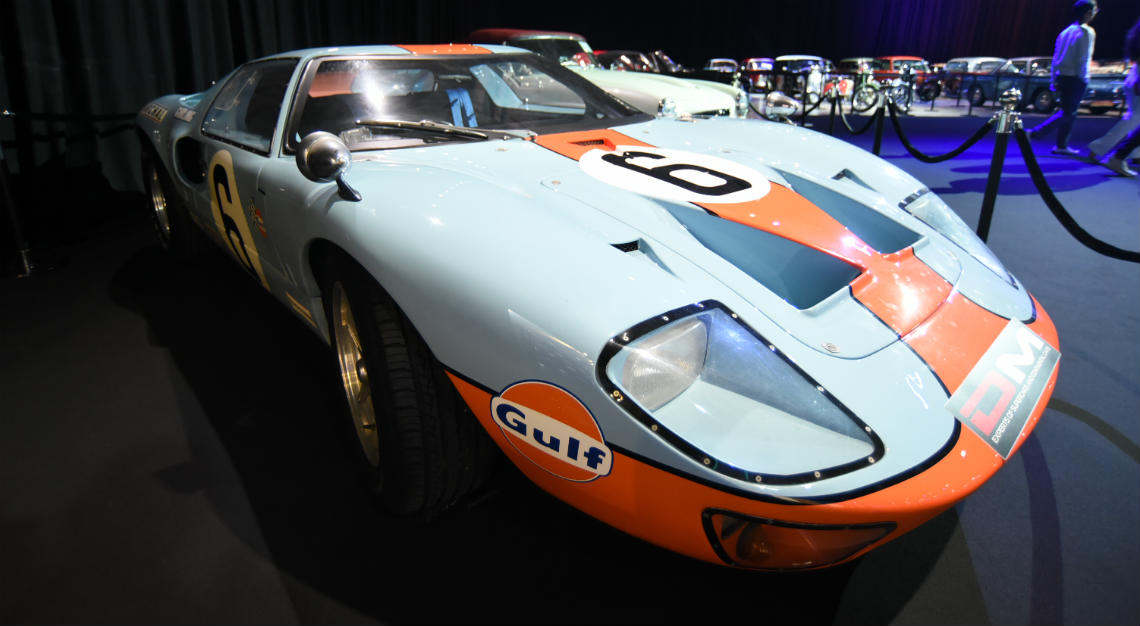 Ford GT40
When the Ford GT40 won overall at the 1967 24 Hours of Le Mans, the most prestigious endurance race in the world, it was the first American manufacturer to do so. When it won the race another three consecutive times after that, it was a sensation. 
Making its victories even sweeter was that it triumphed over Ferrari, then the dominant force in endurance racing, who won the title six consecutive times from 1960 to 1965. The GT40 legend continues even today, with a retro-homage model unveiled in 2002 and an altogether more modern-looking successor to that car made its debut in 2015.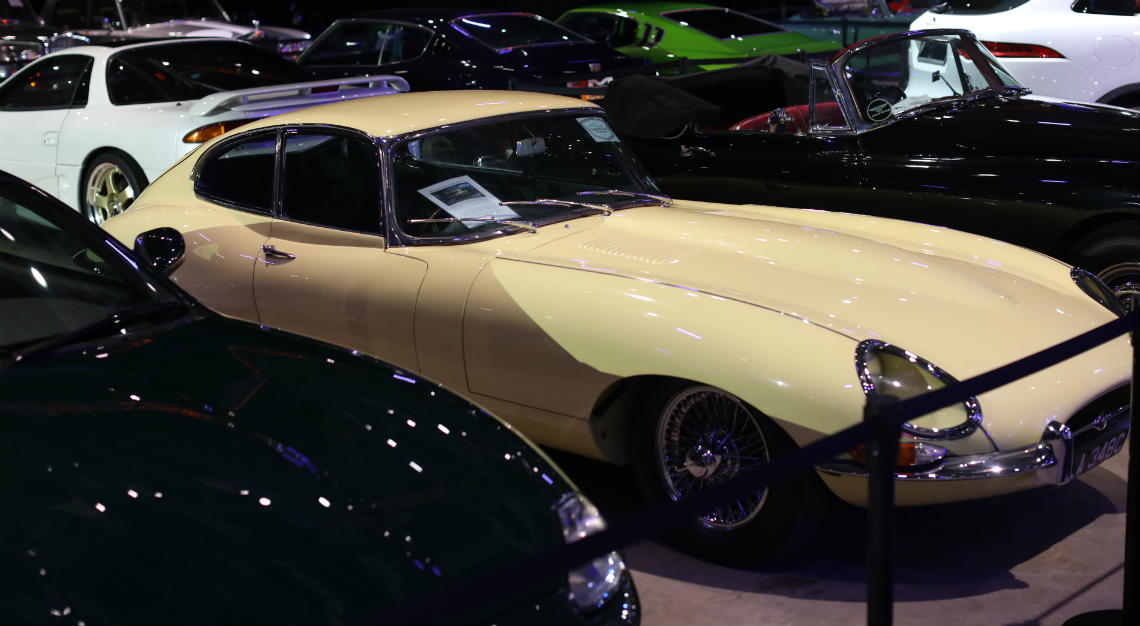 Jaguar E-Type

 
Ask any true petrolhead what their top five most beautiful cars of all time are and more often than not, you'll find the Jaguar E-Type a near-constant fixture. Produced from 1961 to 1975, the E-Type won hearts the world over through its sinuous, flowing form that was heavily influenced by the D-Type race car.
More than its looks, the E-Type also featured a soulful engine. When it started life, it was equipped with a straight-six motor, but by the time the Series III cars were rolled out in 1971, a 5.3-litre V12 originally intended for use in motor racing was employed.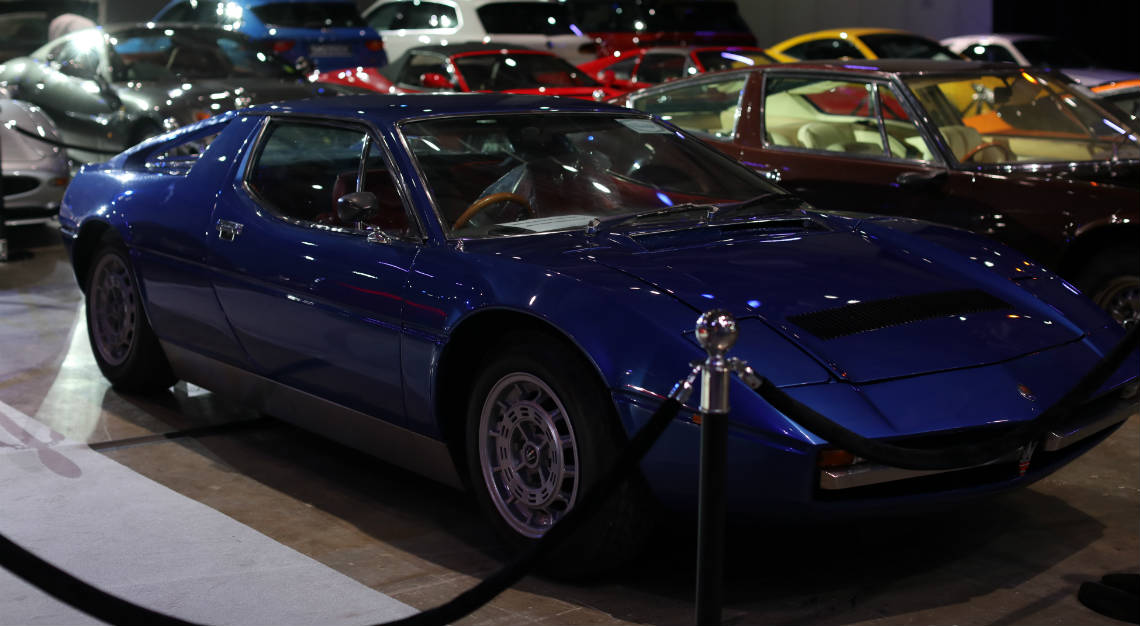 Maserati Merak
The great Giorgetto Giugiaro penned the Maserati Merak, and really, that's all you need to know about it. While its pop-up headlight may have been a relic of the past, the rest of the Merak is still remarkably relevant, even today.
Its shark nose, steeply raked windshield and roofline, if updated slightly for modern sensibilities, could still pass muster in the modern sports car world. Our favourite design feature, however, has to be the flying buttresses adorning its rear deck. 
Mercedes-Benz 190SL
If there ever was a car that suffered from famous sibling syndrome, it would be the Mercedes-Benz 190SL. It may be the sister car and lower-priced alternative to the iconic 300SL 'Gullwing', but it would take a real cynic to say that the 190SL is wanting.
It may not have its more famed sibling's spaceframe construction and famous doors, but you can clearly see the resemblance in the chrome 'eyebrows' on both cars' wheel arches. The 190SL also had the Gullwing's fully independent suspension, something we take for granted today, but a relative novelty back in the 1950s.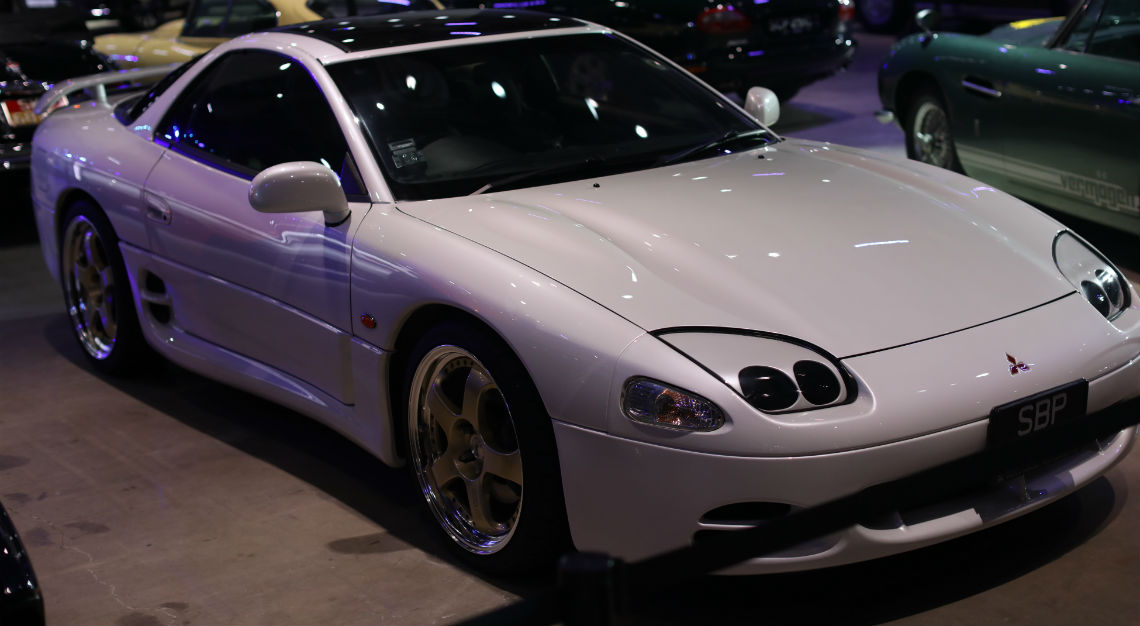 Mitsubishi GTO
When the Mitsubishi GTO made its debut in 1990, critics weren't particularly kind to it. It was regarded as overpriced, overwrought and overweight. However, it was also one of the 'Bubble Cars', developed during the Japanese economic boom of the 1980s. The bubble would eventually pop in a big way in the 1990s, bringing a good number of Japanese manufacturers with it and killing their appetite for making daring cars. 
The GTO was incredibly advanced for its time, with an electronically controlled all-wheel-drive system, all-wheel-steering, adaptive suspension and adaptive aerodynamics, along with twin-turbo V6 engine. These are commonplace in flagship sports cars today, but back in the early 1990s, the GTO must have seemed as advanced as a spaceship.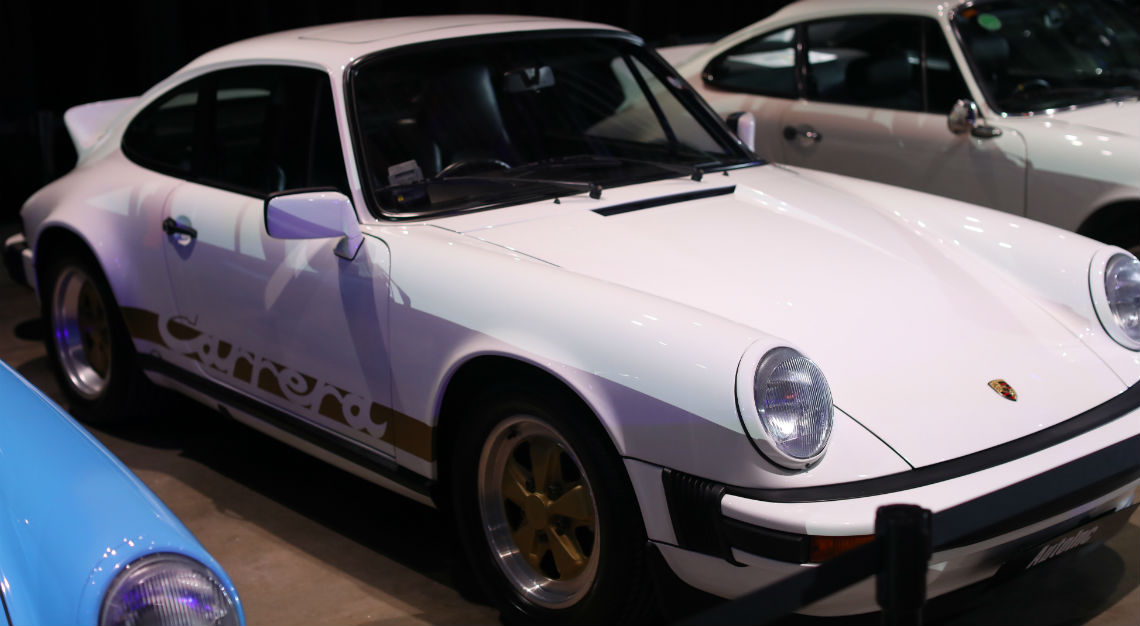 Porsche Carrera RS 2.7
There are an almost bewildering number of Porsche 911 variants, but one of the most collectible and sought after ones must surely be the Carrera RS 2.7. The formula for the Carrera RS 2.7 is a simple and time-honoured one. Take the regular car, put it on a crash diet and fit it with a more powerful engine. 
But what makes this particular 911 so special is it's a homologation special. The race series Porsche wanted to enter required it make a certain number of production examples for sale to the general public. A road-going racing machine, essentially, which is about as good a formula for greatness as it gets.