The new Premium Economy cabins are equipped with spacious, full-leather seats that boast generous legroom
Late last year, Singapore Airlines (SQ) announced that the cabins on its decade-old Airbus A380s would be revamped. Considering that there are 19 A380s in the national carrier's fleet, this was a Herculean effort, representing four years of R&D and a US$850 million (S$1.1 billion) investment. Five of the refurbished A380s are now in service. The remaining 14 will be retrofitted in time to come. In April, I flew to London aboard one of the five.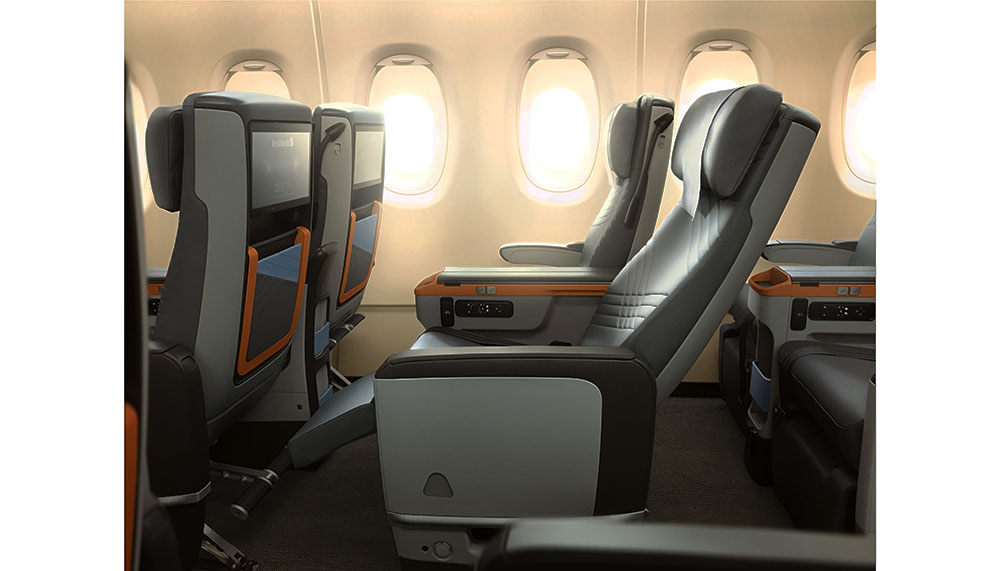 I boarded flight SQ 322 through a dedicated bridge, even though I was in Premium Economy. I was surprised to find that my seat – 33G – was at the front of the plane. In most older A380s, Premium Economy is sandwiched between First and Economy. But in the new A380 configuration, there are 44 Premium Economy and 343 Economy seats on the main deck. The upper deck, meanwhile, houses six Suites and 78 Business seats.
The cabin smelt new and had a 2-4-2 configuration. The seats had a sports car vibe to them, all aerodynamic angles and racy orange accents. Fully clad in leather, the seats are 19.5 inches (49.53cm) wide, with an 8-inch (20.32cm) recline and a 38-inch (96.52cm) seat pitch. They're also equipped with a calf-rest and foot bar.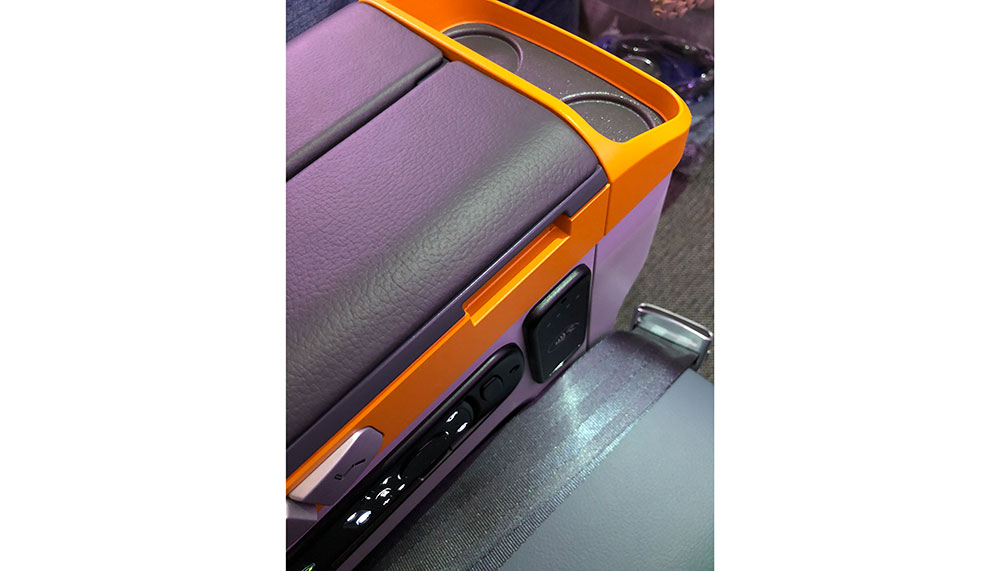 I had plenty of legroom as 33G was an aisle bulkhead seat. However, if you prefer a bit more privacy, opt for 31A or 31K (window bulkhead seats) as they come with what I call PESes – Personal Enclosed Spaces, to borrow a term from real estate. You get a wee bit more legroom and less disturbance there.
Takeoff was very smooth, and in no time at all we were at cruising altitude. There was wifi onboard, although only passengers in Business and First or Suites receive complimentary access (30MB for the former and 100MB for the latter).
Didn't matter. I was quite happy to disconnect for the 13-hour journey. But if you do need to get some work done, the individual in-seat power supply, two USB ports and in-seat reading light come in handy.
For supper I chose the Baked Fish Fillet in Dill and Caper Sauce, which came with a side of vegetables and mashed potatoes. Those who wish can also pre-order their meals using Singapore Airlines' Book the Cook service.
But I enjoy the randomness of ordering off the menu. My fish arrived perfectly cooked, and the mash was smooth and consistent. Not an easy feat, as anyone who has ever attempted making mash knows.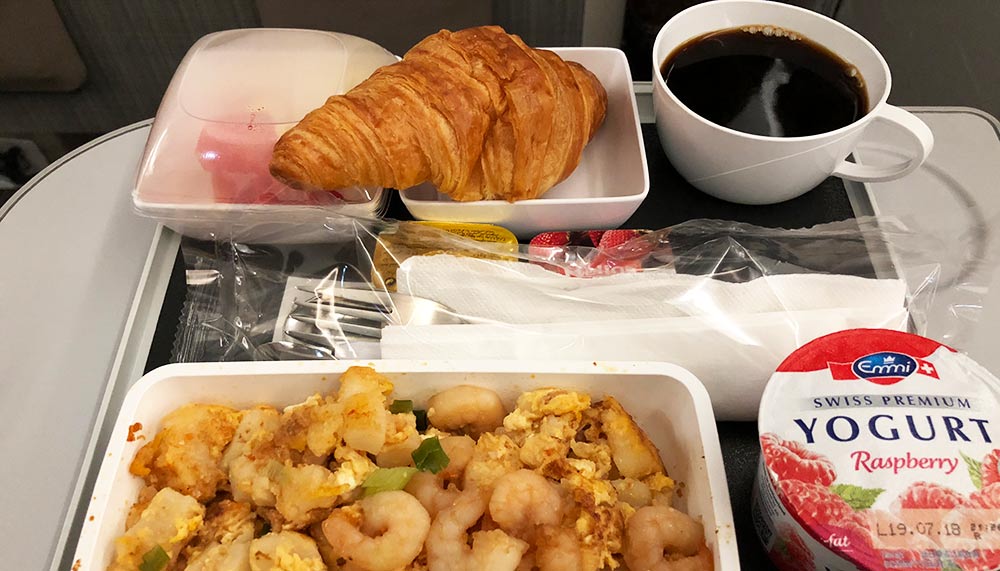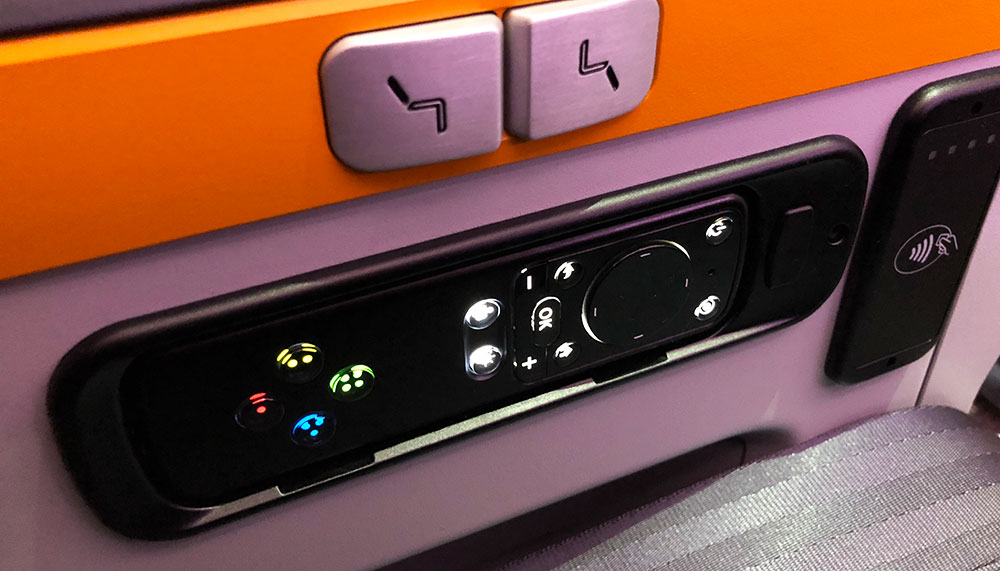 When it was time to turn in, I reclined the seat to its maximum extent, but it wasn't the most comfortable position for me. I did, however, appreciate the seat's side pocket. It was convenient – and spacious enough – for placing my dopp kit and the complimentary bottle of water.
Before arriving in London, I woke up in time for breakfast, ordering the Singapore Fried Carrot Cake, or chai tow kway. This is one of my two favourite items to devour in Singapore Airlines' lounges – the other being chwee kueh (steamed rice cakes) – so I was pleasantly surprised that it was also available inflight.
But in my barely-conscious state, I forgot to ask for the chili. Nonetheless, it was a very satisfying meal, just the type of nourishment I needed to continue my journey.