Back for its ninth instalment, the Singapore Yacht Show's packing Sentosa Cove to the brim with its lineup of luxury yacht manufacturers, brokers, charters and toys for big boys
While a yacht by any other name would be as comfortable, not all yachts are created equal, which is something you'll see during the Singapore Yacht Show 2019 from 11 to 14 April. For four days at Sentosa Island's One Degree 15 Marina, you'll see no less than 66 yachts on display – nearly twice the number of yachts as compared to 2018. There'll be the usual suspects accompanying the extravaganza: live music, a luxury supercar parade and endless parties both on land and water that last well into the night.
You'll also get to view a variety of luxury lifestyle products, tenders and watersport equipment – pieces that aren't the first thing that come to mind while buying a yacht, but will definitely be at the back of your mind when you're looking for add-ons. One such big-boy toy to look out for is the Waydoo Flyer, an electric surfboard that lets you hover above water. With all that said, all eyes will still be on the stunning superyachts, with many of them making their Asian premieres. Here are our top picks.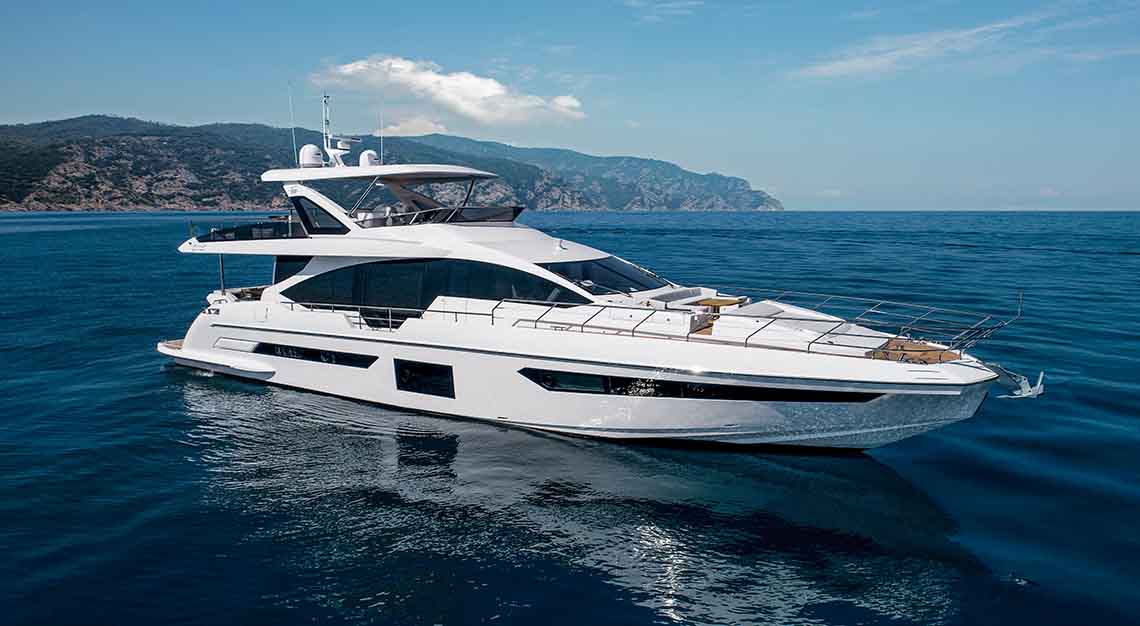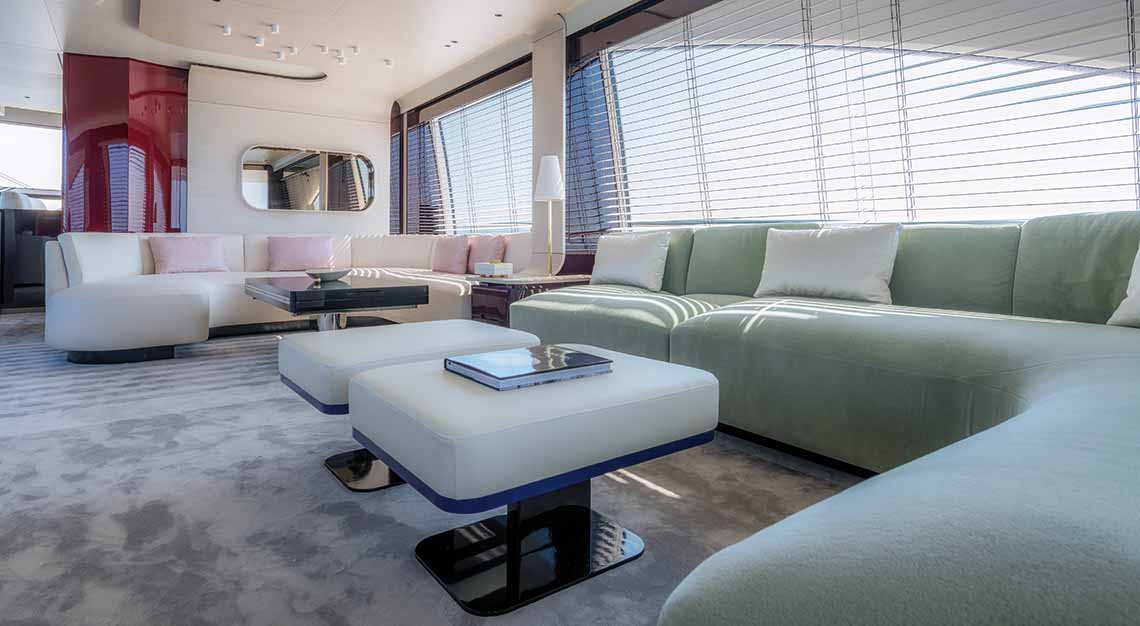 Azimut Grande 25 Metri
This may easily be our favourite of the lot due to its ingenious use of colour. On the outside, the Azimut Grande 25 Metri may look no different from others, but on the inside is where it comes to life. Mint green sofas, grey patterned carpets, dusty pink throw cushions and a sexy red staircase are just some of what catches our eye. Of course, it helps that there's ample sunlight pouring through all the cabins, making it perfect for those who are prone to claustrophobia. The 26.6m yacht can also comfortably cruise up to 28 knots an hour, which is a rather impressive speed for its size.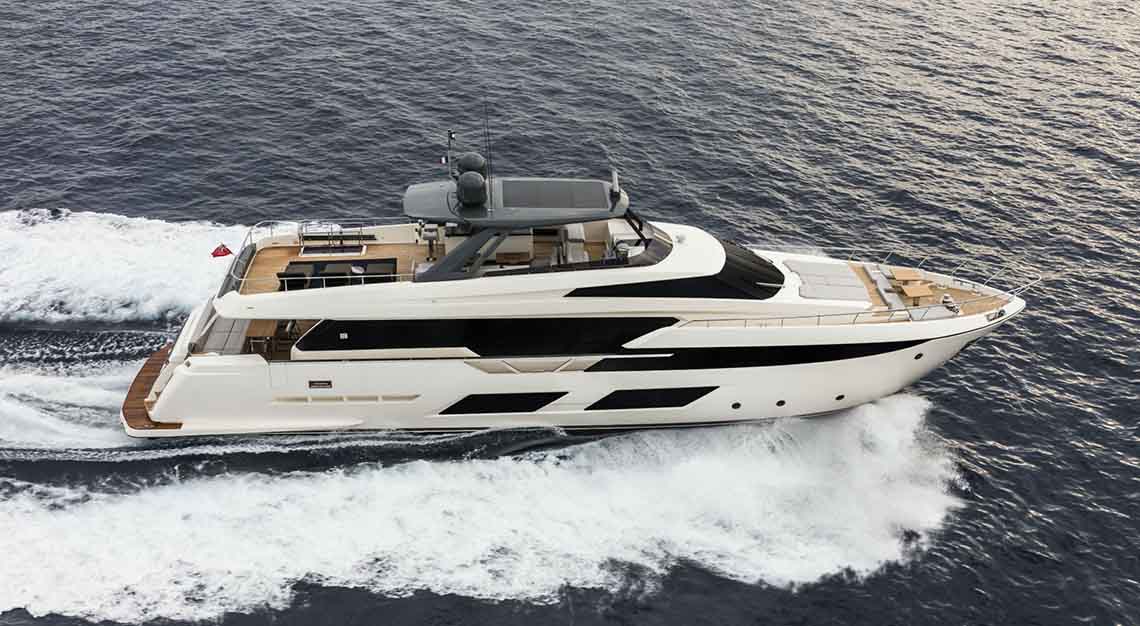 Ferretti 920
The yacht isn't new, having made its debut in 2017, but this is its first appearance in Asia. Represented by Hong Seh Marine, the 28.49m Ferretti 920 is quintessentially Italian with relatively clean and classic lines. It also looks more angular, which means that space has been maximised; you'll enjoy chilling at the fore with a couple of drinks and book in hand. And while it has pretty much everything you'd want in a yacht, the coolest feature no doubt remains the submersible hatch, allowing tenders to be launched and retrieved with ease.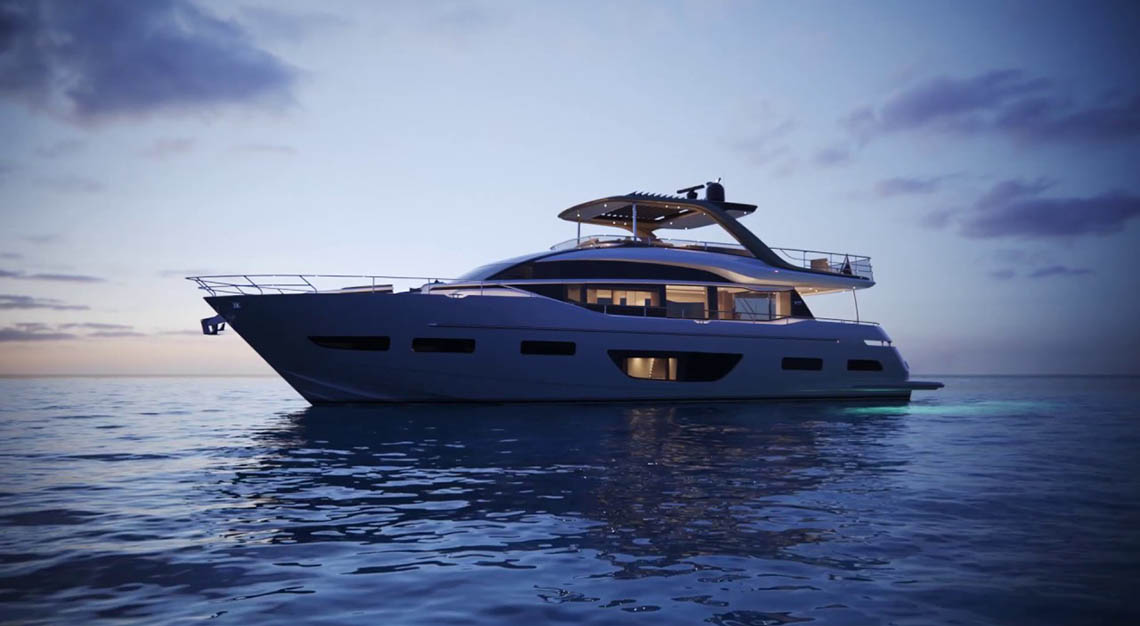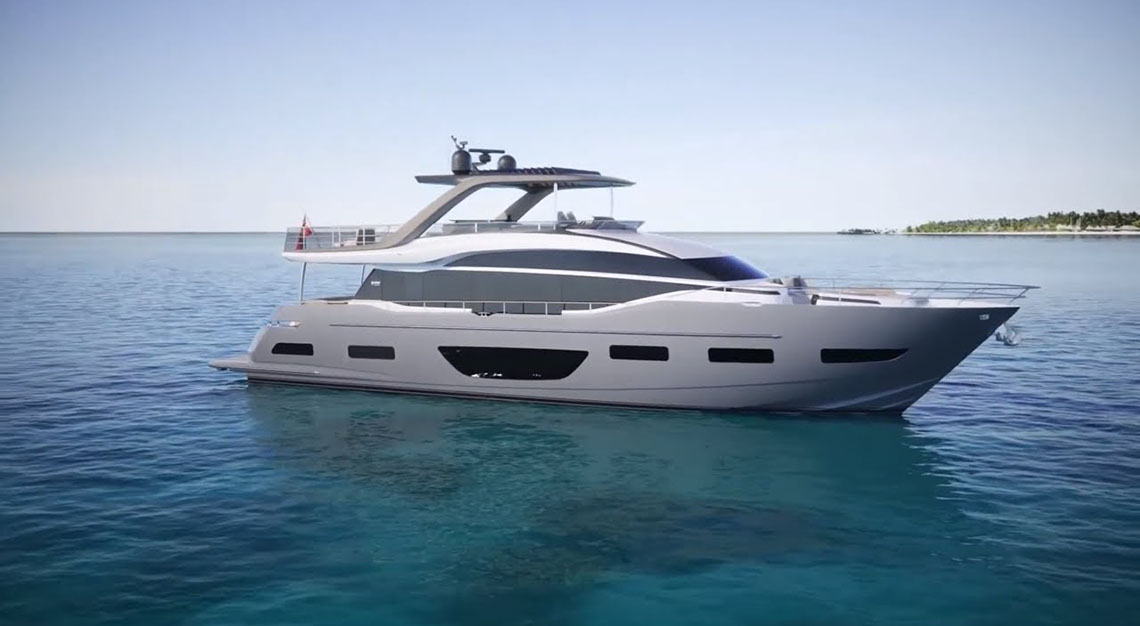 Princess Y85 Motor Yacht
Chances are, you'll find us lounging at the flybridge at any given time. There are four different zones to unwind onboard the Princess Y85 Motor Yacht – a wet bar, dining area and sun pads at the fore and aft — which means you can have your own alone time, even while being 'stranded' on a boat with other guests. For those looking to hide from the rays, the main deck's saloon makes a great second option with its separate dining and living areas. Of the four ensuite cabins in the yacht – all located on the lower deck – our favourite remains the owner's cabin that's located at the beam.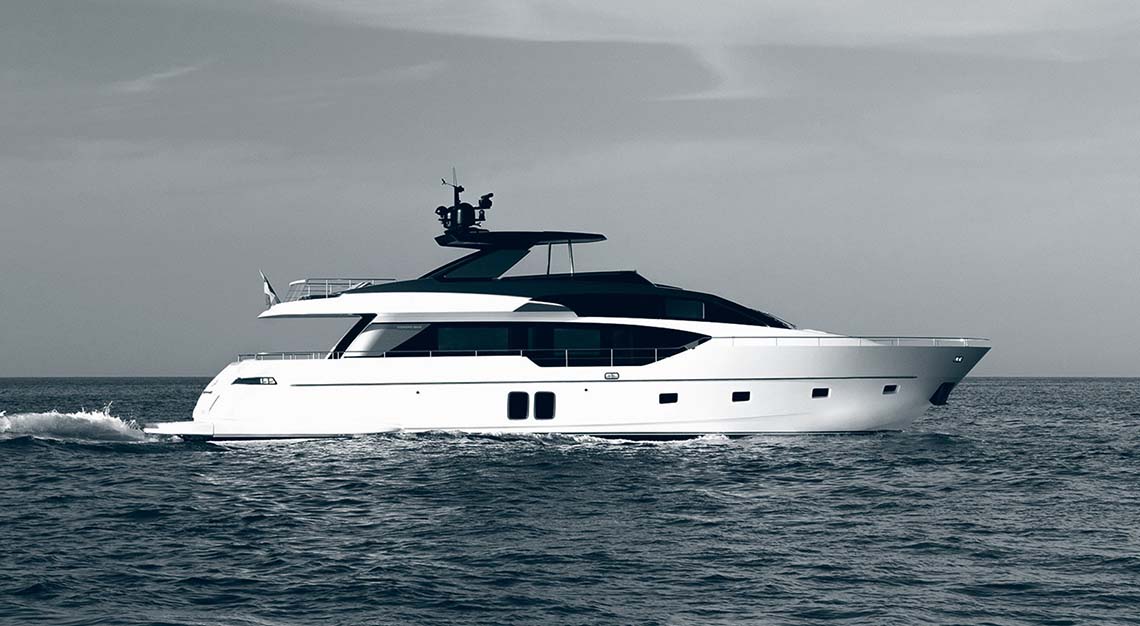 Sanlorenzo SL86
There's hardly any distinction between indoors and outdoors in this beauty. The 26.76m yacht comes with glass windows so large – although not what you'd call floor-to-ceiling windows – that it feels as if you're dining outdoors, even as you remain in the saloon. This makes for a rather pretty contrast to the dark brown wooden veneers used in the interior. The yacht also accommodates up to eight guests, and while it wouldn't be a squeeze, the cabins come across as slightly dark (think rectangular portholes that let light through), particularly if you're in the twin cabin.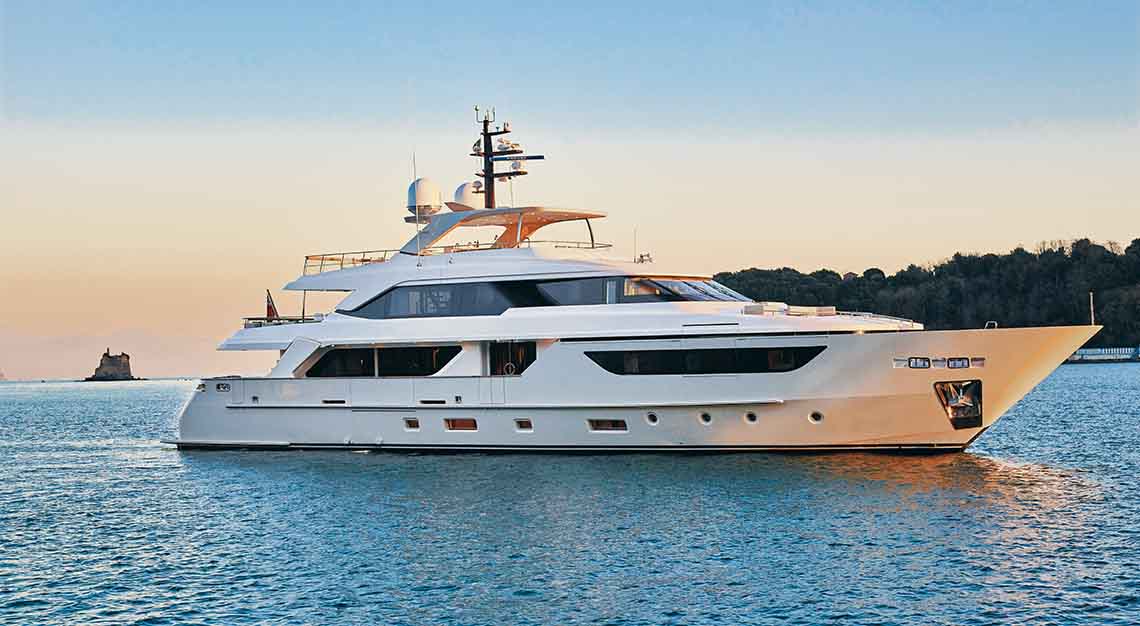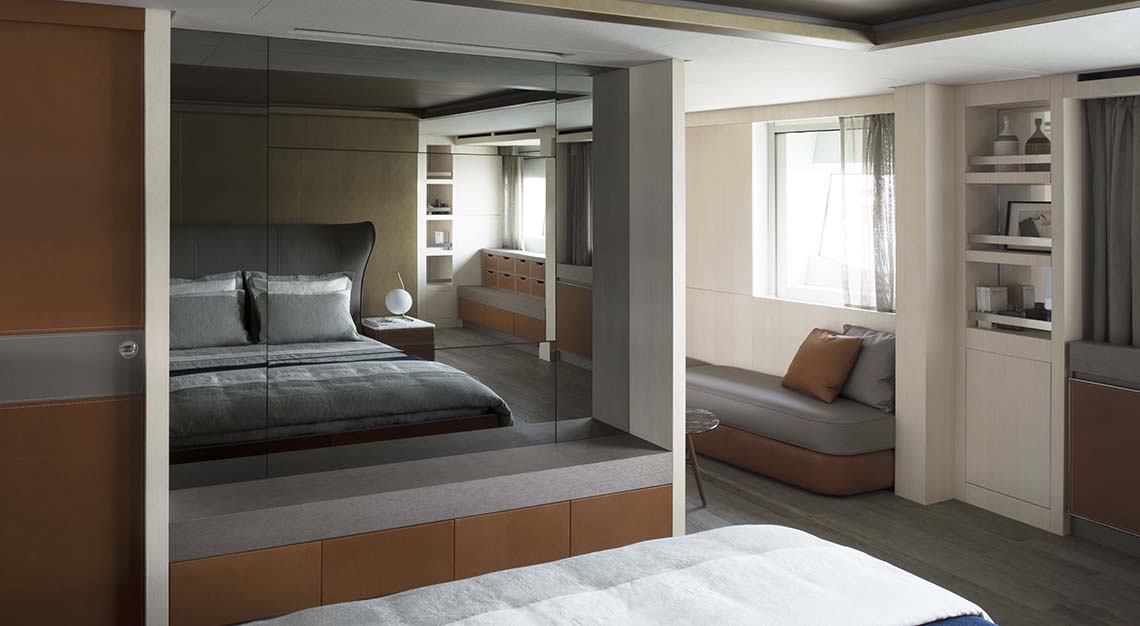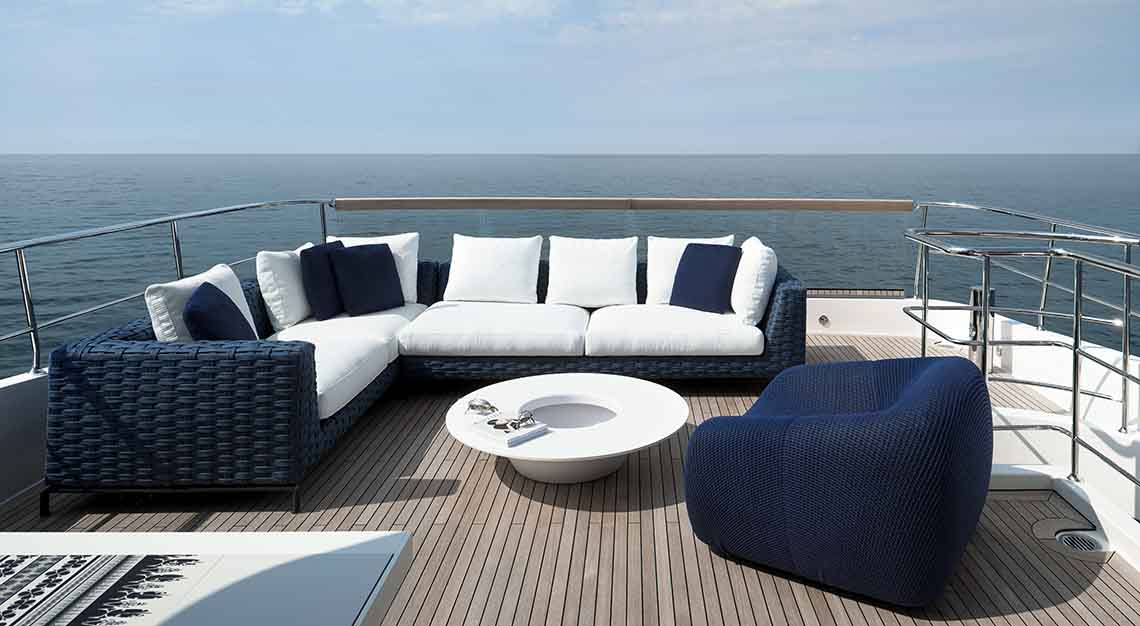 Sanlorenzo SD126
The Sanlorenzo SD126 is the largest of the fleet in this article, coming in at 37.95m. It's sleek and very much confident in the waters, cruising between 16 and 17 knots. Yes, it's not as quick, but if you were looking to get somewhere in record time, you're better off in a jet. You'll find the use of light and dark grey tones complementing the polished natural and matte wooden flooring. The bedrooms are another area worth mentioning: large windows with day and blackout curtains, warm velvety tones and dark mirrored surfaces make it a pleasure to return to after a day out in the sun.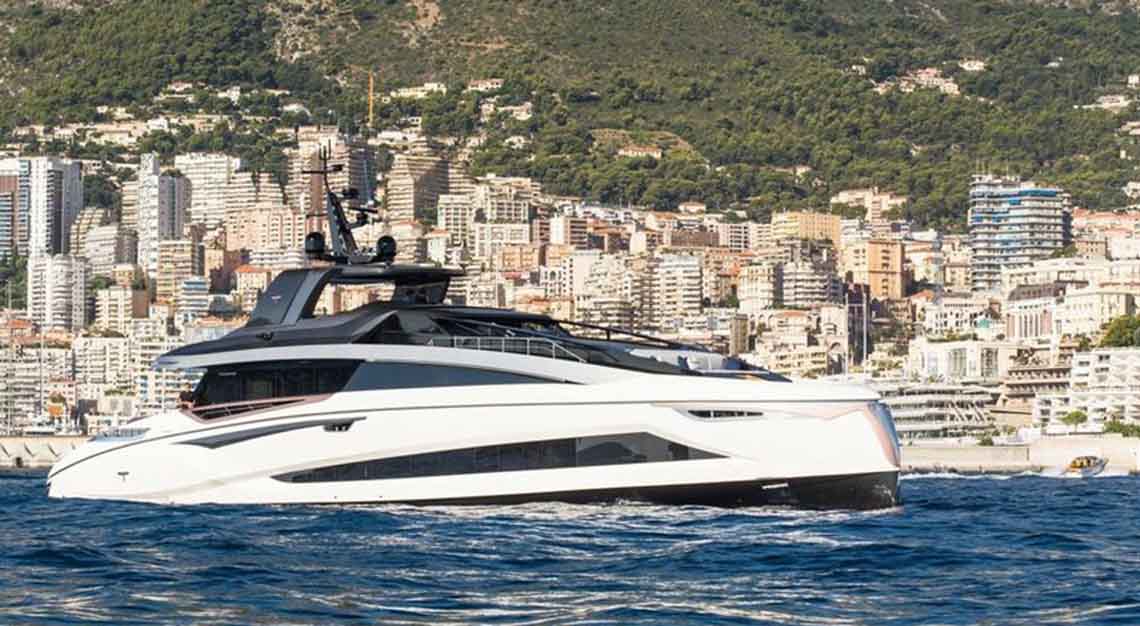 Tecnomar M/Y La Vie
One look at La Vie and you know it means business. From all angles, its imposing frame (it is 36.6m long after all) makes others take a second glance. We think it's a fitting getaway vehicle for a super villain. Given its size, the yacht can accommodate eight guests in four cabins, and five crew in three cabins. While most may choose either the master or VIP suite on board other yachts, we're leaning towards the port twin here, as it comes with a sauna.
The Singapore Yacht Show 2019 takes place from 11 to 14 April from 3pm on weekdays and 2pm on weekends.