Gentlemen, connect your watches
We never thought we'd say this but it is now perfectly acceptable to pair a smartwatch with a bespoke suit – if The Kingsman agents are doing it, who are we to disagree? In case you haven't heard, Tag Heuer's Connected Watch is the official watch of The Kingsman and in the sequel that's just opened in cinemas this week, all active field agents were equipped with Tag Heuer watches.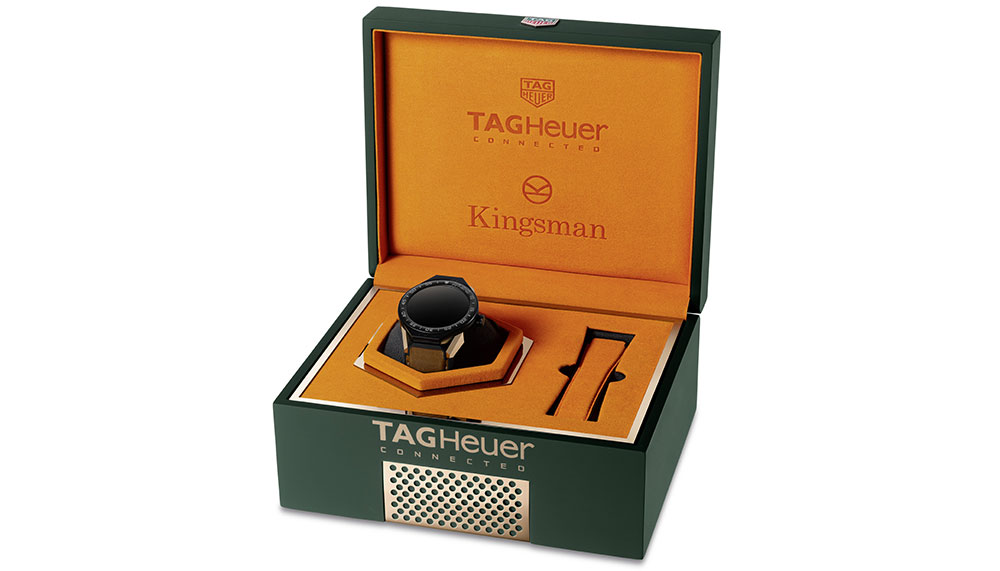 In Kingsman: The Golden Circle, Eggsy is now a full fledged Kingsman agent, replacing Harry Hart as Agent Galahad whom everyone presumed had died from a point-blank shot to the head in part one of the movie. Of course from the promotional video and billboards plastered all around town, everybody knows that Hart never did die. More spoilers ahead.
Point blank
Director Matthew Vaughn wasted no time in unleashing the action. Just minutes into the movie, Eggsy was ambushed by Charlie Hesketh, a Kingsman reject turned drug cartel hitman with a bionic arm and a score to settle. When the Kingsman network and headquarters were blown up, only Eggsy and Merlin were left to pick up the pieces, and their search for a solution led them to a not-so-random bourbon distillery in Kentucky, USA.
More swashbuckling action ensues as the duo comes face to face with Agent Tequila played by Channing Tatum. Apparently the Kingsman agents had breached the underground facilities of their American cousins, the Statesman. Here's the scene where Eggsy's "itty bitty" Tag Heuer Connected Watch helped unlock the Statesman's advanced biometrics security system. Just like that.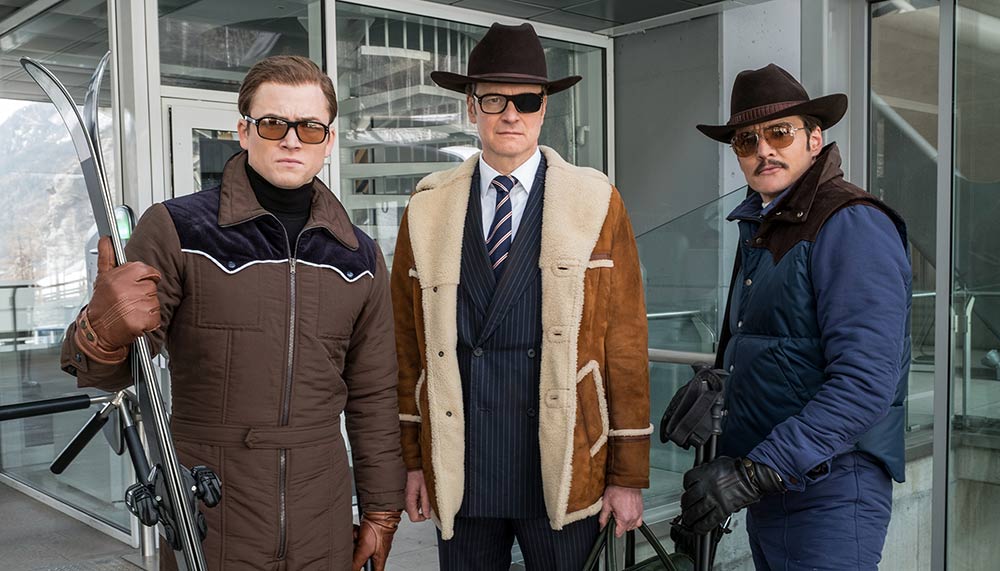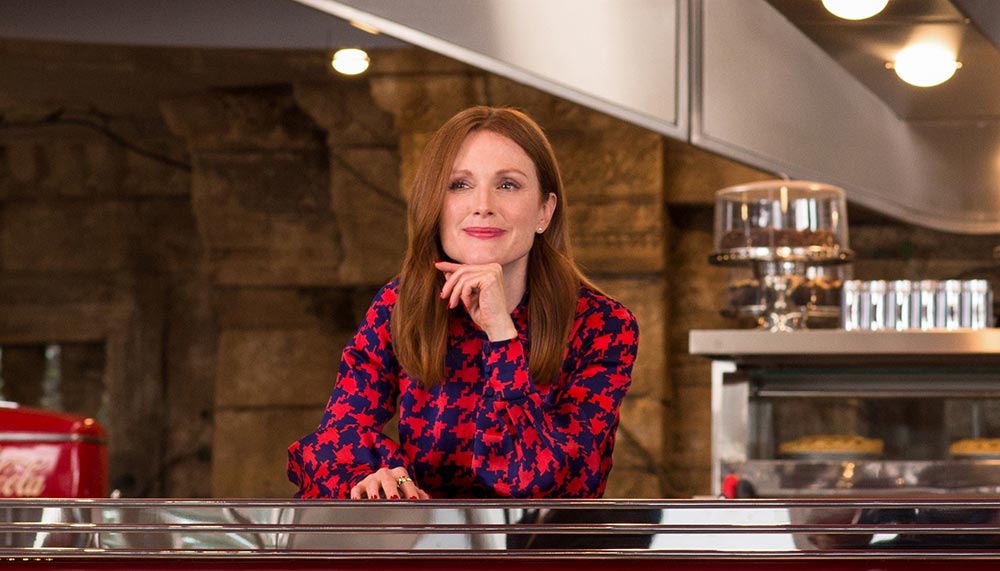 Vaughn added, "For Kingsman: The Golden Circle, we needed a smartwatch for our agents. We looked at the different options available, but none of them were elegant enough for a Kingsman. Then I saw an interview on Bloomberg TV with Jean-Claude Biver about his connected watch, and it became immediately obvious; the Kingsman agents would wear the Tag Heuer Connected."
Connecting the generations
It makes perfect sense. Eggsy is a next generation gentleman spy so why should he be stuck wearing the same sort of watches that the older generation do? No disrespect, but for the record, Harry wore the English watch brand Bremont in Kingsman: The Secret Service.
And what about the Statesman agents? In case you missed it (you couldn't) all of them were wearing the Tag Heuer Monaco. Agents Tequila and Whiskey wore the iconic square-cased Calibre 11 with a blue dial, square sub-dials, and left-hand crown. Agent Ginger Ale donned a very elegant 37mm version with a brown dial – although a technical genius like her really ought to be wearing something equally technical, like the Monaco V4.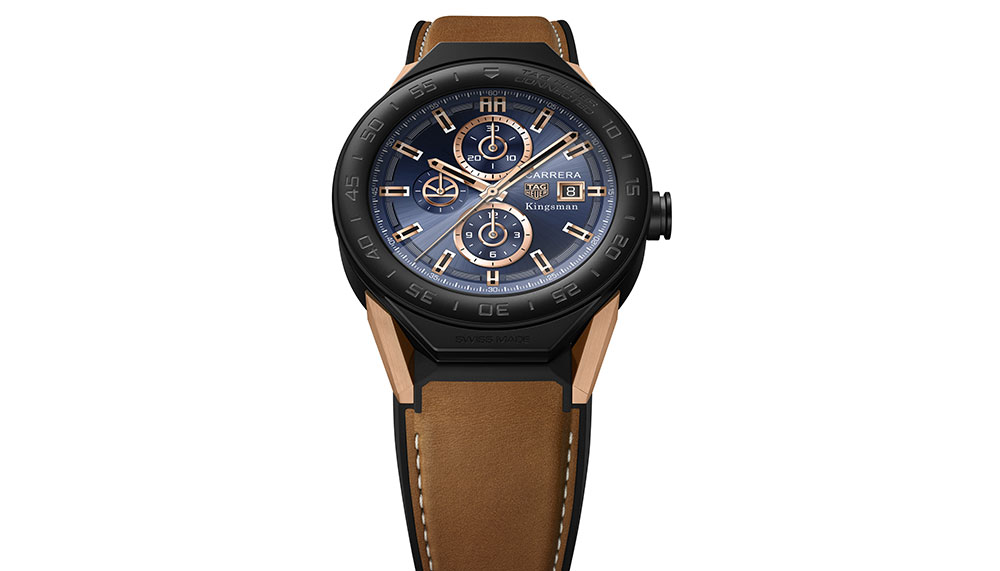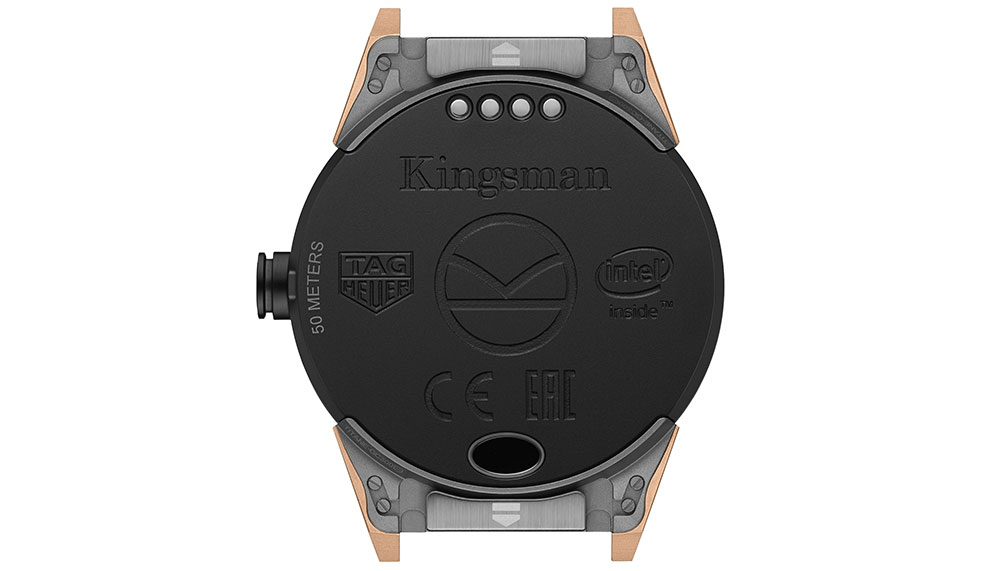 Supervillain Poppy Adams played by Julianne Moore is a saccharine, slightly loopy drug lord who would literally kill for fame and publicity. She didn't have a watch throughout the entire movie but don't feel bad for her; she tried to take out the Kingsman! Her outfits were fabulous though.
Smartwatches, smart partnerships
Jean-Claude Biver, CEO of Tag Heuer and chairman of the watch division of LVMH Group, said, "Kingsman means explosions, action, laughter, and, of course, elegance. Its cast of young actors is the stuff of dreams – gentleman who aren't afraid of anything. This is a perfect fit with Tag Heuer's target market. This partnership will help us to get even closer to the younger generation. The first instalment was a great success, and we are both proud and honoured to see the heroes of the second film wearing flagship pieces from the TAG Heuer collection."
From the suits to the glasses to the shoes and the accessories, everything sartorial was on point in Kingsman: The Golden Circle. And if, like us, you can't get over Harry grey double-breasted Prince of Wales suit, Eggsy's amazing George Cleverly Oxford brogues, or Merlin's ultra-cool acetate half-frame glasses, make a beeline for Mr Porter's Kingsman bespoke collection. Created with Vaughn and costume designer Arianne Phillips, the focus is on British heritage, with cloths sourced from traditional mills and hand-picked collaborations with classic brands.