The fashion house uses a new domain to introduce its RL 888 handbag in a dreamlike way
'Phygital' has been a buzzword floating around for a couple of years now, and the concept of a virtual store is nothing new. Yet it's undeniable that neither physical nor online purchasing experience can stand alone (for now, that is). Pushing the potential of this co-dependent relationship is Ralph Lauren, off a four-year hiatus to an anticipated return to New York Fashion Week.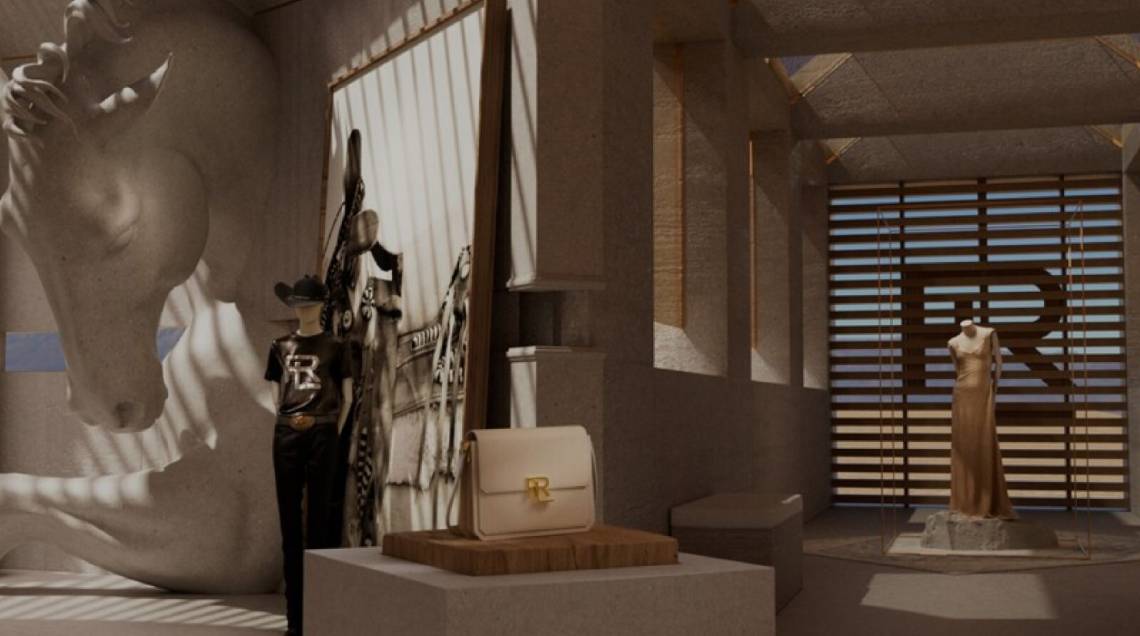 To front the new retail synergy, the spotlight falls on the RL 888 handbag collection which takes inspiration from the architecture of the iconic city itself. Effortlessly modern like the women they accompany, the novel silhouette is a character of refined angles and bold curvature. Each meticulously handcrafted by Florence's skilled artisans, the sumptuous array of fabrics and box-calf leathers are composed into 36 hand-cut components that are adroitly united into a firm and artful structure, before crowned with the timeless glory of a sculpted RL logo. The collection is a sum of three iterations: crossbody, top-handle, and mini-crossbody-chain.
All three are housed in the aforementioned digital property. The 888 House is evidently computer-generated imagery, but the seamless transition from top view to entry amidst an uncanny Joshua Tree National Park landscape is enough to draw you in. Explore within a backdrop of sunset Californian desert the artfully curated interiors akin to a gallery, and the icons they contain. All at your own pace and in the calm of your own company.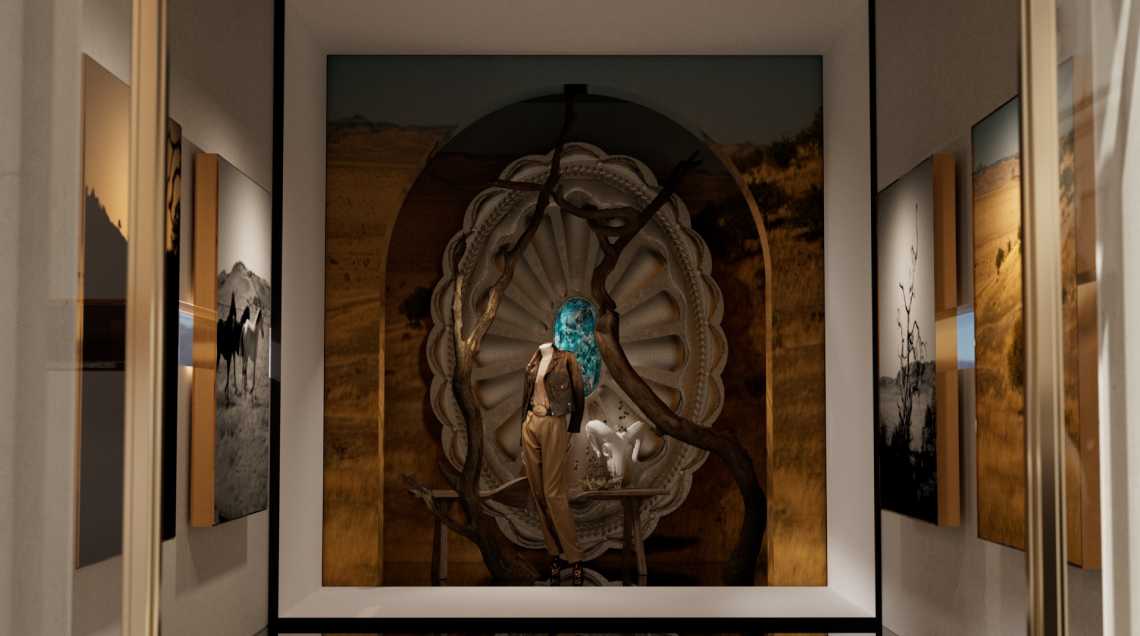 The surreal set-up hosts an experience that melds both visual graphics and the common motions of online shopping—a closer inspection and all the details of the item simply a click away on a 2D plane. This is not the first time the brand merged luxury fashion with then nascent internet environment some 20 years ago, a pioneering move that opened a new world for merchandising. Especially without the constraints of physical space—and think about it, the limits of physics—there is no limit to what the future of retail could be. Now the legacy is preserved, and carried on upon the ethereal terrain towards Web3.