It's fine to splurge in the name of beauty. This new range of makeup and skincare drops are definitely to be eyed on
Money may not always buy happiness, but having good skin definitely can. To achieve that, you know what you need to do. Never underestimate the restorative powers of a proper skincare and makeup regime; the right vanity products can work wonders for your skin. Here's our list of the latest in the worlds of skincare and makeup, from serums and eye creams to concealers and lipsticks.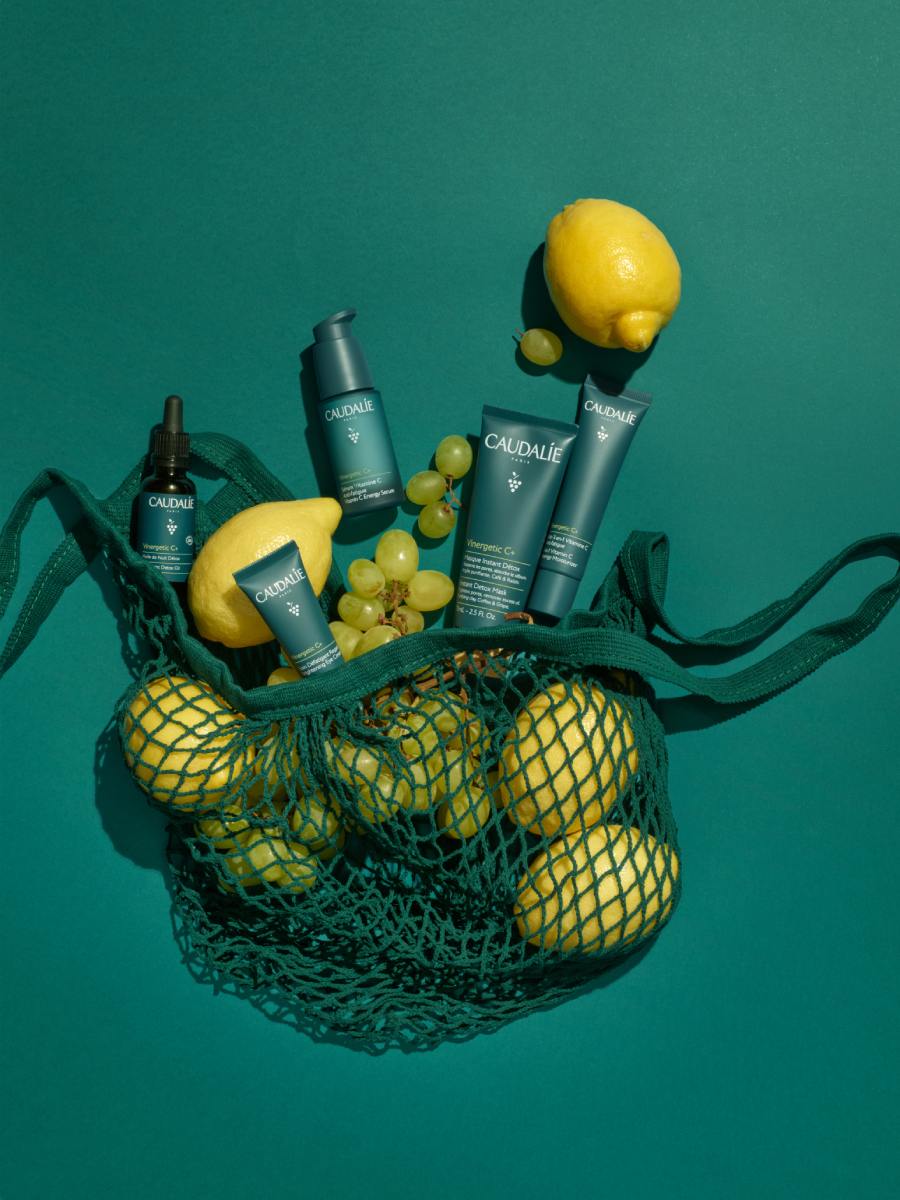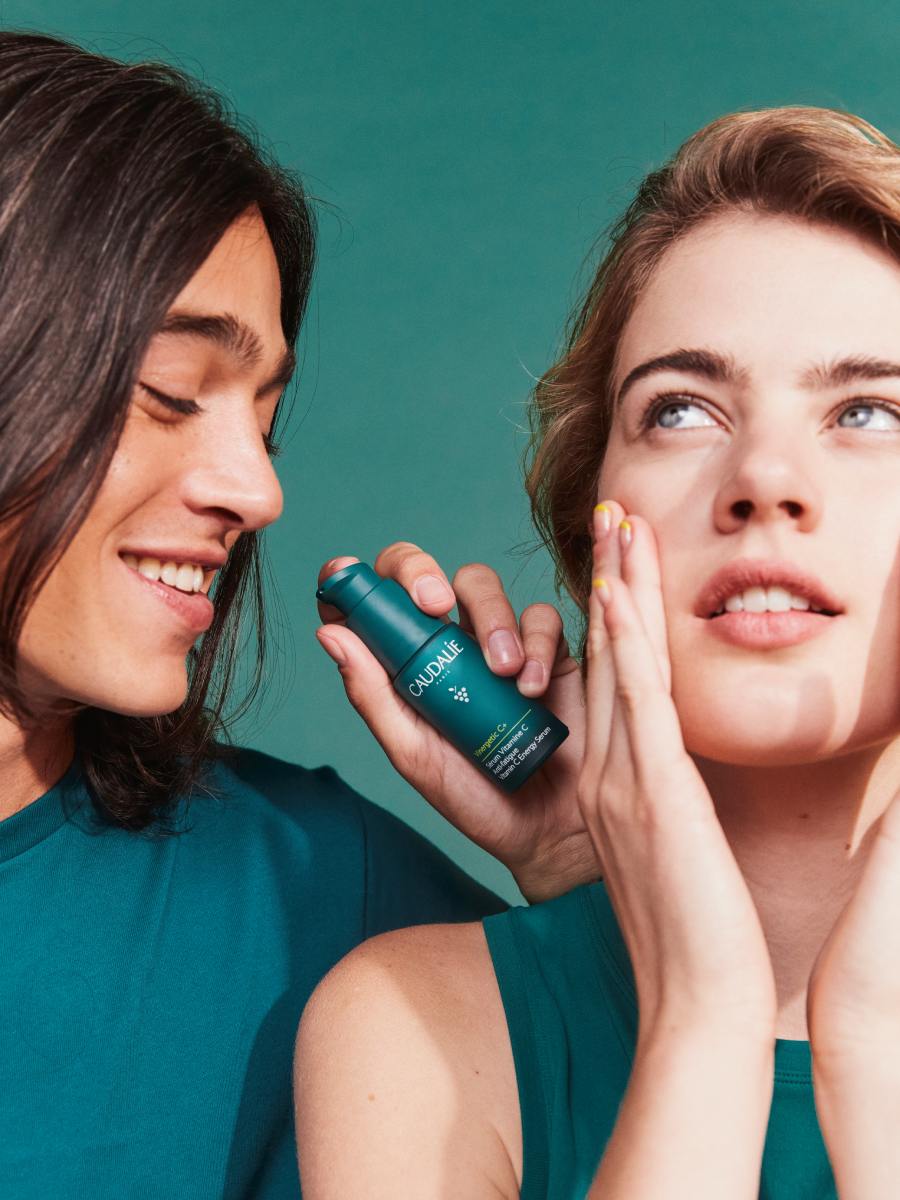 Caudalie
What it is: Caudalie Vinergetic C+ line
For: Unisex
It's no secret: Vitamin C works wonders for the skin. Backed by the science and favoured by dermatologists, it's the key to maintaining that enviable smooth and radiant complexion. Which is why French skincare brand Caudalie's first-ever gender neutral line espouses the most stable and natural version of the ingredient—hence Vitamin C+—for maximum effect. Synchronised as part of your daily routine, trust the fragrance- and PEG-free line—comprising Brightening Eye Cream, Vitamin C Energy Serum, 3-in-1 Vitamin C Energy Moisturiser and Overnight Detox Oil—to keep your skin looking (and feeling) both plump and fresh.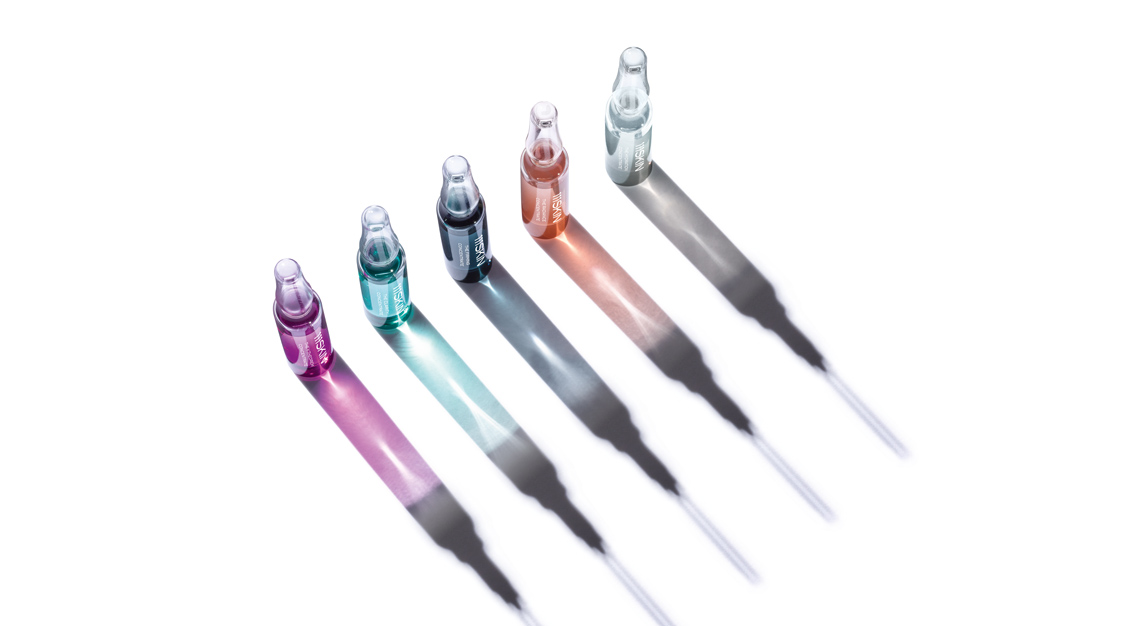 111Skin
What it is: 111Skin Concentrates
For: Women
111Skin has come up with the perfect solution to meet the growing demands for specialised in-clinic treatments – and that is with its new skin treatment line, Concentrates. Concentrates is a new range of high-potency ampoules that aim to boost your skin in seven days, offering the most accurate treatment for the root of each skin concern. To preserve the purity of its ingredients, each ampoule is encased within a sealed glass that prevents oxidation or degradation of formula.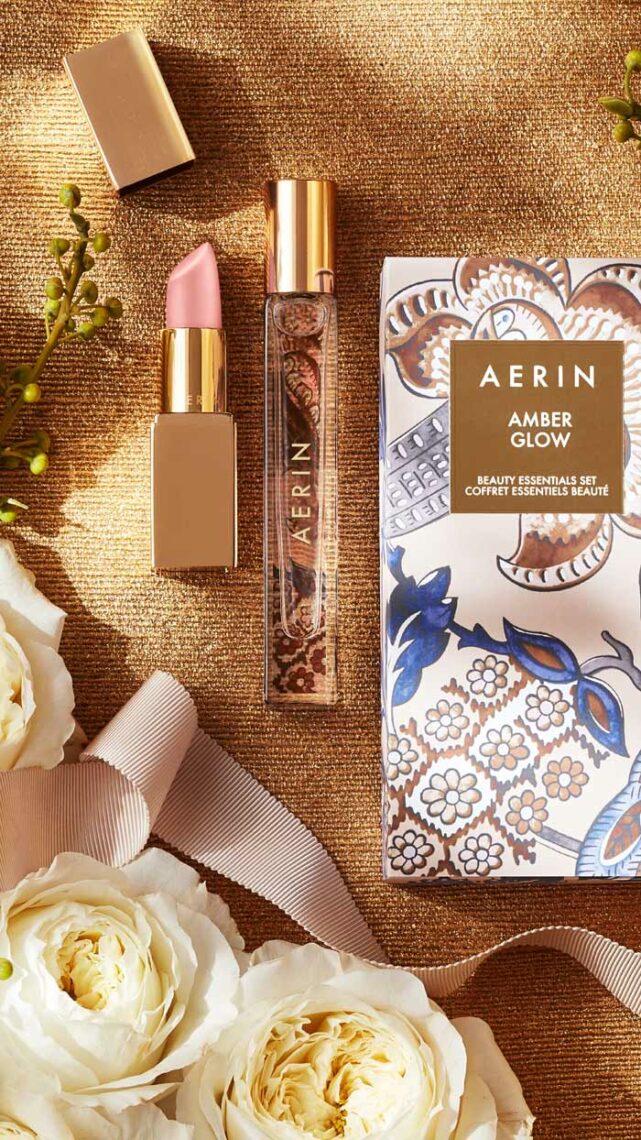 Aerin
What it is: Aerin Rose Lip Balm
For: Women
The Aerin Rose Lip Balm is simply a balm version of the label's Lip Conditioner, but serves its user just as well, if not more. There's good reason why this would be your go-to lip moisturiser; the rose scented balm, enriched with butters and oils, bears a petal pink hue that gives the lip a soft glowing finish. Pair this baby with Aerin's signature Amber Musk Eau de Parfum in a 7ml purse spray, available in the Amber Glow Beauty Essentials Set.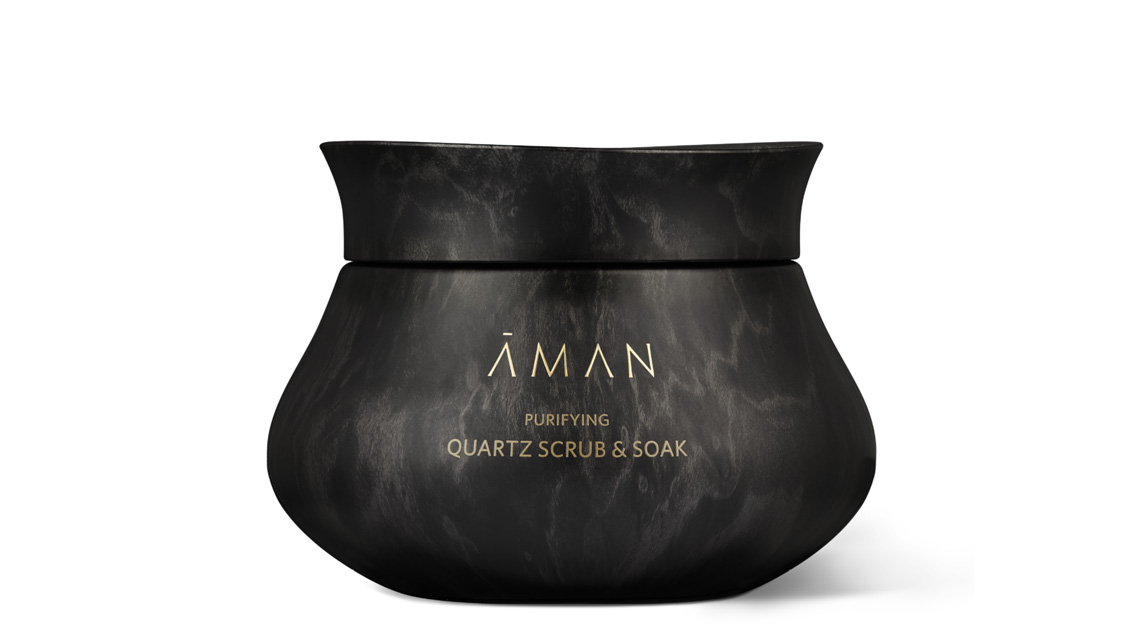 Aman
What it is: Purifying Quartz Scrub and Soak
For: Unisex
Aman's Purifying Quartz Scrub and Soak should be a holy grail for your vanity collection. This two-in-one treatment taps on the healing properties of quartz, stimulating circulation, clearing negative energy fields to reduce tension, and of course, removing dead skin cells in the process. And thanks to the highly regenerative Kombu extract which the scrub carries, the metabolic function of skin cells will improve. The end product? Your skin will be soft, radiant and deeply cleansed.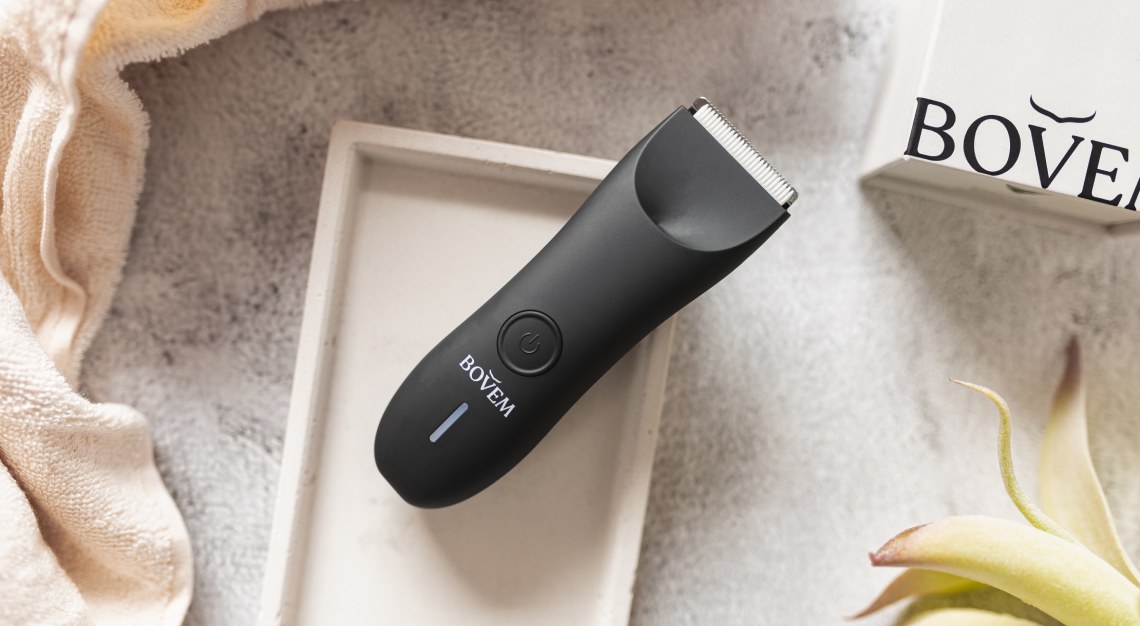 Bovem
What it is: The Globe Trimmer 2.0
 For: Men
Deforestation isn't always a bad thing – at least not in the case of Singapore-based premium grooming brand Bovem. The all-new Globe Trimmer 2.0 is completely waterproof, sporting a textured grip, easily changeable stainless steel and ceramic blades featuring TrimSafe technology, and longer-lasting batteries for a smooth and painless grooming experience. There's even a built-in 8000K LED light, no doubt coming in handy when accessing less accommodating, below-the-waist areas. Get it as part of the Up & Down package – which also includes Bovem's Align Razor – so all parts of your body are safely (un)covered.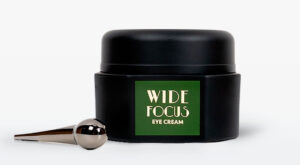 Browhaus
What it is: Browhaus' Plasma Lift and Wide Focus Eye Cream
For: Women
The Browhaus Wide Focus Eye Cream has been specially developed as a post-treatment care, an anti-ageing eye cream that fights the effects of gravity with a potent cocktail of three active ingredients: Boerhavia Diffusa Root Extract, Liposome Soy Isoflavones and Olive Squalane. The eye cream also comes with a massage tool to help with drainage and decongestion, reducing the appearance of puffiness and fatigue. The product doubles up as a lip treatment to nourish chapped lips and lessen the appearance of fine lines around the lips.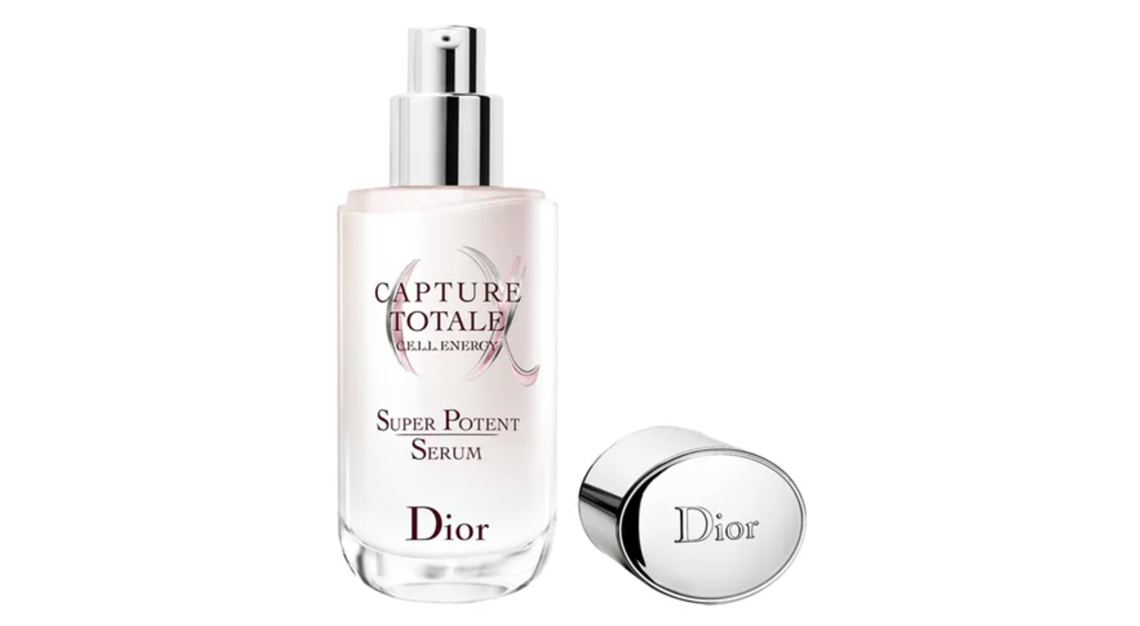 Dior
What it is: Dior skincare Capture Totale Super Potent Serum
For: Women
Dior has claimed to have come up with an unrivalled total age-defying serum. From the first week of using the serum, the skin's quality should already see some improvement, appearing younger and more dewy. The serum contains 91 per cent natural-origin ingredients, such as longoza, the historic skincare ingredient from the Dior Gardens.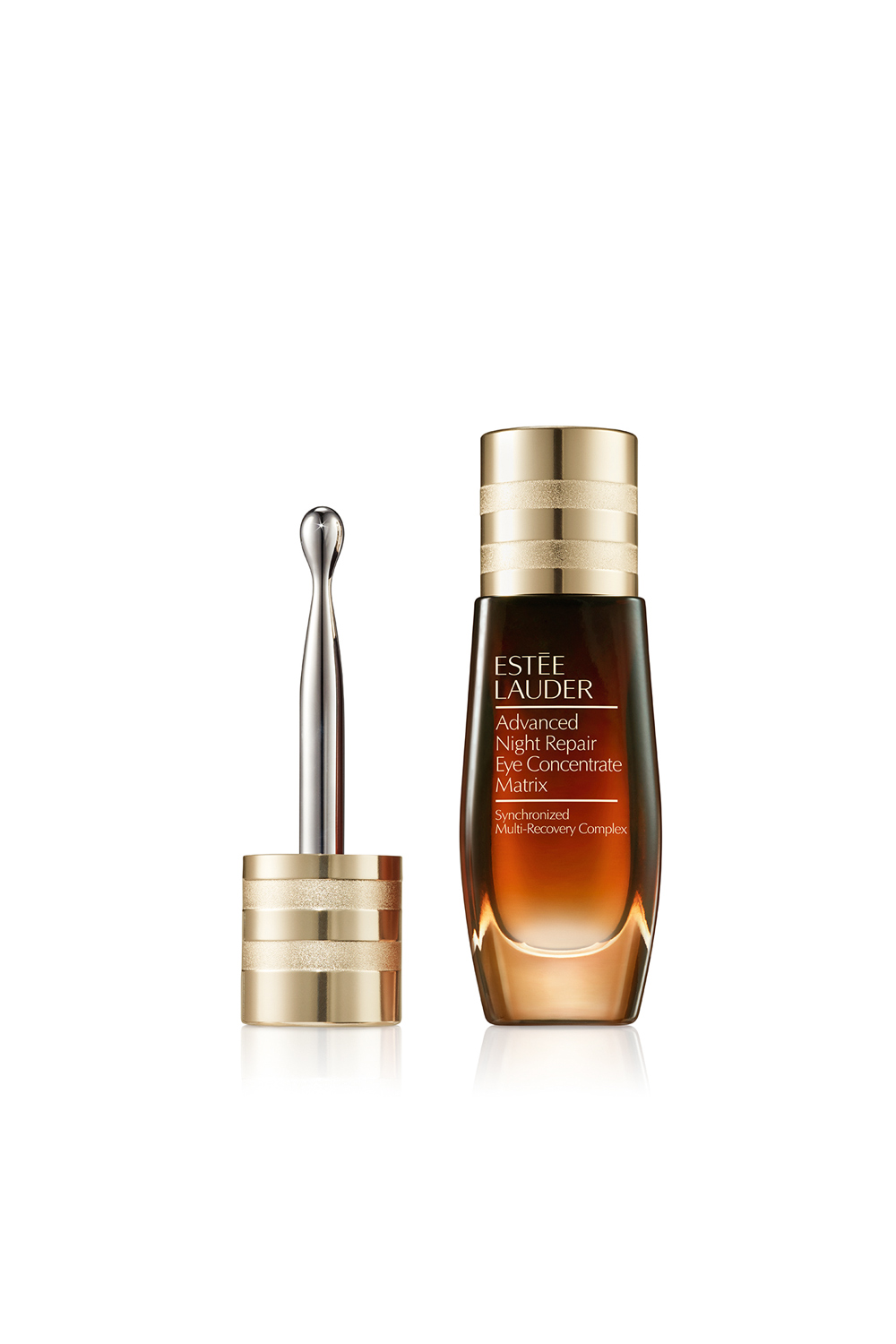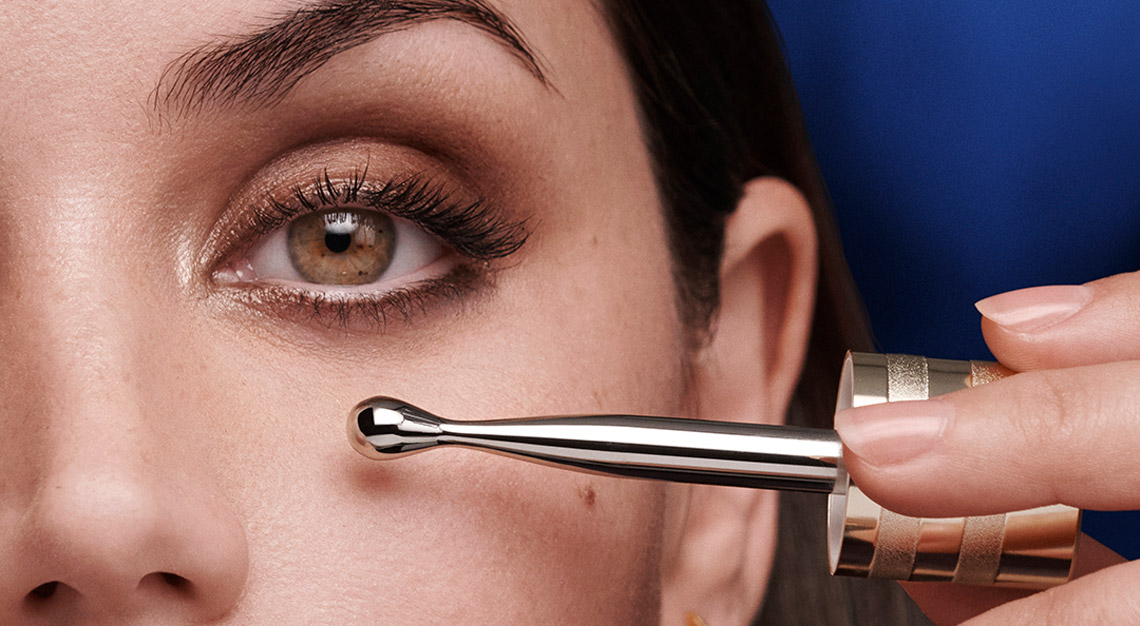 Estēe Lauder
What it is: Advanced Night Repair Eye Concentrate Matrix Synchronised Multi-Recovery Complex
For: Women
Backed by findings that prove increased repetitive moments (like blinking to stay awake longer) can accelerate eye-ageing, Estēe Lauder has recently unveiled the Advanced Night Repair Eye Concentrate Matrix Synchronised Multi-Recovery Complex to counter such a problem. The new product comes with a custom-designed, cryo-steel wand, which allows the skin around the delicate eye area to instantly be cooler by two degrees celsius. And the end result? Your skin will feel firmer and smoother, and under-eye lines and crow's feet will appear reduced.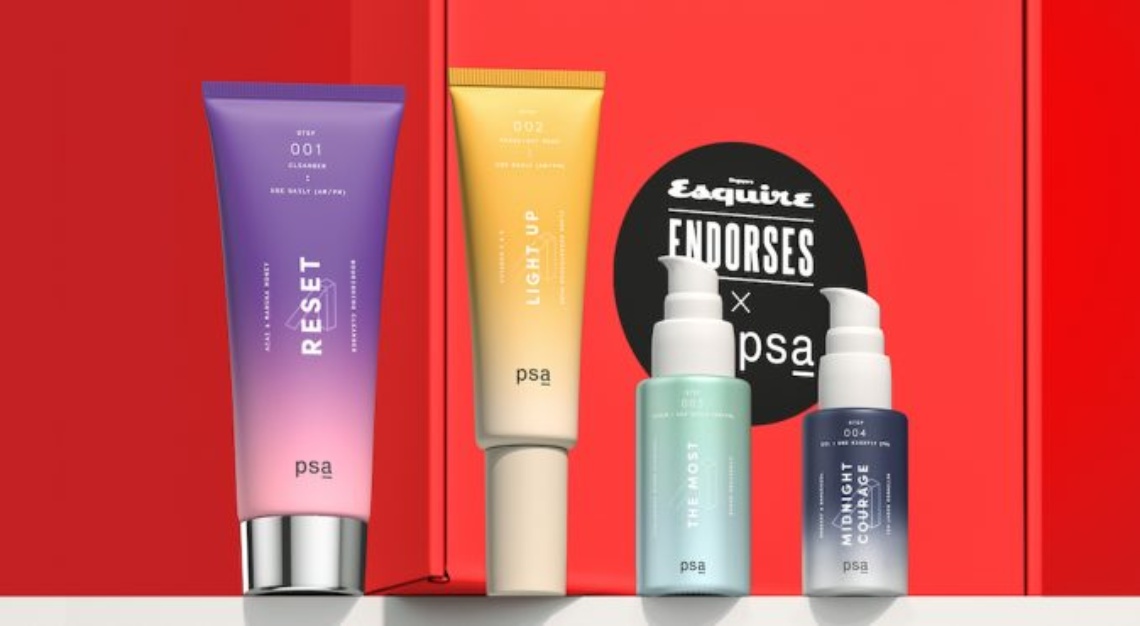 Esquire x PSA Skin
What it is: Esquire x PSA Skin grooming box
For: Men
Let's admit it: Grooming can sometimes feel like a chore – that is, unless you save undue hassle with this Esquire x PSA Skin grooming box. Esquire Singapore has partnered with homegrown skincare brand PSA Skin for a limited-edition box of four tried-and-tested grooming and wellness products. Originally worth S$200, you save S$101 with this specially curated grooming kit at only S$99. And these are the items you'll score: Reset Acai & Manuka Honey Nourishing Cleanser, Light Up Vitamin C & E Flash Brightening Mask, The Most Hyaluronic Super Nutrient Hydration Serum and Midnight Courage Rosehip & Bakuchiol Retinol Night Oil.
Esquire x PSA Skin grooming box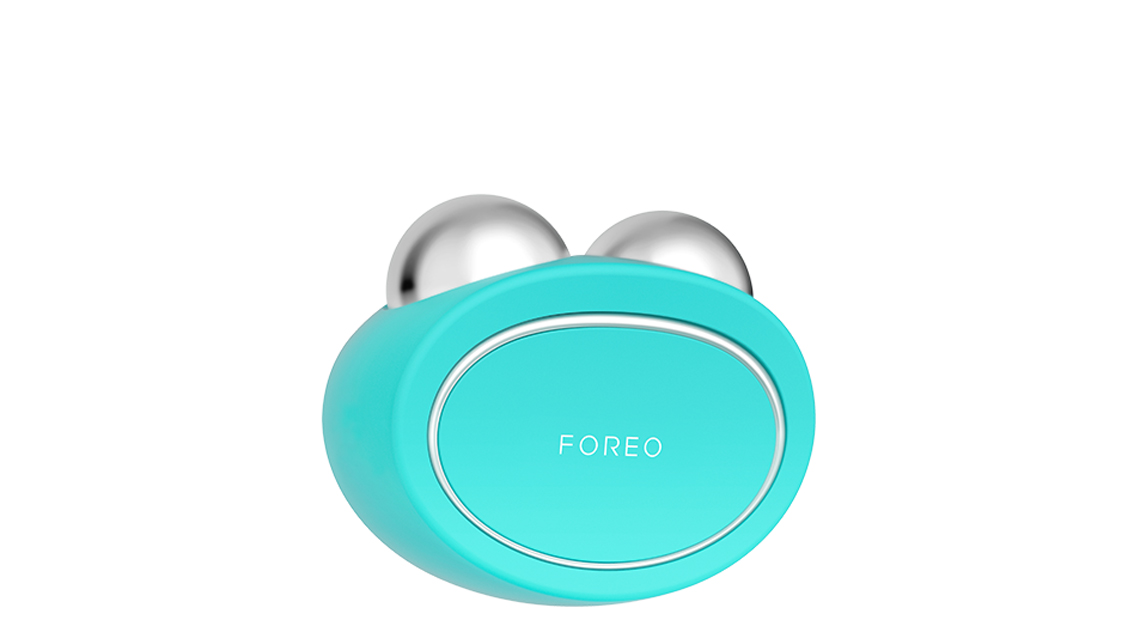 Foreo
What it is: Foreo Bear
For: Unisex
Foreo Bear is the only waterproof micro-current device in the world, designed to tighten and firm the skin to achieve a glowy, youthful complexion. This is how it works: T-Sonic pulsations exercise 65 muscles in the face and neck, eventually eliminating pesky fine lines and wrinkles on the skin. The device's electrifying micro-current tech also functions as a pocket-sized personal facial fitness trainer.  Grab the newly unveiled mint edition of the device as fast as you can – now available in very limited quantities.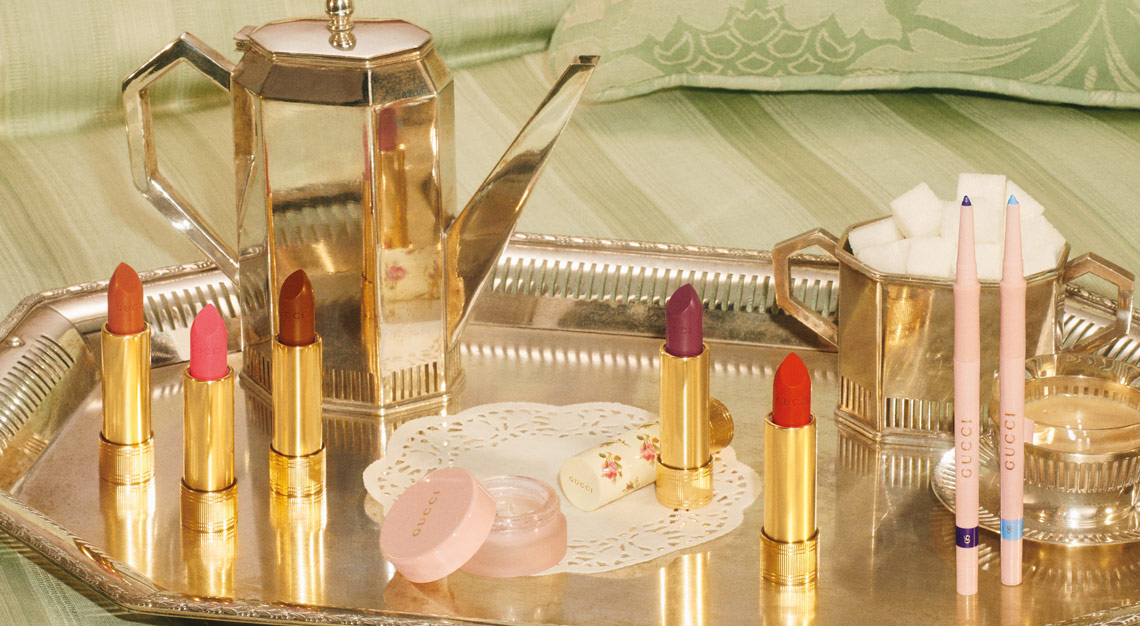 Gucci
What it is: Gucci Beauty's Summer 2021 collection
For: Women
Gucci Beauty's Stylo À Sourcils Waterproof brow pencil and five new editions of the Rouge À Lèvres Voile lipstick make up the fashion house's Summer 2021 collection. Debuting in six shades, the new brow pencil is a waterproof tool that's designed specifically with an ultra-fine nib edge to allow for a precise yet natural-looking brow finish. Meanwhile, the new lipsticks are inspired by the Golden Age of cinema – ranging from a natural hue to orange, red and pink.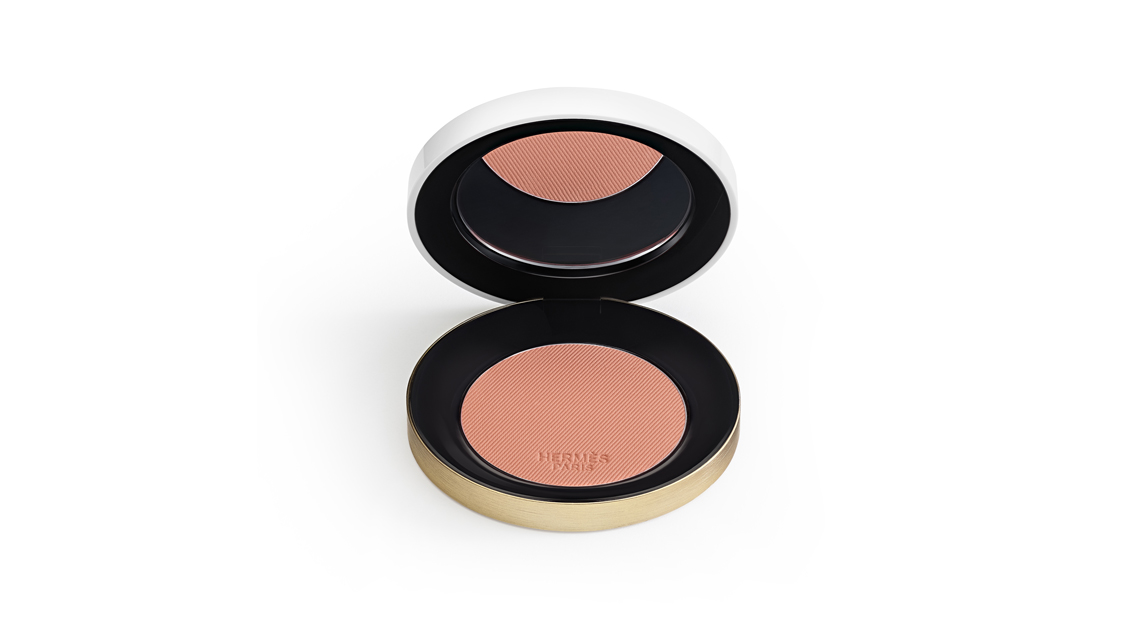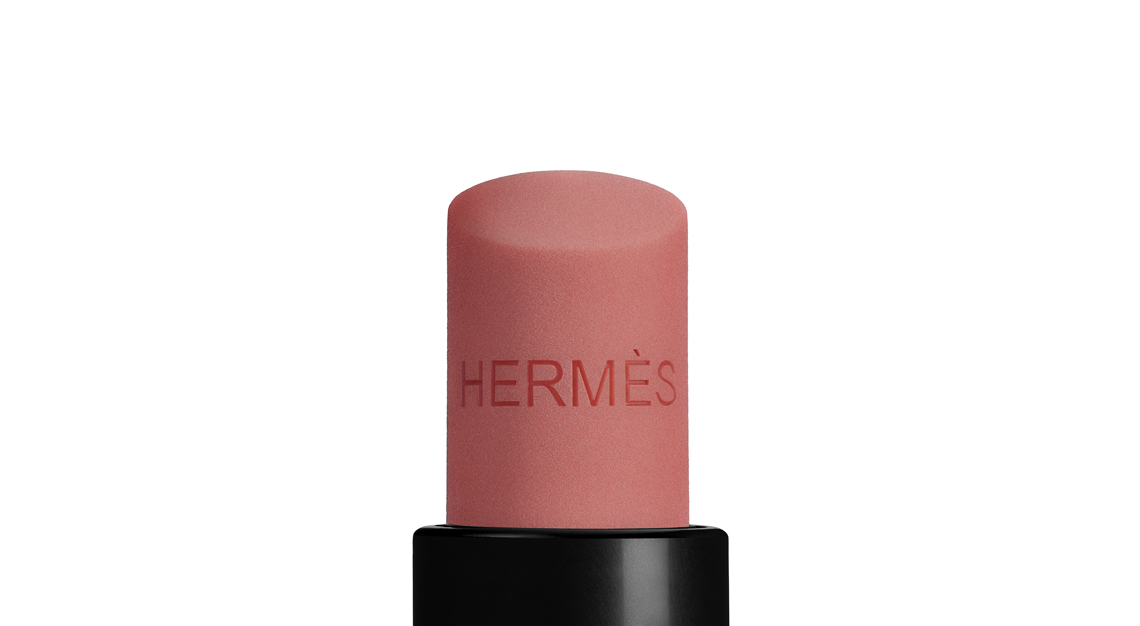 Hermès
What it is: Rose Hermès collection
For: Women
Hermès Beauty has revealed part deux of its range of makeup products, the Rose Hermès collection, comprising blush brushes, lip enhancers and blush, which comes with a posh casing. There are eight hues of blush in a series of pink shades, and the lip enhancers have been designed to reveal the natural colour of your lips.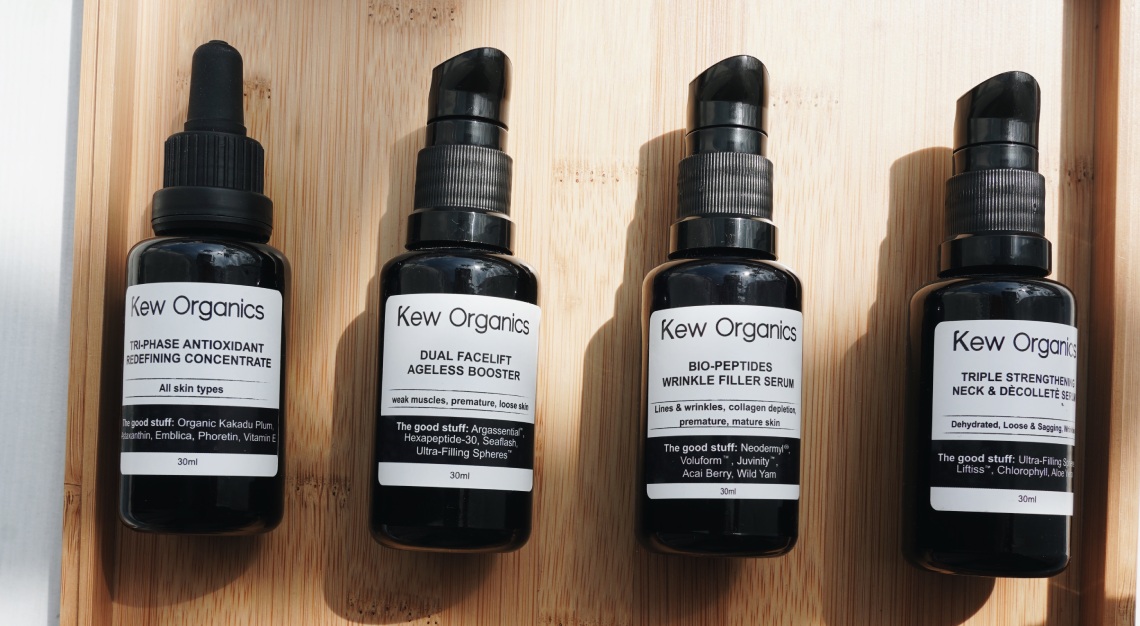 Kew Organics
What it is: Needle-less Rejuv Anti-Aging skincare range
For: Unisex
Want the polished, chiselled result of invasive cosmetic treatments, but without their attendant side effects? Kew Organics' Needle-less Rejuv Anti-Aging Skincare range seeks to achieve the same refined complexion, without necessarily undergoing the knife (or needle). Formulated with high concentrations of active organic ingredients—such as Kakadu plum, açai berry and yam—each product targets a range of different skin types and concerns, from skin pigmentation to fine lines and wrinkles. Couple the use of each product with a Power Tone Bespoke Organic Facial, which utilises radiofrequency and cryotherapy for utmost efficacy.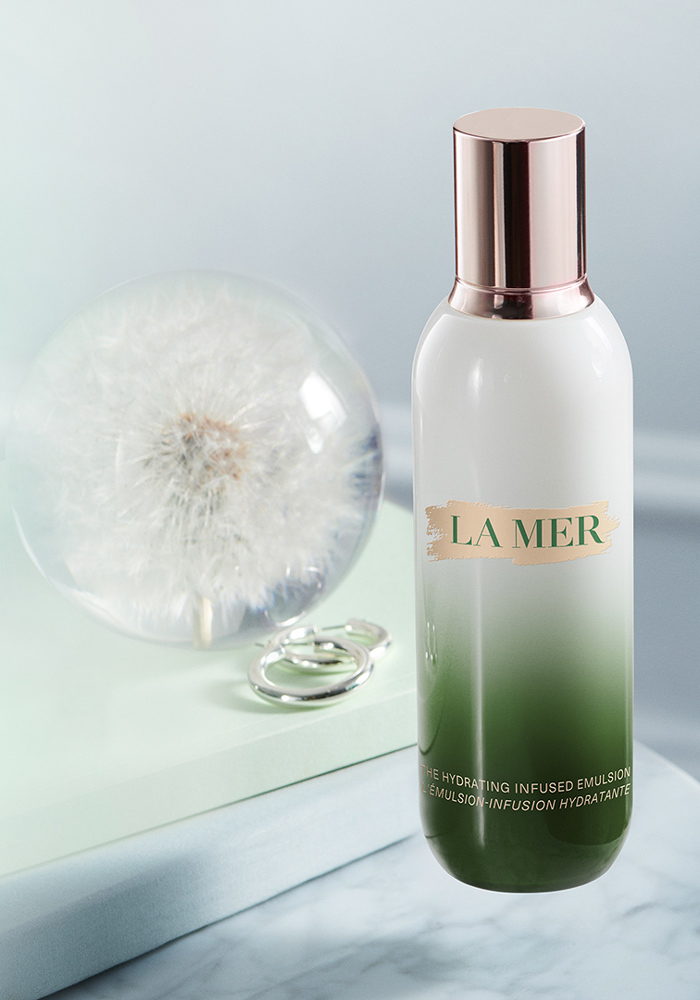 La Mer
What it is: La Mer Hydrating Infused Emulsion
For: Men
Here's how the La Mer Hydrating Infused Emulsion works its magic: the product combines innovative technology and ingredients to penetrate the skin deeply almost instantaneously. Its three key components are: kelp and soy, which serves as a superfood and an ingredient rich in fatty acids respectively; the Miracle Broth, a sea-sourced ingredient that visibly smoothens the skin; and lime tea concentrate, an antioxidant that fights free radicals and actively supports the skin's balance.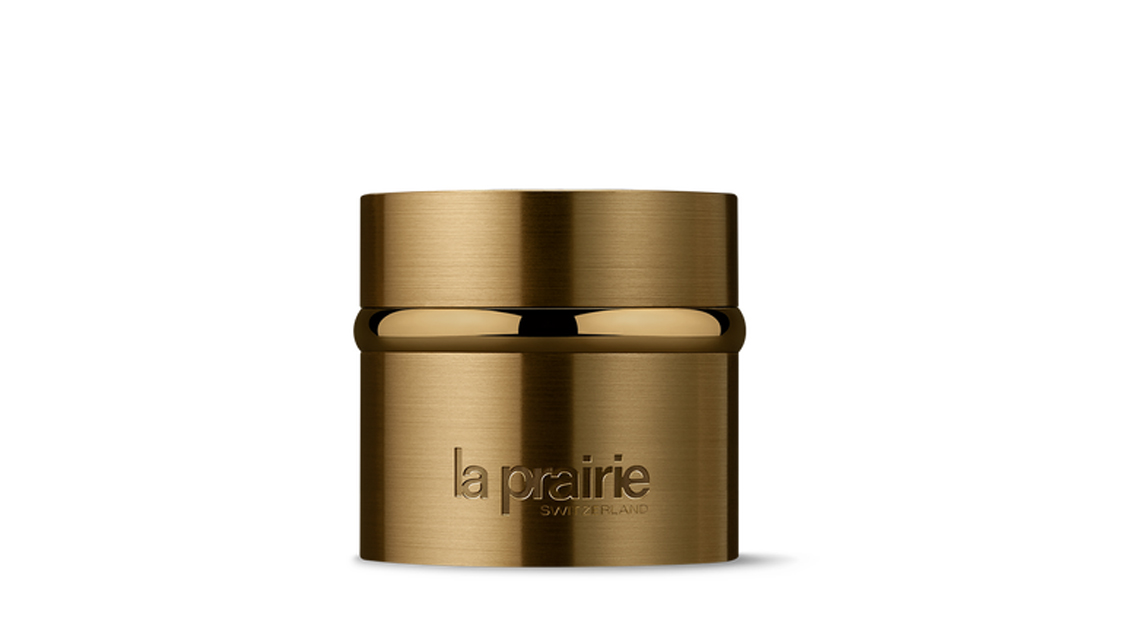 La Prairie
What it is: La Prairie Pure Gold Collection
For: Unisex
One thing's for sure, we vouch for La Prairie's Skin Caviar collection. The Swiss skincare brand ups the game with a new skincare range: the Pure Gold collection, which taps on the power of gold to improve the skin. Working in a three-peak action sequence, the Pure Gold Diffusion System ensures that you can immediately notice gold particles on the skin's surface, which makes it look more radiant.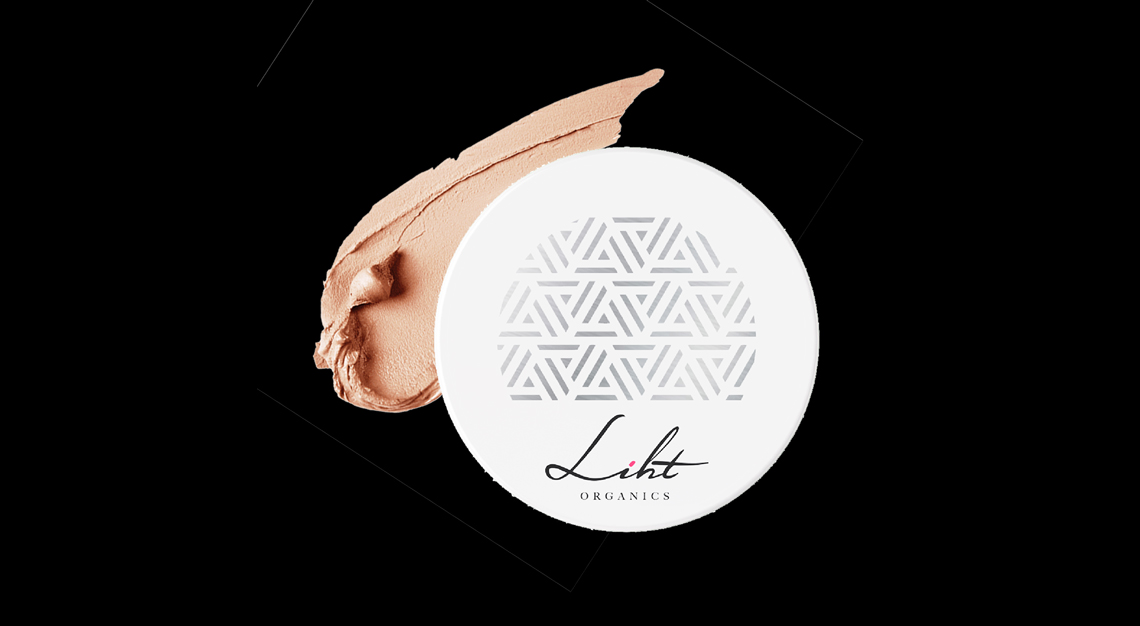 Liht Organics
What it is: Flawless Face Concealer
For: Women
Singapore's very own organic makeup brand, Liht Organics, has just announced that it's the first to enter the Middle East market during the pandemic, after successfully establishing a partnership with the Royal Family of Bahrain. The brand's Flawless Face Concealer, in particular, should be part of your holy grail vanity products. It is rich in vitamin E, cocoa seed butter, organic coconut, castor seed, and jojoba seed oil, helping to cover dark circles, heal blemishes and nourish the skin whilst keeping it flawlessly dewy.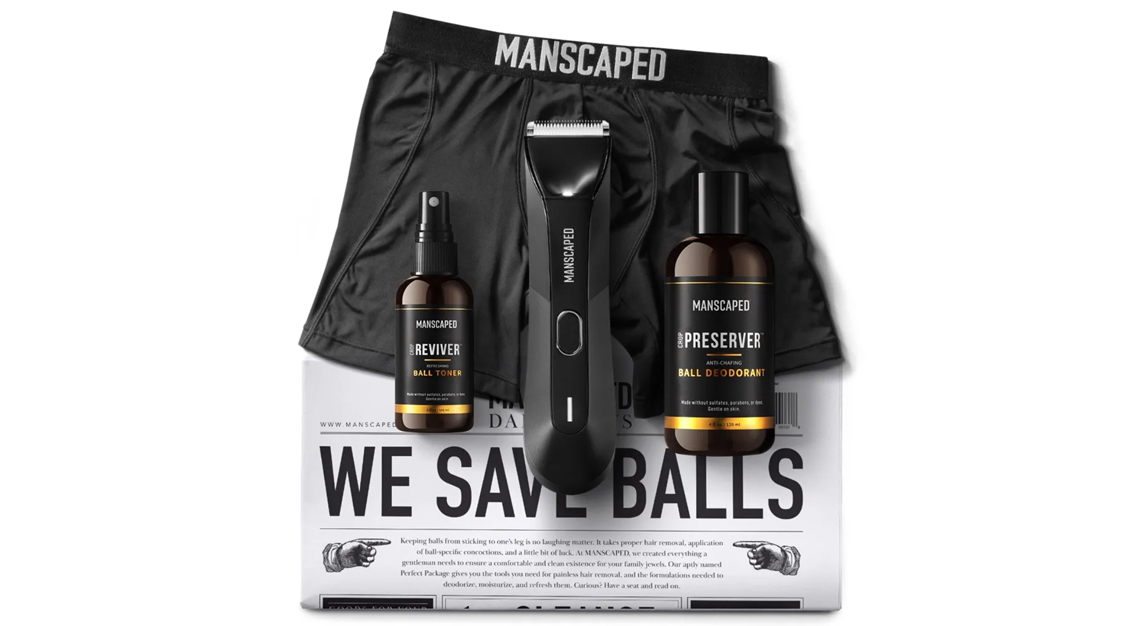 Manscaped
What it is: The Performance Package 4.0
For: Men
Manscaped is a US-based men's label that recently launched in Singapore, offering an extensive range of premium products designed to improvise one's grooming routine. Get more bang for your buck with The Performance Package 4.0; a kit comprising The Weed Whacker Nose and Ear Hair Trimmer, The Lawn Mower 4.0 Groin Trimmer, Crop Preserver Ball Deodorant, Crop Reviver Ball Toner and The Shed (a luxury travel bag) along with boxers. The Weed Whacker is the label's first above-the-waist tool, designed to efficiently tame the traditional nose hair without compromising on comfort.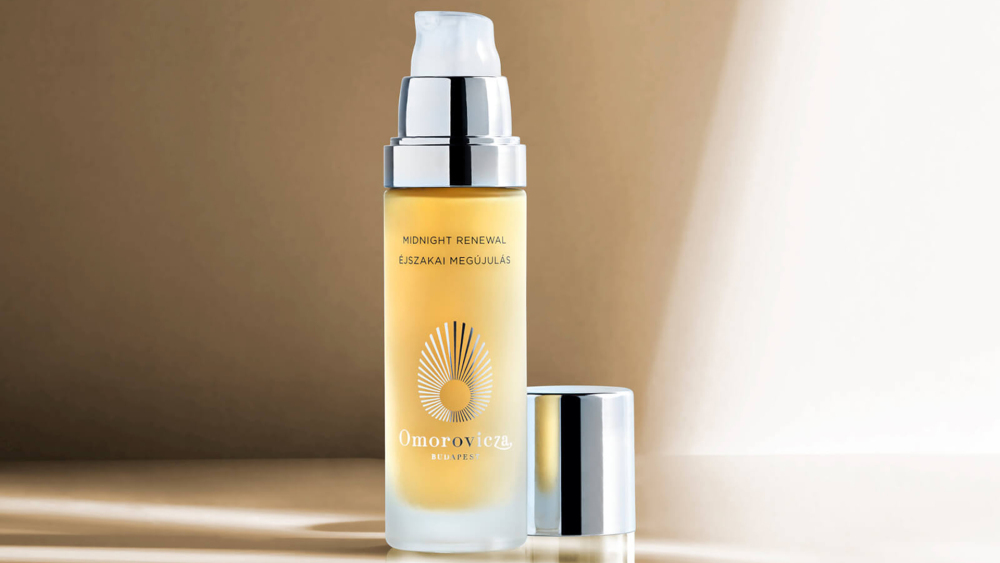 Omorovicza
What it is: Midnight Renewal serum
For: Men
This one is for the male hustlers who find themselves back to the outdoors after going through an exhausting quarantine period. Omorovicza's new Midnight Renewal serum, does all the heavy lifting for the skin by relying on retinal, a type of topical vitamin A derivative retinol that's found in numerous products these days. Retinal, for the uninitiated, has clinically been proven to produce results 11 times faster than retinol.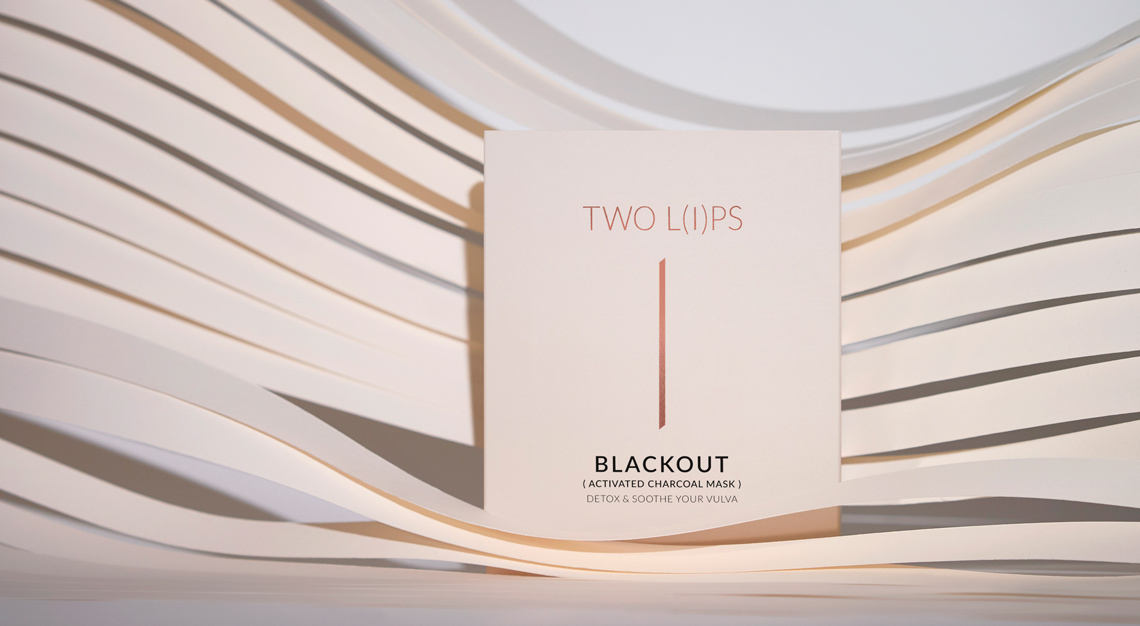 Two L(i)ps
What it is: Two L(i)ps Outgrown
For: Women
Two L(i)ps hopes to shed light on the importance for women to become better acquainted with the female anatomy, especially since there is still a lack of education in body literacy. Its efforts include coming up with a new product called Two L(i)ps Outgrown, a vulva care product that's infused with an all-star formulation of grape, honey and nigella sativa seed extracts to inhibit ingrown hair. Simultaneously, the formula helps to lessen irritation to achieve clearer and smoother skin.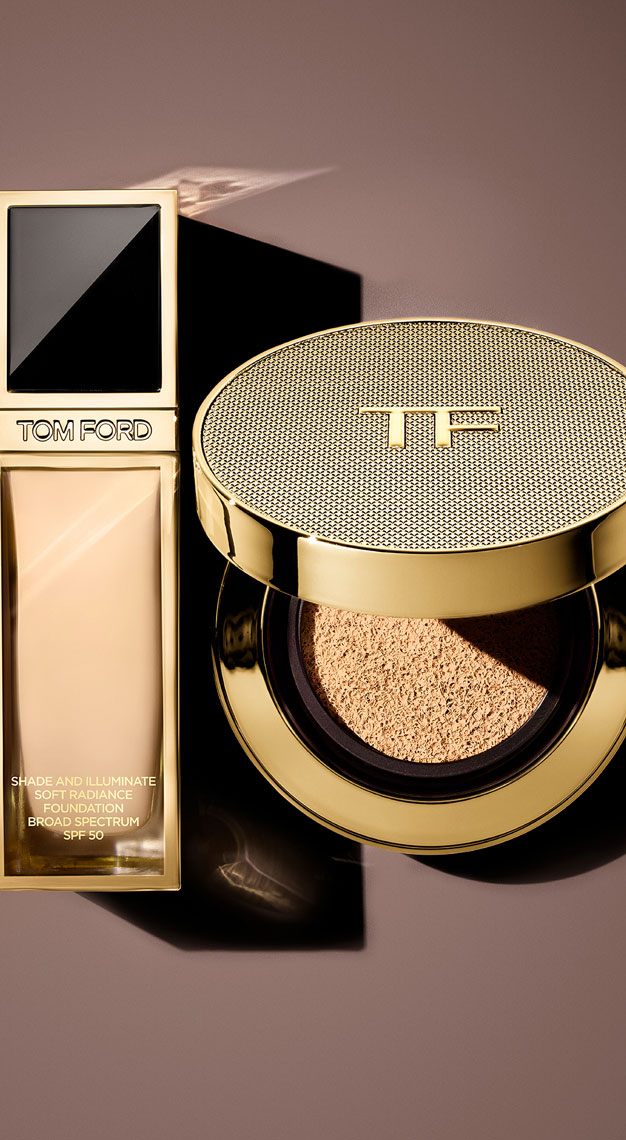 Tom Ford
What it is: Shade and Illuminate collection
For: Women
Tom Ford expands its beauty line with Shade and Illuminate, a collection of products designed to energise the skin, enhance its sculptural depth and support symmetric definition. The new range comprises two products: the Tom Ford Shade and Illuminate Soft Radiance Foundation SPF 50/PA++++, retailing at S$200 and the Tom Ford Shade and Illuminate Soft Radiance Foundation SPF45/PA+++ Cushion Compact, retailing at S$135. Expect to be pampered with feature-enhancing coverage and skin-nourishing care – and we also appreciate the luxurious gold-tone and glass packaging.