The natives call it Teyuna. Archaeologists refer to it as Buritaca 200. Most of us know it as Ciudad Perdida
An ancient city sequestered in the bowels of the highest coastal mountain range in the world, it's said to have been built in 800AD, carved by the aboriginals into the sprawling massif of Sierra Nevada de Santa Marta in north-eastern Colombia. While the range peaks at an altitude of 5,700m, the veiled jungle city, with a population of about 2,000 farmers and potters, stands at 1,200m above sea level. 
Today, it is home to four indigenous tribes – the descendants of the Tairona people, the original occupants of Ciudad Perdida before they were driven out in the 16th century by Spanish conquistadors. This historic site had eluded discovery until the '70s when a group of looters stumbled upon Ciudad Perdida's abandoned plazas while searching for tropical bird feathers. Its remnants, complete with more than 200 terraces (some spanning 1,000 sq m), meticulously arranged road tiles, stairwells, canals, burial plots, pottery, jade statuettes and jewellery, are evidence of what used to be a thriving metropolis.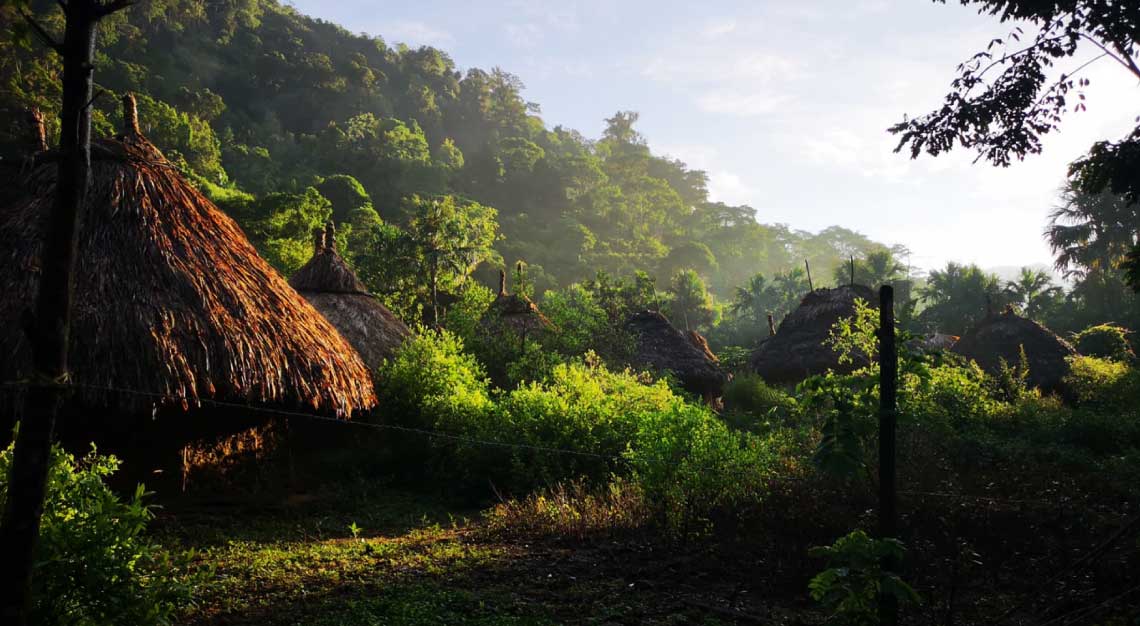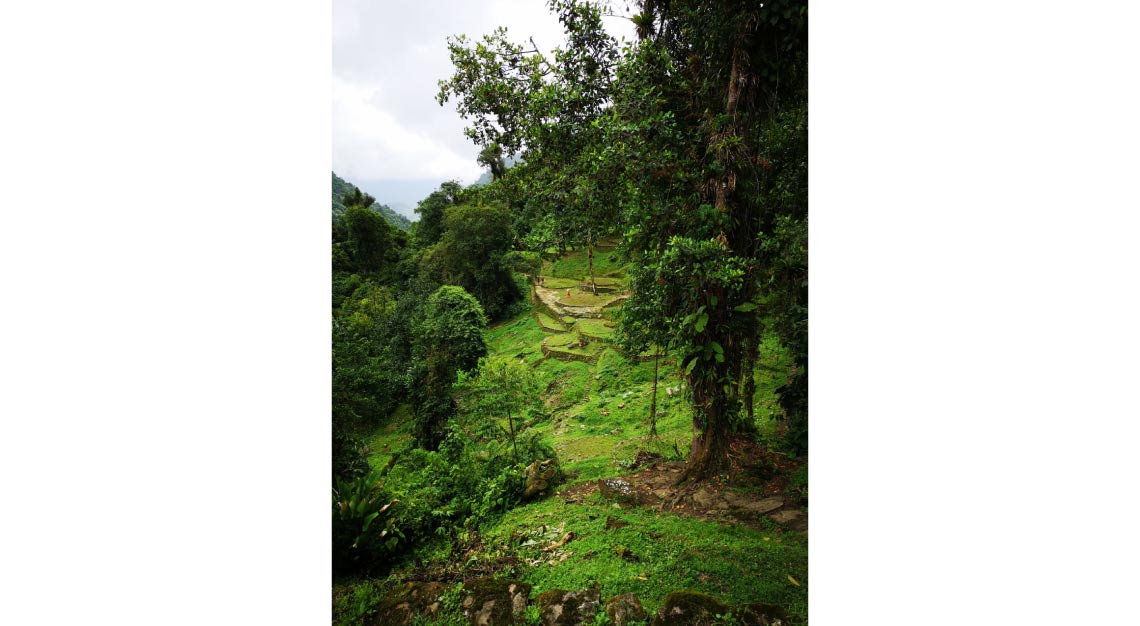 Essentially Colombia's answer to Machu Picchu – though Ciudad Perdida is believed to be more than six centuries older – the ancient city is one of the most significant archaeological finds of the 20th century. Yet, it doesn't receive as many visitors as its Incan counterpart. The only way to reach the site is by foot. The entire trek – back and forth – spans 52km and takes up to six days to make a return trip, but includes eight river bed crossings. 
Initially, Ciudad Perdida fell prey to aggressive excavation. Working to prevent further damage and preserve the charm and mystique of the destination are the Global Heritage Fund and the Colombian Institute of Anthropology and History, who began work in 2009. So far, the landmark remains largely untainted by modern influence, which is the draw and appeal for the intrepid, but that will change very soon.
On top of the sign posts, water treatment systems and suspension bridge that the Tayrona Conservation Project has built, Tayrona Capital is stepping in to commercialise the area.
"Our investment in the region is to develop the nature park into a sustainable luxury tourist destination. This includes the financing, development, construction and operation of several luxurious ecological hotels in Tayrona Park as well as the construction of a cable car system to facilitate access to the top of Ciudad Perdida," says a spokesperson from the global investment firm. It has a strong presence in Colombia with various hotels in development in the historic city of Cartagena.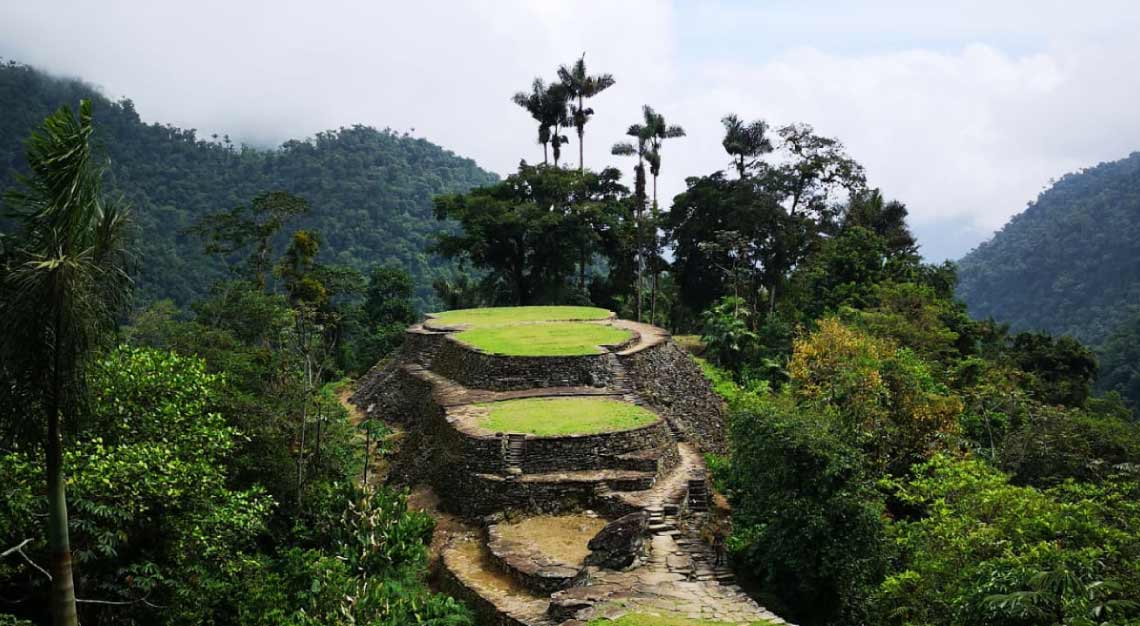 These seem like enticing additions, but they could spell trouble in the future, including an extreme spike in visitorship resulting in irreparable environmental damage and of course, the inevitable loss of Ciudad Perdida's appeal. 
Such issues currently plague Machu Picchu, which saw more than 1.5 million visitors in 2017 (about twice the UNESCO-recommended limit). Aware of the project's risks, Tayrona Capital's goal is to strike a balance and prioritise the protection of Ciudad Perdida's natural environment and ancestral culture. 
Diana Bohórquez Guerrero, global marketing director of Tayrona Capital, elaborates: "More than a conglomerate of hotels built among trees, this project is aimed at progressively improving the country's economy [and promoting] responsible tourism and sustainability. Having the cable cars will generate control and we'll be able to monitor the footfall and draft out plans to preserve the habitat and conserve archaeology."
After all, the unblemished beauty and untapped potential of the region were what drew Tayrona Capital to it. Its job is merely to enhance. With these carefully constructed updates, more travellers will get to walk through the fabled paths of a once lost city, learn about and relive Ciudad Perdida's glory days.