Gone are the days when a watch company can claim to have made a cutting-edge timepiece simply by encasing it in titanium, ceramic or carbon fibre.
Now, terms such as PEEK, ITR2, Quartz TPT and BMG Tech are being bandied about as the next big thing in luxury watchmaking. And it's largely good news for collectors because who's going to complain when brands are doing more to win them over – as opposed to less? The issue to ponder over is, what exactly do the new watch materials bring in terms of practical benefits? Here, we explore this aspect using exemplars from Richard Mille, Panerai, Hublot and Montblanc.
Thin Ply Technology By Richard Mille
Inspired by F1 racing, Richard Mille has always been about using top-notch materials in its watches (see feature image above). TPT stands for Thin Ply Technology and the company that came up with this technique is called North Thin Ply Technology (NTPT). NTPT has partnered with Richard Mille to produce watch cases unique to the brand.
The process is like that of carbon fibre production but with much thinner layers, hence thin ply technology.
Each layer averages 45 microns in thickness and is stacked at a 45-degree angle to one another, for a total of 600 layers. This 45-degree orientation gives TPT carbon an appearance that is markedly unlike that of regular carbon fibre. Its striations resemble the nuances of damascened steel while carbon fibre has a distinct regular checked pattern. Next, it goes into a kiln where its heated to 120 degrees Celsius at a pressure of 6 bar. When it comes out, it is one solid block of carbon. Because Richard Mille's cases are curved, the material's natural markings become more pronounced after the machining process.
Richard Mille has also evolved the TPT process beyond carbon.
To date, the firm has made watches with Graph TPT, Quartz TPT, Gold NTPT Carbon, and Gold Quartz TPT. These variations fuse strands of carbon with graphene or quartz fibres or gold in extremely laborious processes. But the results are case materials that are not only unique but that also bring practical advantages. Graphene, for example, is six times lighter than steel and yet 200 times stronger.
No wonder Richard Mille's watches are worn everywhere from the F1 circuit to the tennis court to the golf course.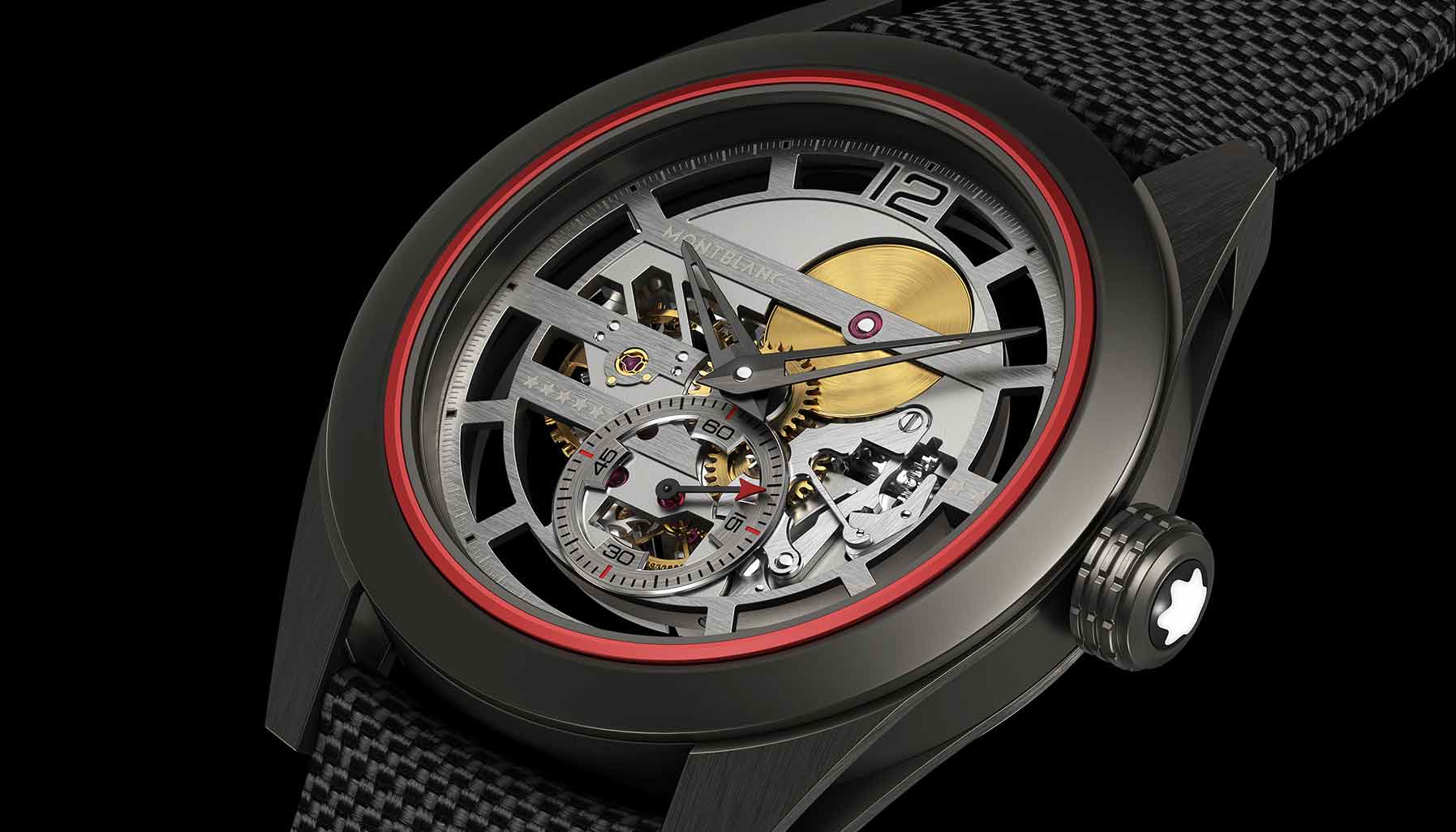 Innovative Technical Revolutionary Resin By Montblanc
Montblanc's ultralight concept watch for champion shuttler Lin Dan, the TimeWalker Pythagore Ultra-Light Concept, has a number of different technical details all pitching in to make it lighter than the feathers of a shuttlecock. Here, Montblanc used black DLC titanium and a compound called ITR2 Kevlar Carbon.
ITR2, or Innovative Technical Revolutionary Resin, is a composite material based on carbon nanotubes.
Eight times lighter than steel and four times lighter than titanium, it also allows the manufacture to customise a wide array of colours in an intensity that has not been seen before. ITR2 is not a Montblanc trademark, but the company has turned the material into something truly practical and robust by combining it with Kevlar and carbon.
Other firms have also been known to harness the strengths of ITR2.
H Moser & Cie recently made a unique watch that comes with a case spiked with real cheese and that was made possible by ITR2.
Another independent watchmaker, Hautlence, has also utilised ITR2 in its watch cases since Baselworld this year.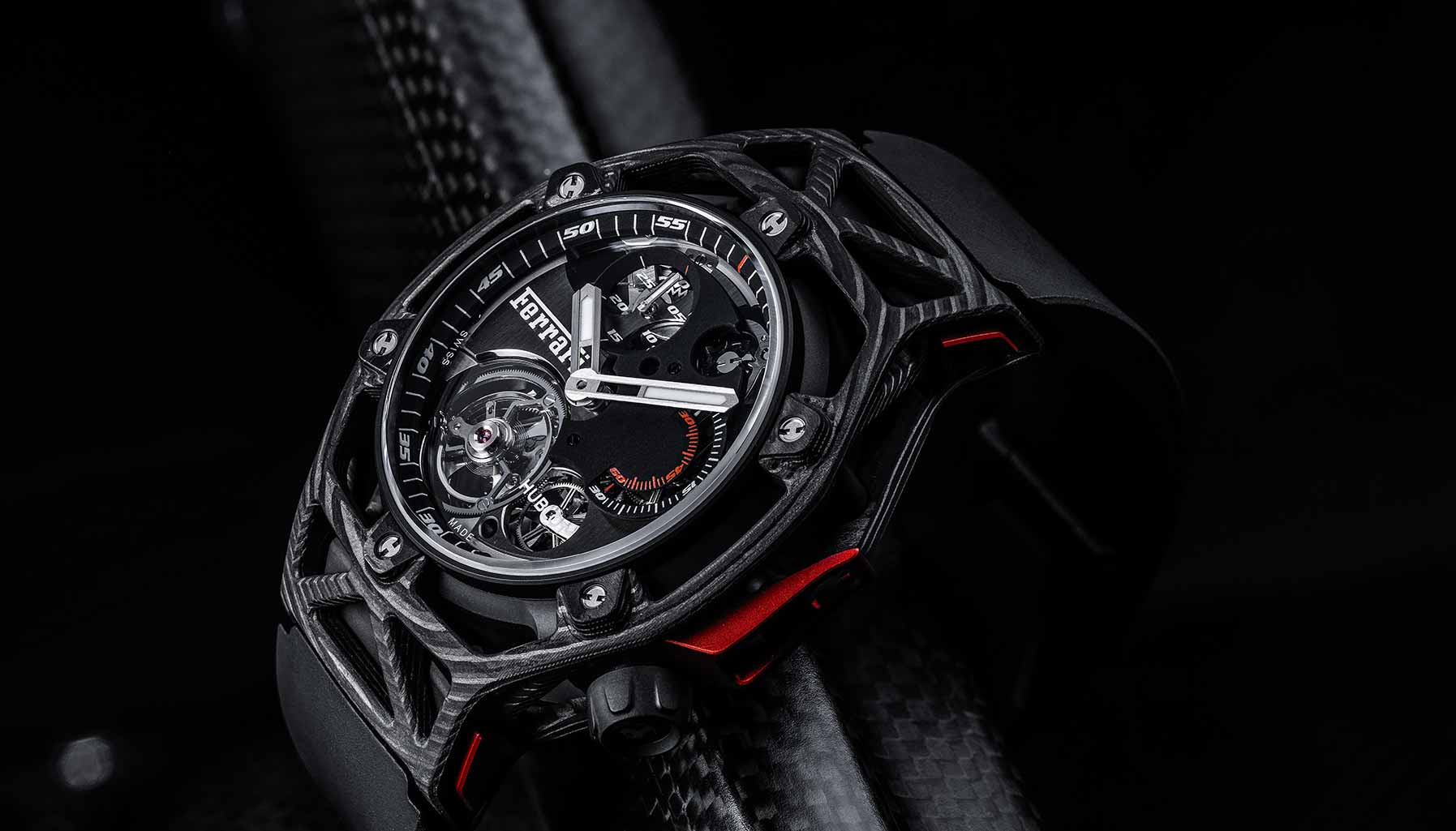 Polyether Ether Ketone By Hublot
Hublot has made such groundbreaking proprietary materials as Texalium, which is an aluminium-coated carbon fibre. Polyether ether ketone (PEEK) is the latest new-age material used by Hublot. A kind of thermoplastic polymer, PEEK is used extensively in the aerospace, automotive and chemical process industries. It is a multi-layer hypo-allergenic material made from long carbon fibres and is extremely durable and reliable.
In celebration of Ferrari's 70th anniversary, Hublot allowed the supercar maker to design a watch from ground up, resulting in TechFrame. Launched at this year's Baselworld, TechFrame comes in three variations: Magic Gold, titanium and PEEK carbon. The PEEK carbon model shows off the striations of the material even though the case is simply a 3D latticework surrounding the movement. PEEK, however, is neither proprietary nor exclusive to Hublot. Other brands have also used it.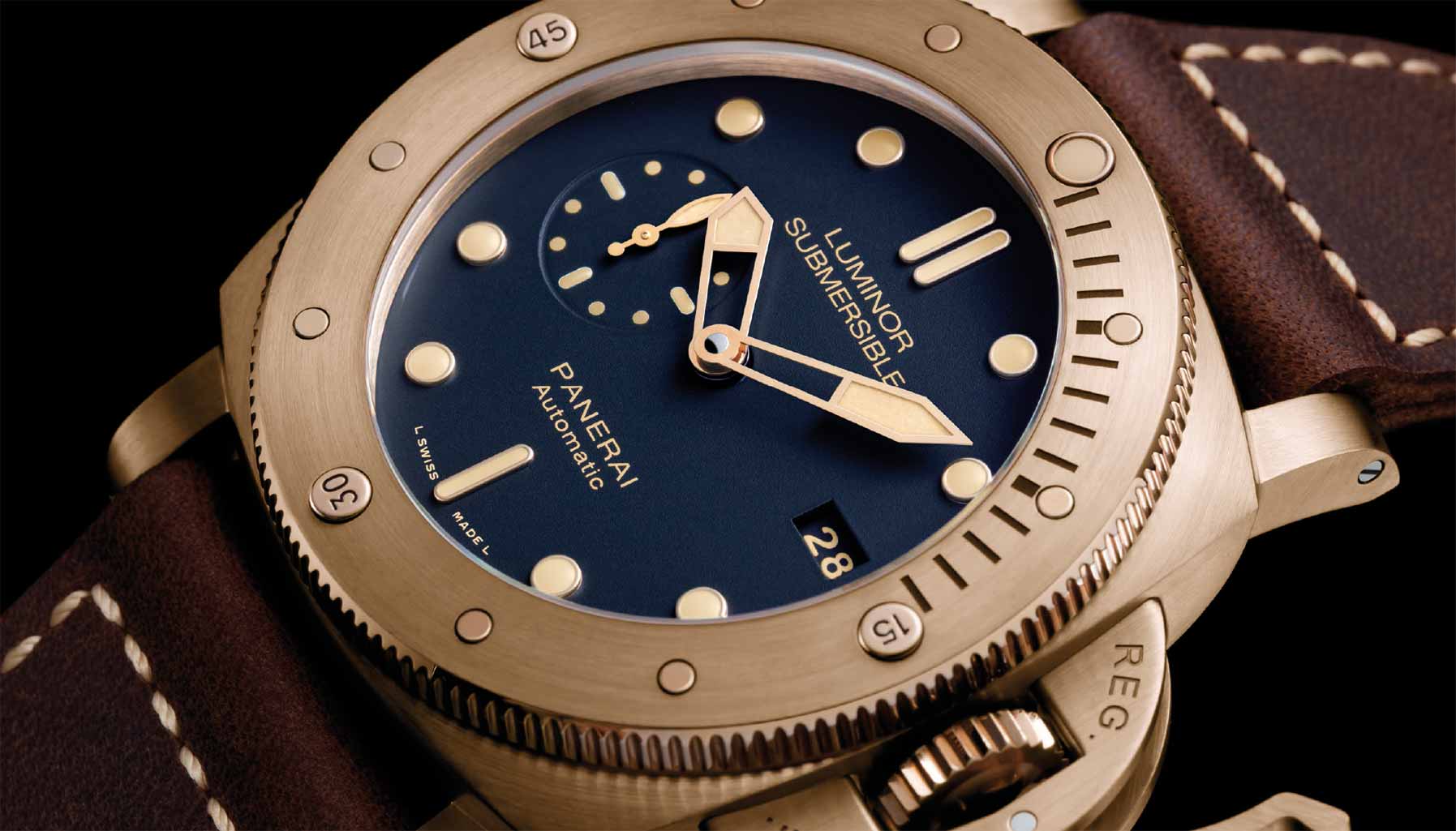 Bulk Metallic Glass By Panerai
Making its debut at Salon International de la Haute Horlogerie this year, BMG Tech is conceived by Panerai and the watch that is dressed in this new material is the Luminor Submersible 1950 BMG-Tech 3 Days Automatic PAM692.
BMG-Tech stands for bulk metallic glass technology and is made of a glass-enhanced alloy containing zirconium, copper, aluminium, titanium and nickel.
Apart from its inherent robustness, it is also resistant to corrosion, shock and magnetism. BMG-Tech gets these properties from the fabrication process.
All of its components are combined and then injection moulded at high pressure and high temperature, only to be flash frozen so that the atoms are prevented from arranging themselves back to their regular structure.
Herein lies the material's 'secret'. Its chaotic atomic structure gives it the formidable properties unseen in regular steel or even titanium.