Scratching the tip of the iceberg in one of South America's largest and most densely populated cities
Ah, the grand capital of Chile that is Santiago. While stock images and professionally taken photographs depict this city as colourful, locals know it to be leaning towards more of a 'greyscale'. Oh, and that it's slightly overcrowded. But don't let the above unnerve you. Step foot onto the streets and lanes, and you'll find colour in the way locals live. Street musicians are busking, food trucks are hawking their fare in local fashion, boisterous chatter reminding you of soap dramas… The city is colourful, indeed, with the above just adding to the charm.
It's easy to get lost in Santiago, and while the best way to explore is to well, get lost, a helping hand is always welcome.
Steph Wetherell, head of sales and product at Lightfoot Travel in Singapore, counts herself as a nomad, but fondly recalls Santiago as one of her favourite cities in the worlds due its seemingly endless list of things to do all year round. "There's skiing in the winter, beaches in the summer, and deserts and glaciers when you have time to travel further afield," she says.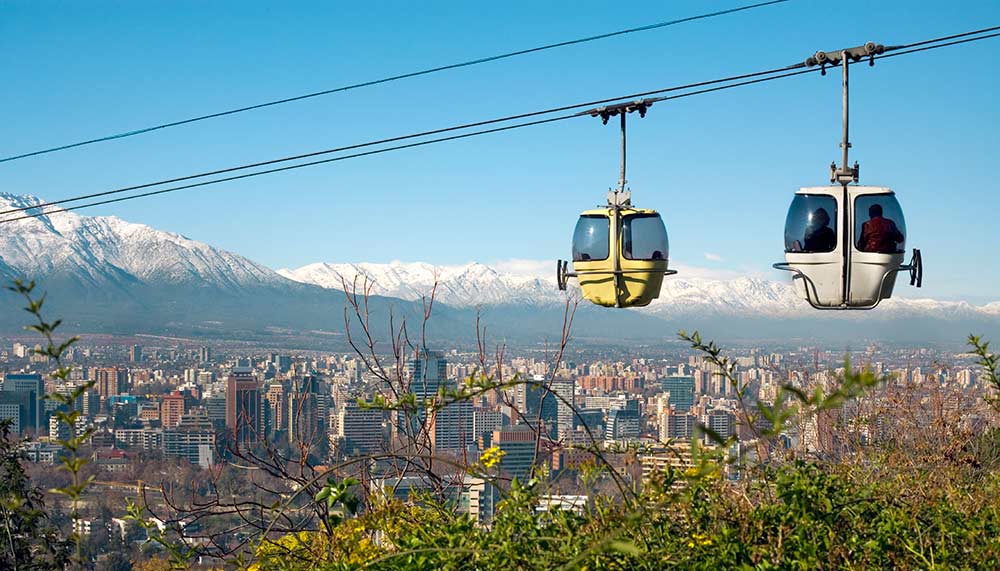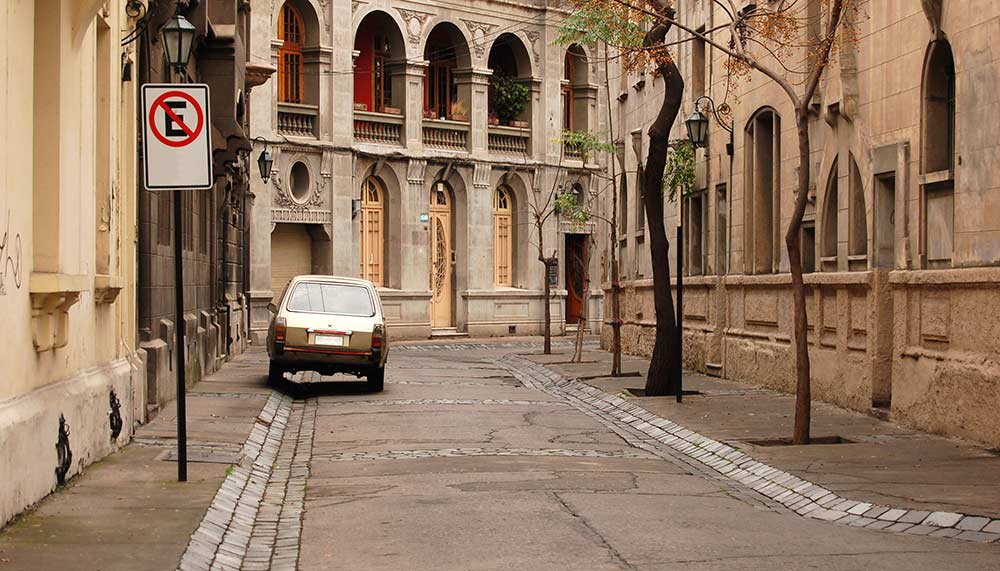 Don't get ahead of yourself just yet. The northern and southern regions may call out to you (vineyards, the beaches and ski resorts are just two hours away by car), but the best way to start would be in Santiago itself. With the influx of immigrants, you can expect to find a great mix of cultures, not to mention numerous restaurants dishing out delish local cuisine and fusion food. That said, here are the best ways to navigating your way around this bustling, cosmopolitan and burgeoning South American city (with seriously good wine) in style.
The Must-Sees
Once you've settled in, head for Cerro San Cristobal, the big hill in the middle of the city. You can hike, bike or take a funicular to the top. The views of the city and the Andes mountain ranges are amazing. It's no secret spot, but it will definitely give you the feeling that 'you've arrived' in Chile. Plus, that bit of a workout is also a good way to shake off your jetlag. This spot is also a hit with the locals on Sunday mornings.
Known poet-politician Pablo Neruda's house, La Chascona is also located within this area. For somewhere lesser known, Barrio Italia is an up and coming neighbourhood with nice cafes and shops still yet to be discovered by the masses. Don't miss Cafe Triciclo, a hip coffee house leading Santiago's burgeoning coffee scene with an excellent menu, passionate staff and attention to detail.
Street bites
Street food stops, food carts and food trucks are found scattered across the city, but a favourite would at the front of the Central Market in La Vega. Empanadas – pastry stuffed with cheese, shellfish or pino (meat, olive, onion and boiled egg) are the most popular choice. But remember to save space for sopaipilla, a deep fried pumpkin dough with pebre and mustard; porotos ranados, a white bean stew that's also one of the few vegetarian Chilean dishes; prietas, a Chilean sausage served with mash, fries or rice); and a huge variety of seafood including locos (white shellfish) and centolla (sweet crab).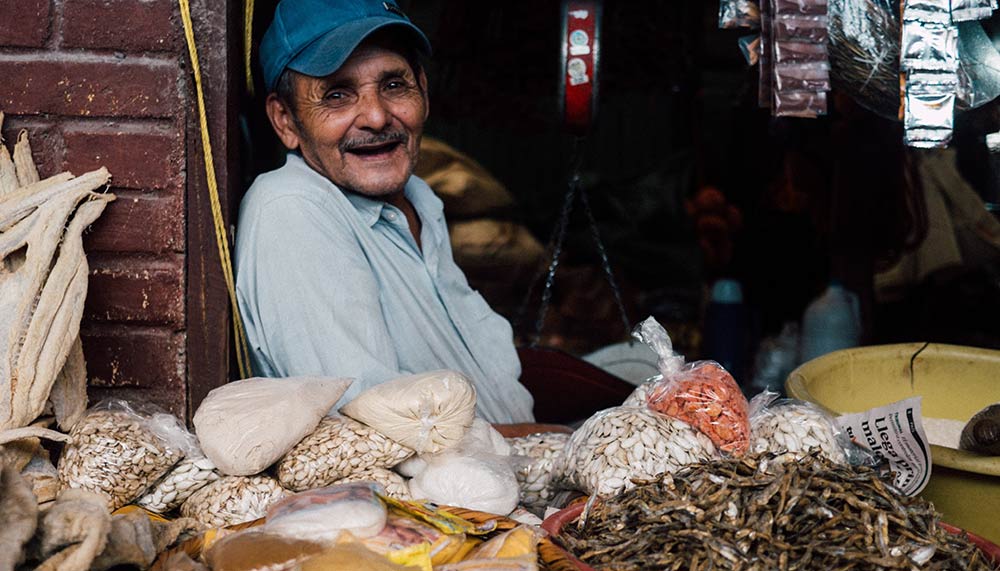 Fun and fine dining
This is Latin America, and the night doesn't begin until late. Don't expect to eat before 10pm. It's also not unusual for things to get going only after midnight. Lunch tends to be the main meal of the day at around 1pm. Often, people will just have what they call 'once' in the evening around 7pm instead of a proper meal.
There is no shortage of restaurants in the city, but Liguria would be a great place to start, with local bistro-style fare.
The cool residential location of Ambrosia boasts a French-inspired menu with intense flavours in dishes such as scallop ceviche with pistachio, lamb chops with cous cous and wagyu pot roast in a quirky space filled with plants, bric-a-brac and books.
The more bohemian areas of Bellavista and Lastarria are where you'll find markets and lots of great bars and restaurants. Panko Sushi Nikkei fashionably fuses Japanese and Peruvian cuisines together for a unique spin on sushi – try the Panko Pinzas, shrimp and crabmeat empanadas and the seared tuna tortilla. Galindo serves national dishes such as bean casserole and humitas in a homely setting with a vibrant atmosphere.
Also located inside a restored Spanish Colonial house is Casaluz Bar & Cocina. Reserve a seat outside on the terrace for a backdrop of antique china, hanging lights and pretty foliage with your tapas-style meal of ham, cheese, pasta and wagyu beef.
Best watering holes
Wine lovers should head to Bocanariz in Lastarria. The 'vino-bar' offers a massive wine menu and flights of wine by region or style.
For a fantastic atmosphere, the eternal chinking of glasses, spontaneous songs and lively conversation, try La Piojera. It comes with a 'dive bar' feel and is a favourite amongst local poets, musicians and creative types. Located in the downtown region of Santiago, it's a little off the beaten track, but well worth finding for its Chilean beer and rustic infectious authenticity.
La Mision is a hip bar boasting over 250 extraordinary wines from across the Americas. Prop up the bar or head for the elegant patio outside. Its sharing plates are also not to be missed.
On Saturday nights, you'll find locals and tourists at Patio Bellavista, which is full of bustling bohemia and live bands. Azotea Matilde is a popular rooftop bar offering beautiful panoramic views of Bellavista and a great selection of cocktails from six storeys above.