We highlight the best our city has to offer, and what's keeping it abuzz. Check out the following digital exhibitions, concerts and more
With the virus outbreak, Robb Report Singapore's editorial team is encouraging its readers to do almost the impossible – that is, to #stayhome. As such, we will be shifting our focus to digital exhibitions, openings and dining experiences at home for the time being. The best part? There's no when, where or how. Just keep using your digital devices like you're used to, and enjoy your virtual ride.
SSOPlayOn! brings artist conversations and concerts online
When: Until 23 May 2020, 7.30pm
Where: Singapore Symphony Orchestra
Singapore's flagship orchestra is the epitome of classical music at its finest and has long been lauded for its sublime performances. The orchestra's first batch of tickets will be released in June, under the helm of newly appointed chief conductor, Hans Graf, who has appeared with most major orchestras in the US and Canada.
In the meantime, catch the orchestra's recorded performances and artist conversations on its SSOPlayOn! series, here. This 22 May, catch SSO principal percussionist Jon Fox talk shop with principal guest conductor Andrew Litton, and on 27 May, enjoy Dvořák's Serenade in D Minor, featuring a medley of wind instruments, cello and double bass.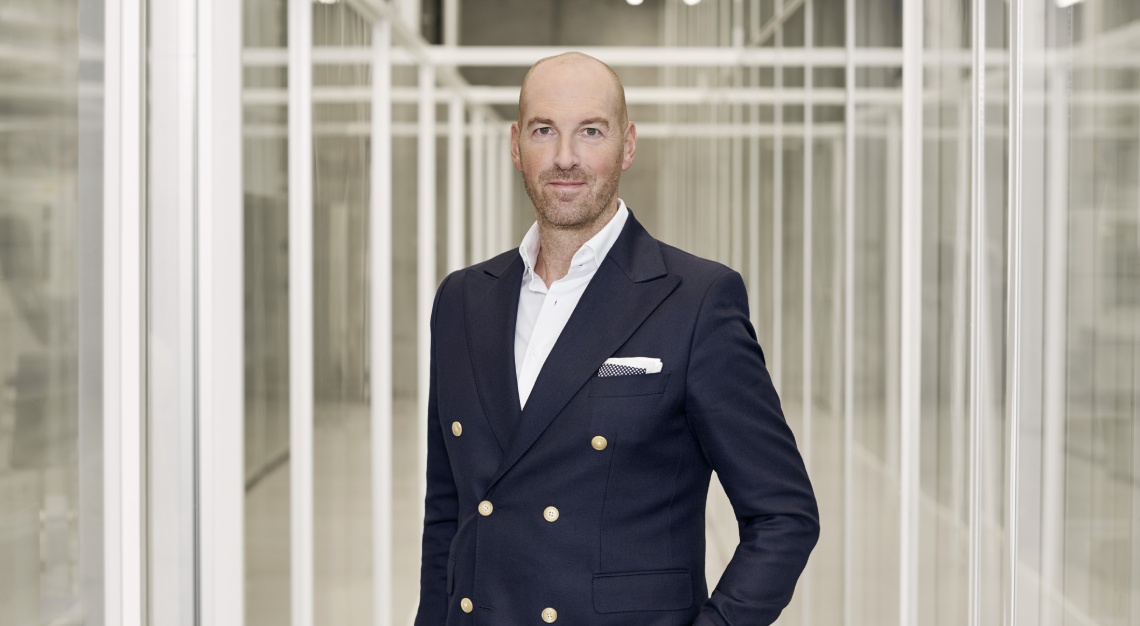 Happy Hour with Robb featuring Christian Knoop
When: 26 May 2020, 7.30pm
Where: Zoom
Happy Hour with Robb is a brand-new virtual series where we talk to watchmaking's most brilliant minds and shine the spotlight on the year's novelties. Grab your favourite tipple, and join us on 26 May at 7.30pm for a chat with Christian Knoop, IWC's creative director. Find out what makes him tick, discover the legend behind IWC's iconic Portugieser collection, and ask him anything you'd like. Sign up here.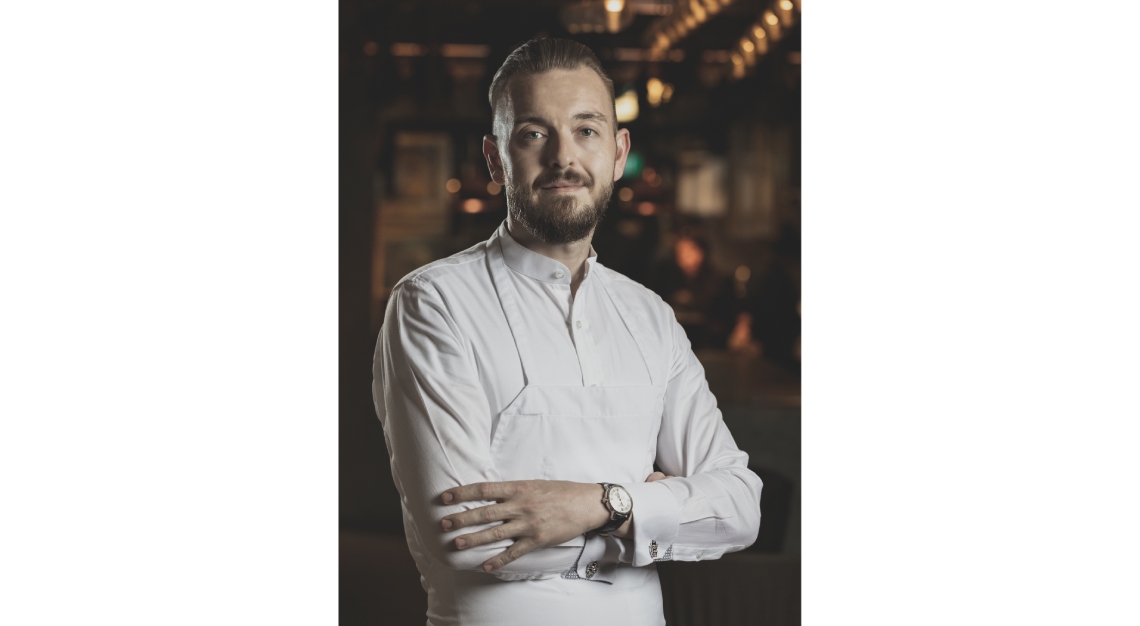 Learn to cook from Tristin Farmer on
At Home with Robb
When: 28 May 2020, 8pm
Where: Zoom
#AtHomeWithRobb is a virtual series of Singapore's most lauded chefs conducting live cooking masterclasses of their best dishes. We've seen Dave Pynt barbecue a leek, Rishi Naleendra whip up devilled chicken and Ivan Brehm make scallop ceviche. Next week, you'll see Tristin Farmer, executive chef of Restaurant Zén, teach you how to prepare a delicious smoked marron. Sign up here.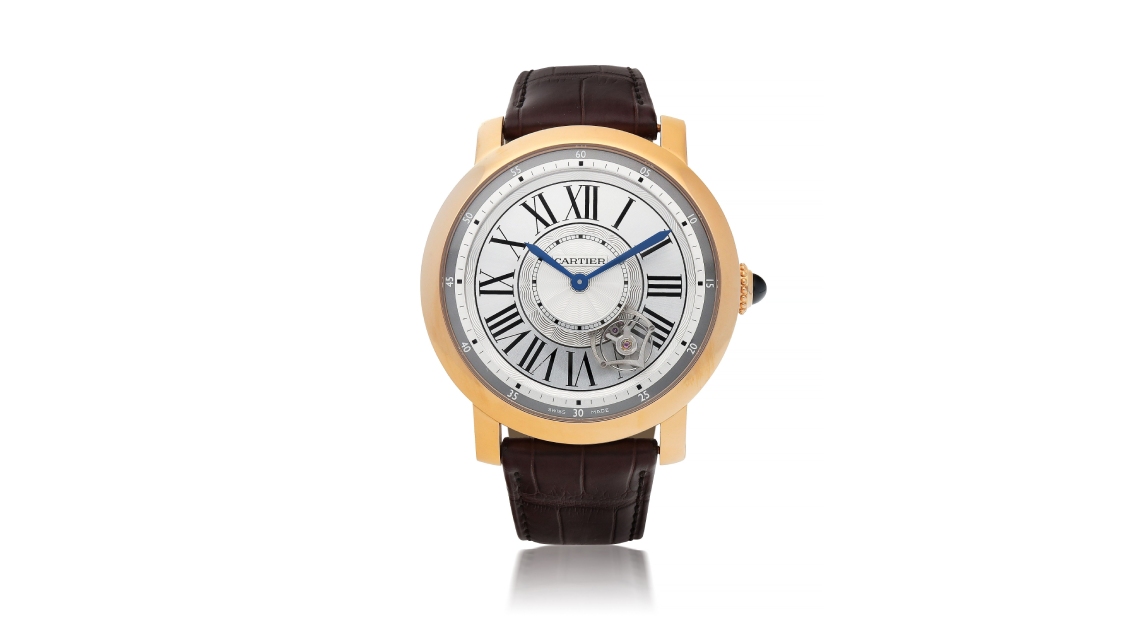 Sotheby's upcoming Watches Weekly auctions
When: 26 May 2020, 10pm (New York); 27 May 2020, 10am (Hong Kong); 28 May 2020, 4pm (Geneva)
Where: Sotheby's
Since 1 April 2020, Sotheby's has had good success with their online Watches Weekly auctions, with the first six sales totalling over S$6.55 million. The auction house has thus decided to expand their online sales with the launch of two additional auctions, curated by teams in Geneva and New York. Look forward to the first session in New York, which currently has Patek Philippes, F.P. Journes, A. Lange & Söhnes and more, all up for bidding.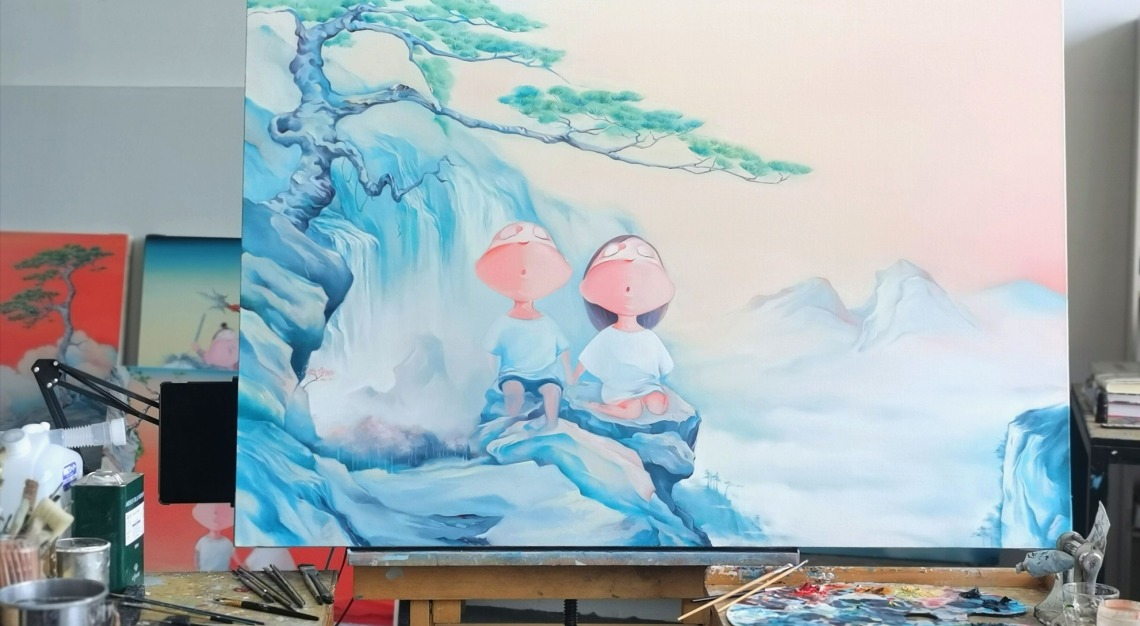 Inside the creative space of sculptor and painter, Wu Qiong
When: 26 May 2020, 8pm
Where: Facebook Live
Following the success of Wu Qiong's last solo exhibition in Singapore, Ode to Art gallery has decided to bring the artist's latest works online and straight into your home via Facebook Live. The exhibition, titled Inside the Creative Space of Wu Qiong, will showcase a total of 15 new art pieces, seven paintings and eight sculptures. The virtual exhibition will also provide an exclusive behind-the-scenes look into the artist's creative space in Beijing, where he will share sculpting techniques using Play-Doh and paint you something from his childhood – it's what he is known for, anyway.
Art therapy for the soul – a collaboration between K.BLU Swim and Singapore Association for Mental Health (SAMH)
When: Until 28 May 2020
These are unprecedented times indeed, and all that uncertainty can be overwhelming. This May, K.BLU Swim, together with SAMH, are raising awareness about mental and emotional health, with a series of online art therapy workshops, somatic experiencing and creative therapeutic interventions, designed to tide us through this pandemic.
Register here.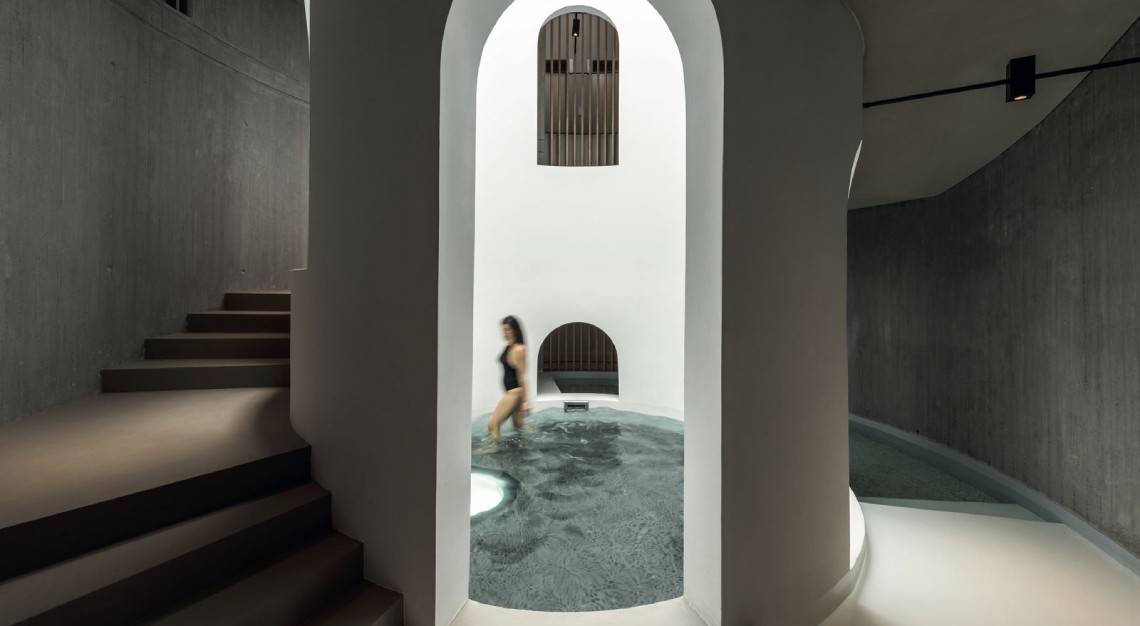 Take part in Euphoria Retreat's virtual wellness series
When: Every Tuesday and Friday until 29 May 2020, 11pm
Where: Euphoria Retreat
Euphoria Retreat, a five-star property at the foothills of Mouth Taygetos of Peloponnese, has created a free online virtual wellness series to help relieve any stress during the pandemic. Dubbed the Euphoria Healing Journey Through the Five Elements, the free programme consists of twice-weekly, 45-minute sessions led by founder Marina Efraimoglou and Euphoria's spiritual mentor Mary Vandorou.
Tuesday classes will address the physical aspect of that week's element – water, wood, fire, earth or metal – discuss the corresponding organs and end with a Taoist-based meditation. Friday sessions, on the other hand, will work on the emotional and spiritual aspects, with meditation geared towards the opening of energy paths.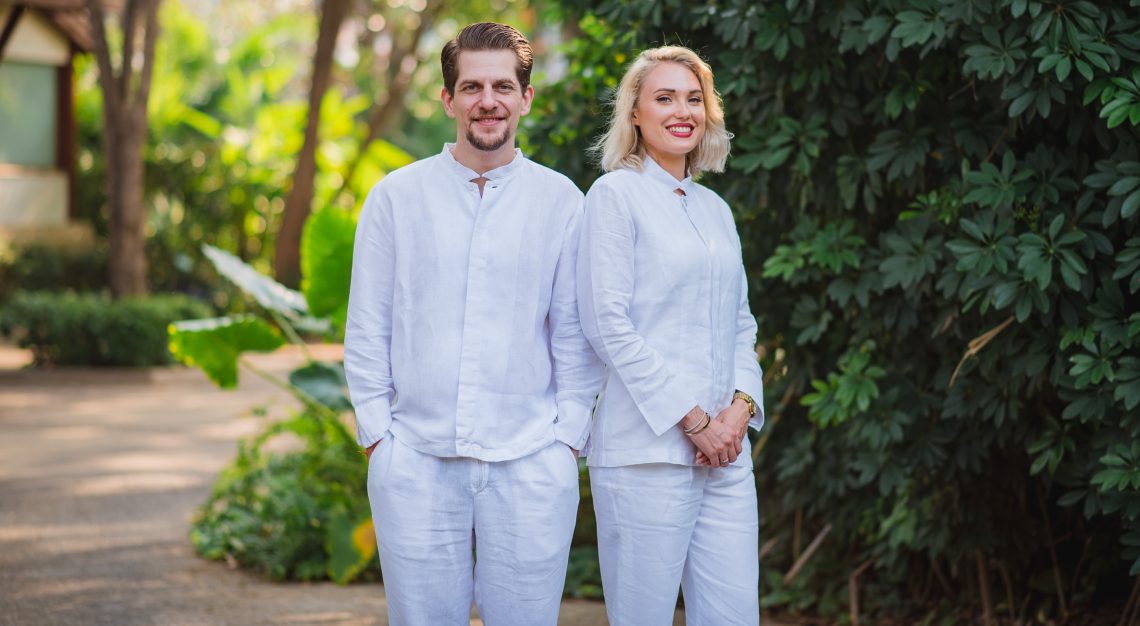 Making stay-home self-care, all about you
When: Until 31 May 2020
Where: Chiva-Som
Life at home need not be weighed down by ennui. Let the wellness experts at Chiva-Som give you a hand at stay-home self-care, all emphasis on you. Enjoy on-demand, personalised sessions of naturopathic consultations, one-on-one fitness trainings, yoga and meditation, all catered to bring out the very best in you. Now that's the kind of self-care we need.
[email protected], the precursor to Asia's largest cocktail fest
When: Until 31 May 2020
Nothing ever quite lifts the spirit, like a good cocktail does, which is why the good folks behind the upcoming Singapore Cocktail Festival, have seen fit to usher into our homes, the experience of craft cocktail drinking. This May, our favourite bars will be offering their signature cocktails, aimed at inspiring unity and positivity, during this difficult time. So go on, raise your glass and enjoy a ravishing toast, with fellow cocktail lovers all across the city.
The full list of participating bars and their signature cocktails here.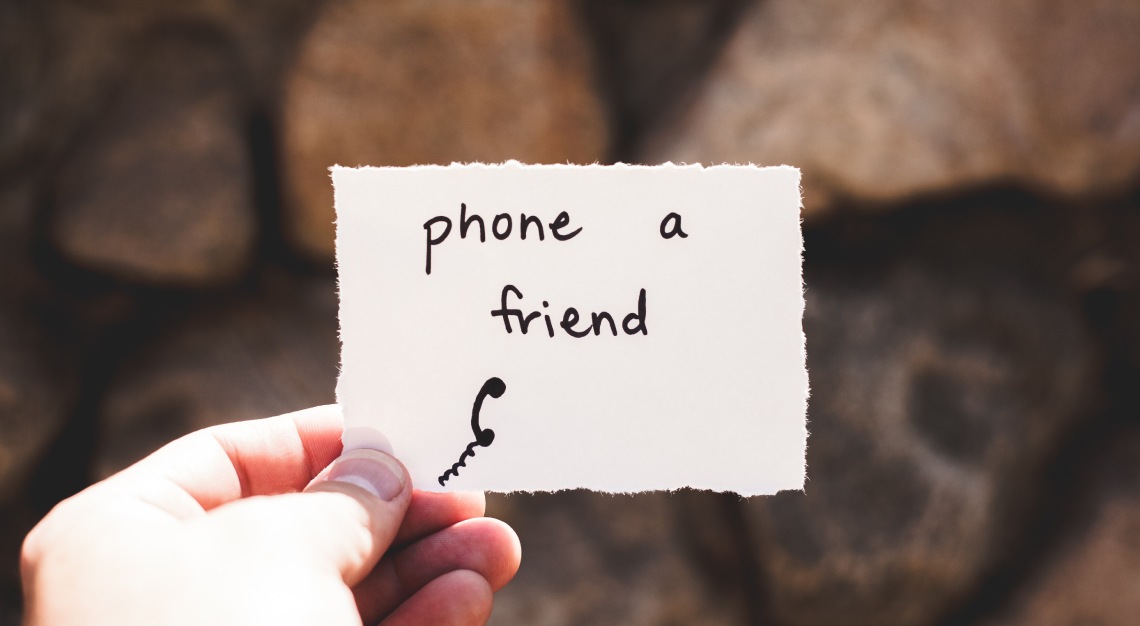 #SeeItBlue hopes to raise mental health awareness
When: Every Thursday, until 1 June 2020, 8pm
COVID-19, cabin fever and uncertainty… God knows how these are taking a toll on our mental health. It needs to be talked about a lot more, and #SeeItBlue, a nationwide campaign on mental health awareness, is a start. Starting this 7 May 2020, over 30 Singapore landmarks (the Esplanade, Gardens by the Bay, Faber Peak etc) will be lit blue every Thursday in an effort to raise awareness. #SeeItBlue hopes for people to "see" and acknowledge the importance of mental well-being, whether during these unprecedented times or not. And those who need help can do so via a 24-hour National Care Hotline at 1800 202 6868. Samaritans of Singapore is another great alternative, and can be reached at 1800 221 4444.
Watch The Hour Glass' 40th anniversary film series
When: Every Wednesday, until 17 June 2020
Where: YouTube
As part of its 40th anniversary celebrations, local luxury watch retailer The Hour Glass presents The Lives of Artists, a series of nine short films made in collaboration with some of the world's best artisans. Not only will you learn how each started his (or her) career, but more importantly, you'll learn the things that shaped their experiences and led them to where they are today. The series has already launched with Maximilian Büsser, and you can look forward to other watchmakers like Rexhep Rexhepi of Akrivia, Roger W. Smith OBE, and Felix Baumgartner and Martin Frei of Urwerk. Listen to them wax lyrical about creativity, pushing boundaries and challenging the narrative of design.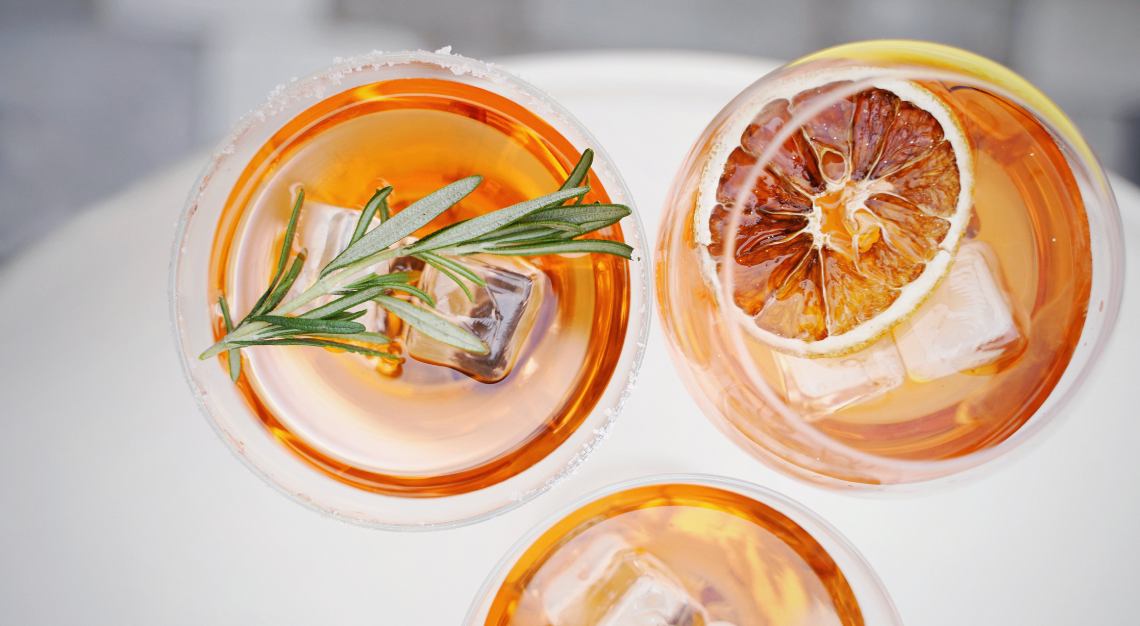 William Grant & Sons invites you to its weekly 1887 Virtual Bar
When: Every Thursday, until 25 June 2020, 8pm
Where: Zoom
Singapore's semi-lockdown must be pretty hard on all of us socially active souls, so what's one to do in a time like this? Easy. Attend 1887 Virtual Bar, a Zoom social experience by the good folks at William Grant & Sons. Hosted by Charmaine Thio and Brett Bayly – respective regional brand ambassadors of Hendrick's Gin and Glenfiddich – the virtual bar happens at 8pm every Thursday, and will feature a bartender from some of your favourite watering holes, Tess Bar and Nutmeg & Clove included. Enjoy the company of Thio, Bayly and other like-minded fellows, and support your favourite bar by purchasing a digital cocktail off the menu. Every S$20 you donate will give you a voucher, which will entitle you to a drink when the bar is back in action. William Grants & Sons will also match all donations, up to S$1,000 per bar.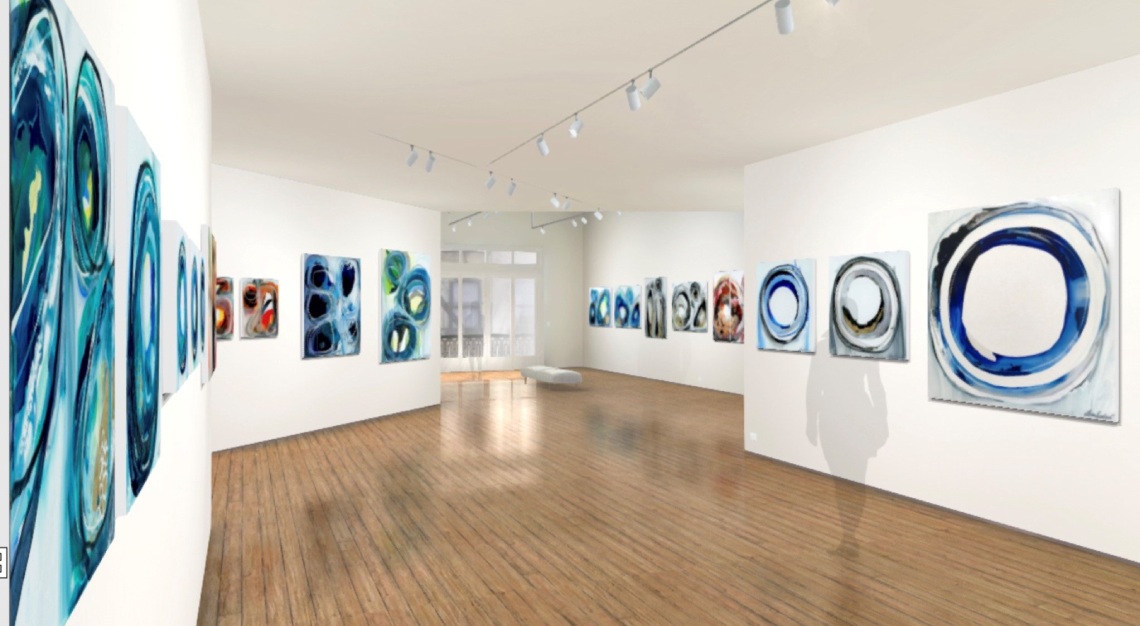 Vim Vitae: The Journey Within, a solo exhibition by Lara Scolari
When: Until 8 August 2020
Where: Vim Vitae
Vim Vitae: The Journey Within is Lara Scolari's latest body of artwork centred around the pulsing energy that flows around us. The Australia artist aims to make viewers renew their perspective on the current situation and look beyond their bleak surroundings – if they look carefully enough, they might just be able to see the life that's still thriving within. The exhibition features Scolari's signature organic motifs conjured with natural rope material, and displayed in ink of up to 40 layers deep. Take a look at her brilliant pieces and start a conversation about the hidden beauty in the mundane.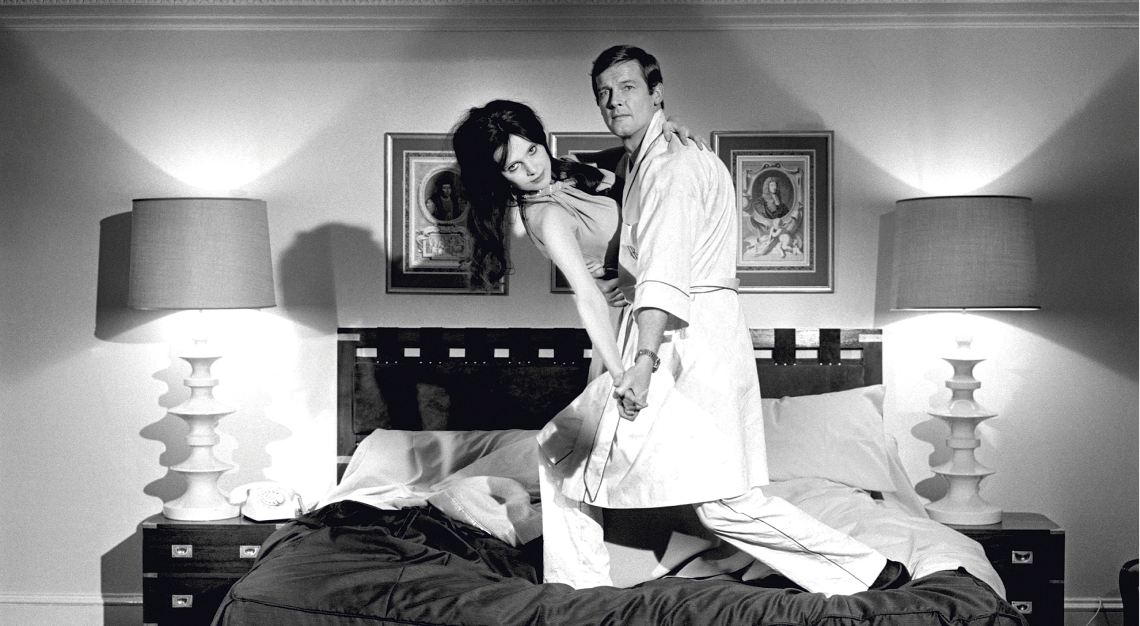 Enjoy a virtual tour of the James Bond Exhibition in the UK
When: Until August 2020
Where: Iconic Images Gallery
How does one attend a book launch, without physically being present? That's one question that UK-based Iconic Images Gallery and James Bonds film photographer Terry O'Neill asked themselves while planning for the launch of O'Neill's book, Bond: Photographed By Terry O'Neill, The Definitive Collection. 
Instead of continuing with a photography exhibition, they've decided to take it online. The gallery has organised a virtual tour for viewers to browse the exhibition with a 3D walkthrough of the gallery. Until the end of summer, you'll get to view behind-the-scenes from films including Goldfinger, Live And Let Die and On Her Majesty's Secret Service.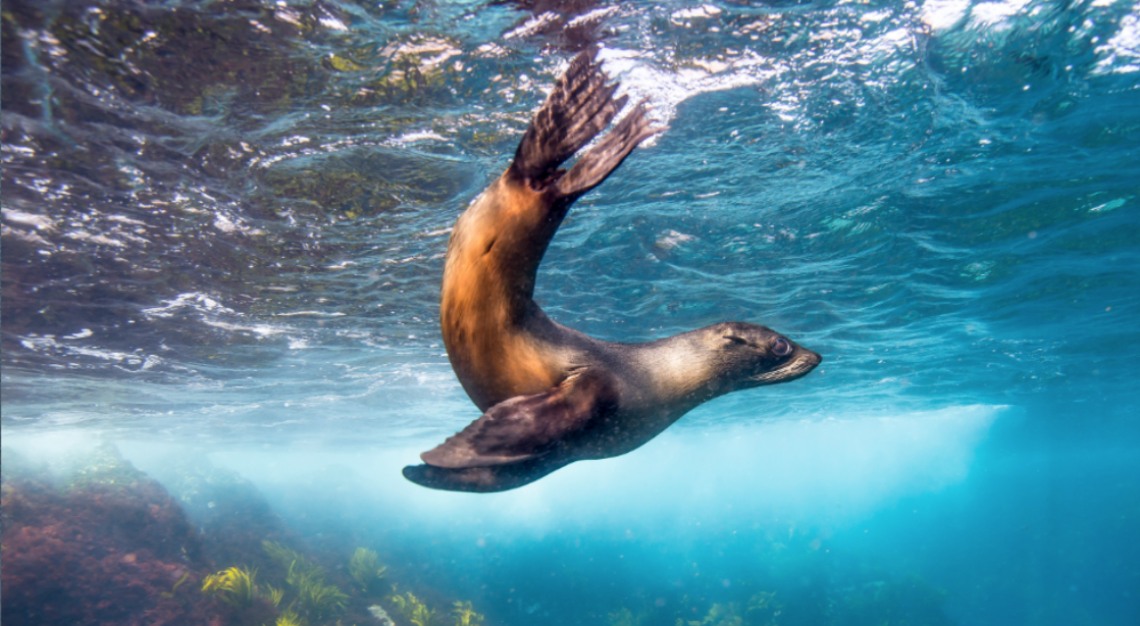 Explore New South Wales through online jigsaw puzzles 
Where: Visit NSW
Although summer travel plans have been put on hold, the New South Wales government has released a set of puzzles to curb the restless traveller's wanderlust. Conquer over 32 puzzles of different parts of New South Wales. That includes a seal swimming at Montague Island,  Millie the wombat at Symbio Wildlife Park and snorkelling at Lord Howe Island. Want something a bit more artsy? The State Library of New South Wales has eight puzzles inspired by the library's collections. Pretty neat.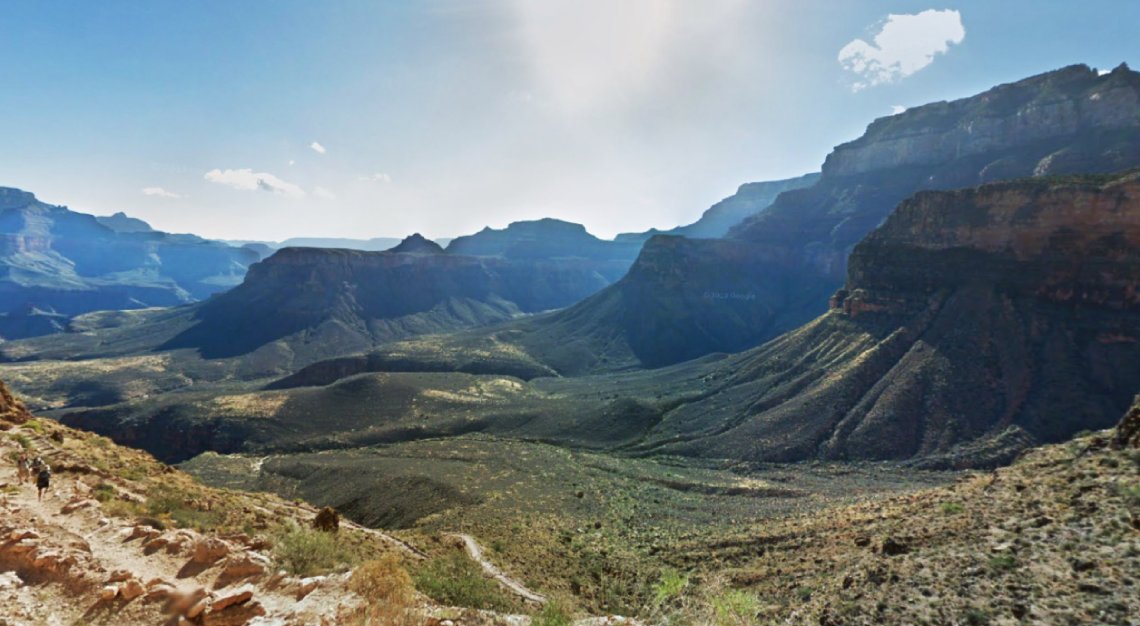 Trek around the world from the comfort of your home 
Where: Google Maps 
Waiting for the lockdown to end feels like watching a kettle of water boil. But, fret not. You can still break from the confines of your home, via uh, Google Maps. Through Google Maps Treks, you can explore the wonders of the world like the Grand Canyon, Great Pyramid of Giza and more. Add on the 'street view' function, and you can finally navigate the harsh terrain and steep trails without breaking a sweat.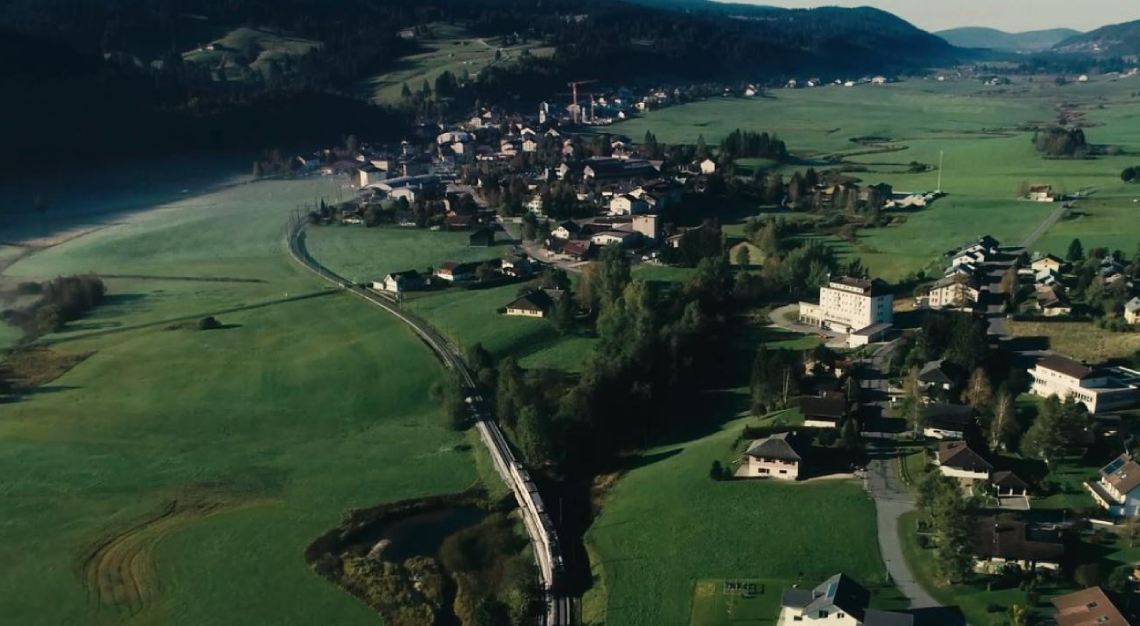 Take a virtual tour of Blancpain Manufacture
Where: Blancpain
Here's your chance to enter the home of Blancpain in the Vallée de Joux, where some of the most stunning timepieces are made with traditional savoir-faire and cutting-edge technology. You'll be transported to the village of Le Sentier, where the main engineering and production work get done, and the village of Le Brassus, where its workshops focus on the most demanding complications (minute-repeaters and split-second chronographs, for example) and time-honoured Métiers d'Art techniques like guilloche and enamelling.
Dior's 1949 Haute-Couture show is now online
This little-seen documentary about Dior's 1949 haute couture collection is now free for all to see. Directed by Henri A. Lavorel, the 14-minute film will take you behind the scenes of this autumn / winter collection and follow the work of Monsieur Christian Dior, from the sketching and creation to the model fittings and runway show.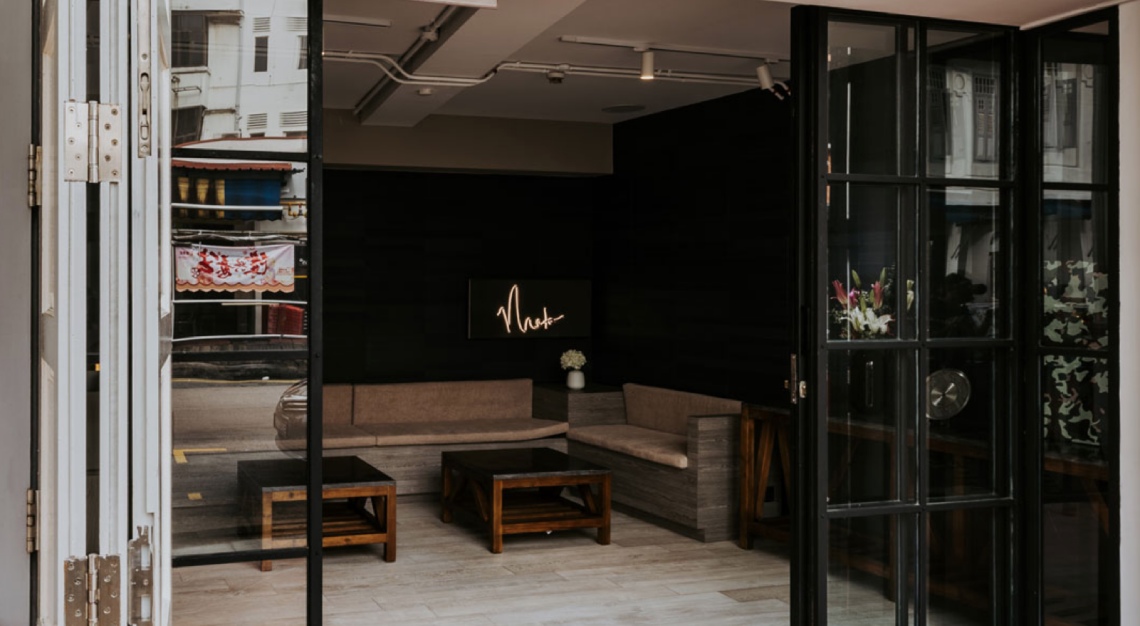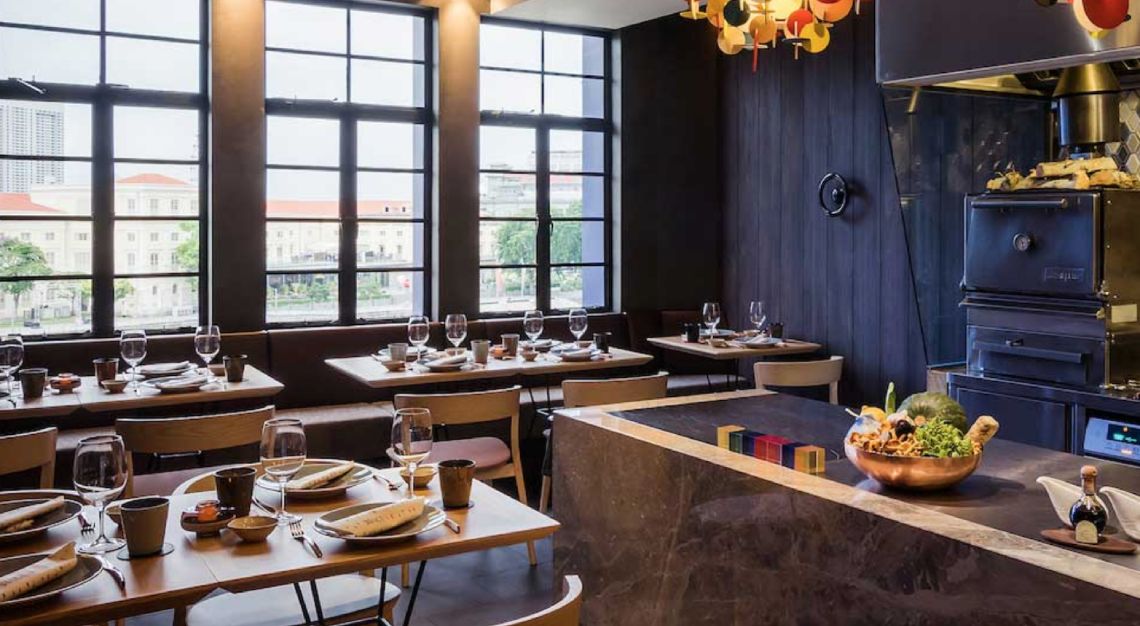 Tough Time Tickets is offering Michelin-starred dining at better prices
Where: Tough Time Tickets
Given the current circumstances, restaurants have had to either resort to deliveries or cease operations temporarily, which feels like a lifetime, really. To support these restaurants – Meta, Odette and Iggy's, to name a few – get a Tough Time Ticket, which will buy you the chance to dine in later at a better price. The one-Michelin-starred Meta, for instance, is offering its chef's tasting menu at the price of a dinner menu, at S$168.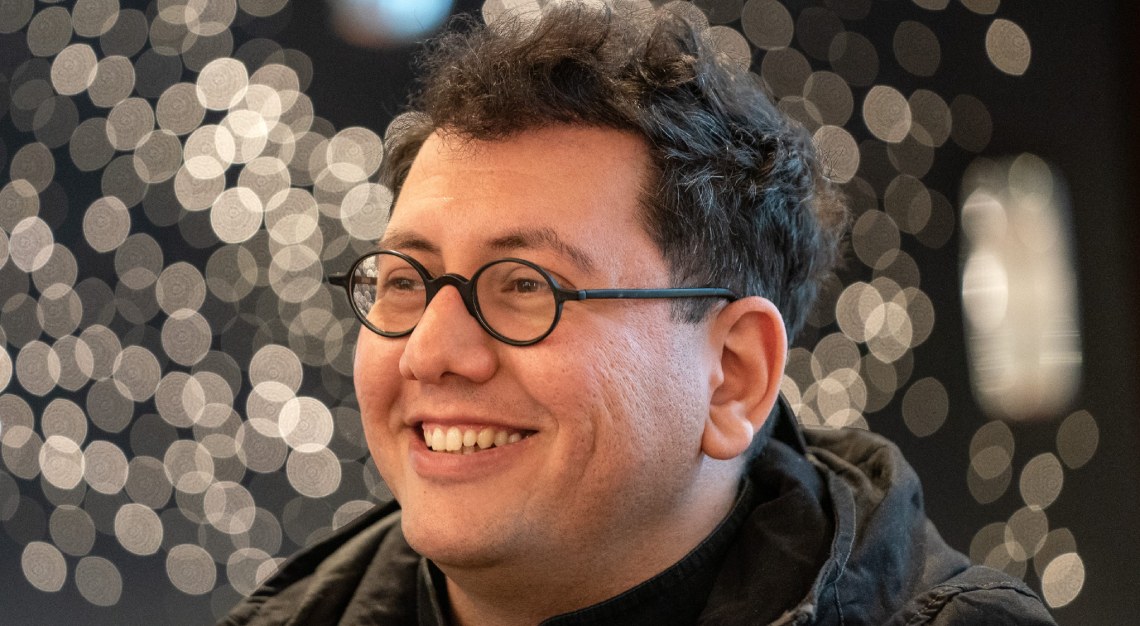 Inspiring Greatness, a series of interviews filmed by Rolls-Royce 
Where: Rolls-Royce 
The interview series, which aims to celebrate exceptional individuals that shape the world around us, is out with chapter one: Master Craftsmanship. Follow the series by signing up here, and be inspired by creatives like Refik Anadol, a cutting-edge media artist best known for blurring the lines between man and machine, and Dr, Esther Mahlangu, whose geometric artworks blend traditional Ndebele culture with the modern world.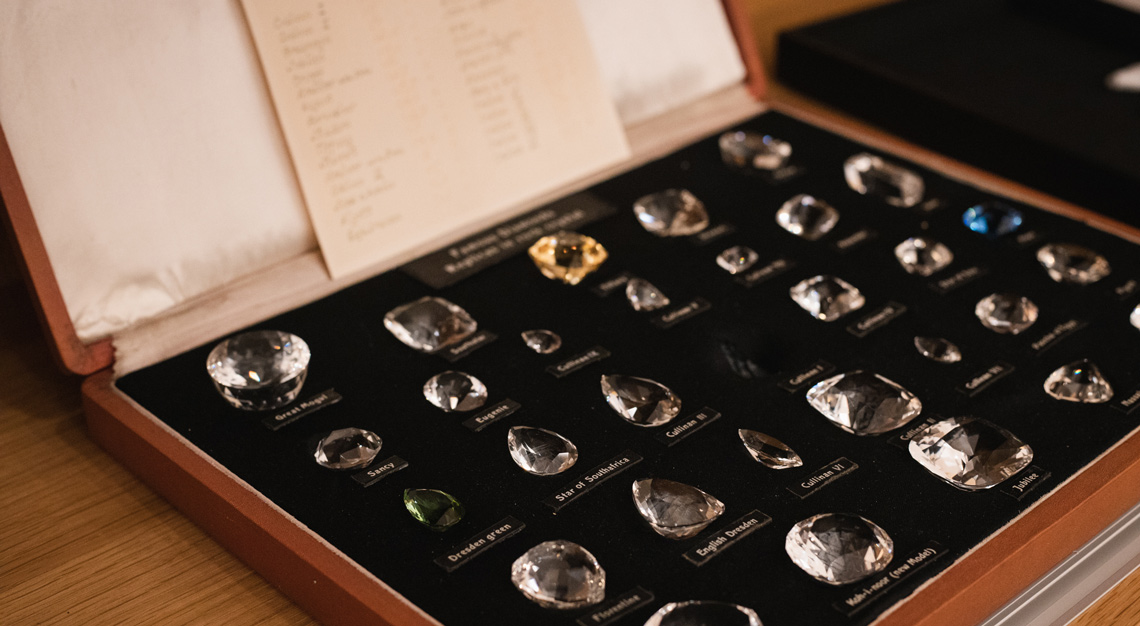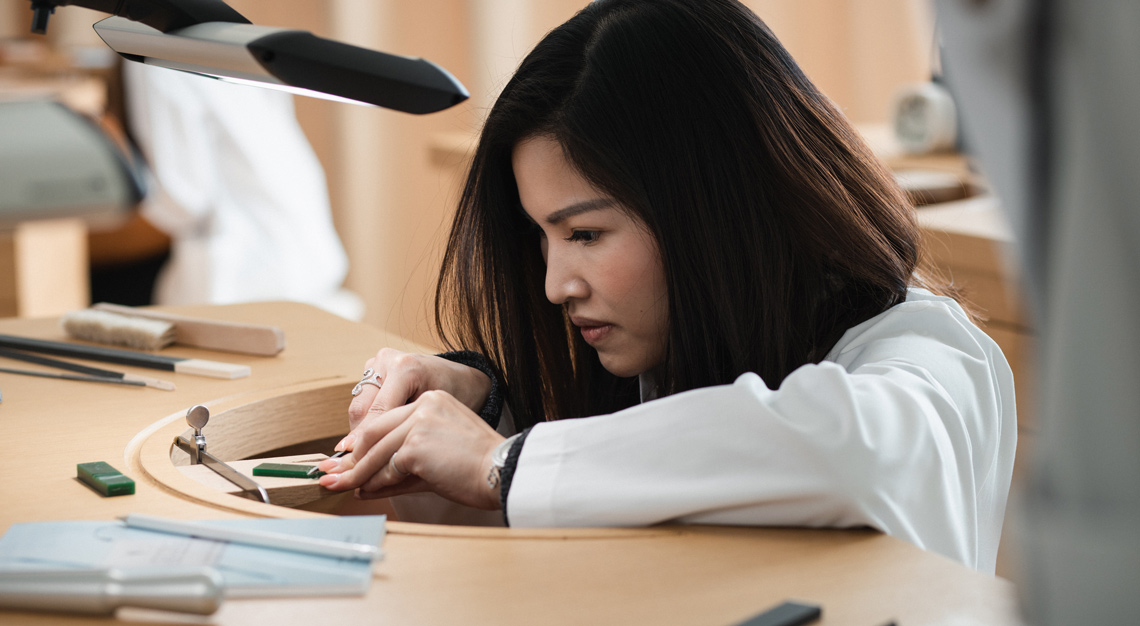 Learn the art of jewellery-making with Van Cleef & Arpels
Where: L'École School of Jewellery Arts
There are plenty of things you can do to make the best out of the lockdown situation – listen to motivational podcasts, try new workout routines or watch films curated by Celine's designer Hedi Slimane. If jewellery-making is your cup of tea, Van Cleef & Arpels has a treat for you. L'École School of Jewellery Arts, run by the maison itself, has made a series of videos that delve into the ethereal world of gemstones. There are three main topics covered: The Universe of Gemstones, Art History of Jewellery and Savoir-Faire. Get schooled on the myths and legends of certain rare stones, in addition to age-old jewellery-making techniques that are still adopted by the maison today.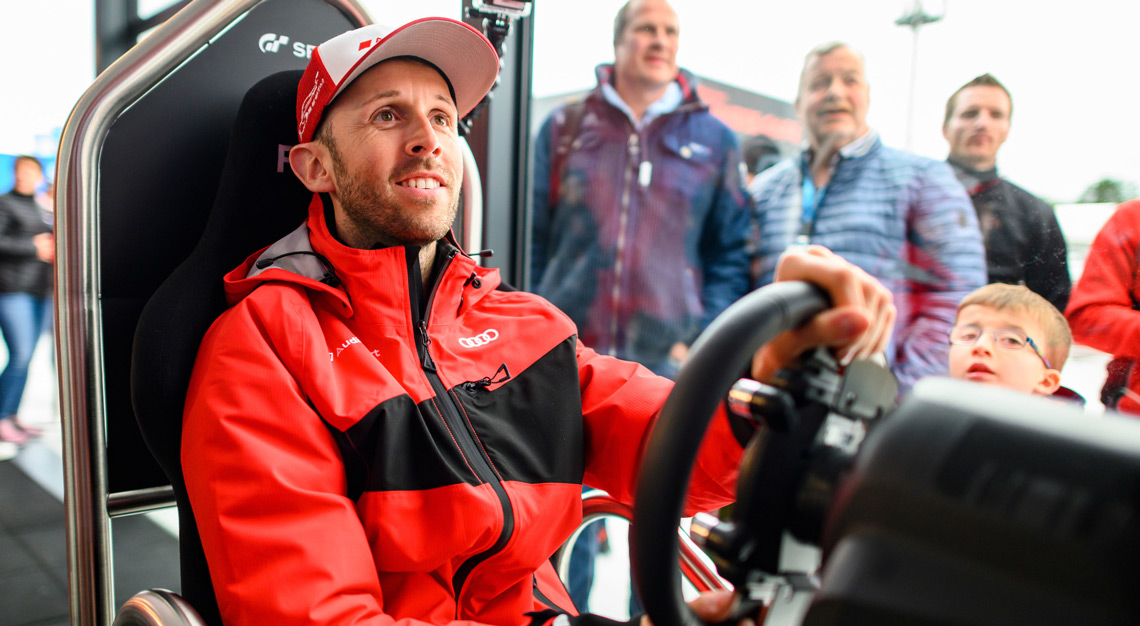 #RaceHome with Audi's Deutsche Tourenwagen Masters for a good cause
When: Every Thursday, 2am
Where: Twitch
You can take Audi out of the race, but you can't take the race out of Audi. The German carmaker is hosting #RaceHome, a weekly virtual charity race, where PlayStation Network members get to compete against Audi DTM stars such as Loïc Duval, Jamie Green and Mike Rockenfeller in an Audi e-tron Vision Gran Turismo. The prerequisite is simple: submit a design of the e-tron in order to win a spot on the #RaceHome grid each.
You can also bid for your chance to race, and funds raised will be donated to the freelance motorsport journalists whose careers have been heavily affected by COVID-19. Catch the next race this 14 May via live streaming here.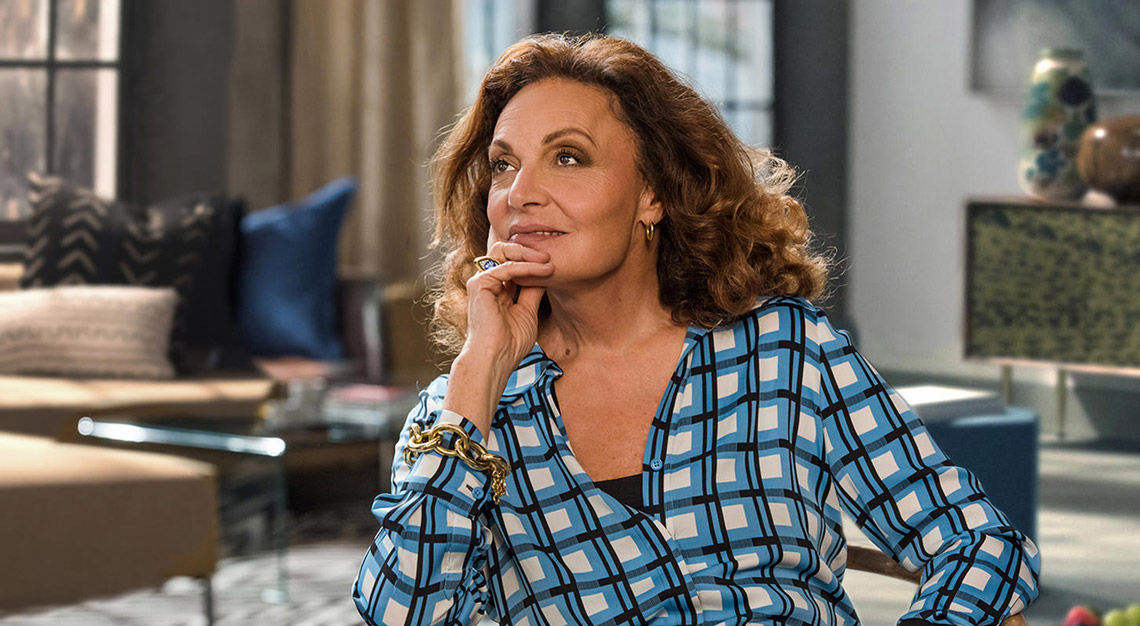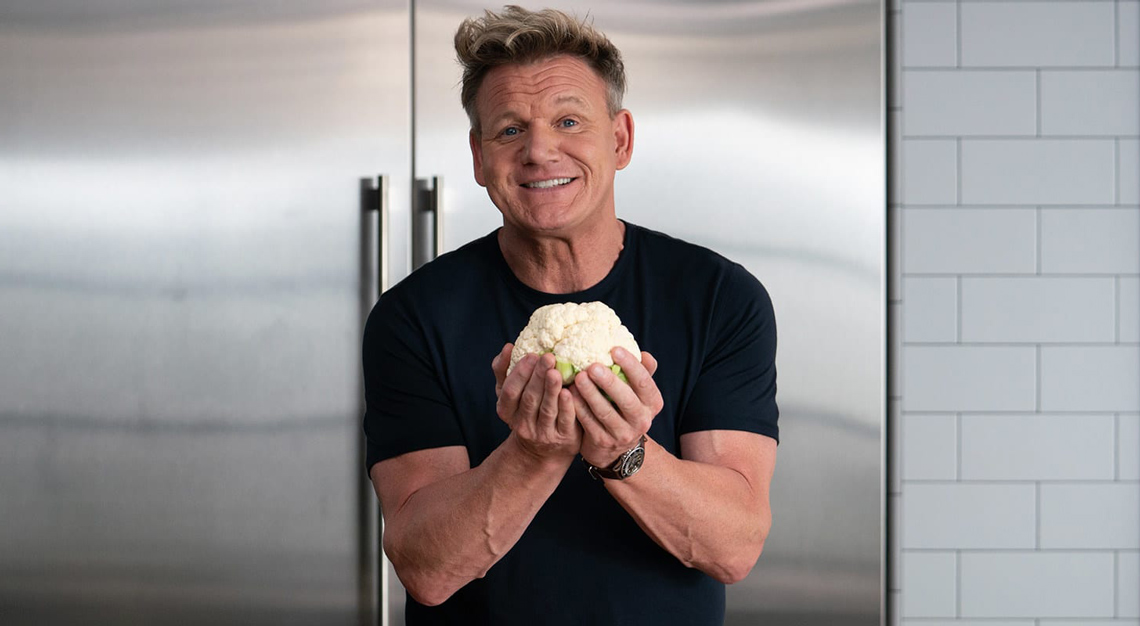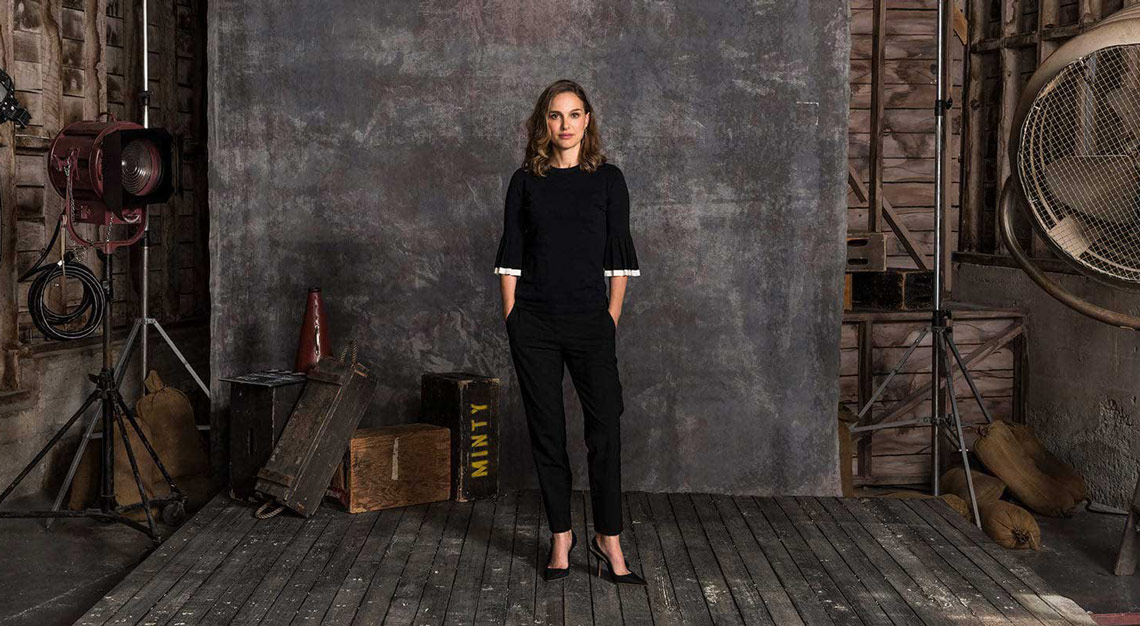 How to learn a new skill from a celebrity like Gordon Ramsay or Natalie Portman
Where: Masterclass
Secretly an aspiring singer, writer, interior designer or chef? Discover the skills you need by learning from the best of the best on Masterclass, an online education platform that convenes some of world's most successful to teach you the tips and tricks to succeeding in their industries. We're talking about big names like Natalie Portman, Anna Wintour, Gordon Ramsay, Annie Leibovitz, Stephen Curry and many others. Each of these industry experts will coach you through a series of around 20 10-minute video lessons. All you have to do is sit back, listen and start thinking about that career change.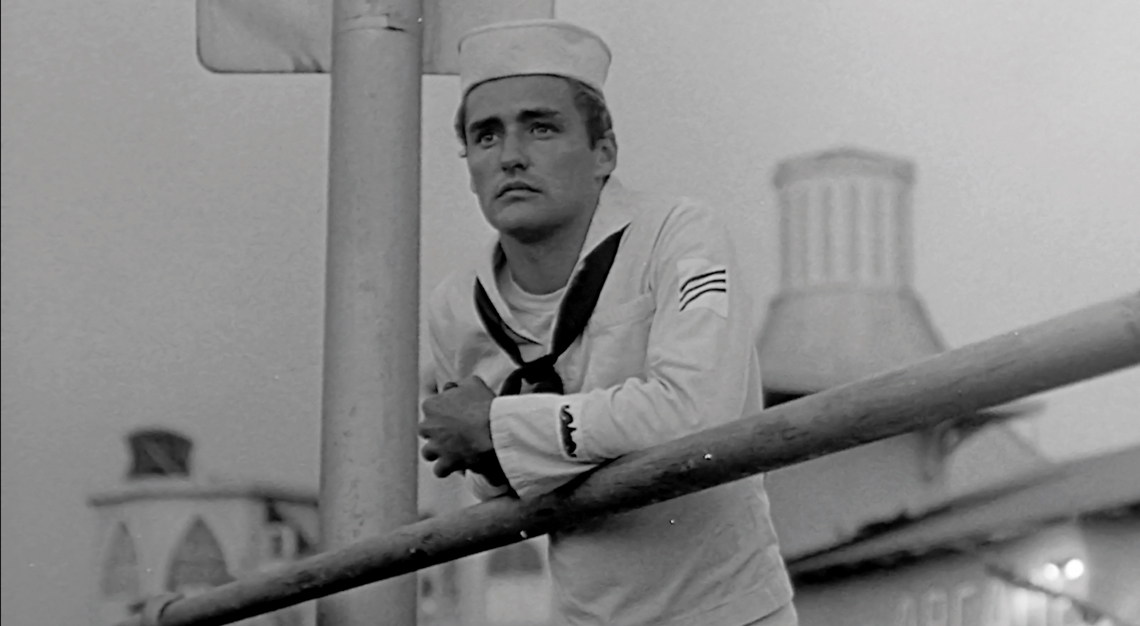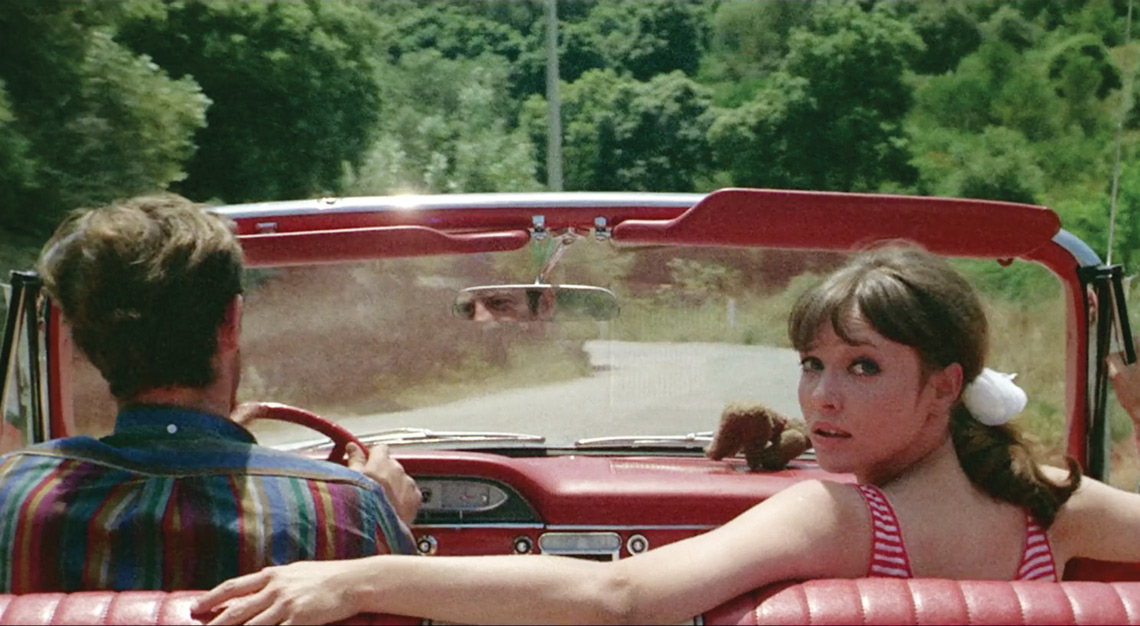 Celine's Hedi Slimane has curated a list of movies on Mubi you can watch for free
Where: Mubi
We already have Netflix, Amazon Prime Video and HBO Go offering thousands of movies, series and reality shows to keep us occupied during the 'circuit breaker', but it wouldn't hurt to add another streaming service to our device: Mubi.
Most recently, the streaming platform has added a selection of 10 films curated by Celine's designer, Hedi Slimane. The artist's selection kicks off with an unflinching film called Laurence Anyways, directed by the ultra-hip Canadian filmmaker Xavier Dolan, and concludes with the masterpiece that is The 400 Blows by François Truffaut. European filmmakers are heavily represented throughout, with Jean-Luc Godard, Jean-Pierre Melville, Michelangelo Antonioni, Wim Wenders and Ingmar Bergman all making the cut. The movies can be watched for free within 30 days.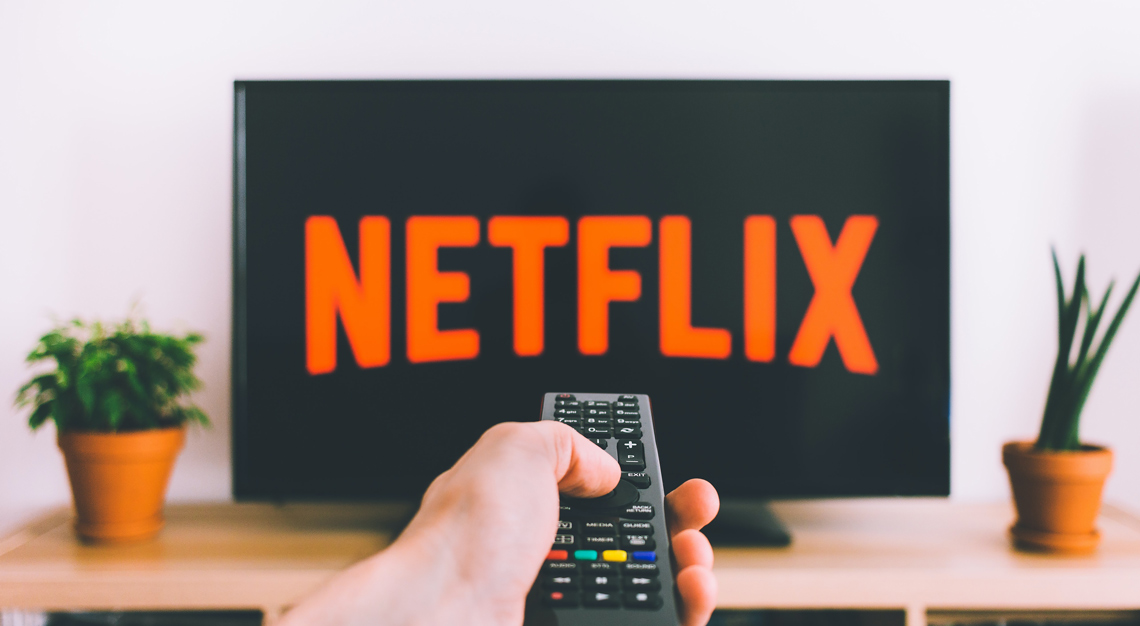 Have a long-distance movie date on Netflix Party
Where: Netflix Party
Netflix just knows what we exactly need during this lockdown: long-distance movie nights. Recently, the company launched Netflix Party, which allows users to watch shows and movies on Netflix with friends online. The new platform synchronises video playback and adds a group chat to your favourite Netflix shows – ensuring that your social life remains active throughout this tough period. Thanks for the kind thought, Netflix.
Watch Dior's 'Designer of Dreams' exhibition from home
If you had a chance to catch Dior's Designer of Dreams exhibition when it was first held at Paris' Musée des Arts Décoratifs from 2017 to 2018, and subsequently in London in the summer of 2019, you'll appreciate the fact that you can relive the magic once again. The maison has released a dedicated documentary on YouTube. It traces the evolution of the Maison from its genesis in post-war Paris to the present day, and encapsulates the works of legendary creatives like Dior himself, John Galliano, Raf Simons, Maria Grazia Chiuri and more. Original sketches by Dior and precious archival photographs also offer viewers a peek into the Maison's beautiful heritage.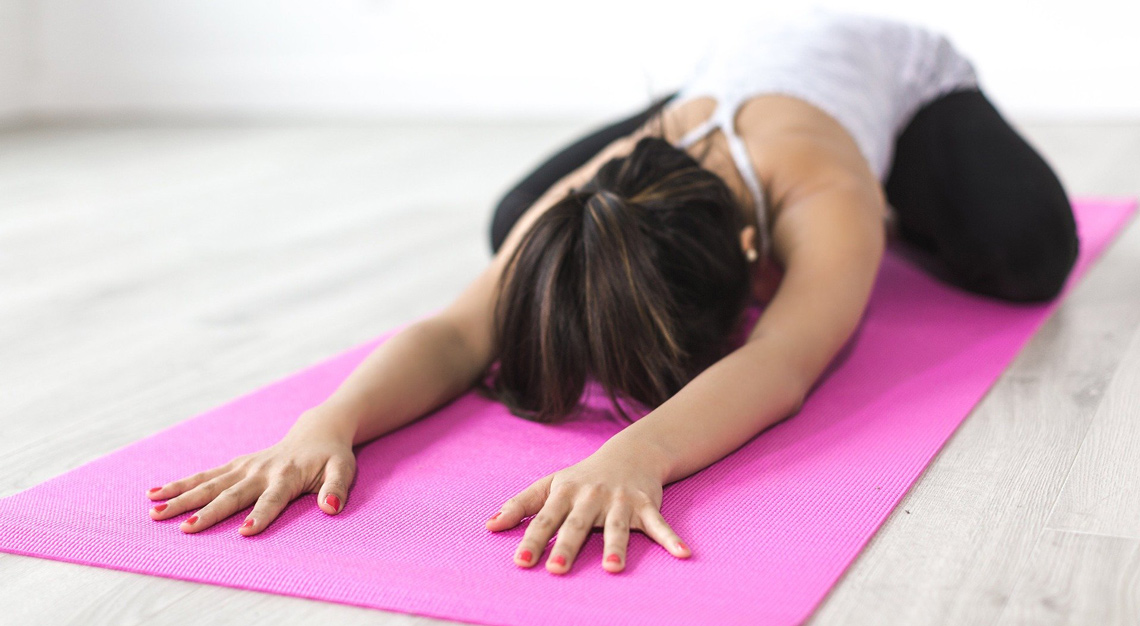 Work up a sweat with virtual workouts led by local gyms
Where: Various social media platforms
Good news for all you fitness junkies. Many gyms in Singapore are already streaming live workouts and posting quick online exercises amid the lockdown. BBounce Studio is running 10-minute live Instagram workouts, BoOm Singapore is posting its HIIT-based BoOmCamp workout on Instagram Live and TV, and Fitness First has also curated a series of exercises that range from Les Mills Bodycombat to dance classes via Facebook. Miss your spinning classes? Check out Axiom's cardio routine that will have you work up a sweat without the need to hop onto a bicycle.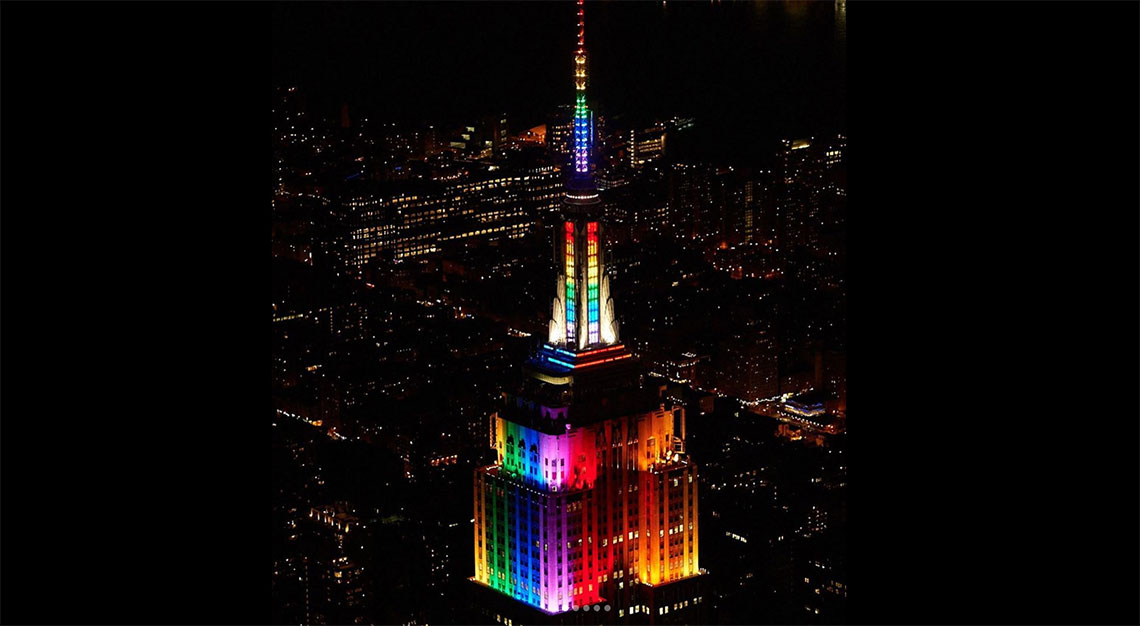 A tour of New York City is just a click away
Where: NYC & Company
So you had to cancel your trip to New York City… indefinitely. Well, to ease the pain, the good folks of NYC & Company have put together a virtual itinerary for you to enjoy. While seeing the attractions definitely isn't the same thing as being there, maybe it's time to let our imagination run wild. From Broadway and comedy to museum visits and even a stroll through Central Park, just click and you're good to go.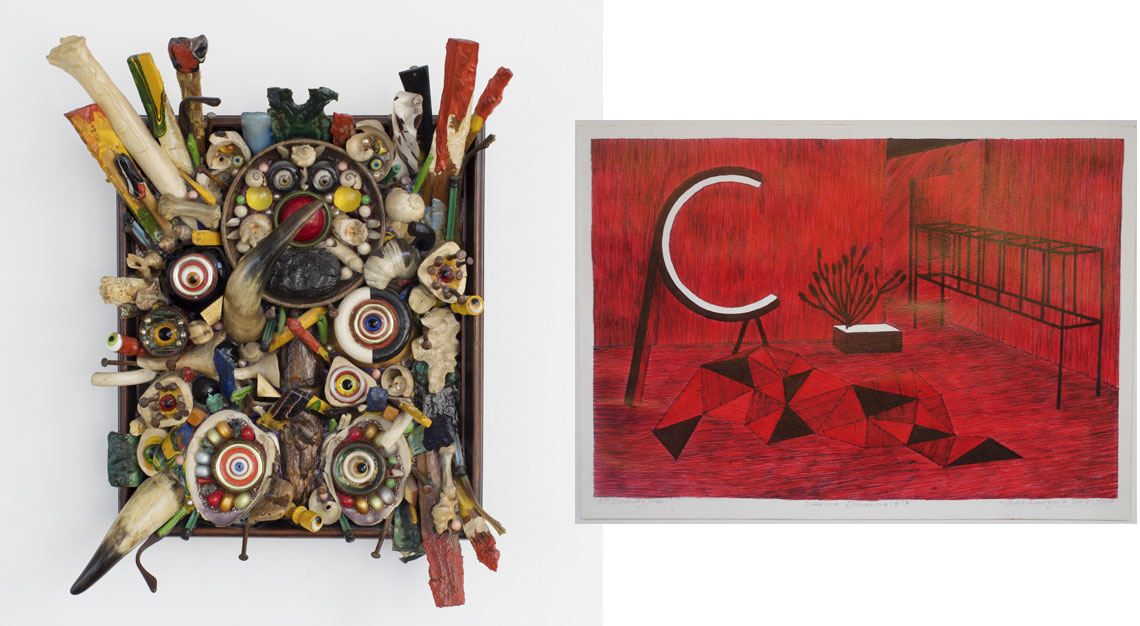 Singapore Biennale 2020 goes online
Where: Singapore Biennale
It may have ended its physical run, but in an effort to cater to those who missed it, Singapore Biennale has curated a virtual artwork gallery, allowing you to view the artwork through your devices. A high-definition, 360-degree walkthrough is also available.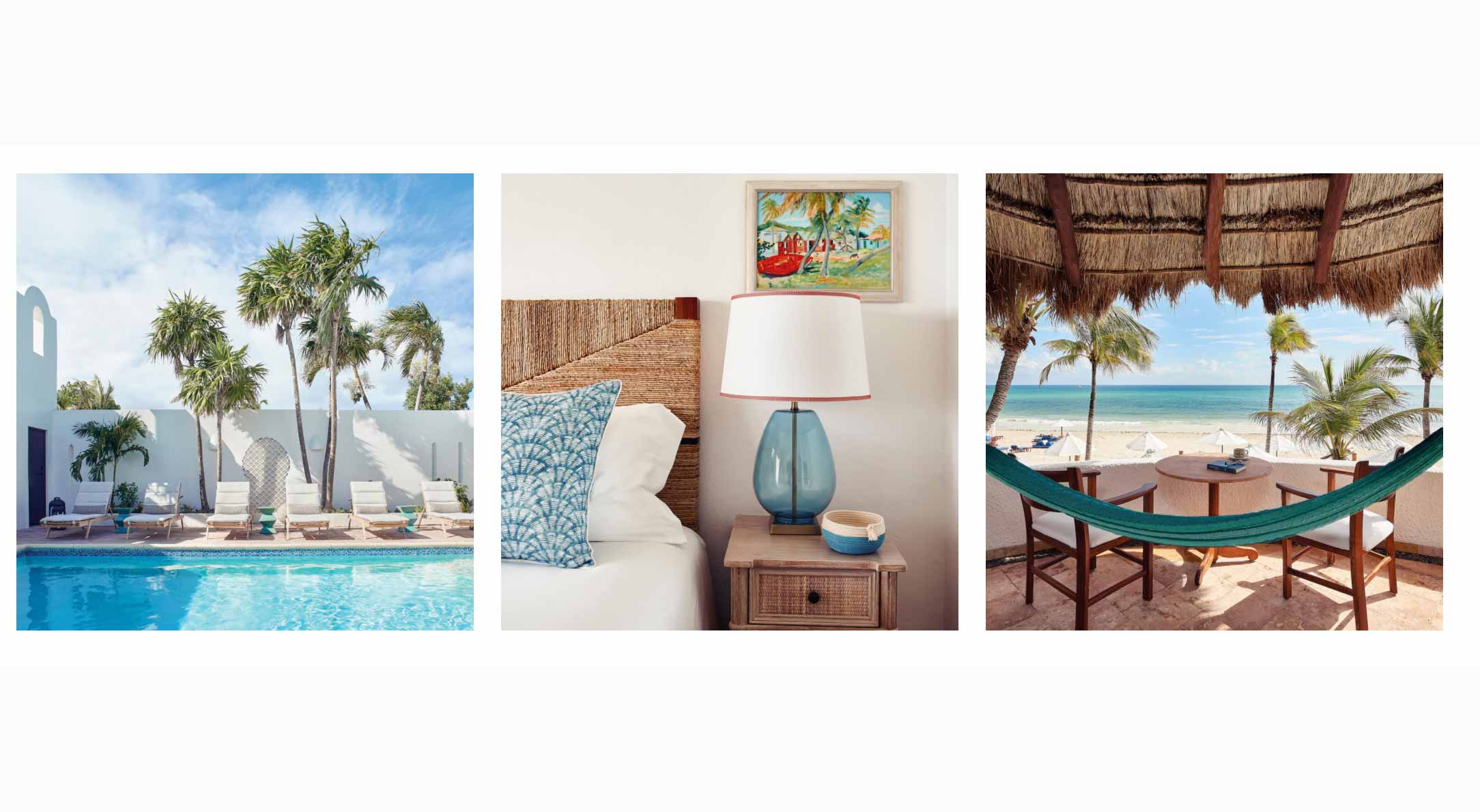 Belmond launches its digital care package
Where: Belmond
Nope, we can't travel just yet, but Belmond has designed four digital packages for its guests who're suffering from cabin fever. Select from four categories: Mind & Thought, Spa, Recipes and Culture, and enjoy the "retreats" Belmond has curated for you. Its good morning ritual is particularly useful in giving you a bright and cheery start to your day – just what you need when you're working from home.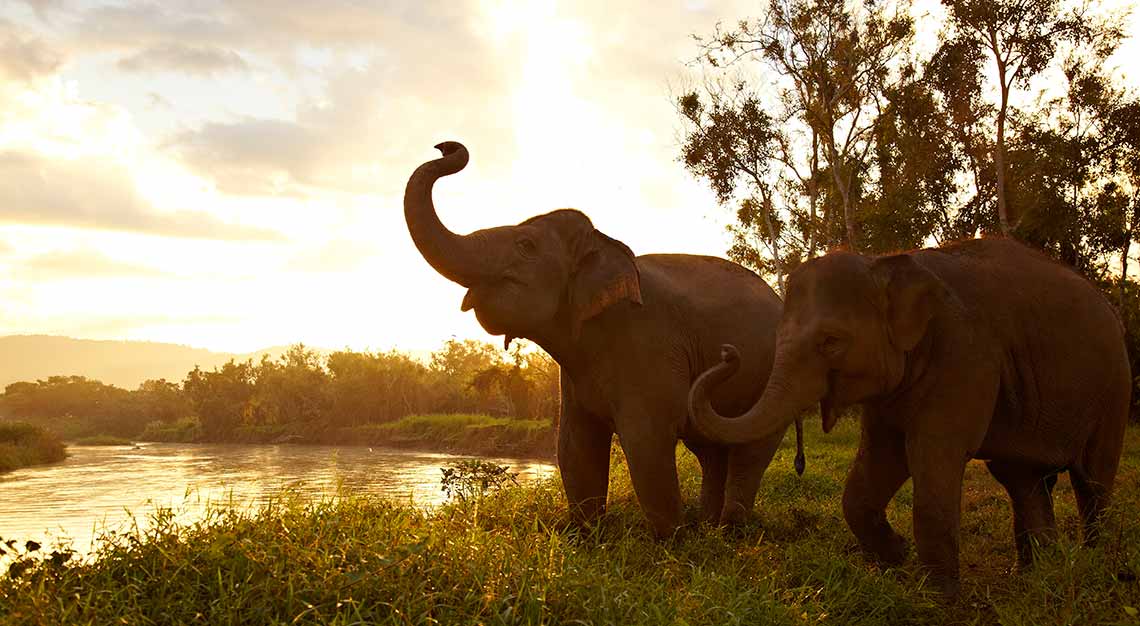 Anantara Hotels and Resorts takes you on a nomadic journey
Where: Anantara
Well, sort of. Apart from releasing bite-sized images and videos on its social media (like all hospitality business are doing at the moment), its nomads blog has been updated with activities for you to participate in. There's a live-streaming of elephants bathing in a river, working out with a martial artist in Vietnam and even exploring fishing on the Zambezi River.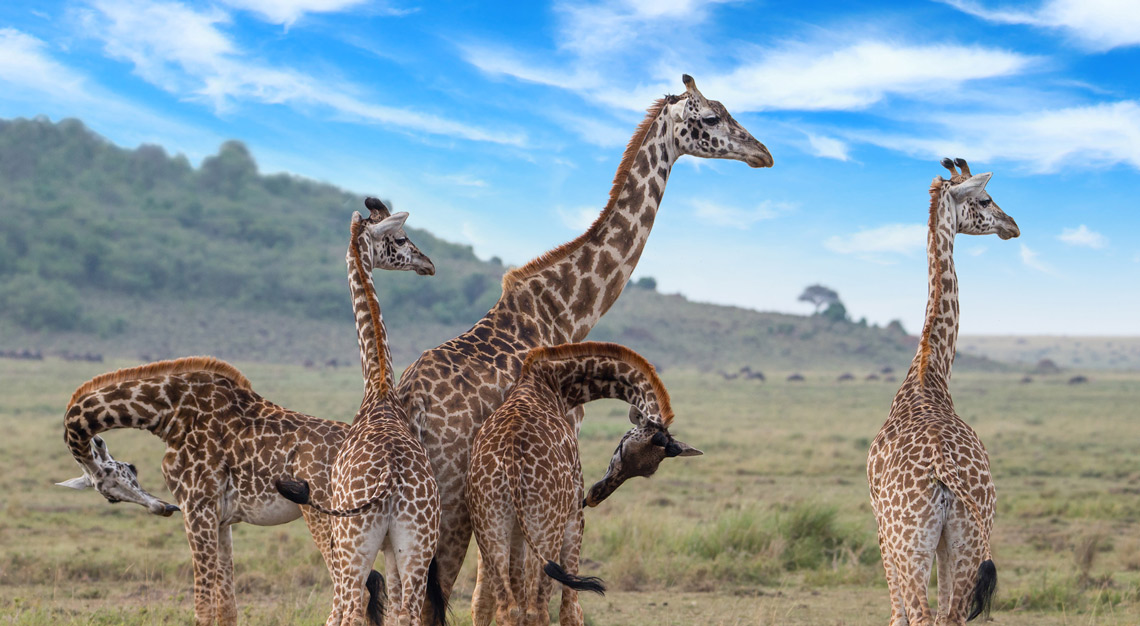 andBeyond partners WildEarth to launch a live streaming programme, Wildwatch
Where: andBeyond
It's nothing like the real thing, but we're not complaining. Two andBeyond lodges, Ngala Private Game Reserve and Djuma Private Game Reserve, are live-streaming their games drives, twice daily. Join your guide and give chase to wild animal sightings, while learning about the habitat the animals are in. Those with questions can always type them in the comments section on Youtube. Need to make it feel a little more realistic? Considering you're already going to be waking up early to catch this, head to your garden. Grab yourself a blanket, plonk yourself on a deck chair and have a flask of hot coffee or tea on standby. Oh, and don't forget the cookies.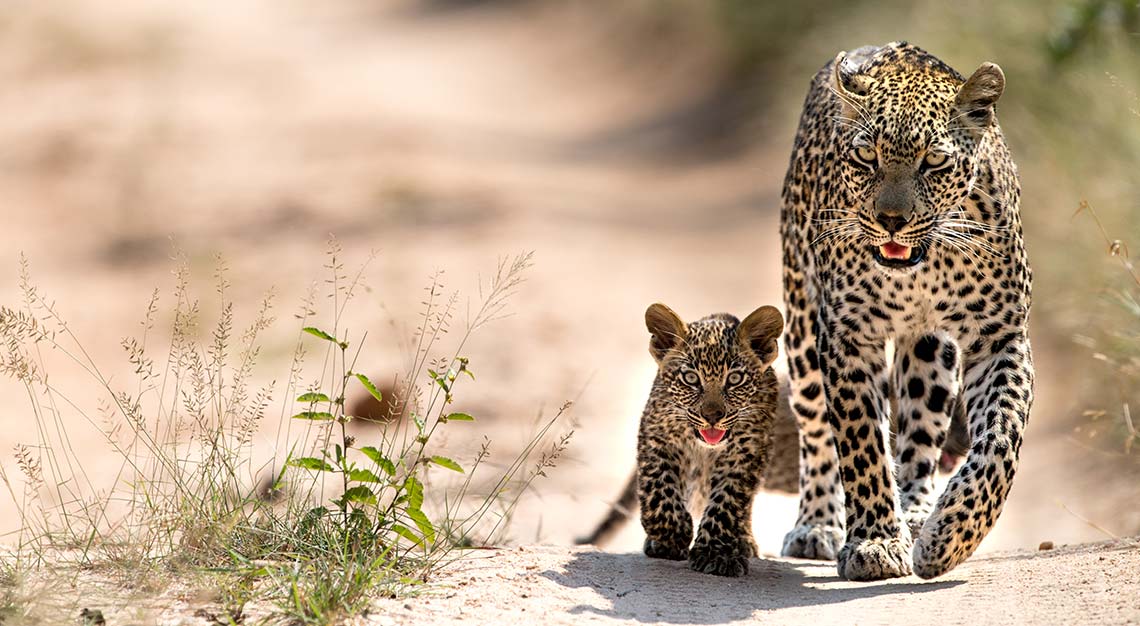 Sing a song of the wild with Singita
Where: Singita
Yet another luxury lodge in Africa is tempting us with its offerings. Singita, which has safari lodges in six different parts of Africa, has put together a short film that brings wildlife to your doorstep. You'll hear the sound of native birds chirping, insects buzzing, and roars of a lion. If you don't have that much time to spare (it's a 25-min video after all), check out its 12-min virtual game drive video.