We highlight the best our city has to offer, and what's keeping the city abuzz. Check out the following restaurant and hotel openings, staycation ideas, art exhibitions, boozy brunches and more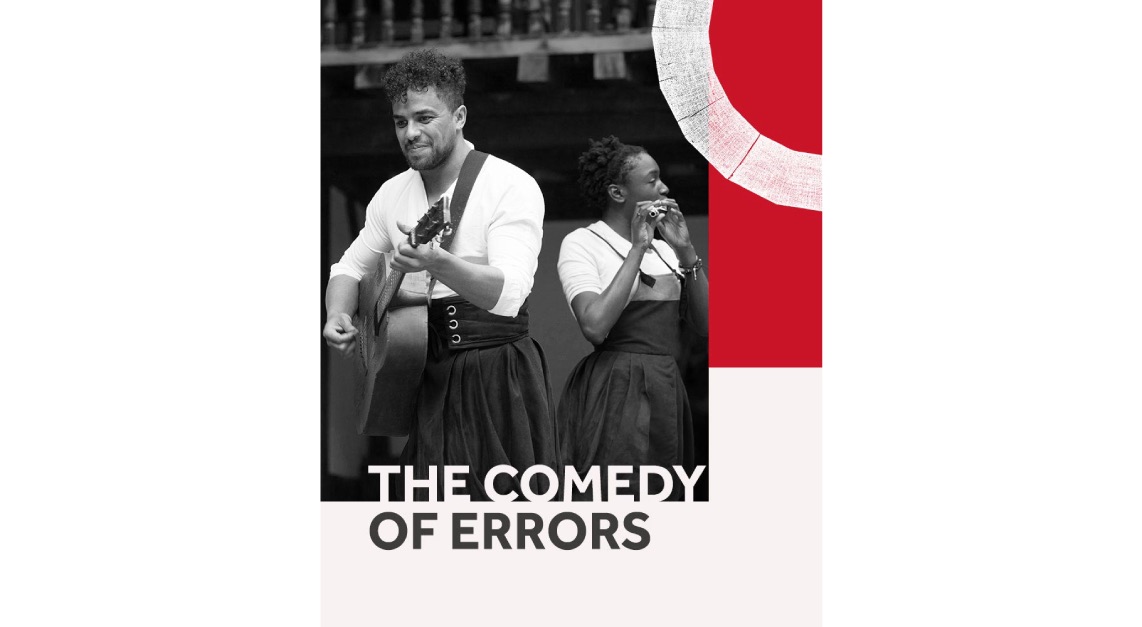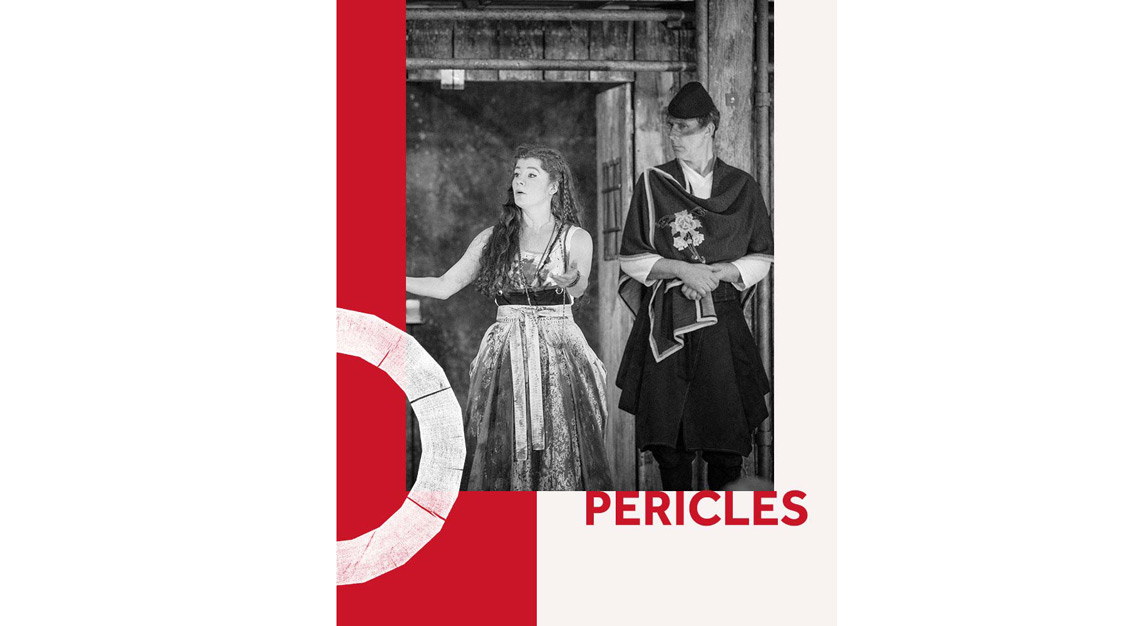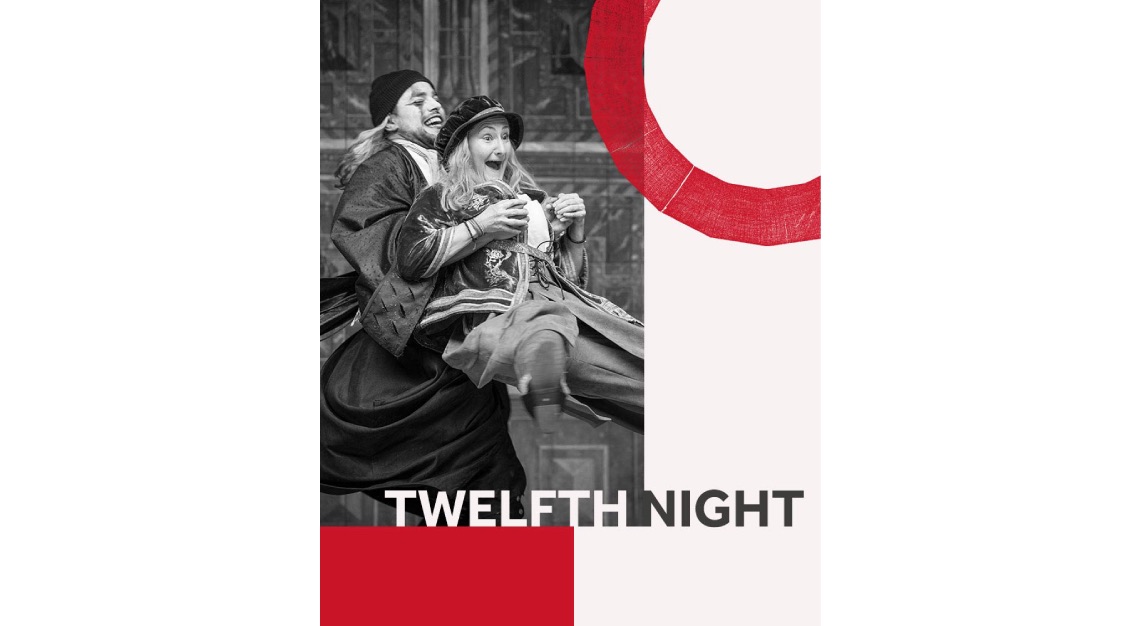 Shakespeare's Globe presents a trio of plays
Shakespeare's Globe presents three plays centred around the themes of refuge and displacement. The company will take on multiple roles as they enact The Comedy of Errors, Pericles and Twelth Night across six nights, with a democratic Audience Choice on opening night where you'll be able to vote for the play you want to see during the performance itself.
Happening at Victoria Theatre from 10 to 15 September. Book your tickets at Sistic now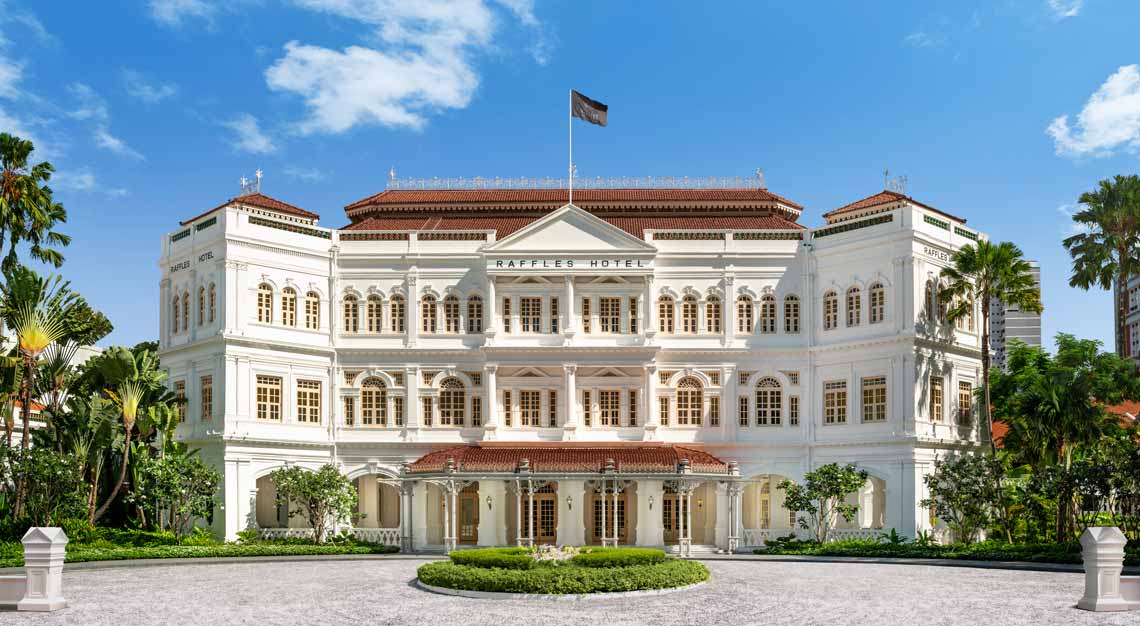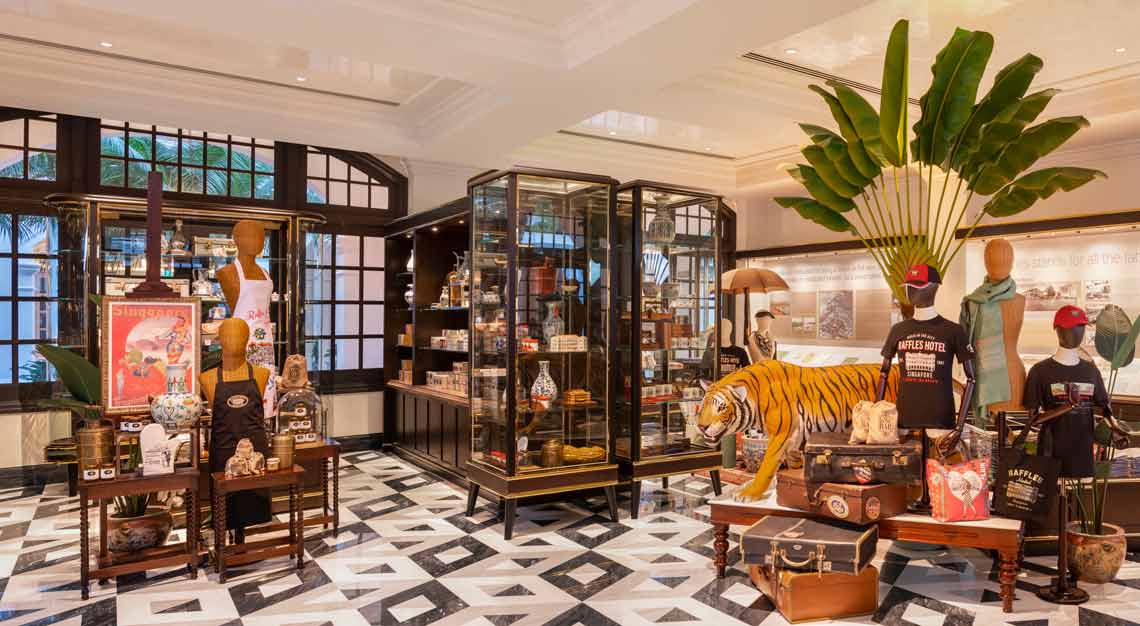 Raffles Hotel Singapore's opening fiesta at the Arcade
The historic Raffles Hotel Singapore reopens with revitalised all-suite accommodations and a rejuvenated Raffles Arcade outfitted with a Raffles Boutique and various bespoke retail brands. Head down for a day of activities and exclusive promotions during the opening fiesta, and don't forget to pick up a complimentary double-scoop ice cream by the hotel (limited to 1,000 redemptions).
Happening at Raffles Hotel Singapore, North Bridge Road Entrance on 14 September from 10.30am to 7pm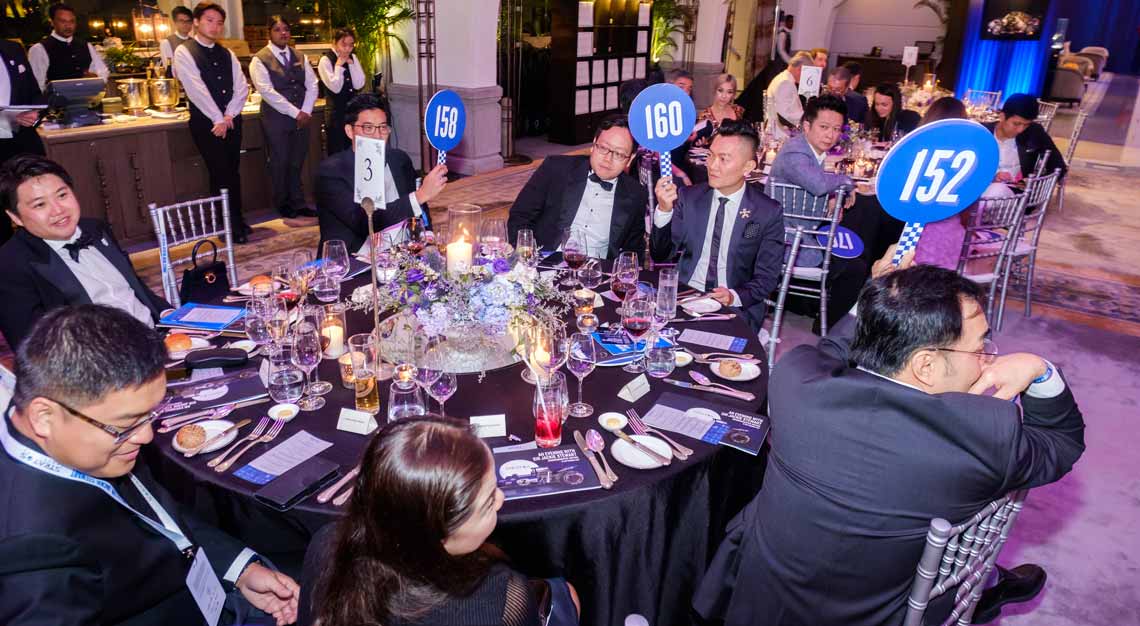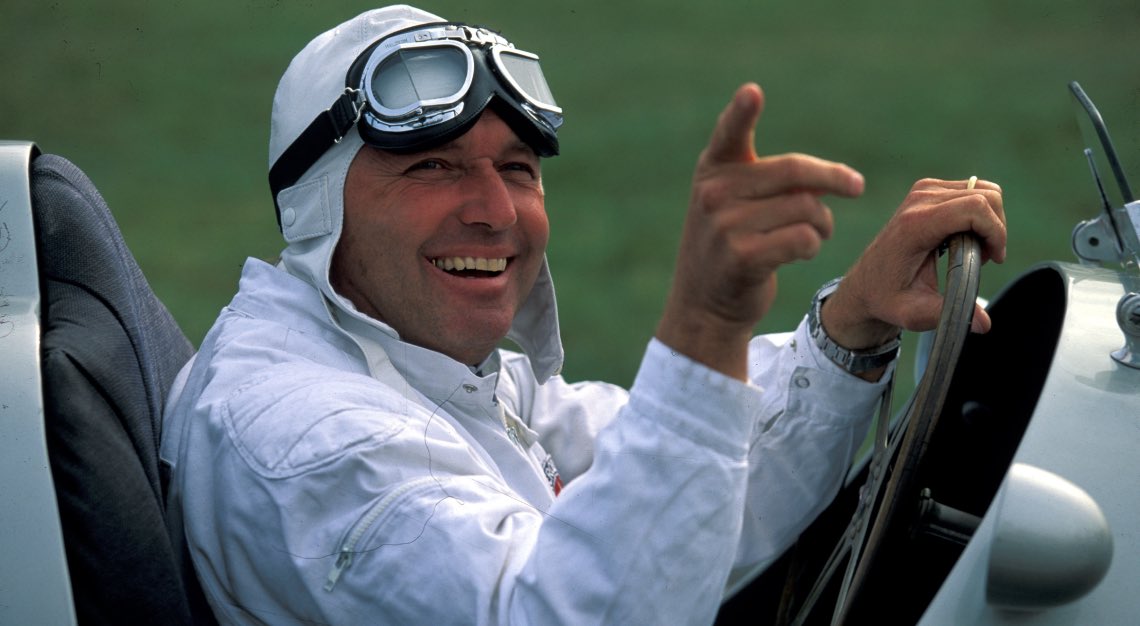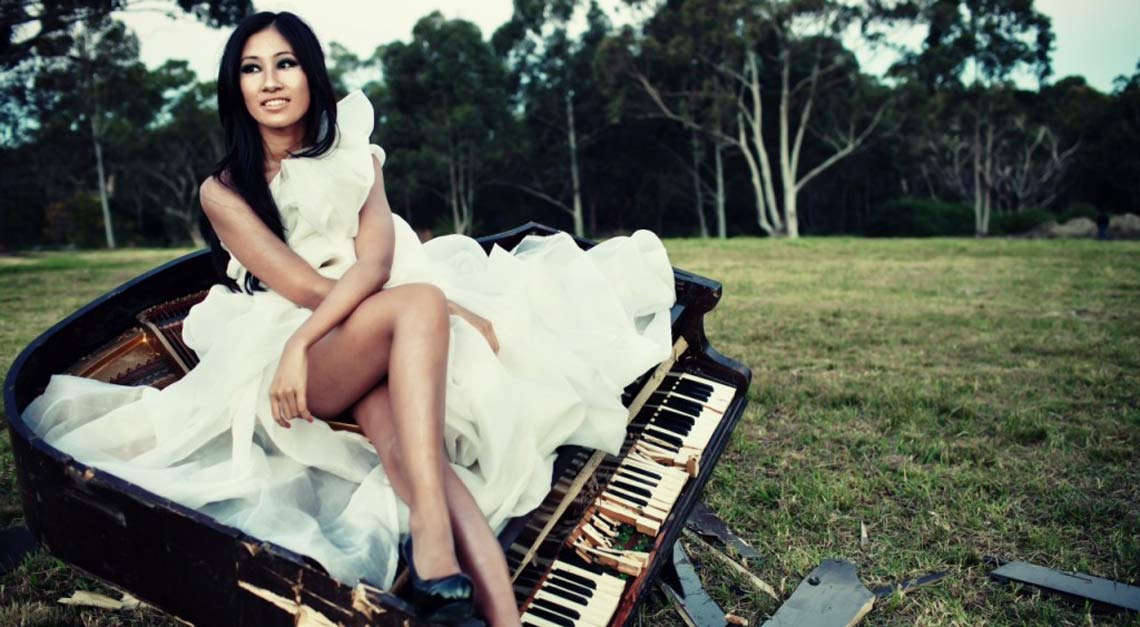 Racing stalwarts and gear heads gather for a worthy cause at the Legends Unite soirée
Legends Unite is the name of the game. To raise money for a good cause, the exclusive racing gala will feature extravagant live performances, a charity auction (with proceeds going to the Henry Surtees Foundation) and an afterparty that will set the mood for the F1 race weekend. Meet racing legends Jochen Mass and Derek Bell, and enjoy a five-course dinner prepared by chef Alvin Leung. Guests who book a table through Robb Report Singapore will receive two passes to a masterclass with award-winning pianist Van-Anh and stand a chance to be driven by a Grand Prix legend. A table of 10 costs $12,000.
Happening at The Capitol Kempinski Hotel Singapore, The Atelier I & II on 18 September from 8pm (cocktails begin at 7pm). For reservations, please contact Radka Dubayova at [email protected]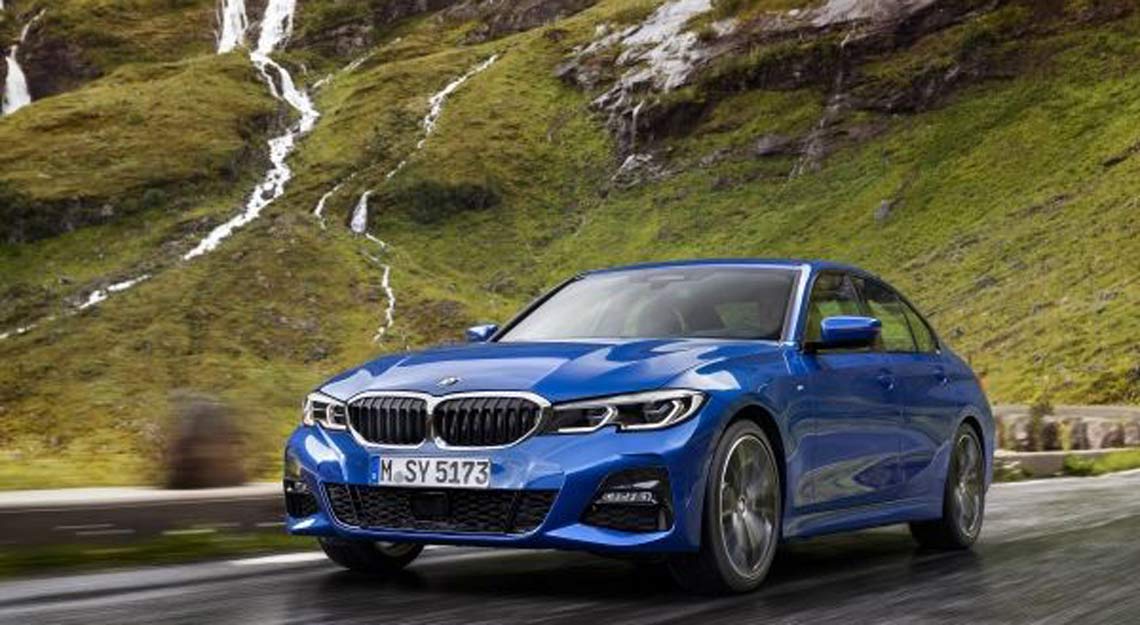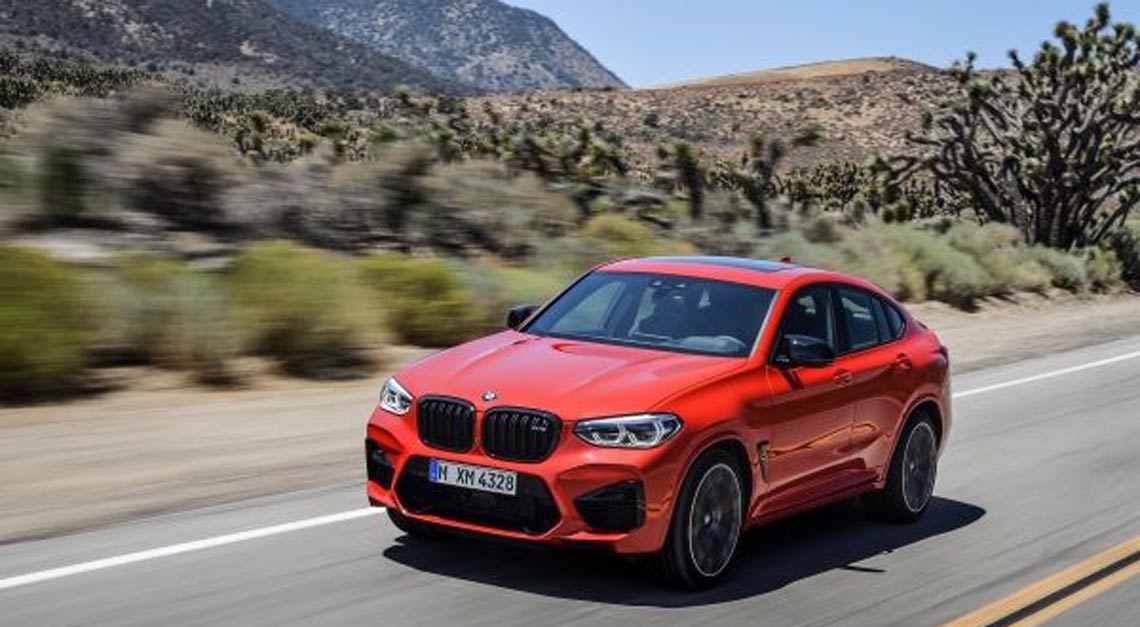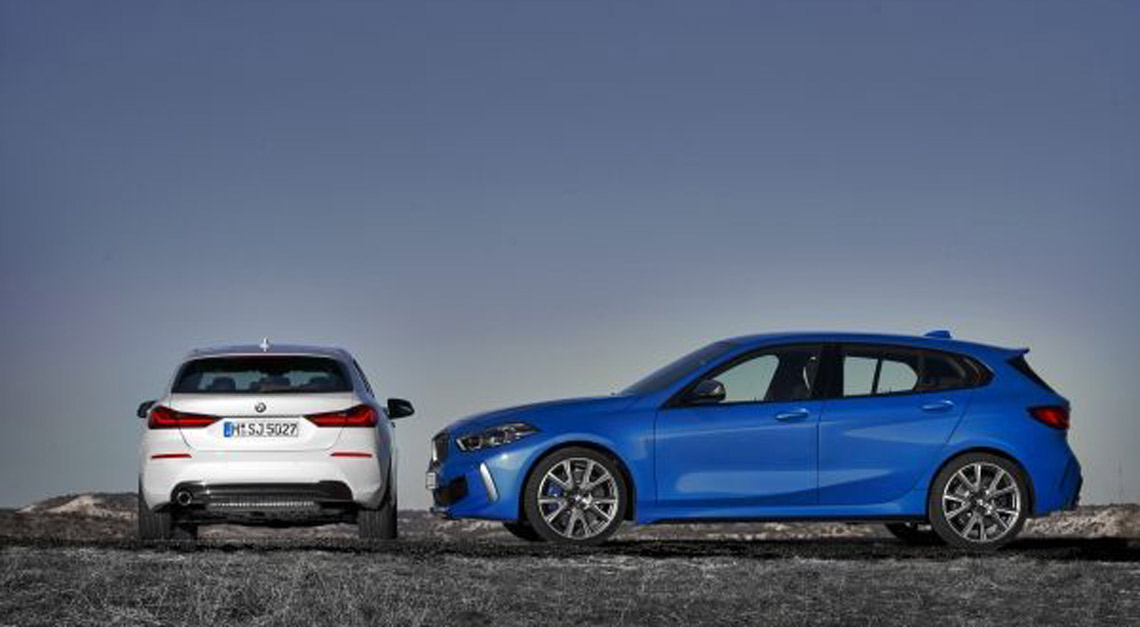 Be among the first few to catch the BMW 1 Series
BMW Fest SG is back with a bang, featuring new interactive exhibits that showcase the new 1 Series, alongside others like the 3 Series and the X3 M and X4 M Competitions. Get star-struck by the marvel of BMW vehicles and walk away with exciting giveaways and unrivaled BMWFestSG exclusives.
Happening at Grange Road Car Park (across from Cineleisure Orchard) from 12 to 15 September, 10am to 10pm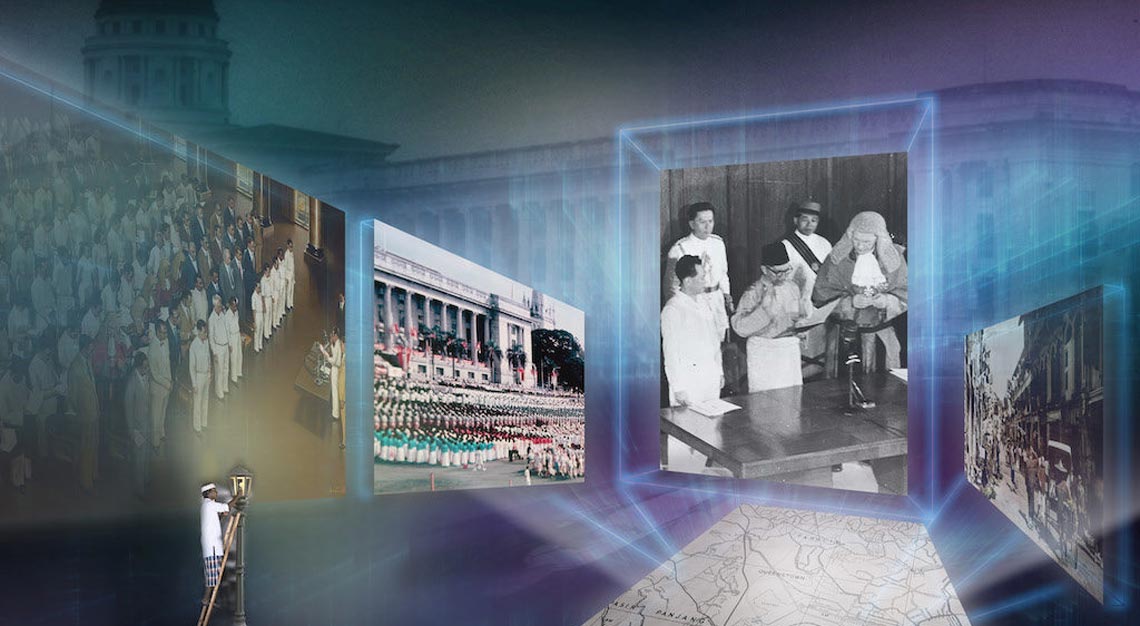 City Hall: If Walls Could Talk
Immerse yourself in the significant moments of Singapore's rich history with this multimedia exhibition at the National Gallery Singapore. In conjunction with the Bicentennial celebrations, the exhibition pairs engaging content with rich storytelling to illustrate such historic events as the swearing-in of our first Cabinet.
Happening at the City Hall Chamber at the National Gallery Singapore from 1 September
Some Other Matter
Does paper still have a place in today's society? Bandung artist Irfan Hendrian explores that concept at Aloft at Hermès. Using paper as the main medium, he transforms the material into artwork mimicking discarded tools, machinery and abandoned buildings. Here, you'll view the flimsy sheet in new light as it takes on volume, strength, weight and durability.
Happening at Aloft at Hermès, Liat Towers, from 1 August to 13 October. Admission is free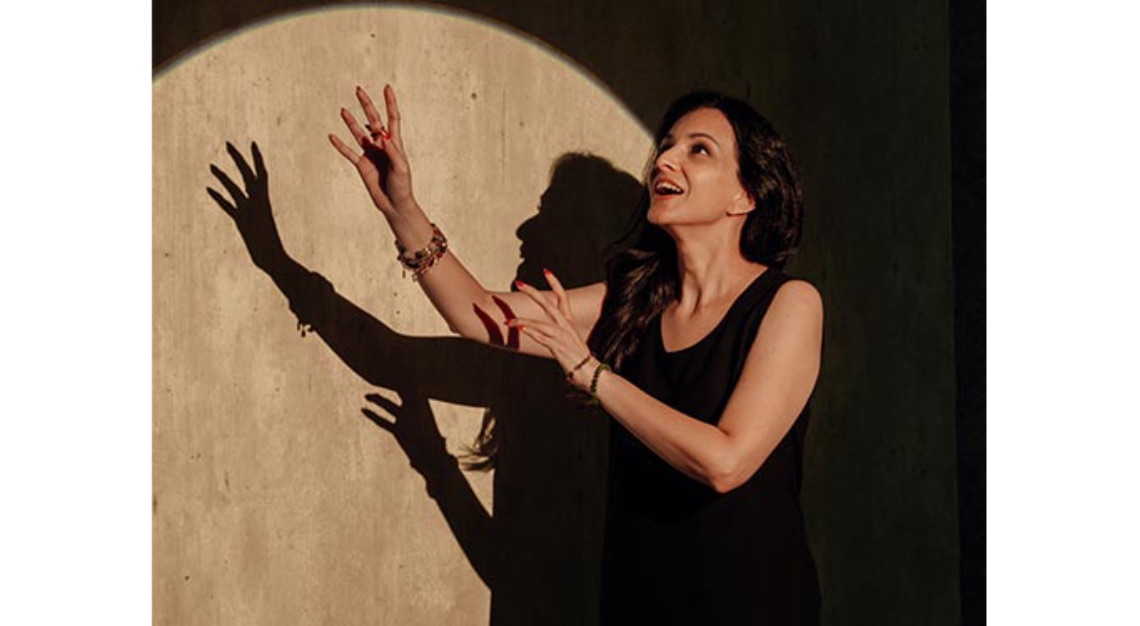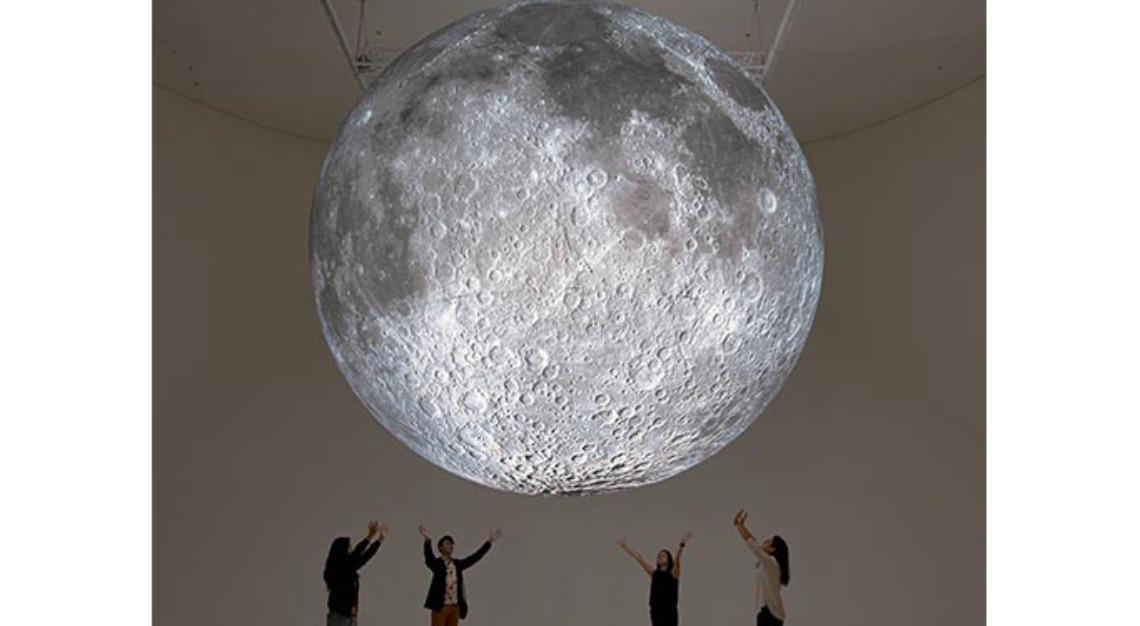 Floating Utopias
Immerse yourself in a world of floating artifacts at the ArtScience Museum's new exhibition, Floating Utopias. Take a gander at masterpieces by over 15 international and local artists including Anna Hoetjes, Graham Stevens and Luke Jerram, who each bring their own take on the playful and poetic forms of inflatable objects and their influence on art and architecture.
Of the 40 installations, eight are giant inflatables suspended for dramatic effect. Other highlights include Jerram's Museum of the Moon, a giant moon sculpture commissioned by the museum to commemorate the 50th anniversary of Apollo 11.
Happening at the ArtScience Museum until 29 September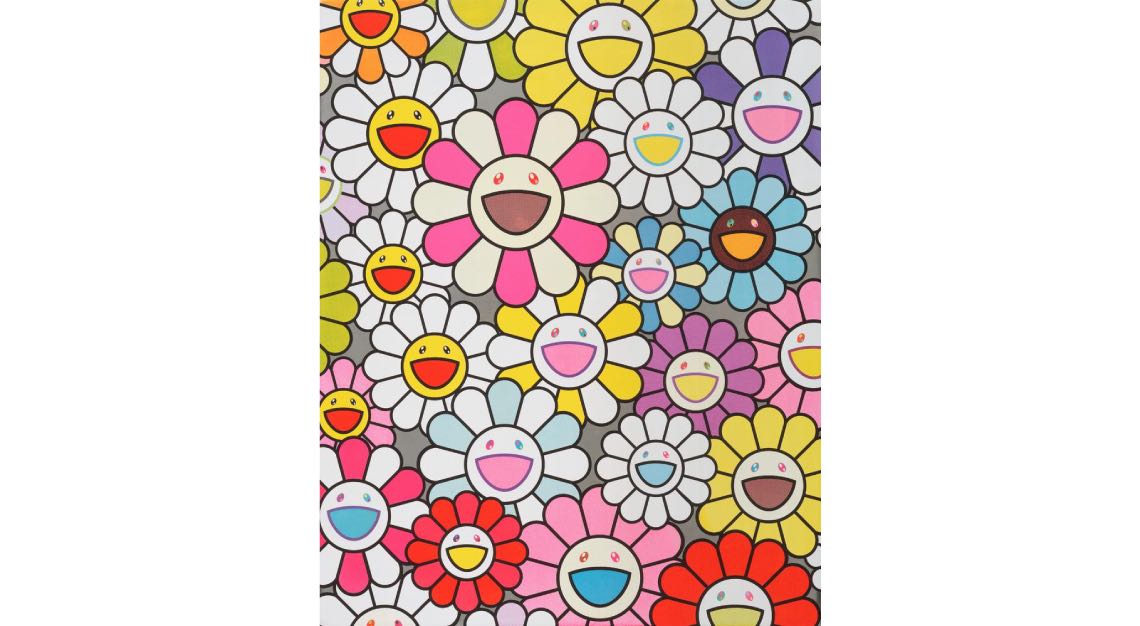 Takashi Murakami: From Superflat to Bubblewrap
Explore Takashi Murakami's hypnotic artistic expression at his milestone solo exhibition that focuses on the recessive realism of Japan's economic bubble crisis known as 'Bubblewrap'. The immersive exhibition showcases Murakami's method of artistic expression such as Japanese printmaking traditions, textures of graffiti and digital moving images that links the 'Superflat' theory and iconography which launched his global career.
Happening at the STPI Creative Workshop and Gallery until 14 September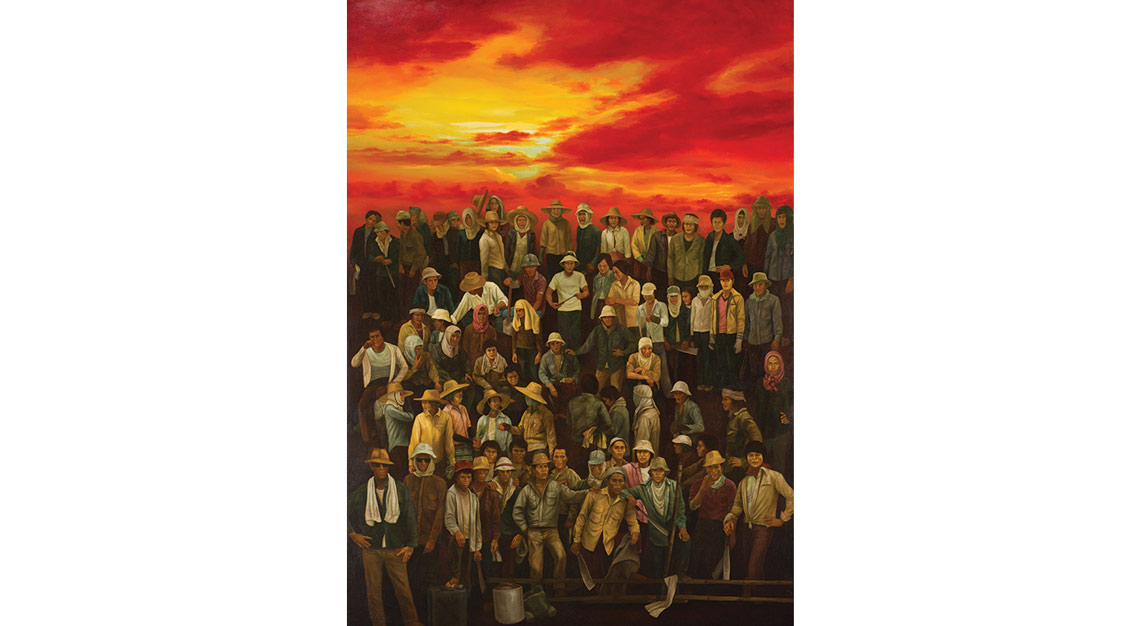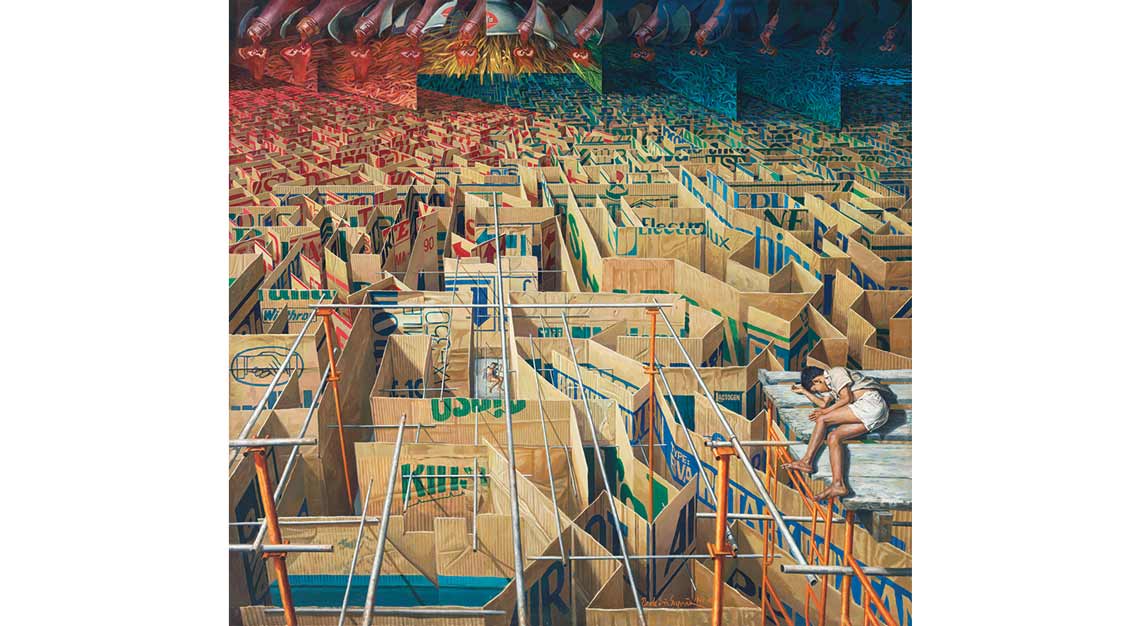 Awakenings: Art in Society in Asia 1960s–1990s returns for its second year
Once again, the National Gallery Singapore will host Awakenings: Art in Society in Asia 1960s-1990s in collaboration with the Museum of Modern Art Tokyo, Museum of Modern and Contemporary Art Korea and the Japan Foundation Asia Centre. Expect more than 140 works by over 100 artists chronicling Asia's most turbulent years, including Thinking Nude by Julie Lluch, the co-founder of a Filipino women artists' collective, and They Poach The Rhino, Chop Off His Horn and Make This Drink by Tang Da Wu, the Singaporean artist who founded The Artists Village in 1988.
Happening at the National Gallery Singapore until 15 September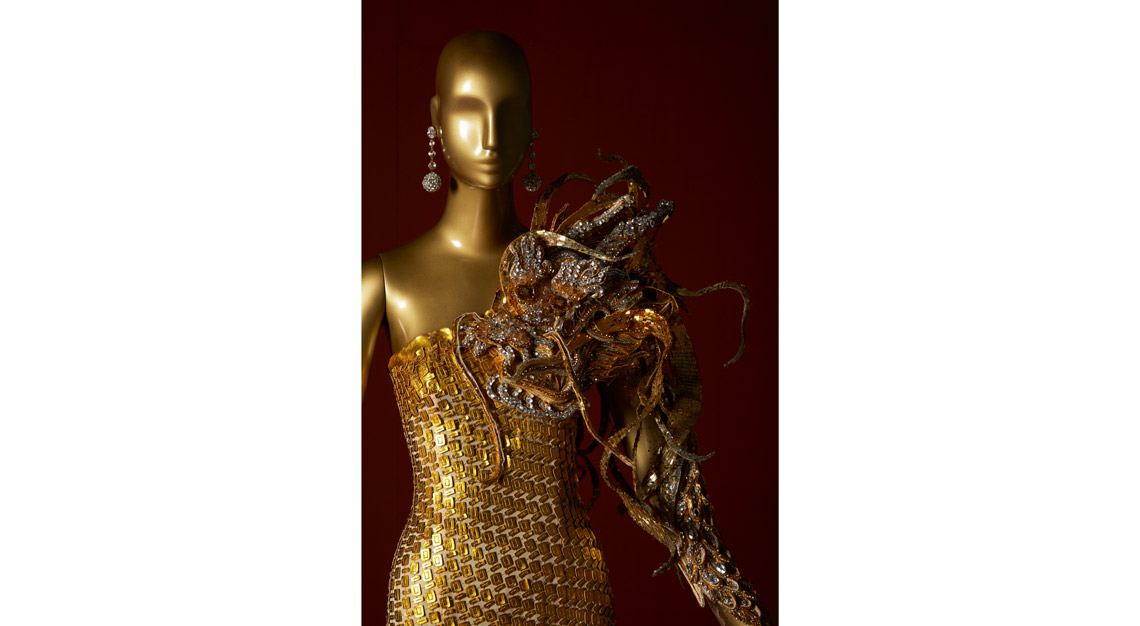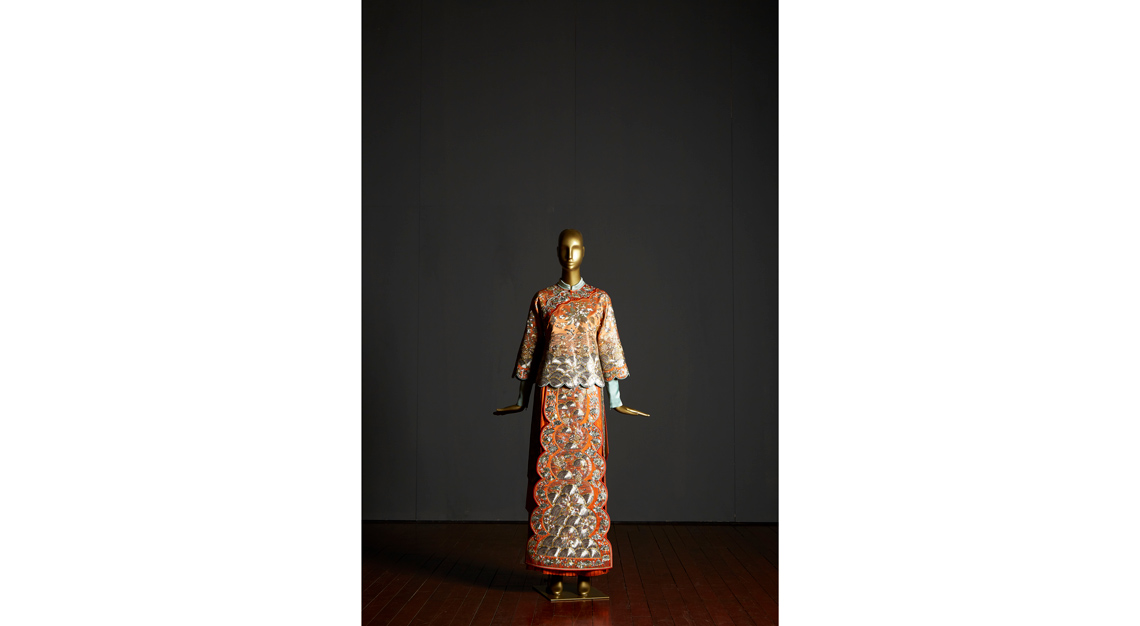 Guo Pei: Chinese Art & Couture
Curated by Jackie Yoong, this exhibit takes you through foremost Chinese couturiere Guo Pei's dramatic embroidered gowns, juxtaposed with 20 Chinese art pieces from the Asian Civilisations Museum's collection. Best known for the (in)famous omelette dress that Rihanna wore to Met Gala 2015, Pei's creations are a reflection of her personal take on contemporary design, childhood in Beijing and love of Chinese mythology. 
Guo Pei: Chinese Art & Couture runs until 15 September 2019 at the Asian Civilisations Museum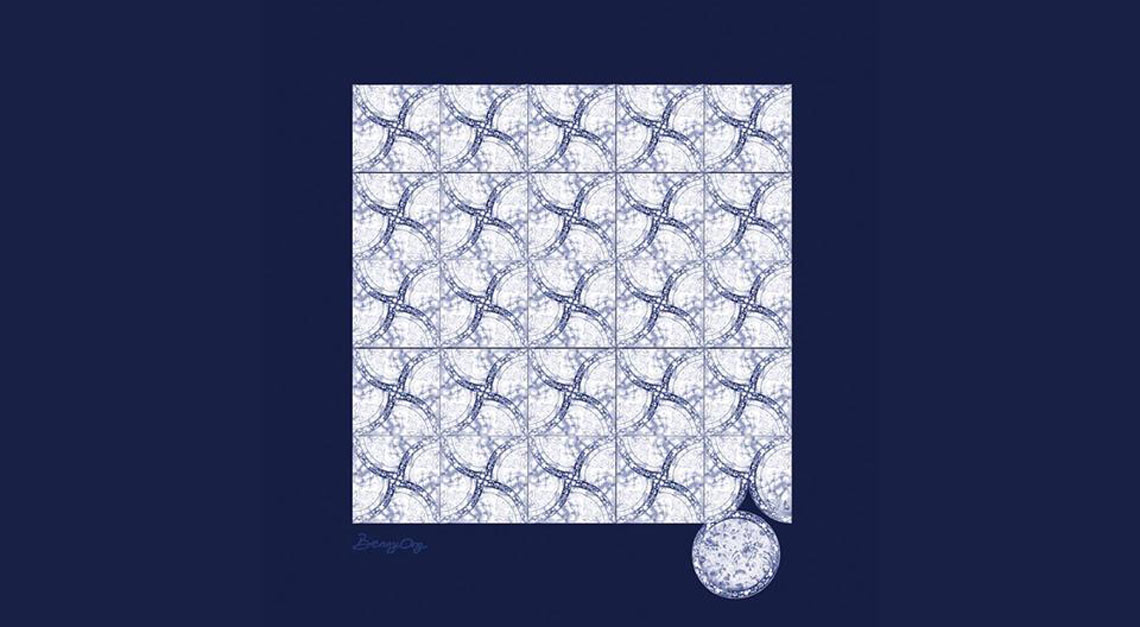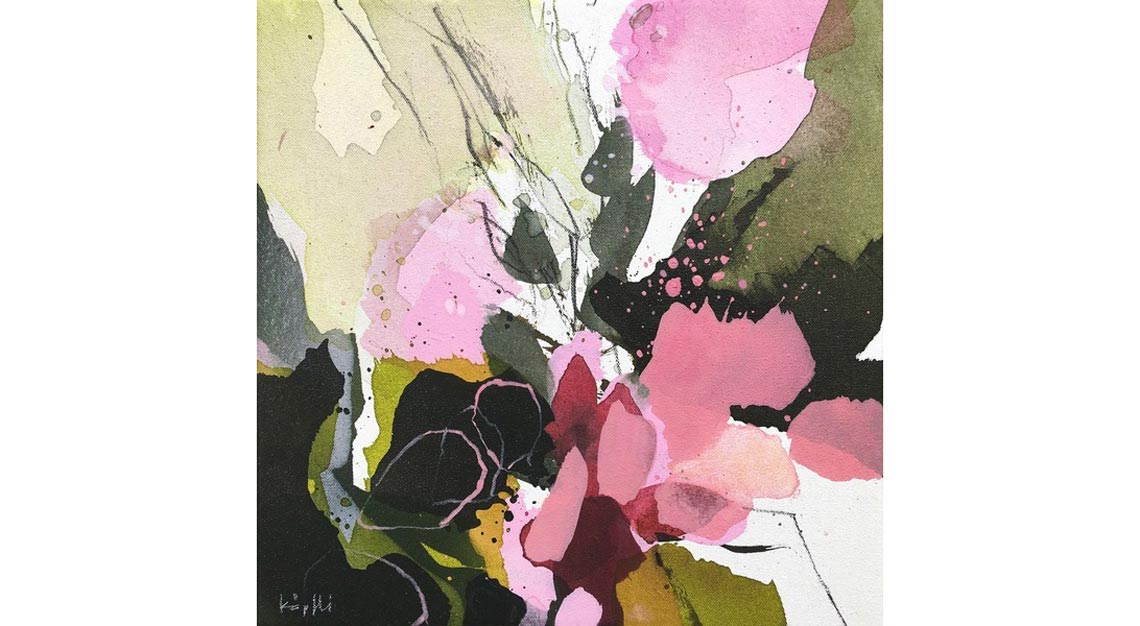 Art exhibitions at Shangri-La Hotel, Singapore
This September, Shangri-La Hotel will be showcasing two exceptional art exhibitions. Putting On The Kebaya by Benny Ong is a multi-sensory series of Perankan-inspired artworks, accompanied by a high tea set of Peranakan and local delights by the hotel. Returning for its fifth year, the internationally acclaimed Bank Art Fair exhibition will showcase over 200 established and emerging artists from 15 countries, with works that celebrate different perspectives on cultural diversity.
Putting On The Kebaya will take place at the Shangri-La Hotel Lobby Lounge from 7 to 30 September, and is open to public. Bank Art Fair will take place at the Shangri-La Hotel Garden Wing, Level 3 and 4, from 6 to 8 September. Tickets can be purchased here.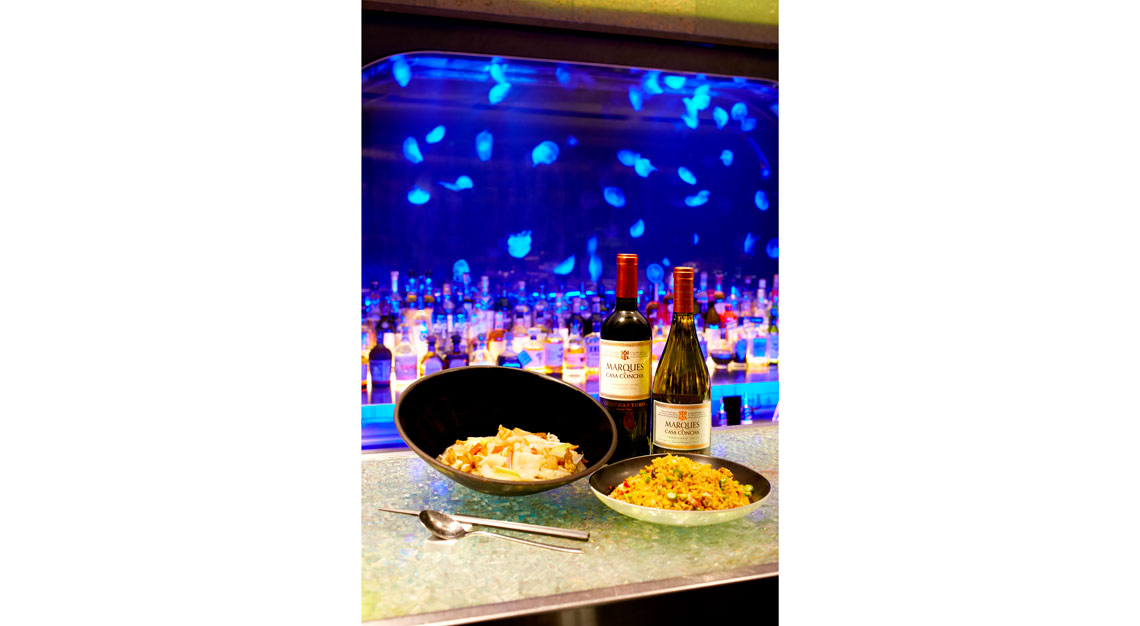 Mitzo and Marques de Casa Concha are the perfect pairing
Looking for good food and complementary wines? Mitzo's Executive Chef Nicky Ng has crafted two dishes to specifically pair with the distinctively Chilean Marques de Casa Concha. Choose either the Braised Vermicelli with Seafood paired with Marques de Casa Concha Chardonnay 2017, or the XO Fried Rice with Lobster, Meat, Vegetables and Mushroom with Marques de Casa Concha Carmenere 2016.
Available at Grand Park Orchard in September and October
---
Upcoming Events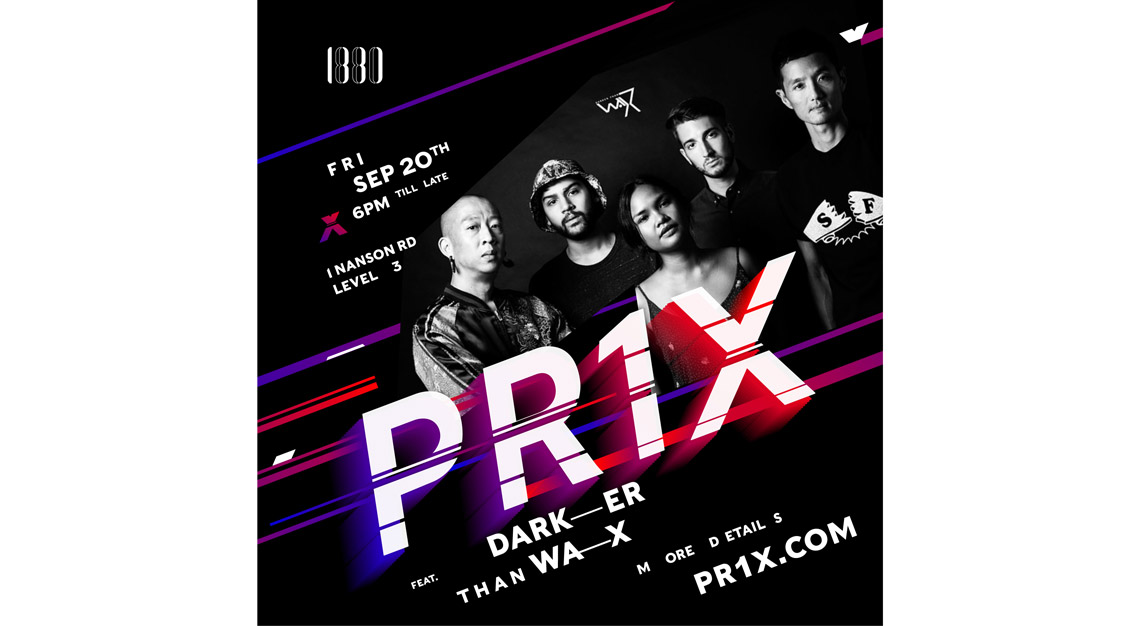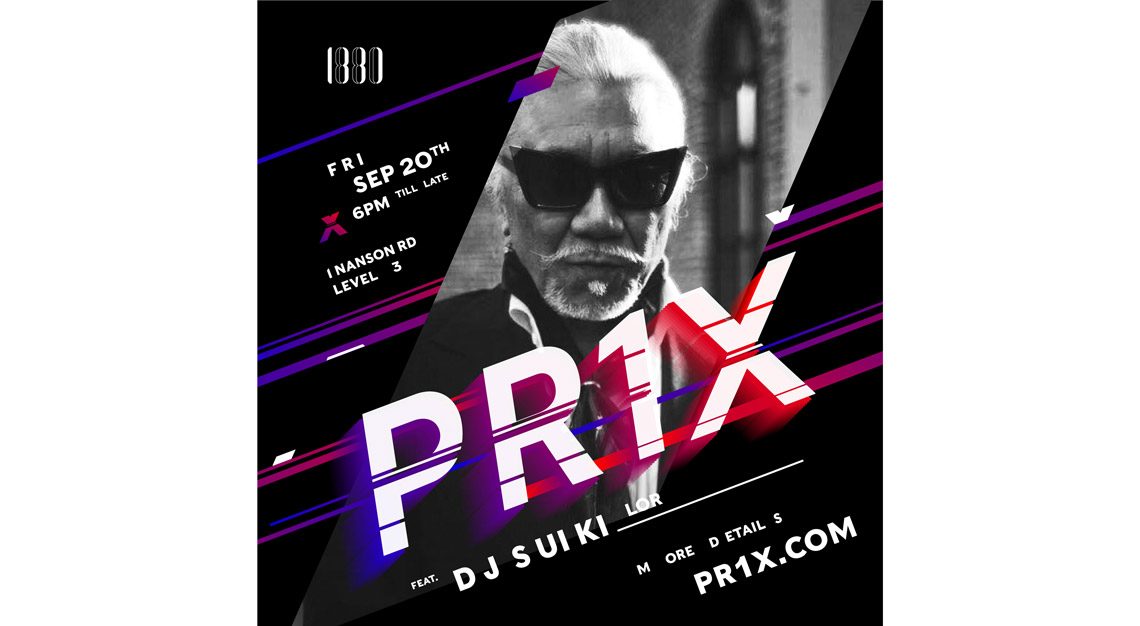 1880's PR1X party
Want to celebrate F1 but don't fancy the usual race parties? Join Indochine Media and 1880 Club for a debauchery-filled night out with PR1X, where you'll enjoy special spirit masterclasses and live performances by legendary DJs (who are all in their 70s) from Hong Kong.
Happening at 1 Nanson Road, Level 3 on 20 September from 6pm onwards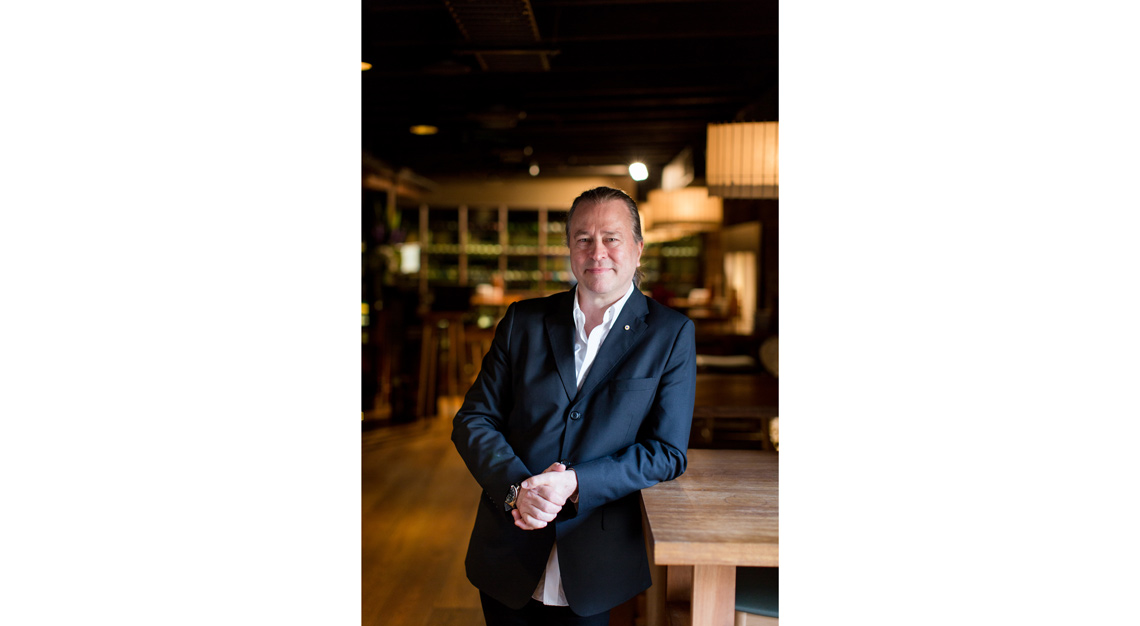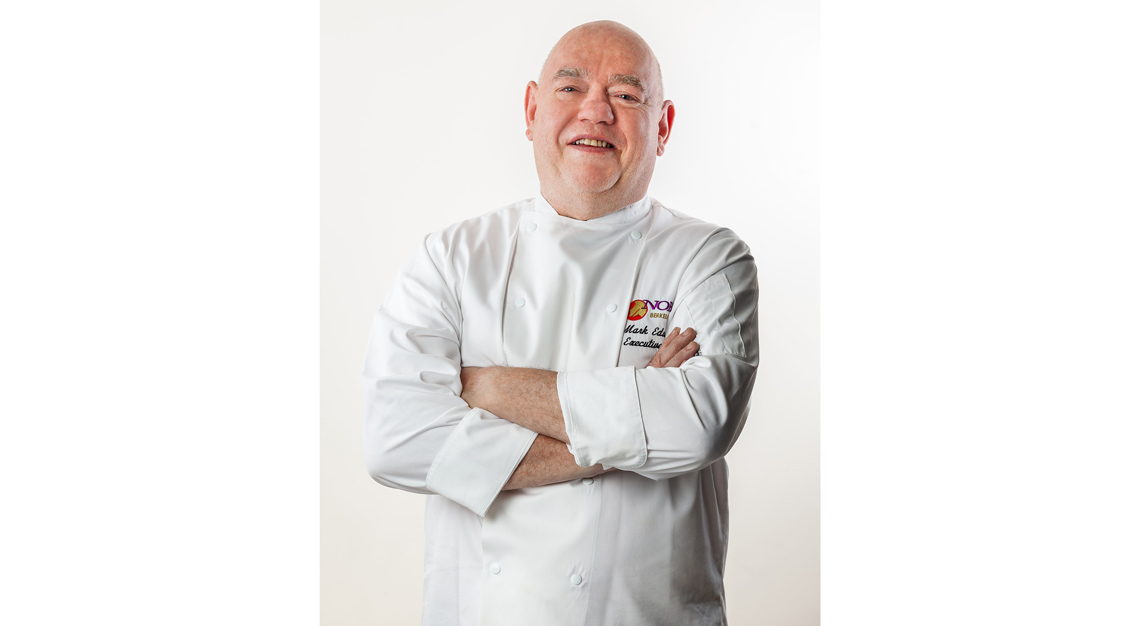 Masterclasses at Culina at Como Dempsey this Grand Prix season
The Singapore Formula 1 Paddock Club and Culina at Como Dempsey present three exclusive culinary masterclasses this Singapore Grand Prix season, where you'll get professional tips and learn to recreate iconic dishes from expert chefs. Get to meet: Chef Neil Perry of Rockpool Bar and Grill, chefs Otto Romer and Peter Gray of The Hind's Head, and chefs Mark Edwards and Philip Leong of Nobu (London and Kuala Lumpur respectively).
Happening at Culina at Como Dempsey from 17 to 19 September from 3pm to 5pm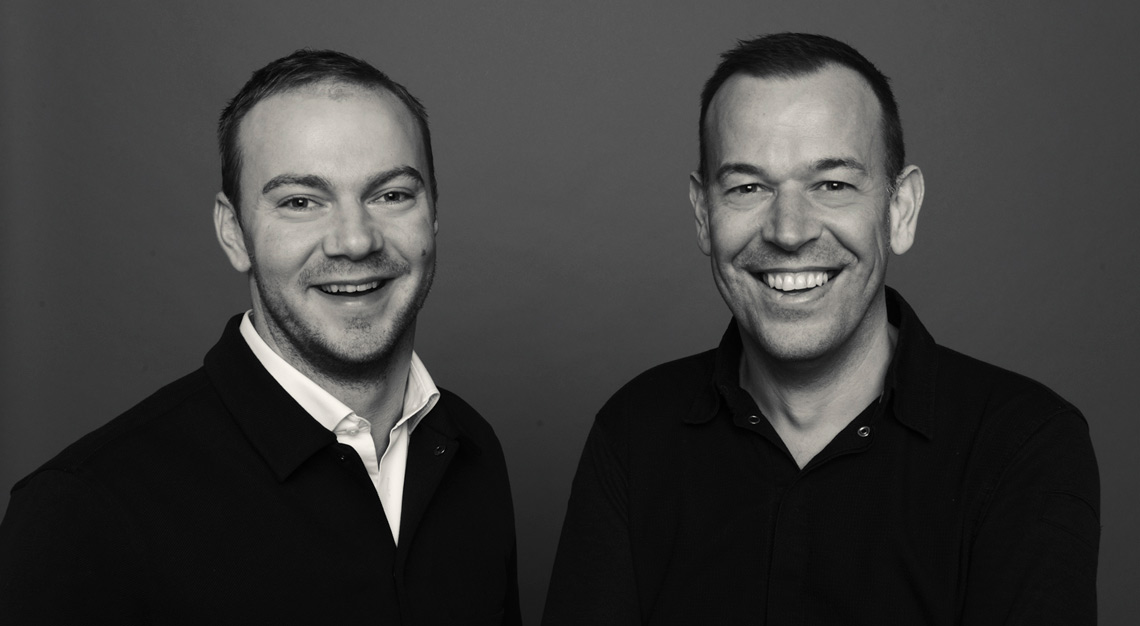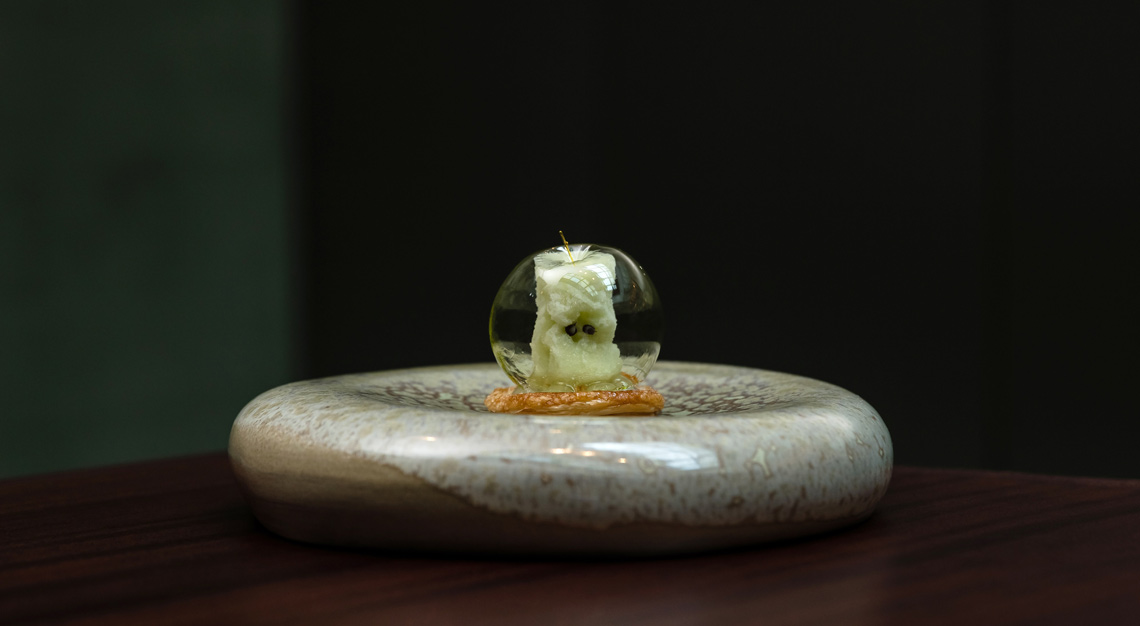 Two 'four hands' dinners at Resorts World Sentosa, featuring chef Richard van Oostenbrugge and friends
Chef Richard van Oostenbrugge will join hands with two critically acclaimed chefs this September at Resorts World Sentosa. The four-day gastronomy event will start at van Oostenbrugge's table65, where he is joined by fellow countryman Thomas van Santvoort of one-Michelin-starred Flicka to whip up their proudest Dutch signatures. On the last day, van Oostenbrugge will head over to Forest 森 to create an East-meets-West menu with Singapore celebrity chef Sam Leong.
Richard van Oostenbrugge x Thomas van Santvoort is happening at table65, Hotel Michael, RWS from 18 to 20 September. Reservations can be made via (65) 6577 7939 or [email protected]
Richard van Oostenbrugge x Sam Leong is happening at Forest 森, Equarius Hotel, RWS on 21 September.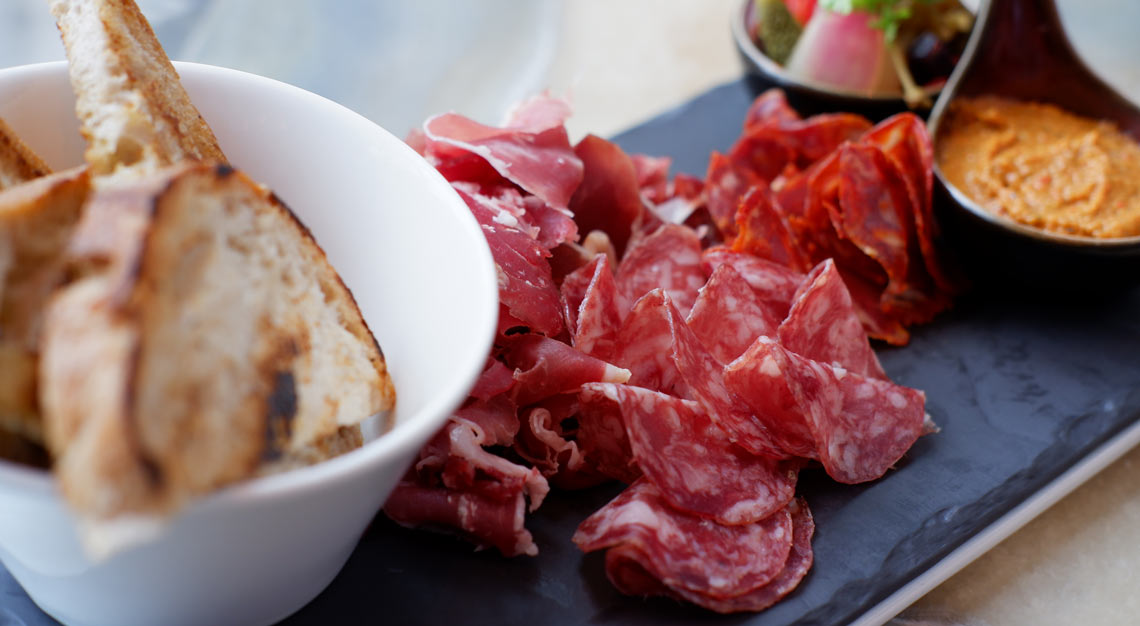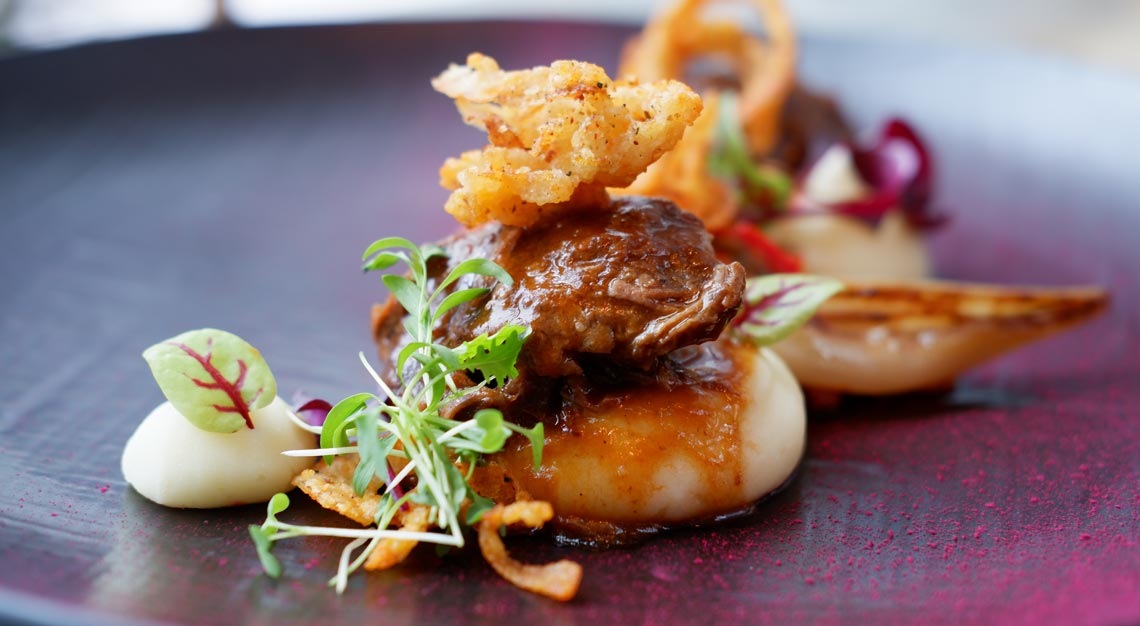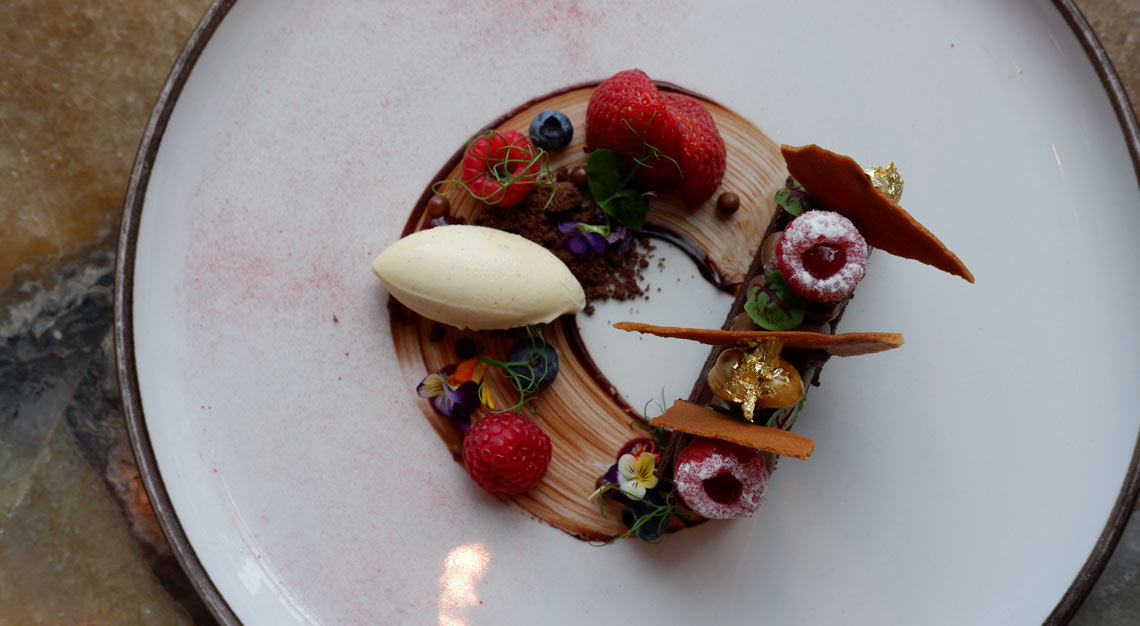 Pig out on Iberico pork at La Brasserie
What gives Iberico pork an edge over regular bacon? Well, the prized pork comes from free-range black Iberian pigs that are raised on a special diet of acorn and forest feed. Needless to say, the meat from these hogs is smooth and flavoursome, which La Brasserie takes full advantage of in a special menu showcase.
Happening at Fullerton Bay Hotel from 19 to 29 September.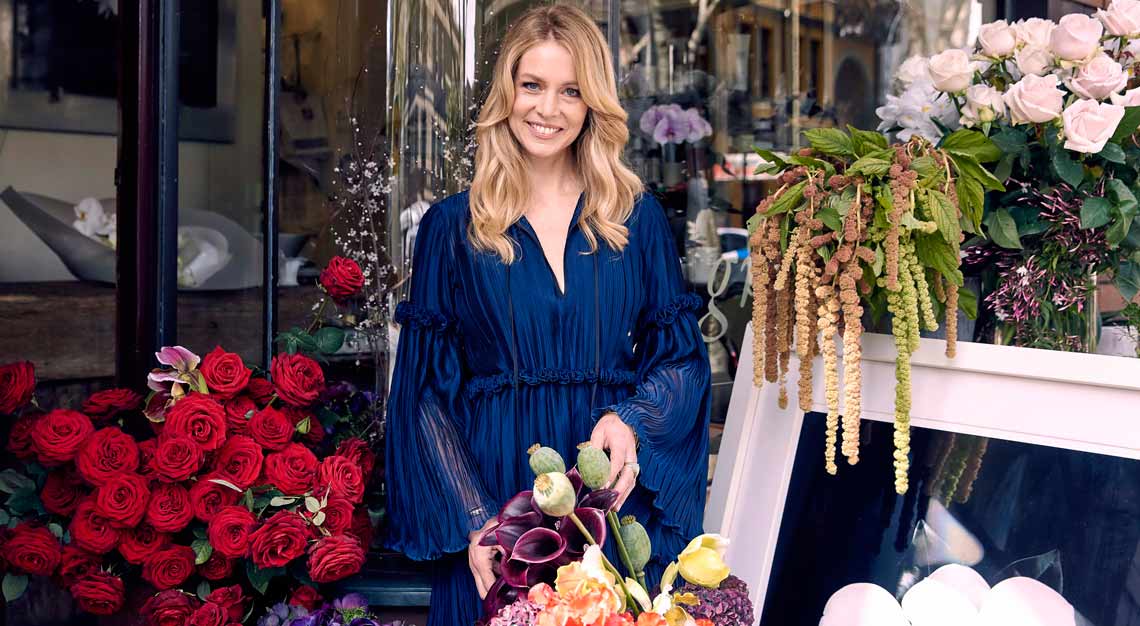 Bouquet Arrangement Masterclass By Saskia Havekes
Internationally-acclaimed florist and founder of Sydney's Grandiflora, Saskia Havekes, will be in town this September to host two exclusive floral arrangement classes at Culina at Como Dempsey. The celebrated florist, who has been pushing boundaries in the industry with her creative flair, will demonstrate a floral vase showcase before guiding participants in the creation of their own floral arrangements ($350 nett per person). Drinks will be served during the class and participants will get to keep their floral creations.
Happening at Como Dempsey on 20 and 21 September.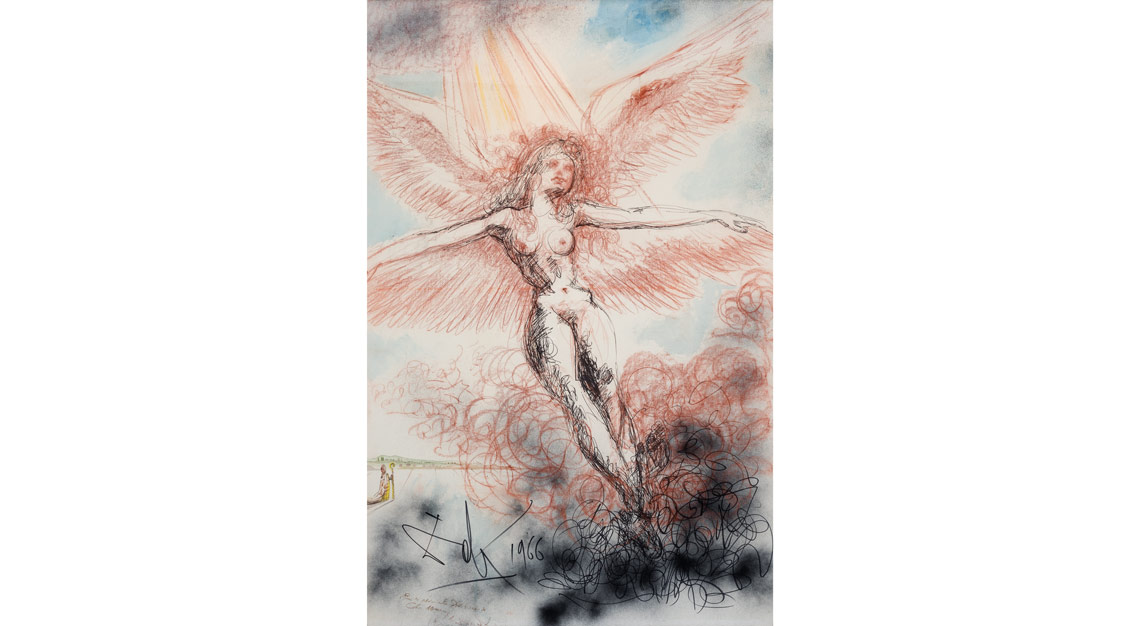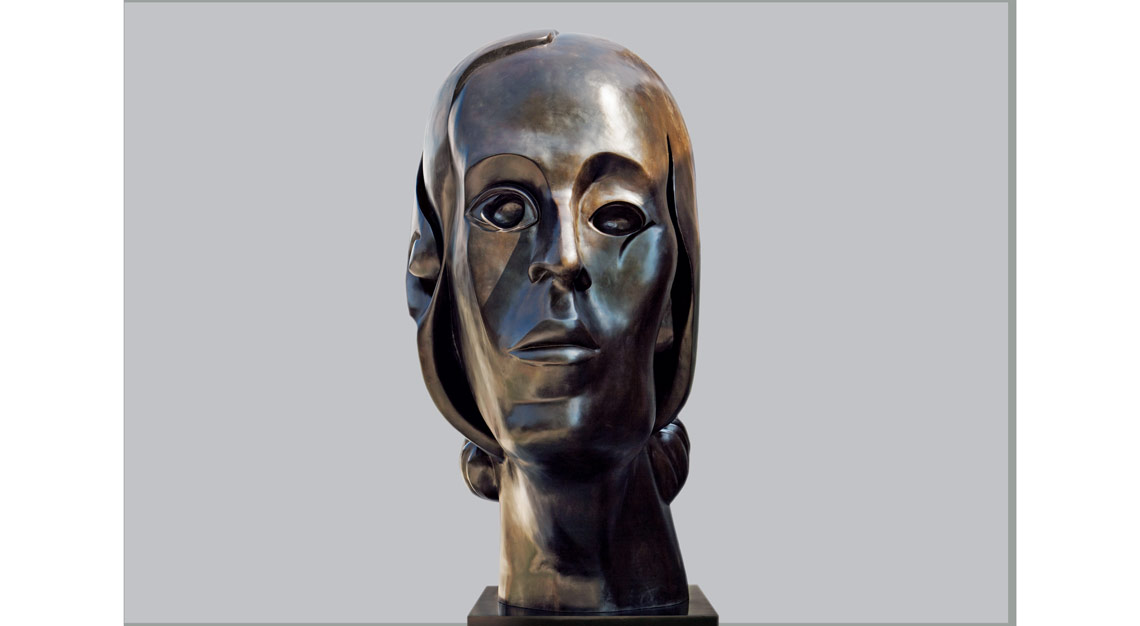 Opera Gallery celebrates 25 years of contemporary fine arts in Singapore
To honor this milestone, Opera Gallery will be inaugurating the anticipated 'Masterpiece Collection' that includes a spectrum of artworks from renowned artists such as Claude Monet, Pablo Picasso, Salvador Dalí, Pierre-Auguste Renoir, Henri Matisse and Marc Chagall, among others. These classic and monumental artworks embody the turning point of modernism, and will be a feast for your eyes.
Happening at ION Orchard from 20 September to 20 October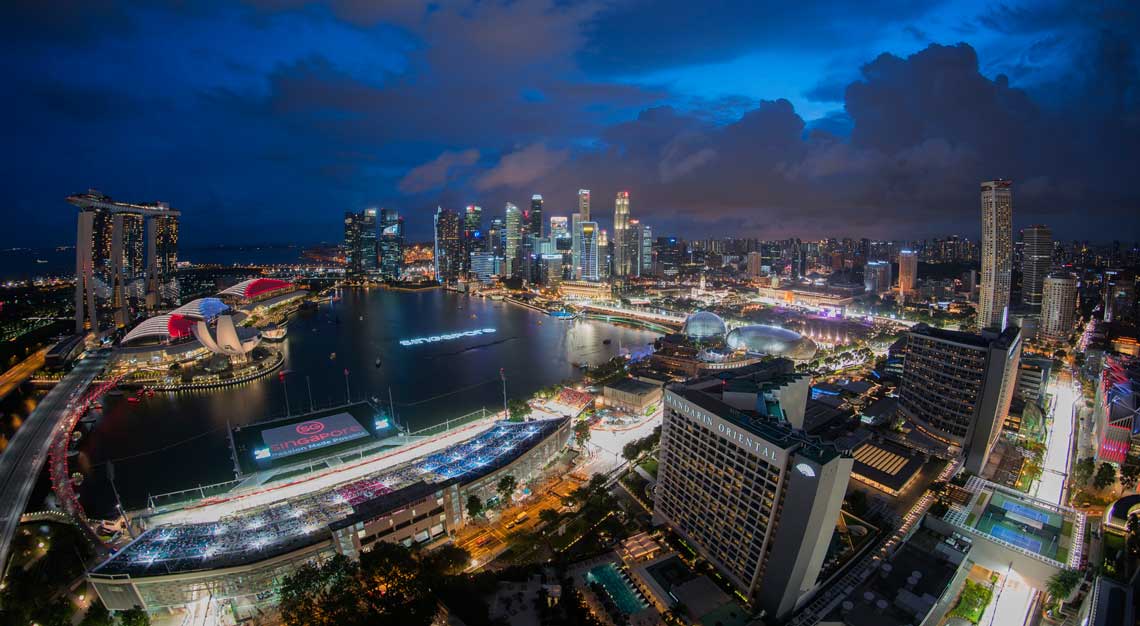 The Ritz-Carlton, Millenia Singapore is the place to be for Singapore Grand Prix 2019
Witness the Formula One racing action from The Ritz-Carlton, Millenia Singapore, with rooms and bar lounges that overlook the Marina Bay Street Circuit. We recommend taking the 'Race In Style' package that comes with overnight accommodation in the Grand Marina room, daily buffet breakfast for two at Colony, and a pair of complimentary tickets to The Podium Lounge per stay.
Speaking of The Podium Lounge, the world's biggest Formula One after-party returns for the 11th consecutive year to host 10,000 guests over three nights for a jolly good time. Come see Melanie C (aka Sporty Spice) hit the decks on 20 September, be wowed by the sexy, soulful music of The Cuban Brothers on 21 September, and watch Raleigh Ritchie (aka Grey Worm from Game of Thrones) perform hits tracks from his debut album on Race Night.
Happening at The Ritz-Carlton, Millenia Singapore from 20 to 22 September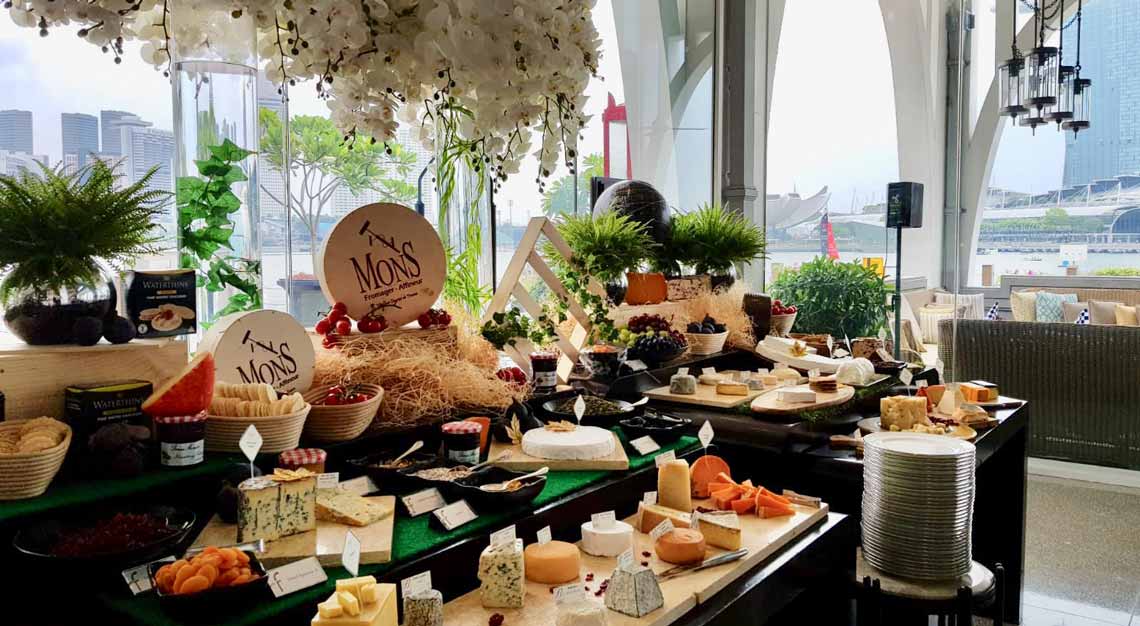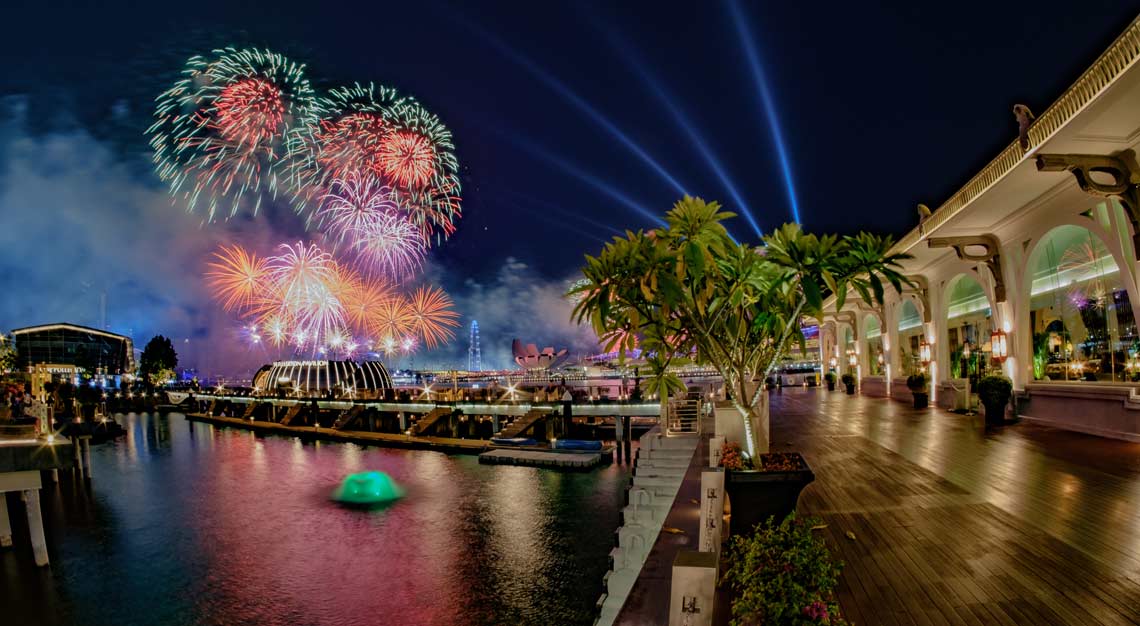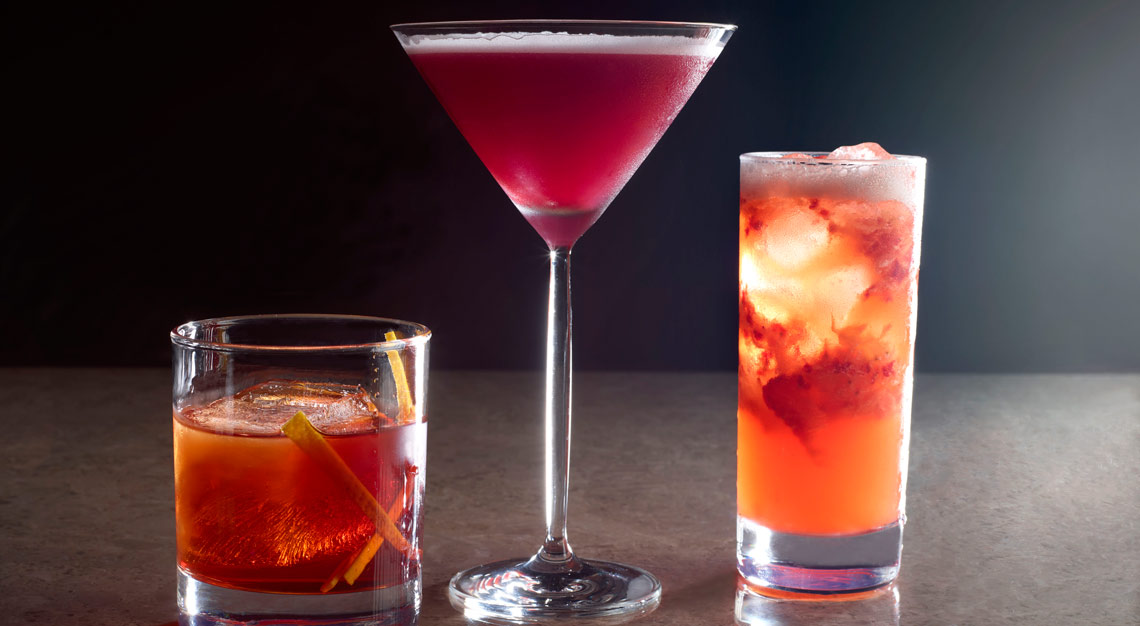 The Fullerton Hotels Singapore will get your adrenaline pumping this Grand Prix Season
The Fullerton Hotels Singapore will be offering a variety of ways to enjoy this race season. From leisure brunches at La Brasserie and afternoon tea sessions at The Landing Point, to seafood buffet dinners at The Clifford Pier and a Nippon Night afterparty at Lantern, there's plenty to keep you busy through the race weekend. Those willing to splurge can check-in to The Fullerton Hotel Singapore to enjoy the races from the luxury of your hotel room.
Happening at Fullerton Hotel from 19 September to 22 September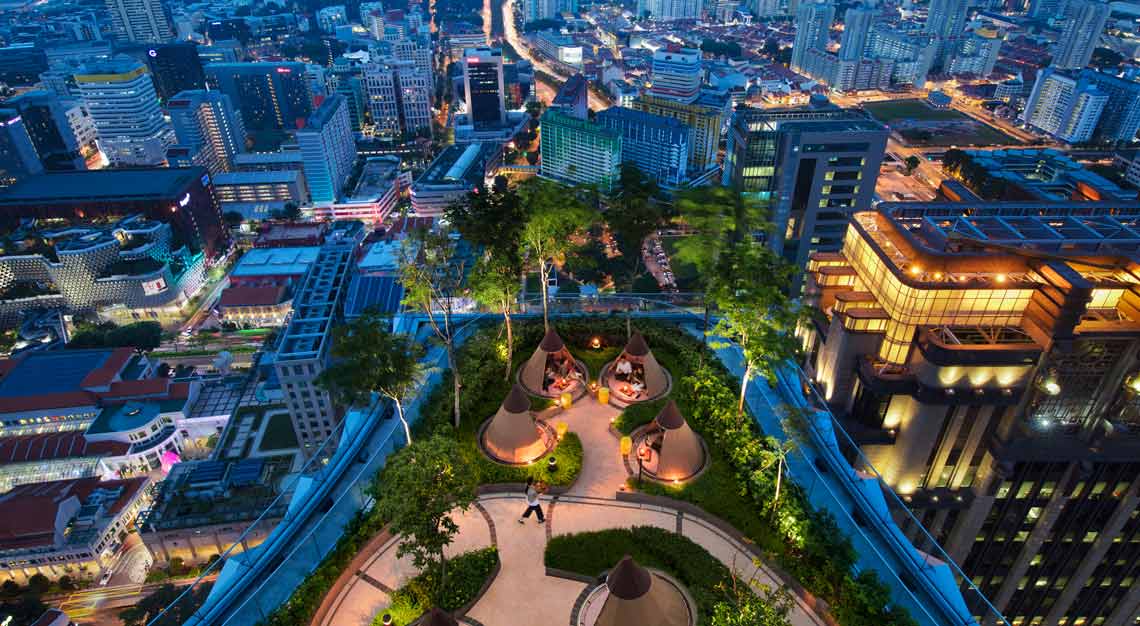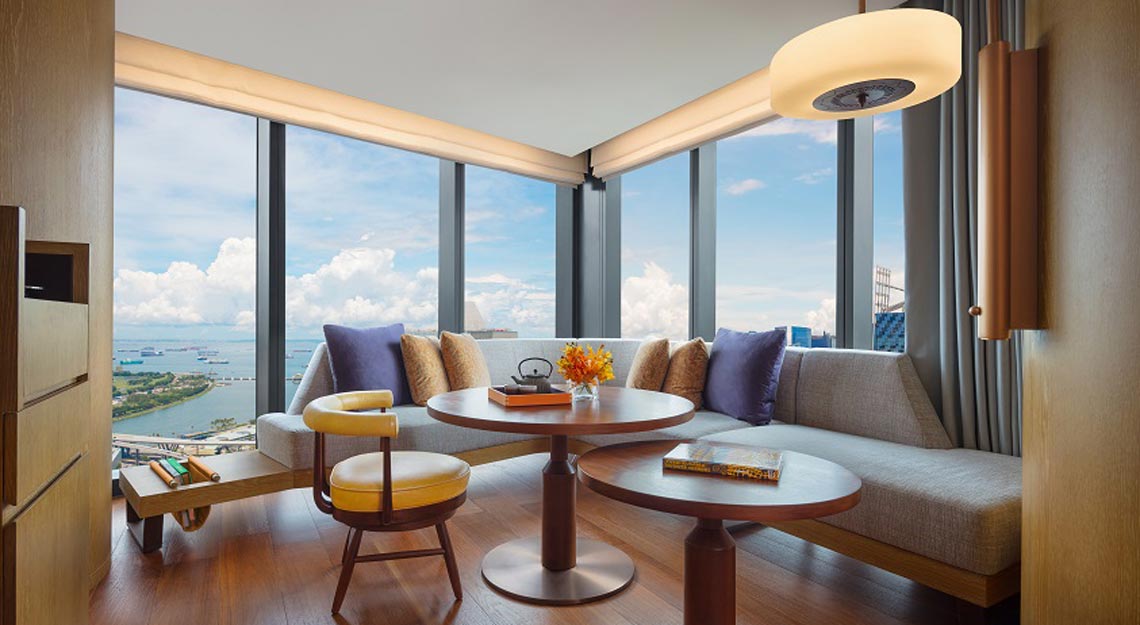 Join the carnival at Mr Stork at Andaz Singapore this F1 season
Set against the striking backdrop of Singapore's skyline, Andaz rooftop bar Mr Stork is hosting a Formula One-themed carnival for a boozy good time. In collaboration with Red Bull, Belvedere Vodka, Johnnie Walker and Jägermeister, Mr Stork will present exclusive concoctions – including ice pops, shots, and new twists on drinks – as you kick back in your very own teepee.
Happening at Andaz Singapore from 20 to 21 September, 5pm to 1am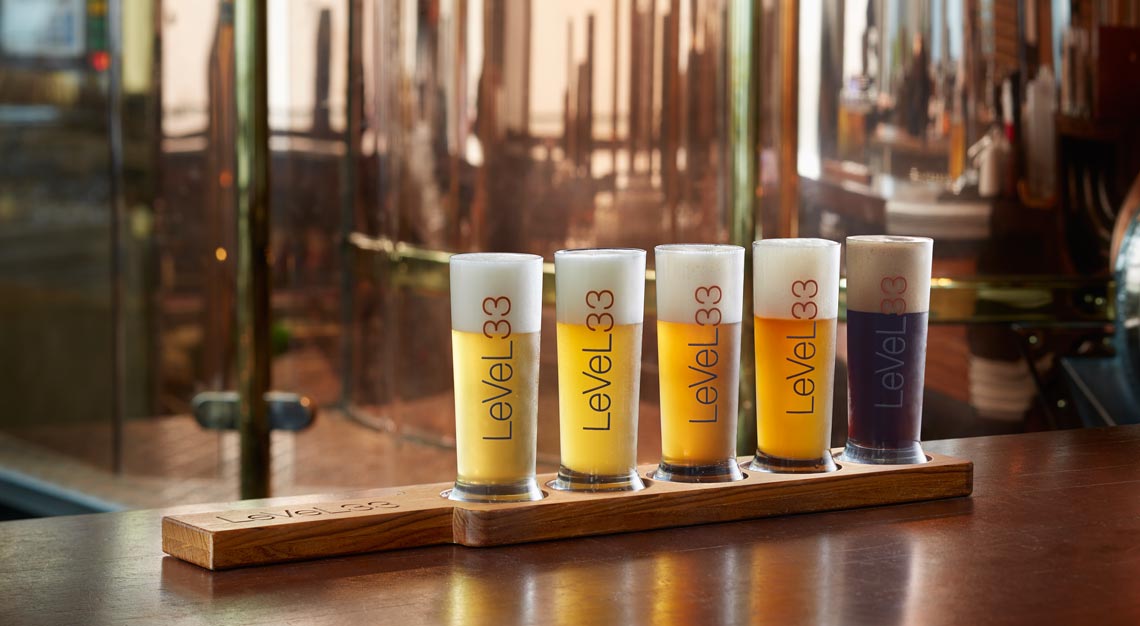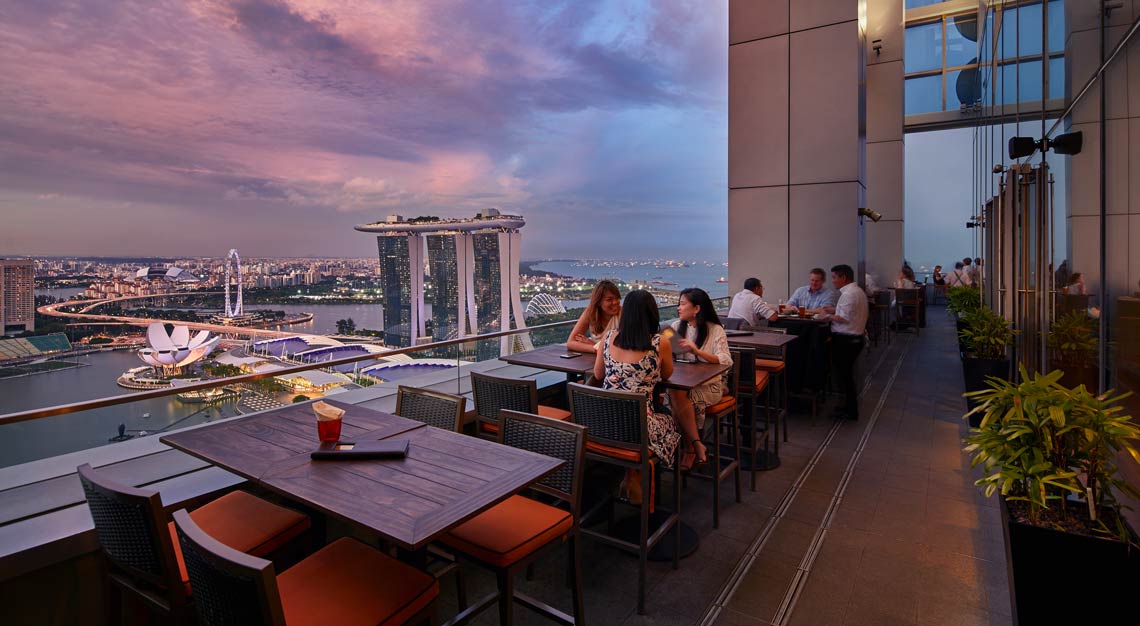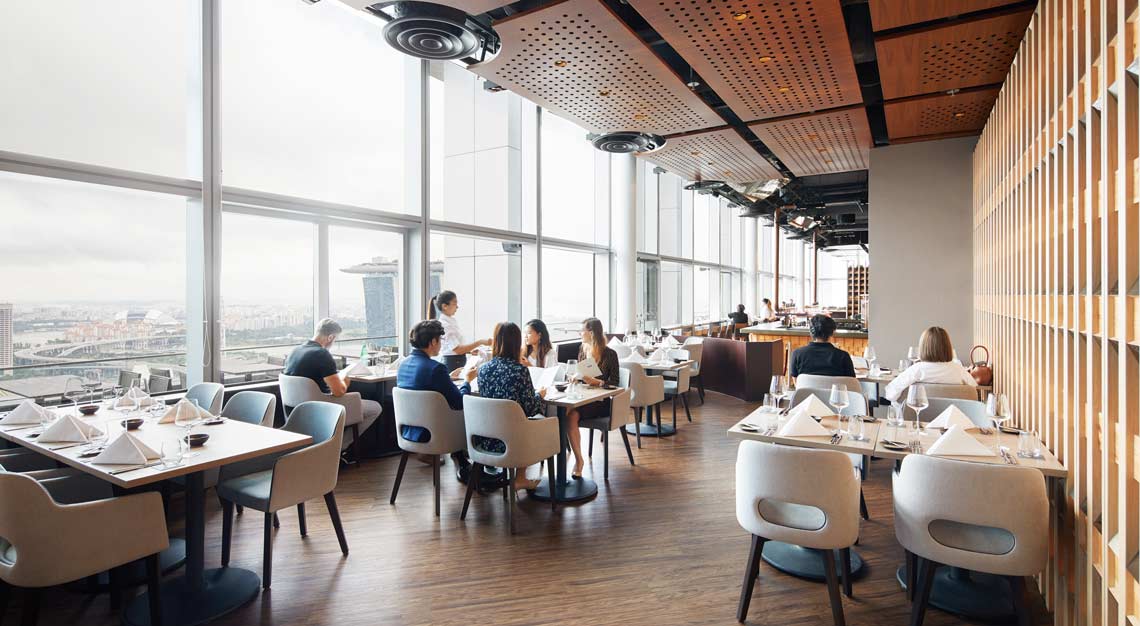 Chase the F1 high at LeVeL 33
With Singapore Grand Prix around the corner, head to the world's highest urban microbrewery, LeVeL33, for the best vantage point. There are many packages to choose from for the race weekend, including the Terrace Promotion with free flow of house-brewed beers, house wines and soft drinks, or the Indoor Dining Promotions for those who want to dine in comfort with a live indoor screening of the race through the wide windows.
Happening at LeVeL 33 from 20 September to 22 September from 6pm to 10pm