From interactive exhibitions to unique dining experiences, here are some of the coolest things to do in Singapore this week
We highlight the best our city has to offer, and what's keeping it abuzz. Here are the best things you can do in Singapore this week.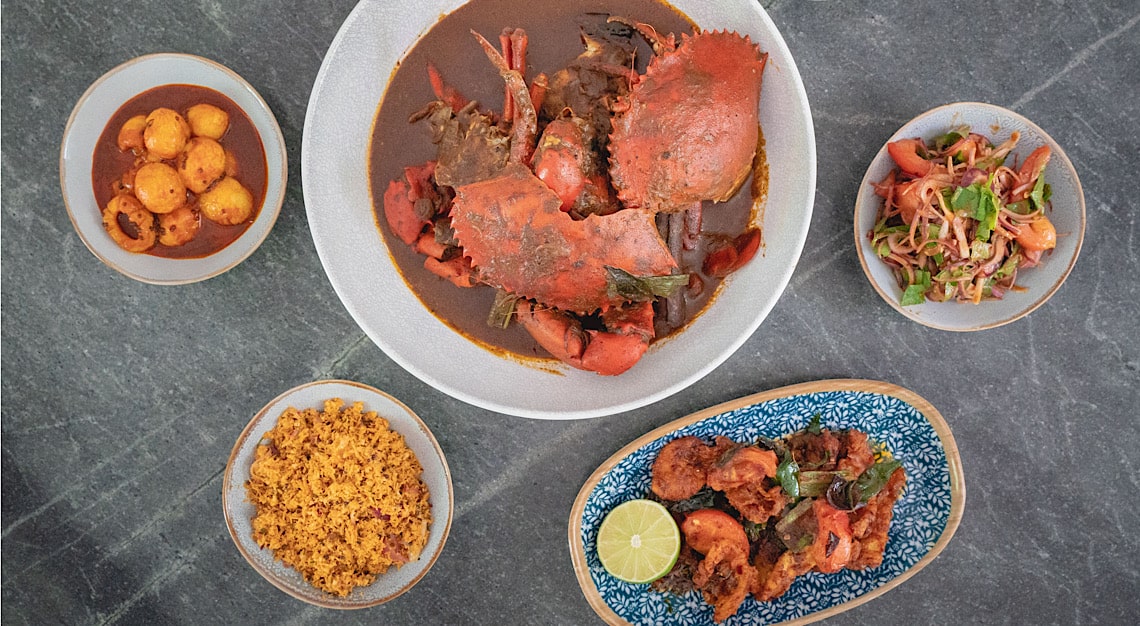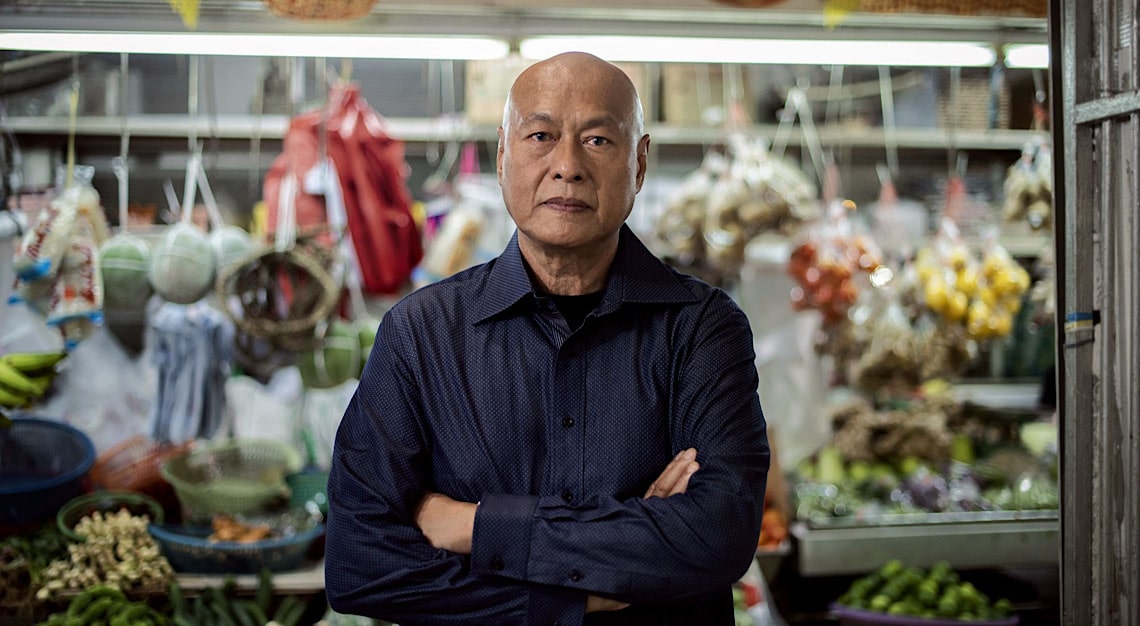 Sri Lankan meets Peranakan in this Kotuwa x Kin four-hands dinner
When: 22 October and 23 October 2020, 6pm to 10.30pm
Where: Kin
The first edition of The Heritage Table will see award-winning chefs Damian D'Silva of Kin and Rishi Naleendra of Kotuwa (which is set to open early next year) working together, towards a shared mission of preserving under-appreciated heritage cuisine. Shining the light on both the Peranakan and Sri Lankan cultures, this four-hands collaboration will feature dishes such as Naleendra's Sri Lankan Crab Curry and Jackfruit Curry, as well as D'Silva's Dried Prawn Peratal. The event is priced at S$168 or S$188 (comes with a signature cocktail) per head.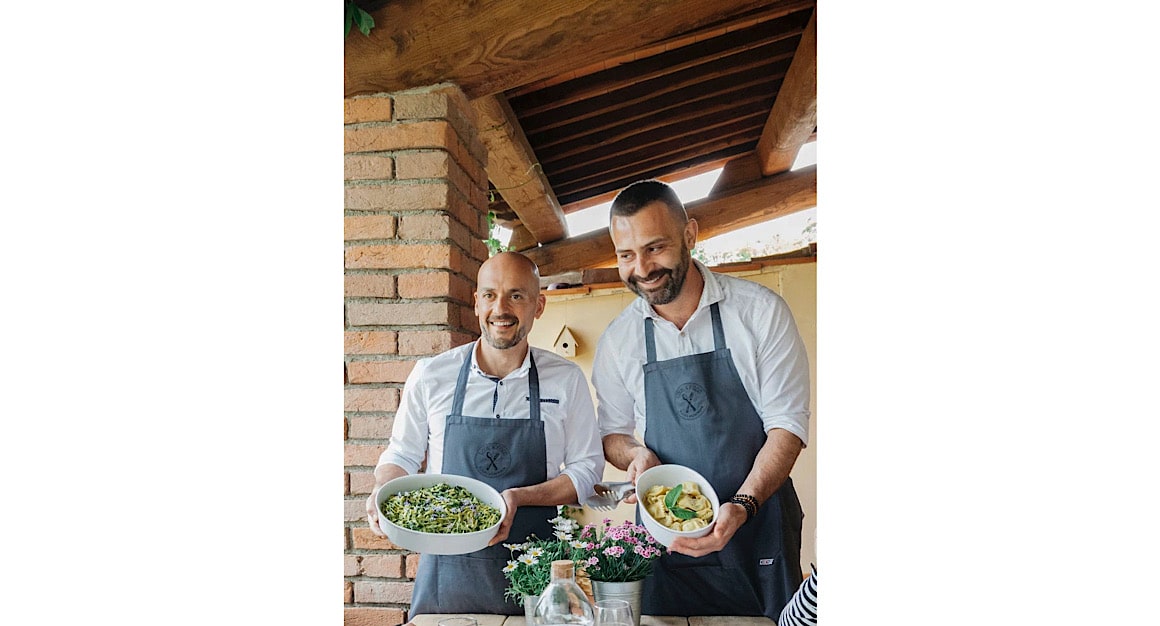 Learn to make pasta with
Luca & Lorenzo of LovexFood
When: 24/25/31 October 2020
Where: Zoom
If your pasta machine has been sitting idle, it's time to whip it out and put it to good use. Learn to make pasta from the real deal – Luca and Lorenzo, the guys behind LovexFood, a culinary and events company from the hills of Chianti – who will reveal family recipes passed down by their grandmothers. Available as an Airbnb Online Experience, guests will learn to make ravioli, tagliatelle, pappardelle and more, at S$50 a head or S$497 for a group of 10. Book here.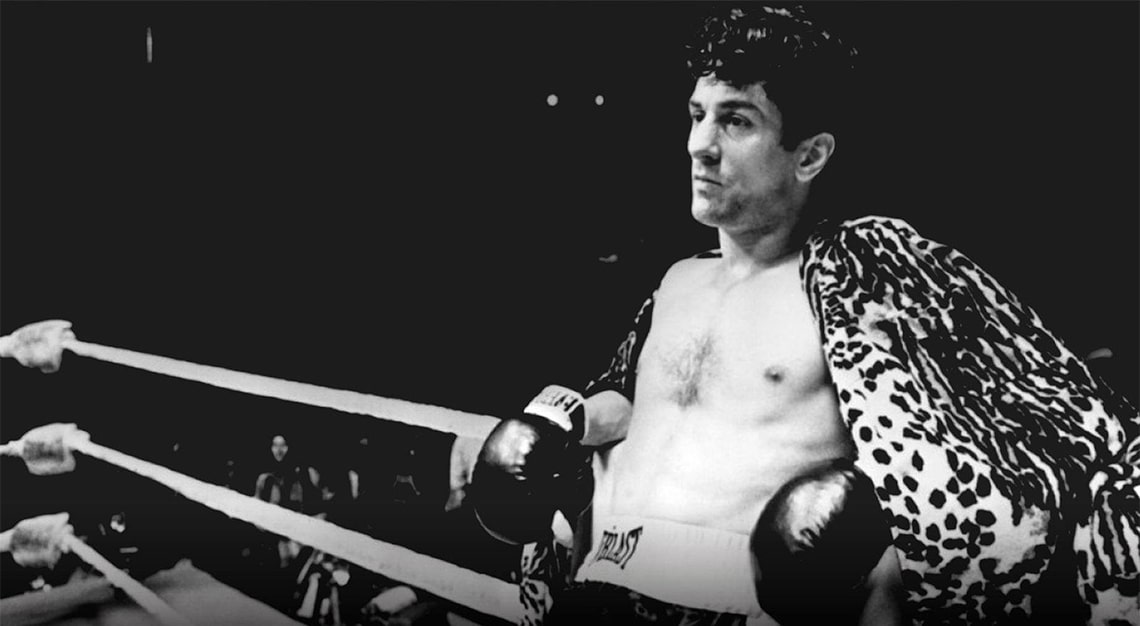 Watch an Oscar-winning film about professional boxer Jake LaMotta
When: 25 October 2020
Where: The Projector
The Robert de Niro-Martin Scorsese pairing promises big-screen magic – they've worked together on nine movies, many of which have featured in numerous 'greatest films' lists. Paying homage to this stellar pairing, The Projector is now showing Raging Bull (1980), a biography of former middleweight champion Jake LaMotta, played by de Niro. Standard admission is S$13.50.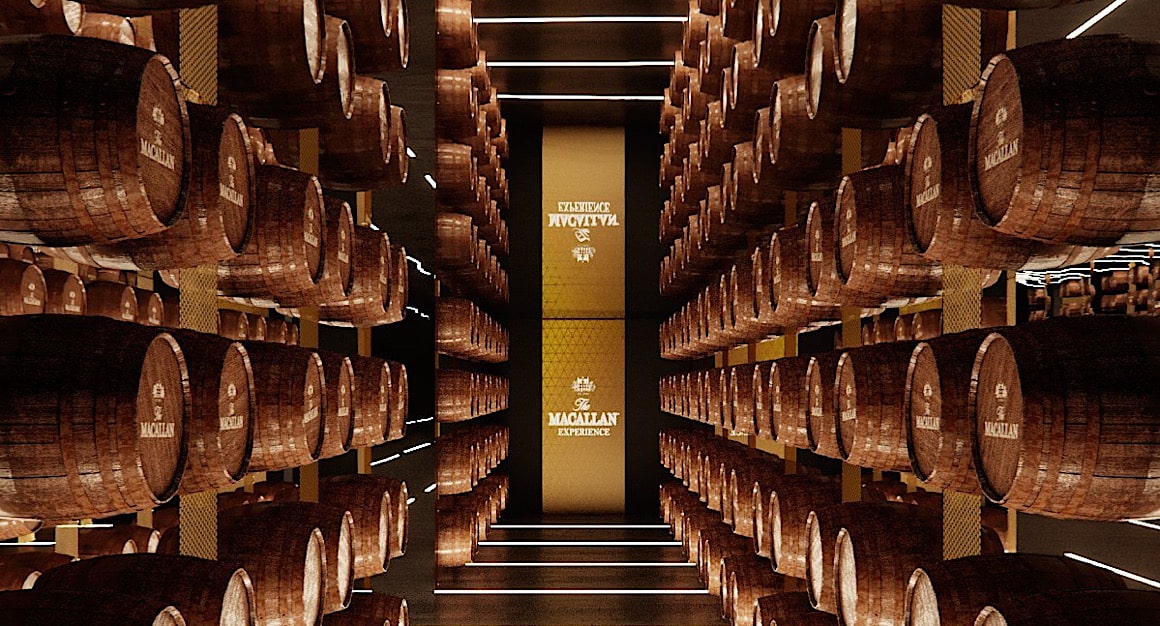 The Macallan Experience: Calling all whisky lovers
When: 26 October 2020 to 10 February 2021
Where: Raffles Arcade, Raffles Hotel Singapore
Explore The Macallan, one dram at a time, at the whisky brand's new experiential space. Available for just four months at the Raffles Arcade, The Macallan Experience plans to take guests on an immersive and sensorial journey through a state-of-the-art cinema, archival gallery, interactive art installation, whisky lounge and retail space. Private masterclasses and exclusive dinners at La Dame de Pic and 藝 Yì by Jereme Leung are also available.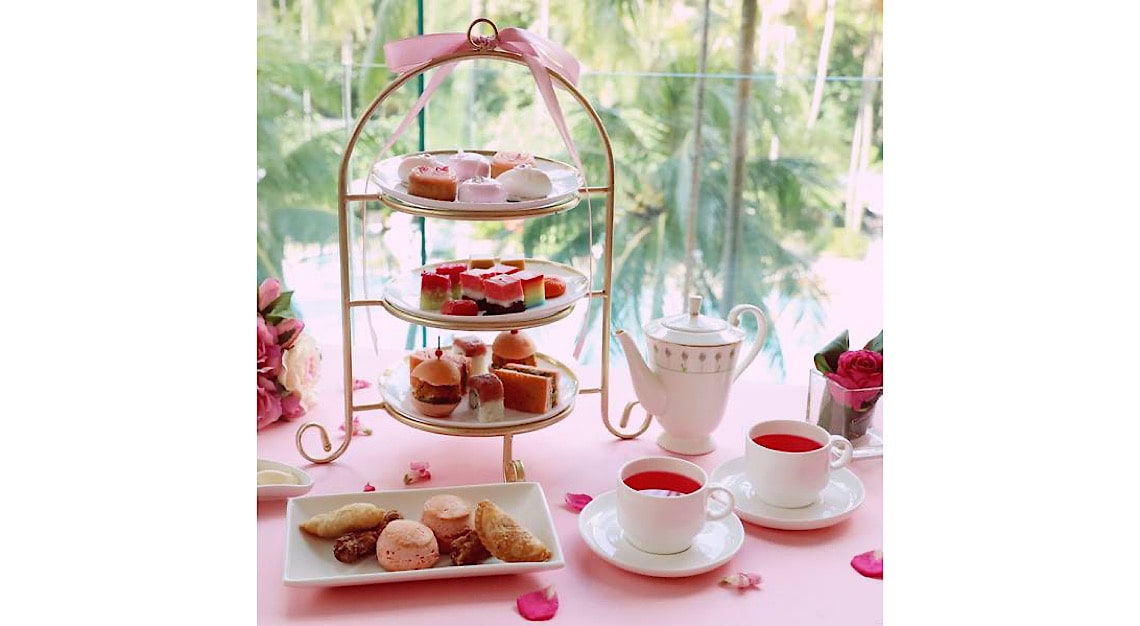 Support Breast Cancer Awareness Month with a special 
Shangri-La Hotel high tea experience
When: Until 31 October 2020, 3pm to 5pm
Where: The Lobby Lounge, Shangri-La Hotel Singapore
In support of Breast Cancer Awareness Month, Shangri-La Hotel Singapore has partnered with The Estée Lauder Companies to launch the Pink Hope High Tea set. The exclusive, three-tier set features savoury and sweet pink treats curated by executive sous chef Maran Mariapin; that includes local kueh, rose-infused scones and French pastries. Priced at S$42 on weekdays and S$48 on weekends, each set serves two and comes with two hot beverages, including The Lobby Lounge's signature Kopi Tarik. Top up S$25 for a glass (or S$115 for a bottle) of Veuve Clicquot Rosé Champagne if you're feeling extra thirsty.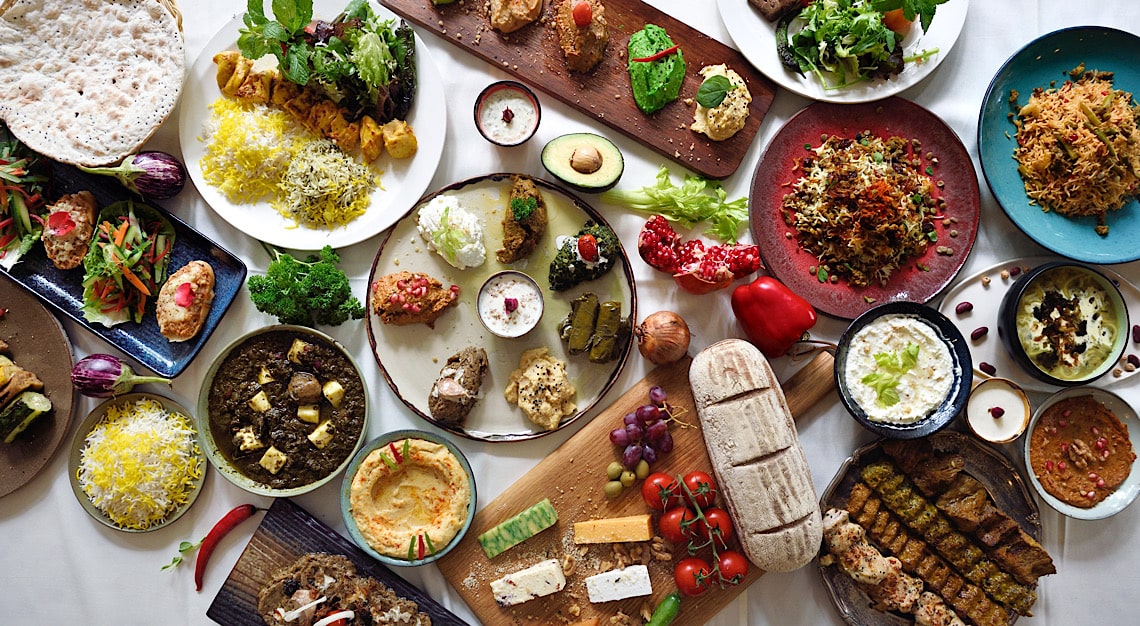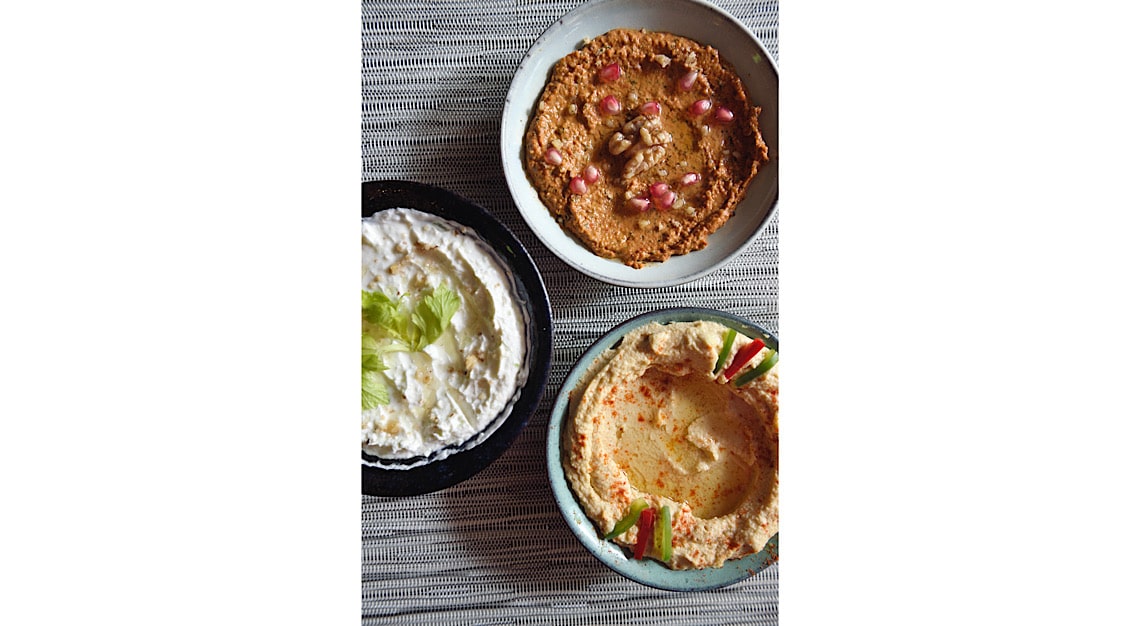 Dig into delicious Persian cuisine at Shabestan
When: Until 31 October 2020, lunch and dinner
Where: Shabestan
One can always count on Shabestan for enjoyable, authentic Persian food and its slightly rustic, laid-back atmosphere. Nab a table al fresco, take a seat facing the Singapore River and get ready to eat. In celebration of its seven years in business (a lifetime in restaurant years), Shabestan is running a special seven-course menu (S$77) that will include a glass of wine, your choice of grilled kebab and dessert. Make your reservation here.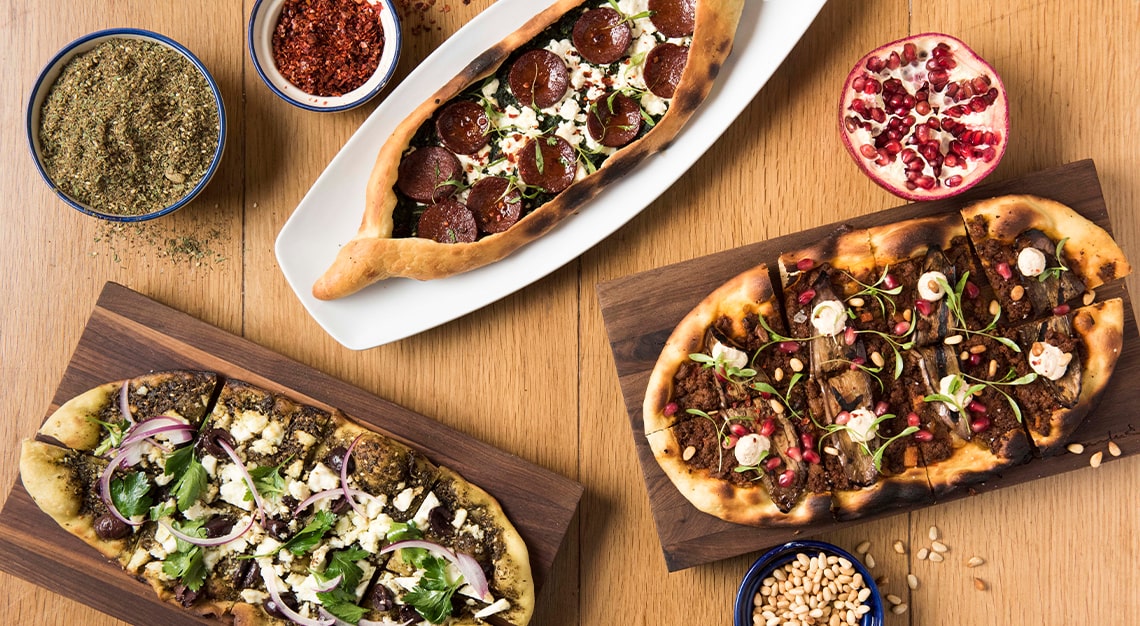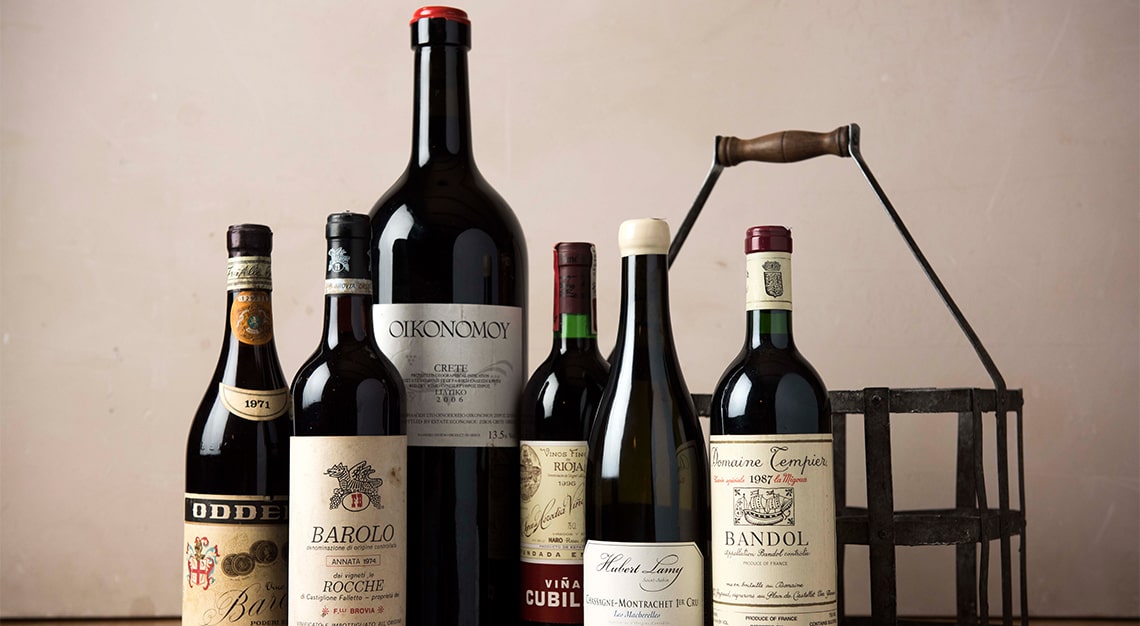 Explore culinary wonders of the Mediterranean at db Bistro & Oyster Bar's Boulud Sud pop-up
When: Until 31 October 2020, 5.30pm to 10.30pm
Where: db Bistro & Oyster Bar
While a summer getaway seems like wishful thinking at the moment, we can still get a taste of the Mediterranean at db Bistro & Oyster Bar's first-ever pop-up. The Boulud Sud dinner menu, named for and curated by founder Daniel Boulud (and executive chef Jonathan Kinsella), offers diners a variety of dishes that promise bright and bold flavours. Available à la carte or as a four-course, family-style Mediterranean feast, dishes to look forward to include a smoky Octopus à la Plancha, Saffron Tagliolini and a spicy Moroccan Chicken Tagine. Read our review here.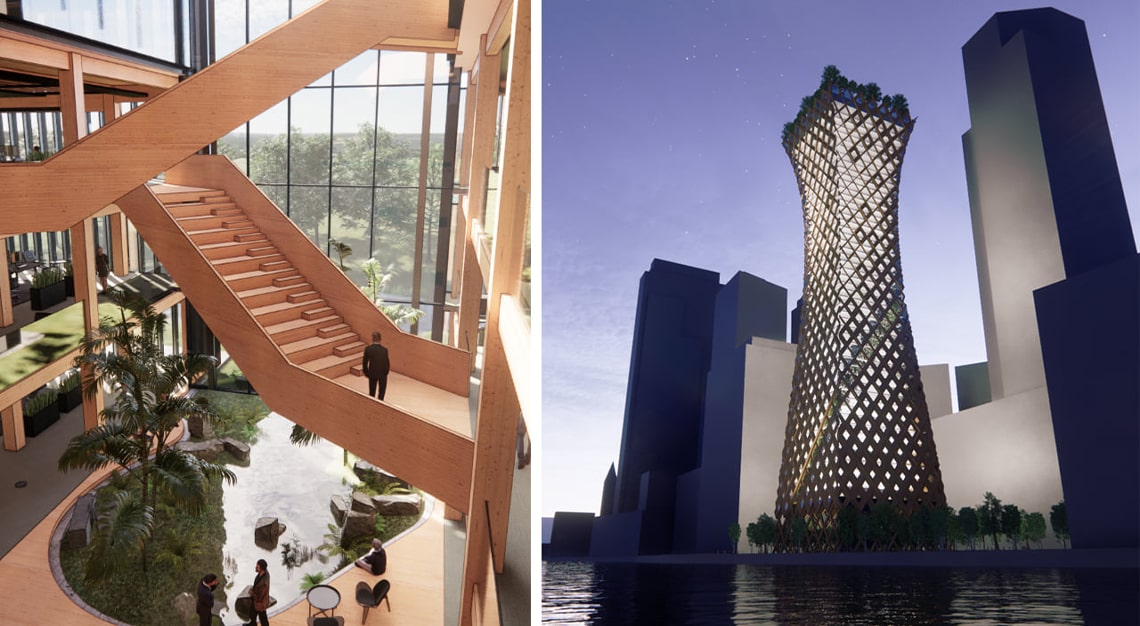 Learn how architecture can save the world at the Singapore Archifest
When: Until 31 October 2020
Where: Virtual and various locations
Build on the theme, "Architecture Saving Our World", the Singapore Archifest 2020 takes a deep dive into more than just grand architecture, but also new design methodologies that address climate change, public health, social equity and cultural continuity. The annual festival, which debuted in 2007, has moved to the digital sphere this year, with more than 100 online programmes available until 31 October 2020. Here are our top picks of virtual forums, tours and exhibitions.
Watch Pangdemonium's Waiting for the Host
When: Until 1 November 2020
Where: Zoom
While theatres around the world are enduring a dry spell due to the restriction of live performances, Pangdemonium has chosen not to sit idly by. The local theatre company has decided to boldly embrace the new normal and stage a play on Zoom, except it will be pre-recorded. But no matter. Waiting for the Host, written by Marc Palmieri and directed by Tracie Pang, has been specially created to be experienced online, and it wants to showcase the lives of people making the best of a post-pandemic world. It's a "play within a play in a pandemic", and it will be hilarious. Starring Adrian Pang, Gavin Yap, Neo Swee Lin and more. Tickets at S$45 each.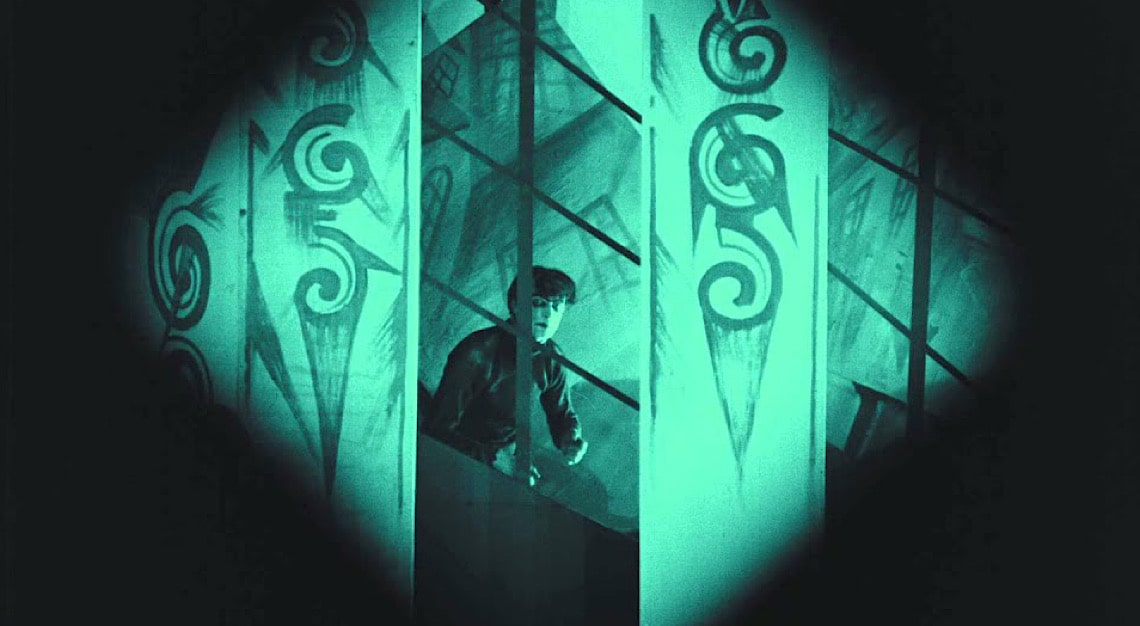 Catch a special screening of the classic horror film, The Cabinet of Dr. Caligari
When: Until 6 November 2020
Where: ArtScience Museum
Nothing's more frightening than uncertainty (hello 2020), but there's one classic horror flick that comes in a pretty close second. The Cabinet of Dr. Caligari (1920), the precursor to arthouse cinema and first horror film ever made, has digitally restored to its former glory. Check it out at the ArtScience Museum's Expression Gallery, where it will be screened for a limited time only. General admission is free-of-charge.
Immerse in an online video art festival by Yeo Workshop
When: Until 7 November 2020
Where: Yeo Workshop
What would a post-pandemic world look like? We'll find out in this first instalment of A Space Between Spaces by contemporary art gallery Yeo Workshop, where a roster of artists (e.g. Sarah Choo Jing, Filippo Sciascia, Ana Prvački; see video above) touch on this hotly debated issue through a series of videos. The online exhibition centres around the subject of life and death, panic and acceptance, past and future, communication and isolation, and intimacy and alienation.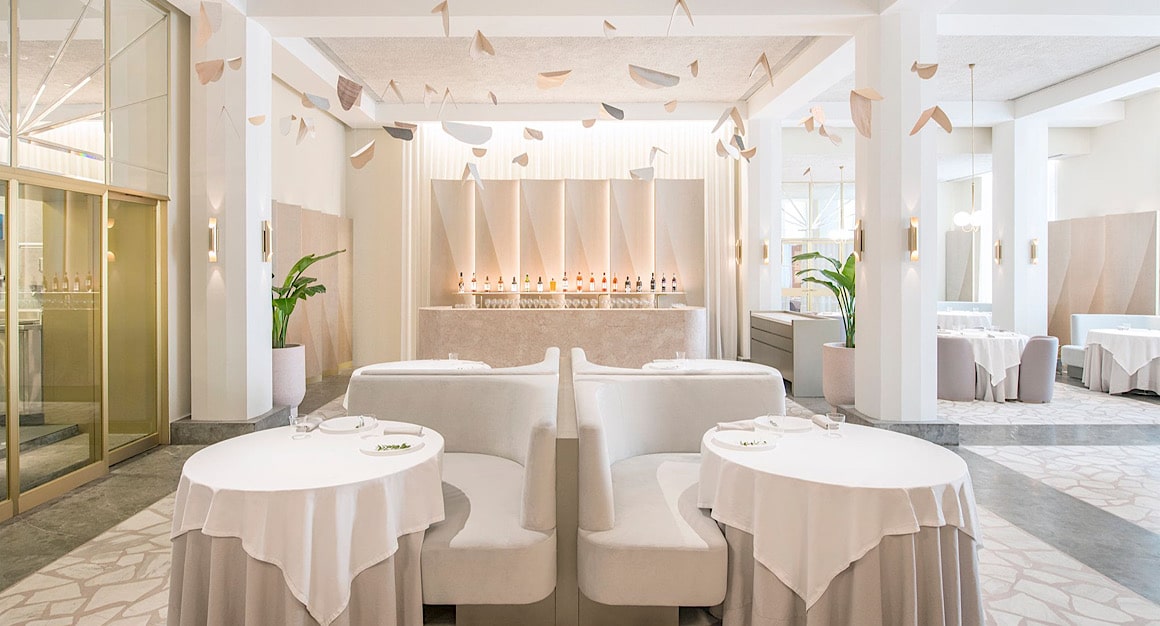 Let Julien Royer's most trusted chefs cook for you
When: 20 and 22 November 2020
Where: Odette, National Gallery Singapore
Three-Michelin-starred Odette is turning five this year. To mark this milestone, chef-owner Julien Royer is passing the baton to five of his most trusted chefs to curate a celebratory menu dubbed Marchands de Bonheurs (meaning 'merchants of happiness'). That includes executive chef Levin Lau, chef de cuisine Adam Wan and pastry chef Louisa Lim. Priced at S$498 per head, the menu will present the best of Asian products and classic French cuisine through playful and original creations. Make your reservations here at [email protected].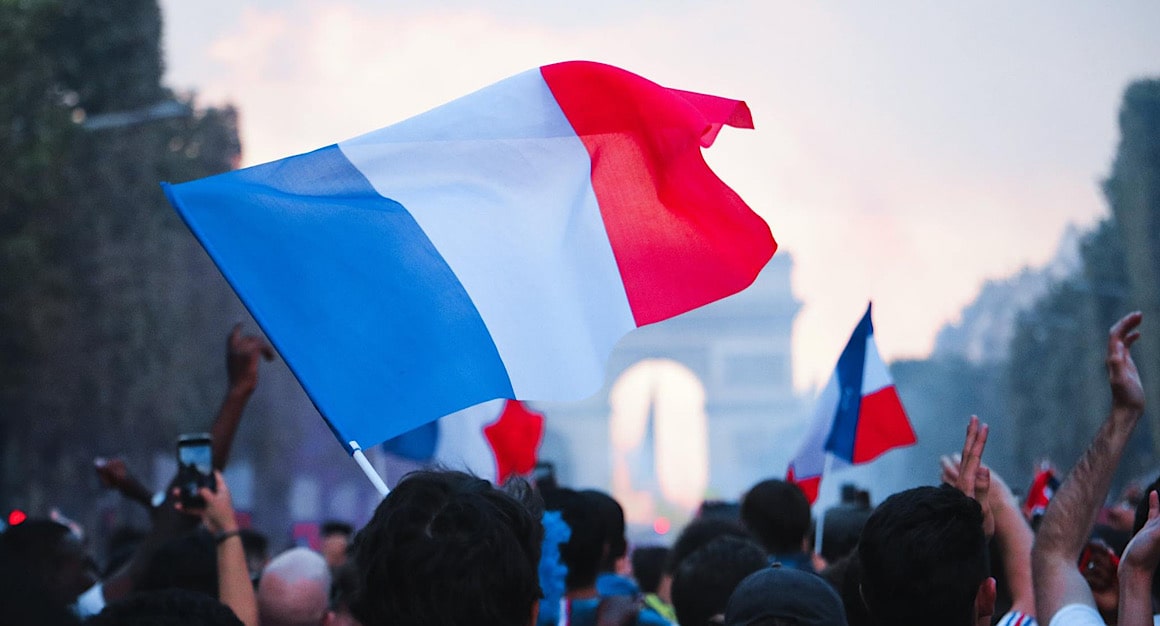 Experience everything French with Voilah! France Singapore Festival
When: Until 22 November 2020
Where: Online and on-site
Thanks to the Embassy of France in Singapore, the Voilah! France Singapore Festival is showcasing an array of programmes from education and science to arts and lifestyle through both virtual and on-site experiences across the island. Look out for a Champagne masterclass with Perrier Jouët's cellar master, Hervé Deschamps, and The Veil of Happiness, a Wild Rice production of a play written by former French prime minister Georges Clémenceau.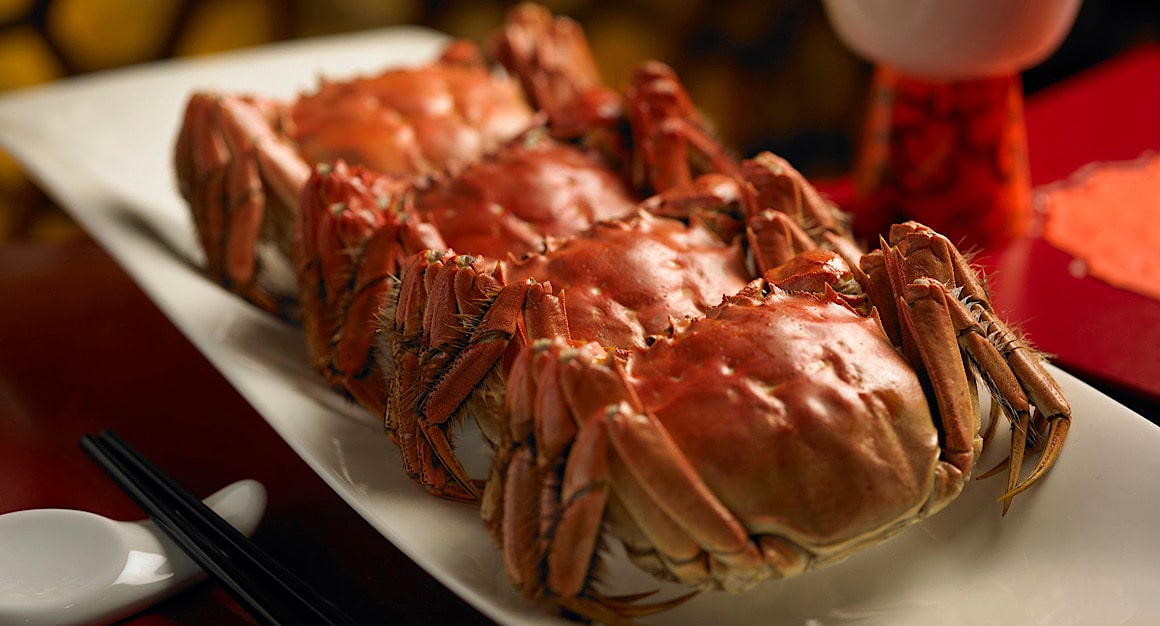 Enjoy various iterations of hairy crab at Shang Palace until the end of November
It's hairy crab season at the Shang Palace
When: Until 30 November 2020
Where: Shang Palace, Shangri-La Hotel
Shang Palace's acclaimed executive chef Mok Kit Keung is back with his arsenal of Chinese mitten crabs. The seasonal crustacean, favoured for its sweet flesh and creamy golden roe, only appears two months each year, making this an opportunity not to be missed. Available as à la carte at both lunch and dinner, diners can also go all out with the Hairy Crab Six-Course Set Menu (S$218 per pax), which includes a 180ml bottle of Chinese yellow wine.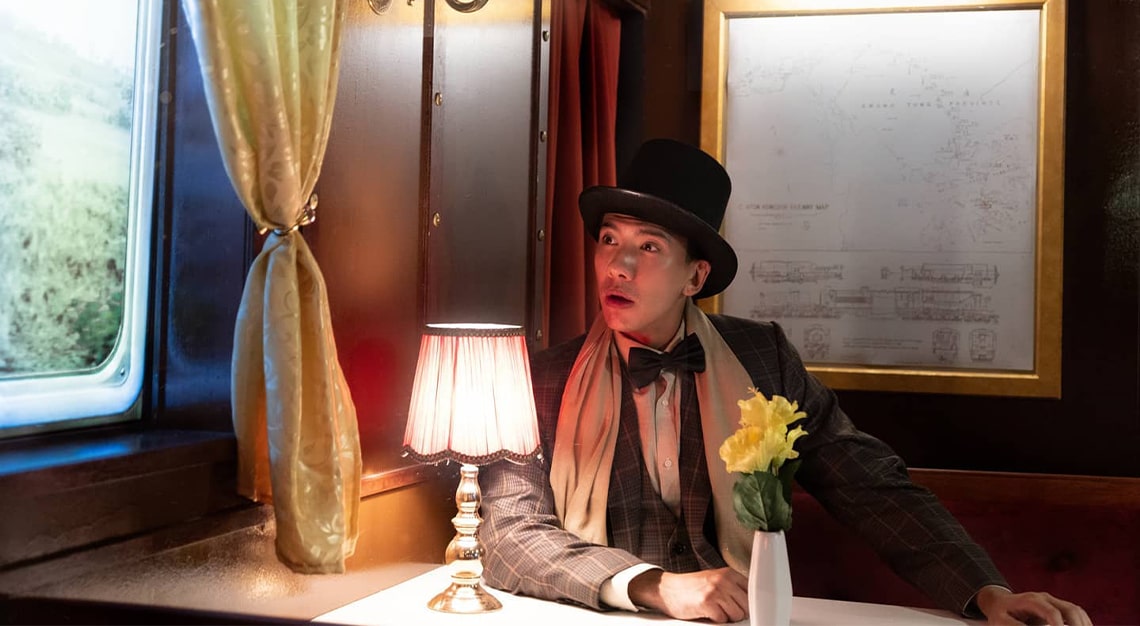 Immerse yourself in a theatrical dinner experience by Andsoforth
When: Until 26 December 2020
Where: Location will be disclosed within 24 hours before the workshop
If you love theatre and the whole spectacle, you might like this: Around the World in 80 Days, Asia's largest immersive dining experience. Named after the Jules Verne bestseller, this is where you'll enjoy an in-depth analysis of the book via interactive theatrics, drama and most importantly, great food from the world around. Tickets are priced at S$128 (with an additional S$5 booking fee) and are available right here.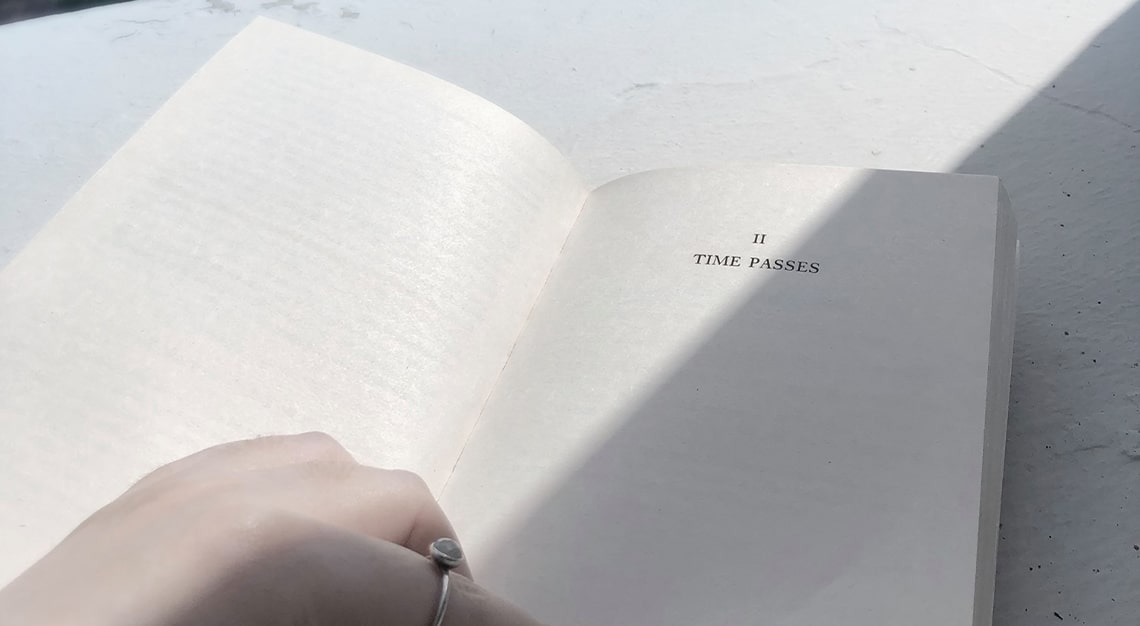 Time Passes, an exhibition curated in response to the global pandemic
When: Until 21 February 2021, 10am to 7pm
Where: National Gallery Singapore
Time Passes, as part of Proposals for Novel Ways of Being (a joint initiative by the visual arts community in response to the global pandemic), wants to present the possibilities of living and relating with each other during these trying times. Look forward to artworks that pay homage to shared public places, initially spaces of joy and interaction, to one of silence and disarray. Guest curated by Samantha Yap, studio manager of Currency Design, the exhibition features a lineup of local artists, such as Ashley Yeo, Diana Rahim and Jon Chan, to name a few.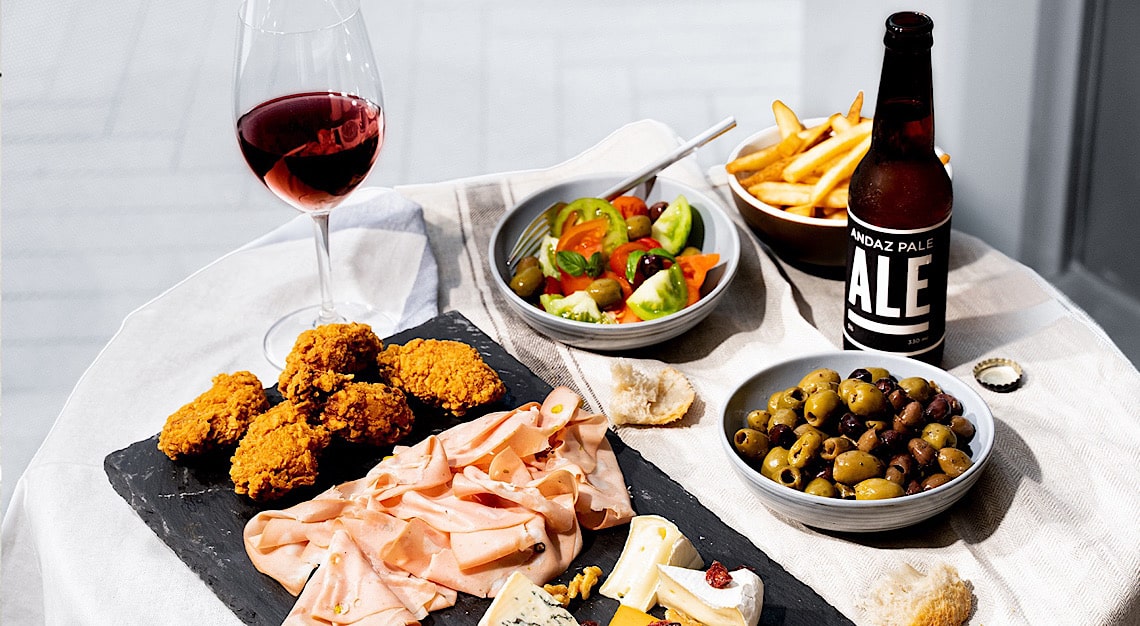 Three hours of free-flow food and drinks at Alley on 25
When: Every Wednesday and Thursday, 6pm to 9pm
Where: Andaz Singapore
Since 10.30pm became everyone's drinking curfew, one must be strategic if alcohol is ever part of the plan. One way, obviously, is to start early, which is not a problem for most of us. And if 6pm is as early as you can do, stop by Andaz Singapore and head up to Alley on 25 for the Andaz Kitchen Party. Happening every Wednesday and Thursday evening, it will get you three hours of free-flow drinks (wine, beer or soda), pizza, wings and more, and at a steal of just S$50. Make your reservations here.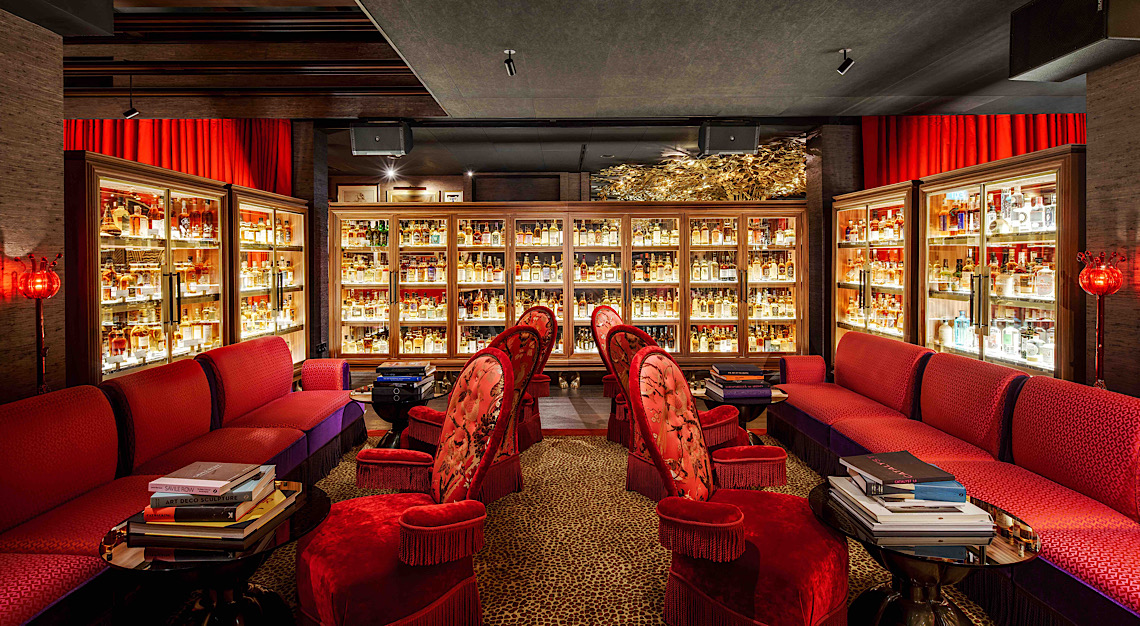 Enjoy Yellow Pot signatures at The Vagabond Club
When: Every day, 5.30pm to 10.30pm
Where: The Vagabond Club
Yellow Pot, previously at Six Senses Duxton, is all about 'clean eating' – meaning, no additives or artificial flavourings, and vegetables never being an afterthought. While it awaits its new home (the Duxton Reserve Hotel) to open in 2021, it's currently residing at The Vagabond Club, where chef Sebastian Goh will continue to cook his signature Roast Duck, Wok-Seared Beef Tenderloin and Crispy Sichuan Chicken. Reservations can be made through here.