We highlight the best our city has to offer, and what's keeping it abuzz. Here are the best things you can do in Singapore this week
With the virus outbreak, Robb Report Singapore's editorial team is encouraging its readers to do almost the impossible – that is, to #stayhome. As such, we will be shifting our focus to digital exhibitions, openings and dining experiences at home for the time being. The best part? There's no when, where or how. Just keep using your digital devices like you're used to, and enjoy your virtual ride.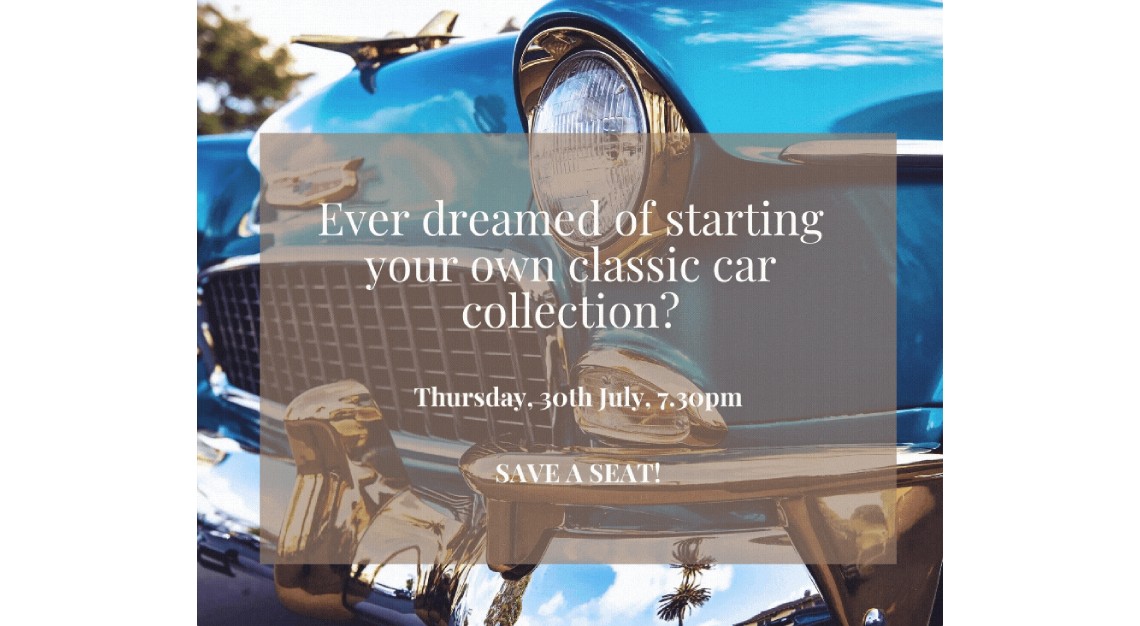 Robb Report's Masters of Appreciation, presented by The Balvenie: Classic cars
When: 30 July 2020, 7.30pm
Where: Zoom
To build a sizeable collection of anything involves an ungodly amount of time and devotion, while a dash of resourcefulness doesn't hurt either. Collectors can come from all walks of life but somehow, they converge towards a singularity, sharing similar qualities that made them reputable collectors of their respective passions: good taste, reverence for art and craftsmanship. If you're keen to dive deep into the world of classic cars with us, join us in the second installment of Masters of Appreciation, presented by The Balvenie. Together with Robb Report Singapore's motoring editor Daryl Lee and Hansjörg Müller, a classic cars restorer and automotive enthusiast, we will discover the nuts and bolts behind a vintage car collection.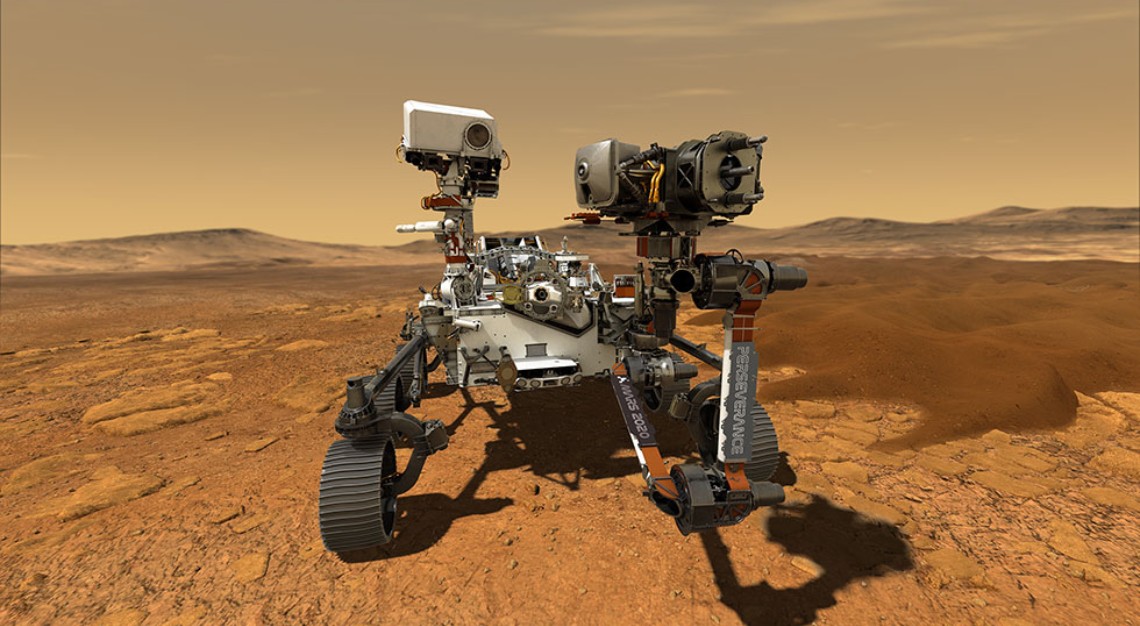 Head to Mars with NASA 
When: July 30 2020, 7pm
Where: NASA
Wonder if there ever life was on Mars? You just might have the answer soon. In hope of uncovering the planet's secrets, NASA is launching the Mars 2020 Perseverance Rover on a seven-month mission to Mars; the rover will be tasked to search for traces of past life and collect samples of the soil before returning to the Earth with its findings, which will be used in future explorations. Watch the launch from the Kennedy Space Centre in Florida live online and learn more about the mission right here.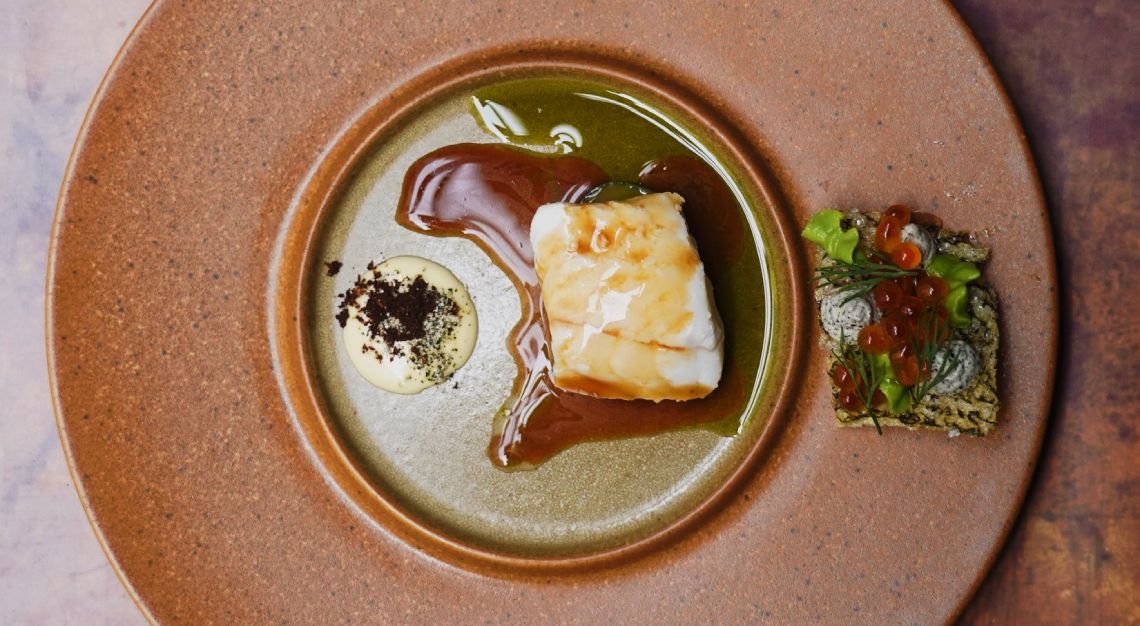 Support the #BOSSTOGETHERSG campaign to #savefnbsg
When:  Until 30 July 2020
Where: Salted & Hung
Hugo Boss wants to help support our restaurants during these tough times. In doing so, it will partner a different restaurant each month; a special menu will be created, with 10 per cent of the proceeds donated to The Food Bank Singapore. Currently working with Hugo Boss is Salted & Hung, where chef Drew Nocente has created an eight-course menu. For S$138 a head, you'll get to enjoy house-cured charcuterie, pearl grouper with bone crumb and charcoal, and even a bonus Hugo Boss voucher of S$50, just as a way of saying thank you.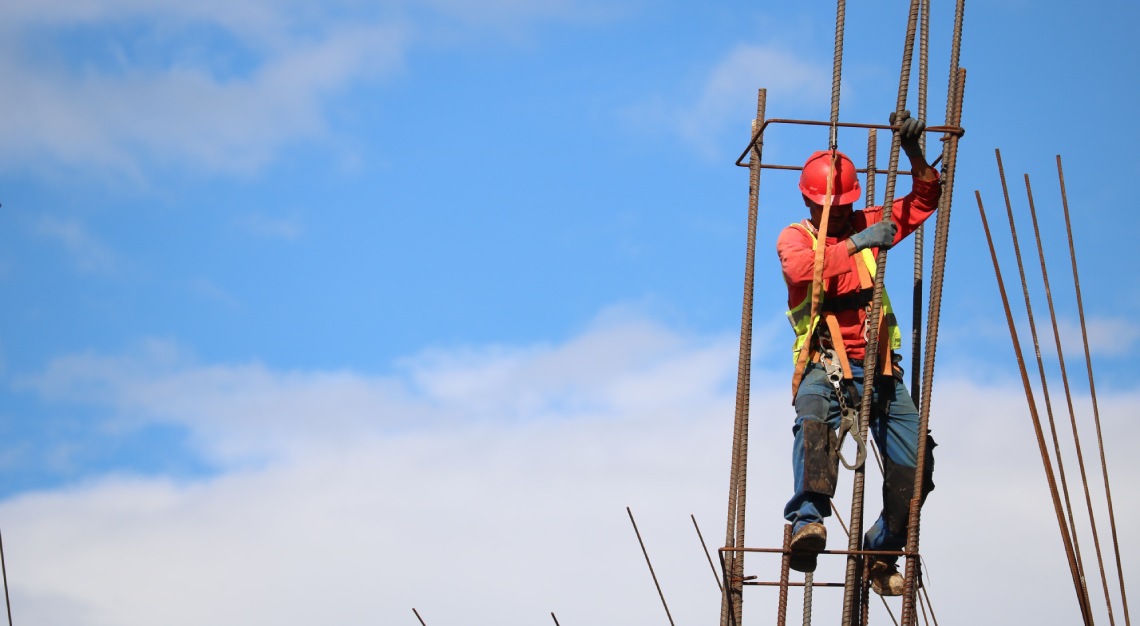 Support our migrant workers with WeWork and Obey
When: 30 July 2020, 3pm
Where: WeWork x Obey
Our migrant workers don't have it easy, and we know that. But instead of watching from the sidelines, maybe it's time we do something about it. For a start, join WeWork and Obey in their upcoming webinar, We Stand Together, where a panel of experts from Humanitarian Organisation for Migration Economics (HOME), HealthServe, ReptileWorks and Kaizen Architecture will discuss how we can all become powerful forces for positive change in their lives.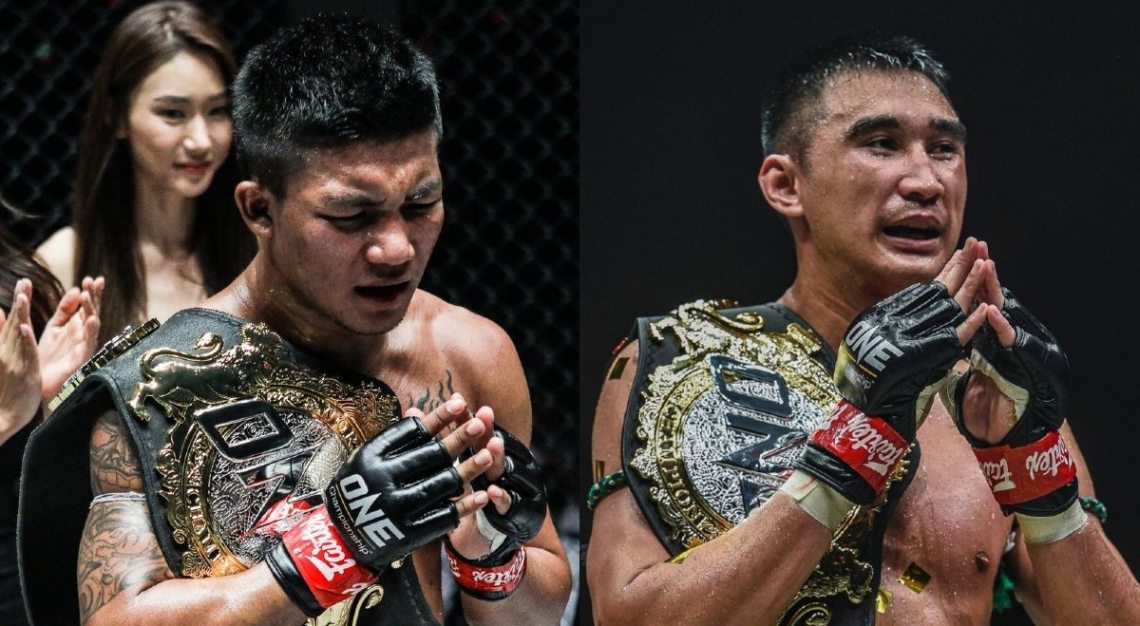 W
atch ONE: No Surrender
When: 31 July 2020, 8.30pm 
Where: YouTube
The largest martial arts organisation in the world, ONE Championship, is live-streaming their annual ONE: No Surrender this 31 July. Held in Bangkok, the fight can be seen in over 150 countries and will feature 12 of the world's most talented martial artists. That includes the likes of Rodtang Jitmuangnon, Yodsanklai IWE Fairtex and Petchdam Petchyindee Academy, a former ONE Kickboxing Flyweight world champ.
The Singapore French Summer Festival 
When: Until 31 July 2020
Where: KinoLounge 
Starting 14 July, on Bastille Day, Singapore will be debuting its first online French film festival, the Singapore French Summer Festival. Hosted on the newly launched KinoLounge by Shaw Theatres, the festival will feature everything, from newly released films to the all-time favourites. Highlights include The Best is Yet to Come, a lighthearted comedy about two old friends who find their way back to each other.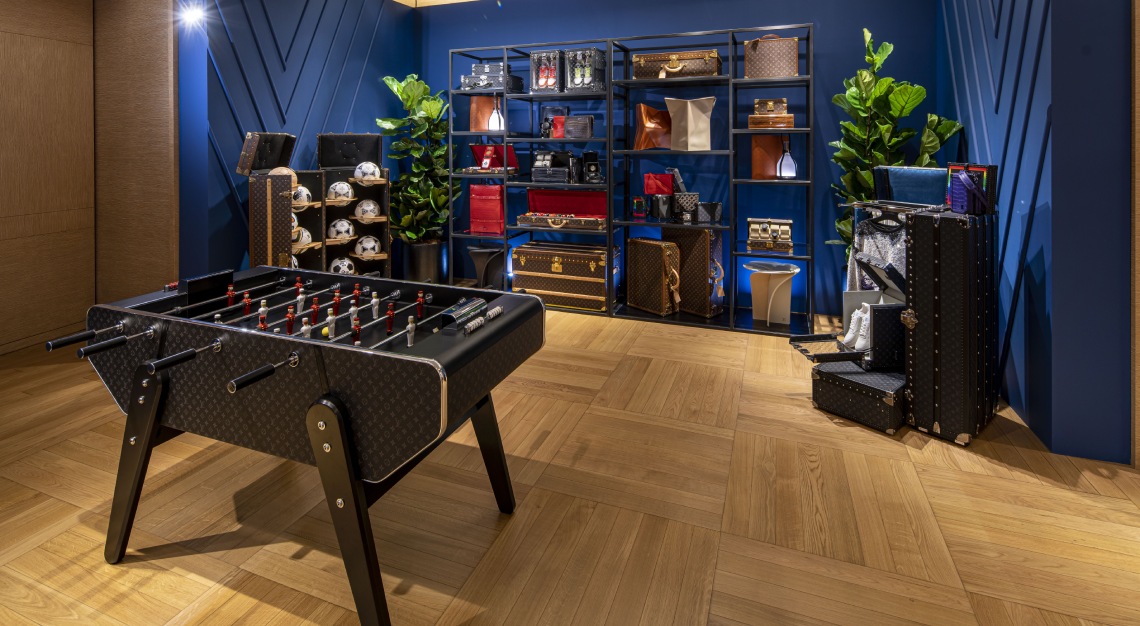 Make an escape to Louis Vuitton's Savoir Faire Universe
When: Until 2 August 2020
Where: Louis Vuitton, Takashimaya Shopping Centre
Embark on a "voyage of discovery in a haven of tropical modernism" at Louis Vuitton's Savoir Faire Universe, which its duplex store (the upper level, at least) has been transformed into. Basically a tropical getaway in a home, the space is an exploration of the brand's 160-year legacy and features curated selections of trunks, art objects, watches, jewellery and furniture from the Objets Nomades collection. It will also be divided into different thematic rooms, including a men's enclave, lounge and women's dressing area. By private appointment only.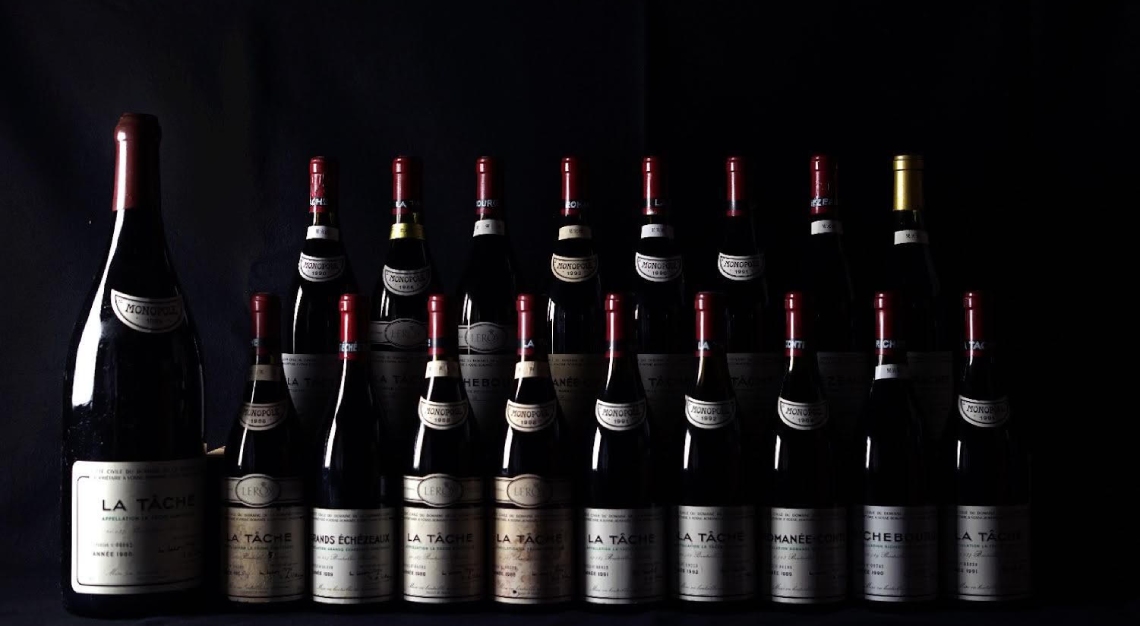 Bid for your favourites on Kaigai's 28th Fine Wine and Whisky Auction
When: 3 August 2020, 8am to 10 August 2020, 5pm
Where: Fine Wine and Whisky Auction 
Kaigai Fine Wine Asia, which has been known for curating rare and vintage fine wines since 1967, will be hosting their 28th Fine Wine and Whisky Auction online the first week of August. Bid remotely through the Kaigai website or app and keep your eyes peeled for the good stuff like the Kiyosato Field Ballet Anniversary 25th to 29th Series, a collection of rare blended whiskies made by the masters at the Chichibu Distillery. Lots can be previewed now, while bidding opens on 3 August at 8am.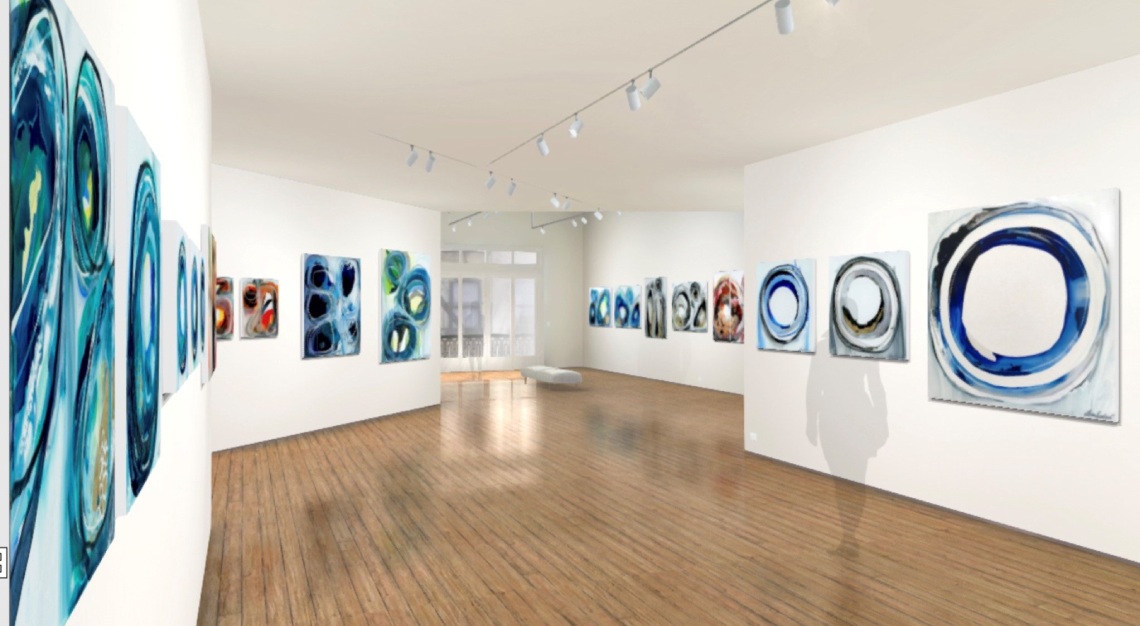 Vim Vitae: The Journey Within, a solo exhibition by Lara Scolari
When: Until 8 August 2020
Where: Vim Vitae
Vim Vitae: The Journey Within is Lara Scolari's latest body of artwork centred around the pulsing energy that flows around us. The Australian artist aims to make viewers renew their perspective on the current situation and look beyond their bleak surroundings – if they look carefully enough, they might just be able to see the life that's still thriving within. The exhibition features Scolari's signature organic motifs conjured with natural rope material, and displayed in ink of up to 40 layers deep. Take a look at her brilliant pieces and start a conversation about the hidden beauty in the mundane.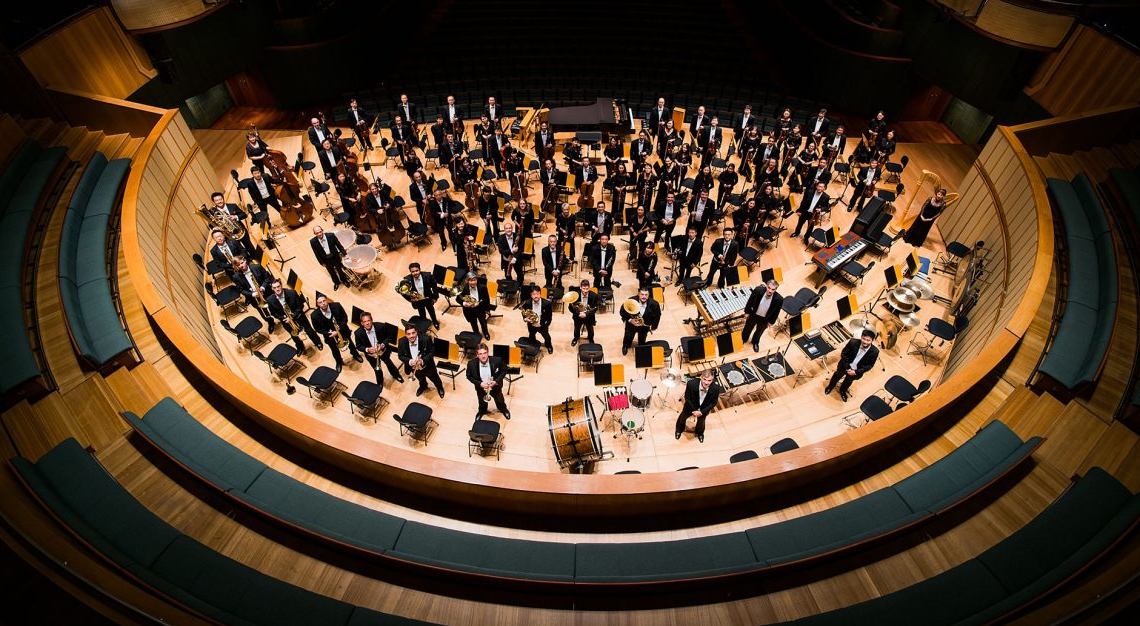 Celebrate Singapore's National Day with the SSO
When: 15 to 29 August 2020, 8pm
Where: SISTIC Live
It's that time of the month again. Singapore's turning 55, and what better way to celebrate its big day than with some good orchestral music? The SSO, conducted by Darrell Ang and featuring some of Singapore's finest musicians, will perform classics like Home (Dick Lee) and Count On Me Singapore (Hugh Harrison), and the world premier of John Sharpley's Brahman: Kannagi's Realisation from Kannagi. Tickets operate on a pay-as-you-wish basis, and each ticket will grant you five viewings.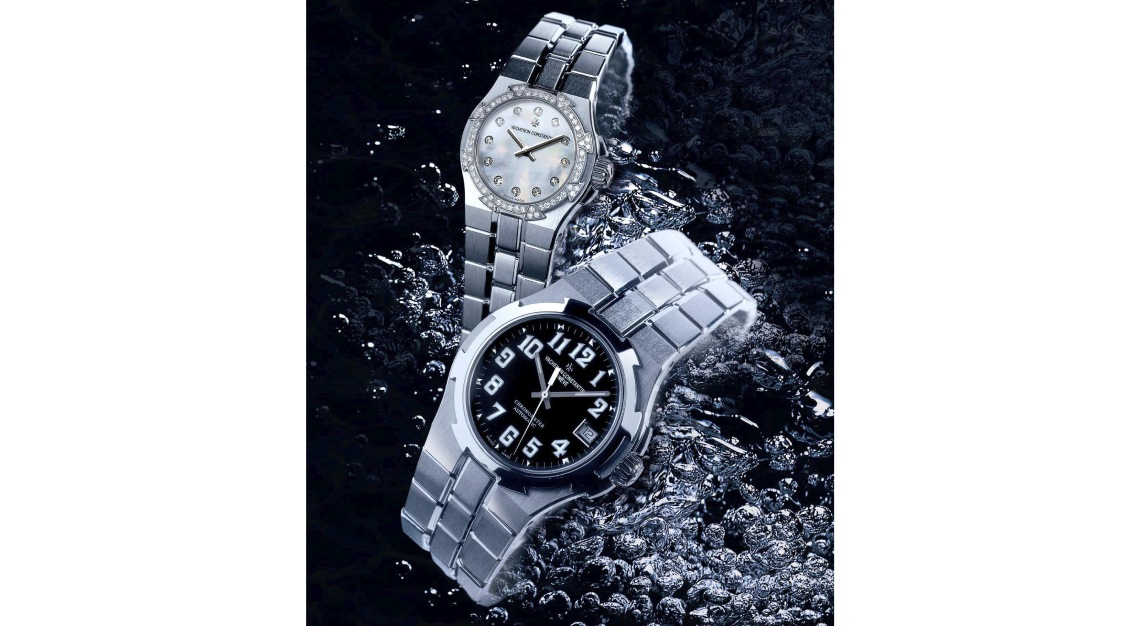 Explore the world of sports watches at Vacheron Constantin's exhibition
When: Until 24 August 2020
Where: Vacheron Constantin MBS Boutique
To celebrate Vacheron Constantin's 10th year anniversary of their boutique at Marina Bay Sands, the brand is dedicating an exhibition to its world of sports watches and the precision instruments that preceded them. Highlights include a 1947 manual-winding pocket chronometre in 18k yellow gold, a 1944 pulsometre chronograph ref. 4072 and the Overseas self-winding chronograph from 1999.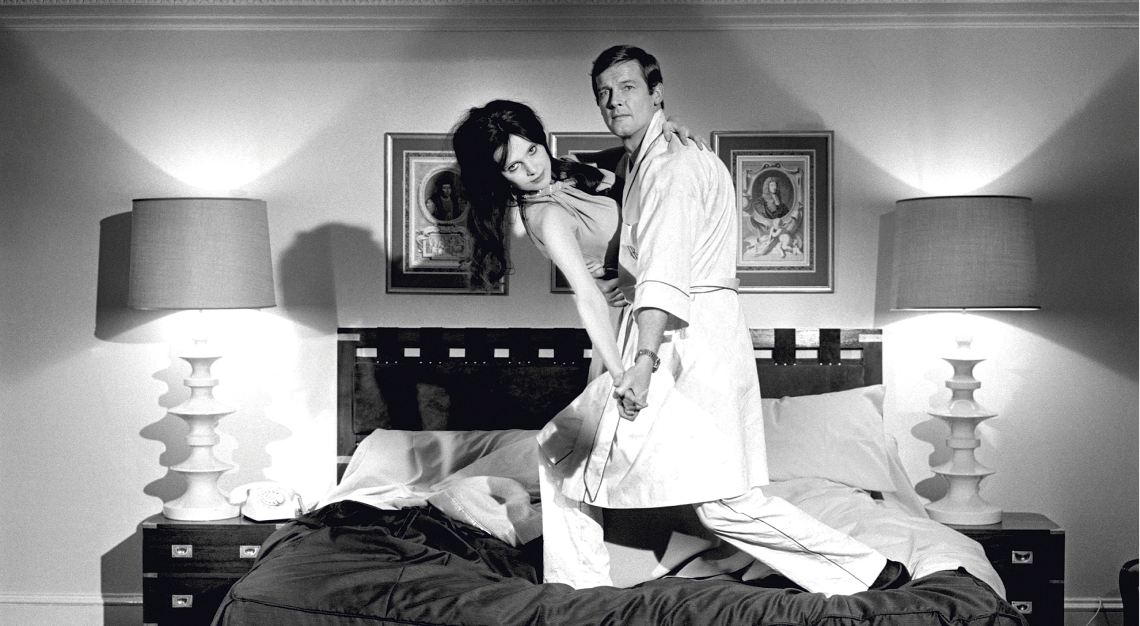 Enjoy a virtual tour of the James Bond Exhibition in the UK
When: Until 31 August 2020
Where: Iconic Images Gallery
How does one attend a book launch, without physically being present? That's one question that UK-based Iconic Images Gallery and James Bonds film photographer Terry O'Neill asked themselves while planning for the launch of O'Neill's book, Bond: Photographed By Terry O'Neill, The Definitive Collection. 
Instead of continuing with a photography exhibition, they've decided to take it online. The gallery has organised a virtual tour for viewers to browse the exhibition with a 3D walkthrough of the gallery. Until the end of summer, you'll get to view behind-the-scenes from films including Goldfinger, Live And Let Die and On Her Majesty's Secret Service.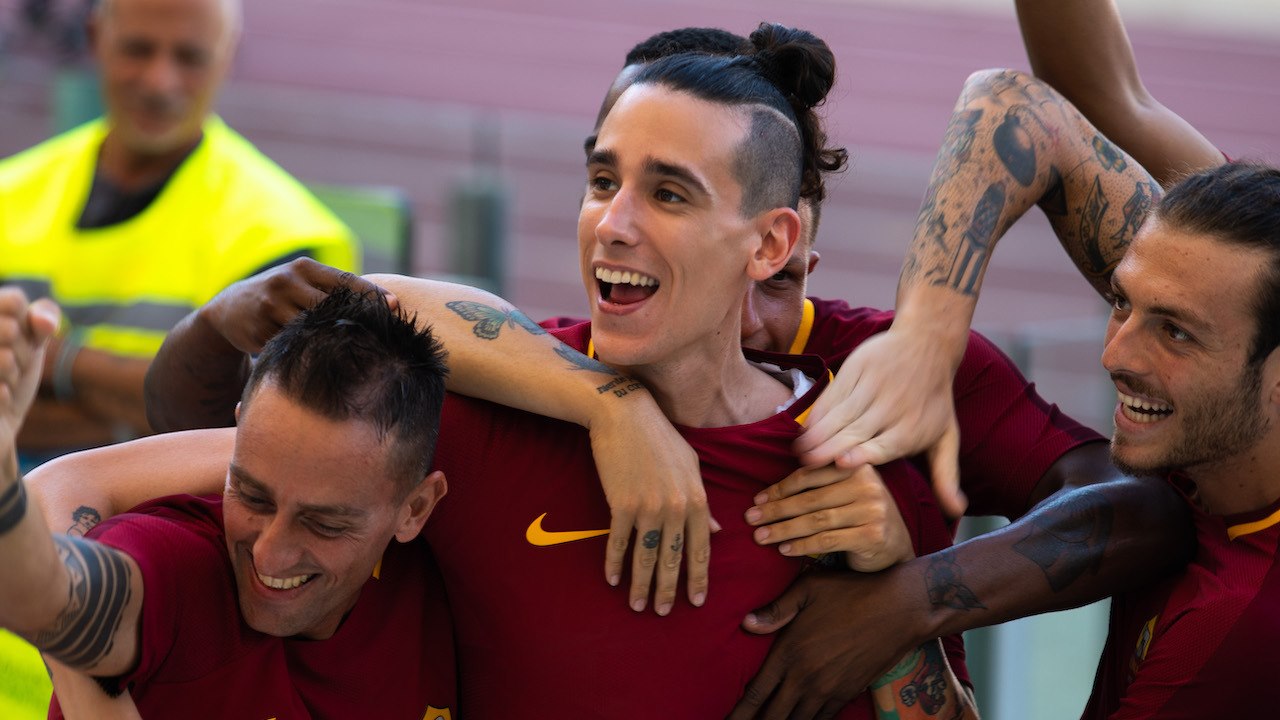 The Italian Film Festival is back with a bang – online
When: Until 30 September 2020
Where: The Projector
In collaboration with The Projector and the Embassy of Italy, Singapore, the 2020 edition of the Italian Film Festival is back with another great selection of comedies, dramas and arthouse flicks. Tonight it opens with a free screening of The Champion (2019), a dramedy featuring a rather talented but unpredictable footballer – be sure to catch it by midnight – and will continue with pay-per-view films that include the award-winning The Traitor (2019) and indie drama Twin Flower (2018).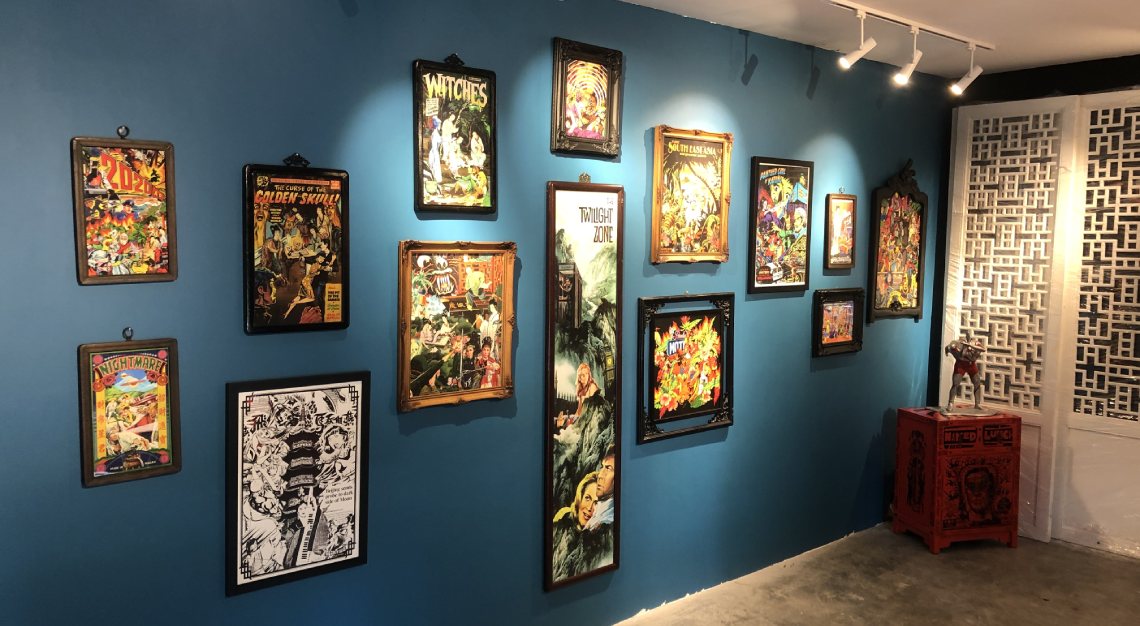 Explore The Secret Room
by multimedia artist Mojoko
When: Until 30 September 2020
Where: Siri House
The latest art installation by multimedia artist Steve Lawler (better known as Mojoko) shines light on 20 intriguing artworks, a spread of cross-cultural mashups of historical significance and contemporary pop culture. Influenced by B-movie thrillers and film noir, his works are depicted through numerous mediums – rosewood furniture, lanterns, ceramics and glass – and feature key pieces like The Golden Skull, an innocent antique glass painting of women playing checkers turned into something straight out of a horror scene.
Emily of Emerald Hill
When: Until 30 September 2020, 8pm
Margaret Chan is back. At least, her 2010 Emily of Emerald Hill monologue is. Performed and co-directed by herself, Chan, who first made the role of Emily Gan hers in 1985, plays an abandoned child who overcomes all odds to take on the role of a powerful matriarch in a distinguished family. Written by Singaporean playwright Stella Kon in 1983 and staged internationally, its 2010 production will be screened online starting this 27 June at 8pm.
There is also an open call for video submissions of your own unique interpretation of Emily, which should be based on Emily of Emerald Hill's five iconic passages here. Anyone and everyone can partake in this. Simply submit your video by 31 August and the best three videos will be announced by mid-September 2020. More information here.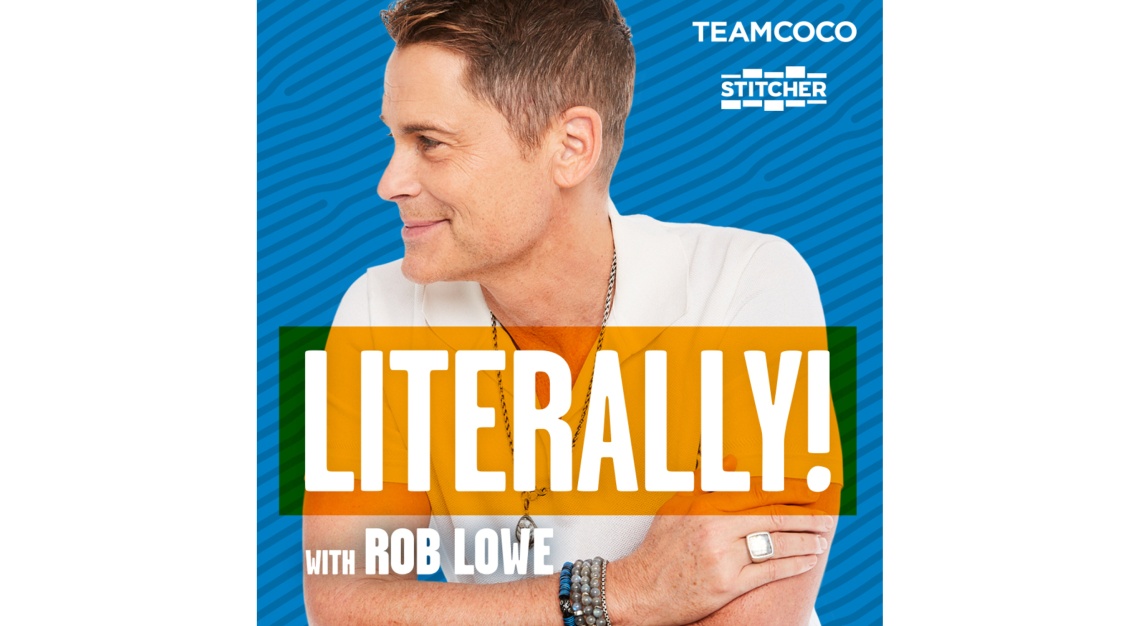 Listen to Literally! With Rob Lowe 
Listening to a podcast early in the morning is the best way to wake you up and get you thinking, and this newly launched podcast by Rob Lowe is just perfect. Lowe, whom you may know from the series Parks and Recreation, has joined the world of podcasts. He brings you Literally! With Rob Lowe, a space for comedians, actors, musicians and athletes to let their guard down and deep dive into important topics with random psychobabble sprinkled in between. Guests include Chris Pratt, Conan O'Brien and Magic Johnson.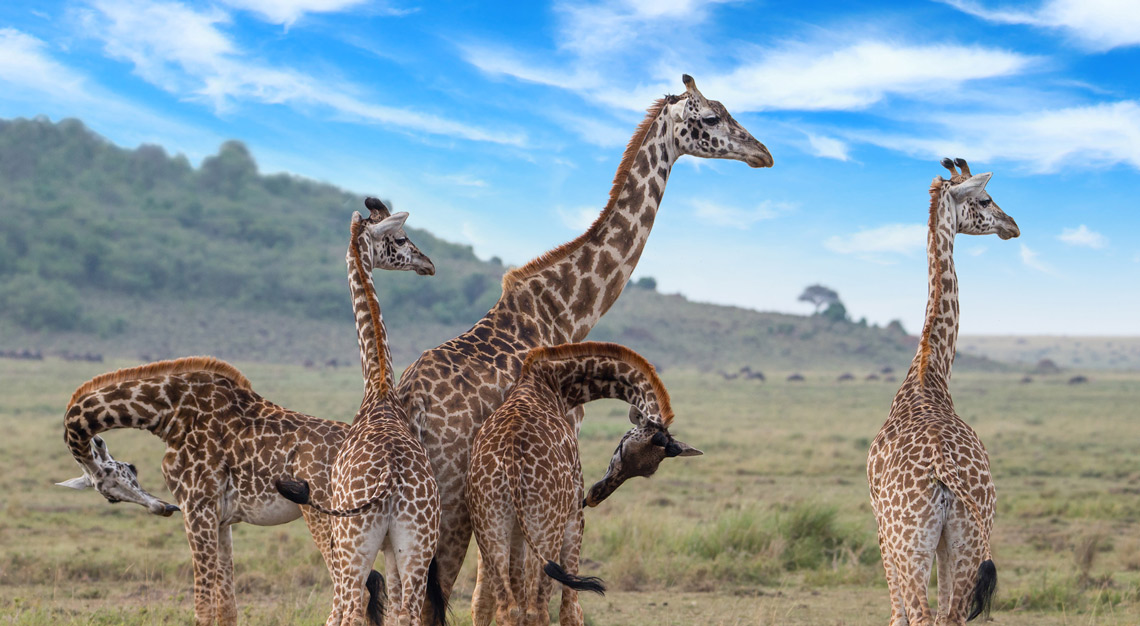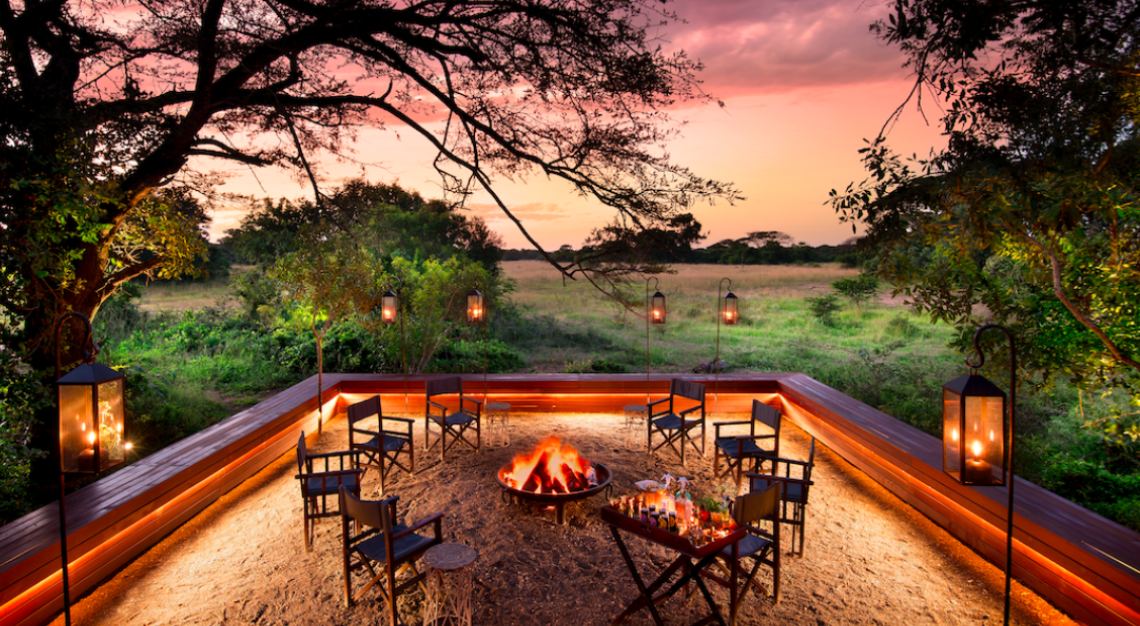 Bring the wilderness home with andBeyond and WildEarth
Where: andBeyond
Your safari plans may have been canned, but not to worry, you can still enjoy wildlife action from your home. andBeyond has collaborated with WildEarth to bring you three-hour-long game drives from andBeyond's Ngala Private Game Reserve and Djuma Private Game Reserve. Available on YouTube, the safaris will stream live every day from 12.30pm to 3.30pm and 9pm to 12am, and guides will be ready to answer any burning question that you have.
Viewers may also opt for private sessions with the guides. Depending on the game reserve you're keen to explore, US$200 (S$280.50; this money will go towards essential conservation efforts) can get you and five friends an hour of exclusive access to the andBeyond guiding experience over Zoom. Need to make it feel a little more realistic? Head to your garden, grab yourself a blanket, plonk yourself on a deck chair and have a flask of hot coffee on standby.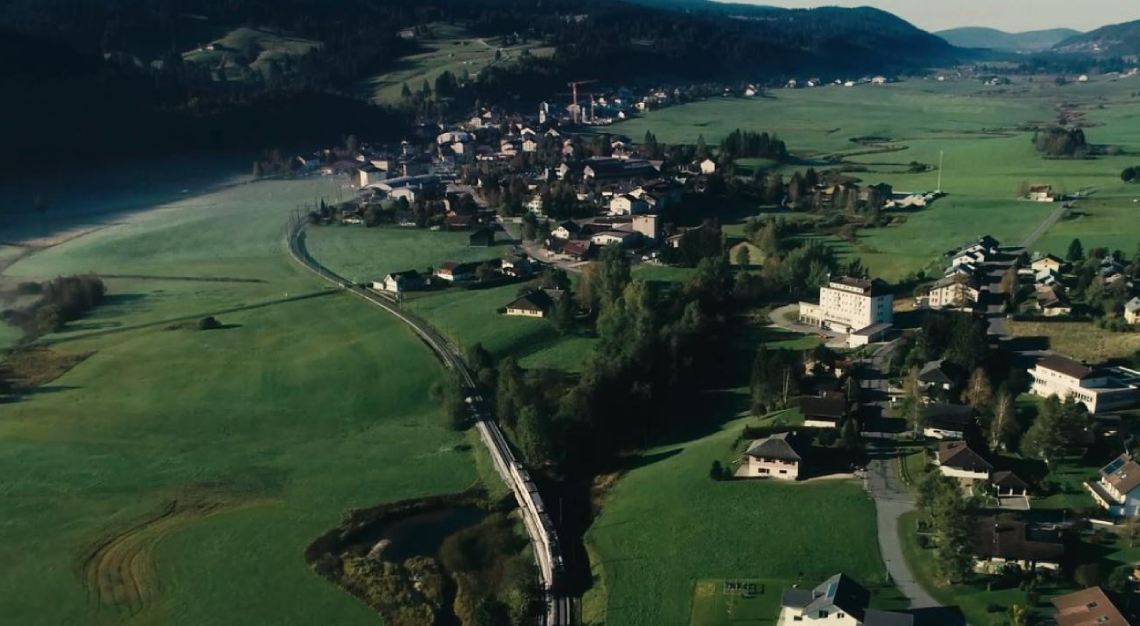 Take a virtual tour of Blancpain Manufacture
Where: Blancpain
Here's your chance to enter the home of Blancpain in the Vallée de Joux, where some of the most stunning timepieces are made with traditional savoir-faire and cutting-edge technology. You'll be transported to the village of Le Sentier, where the main engineering and production work get done, and the village of Le Brassus, where its workshops focus on the most demanding complications (minute-repeaters and split-second chronographs, for example) and time-honoured Métiers d'Art techniques like guilloche and enamelling.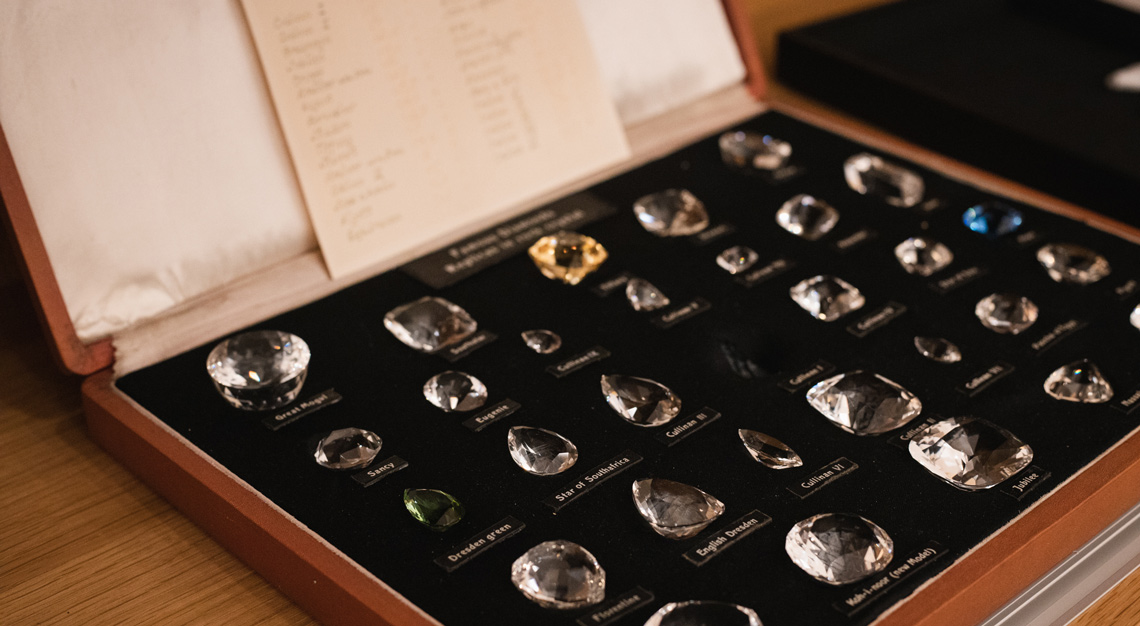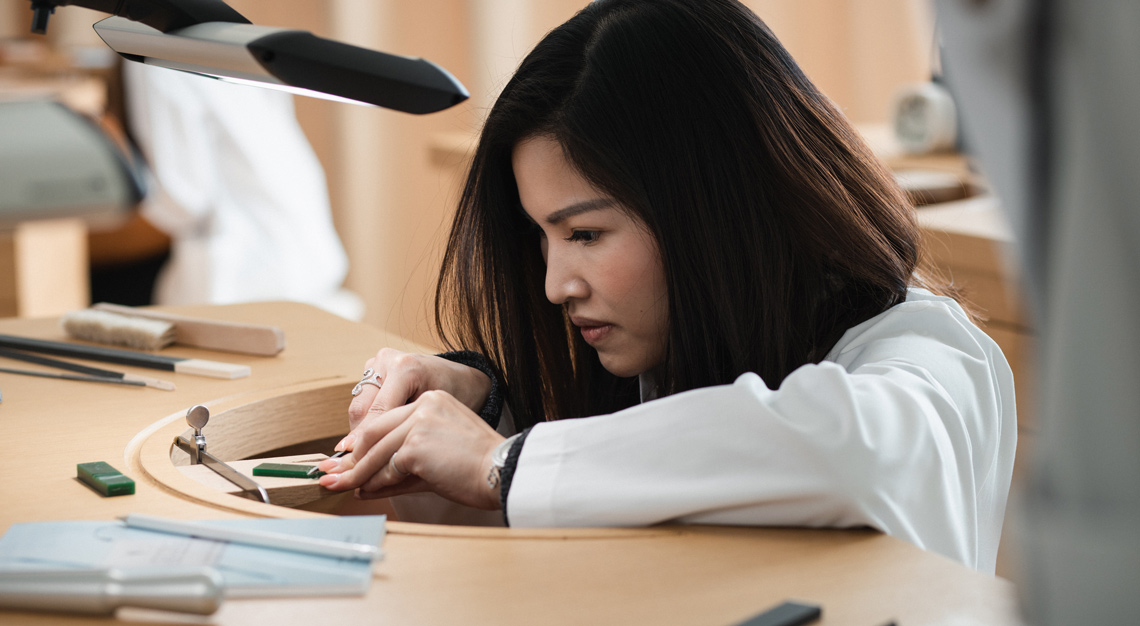 Learn the art of jewellery-making with Van Cleef & Arpels
Where: L'École School of Jewellery Arts
There are plenty of things you can do to make the best out of the lockdown situation – listen to motivational podcasts, try new workout routines or watch films curated by Celine's designer Hedi Slimane. If jewellery-making is your cup of tea, Van Cleef & Arpels has a treat for you. L'École School of Jewellery Arts, run by the maison itself, has made a series of videos that delve into the ethereal world of gemstones. There are three main topics covered: The Universe of Gemstones, Art History of Jewellery and Savoir-Faire. Get schooled on the myths and legends of certain rare stones, in addition to age-old jewellery-making techniques that are still adopted by the maison today.