We highlight the best our city has to offer, and what's keeping the city abuzz. Check out the following restaurant and hotel openings, staycation ideas, art exhibitions, boozy brunches and more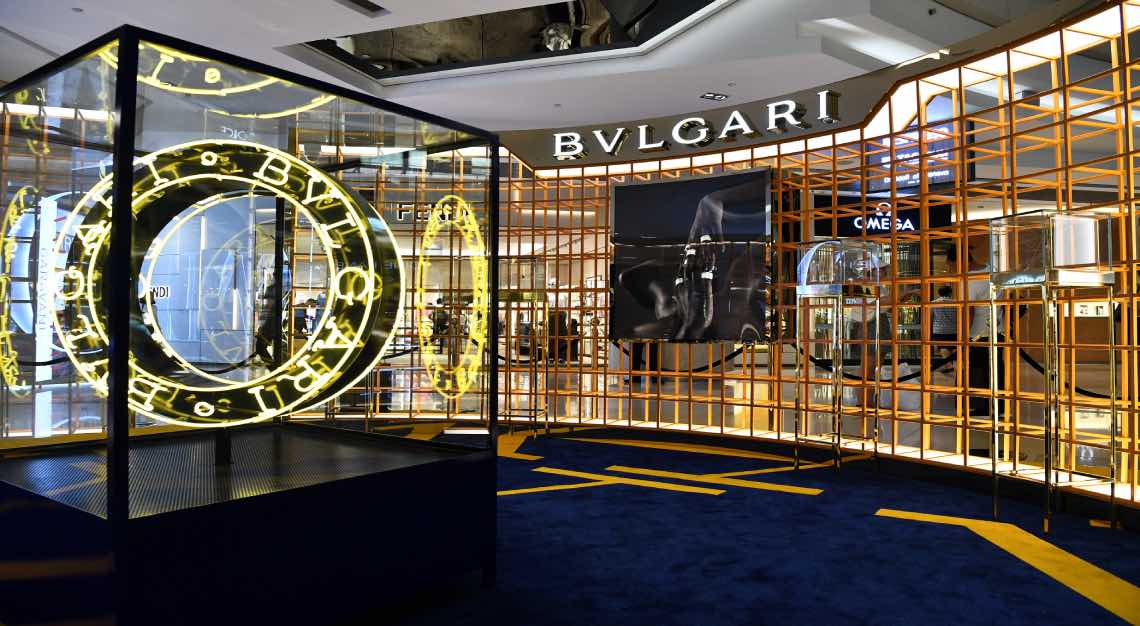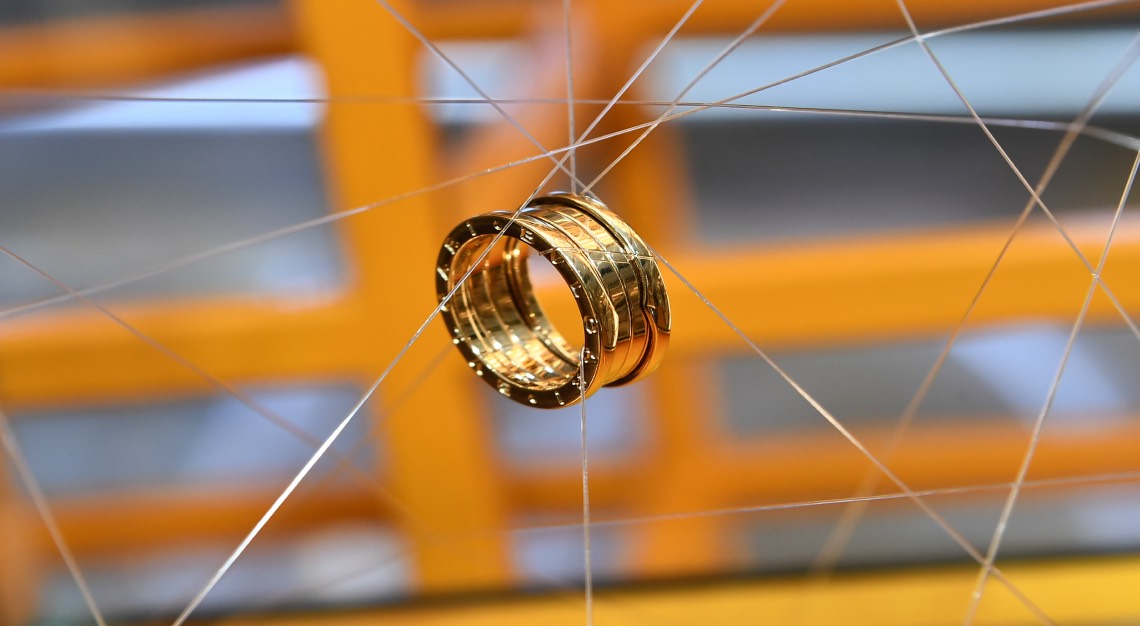 Bvlgari Pop-up exhibition at ION Orchard
Bvlagri celebrates the 20th anniversary of its iconic B.zero1 jewellery collection with the launch of its Colosseum-inspired pop-up exhibition at ION Orchard. Immerse yourself in the story and evolution of B.zero2, as the exhibition explores the Roman connection between architectural and jewellery design.
Happening at ION Orchard until 15 July 2019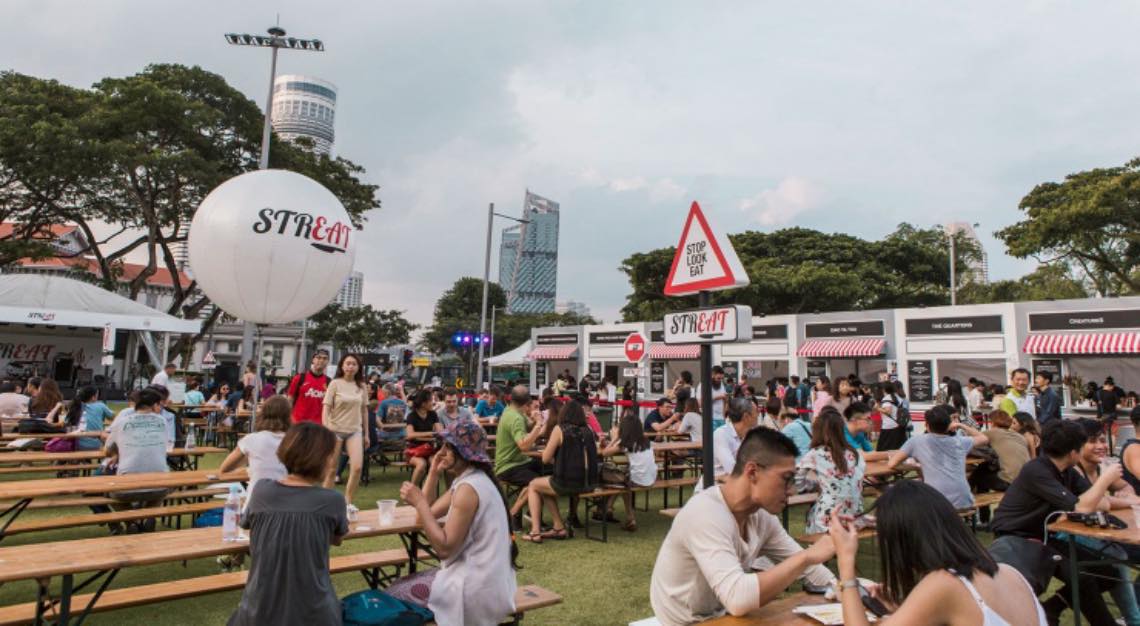 Singapore Food Festival
The Singapore Food Festival is back and this year's theme is 'Savour Singapore in every bite'. This time, the festival honours the generation of Singaporean food heritage and introduction of innovative culinary creations that go beyond your usual hawker culture. If you are into learning the art of Singaporean cooking, head to the various immersive masterclasses and workshops. There's plenty to do even if cooking isn't your cup of tea – you can treat your belly at the various food events such as The 50 Cents Fest, where you can relieve the '30s with colonial dishes at great prices.
Happening across the island until 28 July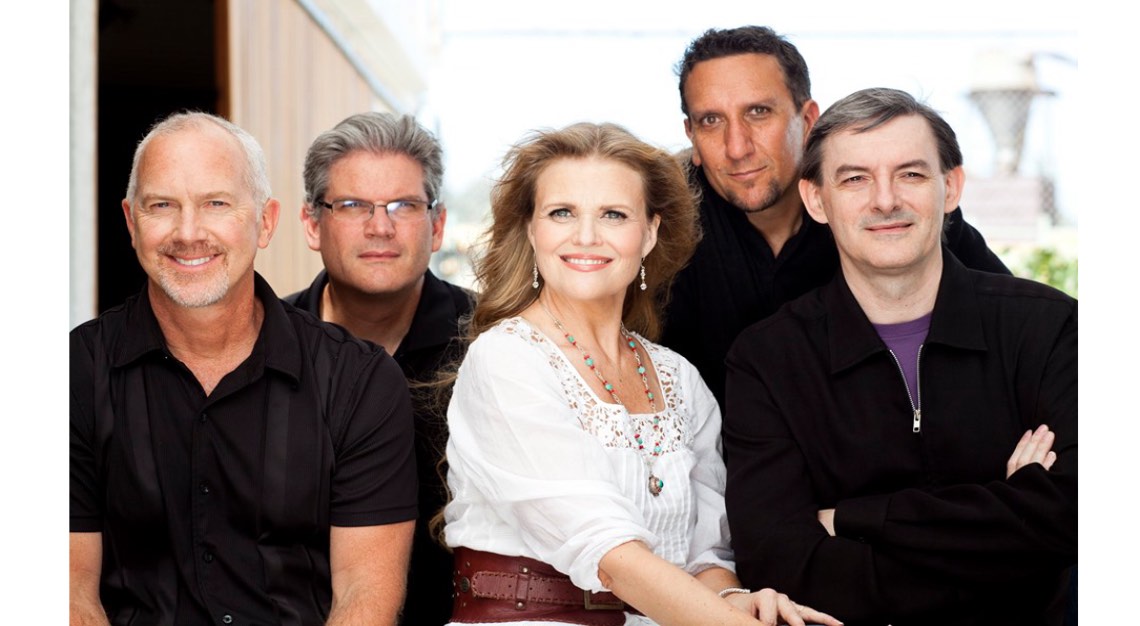 Jazz in July+ 2019
Break out your toe-tappin' shoes as Esplanade brings to you the 2019 edition of Jazz in July. Discover various different sub-genres of jazz, from traditional big band and ragtime to contemporary fusion, and revel in the tunes of some of the world's best jazz musicians. This includes Israel's Shai Maestro Trio and the Grammy-nominated Tierney Sutton Band.
Happening at the Esplanade until 28 July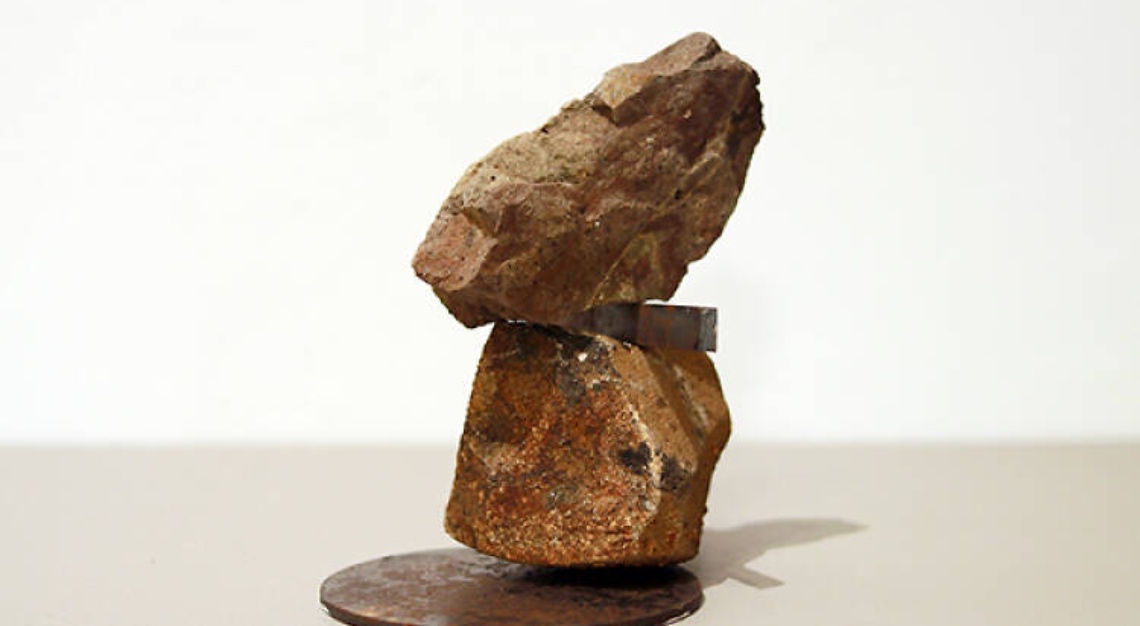 Mountain Pass: Negotiating Ambivalence Exhibition
Explore the world of photographic sculptures and mixed media installations at Mountain Pass: Negotiating Ambivalence Exhibition. This is Singaporean artist Zen Teh's first solo exhibition, and it showcases a mix of stone, metal assemblages and documentary videos that reflect the artist's insight into the environmental situation she experienced in Bandung, during her time at the Selasar Sunaryo Art Space.
Happening at Mizuma Gallery from 13 July to 10 August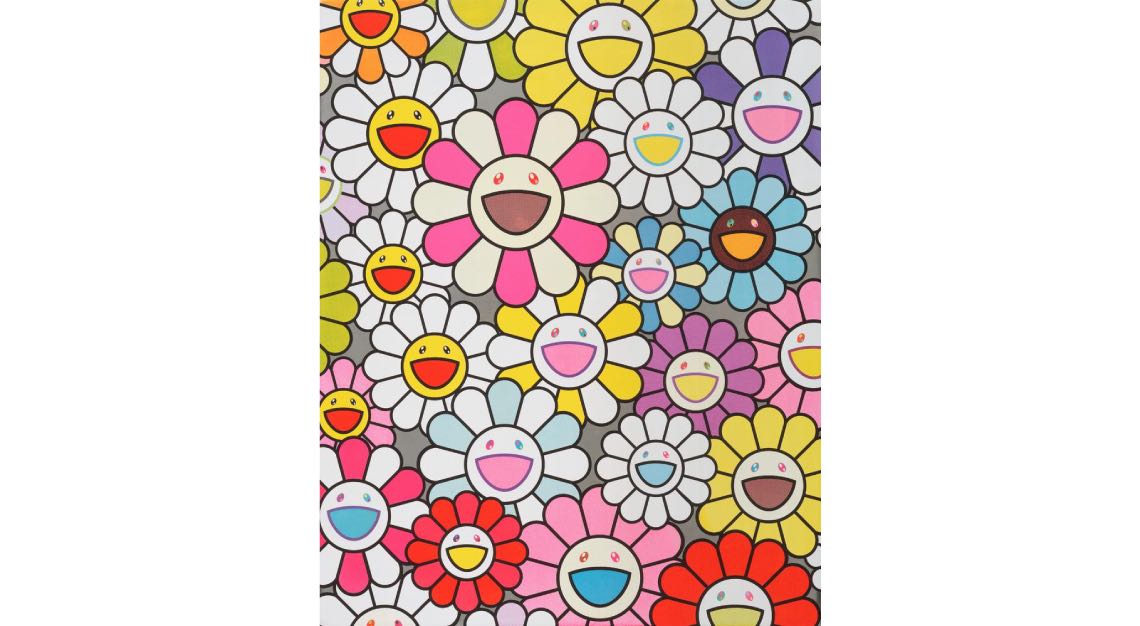 Takashi Murakami: From Superflat to Bubblewrap
Explore Takashi Murakami's hypnotic artistic expression at his milestone solo exhibition that focuses on the recessive realism of Japan's economic bubble crisis known as 'Bubblewrap'. The immersive exhibition showcases Murakami's method of artistic expression such as Japanese printmaking traditions, textures of graffiti and digital moving images that links the 'Superflat' theory and iconography which launched his global career.
Happening at the STPI Creative Workshop and Gallery from 13 July to 14 September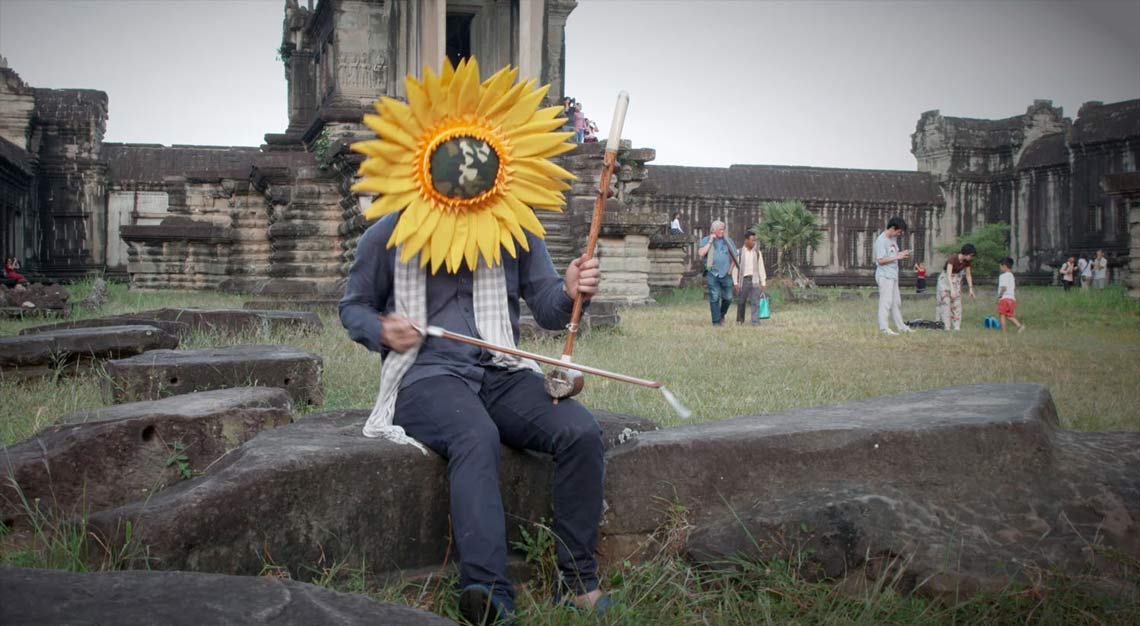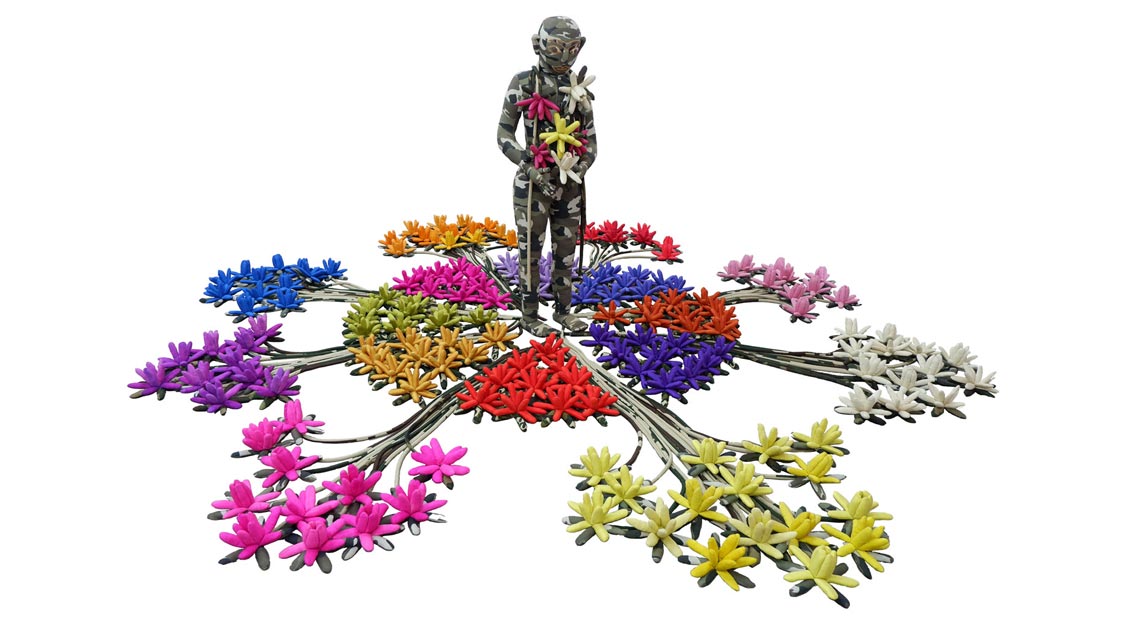 Svay Sareth: The Breath of Change
This is the Cambodian artist's first solo exhibition in Singapore. Born in Battambang in a time of political turmoil, the 47-year-old started early, creating art as a teenager living in a refugee camp. His work spans across sculpture, installations and performance, and stems from the many facets of war. It is his way of dreaming up a better world. The Breath of Change will confront Cambodia's future through the symbolism of the water lily and sunflower. It will feature Yell and Silent, an installation of 180 soft-sculpture water lilies, and Beyond Sunflower, a throwback film to his formative years in a refugee camp.
Happening at Richard Koh Fine Art, Gillman Barracks, from 5 to 20 July 2019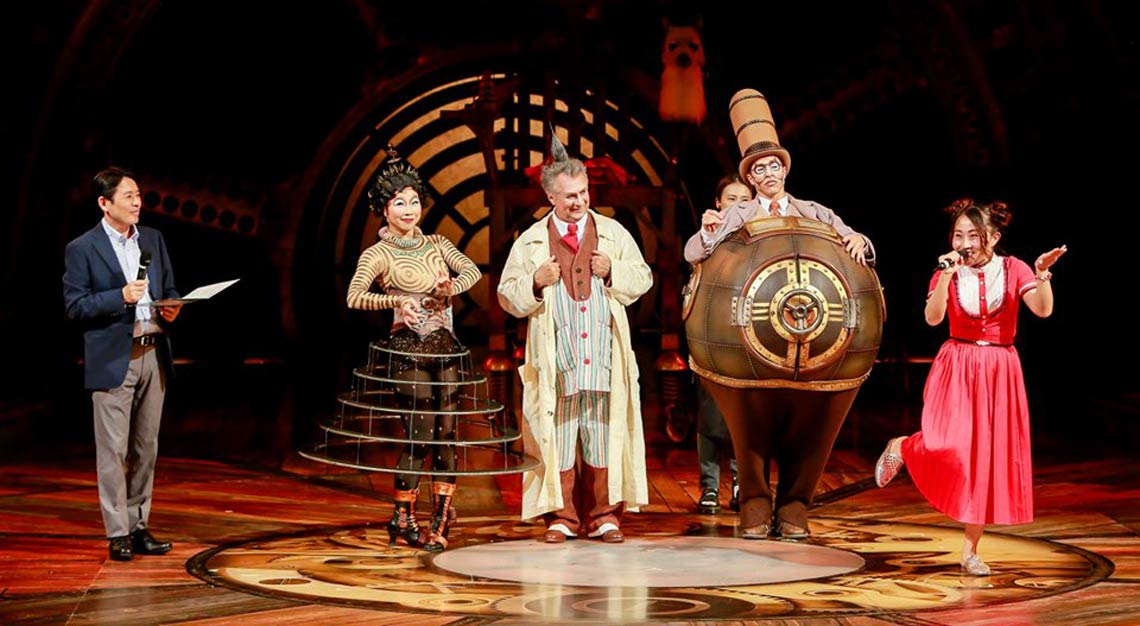 Kurios – Cabinet of Curiosities
Cirque du Soleil is back in town with its most acclaimed show, Kurios – Cabinet of Curiosities. Written and directed by Michel Laprise, the show follows the story of a scientist from the 19th century and his search for a hidden world of deranged ideas and grand dreams. Witness a troupe of internationally acclaimed artists, contortionists and gymnasts work together to the beats of jazz and electro-swing.
Happening at the Big Top beside Marina Bay Sands, from 5 to 21 July 2019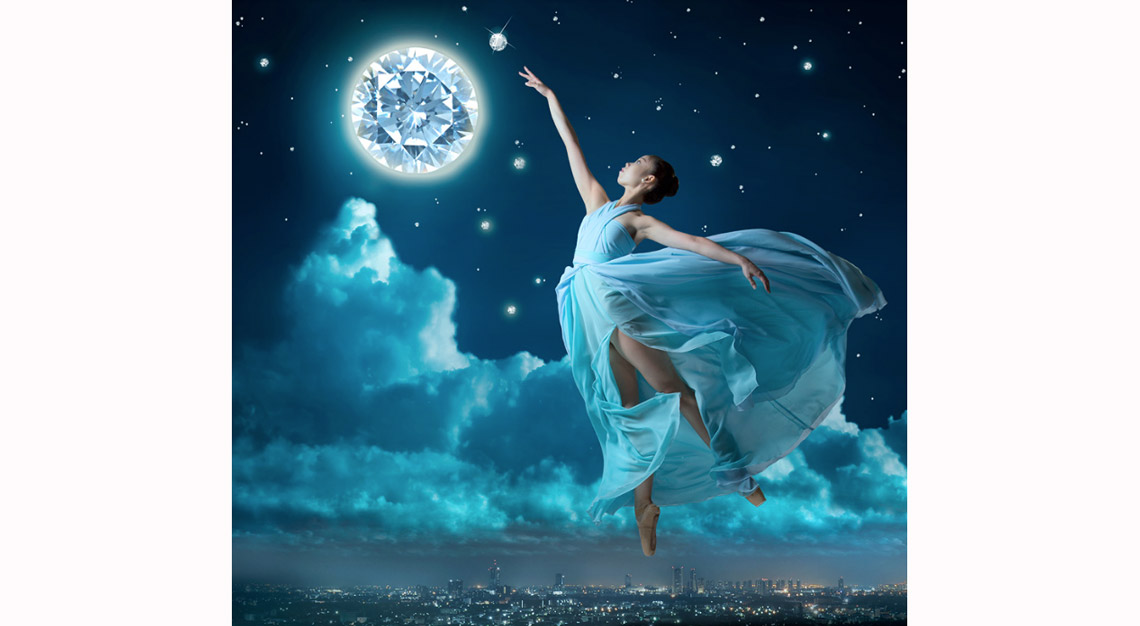 Ballet Under the Stars
Ballet Under the Stars returns to the luscious Fort Canning Green for a showcase of three different dance performances each weekend starting this 5 July 2019. Bring a picnic and enjoy classics like Swan Lake, Evening Voices, the second act of The Nutcracker and SYNC by Nils Christe, which received Best Premiere of 2018 by Dance Europe Critic's Choice.
Happening at Fort Canning Green from 5 to 7 July 2019 and 12 to 14 July 2019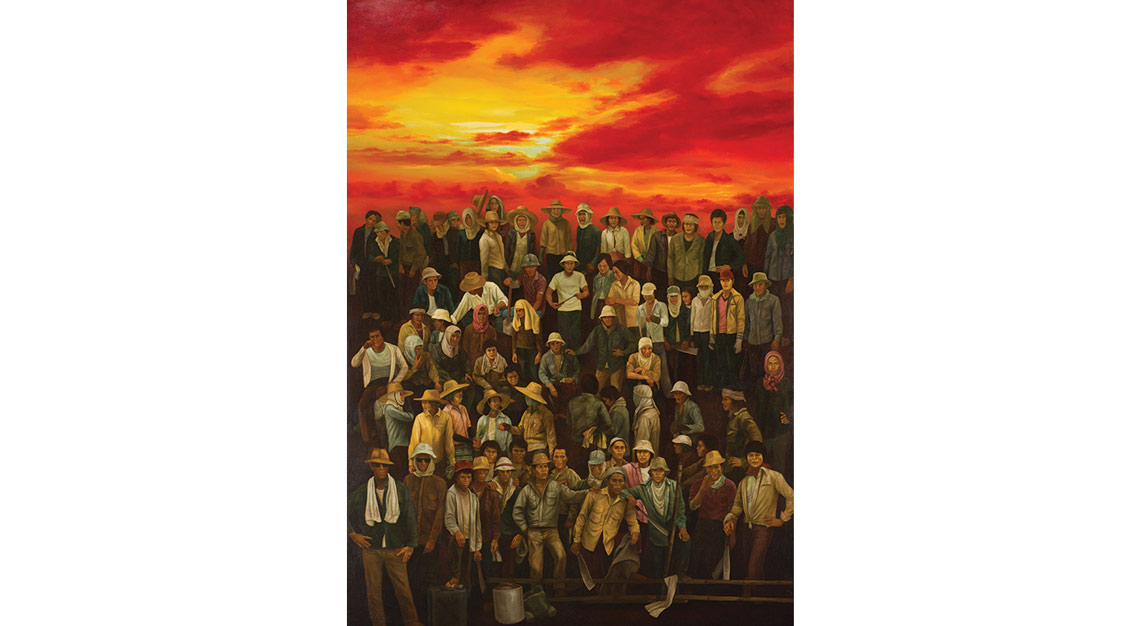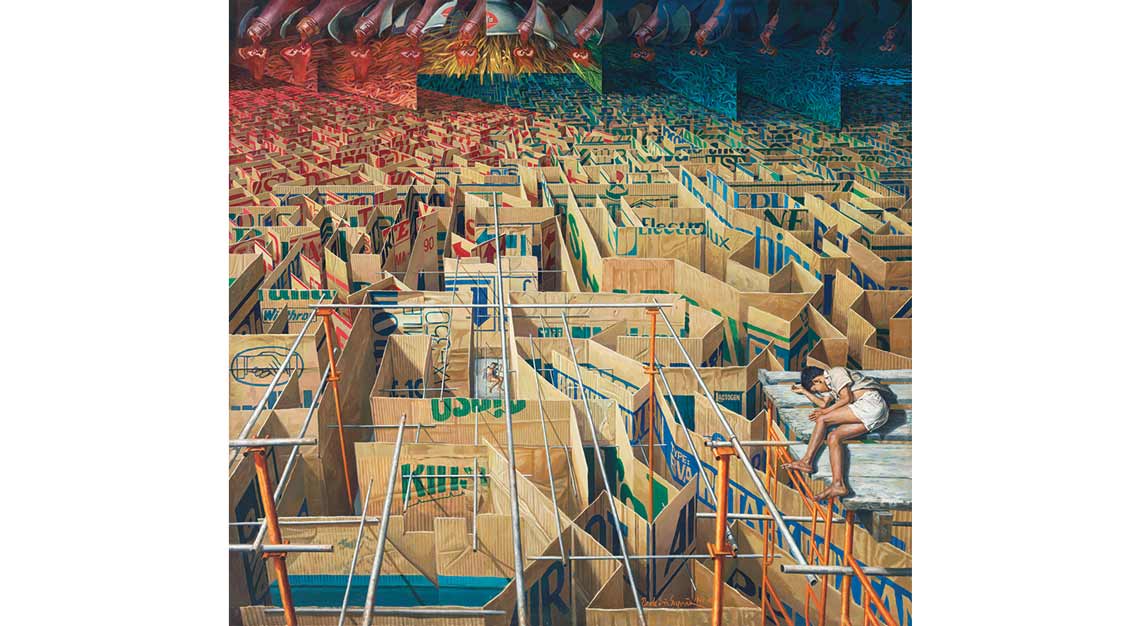 Awakenings: Art in Society in Asia 1960s–1990
The National Gallery Singapore has brought in a massive collection of Asian artworks from all over Asia. Now in its second year, it has collaborated with the Museum of Modern Art Tokyo, Museum of Modern and Contemporary Art Korea and the Japan Foundation Asia Centre to put together a chronicle of Asia's turbulent years. Expect more than 140 works by over 100 artists, bringing insight into the many political and social conventions of the world. Works include Thinking Nude by Julie Lluch, the co-founder of a Filipino women artists' collective, and They Poach The Rhino, Chop Off His Horn and Make This Drink by Tang Da Wu, the Singaporean artist who founded The Artists Village in 1988.
Happening until 15 September at the National Gallery Singapore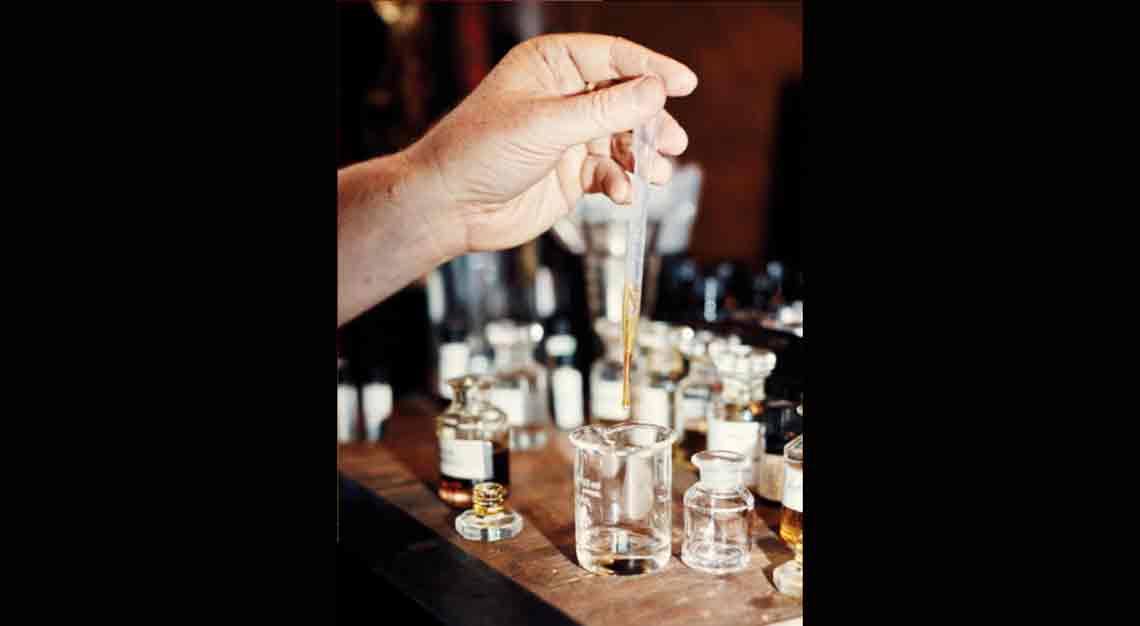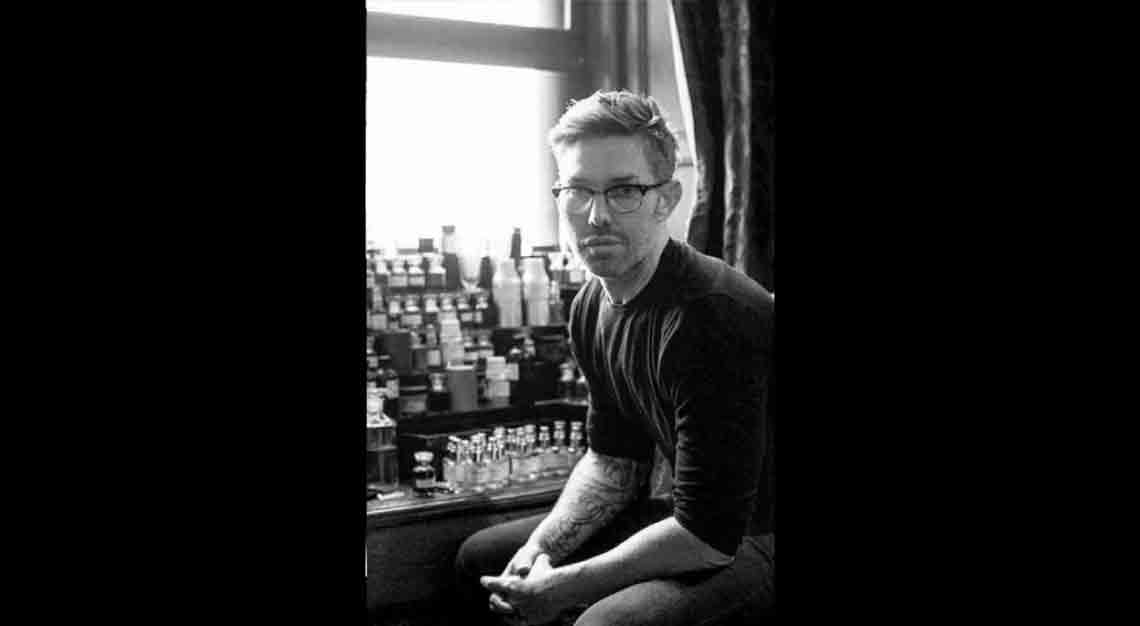 Heretic: A Journey of Scent with Douglas Little
Enjoy an olfactory experience hosted by Sansiri this weekend onwards. Catch master perfumer Douglas Little at the Fragrance Atelier (until 15 June 2019) for a one-on-one session, where he will guide you in crafting your signature fragrance. Then from 16 June 2019, visit the visual scent lab, where there will also be a perfume store featuring a scented candle by Little and Heretic Parfum, his line of natural gender-neutral artisanal fragrances.
Happening at Siri House until 15 August 2019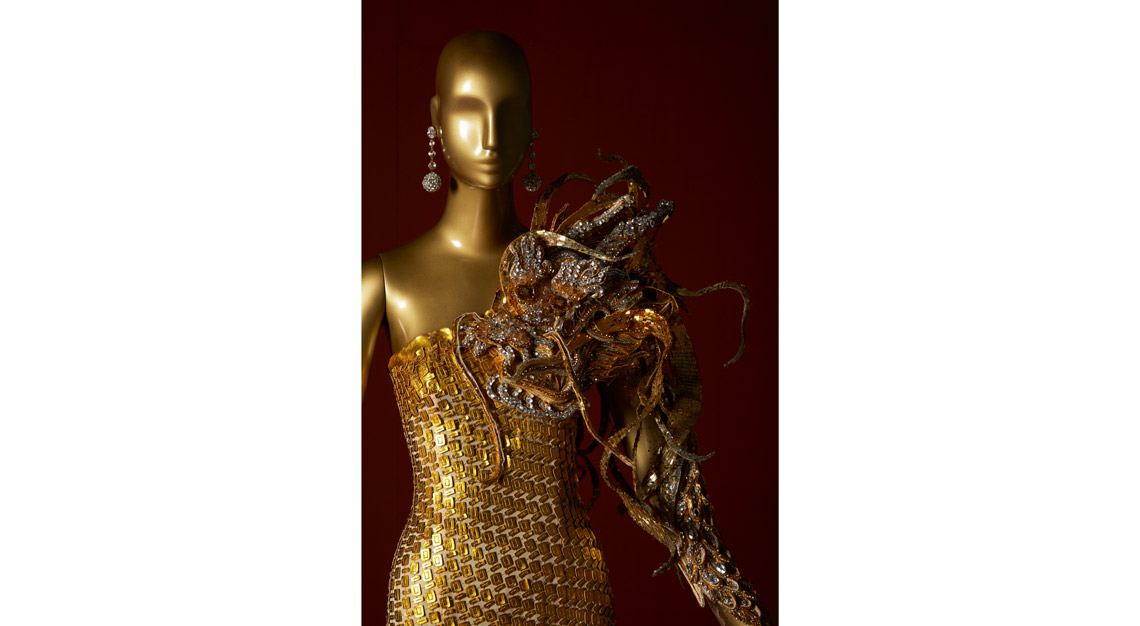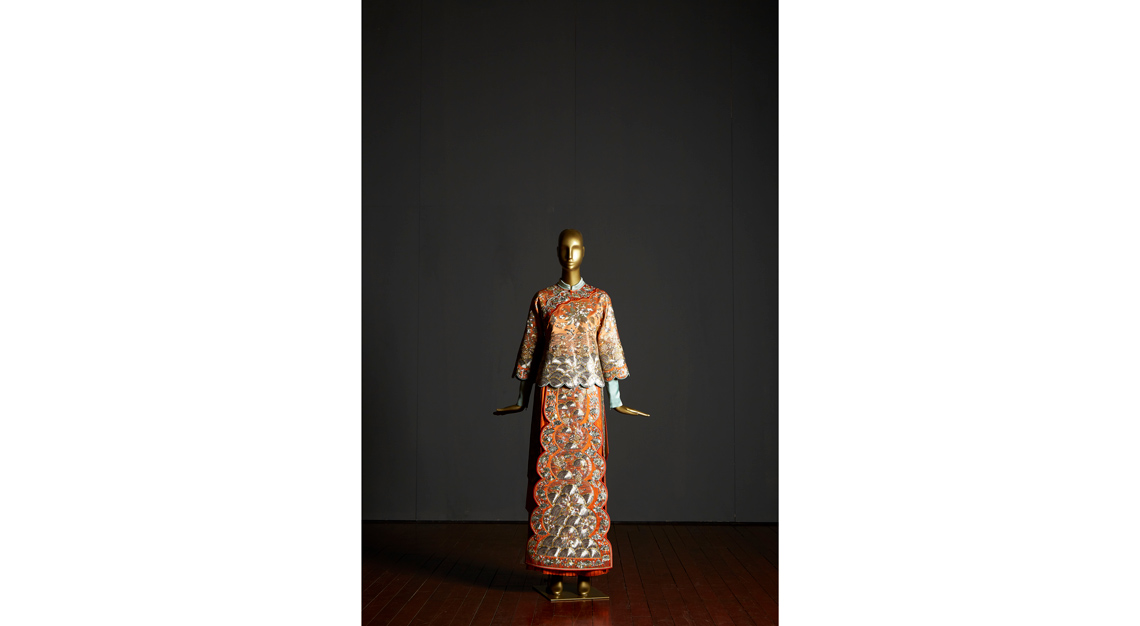 Guo Pei: Chinese Art & Couture
If you're into art, history and contemporary couture, this exhibit is for you. Curated by Jackie Yoong, this show will take you through Guo Pei's (China's foremost couturiere) dramatic embroidered gowns, juxtaposed with 20 Chinese art pieces from the museum's collection. Best know for that (in)famous omelette dress she created for Rihanna for the Met Gala in 2015, her creations are a reflection of her personal take on contemporary design, childhood in Beijing and love of Chinese mythology. 
Guo Pei: Chinese Art and Couture runs from 15 June 2019 to 15 September 2019 at the Asian Civilisations Museum. We recommend booking in a curator tour, which will take place on 26 June, 31 July and 28 August, after hours at 7.30pm
---
Past Events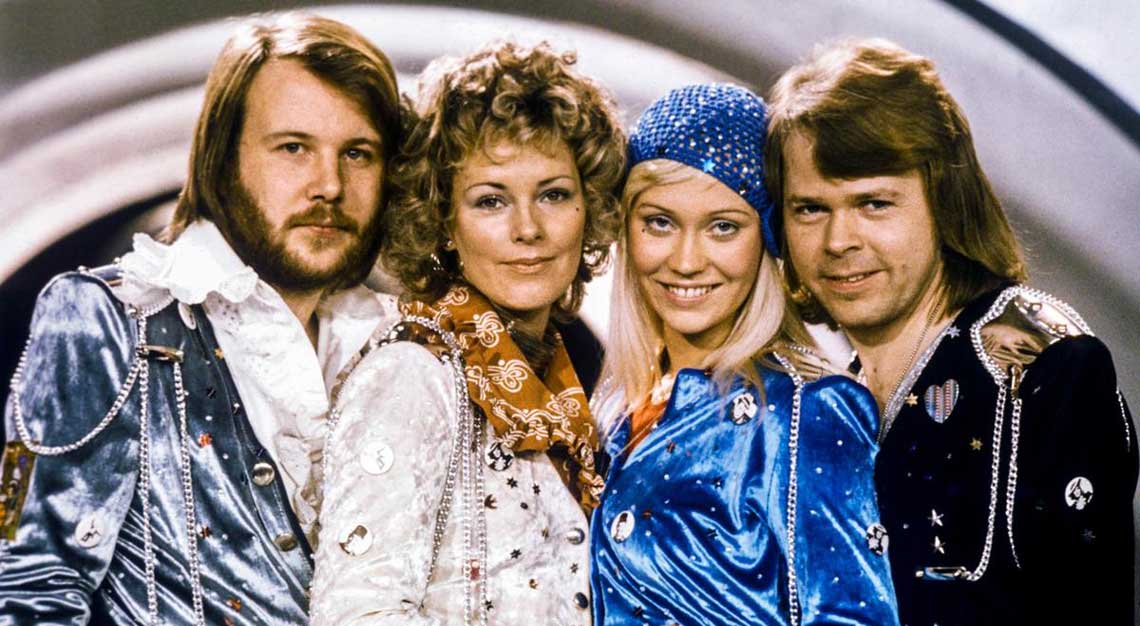 The Show – A Tribute to ABBA
Mamma Mia, it's going to be a fun night of '70s throwback with ABBA this weekend. As a tribute to the Swedish pop group, this show will feature original band members such as saxophonist Ulf Andersson and guitarist Janne Schaffer, who will play you your all-time favourite classics. You probably know what they are already.
Happening at the Sands Theatre on 5 July
A Maker's Mark pop-up
Like your bourbon? You'd like Maker's Mark. Until 6 July, the distillery will set up camp at Scotts 27, where you can witness the creation of the bourbon through its four immersive experience rooms. Discover what the brand does with wheat, wood, water and wax, and head on out to the outdoor lawn for cocktails and good ol' American fare. Do also treat yourself to a bottle of Maker's Mark, which you'll see dipped in its signature red wax on the spot.
Happening at Scotts 27 until 6 July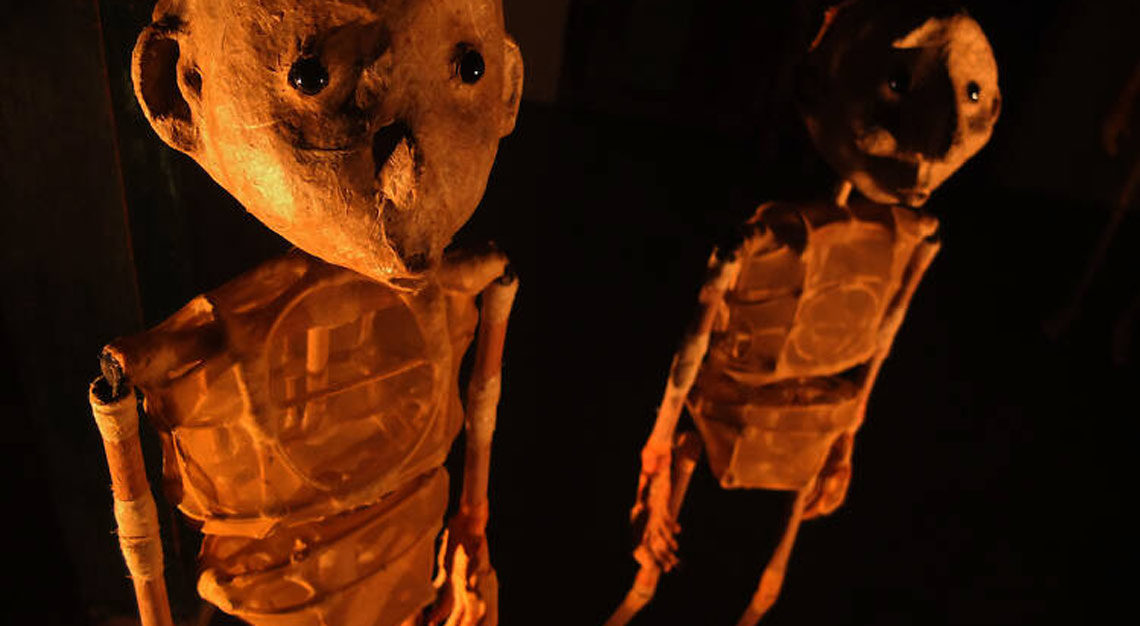 Iwan Effendi: Face to Face
Explore the world of puppetry with Indonesian visual artist Iwan Effendi at Face to Face. His range of art work and puppet sculptures will be displayed in an unemotional and reserved state, so as to give viewers the option to express and project their own narratives in countless of ways.
Happening until 7 July 2019 at Mizuma Gallery, Gillman Barracks​
Peranakan and Thai four-hands collaboration at Candlenut
Experience a unique four-hands collaboration between Chef Malcolm Lee of Candlenut from COMO Dempsey Singapore and Chef Pim Techamuanvivit of nahm from COMO Bangkok. This menu, available for one night only, will feature 'fusion' Thai and Perenakan dishes that will be revealed on the night of the exclusive dinner. The chefs will also offer their own signature dishes, including nahm favourites such as Miang of Lobster, Chicken, Green Mango and Candlenut's Kicap Manis Glaze and Kühlbarra Ocean Barramundi Fillet.
The exclusive menu will be available on 27 June at Candlenut at COMO Dempsey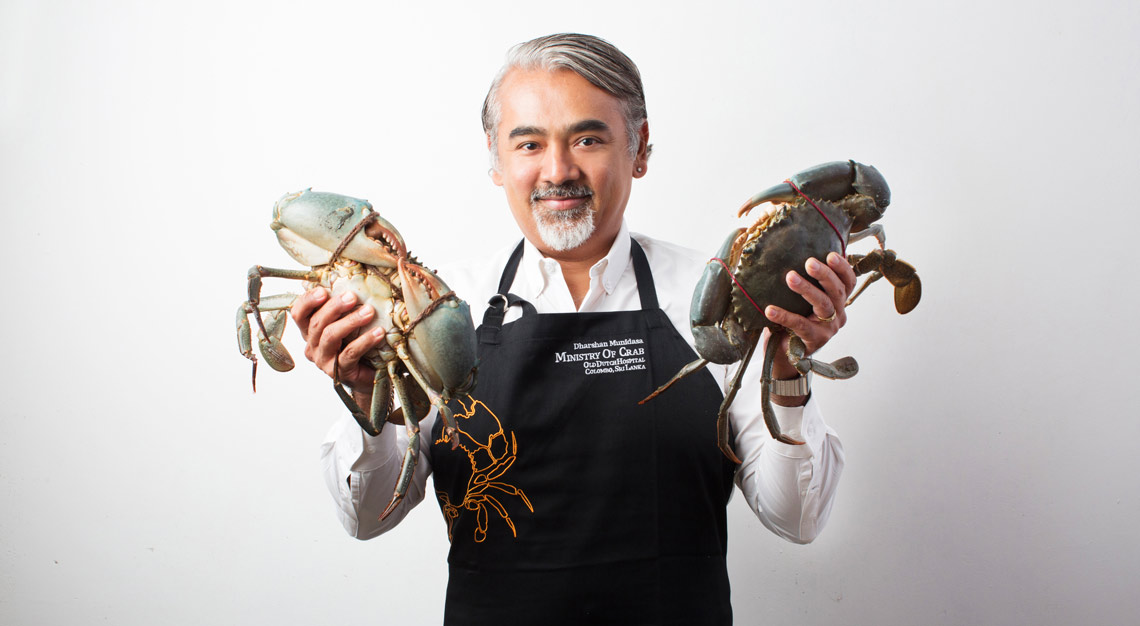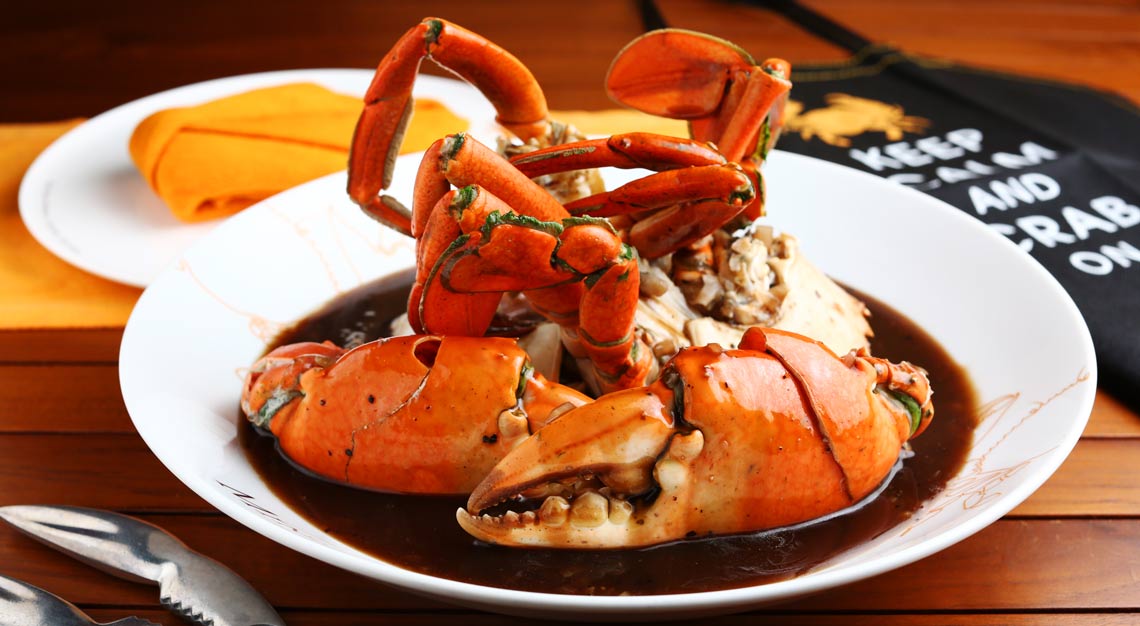 Ministry of Crab by Shangri-La Hotel
Chef Dharshan Munidasa of Ministry of Crab collaborates with Shangri-La Hotel for an exclusive two-night pop-up dinner event from 27 June to 28 June. The stars of this pop-up dinner are the freshest crabs and prawns, specially imported from the lagoons of Sri Lanka. Experience a myriad of Sri Lankan delicacies exclusively curated for the five-course dinner. Highlights of this exclusive menu include Chef Munidasa's special Crab Liver Pâté, prepared à la minute and served with Melba toast, and Ministry of Crab's Signature Pepper Crab, cooked in hand-crushed Sri-Lankan peppercorns and in pepper stock.
The five-course dinner menu will be available on 27 and 28 June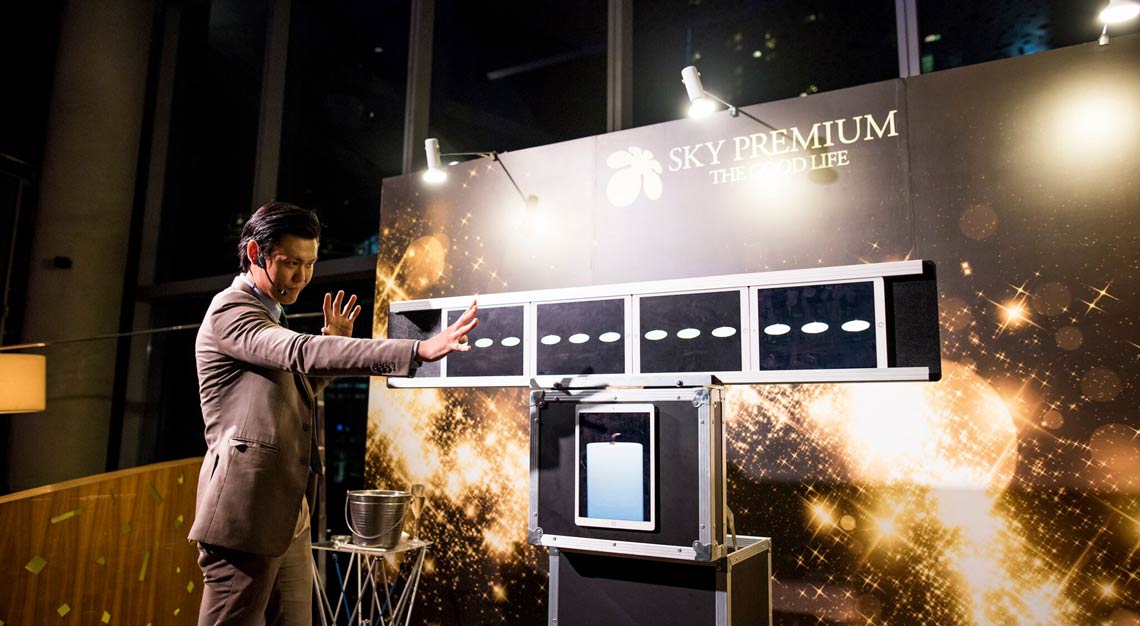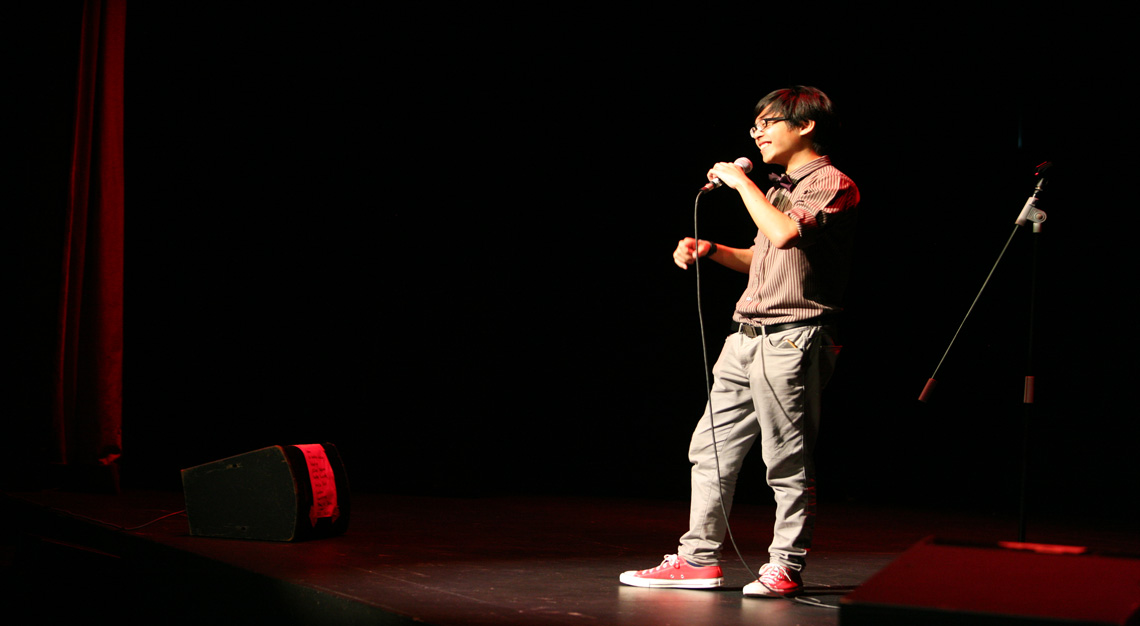 Mad about comedy presents Comedy Cabaret
Mad About Comedy presents its biggest and boldest event in Singapore, Comedy Cabaret on Friday, 28 June 2019 at Singapore Repertory Theatre. Experience a night of inventive hybrids featuring classic stand-up comedy, stage magic, burlesque, and drag performance. The all-star lineup features a variety of award-winning Singaporean performers while headlining comedian Scott Agnew (UK) will close the show.
Happening at Singapore Repertory Theatre on 28 June 2019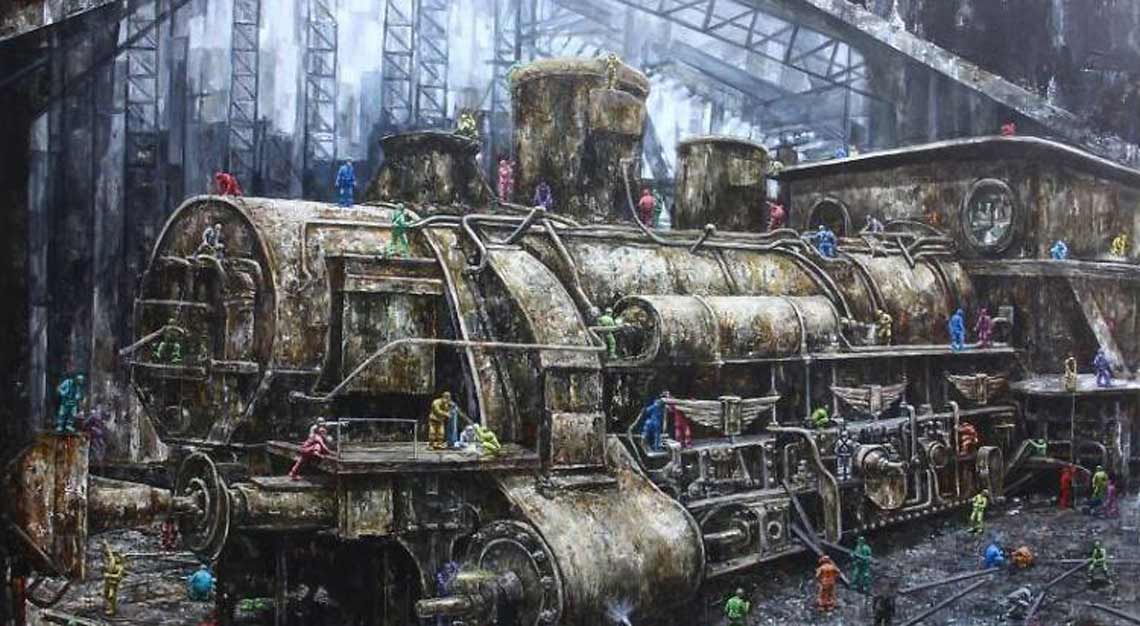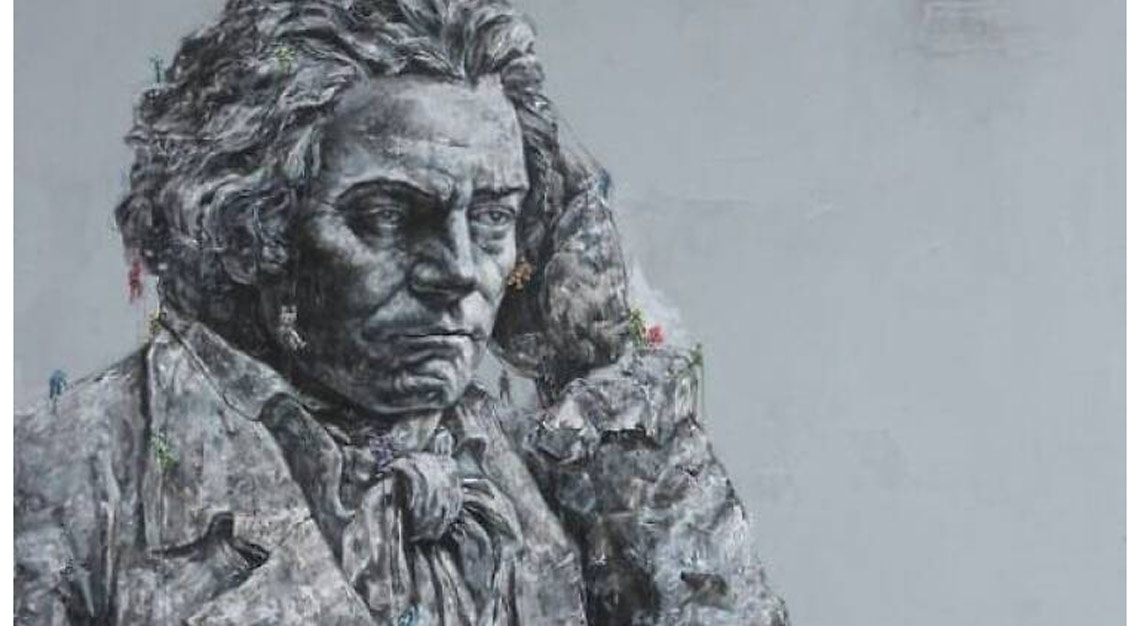 Vani Hidayatur Rahman: Victory March
Delve into the world of realistic art with Victory March, award-winning Indonesian artist Vani Hidayatur Rahman's first solo exhibition in Singapore. Rahman unveils a line-up of 15 brand new works, focused around the themes of time, humanity and harmony. These are also drawn on pop icons and well-known figures, such as Beethoven, Kurt Cobain and John Lennon to showcase the uniting power of music.
Happening until 30 June 2019 at Ode to art, City Hall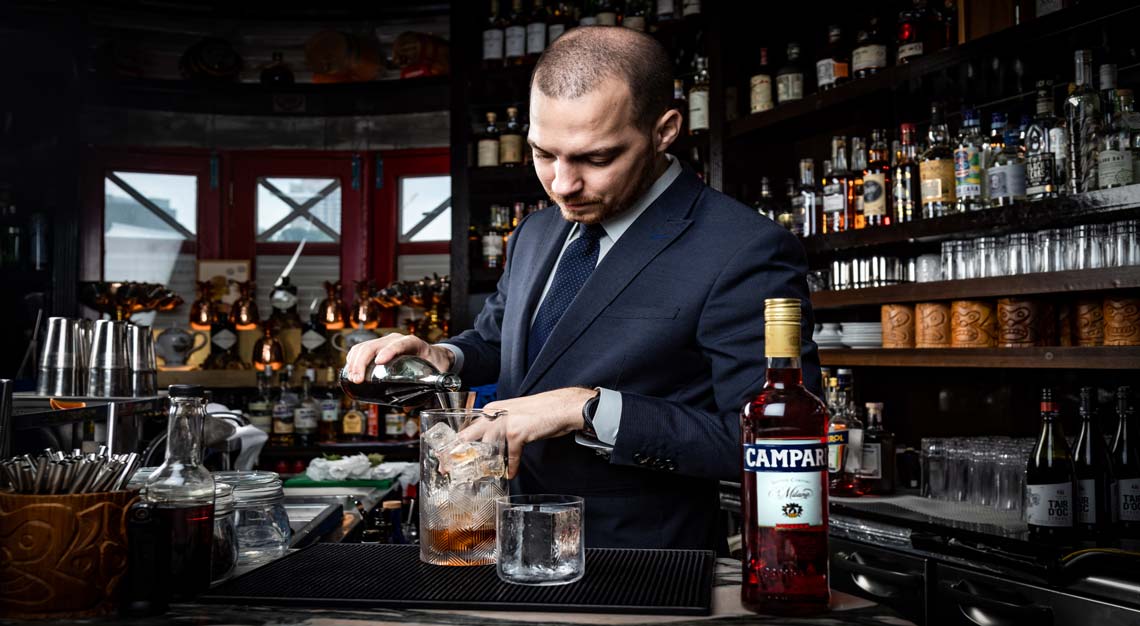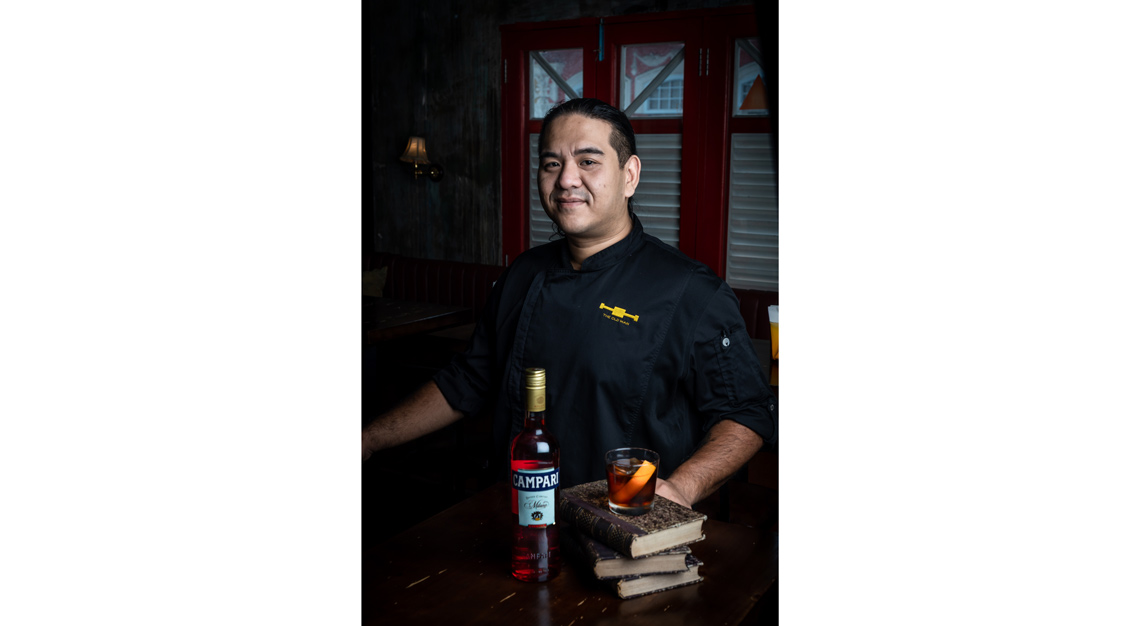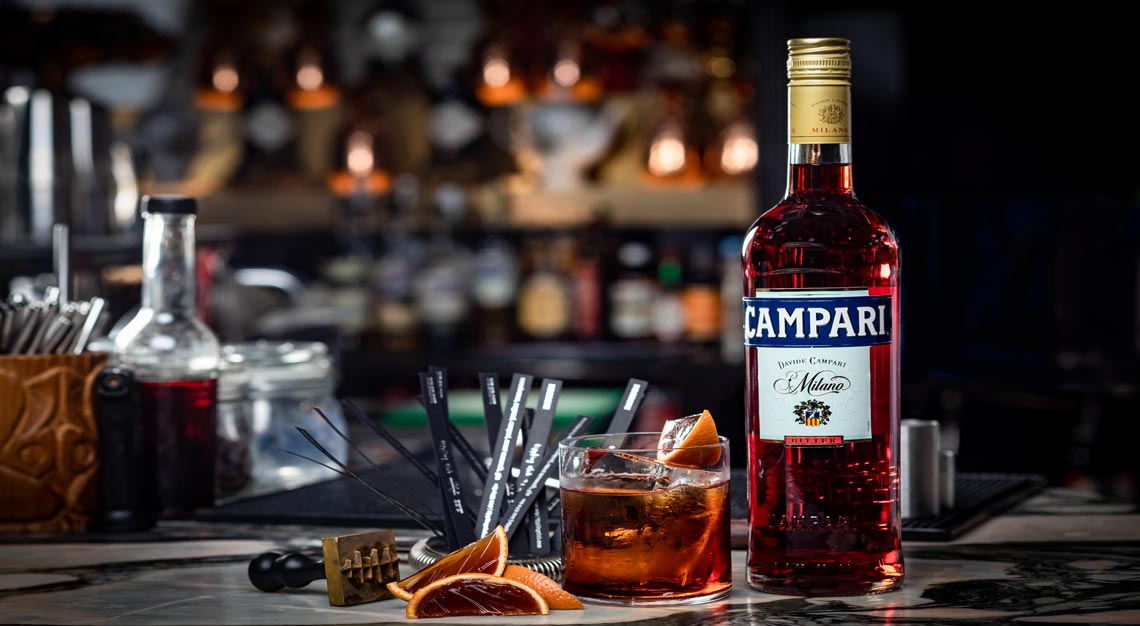 Negroni Week
Drink for a cause at Negroni Week, a worldwide celebration held this 24 to 30 June 2019. Held across over 103 bars across the city, this year will mark its 100th anniversary and participating bars will craft creative renditions of the classic cocktail, where a part of the proceeds will go towards a charity of their choice. Participants include the Tippling Club, SKAI Bar and The Old Man, where you can enjoy The Final Straw, a classic Negroni tweaked with strawberry redistilled gin. A dollar for every cocktail sold will be donated to Plastic Oceans International, whose vision is to reduce the impact of plastic pollution as much as possible.
Happening this 24 June to 30 June across 100 bars in the city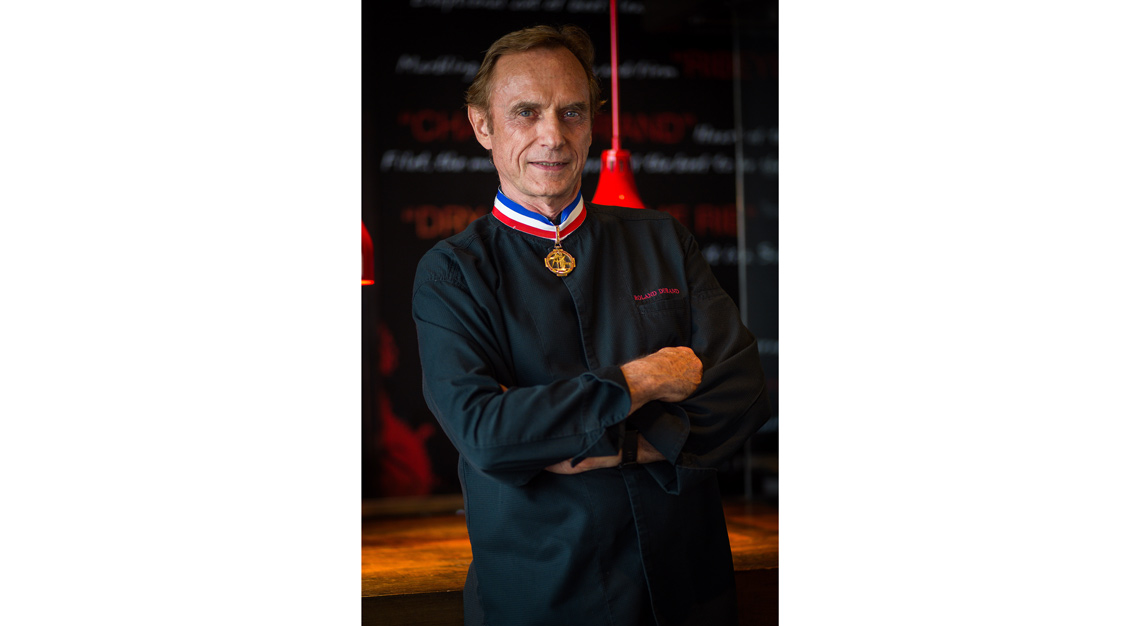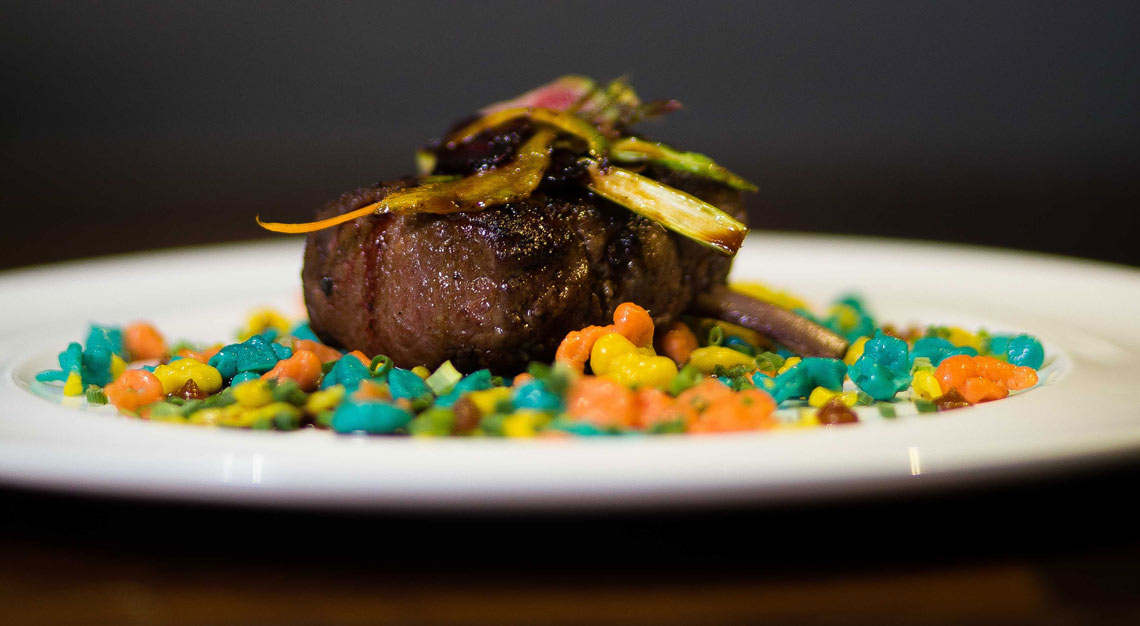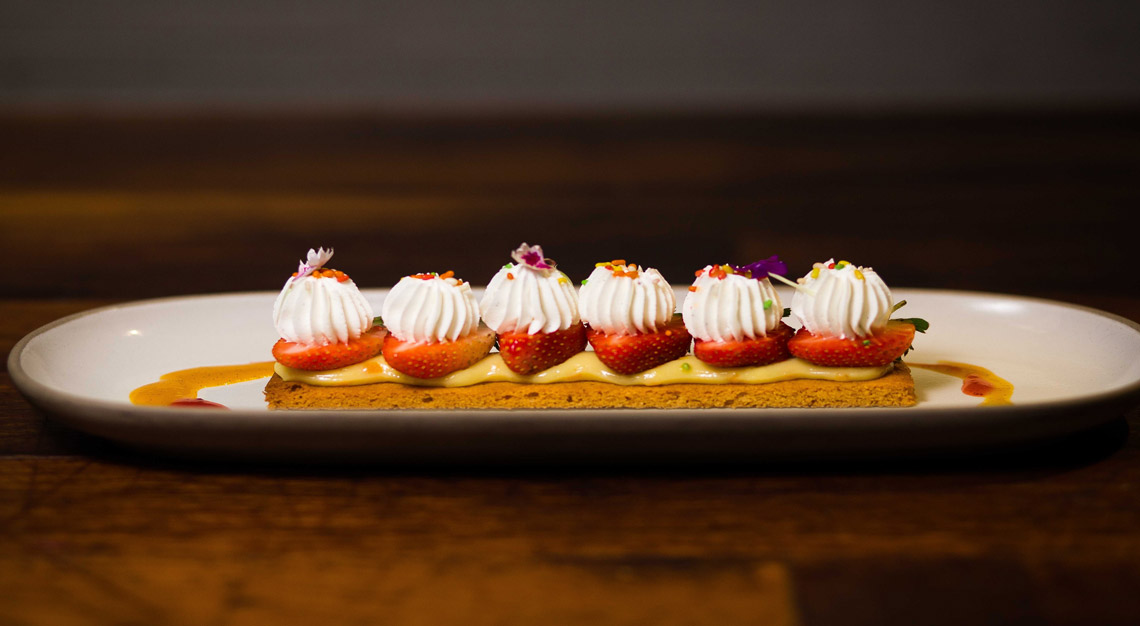 French Flair at Ginett Restaurant & Wine Bar
Chef Roland Durand of the Michelin-starred Le Passiflore will soon be making a special appearance at the Ginett Restaurant & Wine Bar. He will present a menu featuring French-Asian dishes like Ravioles D'Escargots and Carre D'agneau Rôti Au Cumin, a charcoal-grilled lamb rack that's marinated with cumin and served with gnocchi and tamarind chutney. Choose to order a la carte or a three-course meal.
The exclusive dinner menu will be available from 18 June to 20 June 2019
INALA: A Zulu Ballet
Immerse yourself in South African and Western culture through INALA, a Zulu ballet performance at Marina Bay Sands. The show's Southeast Asian premiere will see Singaporean dancer Adelene Stanley perform alongside the Grammy Award-winning Soweto Gospel Choir with choreography by the award-winning Mark Baldwin.
Happening at the Sands Theatre at Marina Bay Sands from 19 June to 22 June 2019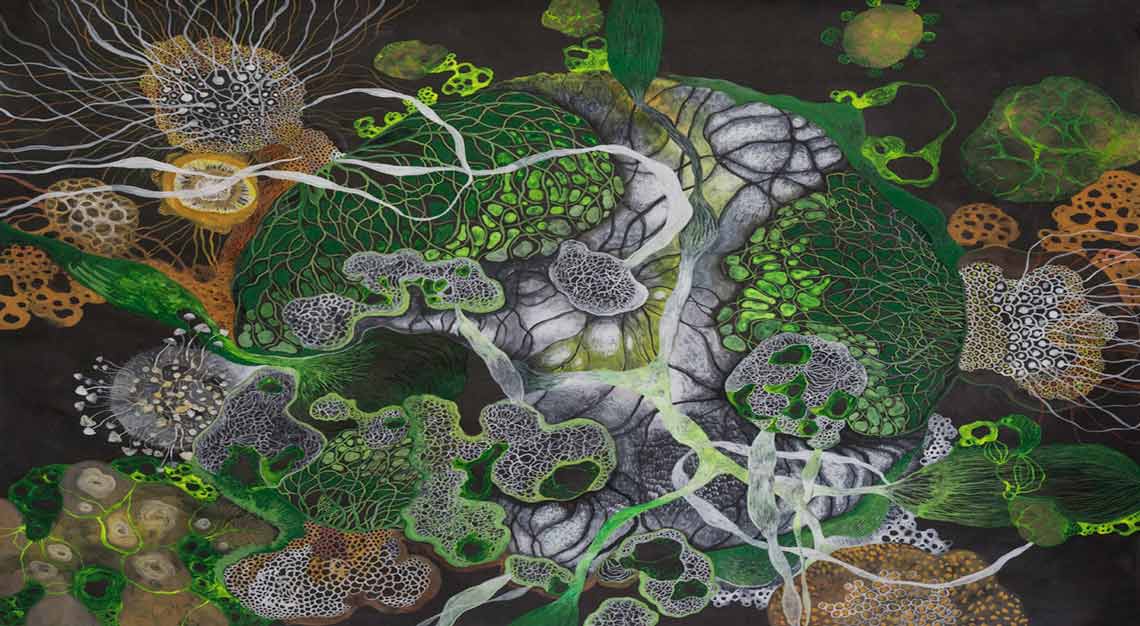 Yim Maline: The Shadow of Change
Delve into the world of tissue art at Khmer artist Yim Maline's first solo exhibition in Singapore. The Shadow of Change showcases 12 mixed media works comprising eight wall-bound cardboard and paper works, as well as four tissue paper sculptures that represent the idea of life in motion. Be introduced to her unique signature 'decomposition' aesthetics of amorphous and biomorphic shapes and forms across different mediums, all but to capture the interconnectedness of life.
Happening until 22 June 2019 at Richard Koh Fine Art, Gillman Barracks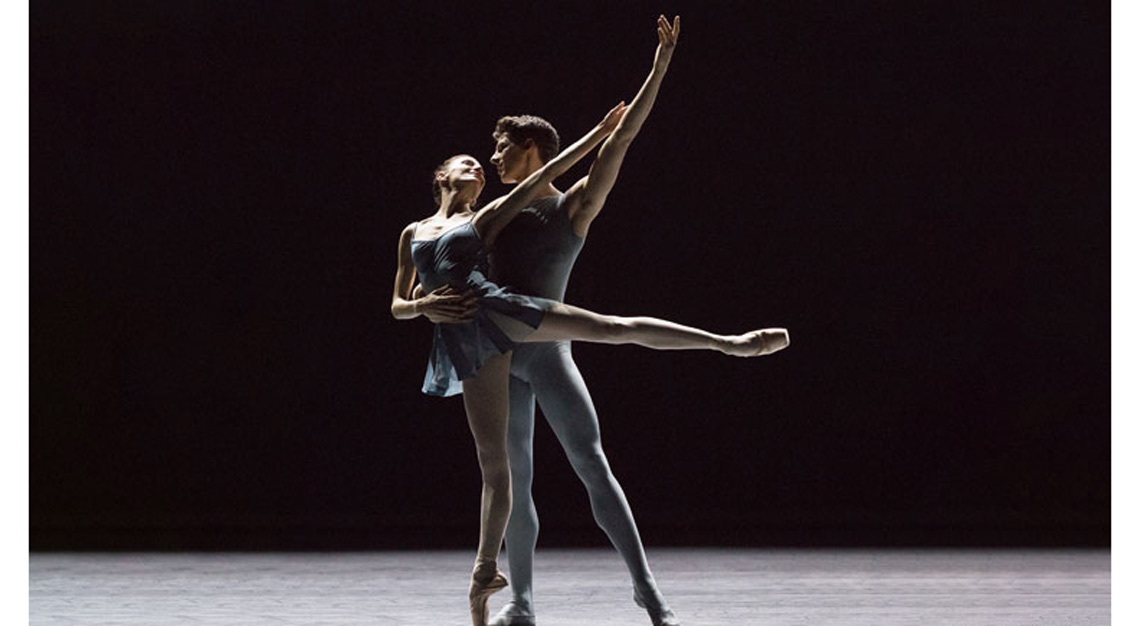 Paris Opera Ballet
The world-famous Paris Opera Ballet is back. Armed with over 300 years of history, the oldest national ballet organisation in the world will be making a rare appearance in Singapore with three popular works. That includes Crystal Pite's The Seasons' Canon, William Forsythe's Blake Works I and Jerome Robbins' In the Night, which presents three elegant duets, each choreographed to a different nocturne by Chopin.
Happening 21 to 23 June 2019 at the Esplanade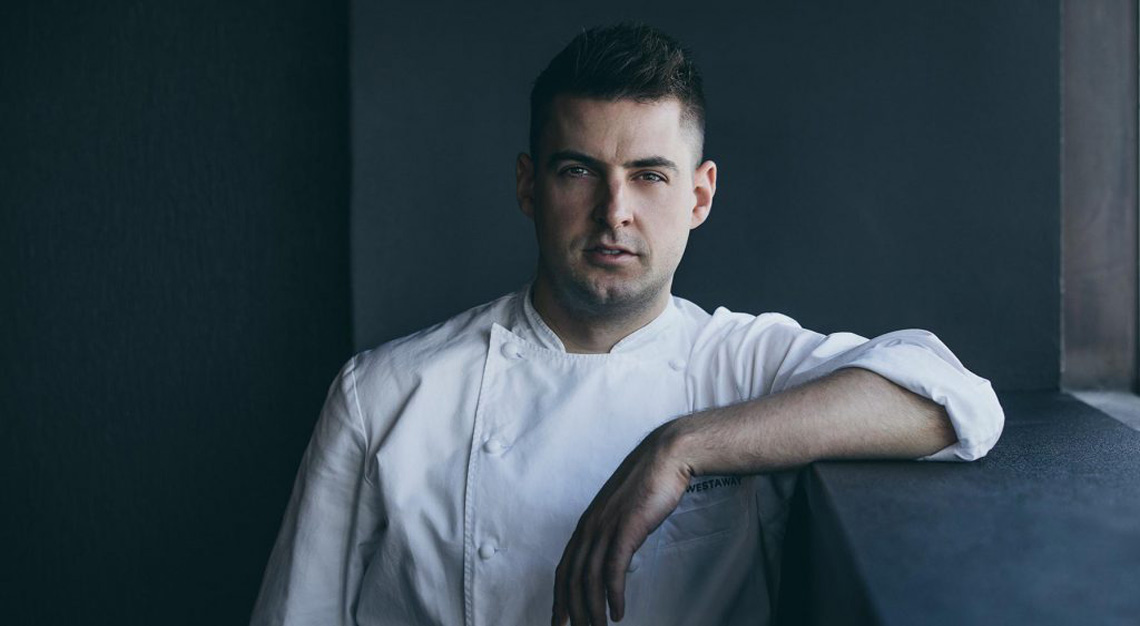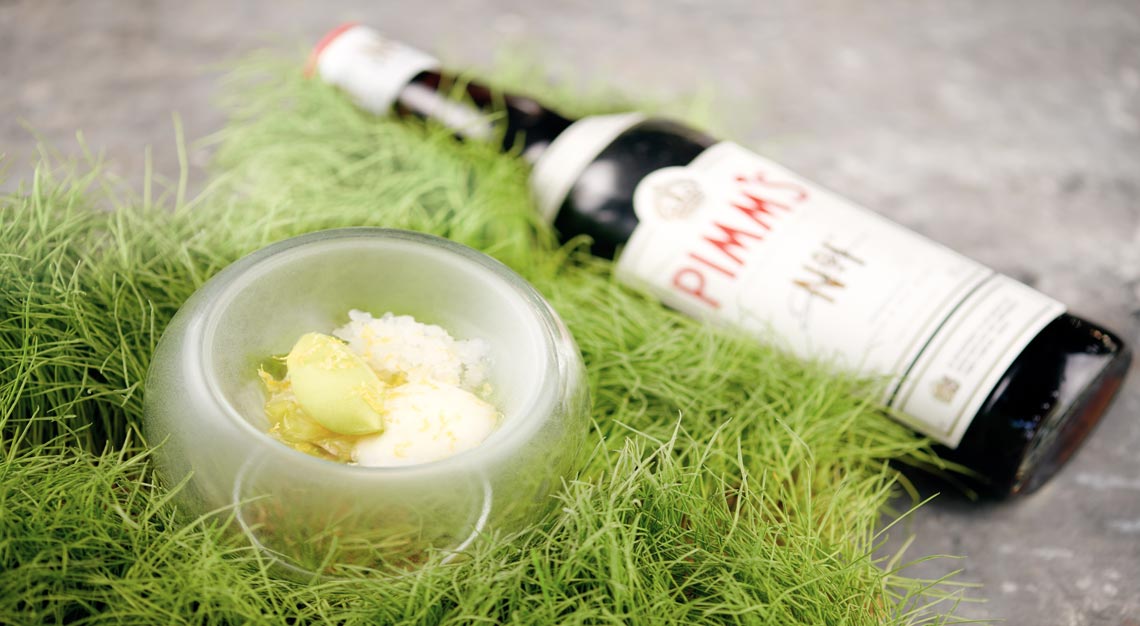 A Michelin-starred brunch at Jaan
Wake up to a hearty English breakfast by Kirk Westaway ($148++ per head) this 23 June. Just two days before the World's 50 Best Restaurant Awards, expect to rub shoulders with respected chefs from around the world and enjoy his take on the British classics. Think Cured English Back Bacon & Eggs and Sausage, Hash Brown, Mushrooms and Hand-braised Borlotti Beans, which can be washed down with Nyetimber's 1086 Rosé Vintage 2010. It's the world's first Prestige Cuvee Rosé produced from 100 per cent estate-grown fruit in West Sussex.
Happening this 23 June 2019 at Jaan from 11am to 2pm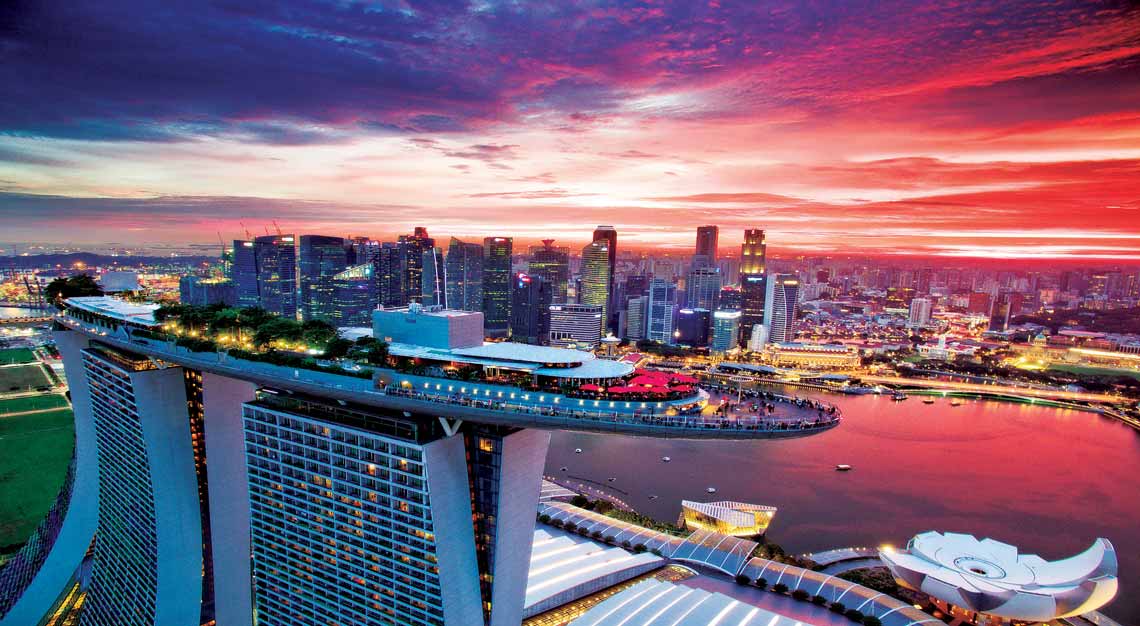 Sky High Gourmet Fiesta at CÉ LA VI
In celebration of the upcoming World's 50 Best Restaurants awards, CÉ LA VI will be offering a one-time meal with a view. The Sky High Gourmet Fiesta, held this 25 June 2019, will feature food prepared by a solid team of 12 chefs and mixologists. Dig into Chittenard Chicken Roti by Mano Thevar (Thevar), Uni Bibimbap by Louis Han (Kimme) and dessert by both Janice Wong (2am:dessert bar) and Fabrizio Fionarni (Luca Fantin).
Happening this 25 June from 12pm to 3pm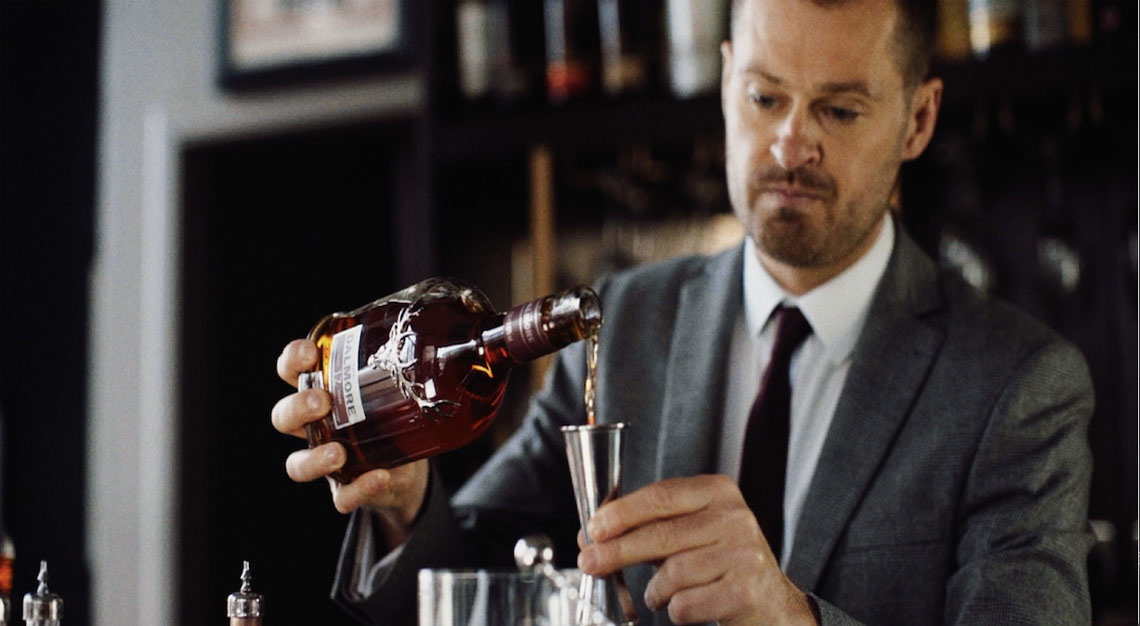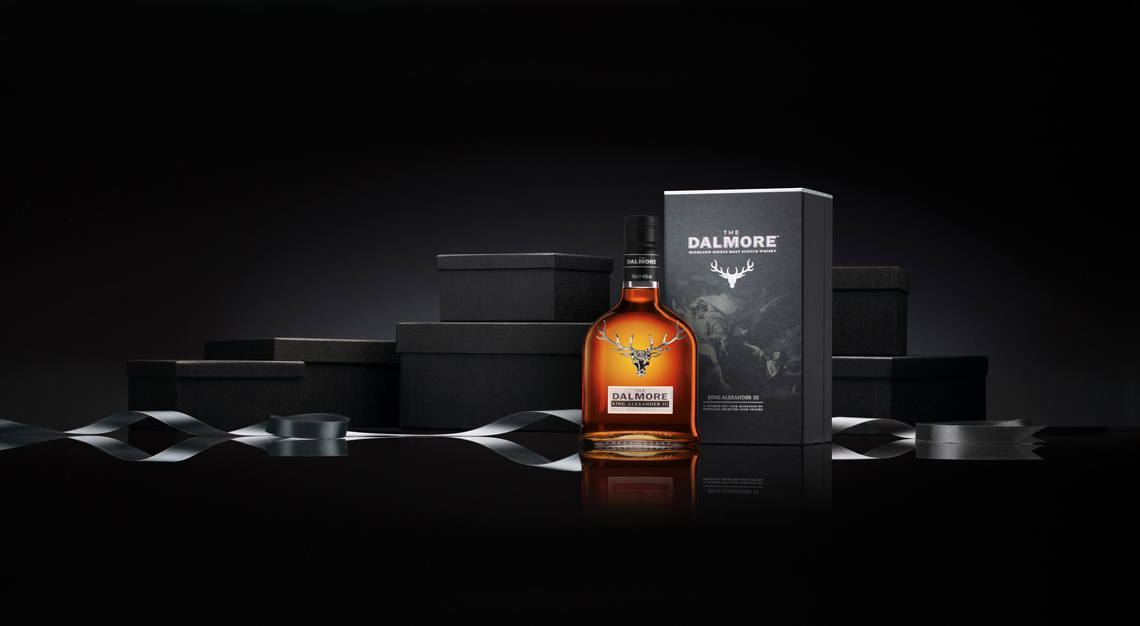 The Dalmore's Royal Feast
Enjoy an exclusive whisky pairing experience by The Dalmore at db Bistro & Oyster Bar. Together with 19 other like-minded folk and Stephen Martin, Whyte & Mackay's Global Single Malt Whisky Specialist, feast on a four-course meal paired with cocktails and select whiskies. Enjoy The Dalmore Cigar Malt and Port Wood Reserve while you listen to Martin regale you with the brand's Royal heritage and age-old approach to multi-cask maturation. That's something you'll see in The Dalmore King Alexander III, the world's first single malt aged six different ways.
Happening this 26 June at db Bistro & Oyster Bar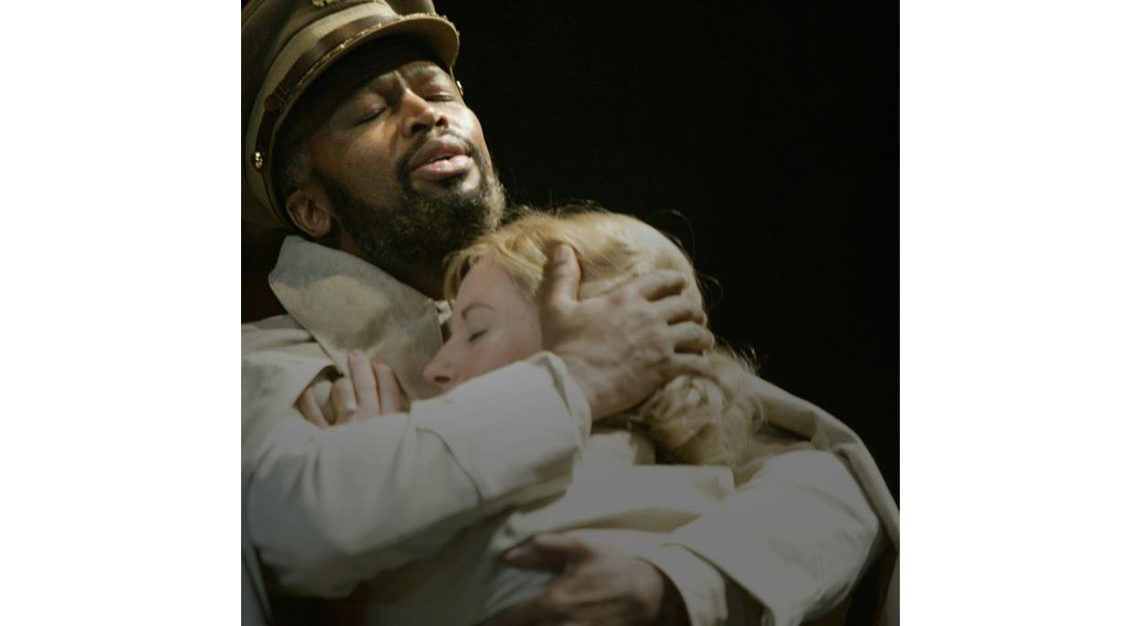 SRT presents Othello by the Royal Shakespeare Company
Fans of William Shakespeare can catch Othello being performed live by the Royal Shakespeare Company on the big screen on Friday 14 June. The show is helmed by director Iqbal Khan, who was the first British Asian to direct a play for the West End. Written in 1603, Othello is one of the most famous literary explorations of power, jealousy and revenge, and tells the story of a powerful general, whose life and marriage gets ruined by the conniving Iago.
Happening tomorrow at 7.30pm at the KC Arts Centre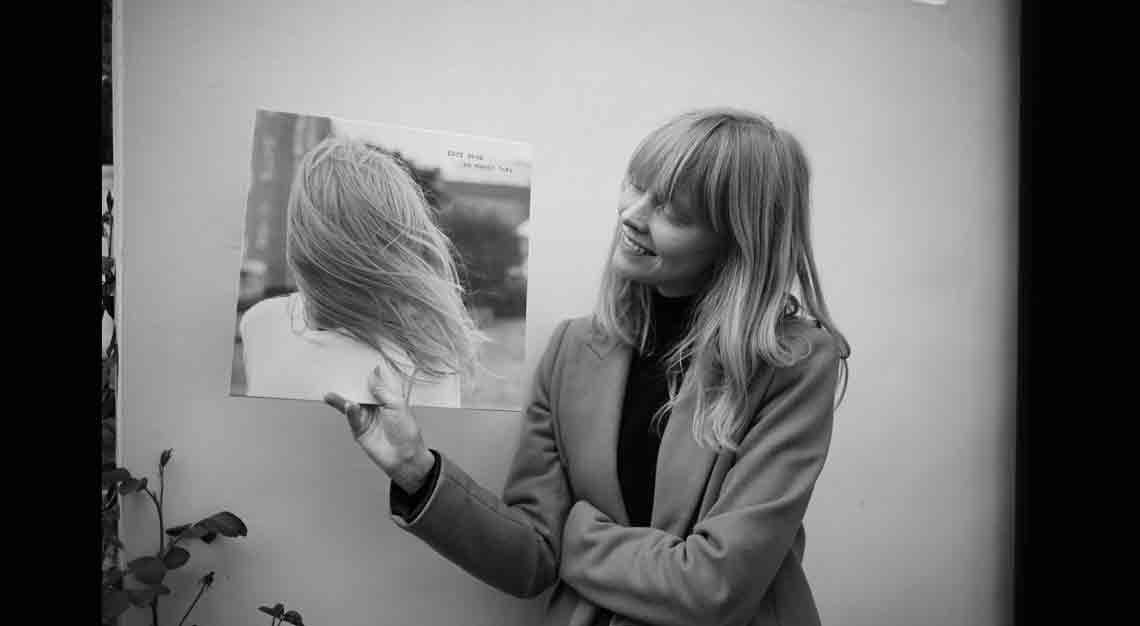 Lucy Rose, Live in Singapore
English folk-rock songwriter Lucy Rose is back in Singapore after her sold-out show at The Projector in 2017. Now out with her new album, No Words Left, she will be performing at Kilo Lounge on Friday 14 June, following which she will be in Bangkok on 16 June at Live Arena. Grab a beer or two and sing along with her.
Happening at 7.30pm at Kilo Lounge this 14 June 2019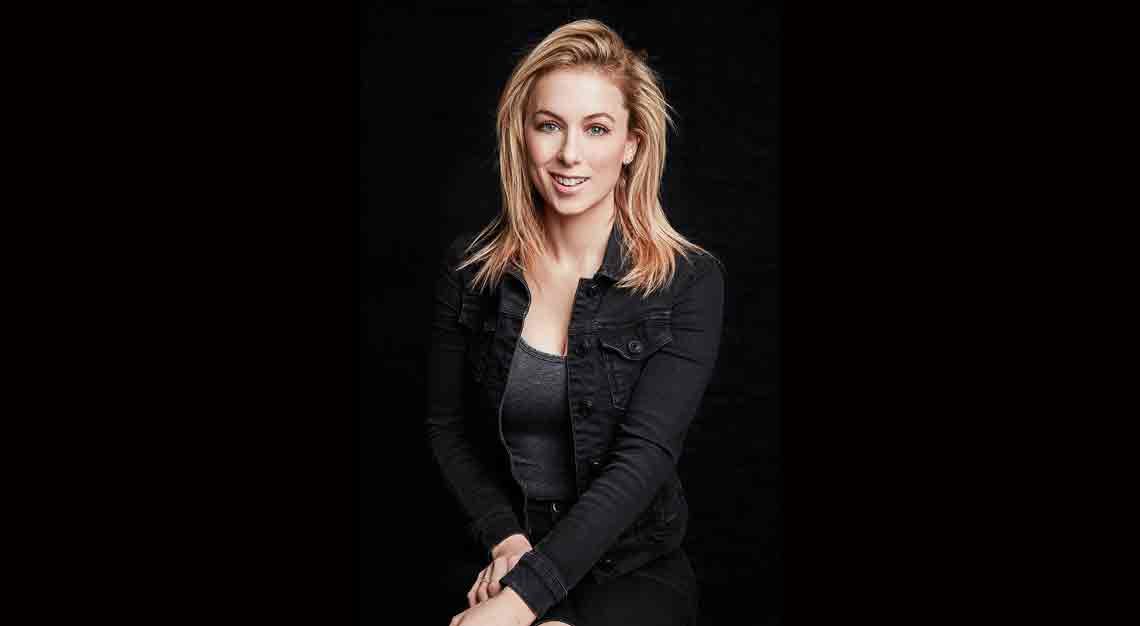 Iliza Shlesinger
Liked Iliza Shlesinger's Elder Millenial on Netflix? Then you'll like this. The stand-up comic is set for her Singapore debut at the Capitol Theatre this Saturday. A bit of background info if you're unfamiliar: She is the youngest and only woman to have won champion at Last Comic Standing, she has been a guest on the Today Show and The Late Late Show with James Corden, and she's way funnier than female comics like Margaret Cho. True story.
Happening at The Capitol on June 15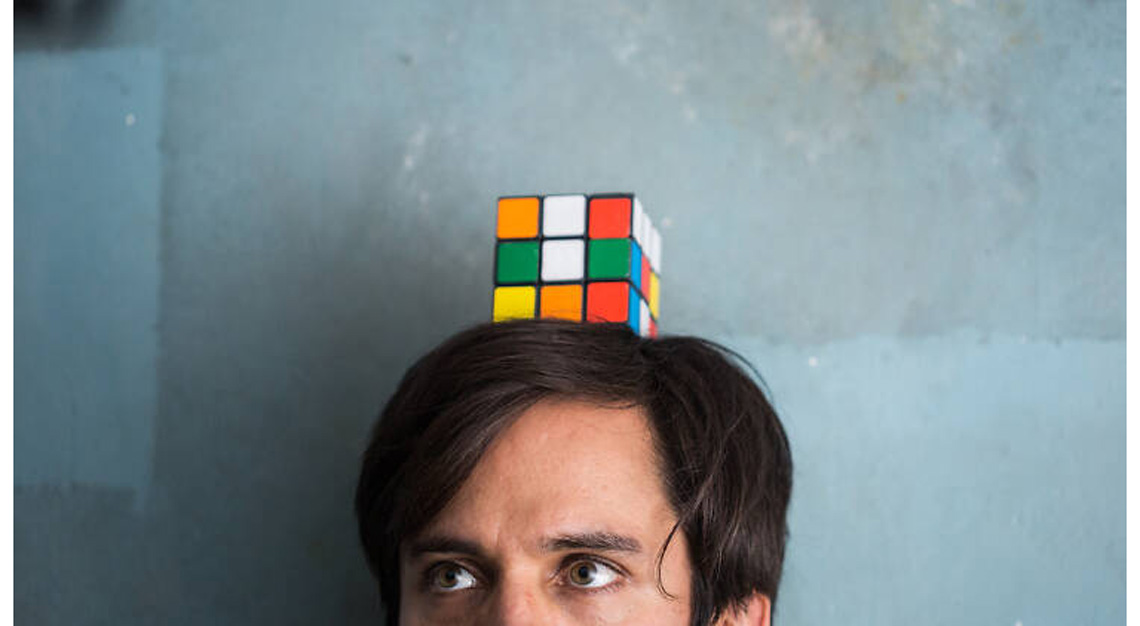 Mexican Film Festival
Hosted by The Projector in partnership with The Embassy of Mexico, this year's Mexican Film Festival presents seven films that span the genres of comedy, romance, drama, thriller and horror. The festival will open with a screening of Museum by Alonso Ruizpalacios, followed by a Q&A session with the makers of the film. It will run from 6 to 12 June and screenings will be held at both The Projector and NUS Shaw Foundation Alumni House.
The Mexican Film Festival will be held from 6 June to 12 June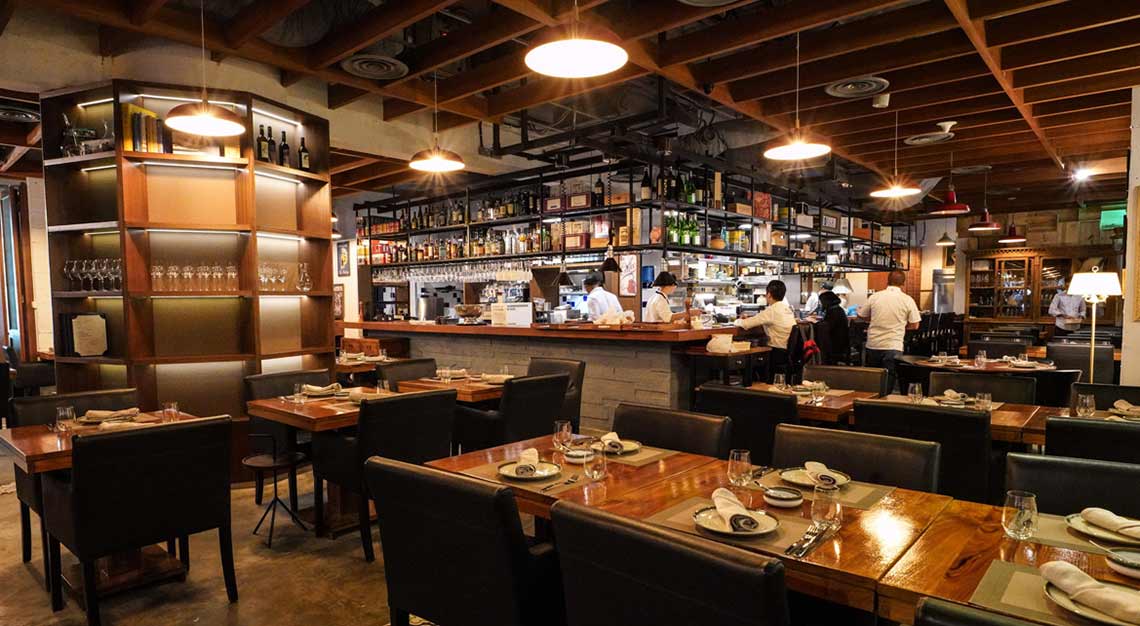 A Nadodi x OLA Cocina Del Mar Special
Chef Sricharan Venkatesh of Nadodi will collaborate with chef Daniel Chavez of OLA Cocina Del Mar for one night, presenting traditional South Indian cuisine with Peruvian-focused flavours. Highlights of this exclusive five-course menu include Fish Head Curry Ceviche, Dosa Tacos and Mind of Coconut, an elusive Peruvian inspired dessert.
Book yourself a table at OLA Cocina Del Mar Singapore on 12 June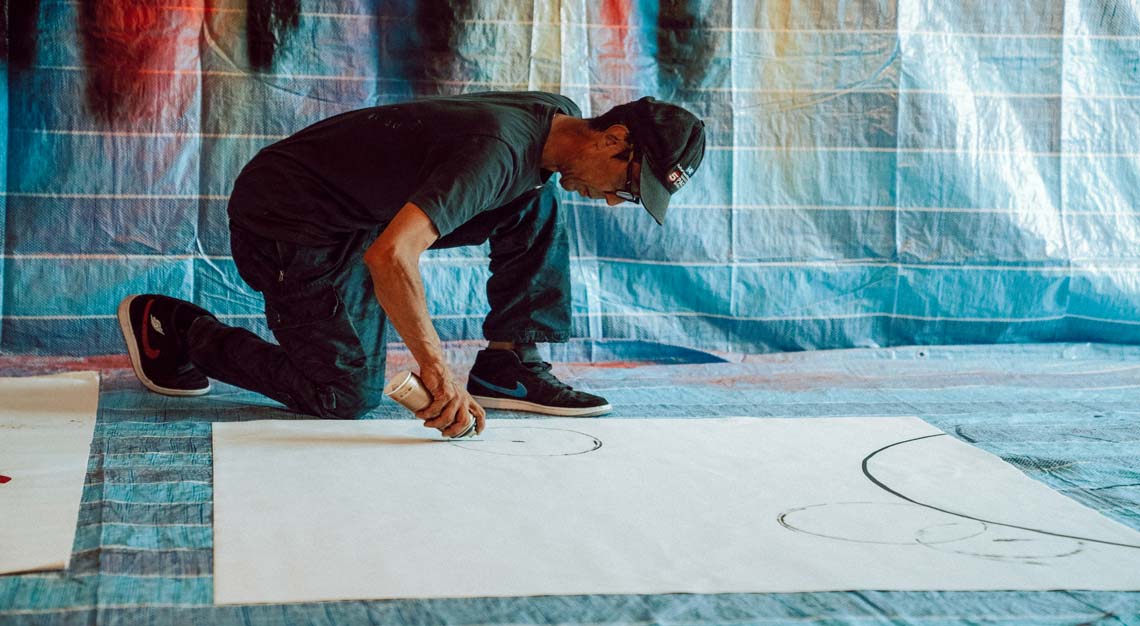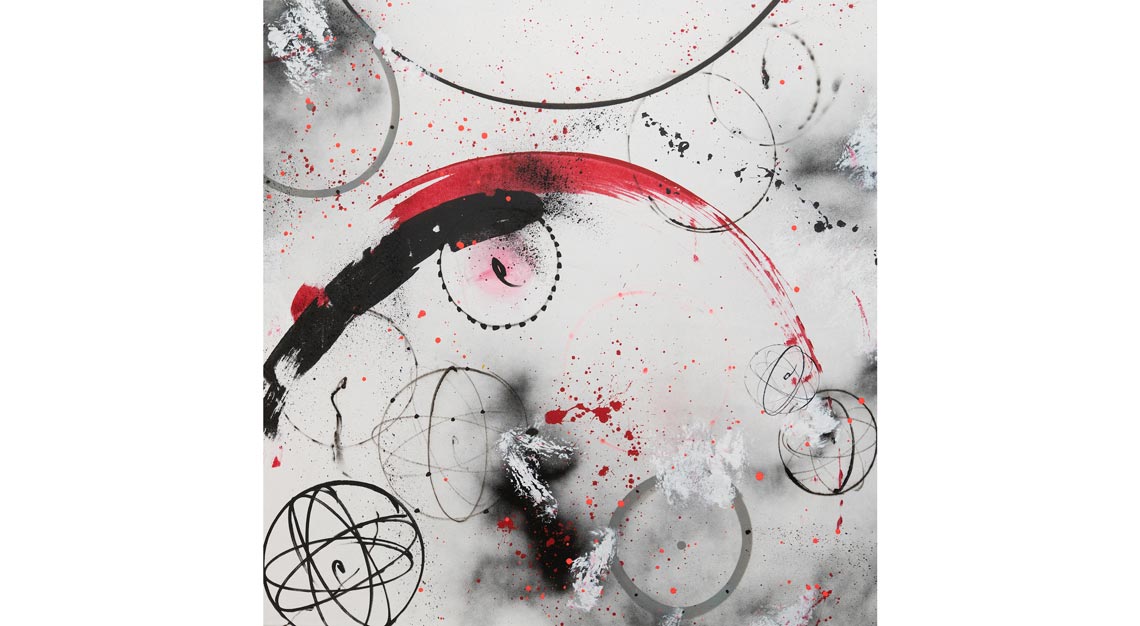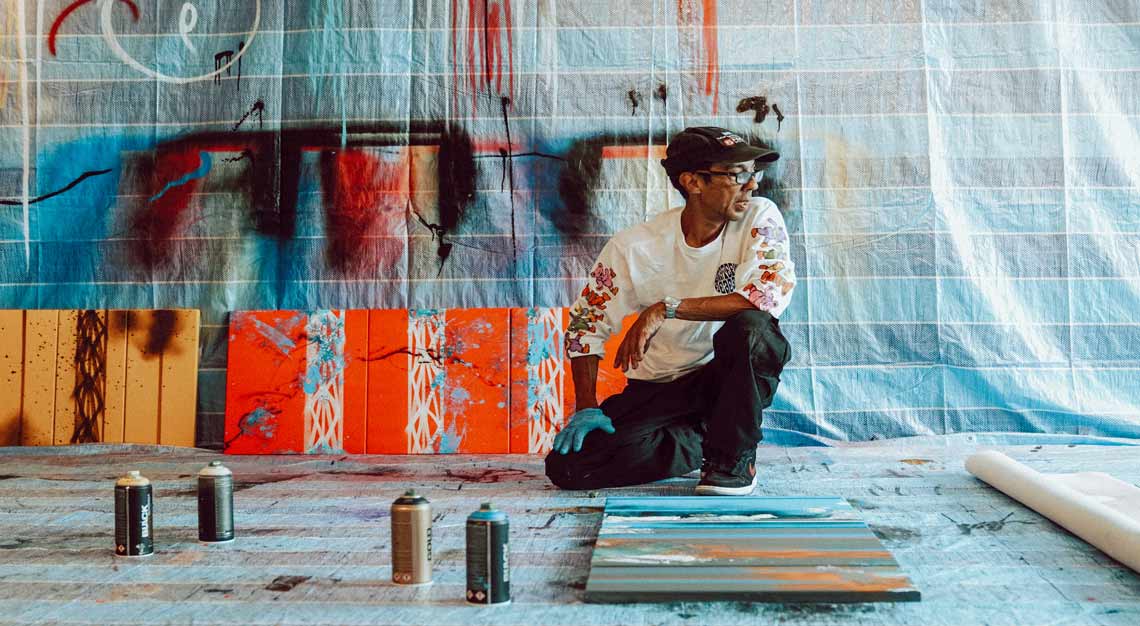 Constellation
Delve into the world of graffiti through Constellation, an exhibition showcasing the works of Futura, the godfather of contemporary street art. Curated by pop artist Jahan Loh, the exhibition will showcase 30 specially commissioned pieces that highlight Futura's first encounter with Singapore in 1974.
 Constellation will run until 9 June at the Gillman Barracks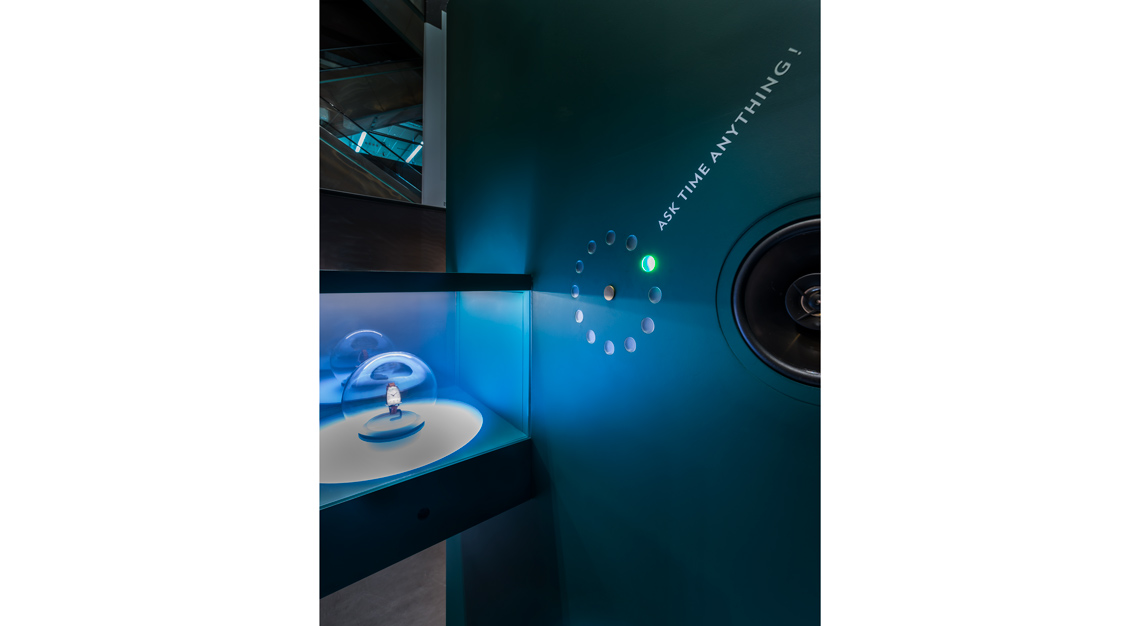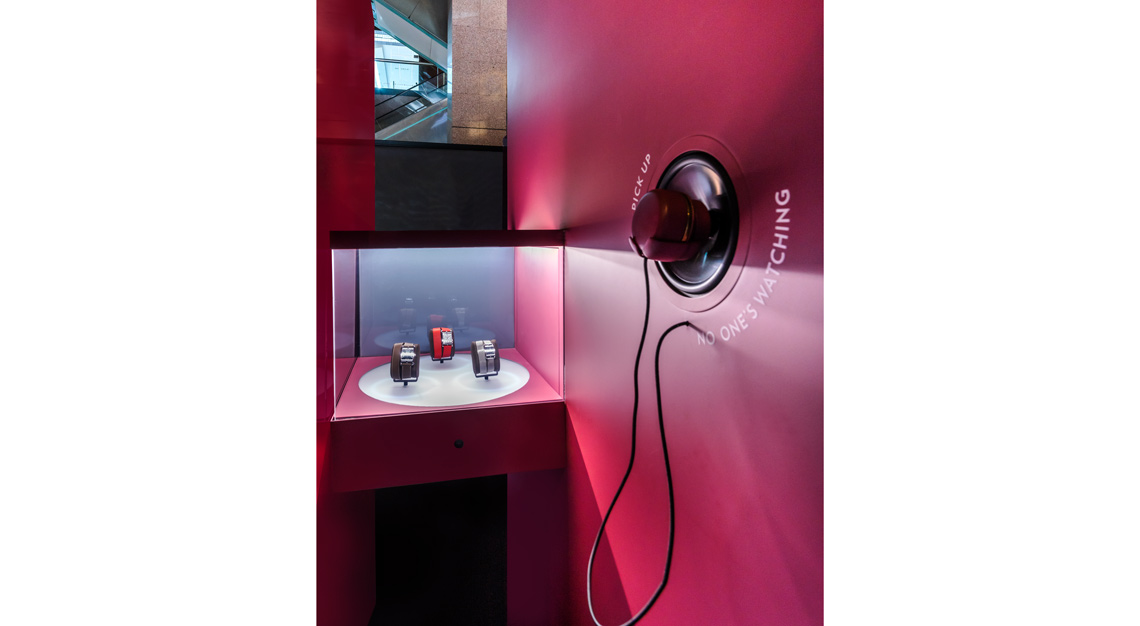 Time, a Hermès object Exhibition
Appreciate the art of watchmaking at Time, a Hermès Object exhibition, whereby the French maison will showcase its 2019 watch novelties. Taking place at Ngee Ann City, the travelling exhibition explores Hermès' thought process and style through interactive and quirky elements that display the labyrinth of time. Watches on show include the latest iterations of the Carré H and Cape Cod, as well as the all-new, saddle-shaped Galop d'Hermès.
Time, a Hermès Object runs from 24 May to 2 June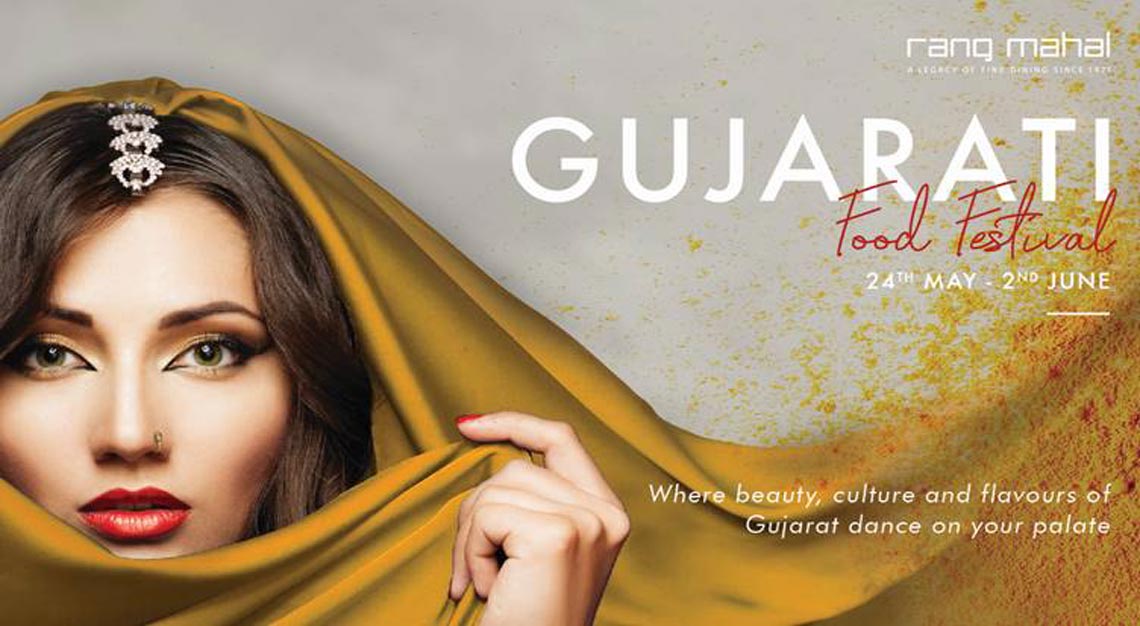 Gujarati Food Festival
Rang Mahal is hosting renowned Gujarati cuisine caterer, Tapan Chokshi, and his team of chefs from Ahmedabad in Gujarat, India for a 10-day festival. Together with Rang Mahal's corporate chef, Milind Sovani, the team will present an array of authentic and traditional Gujarati dishes. Highlights of this purely vegetarian menu include Gujarati favourites such Keri No Ras, fresh tangy sweet mango pulp and Tadka Undhiyu, a hallmark one-pot veggie casserole.
The Gujarati Food Festival will take place from 24 May to 2 June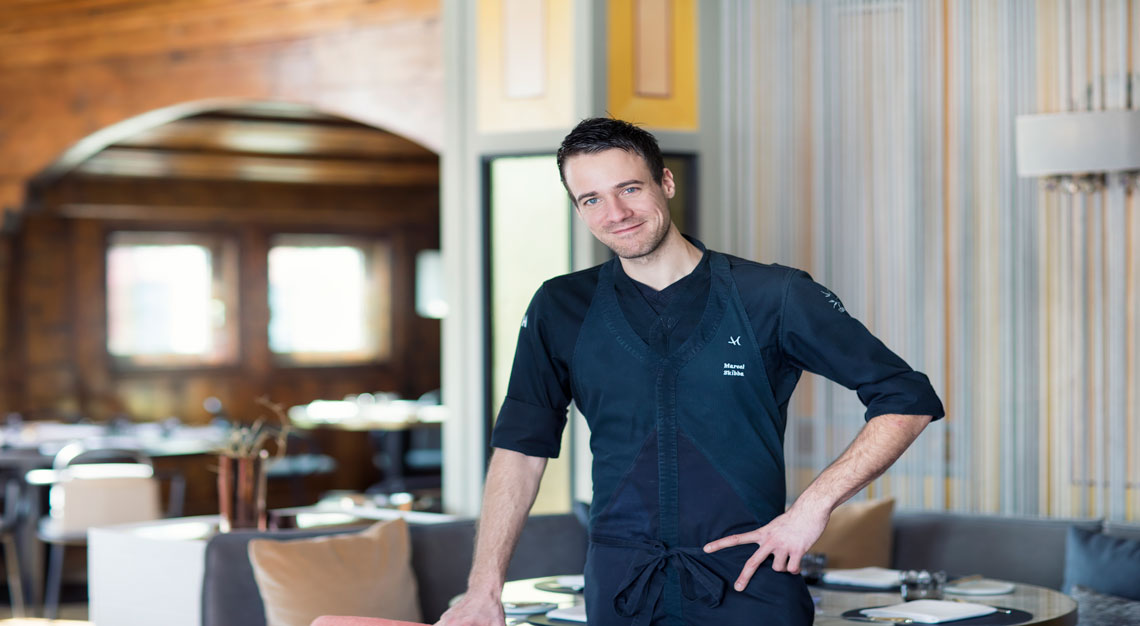 IGNIV by Andreas Caminada X V Dining
Marcel Skibba, head chef of one-Michelin star restaurant, IGNIV by Andreas Caminada, will be taking over V Dining Singapore for four days. Partnering with V Dining's head chef, Lee Jing Peng, chef Skibba is set to delight foodies with an exclusive eight-course menu ($350++ per person, $450++ per person with wine pairing) comprising specially created delights such as Pigeon Trevisano Cherry and Foie Gras Yoghurt Jackfruit.
The eight-course menu is available at V Dining Singapore from 28 to 31 May. Lunch and dinner service is available only on 31 May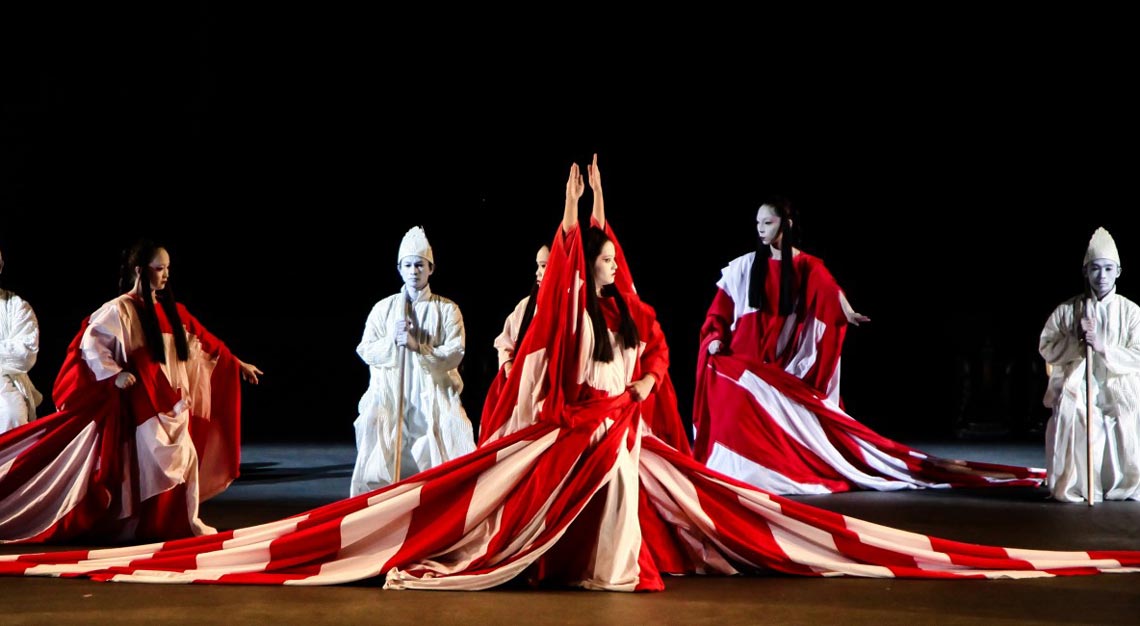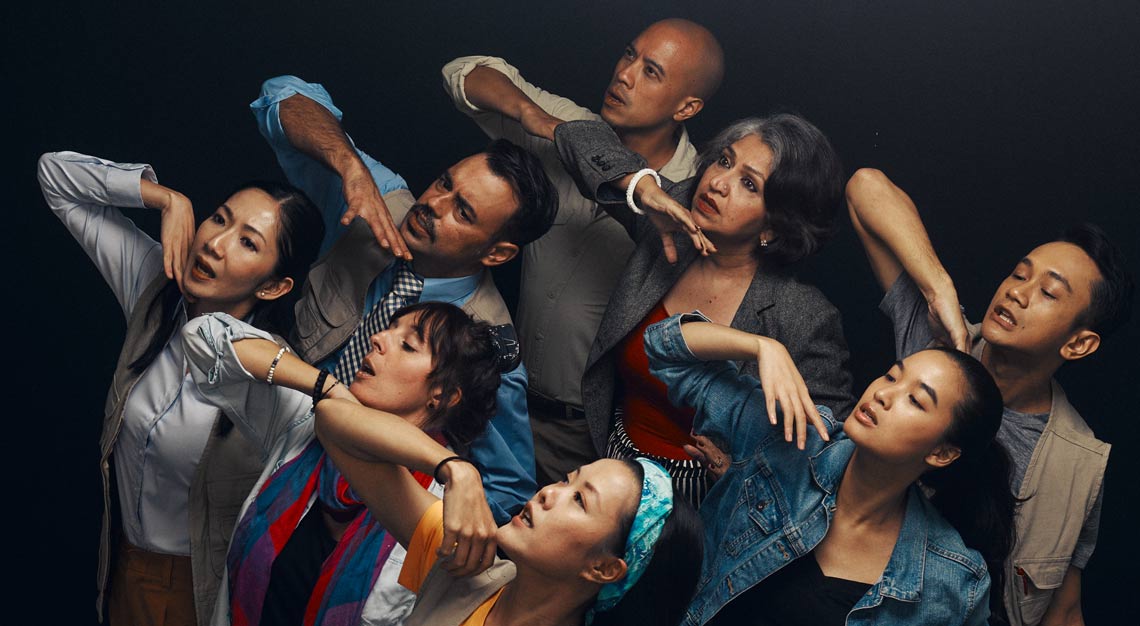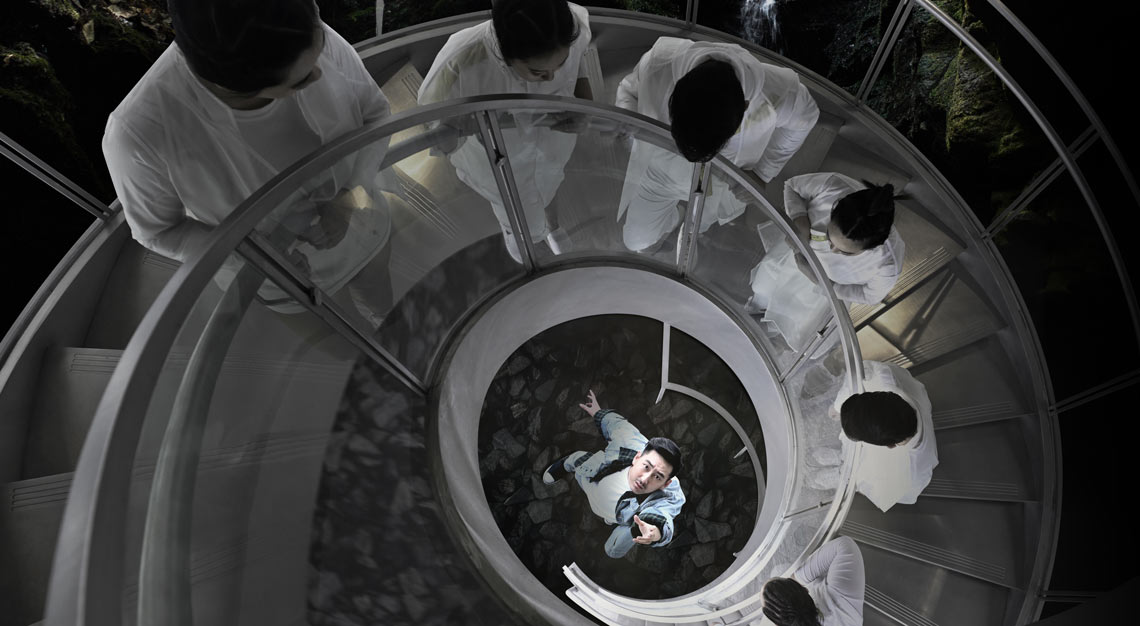 Singapore International Festival of Arts
Explore Singapore's thriving creative scene as the Singapore International Festival of Arts (SIFA) returns for its 42nd edition on 16 May. The festival showcases a range of programmes from all over the world, spread over 18 days at various locations across the island. Don't forget to catch the headlining play Dionysus – a cross-cultural adaptation of the Greek tragedy The Bacchae – by Suzuki Company of Toga (Japan) and Purnati Indonesia (Indonesia).
SIFA runs from 16 May to 2 June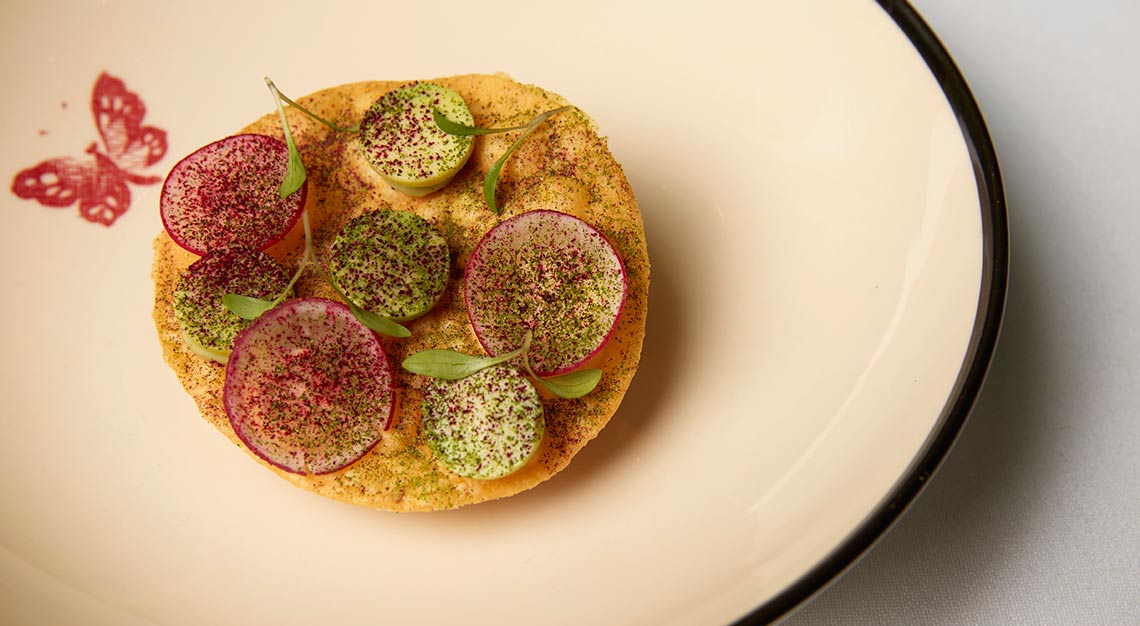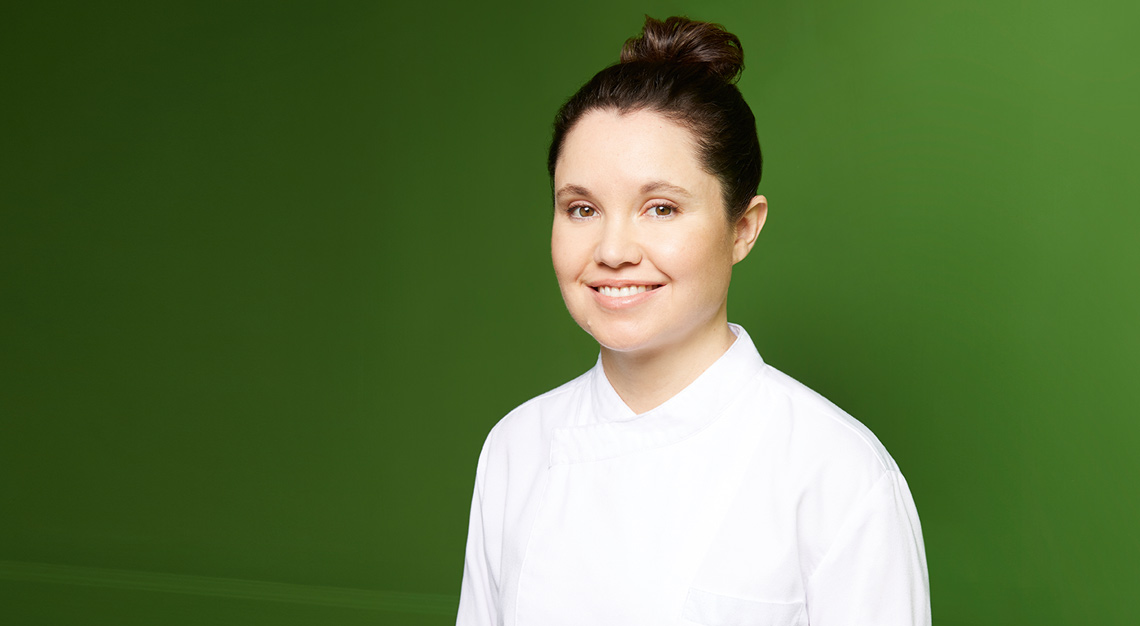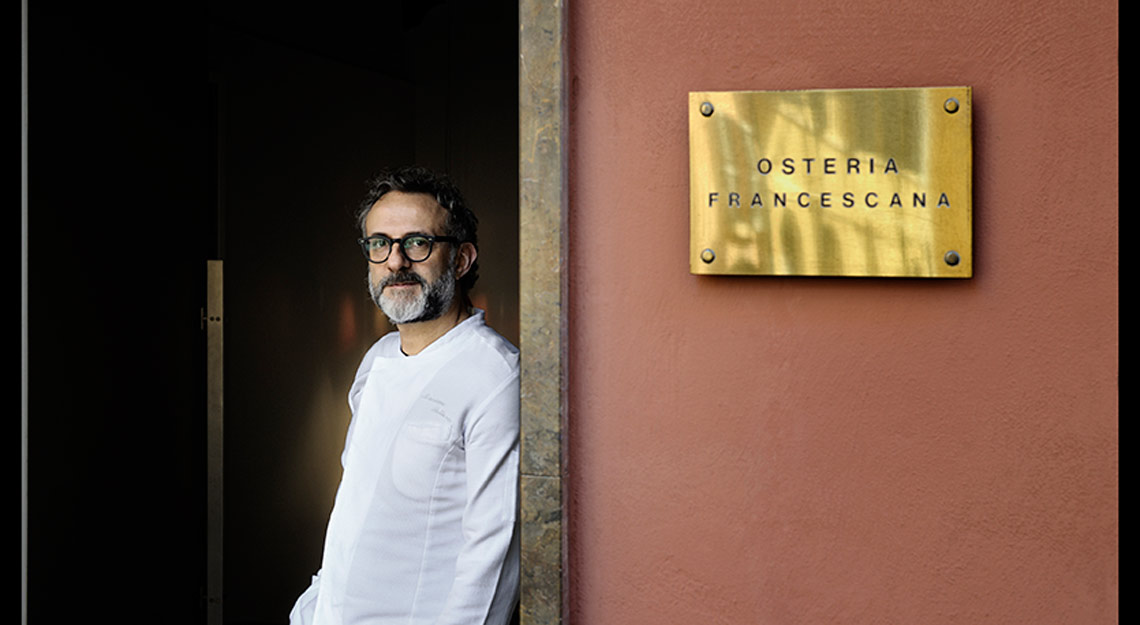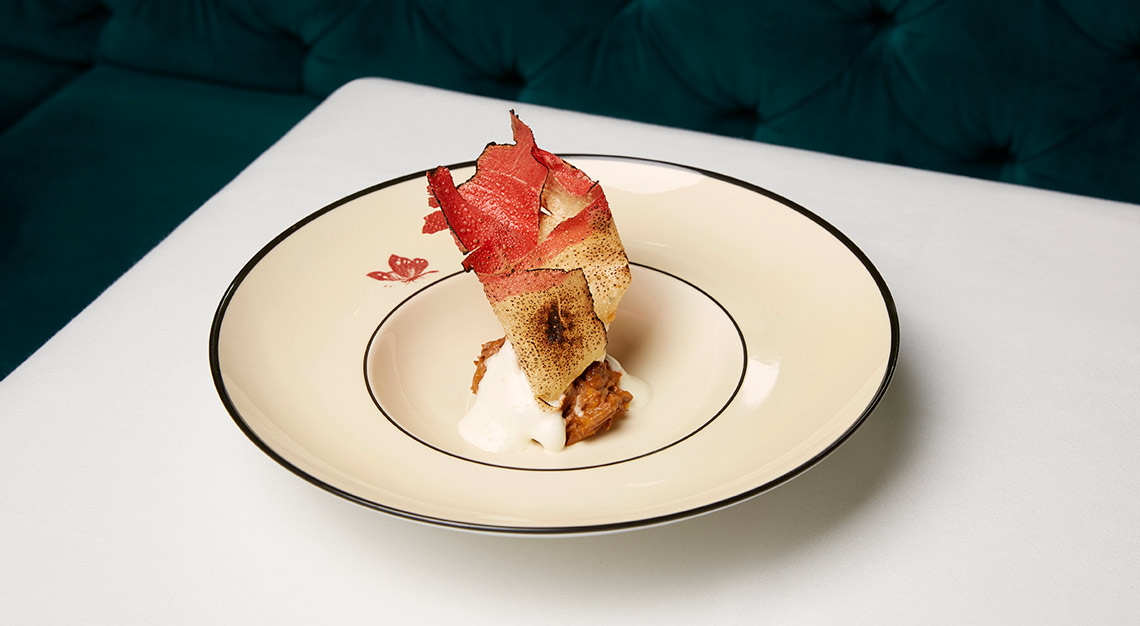 Gucci Osteria da Massimo Bottura Singapore edition
Gucci Osteria's five-week pop-up in Singapore is currently running until 2 June at the Arts House. For the uninitiated, Gucci Osteria is the brainchild of luxury fashion house Gucci and world-renowned chef Massimo Bottura. The 60-seater Singapore edition features walls charmingly kitted out with the iconic red Gucci Herbarium motif wallpaper that was exclusively flown in from Florence. The stage that's built within the Arts House is strikingly clad in a shade of green; the same exact colour that can be found in Gucci Osteria in Florence.
The Uni Crab Tostada is a lip-smacking start to our gustatory journey here. Resting beneath a crisp corn tortilla cracker is a serving of sweet crab salad bathed in a briny Hokkaido uni sauce; the cracker is adorned with pickled radish, avocado, chipotle mayonnaise and coriander and hibiscus powder. The Crunchy Part of the Lasagna, however, failed to meet our expectations. The ragù and béchamel sauce combination could have been served in a bigger portion to allow for a more balanced bite when indulged together with the pasta sheet.
We cleansed our palate with the Charley Marley, a heart-warming ode to chef Bottura's second son, Charlie, who loves chocolate. The decadent finger sandwich is made up of nectarous layers of hazelnut biscuit (which has 'Gucci' engraved on it), hazelnut praline, dark chocolate ganache and lastly, kaya cream, which added the perfect touch of local flavour to the dessert.
Gucci Osteria da Massimo Bottura Singapore edition will take place from 1 May until 2 June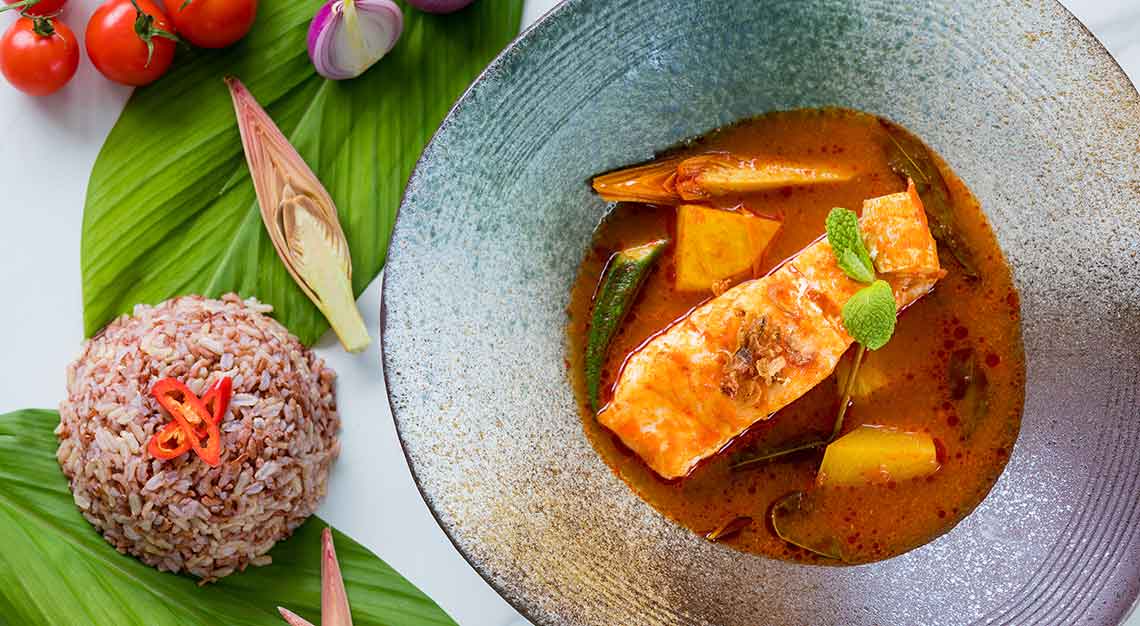 Verde Kitchen Introduces Sustainable, Seasonal Menu Specials
If turning off your lights for an hour isn't enough this Earth Day, then head to this cosy 32-seater at Hilton Singapore for a delicious farm-to-table spread using locally farmed ingredients and sustainably sourced seafood. The seasonal menu is designed to raise awareness about sustainable food systems, and will feature delectable options such as Nonya-style New Zealand Rockling Fish ($24), Oven-baked Lemongrass Lacto Chicken ($24) and a Grilled Tuna Burger in Sunflower Seed Brioche ($24).
Verde Kitchen's seasonal menu is available until 31 May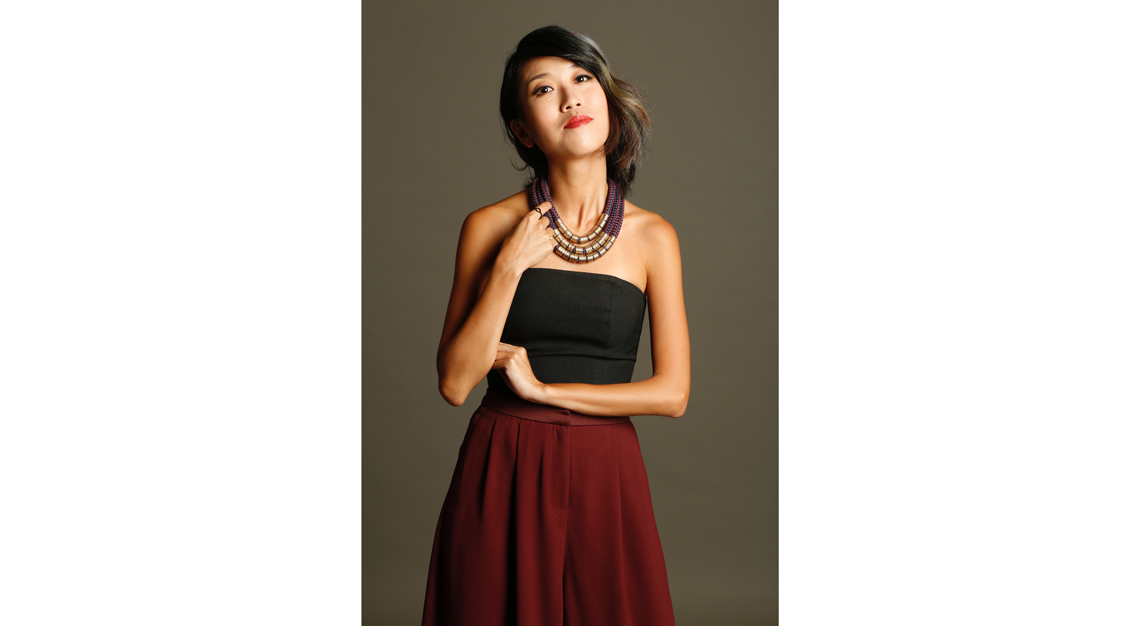 Maduro's Tiara Friday Club
Immerse yourself in an evening of jazz and cocktails at the launch of Maduro, a new listening lounge and bar in Dempsey. Situated above the all-day French bistro Atout, Maduro will serve up age-old wines, Scottish malt whisky and sultry covers of Ella Fitzgerald and Frank Sinatra's greatest hits by local singer Melissa Tham.
Maduro's Tiara Friday Club takes place on 24 May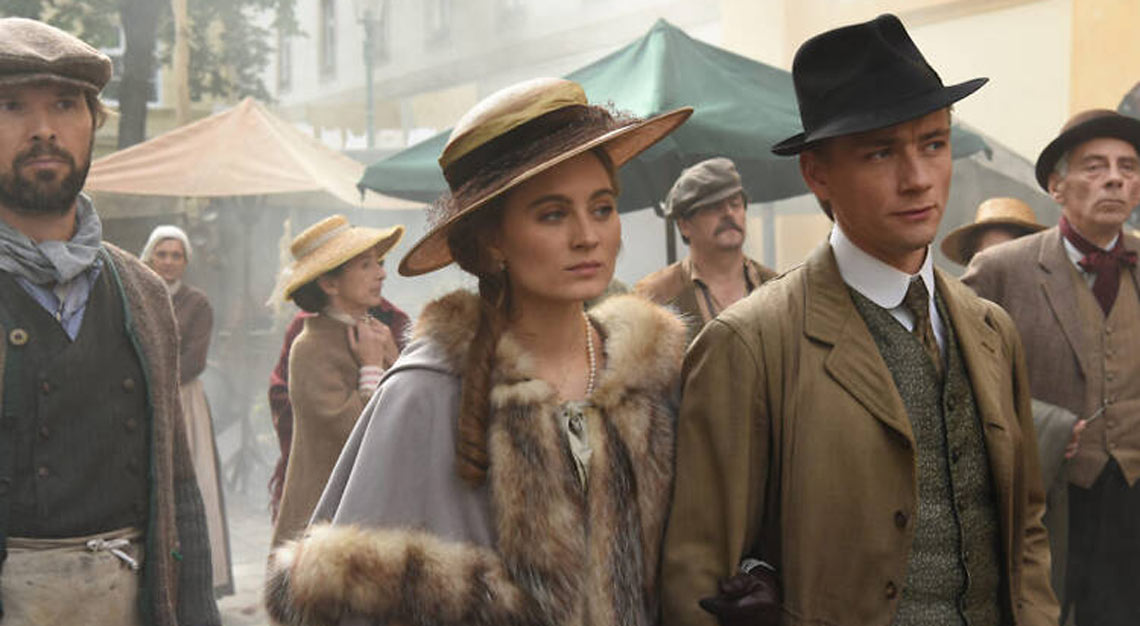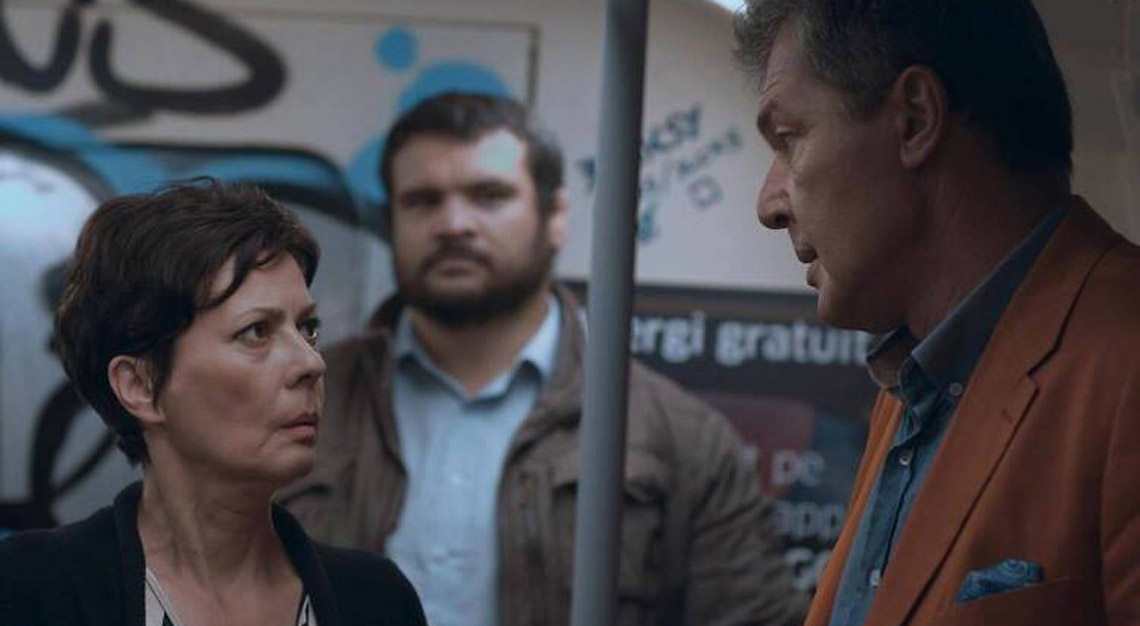 European Union Film Festival
Hosted at the National Gallery Singapore, the European Union Film Festival (EUFF) is back for its 29th edition to showcase the best of contemporary European cinema, with Romania as this year's featured country. Catch films of various genres from comedy musicals to historical dramas and special highlights such as 'Beside Me' (Romania) and 'A Fortunate Man' (Denmark).
European Union Film Festival runs until 19 May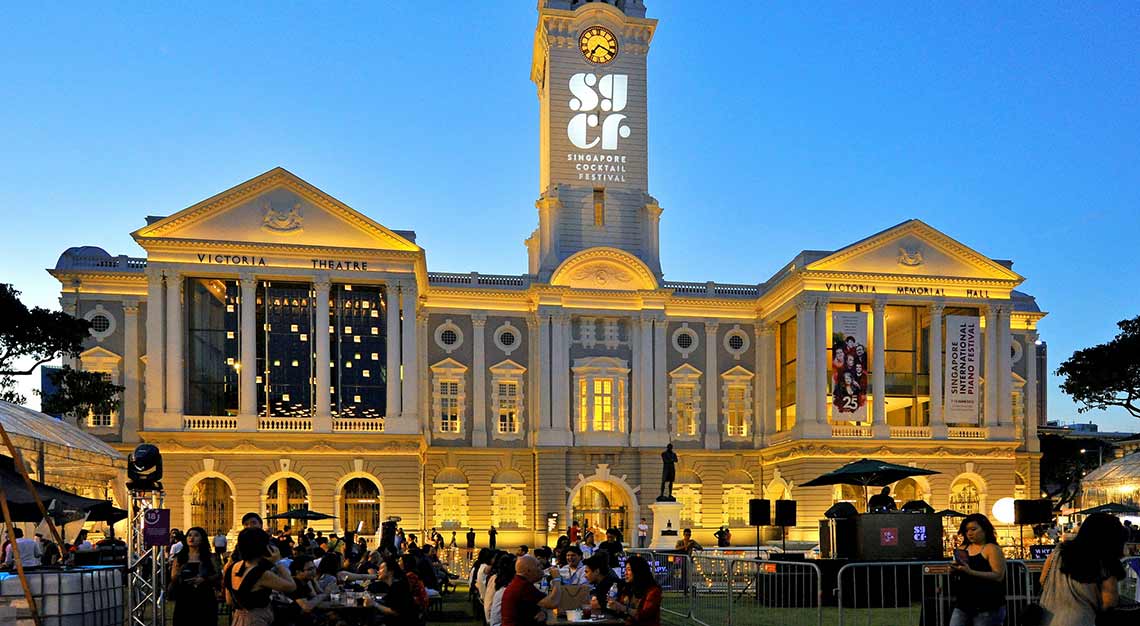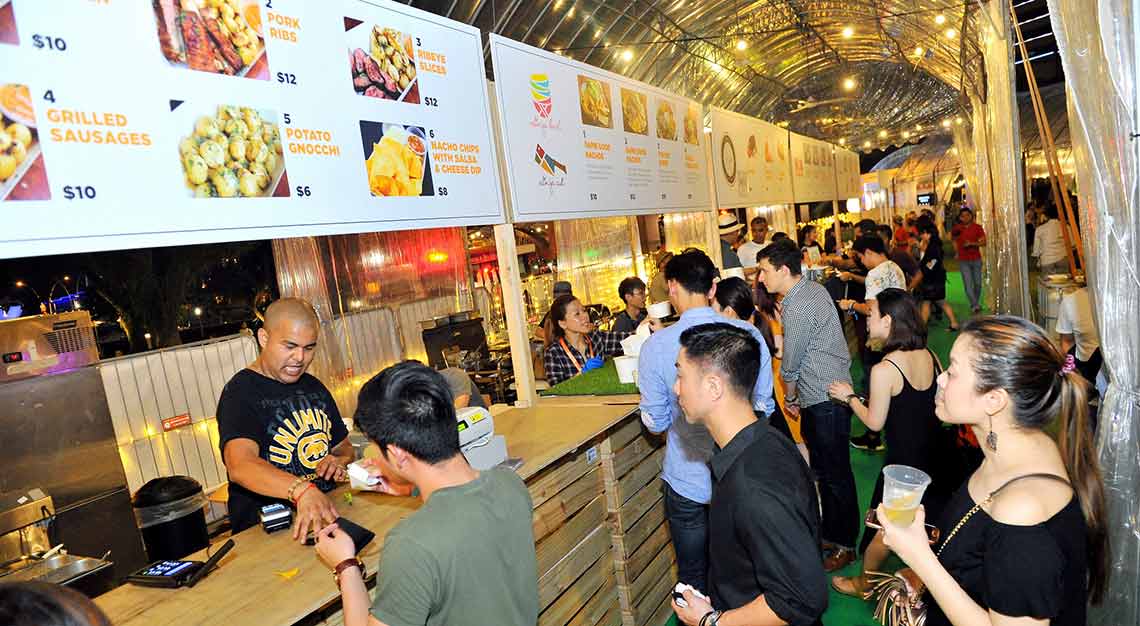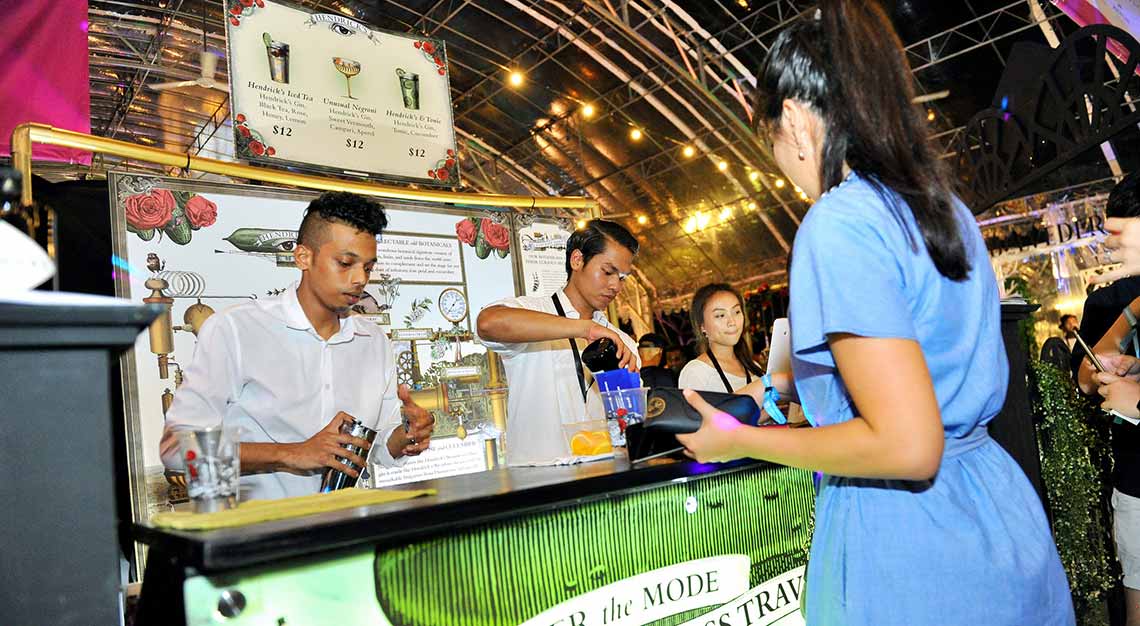 Singapore Cocktail Festival
Get ready for a special bicentennial edition of the Singapore Cocktail Festival. This year's Festival Village at Empress Lawn will play host to the 2019 Asia's 50 Best Bars' winners, artisanal spirit brands and, of course, the best street food. You can also look forward to a range of bar tours and takeovers across the island, a Barstylez International Bartender Championship, where bartenders from more than 25 countries showcase their best cocktail skills, as well as the #SGCFBarAcademy event, where industry leaders will engage in discussions about cocktail culture and trends.
Singapore Cocktail Festival will be held from 10 to 18 May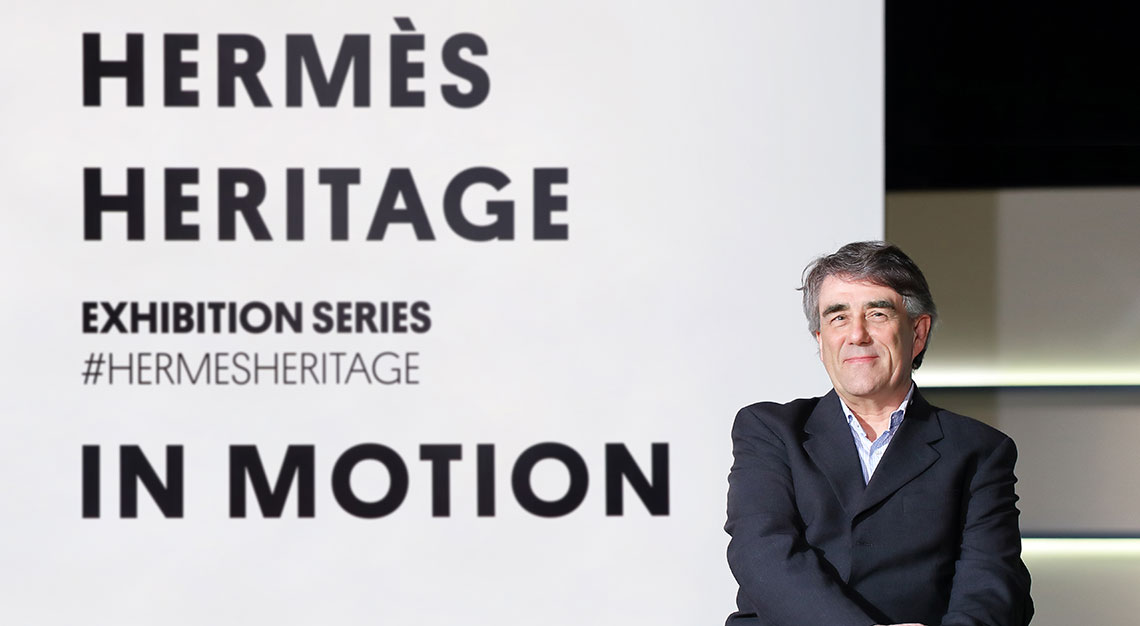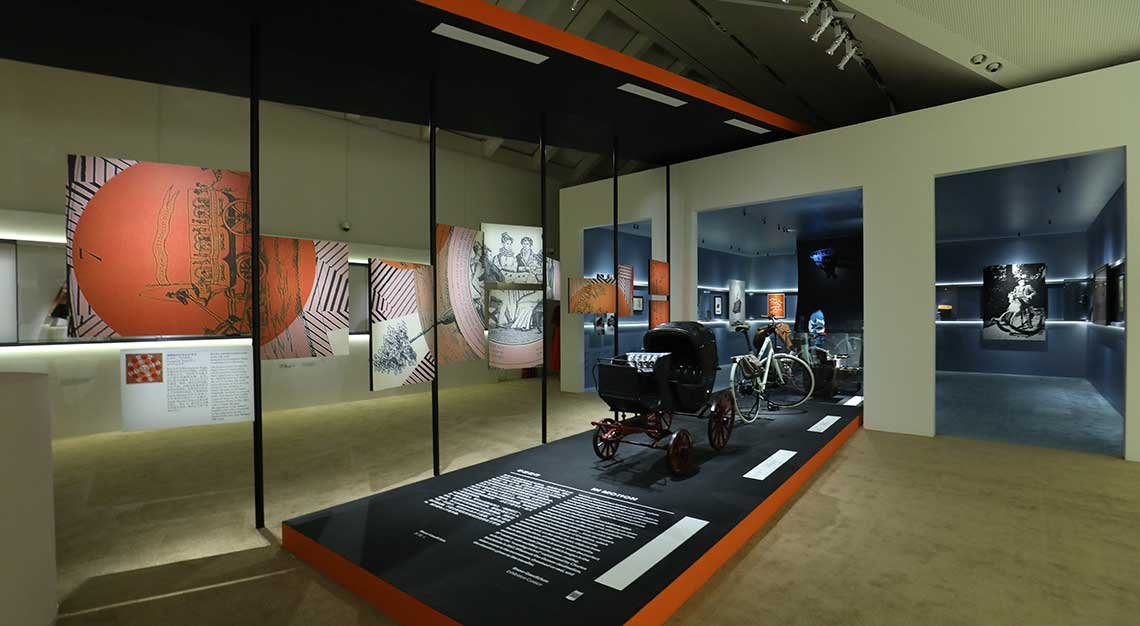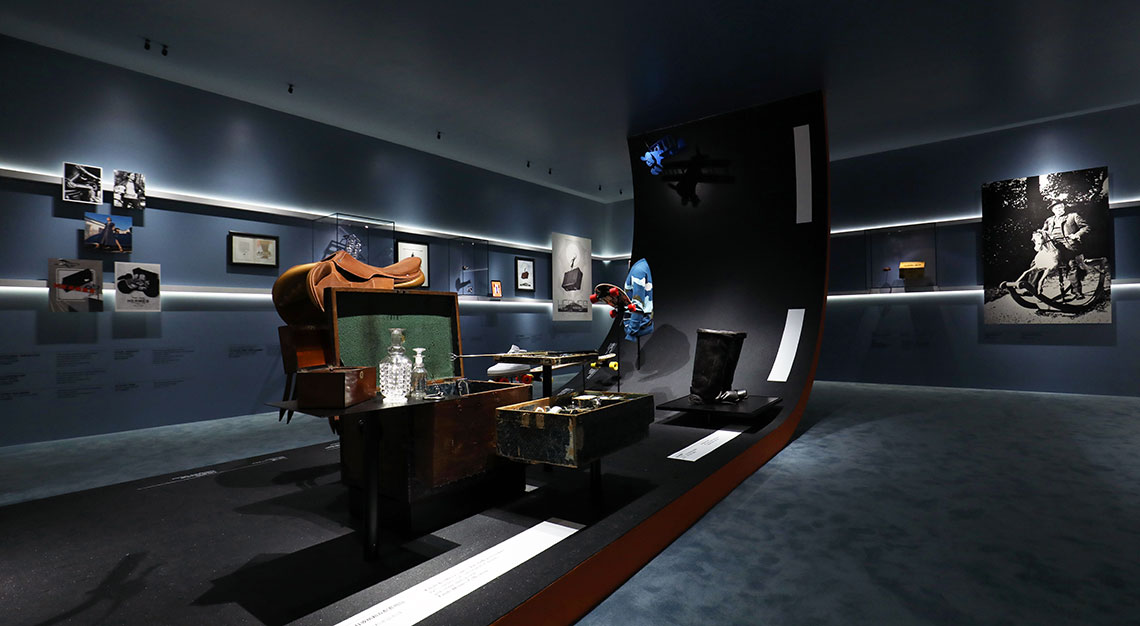 Hermès Heritage – In Motion
Take a trip back in time with the Hermès Heritage – In Motion exhibition at Hermès Liat Towers. The exhibition explores the spirit of travel that is deeply rooted in the brand's DNA, and will present objects from the Émile Hermès collection, the brand's archives, the Hermès Conservatoire of Creations and other contemporary pieces.
Hermès Heritage – In Motion runs from 11 to 19 May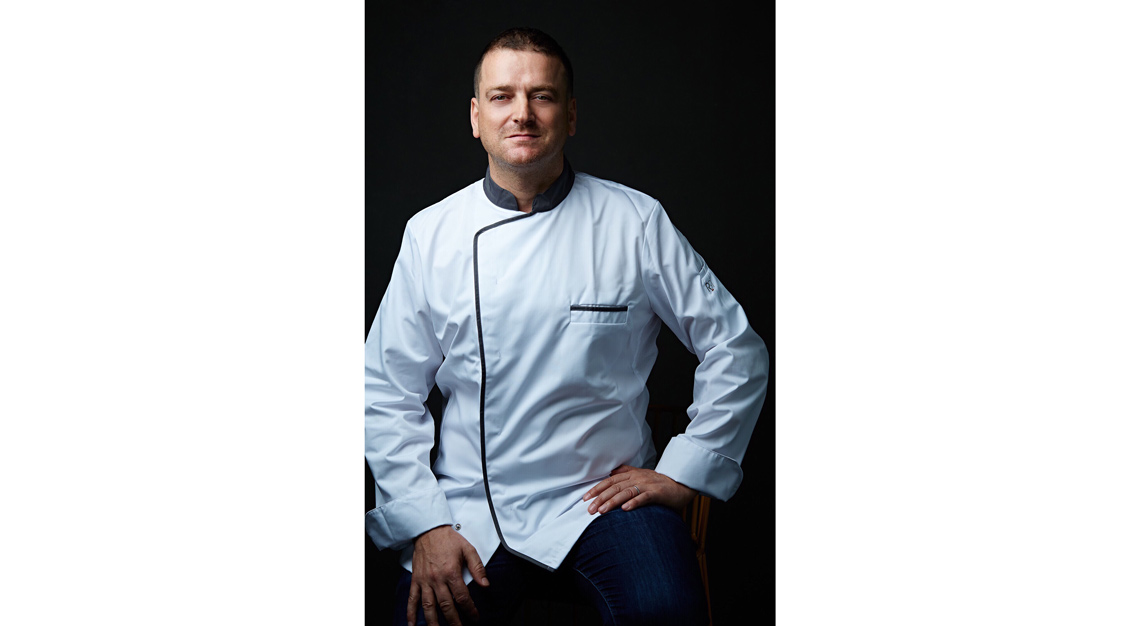 Chef Beppe de Vito of Aura restaurant
Exclusive contemporary Four-Hands collaboration between Aura and Lume
Head over to Aura at the National Gallery of Singapore to indulge in the gastronomic showcase of award-winning Italian cuisine curated by chef Beppe De Vito from Aura and chef Luigi Taglienti from one-Michelin-starred Lume in Milan. Highlights of this exclusive menu include chef Luigi's signature creations such as Squid in Black and White and Black Truffle Tiramisu.
The exclusive Four-hands collaboration menu is available from 15 to 18 May at Aura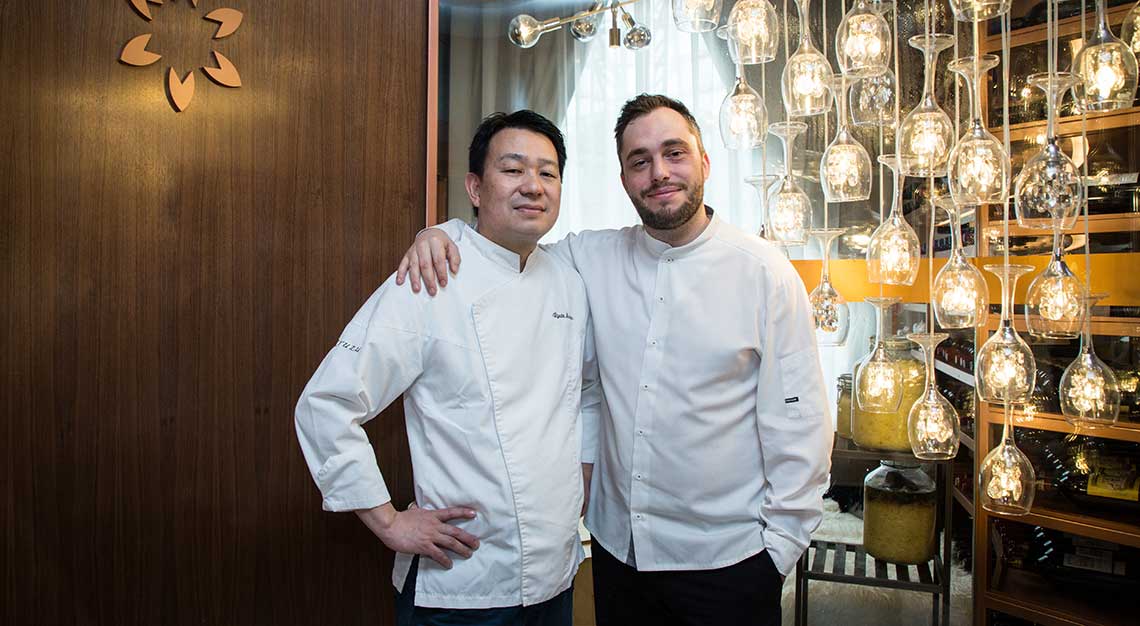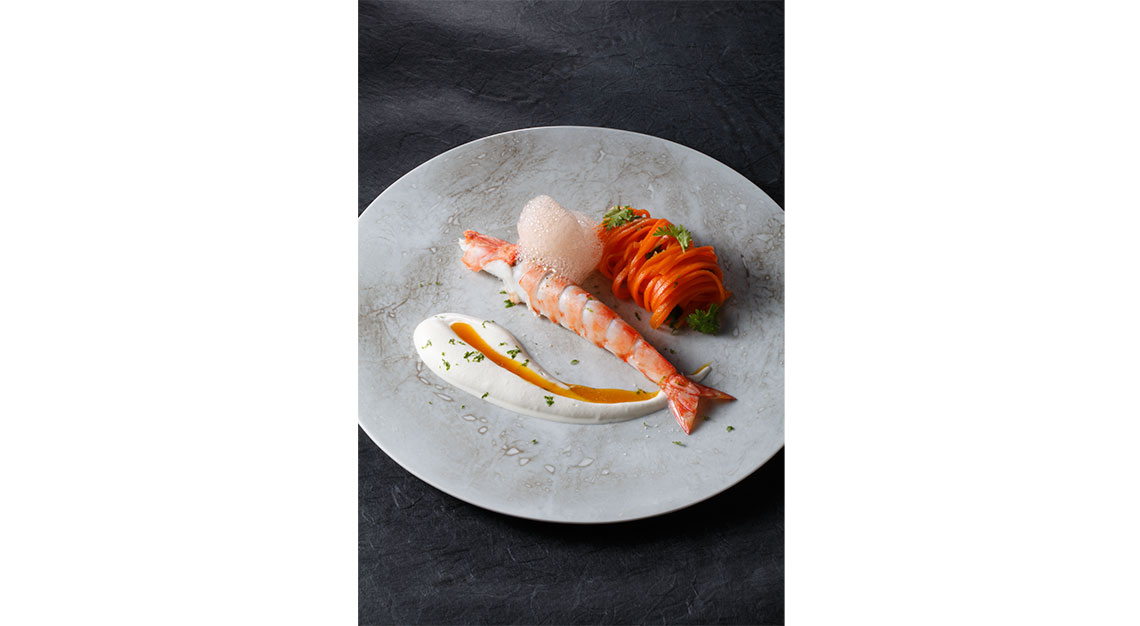 Art at Curate by Chef Ryuta Iizuka
Experience French-Japanese cuisine this year at Art at Curate – Resorts World Sentosa's annual celebration of gastronomic art. This year's edition features chef Ryuta Iizuka from two Michelin-starred Ryuzu in Tokyo in a four-hands collaboration with Curate's chef de cuisine Benjamin Halat. Utilising mainly seasonal Japanese produce, must-haves include Chef Iizuka's signature Shiitake Mushroom Tarte as well as an exclusive creation called Grouper, an intriguing take where the fish is deftly poached with a light Japanese citrusy touch.
Art at Curate runs from 10 to 16 May 

Peroni Sunset Cinema
Calling all film buffs! Catch the latest Hollywood blockbusters and top indie titles at Peroni Sunset Cinema's 2019 edition. Set at Tanjong Beach, sit back against the sunset with ice-cold tipples, live DJ sets and delicious cuisines as you catch top films like Widows, Green Book, Bohemian Rhapsody and Robert Redford's very last movie, The Old Man and The Gun.
Peroni Sunset Cinema runs until 15 May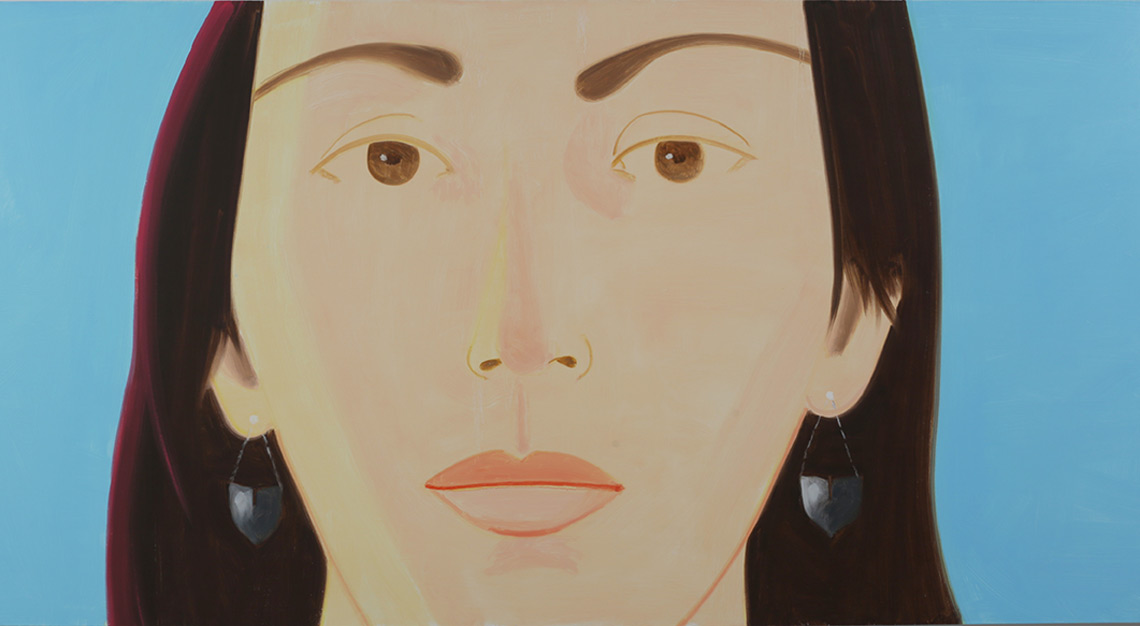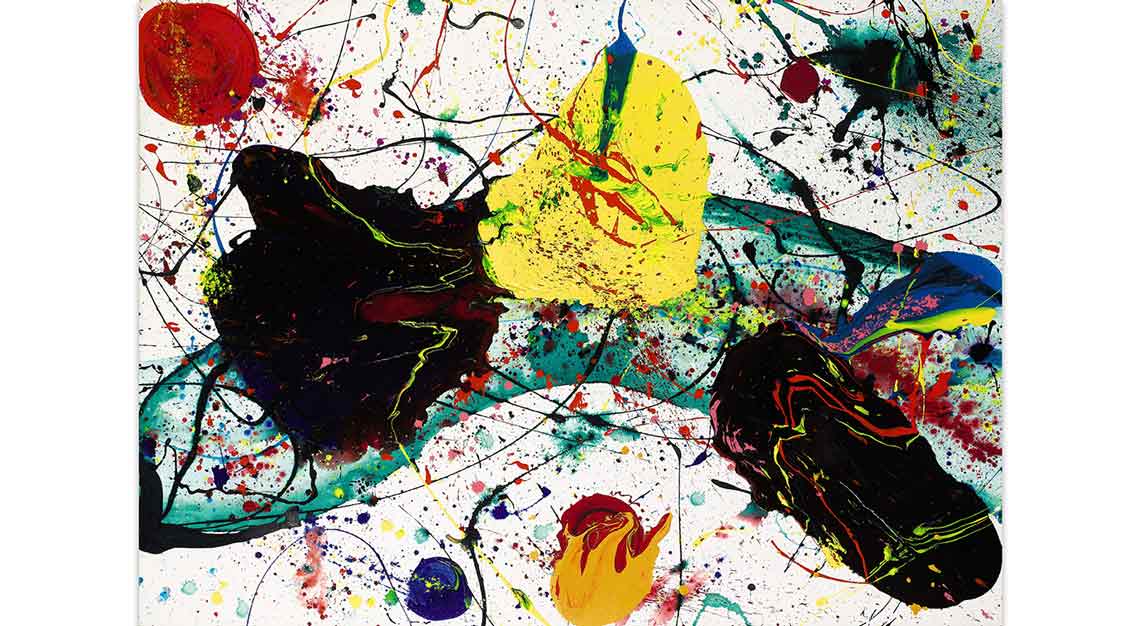 American Icons at Opera Gallery
The American Icons exhibition pays tribute to the forefathers and spearheads of the American art scene, showcasing the work of renowned maestros such as Alexander Calder, Keith Haring, Andy Warhol, Sam Francis and Frank Stella, amongst many others. The thought-provoking showcase, which will be unveiled on 26 April in Ion Orchard, is also a celebration of Opera Gallery's 25th anniversary.
American Icons will be exhibited in Opera Gallery from 26 April to 12 May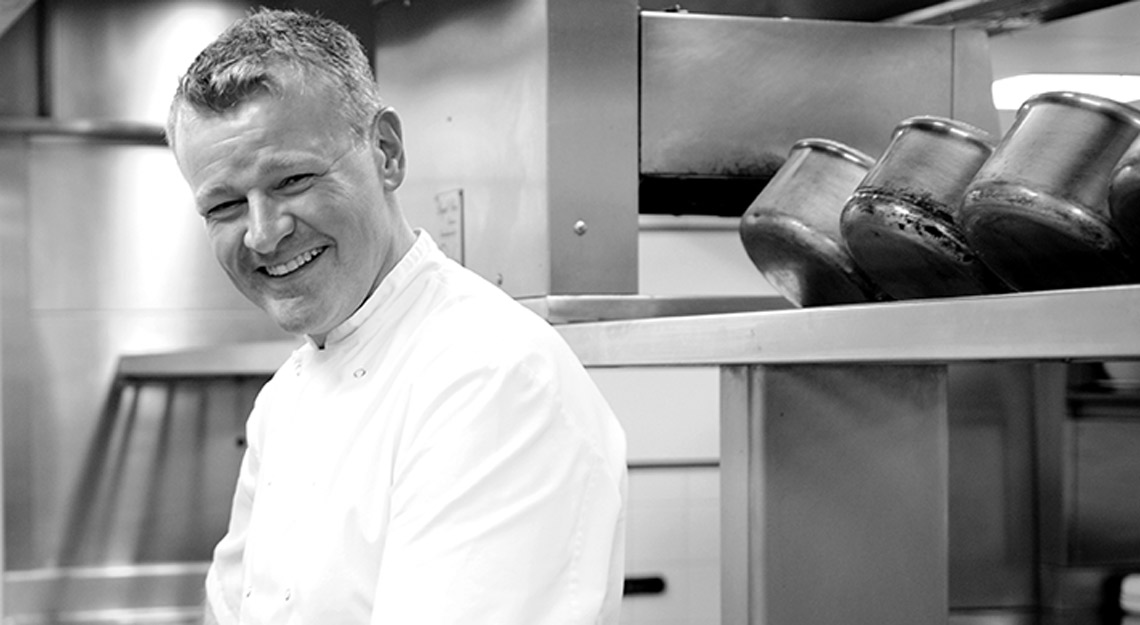 World Gourmet Summit
Green is in at this year's edition of this popular food festival. This year, World Gourmet Summit turns its focus towards sustainability, food-waste management and the need for a plastic-free society. Hear what sustainability expects have to say at the annual forum, discover delectable bites and smart tipples at the Gastro-Market Place and keep a sharp eye out for a selection of specially curated dinners helmed by top chefs like Chris Wade (pictured).
World Gourmet Summit runs until 12 May
Quinteto Astor Piazzolla Live In Singapore
The famous Argentine ensemble Quinteto Astor Piazzolla will be performing in Singapore for the first time. Specialising in the music of the late Argentine comporoser Astor Piazzolla, the quintet will showcase some of his most beloved compositions, which include Portrait of Milton – a tribute to Brazilian singer-songwriter and guitarist Milton Nascimento – and Portrait of Alfredo Gobbi, a tribute to the Argentine violin player and composer Alfredo Gobbi.
The performance takes place on 7 May at the Victoria Concert Hall, 8pm
GastroFest at Shangri-La Hotel, Singapore
Set amid the hotel's lush grounds, GastroFest (from $228 per person) promises live music performances, exciting activities such as an Art Jamming Lawn and a variety of delicious cuisines from The Line and Waterfall Ristorante Italiano. There will also be a list of pop-up stations from F&B partners such as Meat Smith, Tono Cevicheria and The Pantree, all complemented by Veuve Cliquot Champagne.
GastroFest is a one-day event that runs from 12.30pm to 5pm on 5 May

Cloud Gate Dance Theatre of Taiwan
Expect nine riveting excerpts from choreographer Lin Hwai-min's most acclaimed works, which address Taiwan's 1947 massacre, combine tai chi tao yin with works from Bach, and showcase the art of calligraphy.
Performances happen on 3 and 4 May at The Esplanade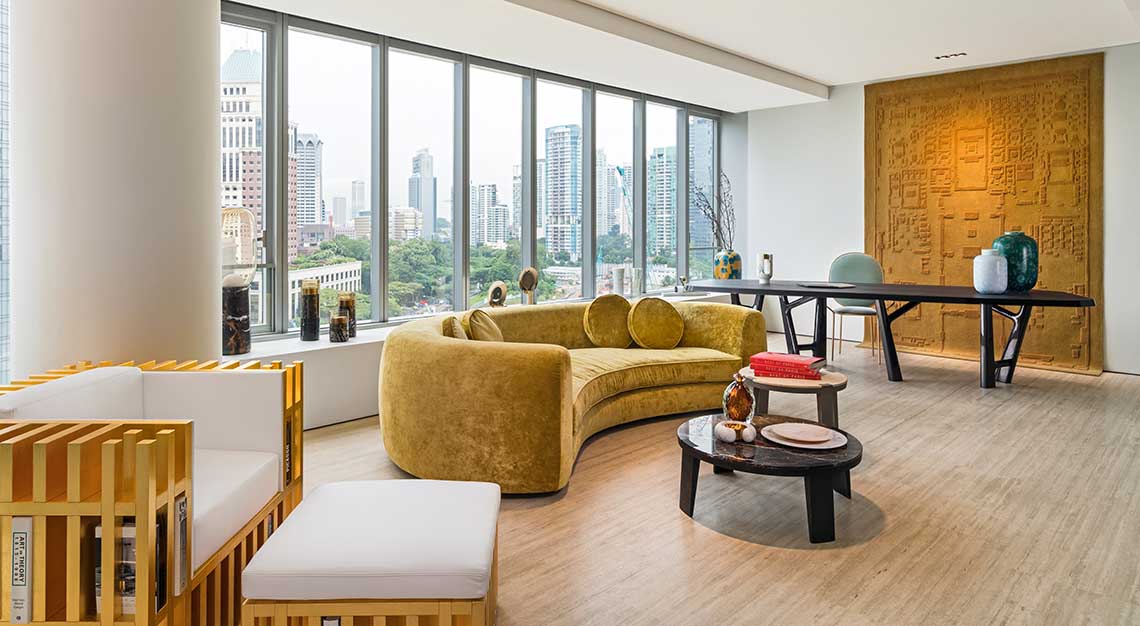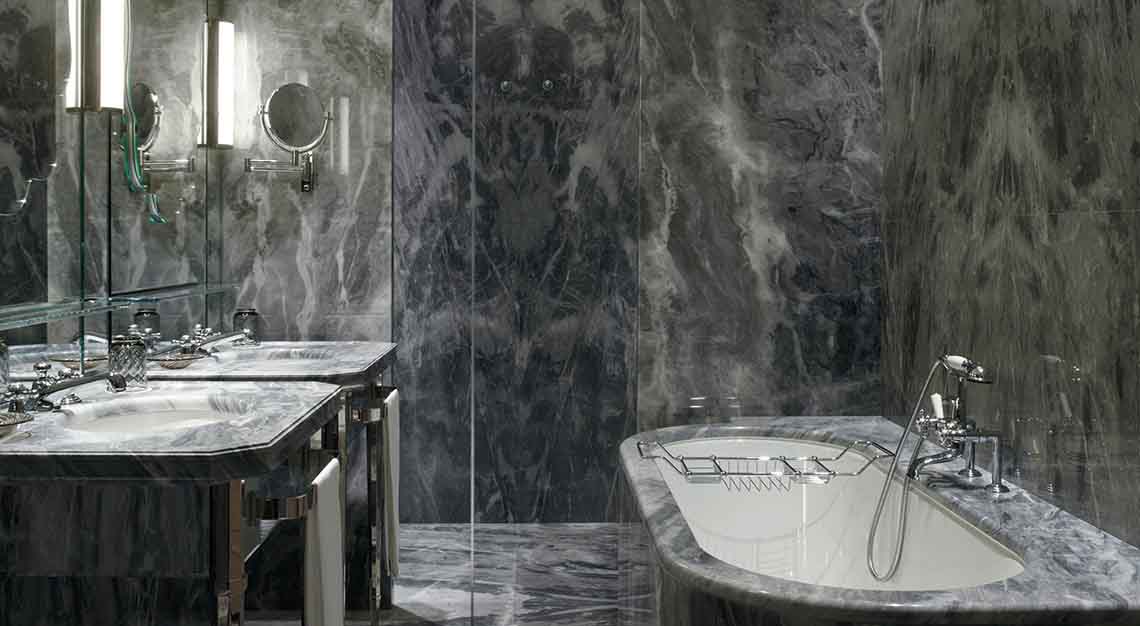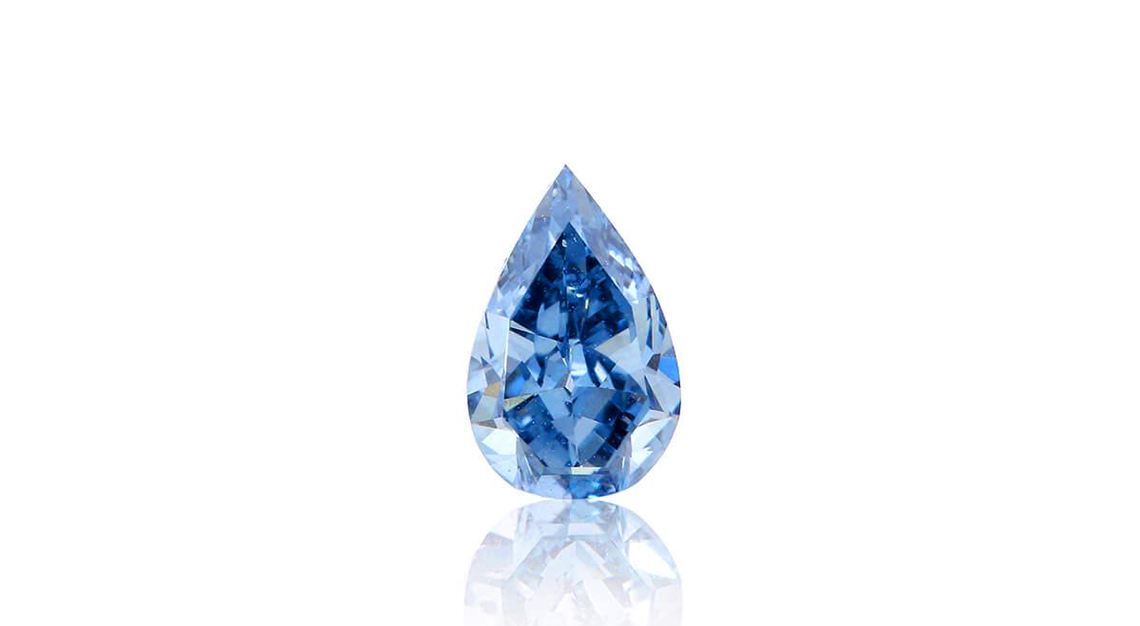 Concourse Skyline Penthouse presented by Robb Report
This Friday, 26 April, we'll be revealing our most anticipated project to date: Concourse Skyline Penthouse presented by Robb Report. Situated alongside Beach Road, and close to the nation's most popular attractions, the Penthouse will be home to 16 different zones that are kitted out with exclusive and exquisite furniture, décor items and collectibles by more than 20 luxury brands, including Lladró, Affluency, Sub-Zero and Wolf, Akar de Nissim, Devialet, Manolo Blahnik, Max Mara, Ermenegildo Zegna, Space Furniture, Xtra Designs and Samsung amongst numerous others. Keep your eyes peeled for a World of Diamond 1.01-carat natural fancy vivid blue diamond that sits elegantly in The Capsule on the ground floor.
The launch of the Concourse Skyline Penthouse Presented by Robb Report on 26 April is by-invitation only.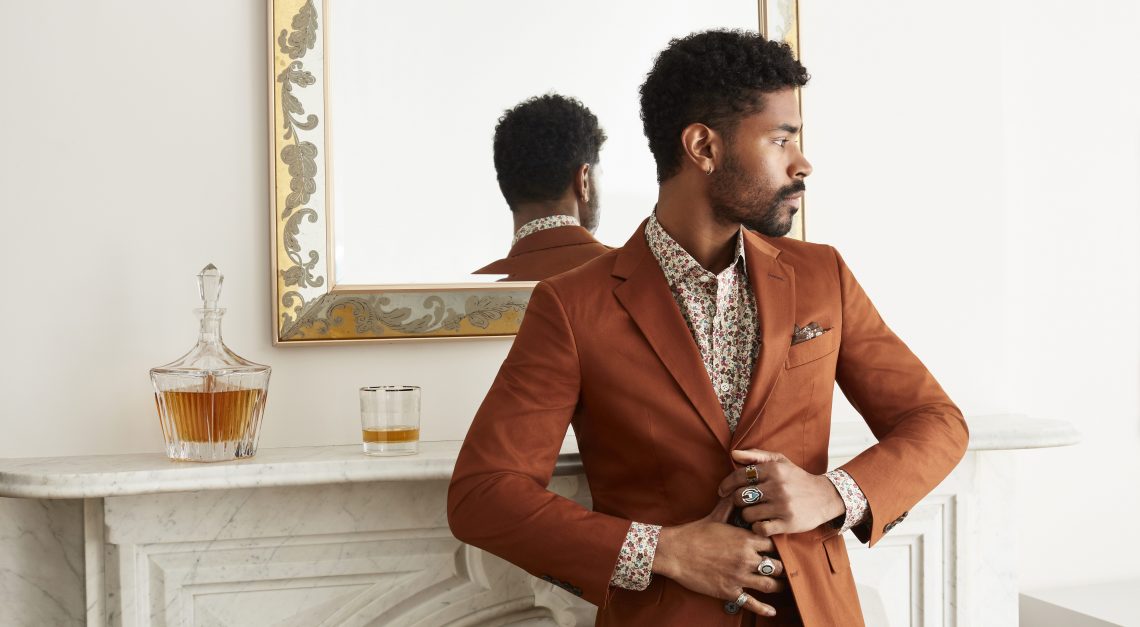 Brooks Brothers' Made-To-Measure Trunk Show
The company has recently introduced its made-to-measure services in its Singapore boutiques, offering over 300 fabrics to choose from, along with an array of shirt collar, pocket square and lining options. Garments typically take six to eight weeks for completion, and prices start from $250 for shirts, and $2,275 for suits. To celebrate its launch, Brooks Brothers will hold a three-day trunk show at its Paragon store. A tailoring specialist will be on site to personalise the garments.
Brooks Brothers' Made-To-Measure trunk show will be held from 26 to 28 April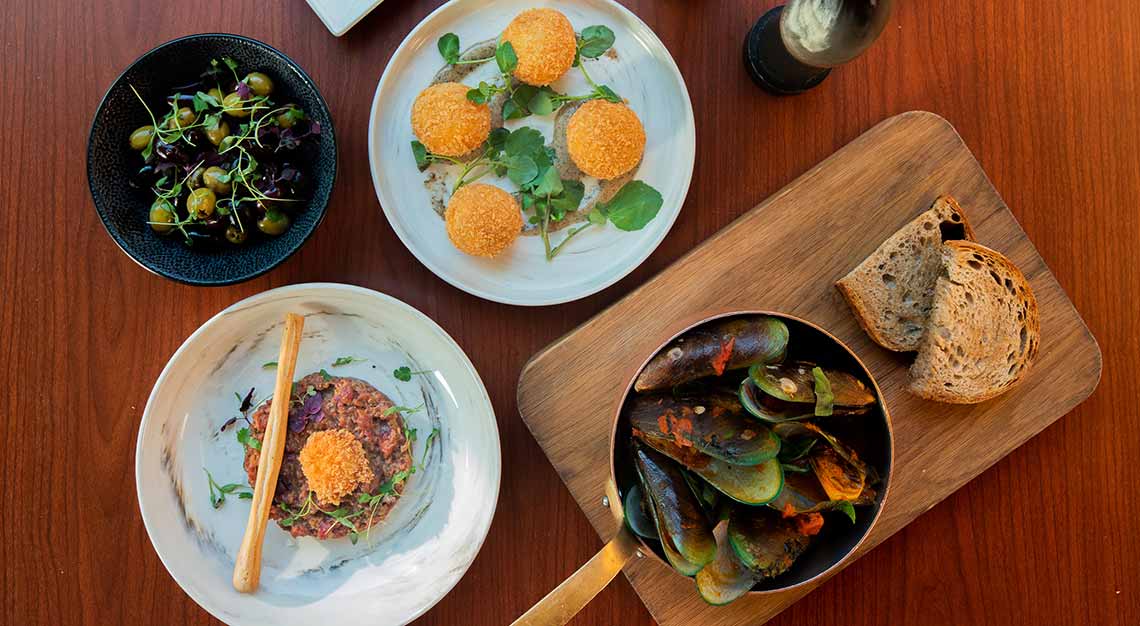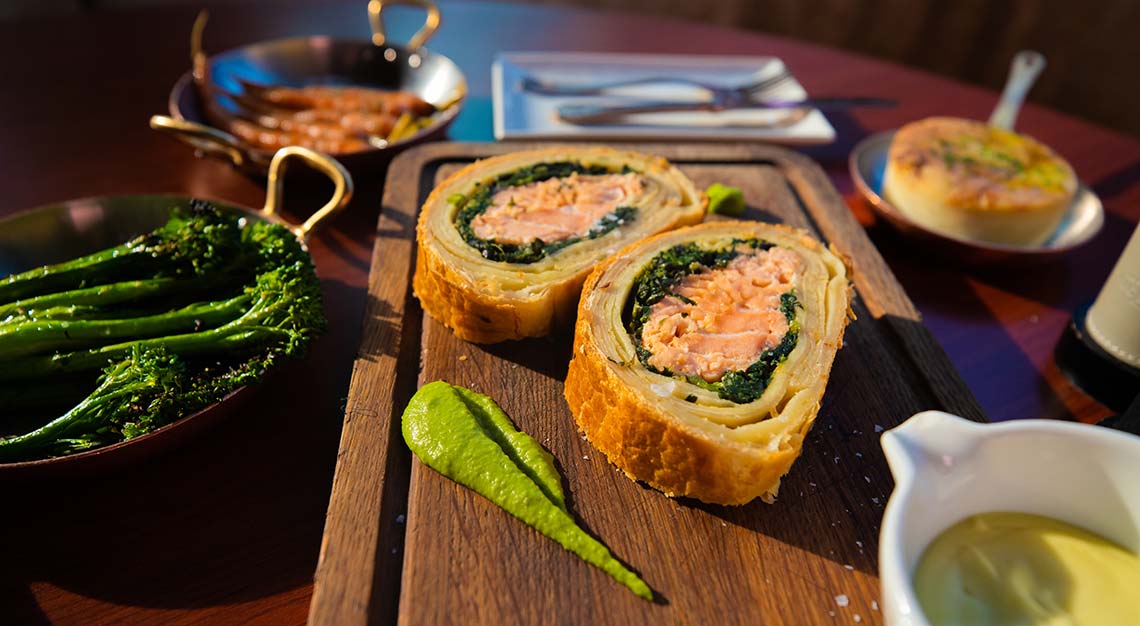 Tasmanian Grazing Menu at Skirt
If you're looking to take a trip to Tasmania this year, and are wondering how its produce differs from the rest of Australia, make a trip to Skirt at W Singapore Sentosa Cove. The steakhouse has teamed up with Tourism Tasmania to offer a month-long grazing menu ($85++ per person) that features the best of Tasmanian produce. You'll enjoy Spring Bay mussels, Petuna ocean trout and a hearty slab of shortribs.
Tasmanian Grazing Menu is available at Skirt from now until 21 April

NoMad Bar Guest Shift: Leo Robitschek & Pietro Collina at Manhattan
You know time flies when in a blink of an eye, Regent Singapore announces the celebration of the fifth birthday of its famed Manhattan bar. As part of its festivities, it has introduced a 'guest shift', featuring two of the world's best bartenders: Leo Robitschek and Pietro Collina of The NoMad Bar. Together with head bartender Sophia Kang, the trio will shake up six special cocktails for one night, including Foxtrot, Manhattan Milk Punch and Nod to Nothing.
NoMad Bar Guest Shift happens on 24 April, at Manhattan, from 7pm onwards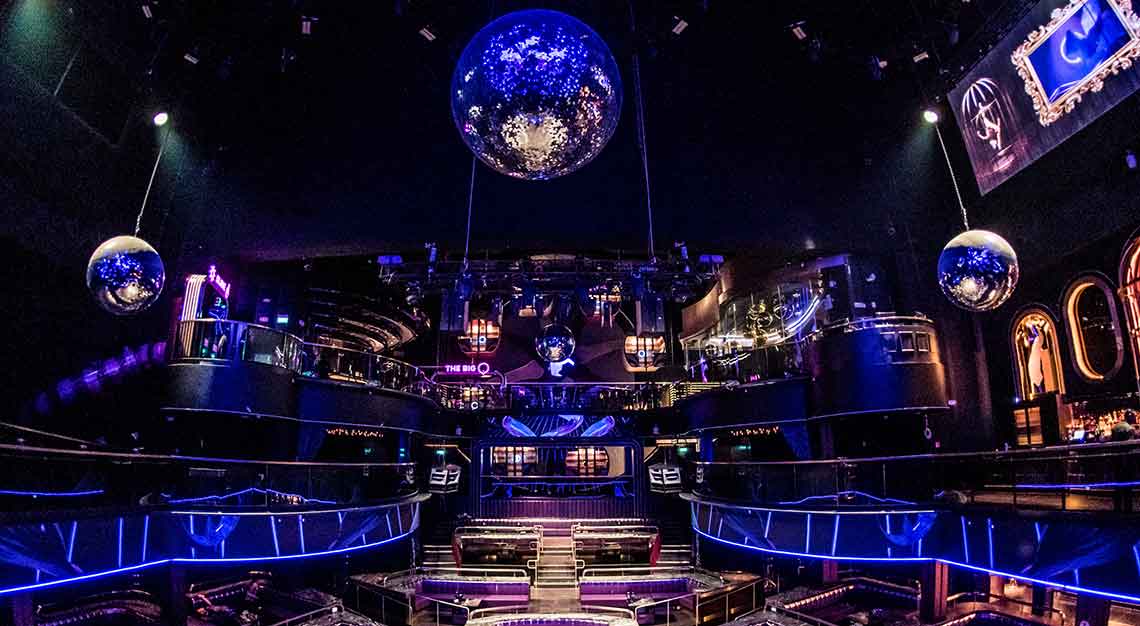 Marquee opens in Singapore
A three-storey slide — that's perfectly safe for sober adults — and a 30-m indoor Ferris wheel that works… inside a club? Count us in. Marquee, a nightclub-cum-carnival for adults, has officially landed in our city. If you haven't already been invited to the opening of Marquee (the party starts tomorrow night), then perhaps you'll need to reconsider your social circle. Of course, the music gets the party going well into the night. Tiesto and Afrojack will be opening acts this weekend.
Marquee is located at #B1-67 at The Shoppes at Marina Bay Sands.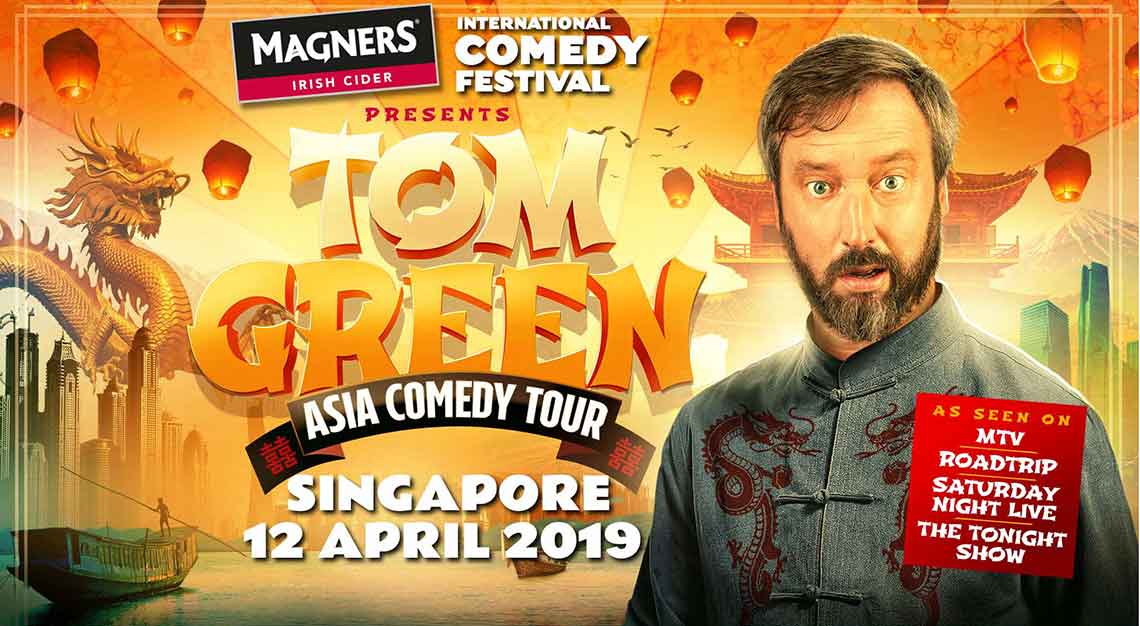 Tom Green – Live in Singapore
Who wants to start a Friday night on a roaring good note? For one night only on Friday, 12 April, comedian Tom Green will make an appearance at The Vagabond Hotel's Whiskey Library. This pitstop is part of Green's Asia Comedy Tour, presented by Internationational Comedy Festival. Tickets are priced at $80 and $110; the latter includes a meet and greet with Green and two hours of free-flow on select alcohol.
Tom Green – Live in Singapore takes place on 12 April, 8pm, at The Whiskey Library at The Vagabond Club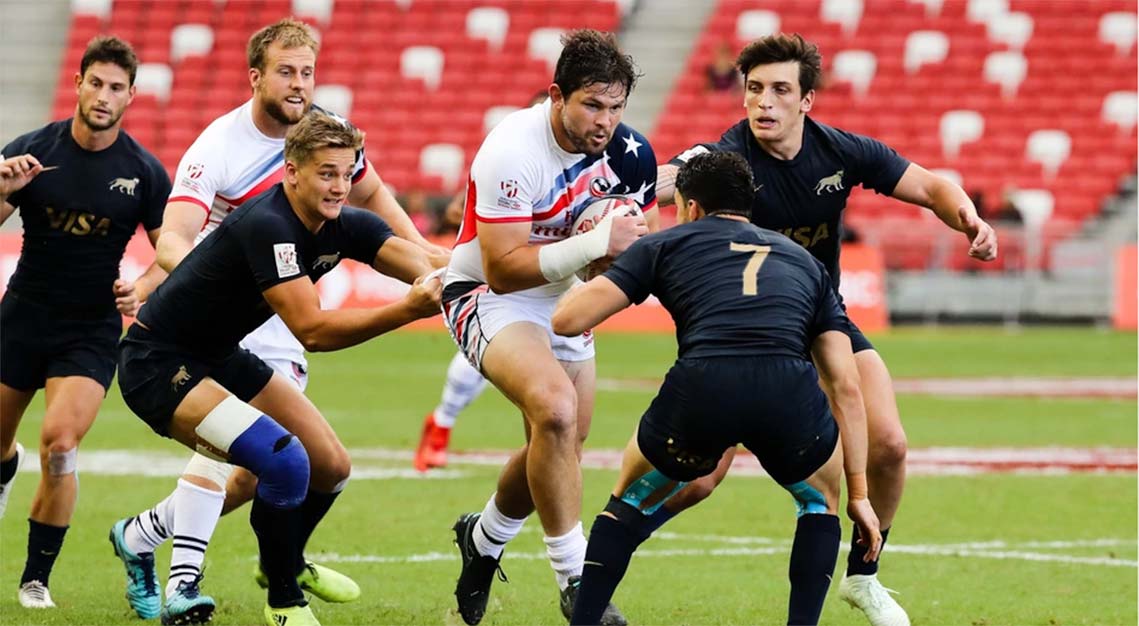 HSBC Singapore Rugby Sevens
The 16 teams have arrived on our shores for yet another run, with Fiji coming in victorious at the recent Hong Kong match. The win for Fiji has helped narrow the gap between Fiji and current leaders, the US. Both sides are currently fighting to be the first qualifier for the Rugby Sevens at next year's Summer Olympics in Tokyo. Individual adult tickets start from $49, and group packages are available at $120 and $320.
The HSBC Singapore Rugby Sevens finals will take place on 13 and 14 April at the National Stadium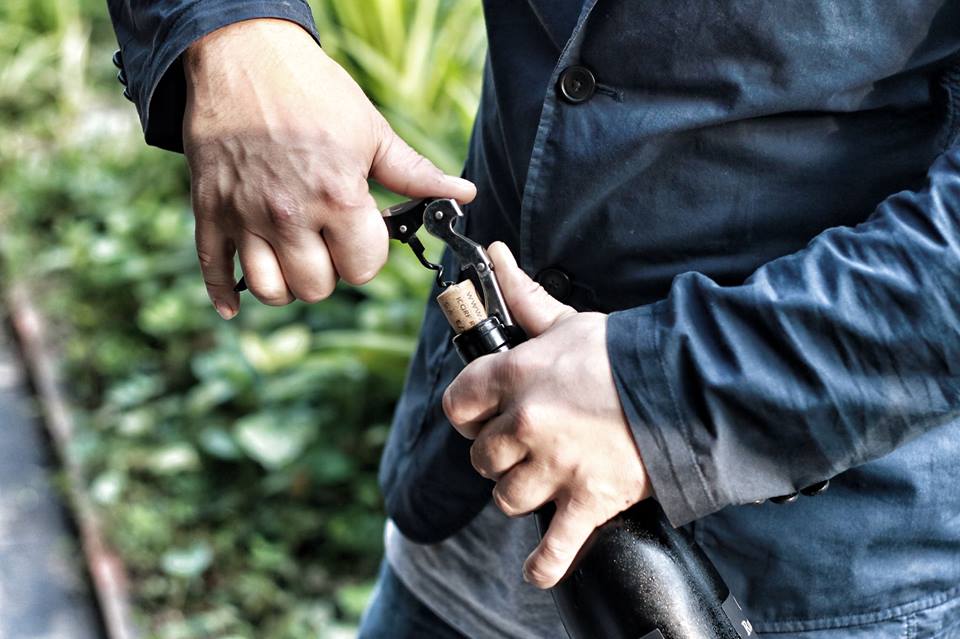 Vivent Les Vins Libre Festival
Eat, drink and be merry this weekend at the Vivent Les Vins Libre (VLVL) Festival 2019, where you'll get to interact with 19 natural winemakers from all over the world. The show, originally from Paris, has spread its vines to our city. You'll enjoy food and wine pairings, masterclasses featuring all the winemakers and walk away with a fun fact or two about what it takes to produce the good stuff.
Vivent Les Vins Libre Festival 2019 takes place from 13 – 15 April at various locations in the city including Tiong Bahru Bakery Safari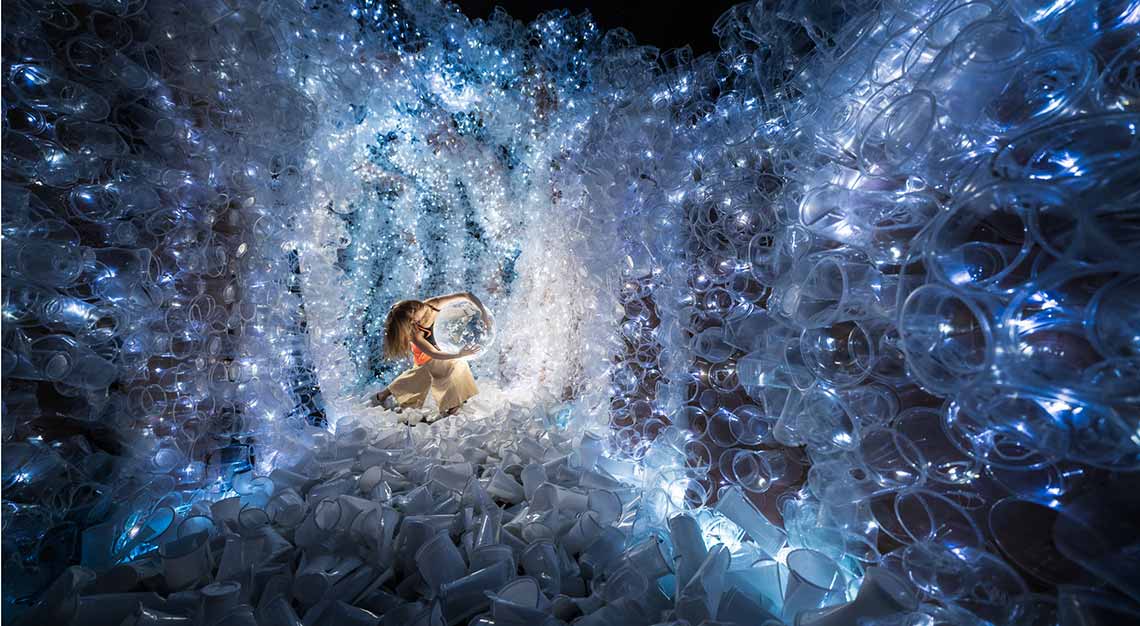 #Plastikophobia
Contrary to popular belief, plastic straws aren't the only thing destroying the planet and its wildlife – single-use plastic is also a prime culprit. Learn more about its devastating effects on Gaia at #Plastikophobia, an immersive art installation made from 18,000 plastic cups that were collected at local food centres around the island. The installation was designed by artists Von Wong and Joshua Goh, who worked with social impact strategist Laura Francois to bring the project to life.
#Plastikophobia runs until 18 April at the Sustainable Singapore Gallery, Marina Barrage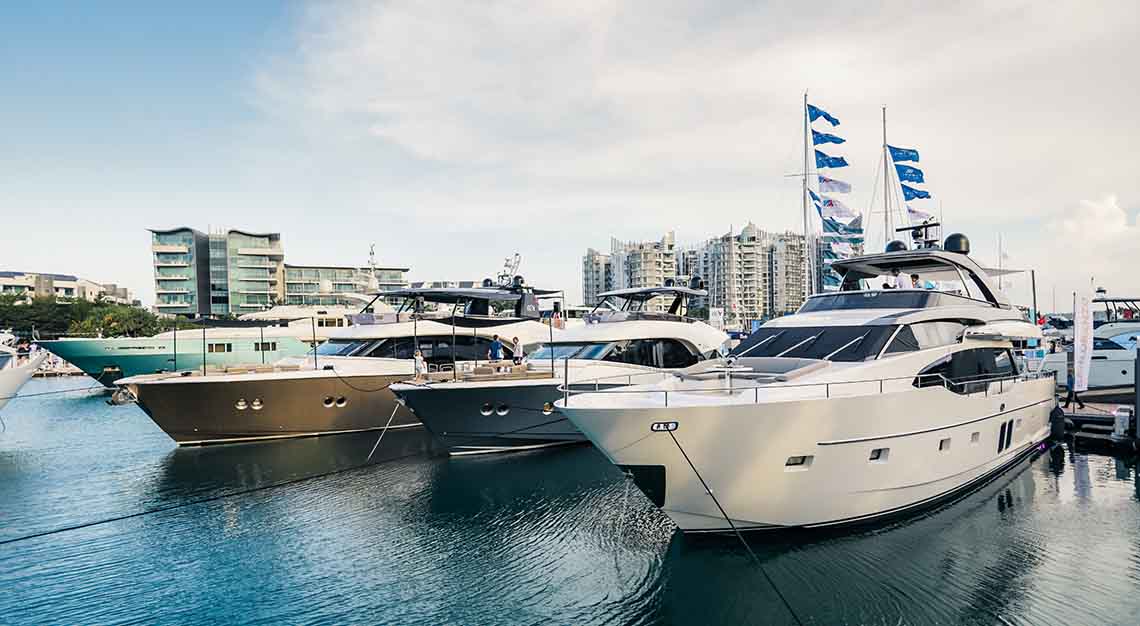 Singapore Yacht Show
Nautical enthusiasts will revel at the Singapore Yacht Show, which is back for its ninth instalment this year. In addition to a 46-strong yacht display, you'll also enjoy the annual luxury supercar parade, live music, a variety of luxury lifestyle products, tenders and watersport equipment (from $20 for a single-day pass). Don't miss out on the glam parties and popular Gala dinner.
The Singapore Yacht Show 2019 takes place from 11 to 14 April at One Degree 15 Marina on Sentosa Island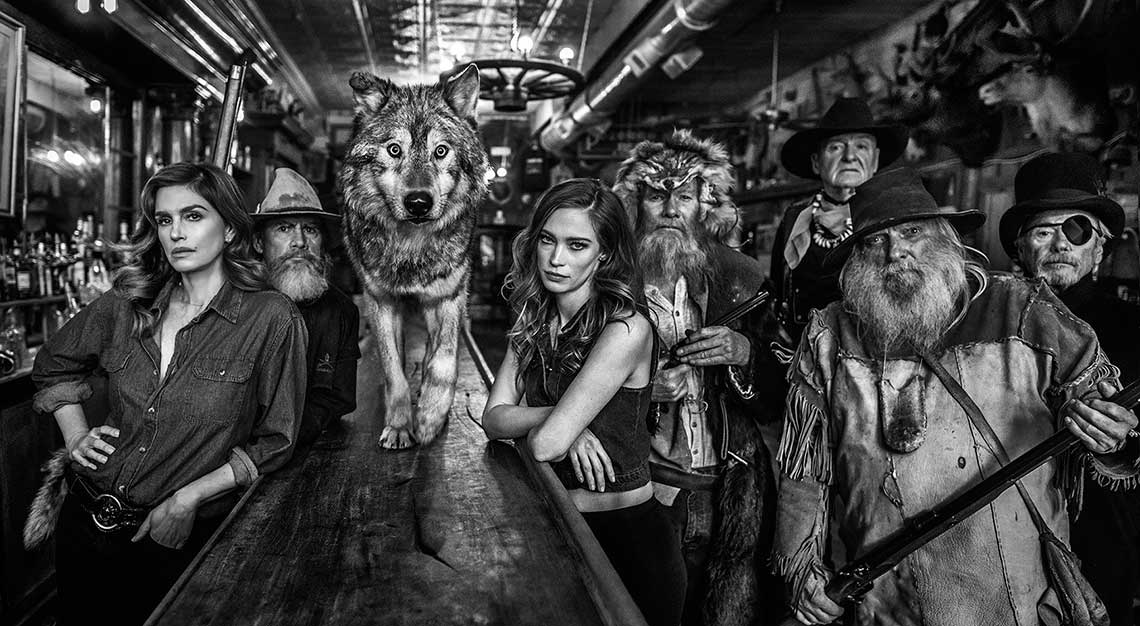 It's Five O'Clock Somewhere: Solo Exhibition By David Yarrow
David Yarrow's acclaimed It's Five O'Clock Somewhere photo exhibition captures the beauty and unique character of endangered wild animals in Borneo, Kenya, South Africa, Namibia, Iceland and other remote places in sharp, black and white prints. Displayed over two floors at Miaja Gallery, the exhibition will feature 28 prints, some of which are exclusive to the gallery. Keep an eye out for a selection of limited edition prints from Yarrow's latest project in Montana, featuring the iconic Cindy Crawford.
David Yarrow's 'It's Five O'Clock Somewhere' exhibition is held from 15 March to 11 April at Miaja Gallery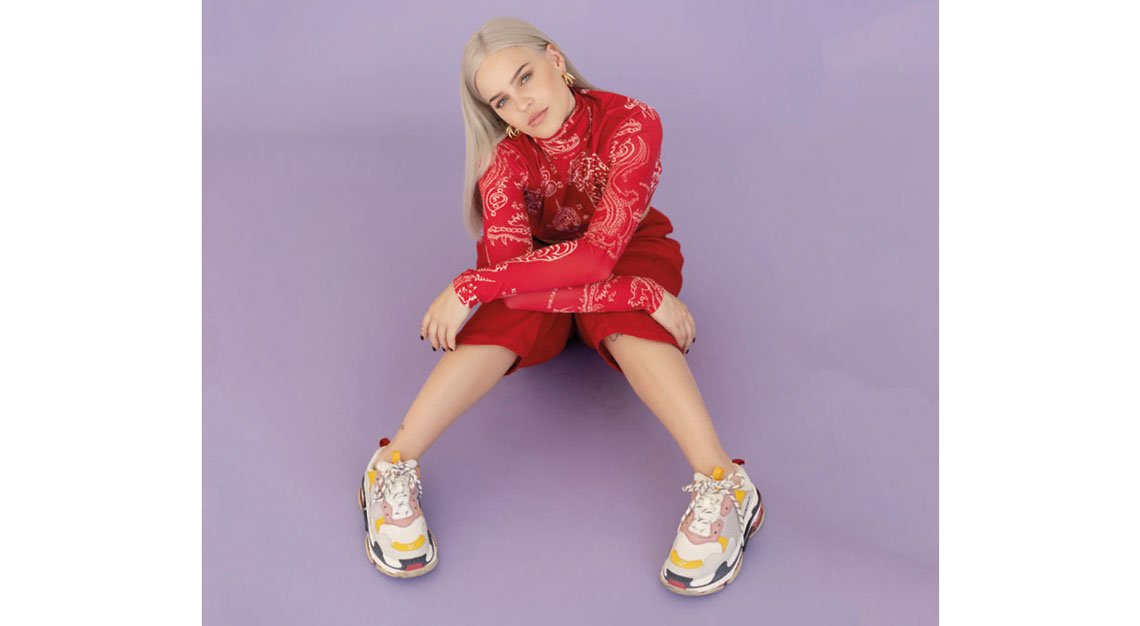 Anne-Marie Live In Singapore
The English singer-songwriter, best known for her hit single Rockabye with electronic duo Clean Bandit, is heading to the red dot for a one-night-only concert (from $98). Expect to hear hits from her 2018 debut album Speak Your Mind and her other chart-topping beats.
Anne-Marie Live in Singapore happens 9 April at the Capitol Theatre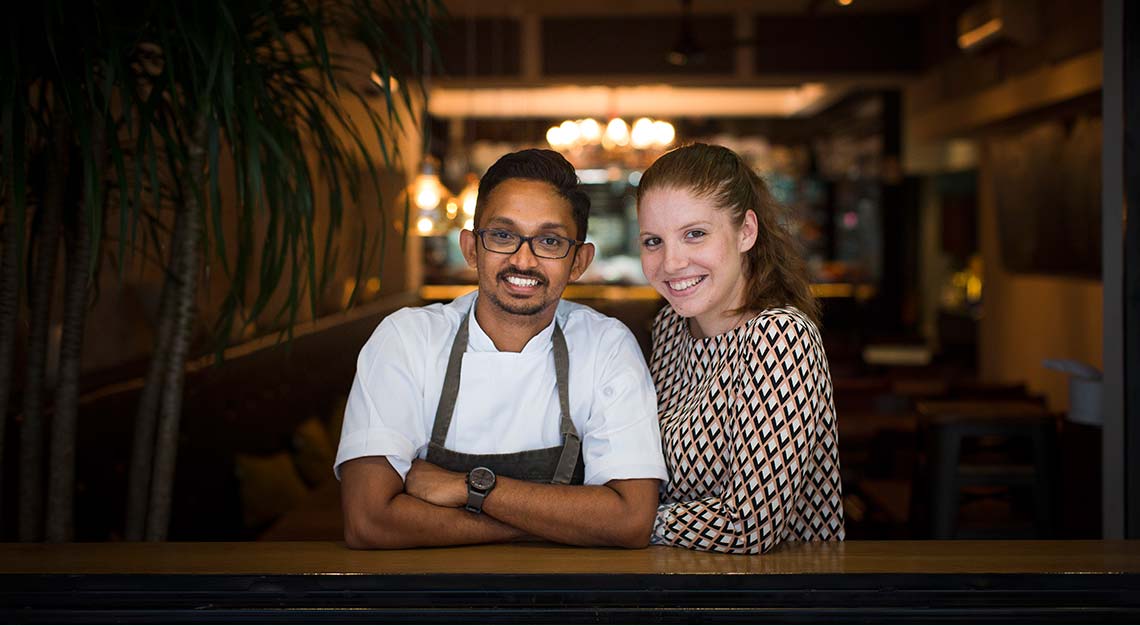 Cheek Bistro
Those in the CBD may have mourned the closure of Michelin-starred restaurant Cheek by Jowl, but can now look forward to digging into the same hearty modern Australian fare at Cheek Bistro. Yes, the name's somewhat familiar. Yes, it's run by the same team, led by husband-and-wife duo chef Rishi Naleendra and Manuela Toniolo. Yes, it sits at the same spot Cheek by Jowl used to. What's different? It's no longer about fine dining, but a casual, well, bistro instead. Find a spot in one of the booths and watch as chefs get to work in the open kitchen. Highlights include Beef Tartare with Millet, Spanish Mackerel with Zucchini and Goat's Cheese Parfait. Cocktails and wines are also available.
Cheek Bistro is located at 21 Boon Tat Street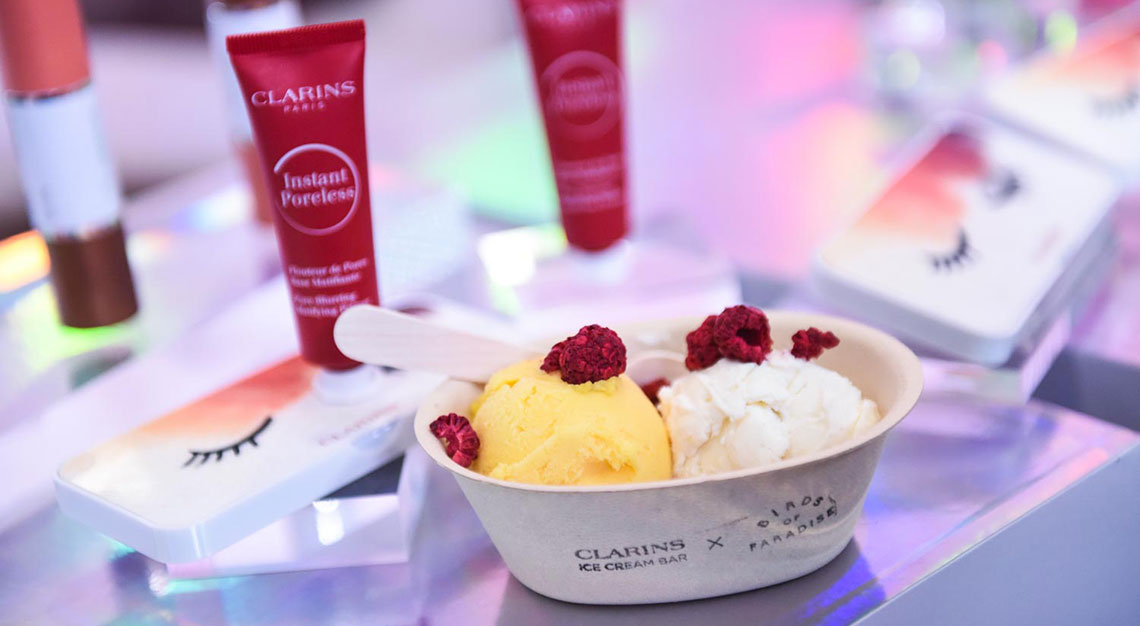 Clarins Ice Cream Bar
Going shopping in Orchard? Beat the heat and head over to Clarins Ice Cream Bar. Learn what works best for your skin type, try the brand's best sellers and enjoy a one-minute lips touch-up pampering session. There's also an actual ice cream bar by local gelato boutique Birds of Paradise. Look out for the Cherry Basil ice cream among the eight featured flavours, which was created specially for Clarins.
Clarins Ice Cream Bar is open from March 8 to 17 at ION Orchard, from 10am to 10pm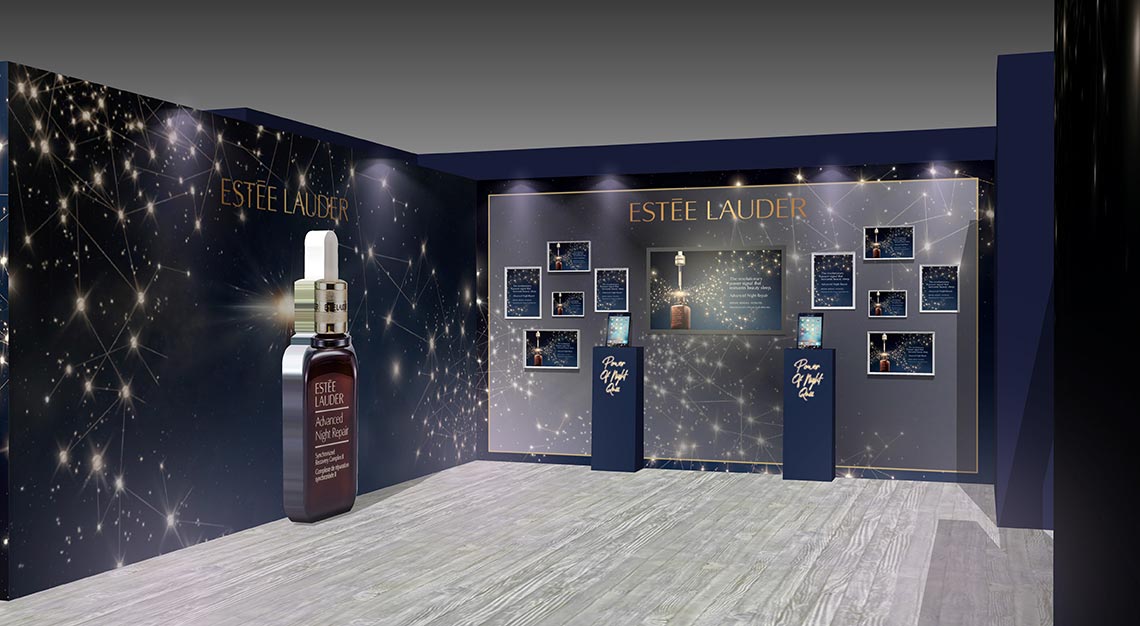 Estée Lauder Power Of Night Pop-Up
The American skincare brand sheds light on how life in the 21st century affects our skin. Take part in an interactive discovery quiz, create a customised bedtime routine and learn how technology has made it possible for skincare products to work in sync with our body's natural circadian rhythm, which, in turn, helps boost skin repair and renewal. Attendees will also get to take the brand's Advanced Night Repair Serum home.
Estée Lauder Power Of Night Pop-Up will happen on 23 and 24 March at the Visual Arts Centre from 11am to 8pm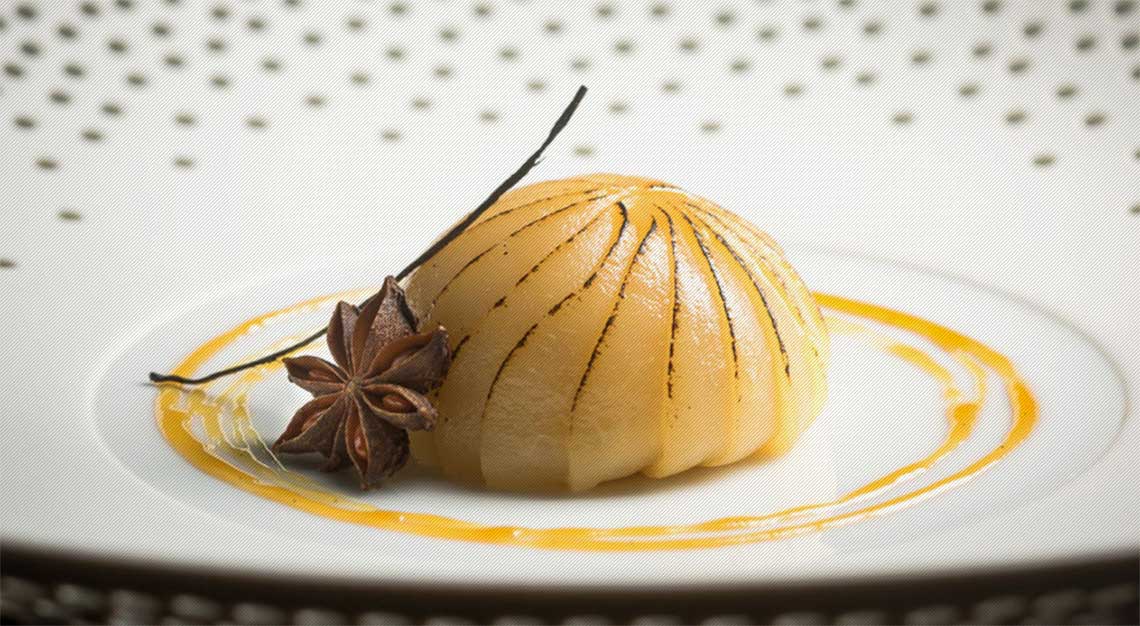 Les Amis' 25th Anniversary Menu
The French restaurant celebrates its 25th birthday this year. To commemorate this milestone, executive chef Sebastian Lepinoy and his team have curated a seasonal menu, using ingredients from France. The five-course menu ($250++) includes a Sea Urchin Souffle and Omi Beef. Each diner will also get to savour a complimentary glass of 2004 Bruno Paillard Brut Assemblage champagne.
Les Amis' 25th anniversary menu is available from 15 to 31 March

Mitzo x Louis M. Martini Wine Pairing Dinner
Mitzo at Grand Park Orchard will be showcasing an exclusive, one-night-only, five-course wine-pairing dinner ($108++ per person) with Louis M. Martini Winery. Get acquainted with wines from this family-owned winery, introduced by wine connoisseur Aubrey Buckingham, as you tuck into sumptuous dishes such as Mitzo Special Barbeque Pork, Wasabi Monkey Head Mushrooms and Double-boiled Fish Maw, Assorted Mushroom & Fungus in Chicken Consommé.
The Mitzo x Louis M. Martini Wine Pairing Dinner will be held on 29 March, from 7pm to 9pm

Once Upon A Time With Glenfiddich World's Most Experimental Bartender
Renowned bartenders Shinichi Itoh from Oto in Manila, Philippines and Johnny Tsai from Bar TCRC in Tainan, Taiwan will grace Tippling Club's popular Once Upon A Time series this March. Winners of the 2018 Glenfiddich's World's Most Experimental Bartender competitions in Taiwan and Philippines, Itoh and Tsai will concoct five speciality cocktails for this one-night-only event. The menu is priced at $155++ per person, and includes five cocktails and five dishes.
Once Upon A Time With Glenfiddich World's Most Experimental Bartender will be held at Tippling Club on Monday, 25 March, from 7pm

One Night With Roberto Cuda Of The Sukhothai Bangkok
Award-winning mixologist Roberto Cuda – based in one of Thailand's most established luxury hotels – is coming to Singapore for one night only to showcase his favourite cocktails, each inspired by his travel experiences. Guests will get to choose from three cocktails, Hazelnut Americano, Bangkok-Turin, a Negroni made using Thai gin, and Scent of the Sea, a gimlet using plankton and seaweed.
One Night with Roberto Cuda of The Sukhothai Bangkok will take place on March 21 at The Warehouse Hotel's Lobby Bar from 6pm to 11pm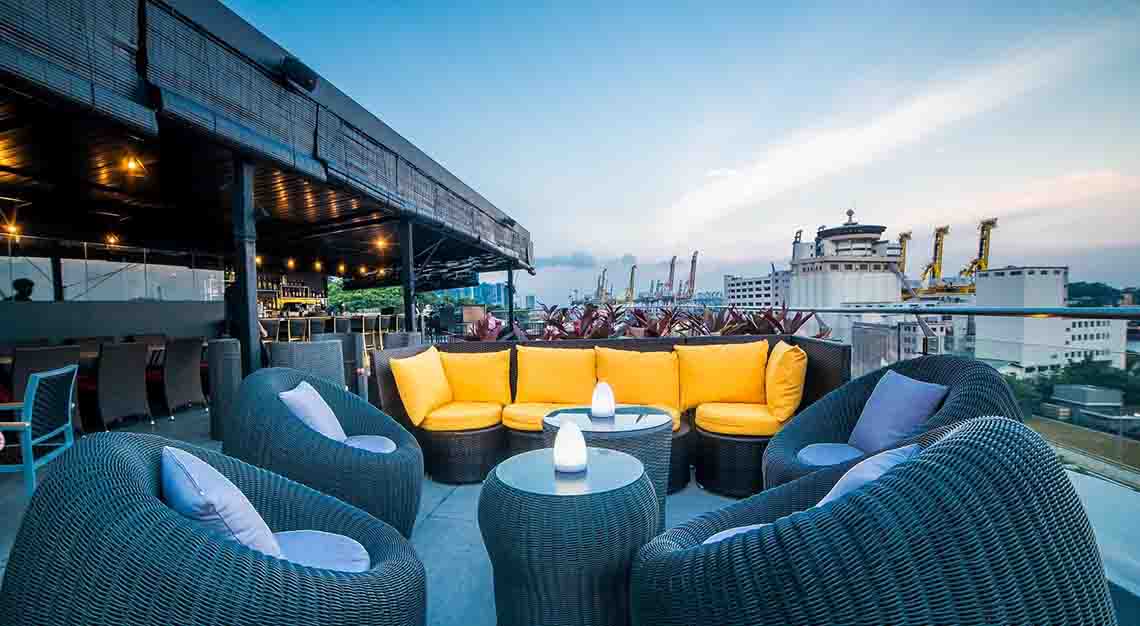 Propeller's Wanderlust Party Series
This popular rooftop bar is bringing Japan to you with its new country-themed Wanderlust Party series ($108 per person). This weekend, you'll get to enjoy three hours of free-flow premium sakes, Roku Gin, Meiji Shines cocktails and bites such as sushi, mentaiko pasta, chicken karaage and much more. There's also a sake masterclass for novices, taught by certified sake sommelier Eugene Wong of Mr Otaru.
The Wanderlust Party – Japan happens 29 and 30 March
Shangri-La Hotel, Singapore Supports Earth Hour 2019
Earth Hour is back again on 30 March, but instead of marking it at home on your own, join in the activities at Shangri-La Hotel, Singapore. An acoustic music performance by piano prodigy Jarell Tang will take place in the hotel lobby, where guests can also light candles to illuminate the hotel's Earth Hour signage. Waterfall Ristorante Italiano will offer a candlelight dinner experience at the poolside. The set menu is priced at $80++ per person and includes a welcome Mimosa cocktail.
Shangri-La Hotel, Singapore's Earth Hour activities will take place on 30 March, 8.30pm to 9.30pm

Stefano Ricci Opens At Marina Bay Sands
This menswear brand has launched a new luxury shopping concept at Marina Bay Sands. The elegant boutique's interior is made with exclusive dark brown briar-root wood and pietra serena, the Florentine stone from the heart of the Italian city. Find the brand's latest collections and classic wardrobe options alongside a carefully curated selection of exotic leather goods.
Stefano Ricci is located at Galleria Level #B1-77A/78, The Shoppes at Marina Bay Sands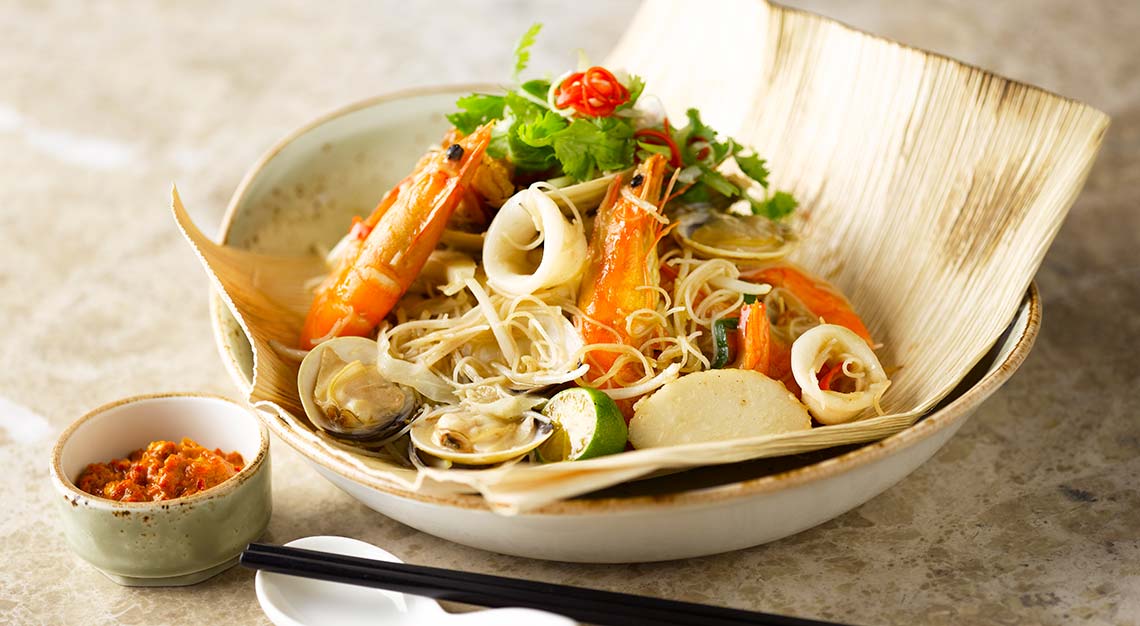 The Clifford Pier's Fiery Signatures By The Bay
Spice, spice baby. For three weeks only, The Clifford Pier at The Fullerton Bay Hotel will showcase a selection of dishes that best represent local, Thai, Malaysian and Indonesian flavours. Curated by executive sous chef Zacharie Ong, you'll get to pick from five dishes including White Bee Hoon with Lala Clam ($38++), Grilled Cincalok Spring Chicken ($43++) and Nasi Bakar ($15++).
The Clifford Pier's Fiery Signatures By The Bay is available from 7 to 29 March

The Fullerton Hotel Singapore's 'Home of the Stars' series
The successful culinary series returns this year to Lighthouse Restaurant with chef Luigi Salomone from one Michelin-starred Piazzetta Milù in Naples, Italy at the helm. Be spoiled with mouthwatering appetisers like the Beef Tartare with Smoked Eel, Taleggio Cheese and Almond,savoury mains like Barbecue Cube Roll Striploin Beef or Orbetello Seabass in Seafood Broth and top it off with his signature creamy Tiramisù. Chef Salomone's culinary creations are available a la carte (from $22 per dish), as a four- or five-course degustation menu ($148 per person) or as a five-course degustation dinner ($158 per person)
The Fullerton Hotel Singapore's 'Home of the Stars' series is available until 31 March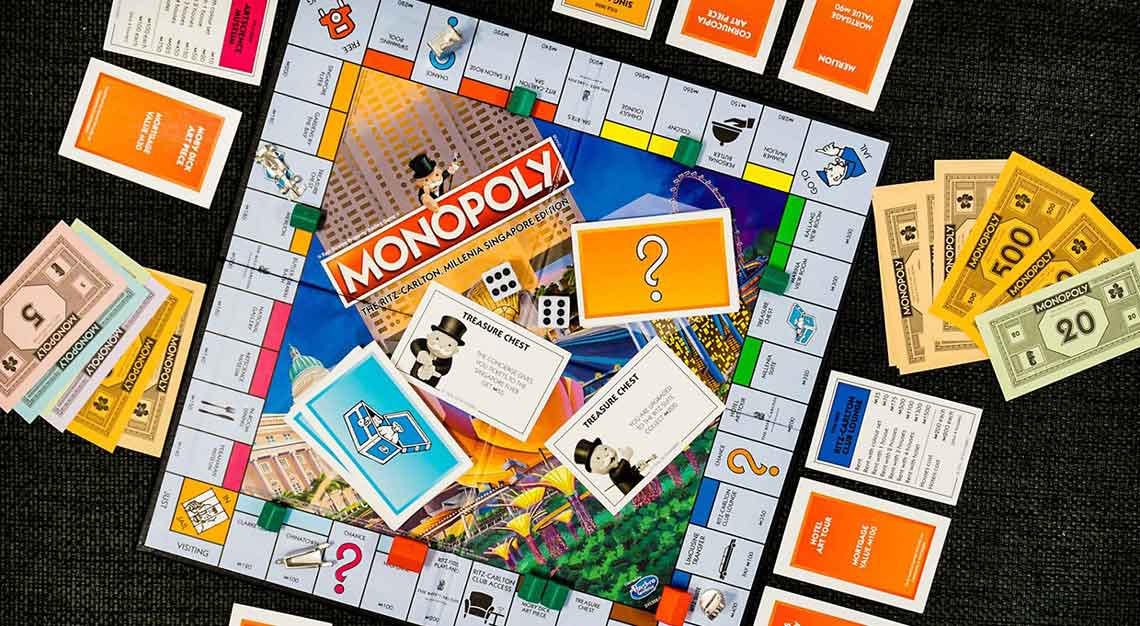 The Ritz-Carlton, Millenia Singapore's Superbrunch, Monopoly edition
Ah, Monopoly. The game that not only gathers families together, but has the power to rip them apart (cue table-flipping moments). This year, it finds itself as the theme for The Ritz-Carlton, Millenia Singapore's annual SuperBrunch ($298++). You'll be spoilt silly with 34 live stations and four themed cocktail bars, all decked out to represent the board game. Yes, there's even a jail cell. Guests also get to walk away with a bespoke set of the hotel's version of the game.
The Ritz-Carlton, Millenia Singapore's Superbrunch, Monopoly edition will be held on Sunday, March 17, from 12pm to 3:30pm