We highlight the best our city has to offer, and what's keeping it abuzz. Check out the following four hands dinners, plays, exhibitions and more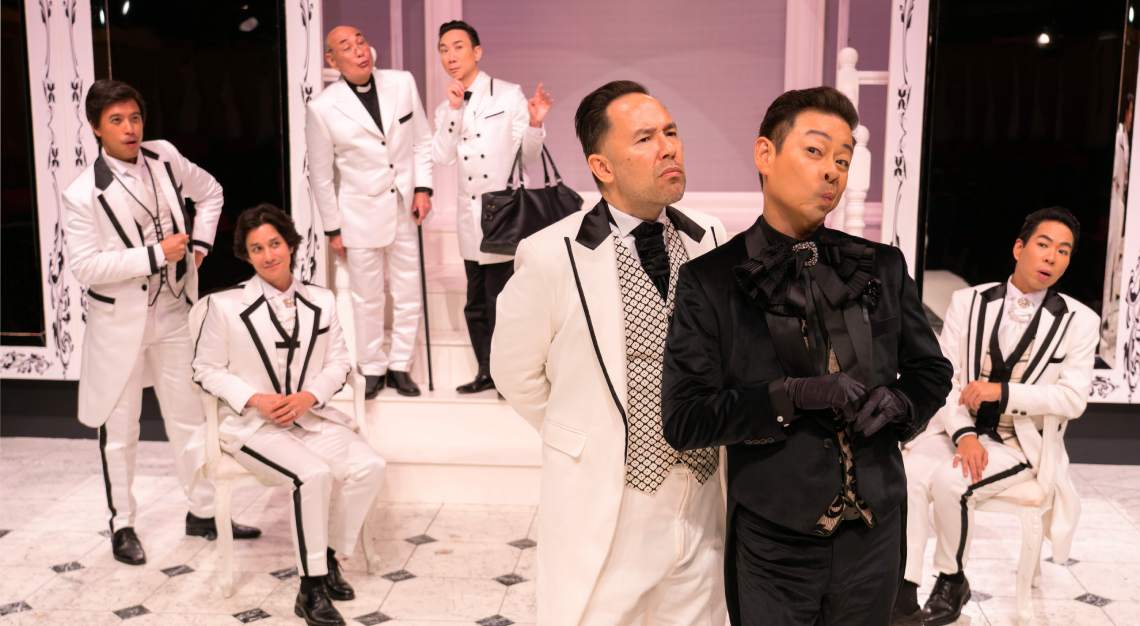 Watch The Importance of Being Earnest by Wild Rice
When: Now until 8 March 2020
Where: The Ngee Ann Kongsi Theatre @ W!LD RICE
Wild Rice has kicked off its 20th anniversary celebrations with a new play, and we absolutely loved it (read our review here). Oscar Wilde's The Importance of Being Earnest is one of the world's most well-known comedies, and Wild Rice has put a fun yet thought-provoking spin on the masterpiece with the help of an all-male ensemble. Directed by homegrown filmmaker Glen Goei, the play reveals fresh insights into the classic English tale by broaching courtship, secret identities and the imperfections of high society.
Tickets here.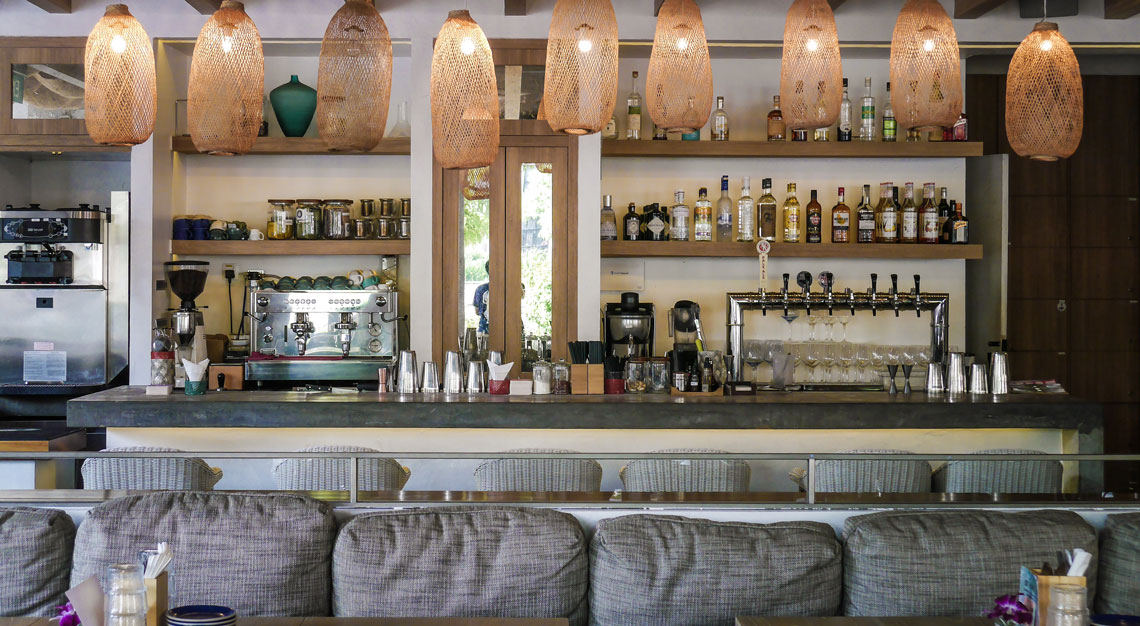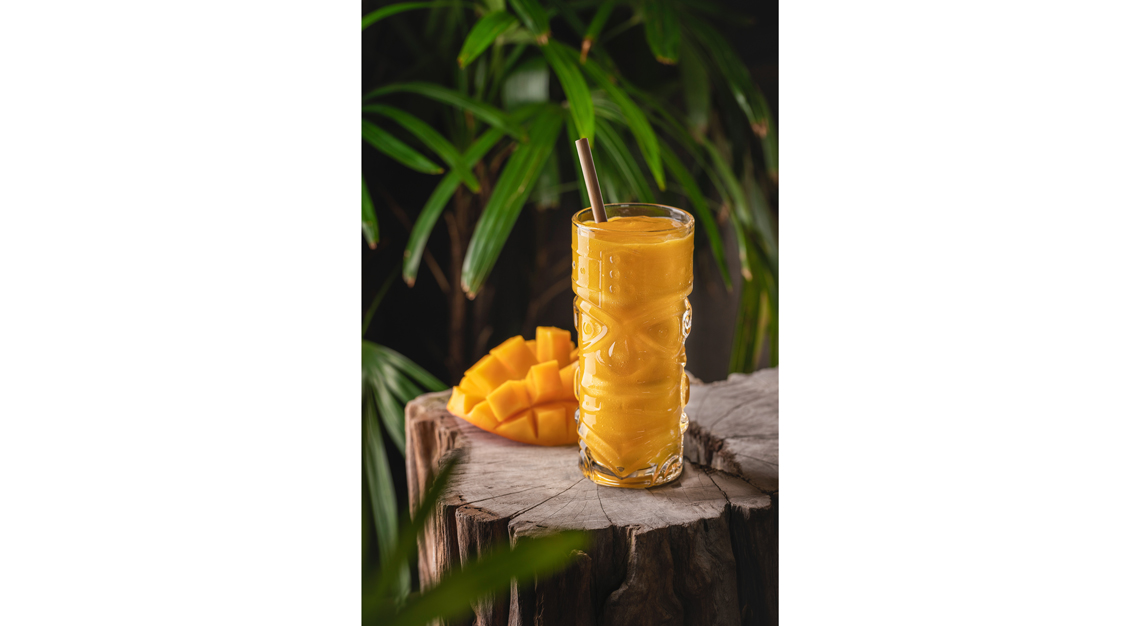 Margaritas at Summerlong, all day long
When: 23 February 2020, 6pm to 10pm
Where: Summerlong
Here's one good reason to visit Summerlong this coming Sunday. The Mediterranean restaurant has paired up with Código 1530 to serve up some exclusive tipples in celebration of World Margarita Day. We're talking good music, booze and food under one roof. You can't go wrong with the Frozen Mango Slushies to beat the heat, as well as the Tommy's Margarita and Jalapeno Margarita, both served with Código 1530 Blanco Tequila. Don't forget to pair them with some good ol' tacos, priced at $10++ each.
Call +65 6235 1225 or drop them an email to make reservations.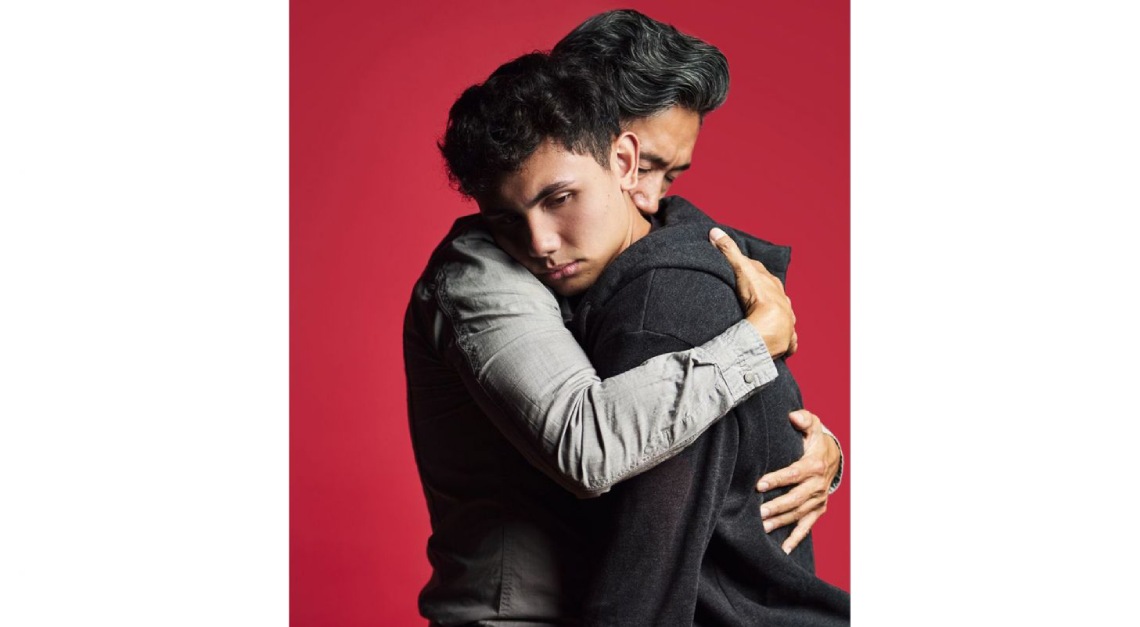 Pangdemonium opens the 2020 Season with The Son
When: Now until 7 March 2020
Where: Drama Centre Theatre
If you're a loyal fan of Pangdemonium's theatrical works, you'd want to check out the company's first 2020 play, The Son. Written by world-renowned French novelist Florian Zeller, who was billed as "the most exciting playwright of our time" by The Times, The Son forms the final part of the trilogy that includes The Mother and The Father (a sold-out success in 2018). The Son is a touching story that aims to heighten awareness of mental health issues among the youth, and will be directed by Tracie Pang. Do also look forward to a stellar cast featuring Adrian Pang, Nazray, Serene Chen, Sharda Harrison, Shona Benson and Zachary Pang.
Tickets here.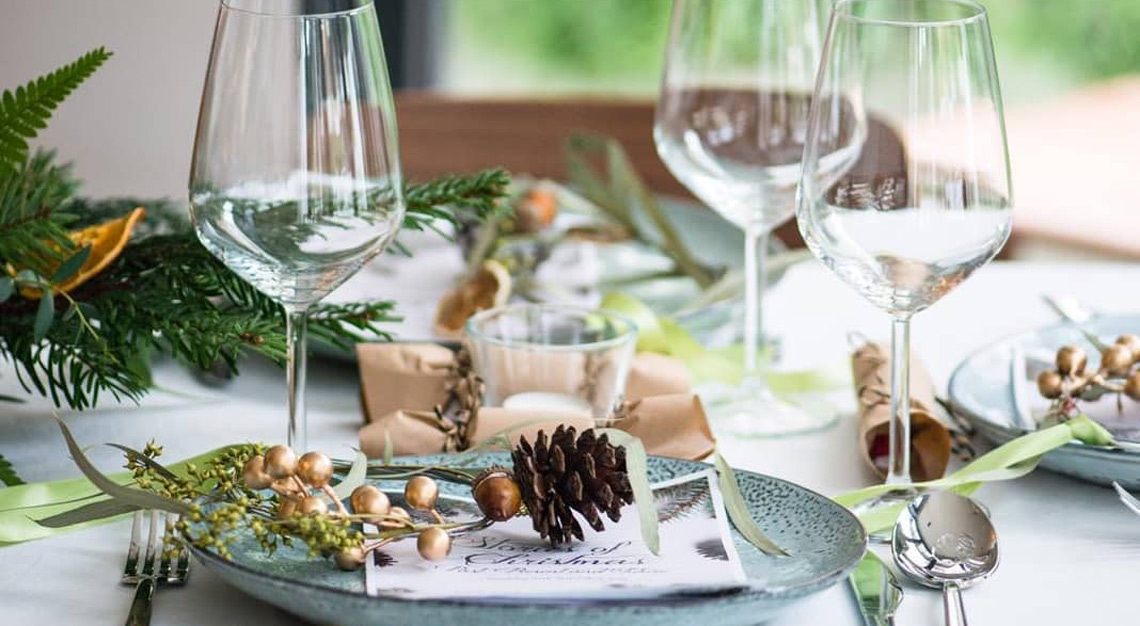 Become a member of Singapore's secret supper club
When: Dinnertime
Where: Various locations
Take your supper game up a notch by becoming a member of Once Upon A Secret Supper, a secret supper club that has recently set up shop in Singapore. Founded by Australian Angie Ma, the club organises private home-cooked dinners for its members at various homes, and one can be assured that no two dinners are the same. There are no more than 20 seats in each session, and each person can only book a maximum of two seats. To keep diners in suspense, the location of the dinner venue will only be revealed the day before and the tasting menu on the evening of the event.
Keen to score a seat or two? Subscribe to the club's mailing list here.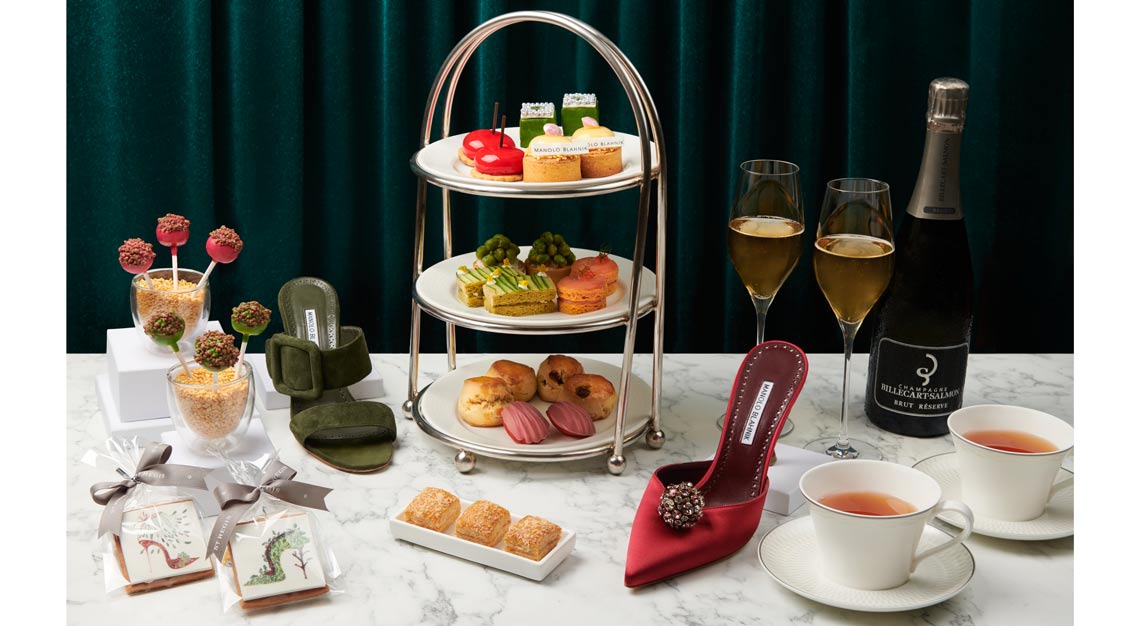 Enjoy a fashionable afternoon at the St. Regis with Manolo Blahnik
When: Until 29 February 2020
Where: St. Regis Singapore
St. Regis Singapore collaborates with Manolo Blahnik for An Artful Presentation of Afternoon Tea at The Drawing Room. This exclusive tea session will not only serve a buffet of tasty treats but let you catch a glimpse of the rare design sketches and creative inspirations that go behind Manolo Blahnik's luxury footwear. Kickstart your experience with the St. Regis ritual of the Champagne sabrage (you'll get to enjoy the very delicious Billecart-Salmon, which has over 200 years of history in Mareuil-sur-Aÿ, France) and look forward to Comté Cheese Feuilleté, Cherry Mousse and Chocolate Rocher topped with Silver Pearls, inspired by the Manolo Blahnik buckle.
For reservations, call The Drawing Room at +65 6506 6860.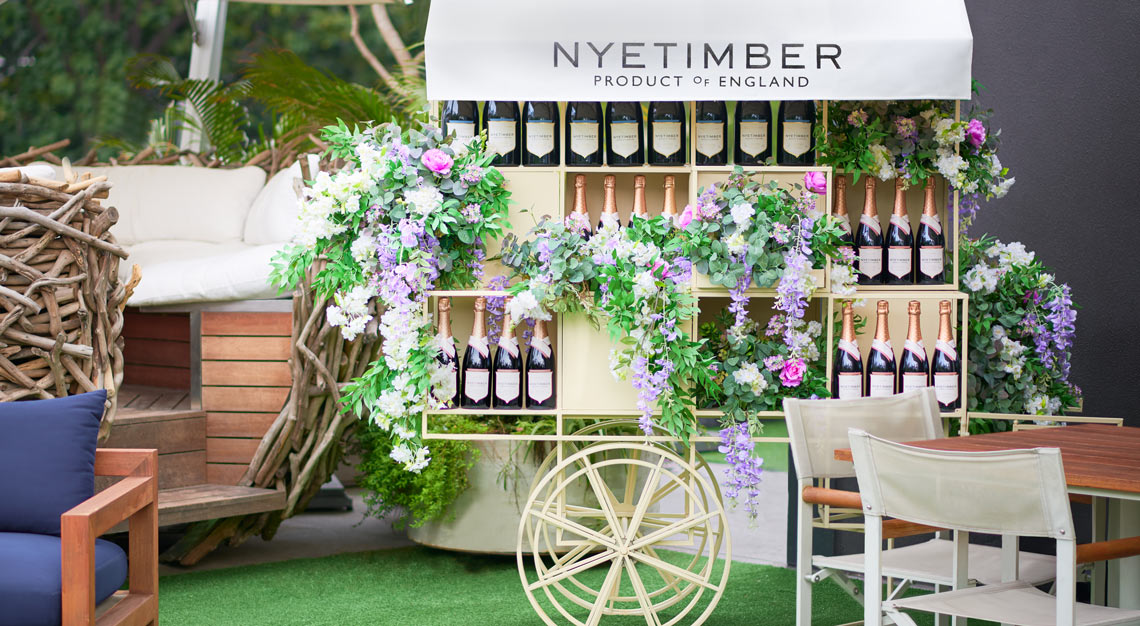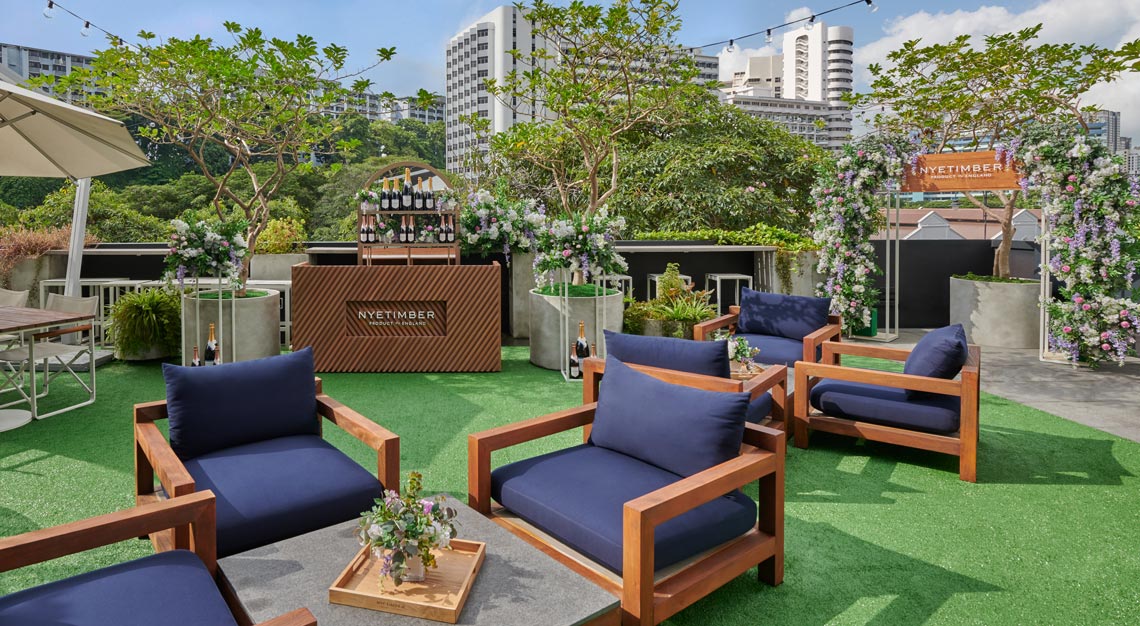 The Nyetimber Secret Garden at 1880
When: Until 29 February 2020
Where: 1880 Singapore
Rally some friends and soak up some summer fun at 1880's terrace, where you'll find The Nyetimber Secret Garden, a whimsical pop-up garden put together by English sparkling wine producer Nyetimber. The installation draws inspiration from the English countryside, decked out with lush florals and foliage, fairy lights and a dedicated Nyetimber bar. Expect a special pairing menu put together by 1880's head chef Colin Buchan, and a series of fun programmes catered specially to this pop-up.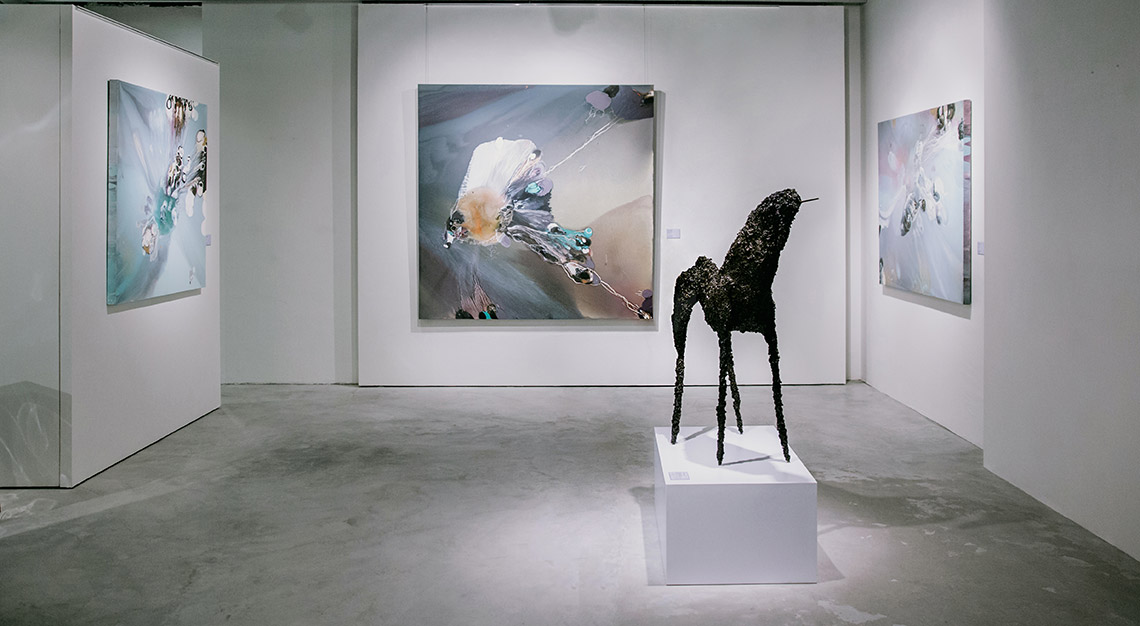 Cuturi Gallery presents Elemental Beings and Stages and Mirrors
When: 18 January to 23 February
Where: #02-16, Cuturi Gallery, Pacific Plaza
Pacific Plaza welcomes Cuturi Gallery, an art gallery that specialises in supporting aspiring artists. Founded by French expatriate Kevin Troyano Cuturi, the gallery also supports local artists by mentoring them and displaying their works. Its opening exhibition will feature Lionel Sabatté's solo show, Elemental Beings, alongside Stages and Mirrors, a showcase by two local painters, Yunita Rebekah and Aisha Rosli, both of whom are under the company's 'c/discoveries' mentorship programme.
More information here.
Step into Hennessy X.O's Seven Worlds at Changi Airport
When: Until February 2020, 7am to midnight
Where: Changi Airport, Terminal 1
For those who've caught Ridley Scott's films – think 1985's Blade Runner, Gladiator, Hannibal and American Gangster – you'd know that suspense, violence and action are the backbone of his work. And it's no different in Seven Worlds, a short film crafted by Scott in partnership with Hennessy X.O. Now showing as part of the brand's pop-up at Changi Airport's Terminal 1 Departure Hall, Scott takes you on a sensorial journey to explore the brand's seven different flavour profiles. Each is reimagined as an individual chapter bound into a single narrative. Enter the first world, Flowing Flame, before making your way through the other realms. And don't forget to pick up the carafes with limited edition sleeves when you're done.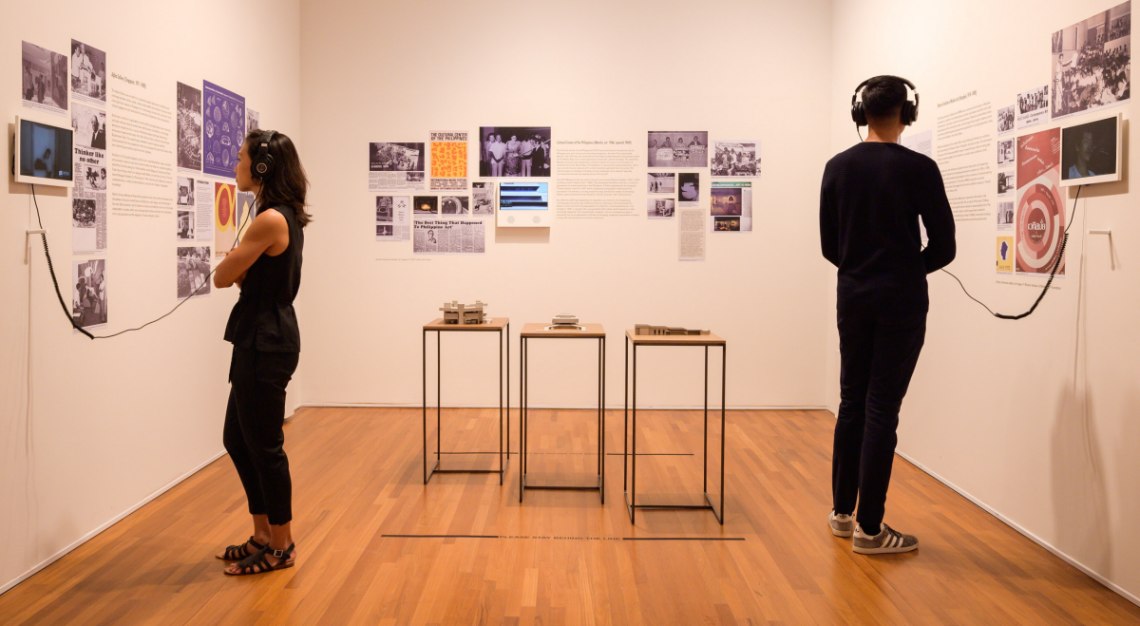 Suddenly Turning Visible: Art and Architecture in Southeast Asia (1969–1989)
When: Until 15 March 2020
Where: National Gallery Singapore
Sitting on different sides of the same coin, the link between architecture and art is explored in Suddenly Turning Visible: Art and Architecture in Southeast Asia (1969-1989). Discover the landscapes of Singapore, Manila and Bangkok, and their transformation into modern metropolises. The exhibition will feature over 50 works from the 1970s, shine the spotlight on artistic practices like abstraction and realism, and tell the lesser-known story of how a modern city's vision and ideals are reimagined and questioned through art.
More information here.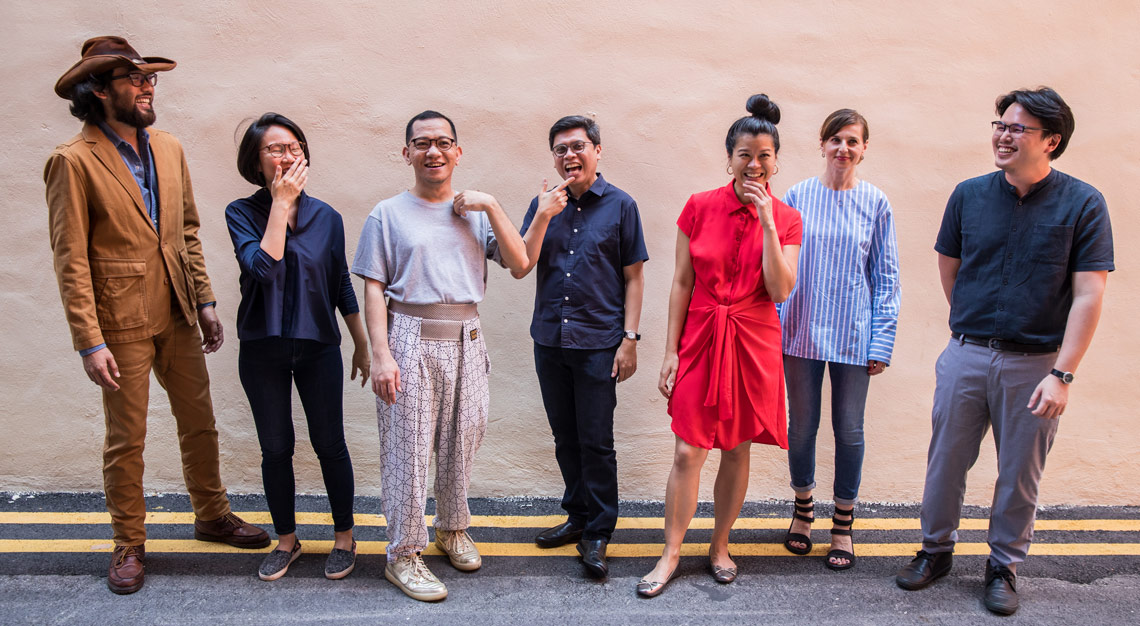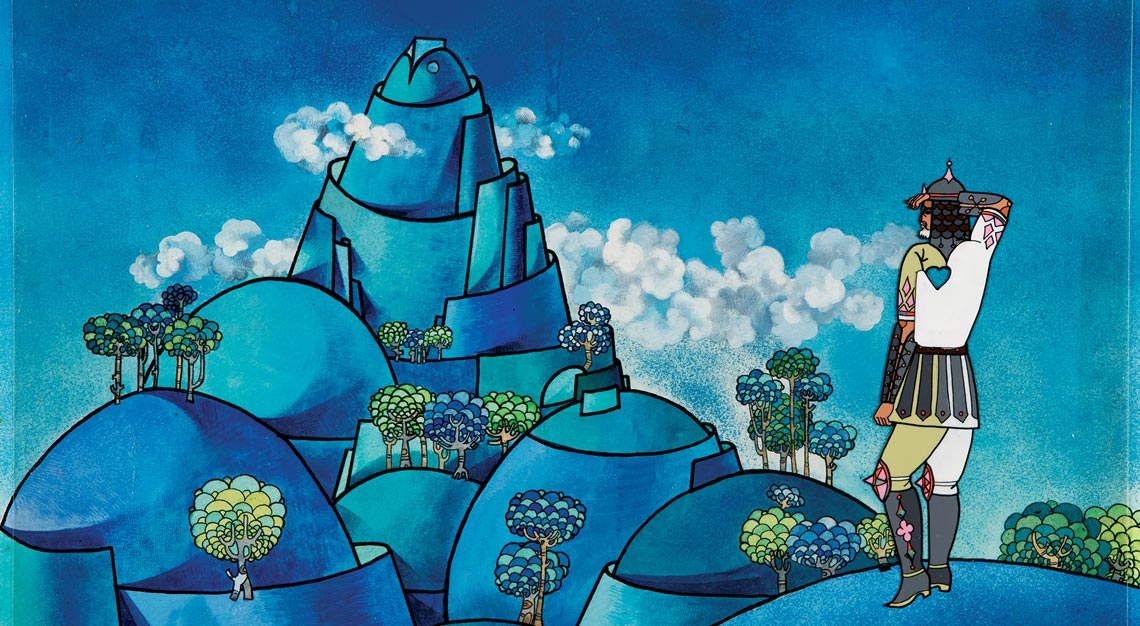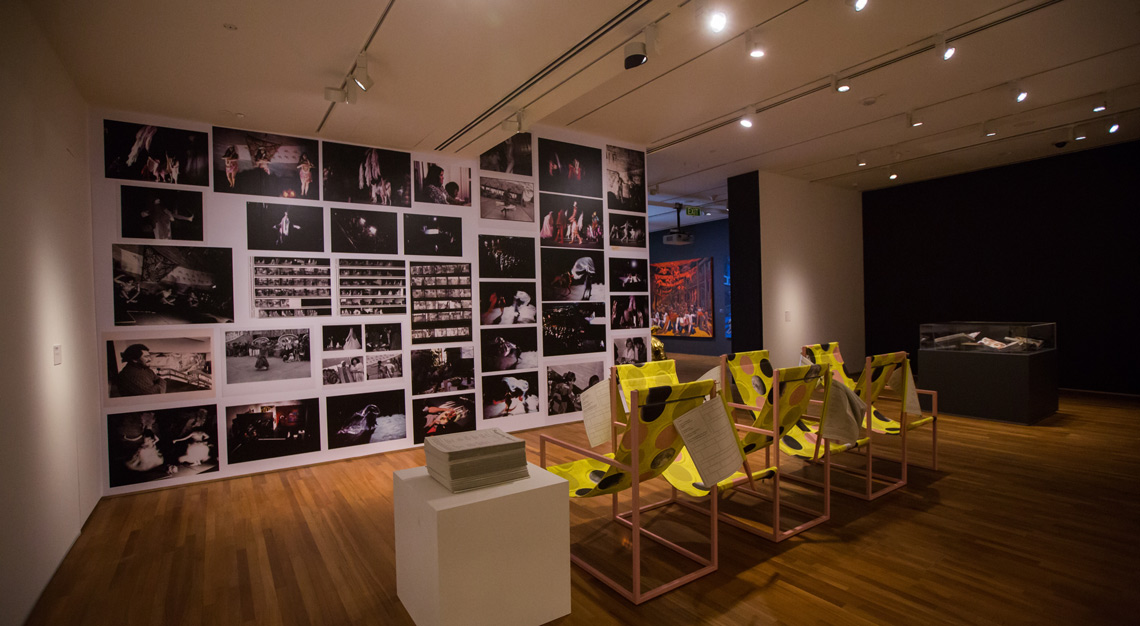 Singapore Biennale 2019: Every Step in the Right Direction
When: Until 22 March 2020
Where: Various locations
The Singapore Biennale 2019 returns for its sixth edition, with 77 artists and art collectives from 36 countries and territories. Themed 'Every Step in the Right Direction', the international contemporary art exhibition delves into the act of artistic exploration, drawing on the importance of making choices, the facets of contemporary life and the human journey towards change. Commissioned by the National Arts Council and organised by the Singapore Art Museum, the art festival will run across 11 venues in the city with a strong focus on Southeast Asia. Over 150 works await the art buff, and will range from film and installation to sound art and performances.
More information here.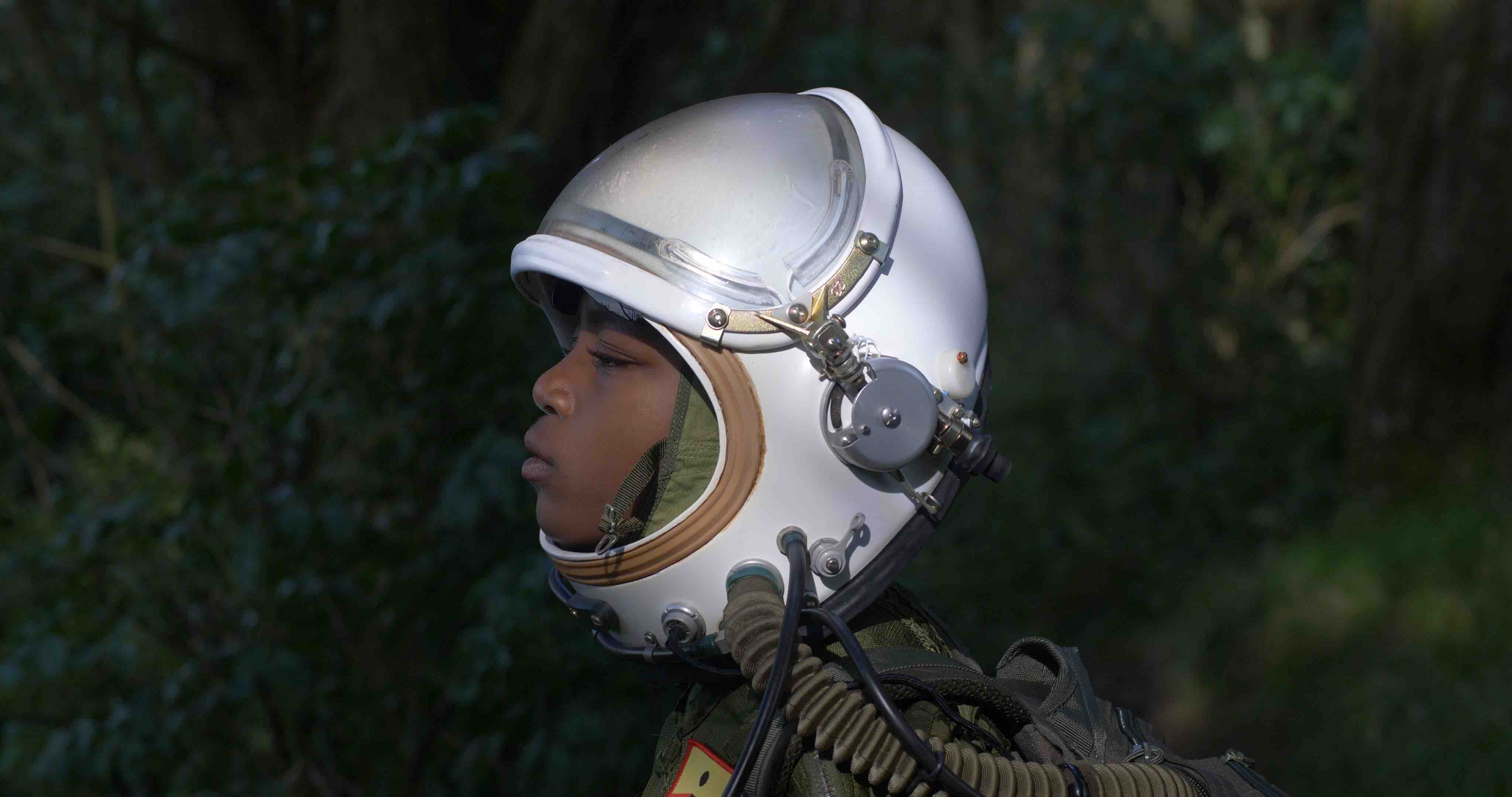 2219: Futures Imagined
When: Until 5 April 2020
Where: ArtScience Museum
What will Singapore look like 200 years from now? While we will never get to live that era, we can get a taste of it. The ArtScience Museum is currently offering a glimpse of the city's future through a series of immersive installations, meditative spaces, films, paintings and sculptures; inspired by the work of Singaporean writer and poet Alvin Pang, 2219: Futures Imagined focuses on small, human-scale acts of innovation and contemplation. One takeaway you'l get from the exhibition? The opportunity to reflect on the kind of future you'd want for our future generation, and the motivation to work towards achieving that goal.
Tickets here.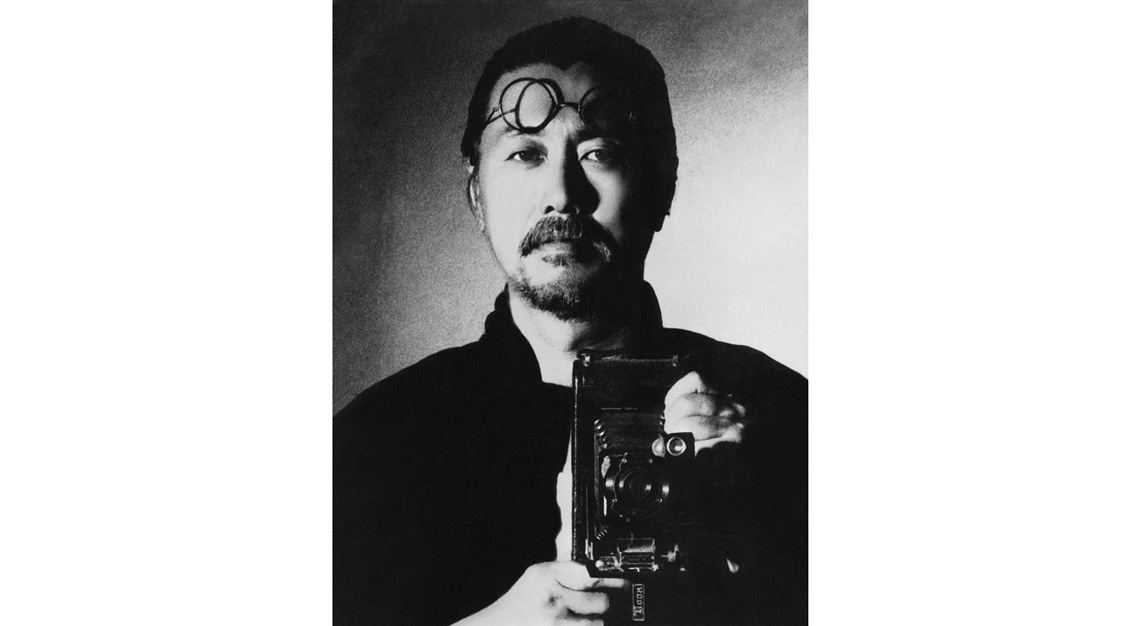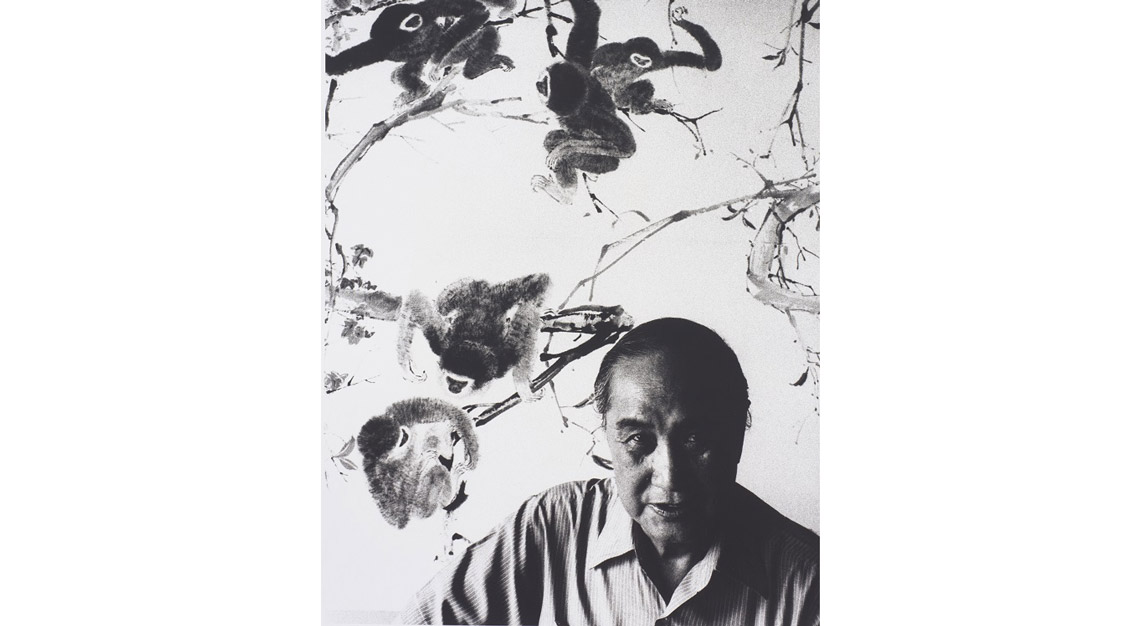 Chua Soo Bin: Truth & Legends, a retrospective exhibition that shines on the history of photography
When: Until 28 June 2020
Where: National Gallery
In the midst of a culture heavily influenced by social media, it's time to take a trip down memory lane with Chua Soo Bin, local self-taught photographer and Cultural Medallion Award recipient. At the Chua Soo Bin: Truths & Legends exhibition, witness close to 100 of his works, which include images of pioneer artists captured during the development of photography in Singapore. Chua will also showcase his famous Legends series, which comprises 14 renowned Chinese ink masters and a rare insight into the nuances of their daily lives.
More information here.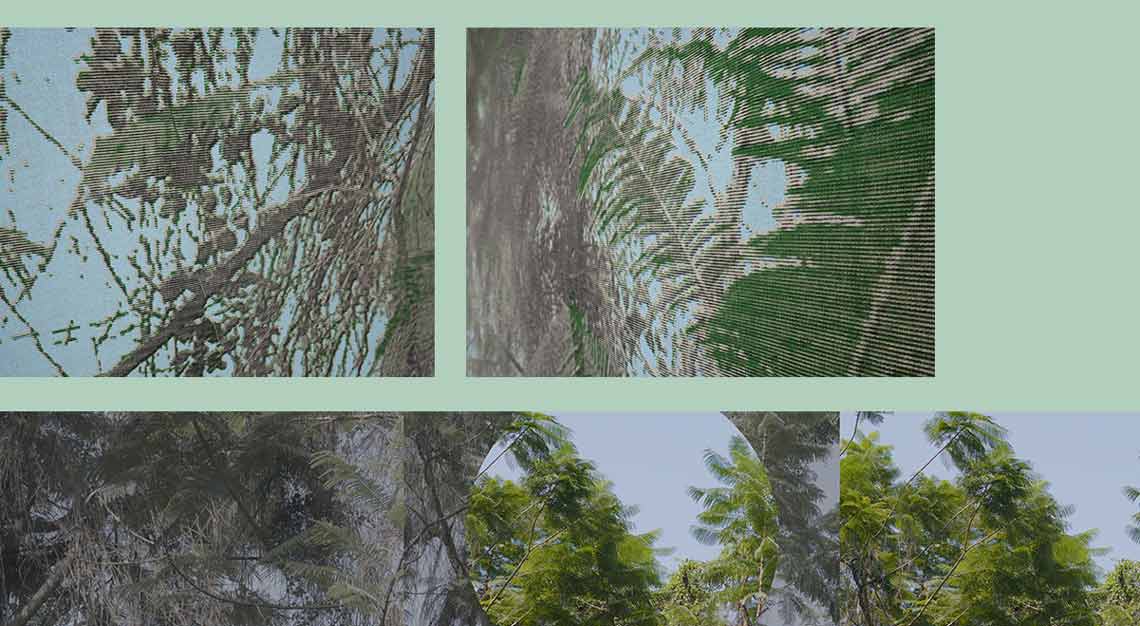 tropics, a many (con)sequence, an exhibition with Kent Chan
When: Until 30 May 2020
Where: NUS Museum
Singaporean artist, curator and filmmaker Kent Chan explores tropical imaginary framing artistic identities via his film titled Seni. Using uncharted tropes of jungles and frontiers, components of film and text are extracted and distilled into distinct parts, to express the region's historic decolonialism. The film, Seni, also speculates on the story of Ho Kok Hoe, then president of the Singapore Art Society, who brought the first exhibition of Singaporean art to Europe in 1955.
Admission is free with registration.
---
Upcoming Events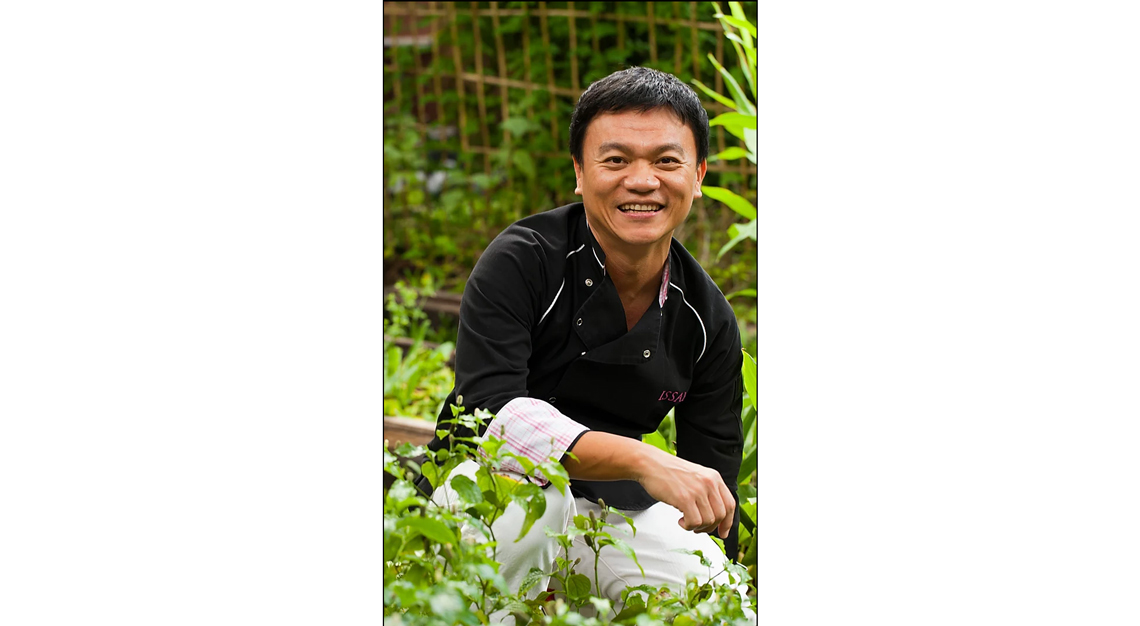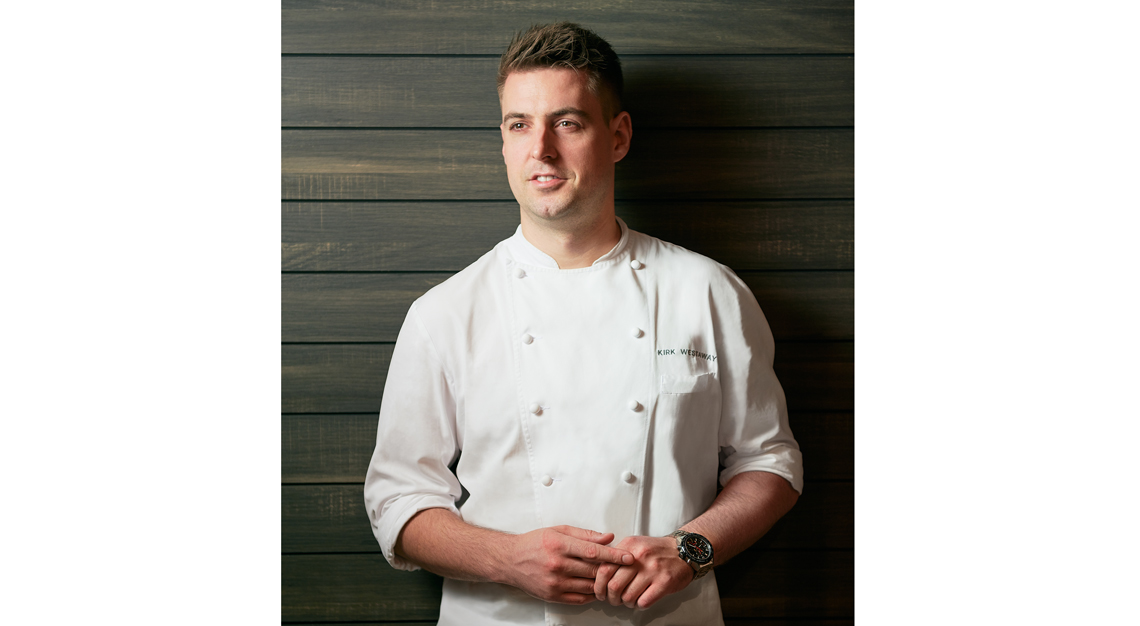 Kirk Westaway's four-hands dinner with chef Ian Kittichai
When: 27 February 2020, 6.45pm
Where: JAAN By Kirk Westaway
Something big will be brewing in the kitchen of JAAN by Kirk Westaway this 27 February. Kirk Westaway, chef de cuisine at the one-Michelin-star restaurant, will join hands with Ian Kittichai of Bangkok's Issaya Siamese Club to curate a one-night-only eight-course dinner. Expect the best of both British heritage and Thailand cuisine in one seating – tuck into dishes like Miang Kham Hamachi Tartare, Kittichai's playful take on the traditional betel leaf-wrapped delicacy; Devon Cheddar Cheese Buckwheat Pancake, Westaway's version of a cheesy British snack; and Lobster Red Curry Salad, a dish of fresh, juicy lobster simmered in a red curry sauce.
The four-hands dinner is priced at S$278++ per person. For reservations, please call +65 6837 3322 or drop an email here.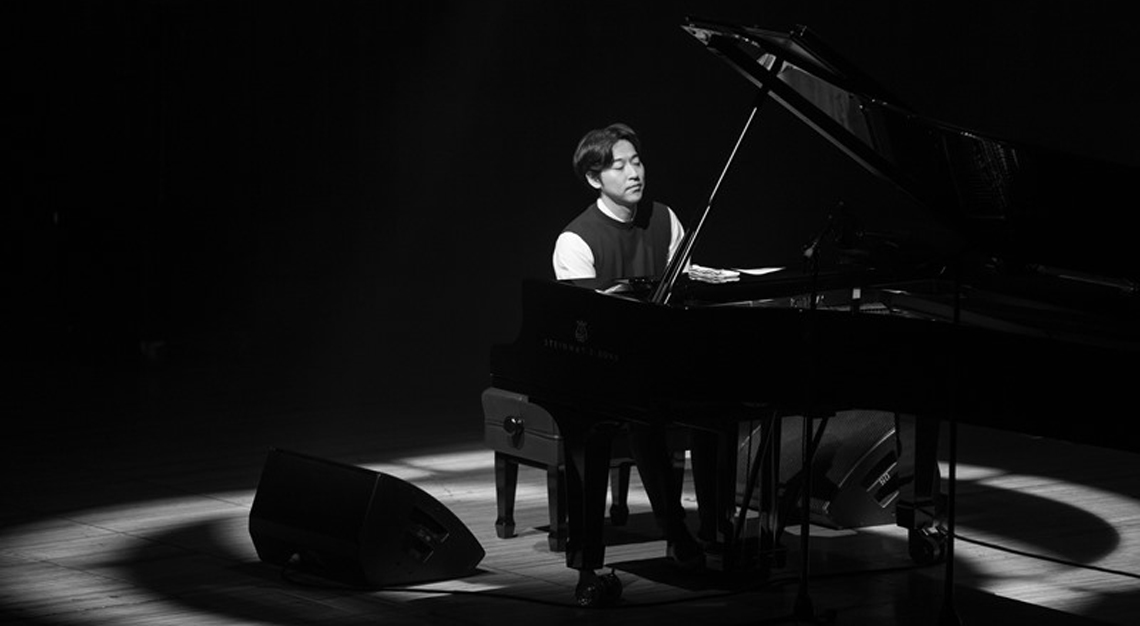 Yiruma Live in Singapore
When: 29 February 2020, 8pm
Where: The Star Theatre, The Star Performing Arts Centre
Following a series of successful sold-out concerts in Singapore, renowned contemporary pianist-composer Yiruma will return to Singapore this 29 February for a new concert, promising fans an evening of soothing classics such as River Flows in You, Kiss the Rain and Love Me. Over the years, Yiruma has performed successful tours across the globe, including China, Australia, Europe and the United States. Back home in South Korea, he holds the record as the classical artist with the largest audience at a single concert, and the greatest number of concerts by a single artist.
Tickets here.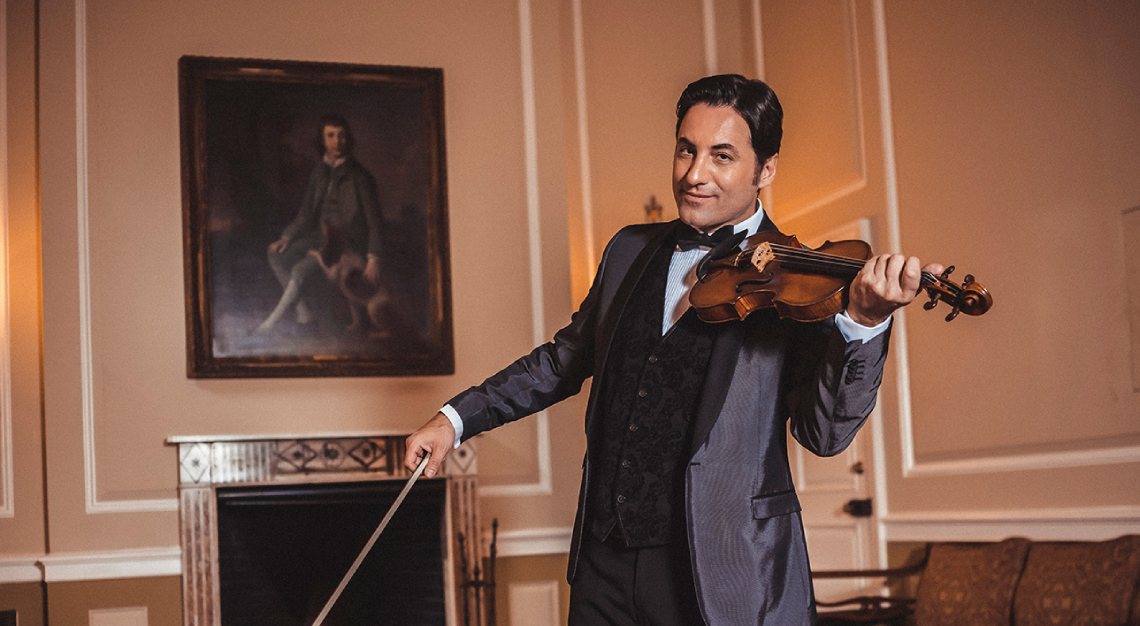 Philippe Quint and The Red Violin
When: 5 March 2020, 7.30pm
Where: Esplanade Concert Hall
You don't have to enjoy classical music to love a good solo violin performance. Catch Russian-American violinist Philippe Quint in concert as he pulls off John Corigliano's The Red Violin, a highly technical concerto featured in the 1998 movie classic of the same name. A virtuoso as lauded by the Chicago Tribune and New York Arts, Quint will be here for one night only, and together with SSO and guest conductor Andrew Litton, he'll also join in on Bernstein's Candide Overture and Shostakovich's Symphony No. 10 in E Minor, Opus 93. If you're a fan, we recommend swinging by the [email protected] at 6.30pm for a pre-concert talk by musicologist Truman See, and staying after the concert for an autograph session by Quint.
Tickets here.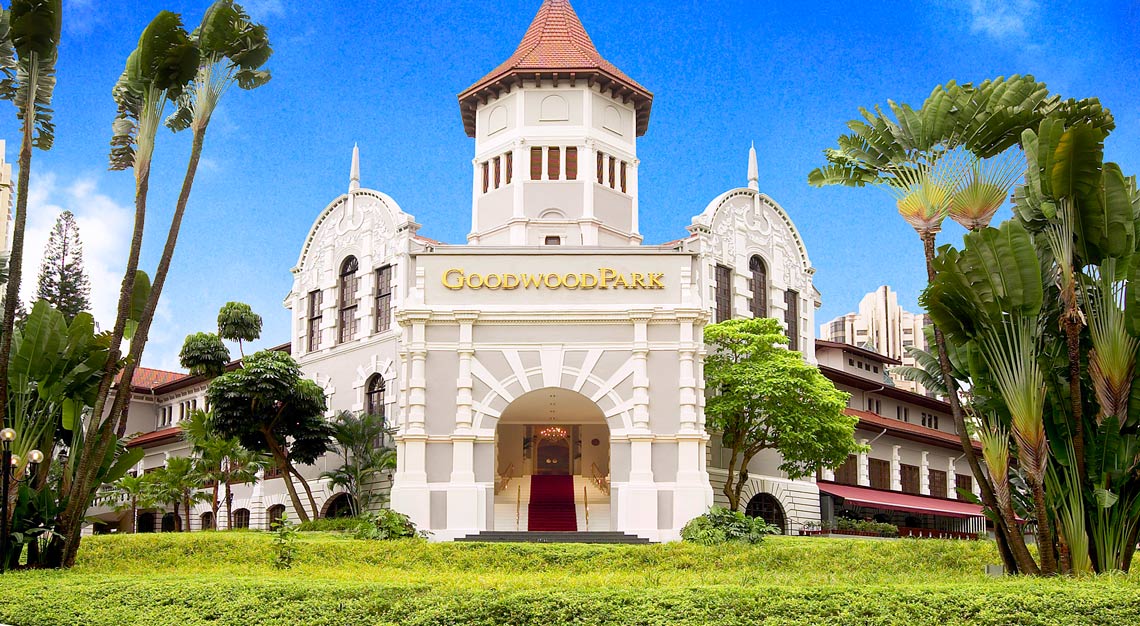 Durian Fiesta at Goodwood Park Hotel
When: 14 March to 26 July 2020
Where: Goodwood Park Hotel
Durian lovers, this one's for you. Goodwood Park Hotel's Durian Fiesta, in its 37th year running, will return on 14 March 2020. Seven new durian pastries will be added to the range, with some paying homage to the hotel's illustrious past. The D24 Pavlova and D24 Coffee Pavlova, for instance, are named after the world-famous Russian ballerina, Anna Pavlova; she had performed at the hotel in the '20s.
To mark the hotel's 120th anniversary, one can enjoy an exclusive 30 per cent discount off the total bill with a minimum spending of S$120 on select takeaways from 14 to 25 March 2020.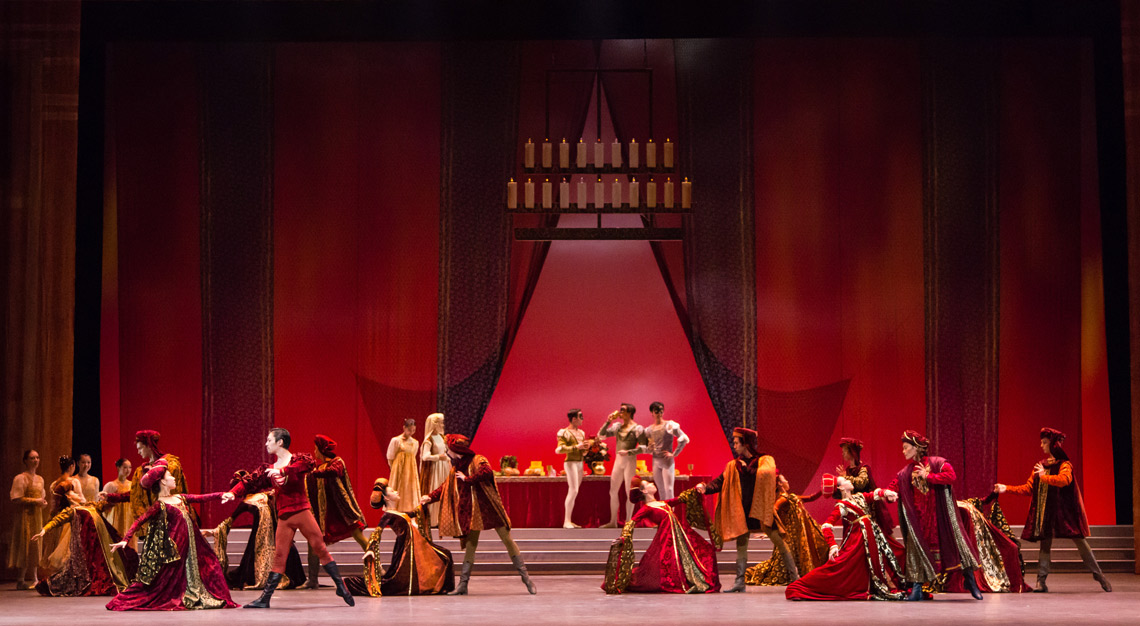 Romeo and Juliet
When: 5 to 8 March 2020
Where: Esplanade Theatre
The timeless, classical tale of Romeo and Juliet takes centre stage this March, courtesy of Singapore Dance Theatre (SDT) as part of the company's 2020 season. The play will be performed to Prokofiev's touching music played by the Metropolitan Festival Orchestra. With drama at its core, this ballet strings together swordplay, humour, and stunning choreography into a fine work of theatrical art. SDT's production of Romeo and Juliet was created by legendary Singaporean choreographer Choo-San Goh, and staged by Janek Schergen, artistic director of SDT.
Tickets here.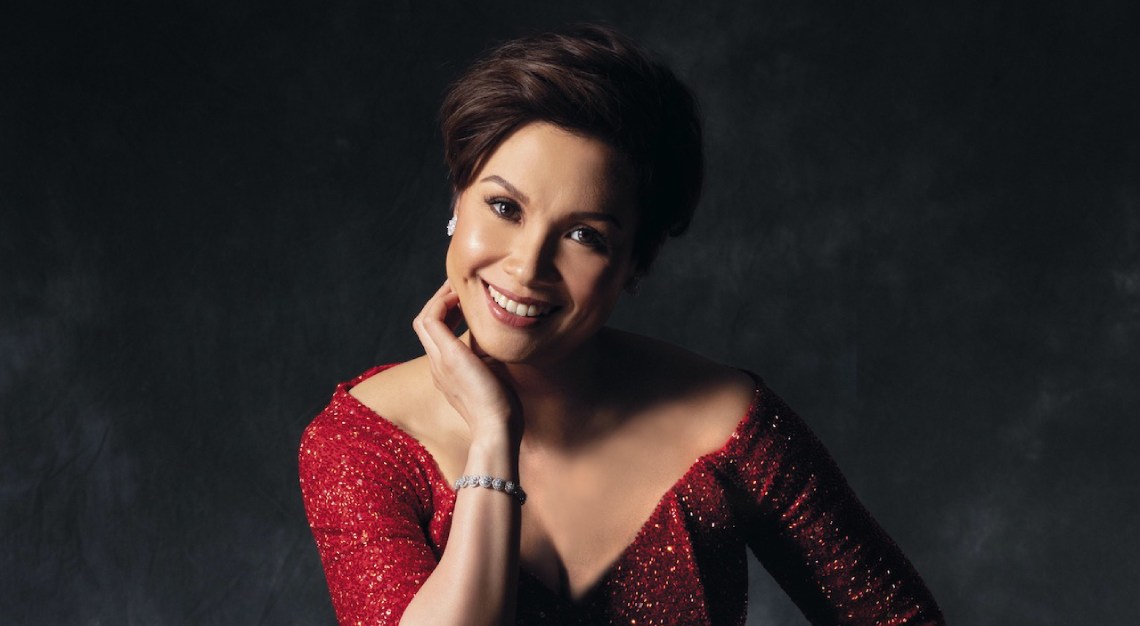 Lea Salonga in Concert
When: 19 to 22 March 2020
Where: Esplanade Concert Hall
Yes, Lea Salonga will be back again, but at least we'll have her to ourselves this time. Best known for her Tony Award-winning role in Miss Saigon and her part as Eponine in the 10th anniversary concert of Les Misérables, Lea Salonga will have a whole repertoire prepared, from film to Broadway favourites.
Tickets here.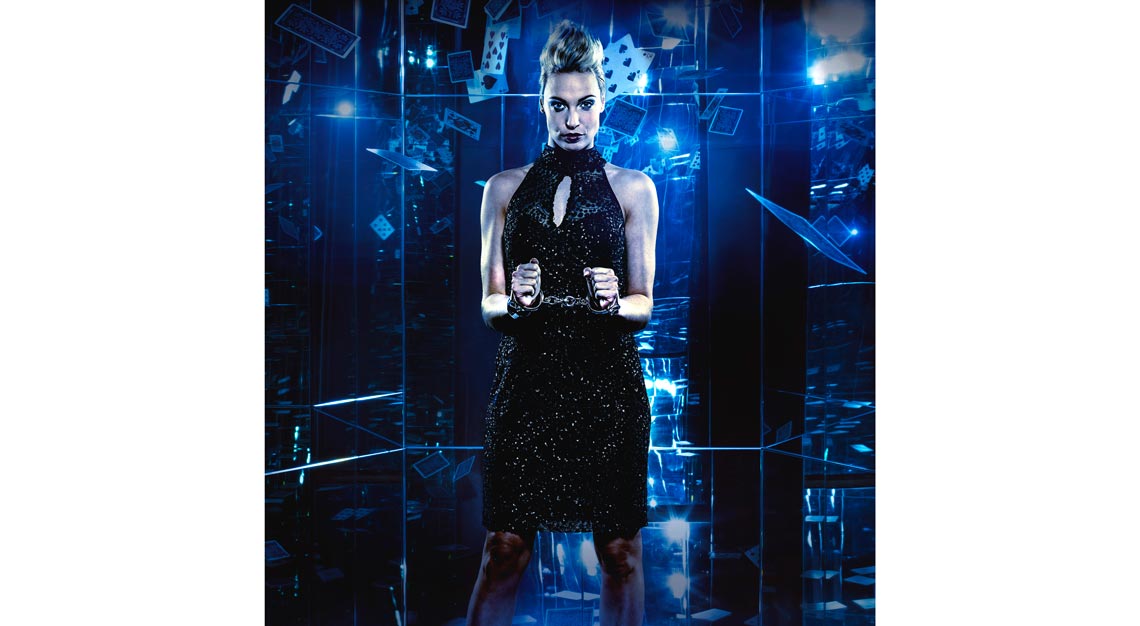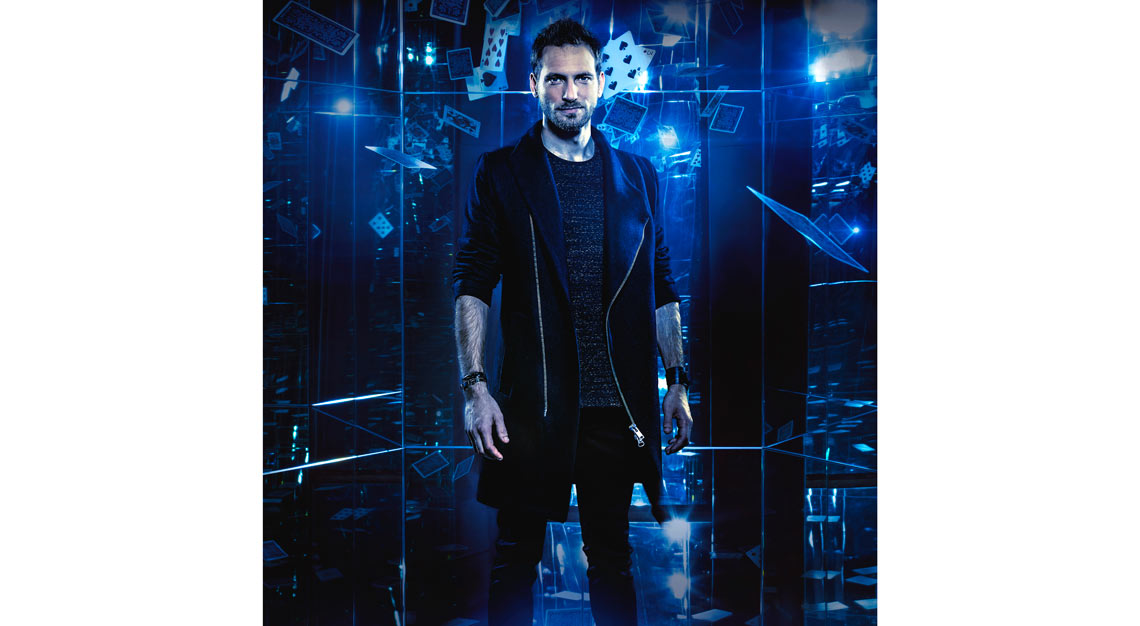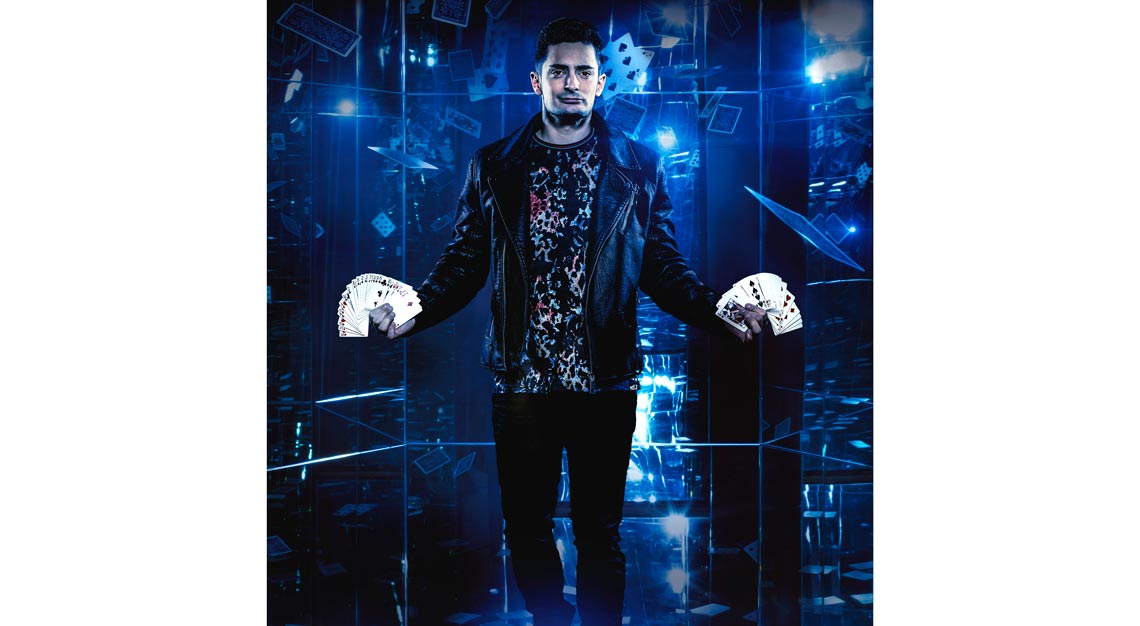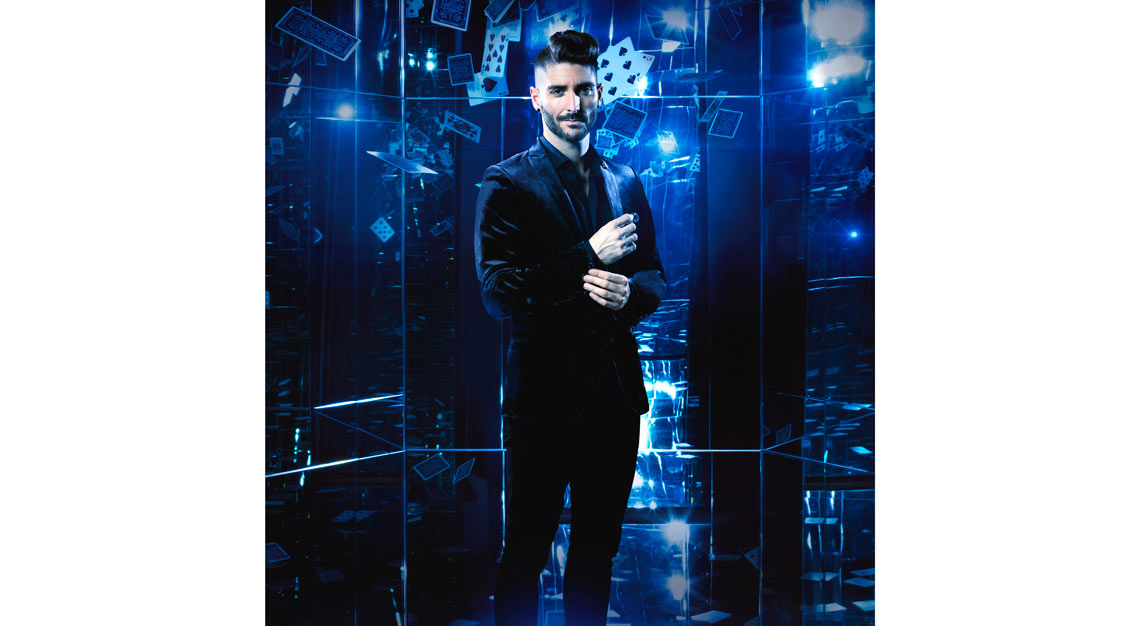 Now You See Me Live by leading illusionists of the world
When: 26 March 2020
Where: Sands Theatre, Marina Bay Sands
If you enjoyed seeing Isla Fisher escape a tank of flesh-eating piranhas or Jesse Eisenberg's card tricks in the film Now You See Me, you're in luck. Based on the worldwide blockbuster, Now You See Me Live will be here along with the top illusionists of the world, also known as The Horsemen. We can't promise any flesh-eating piranhas this round but what we can vouch for are mind-blowing, never-seen-before illusions that will have you at the edge of your seat.
Tickets here.
Singapore Cocktail Festival Village 2020
When: 15 to 22 May 2020
Where: 12A Bayfront Avenue
Asia's largest cocktail fest is back, bigger and better. There will be a whole lineup of world class bartenders slinging cocktails, masterclasses, tastings, live music and summer fun – giant lawn games, tattoo art and more. Come thirsty, you'll be sure to leave in high spirits. Tickets at S$32.34 each, inclusive of one welcome drink.
Tickets here.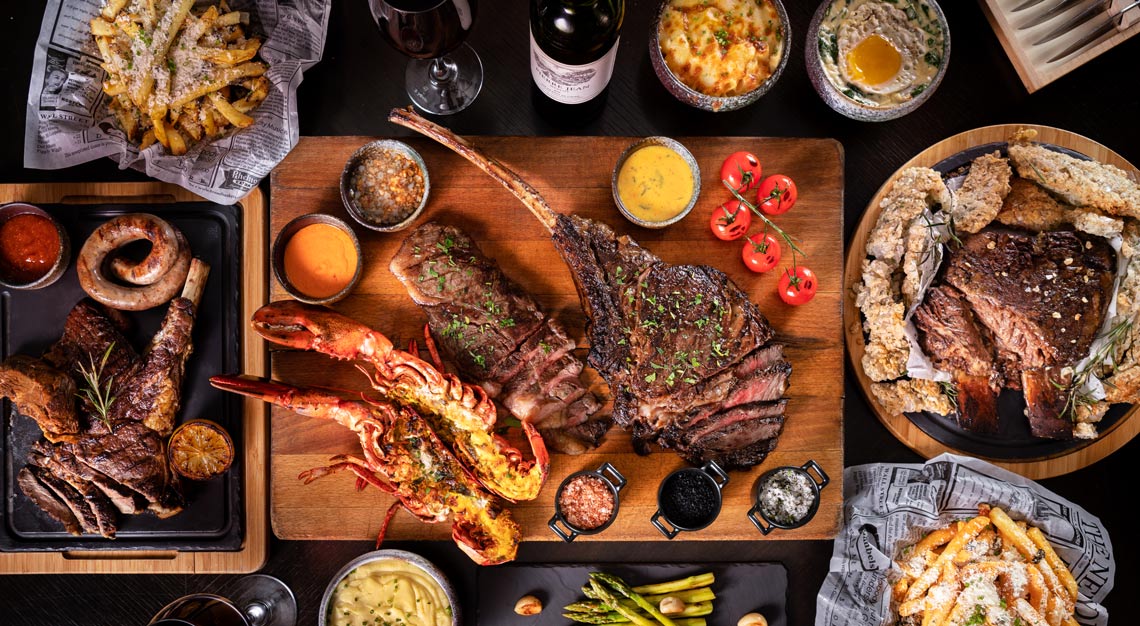 Opus Bar & Grill celebrates its fifth birthday
When: March to April 2020
Where: Opus Bar & Grill
How is Opus Bar & Grill celebrating its fifth birthday this year? With lots of steak and fries. In the months of March and April, with any order of sharing steaks, diners will get to enjoy bottomless servings of Over The Top Fries cooked with fatty foie gras and black truffle purée. Do also enjoy a two-hour free flow of wines at S$15 per person from Sundays till Thursdays, and 50 per cent off select bottles of wine on Fridays and Saturdays.
Call +65 6730 3390 or drop the restaurant an email for reservations.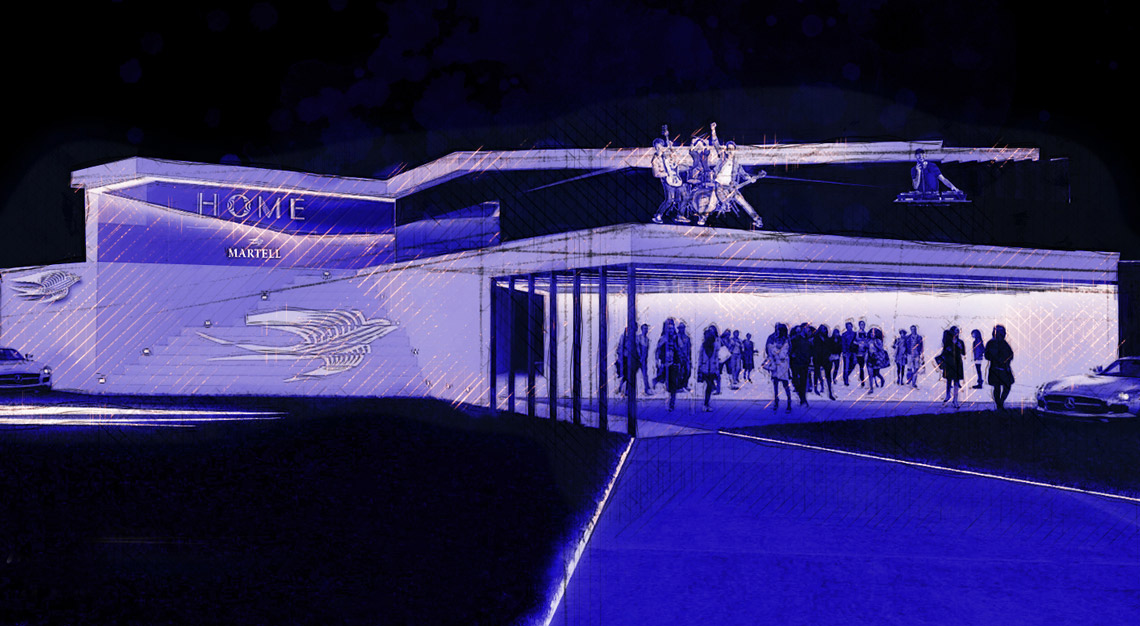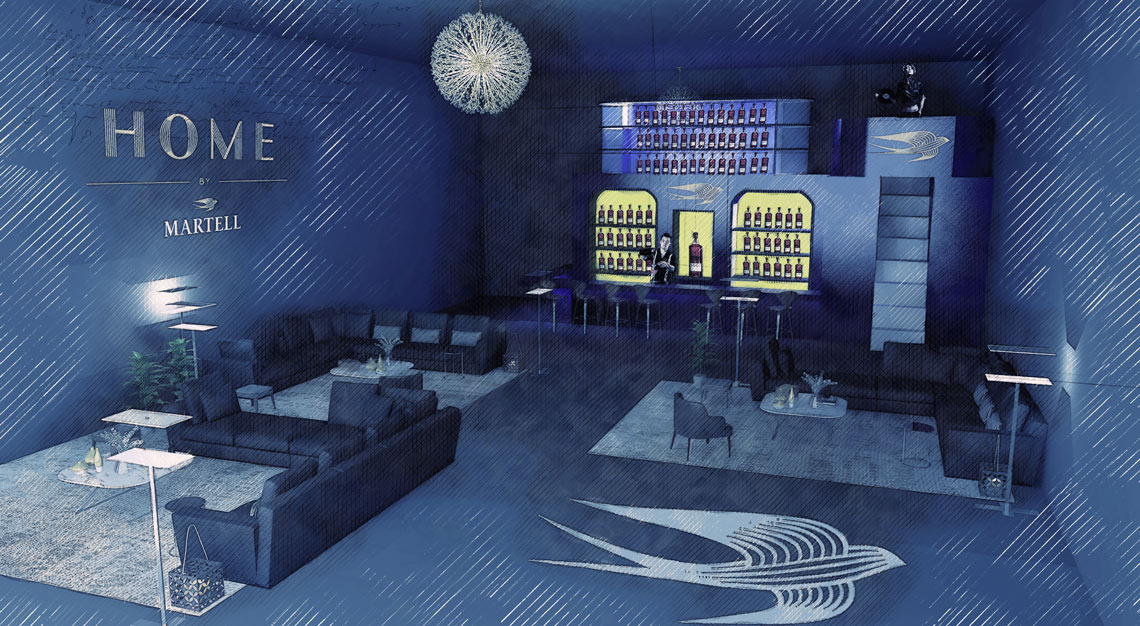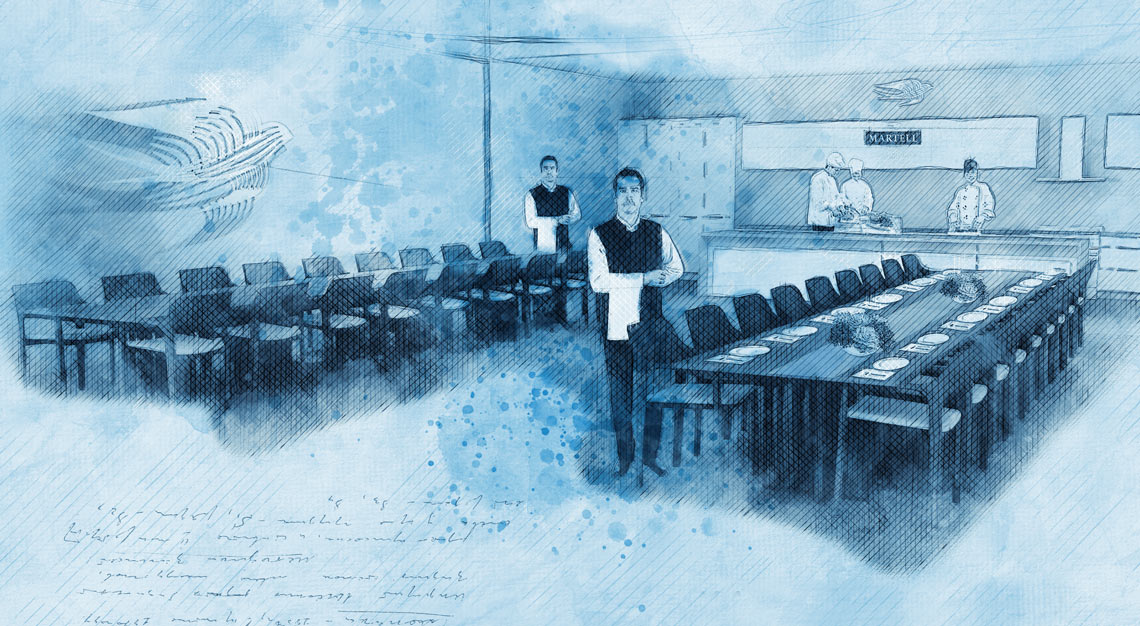 H.O.M.E by Martell
When: 20 February to 7 March 2020
Where: Infinite Studios, 23 Media Circle
That's right, folks. You're invited to Martell's very first house party in Singapore, and you'll be promised a ball of a time. The iconic H.O.M.E by Martell will set up shop in Singapore at Infinite Studios for a limited time only, treating guests to good music, masterclasses and of course, some world-class Cognac (like the Cordon Blue Extra, Chanteloup and XO). Explore the five different themed rooms within the activation, where each room will bring guests through a different multi-sensory journey learning about Martell's rich heritage. Also keep your eyes peeled for Martell's very own 'fountain of wealth' and a secret prestige bar that only allows up to four guests at any one time.
Admission is free. Register for priority access and drink deals here.
Update: This has been postponed until further notice.