From interactive exhibitions to unique dining experiences, here are some of the coolest things to do in Singapore this week
We highlight the best our city has to offer, and what's keeping it abuzz. Here are the best things you can do in Singapore this week.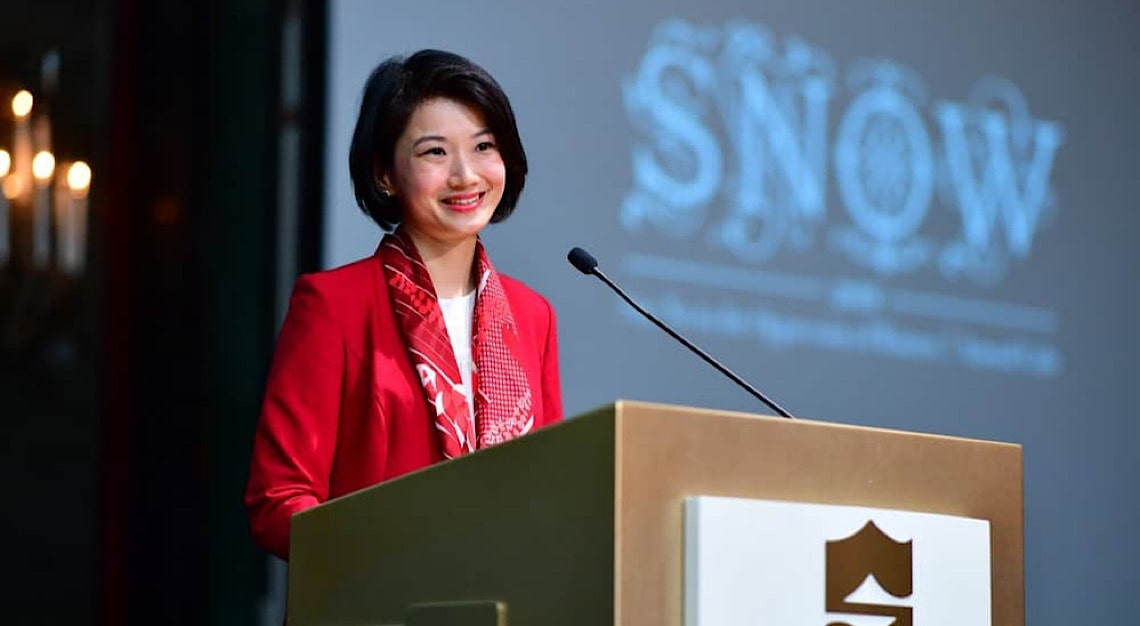 United Women Singapore's SNOW Gala is going online this year
When: 27 November 2020 
Where: Virtual
United Women Singapore's annual SNOW (Say No to the Oppression of Women) Gala is set to take place online this year, where it will continue to raise funds for its flagship Girls2Pioneers programme – a project that seeks to inspire girls from low-income families to pursue science, technology, engineering and math and careers in male-dominated fields. If you're interested in purchasing a table, click here; a single seat is yours for S$600 or S$1,000, while tables of 10 run from S$6,000 to S$15,000. Sponsorships and donations are equally welcome.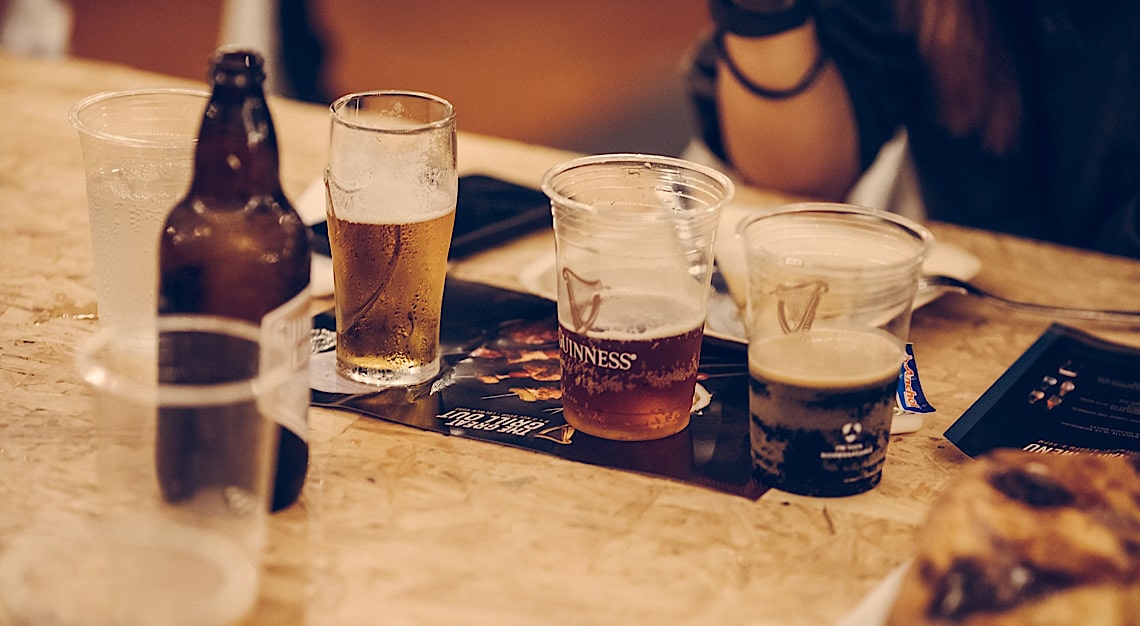 Enjoy smoky bites and brews at the Guinness Great Grill Out
When: Until 29 November 2020
Where: Various bars and virtual
The Guinness Great Grill Out is back, and this year, you may enjoy it at a bar or at home. Throughout the month of November, check out the online masterclasses (learn stout-inspired recipes from Shen Tan of Ownself Make Chef) and head over to Hopscotch (28 and 29 November) for fresh stout and Guinness-infused grub.
Champion regional artists with Gajah Gallery's latest exhibition, Navigating Entropy
When: Until 29 November 2020, 11am to 7pm (weekdays) and 12pm to 6pm (weekends and public holidays)
Where: Gajah Gallery
In a collaboration with the Yogyakarta Art Lab (it encourages Yogyakarta-based artists to work alongside local craftsmen to produce innovative sculptural works), Gajah Gallery is presenting Navigating Entropy. Expect unique materials and a wide range of experimental mediums in this exhibition. Artists such as our very own Jason Lee have created a series of large, tactile earthenware, and Australia-based Suzann Victor is showcasing her iconic crushed glass artworks, as well as her newly devised Lens-Painting series. Admission is free.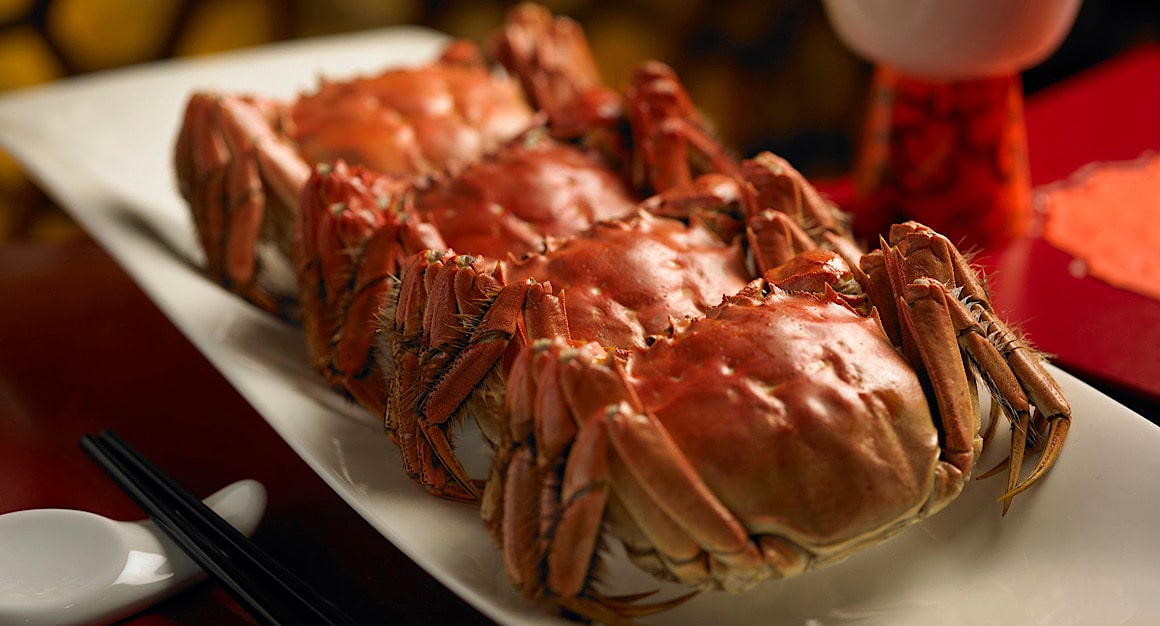 Enjoy various iterations of hairy crab at Shang Palace until the end of November
It's hairy crab season at the Shang Palace
When: Until 30 November 2020
Where: Shang Palace, Shangri-La Hotel
Shang Palace's acclaimed executive chef Mok Kit Keung is back with his arsenal of Chinese mitten crabs. The seasonal crustacean, favoured for its sweet flesh and creamy golden roe, only appears two months each year, making this an opportunity not to be missed. Available as à la carte at both lunch and dinner, diners can also go all out with the Hairy Crab Six-Course Set Menu (S$218 per pax), which includes a 180ml bottle of Chinese yellow wine.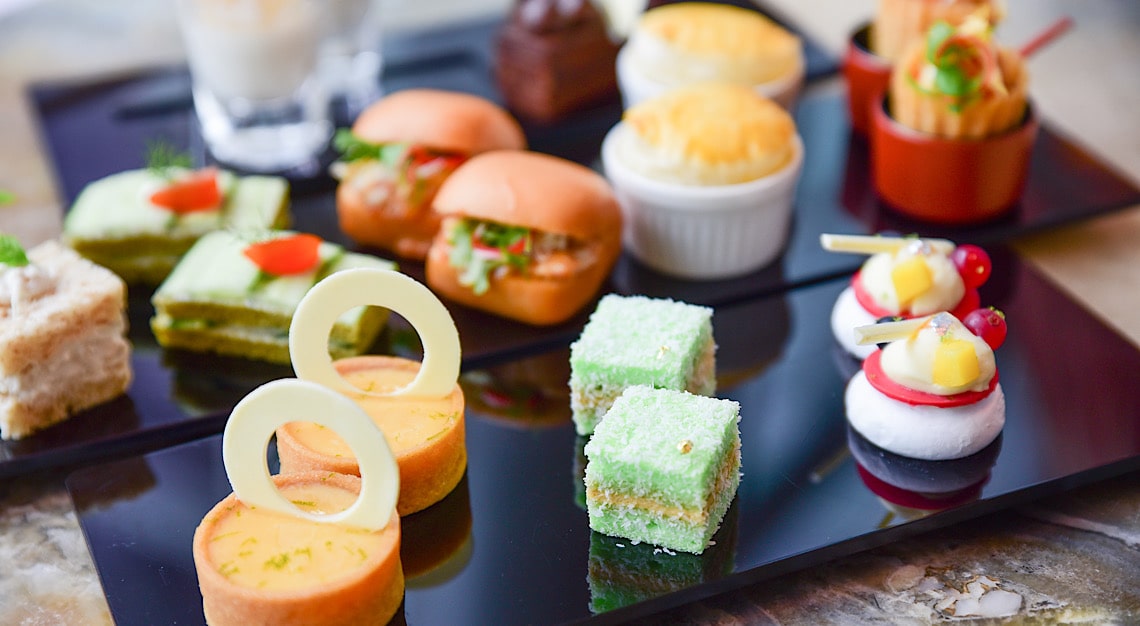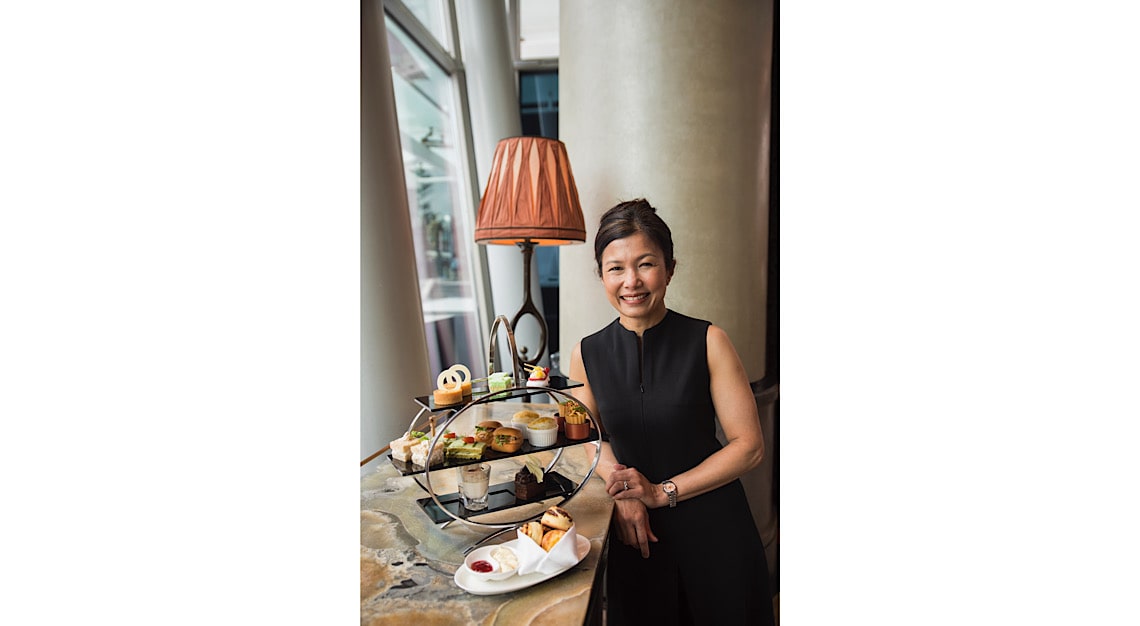 Dig into an Aussie-themed afternoon tea at The Fullerton Bay Hotel
When: Until 30 November 2020, 3pm to 5.30pm (The Landing Point) or 6pm (The Courtyard)
Where: The Courtyard and The Landing Point, The Fullerton Bay Hotel
For The Fullerton Bay Hotel's latest gastronomic series, The Best of Both Worlds, celebrity chef Audra Morrice is presenting an Afternoon Tea menu of local flavours intertwined with classic Australian dishes. Highlights include the Singapore Chilli Crab tucked in a crispy bun, as well as the Chicken and Lemon Myrtle Sandwiches (the lemon myrtle was personally hand-carried from Australia). Available on weekdays at S$51 and weekends (and public holidays) at S$56, with the option for a two-hour free flow of prosecco at S$78. Kids get to dine at S$26 on weekdays and S$28 on weekends.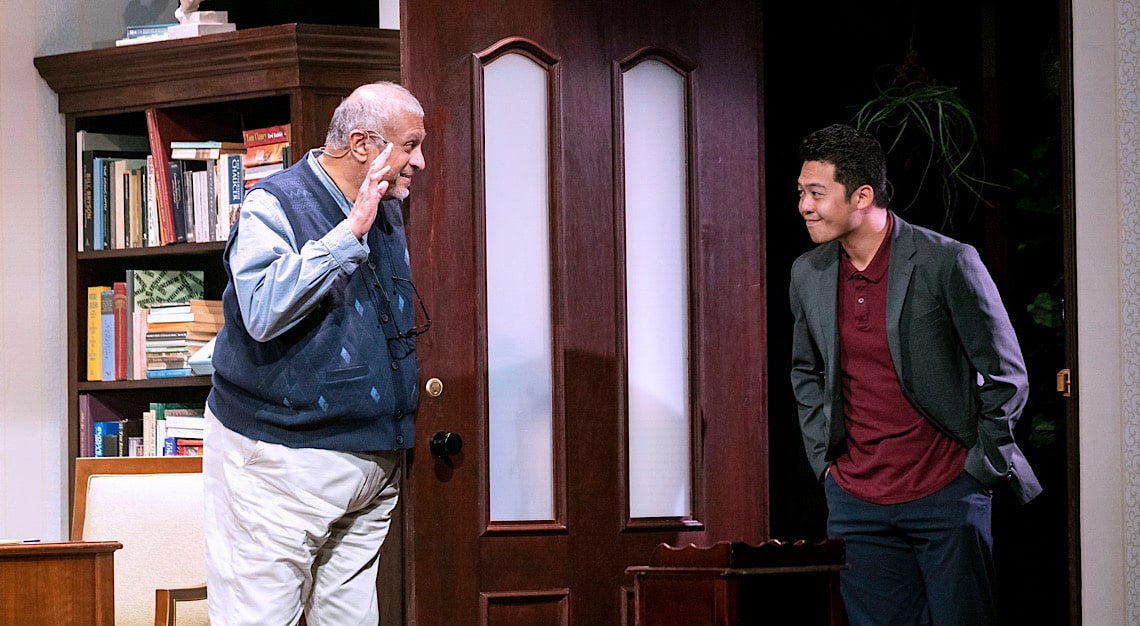 Tuesdays with Morrie
by the Singapore
Repertory Theatre 
When: Until 6 December 2020, 3pm (Sunday), 6pm and 9pm 
Where: KC Arts Centre
Live performances are back, and the Singapore Repertory Theatre has reopened with a play based on Mitch Albom's classic memoir, Tuesdays with Morrie. Be prepared to go on an emotional journey of the friendship between protagonist Mitch and his college professor Morrie, impaired by Lou Gehrig's disease (ALS). Directed by the award-winning Samantha Scott-Blackhall, with local actors Remesh Panicker and Benjamin Chow taking on the roles of Mitch and Morrie respectively. Tickets are priced from S$45, available here.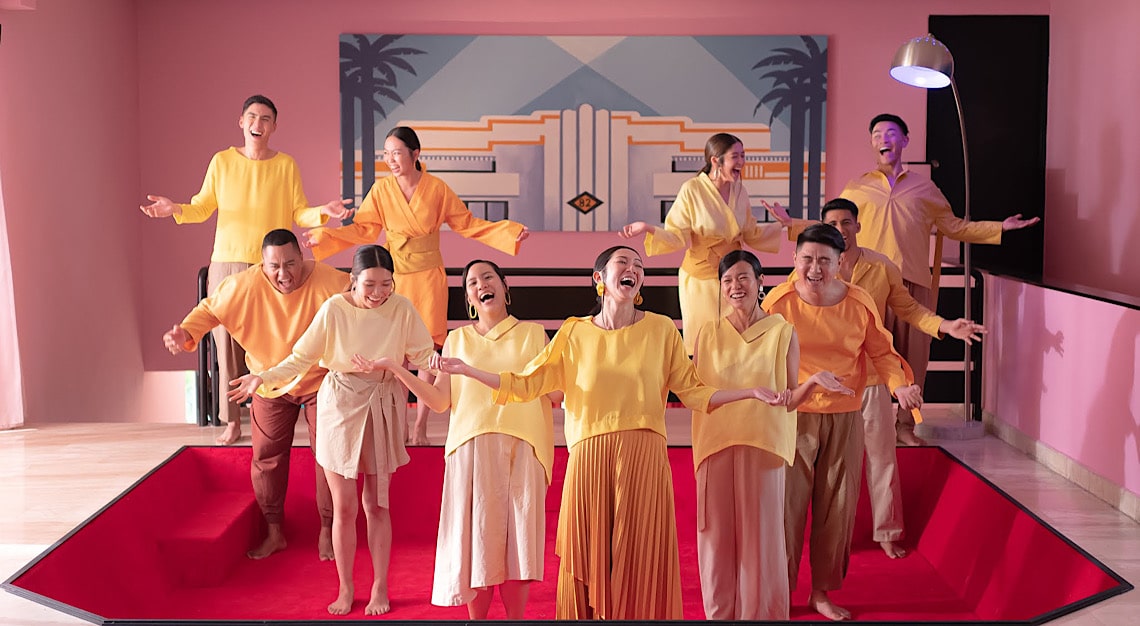 Watch acclaimed films at the Singapore International Film Festival
When: Until 6 December 2020
Where: Various cinemas and online
This year sees the first hybrid edition of the Singapore International Film Festival (SGIFF). The best of cinema will be celebrated in a span of a week as over 70 films from 49 countries are screened both online and in cinemas. Starting with local director Tan Bee Thiam's Tiong Bahru Social Club (2020), the lineup includes award-winning films such as Iran's film noir The Wasteland (2020) and American drama Nomadland (2020). A series of panel discussions, post-screening Q&A sessions and online talks will take place as well. Tickets can be purchased here.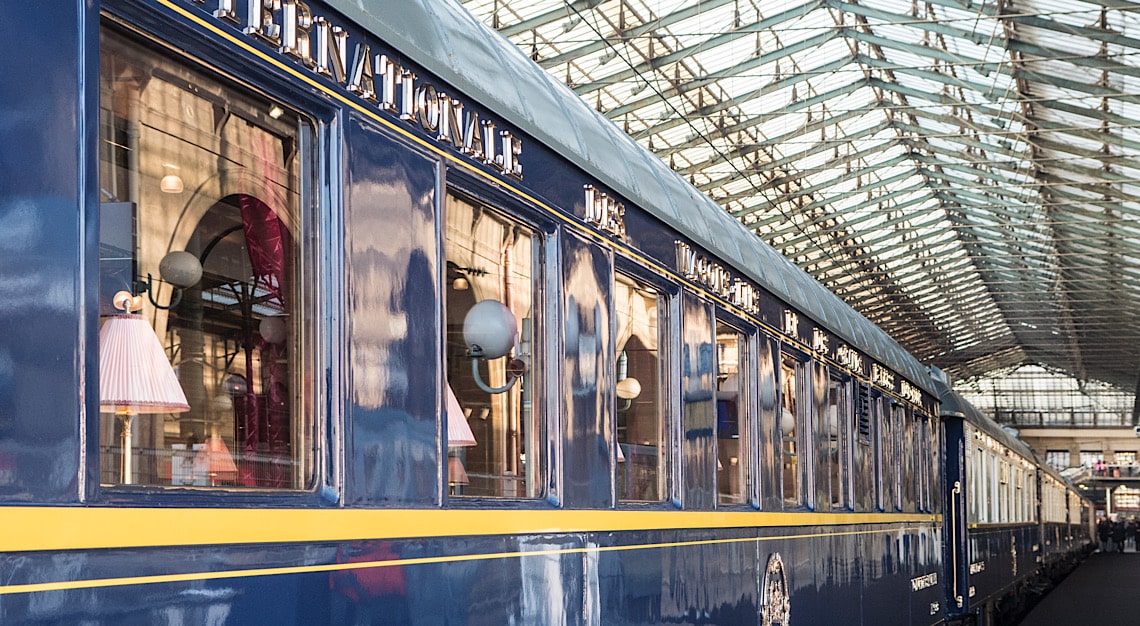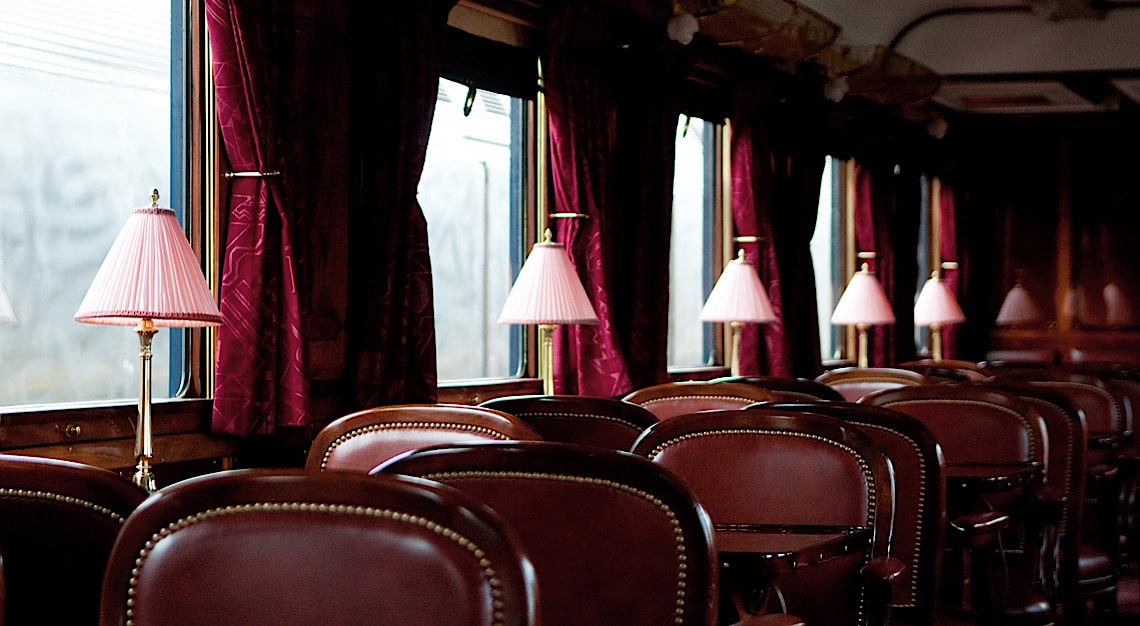 All aboard the iconic Orient Express
When: 12 December 2020 to 13 June 2021
Where: West Lawn (next to Bayfront Plaza), Gardens by the Bay
As we've increasingly become tourists in our very own city, one of the first attractions can't miss is the Once Upon A Time on The Orient Express pop-up. Exhibited outside of France for the first time ever, two original 1930 train carriages and a 158-year-old locomotive are set to display around 300 precious items and documents, from uniforms and priceless porcelain to Louis Vuitton luggages used back in the day. After the tour, guests can look forward to unwinding at the Orient Express cafe or purchase a collectors' item for the home. Tickets are priced from S$25 to S$88, available here.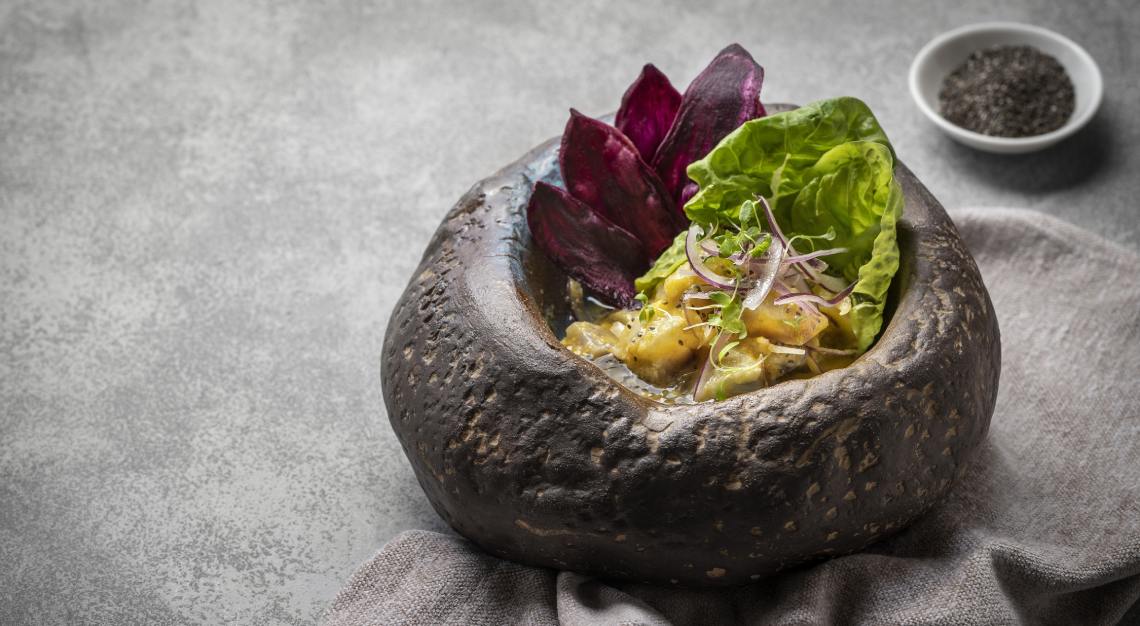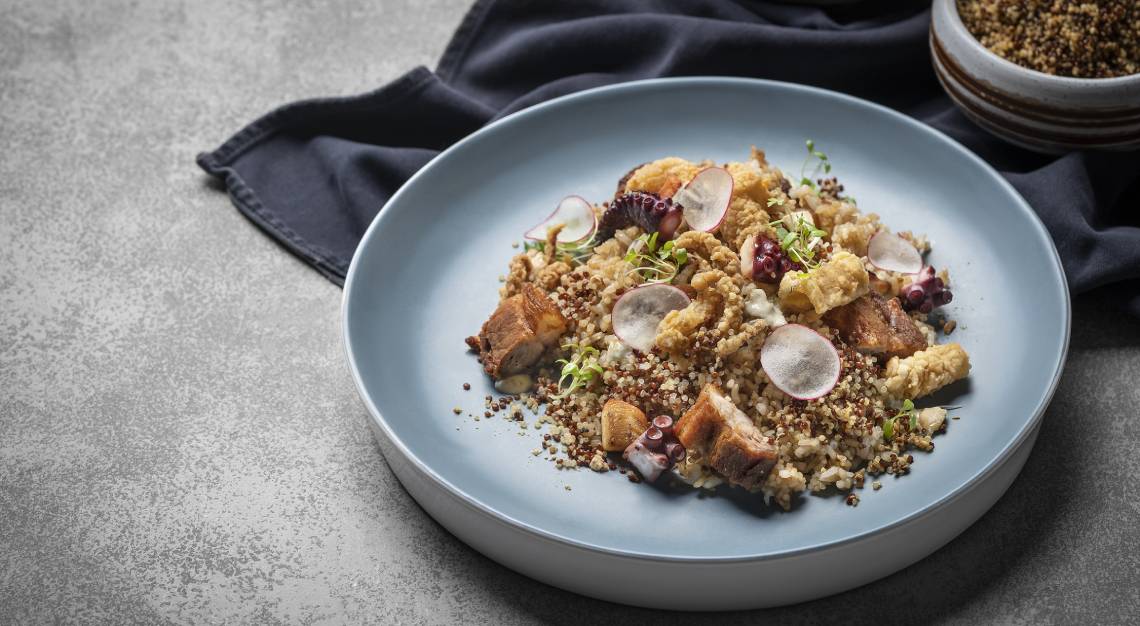 An exquisite taste of Peru at OLA Cocina Del Mar
When: Until 18 December 2020
Where: OLA Cocina Del Mar, Marina Bay Financial Centre Tower 3
The Spanish restaurant and bar will be switching things up a notch with a special Peruvian menu, available for a limited time only. The new menu showcases Peruvian classics like Ceviche Inka – Peru's national dish – while incorporating a variety of nutrient-dense superfoods, such as camu camu berry powder and dried Inca golden berries. Other highlights include the Causa Los Andes, a salad with yellow potatoes, prawns and quinoa seeds, as well as Arroz Chaufa, a Cantonese-Peruvian version of fried rice with calamari, octopus, pork and tartar sauce.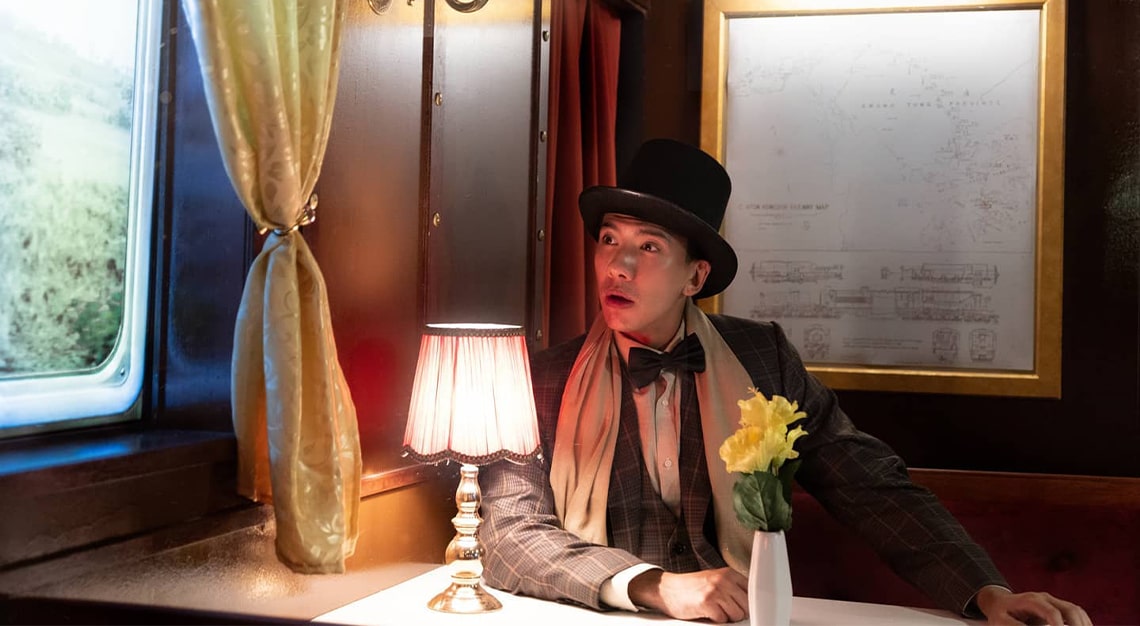 Immerse yourself in a theatrical dinner experience by Andsoforth
When: Until 26 December 2020
Where: Location will be disclosed within 24 hours before the workshop
If you love theatre and the whole spectacle, you might like this: Around the World in 80 Days, Asia's largest immersive dining experience. Named after the Jules Verne bestseller, this is where you'll enjoy an in-depth analysis of the book via interactive theatrics, drama and most importantly, great food from the world around. Tickets are priced at S$128 (with an additional S$5 booking fee) and are available right here.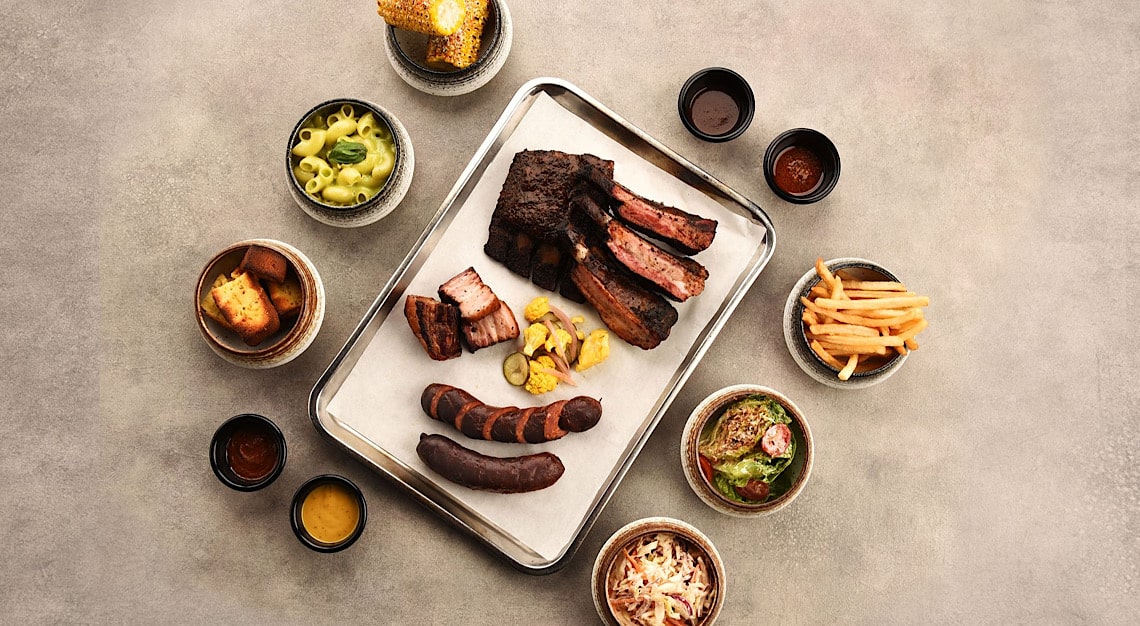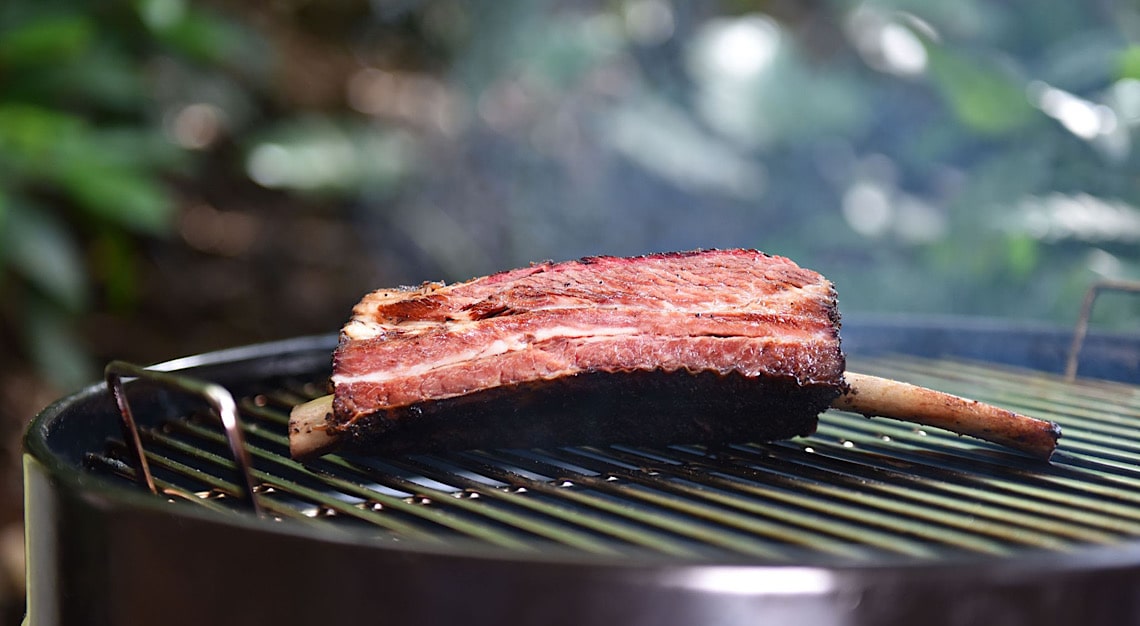 Swing by Casa Verde for S'Mao Barbecue
When: Until 31 December 2020, 5.30pm to 9.30pm
Where: Casa Verde
S'Mao Barbecue, by chef-owner Chia Jue Mao, will be based at Casa Verde at the Singapore Botanic Gardens for a limited time only. The menu, inspired by Chia's time in Texas and North Carolina, will bring you the good old tradition of low and slow smoking in the form of USDA Angus Short Ribs, Duroc Pork Belly and Cajun-Style Andouille Sausages. Go big with a S'Mao Meat Platter and pimp it up with Basil Mac 'n' Cheese, Cornbread and Charred Romaine. Beers and wines are also on standby for those who need their drink.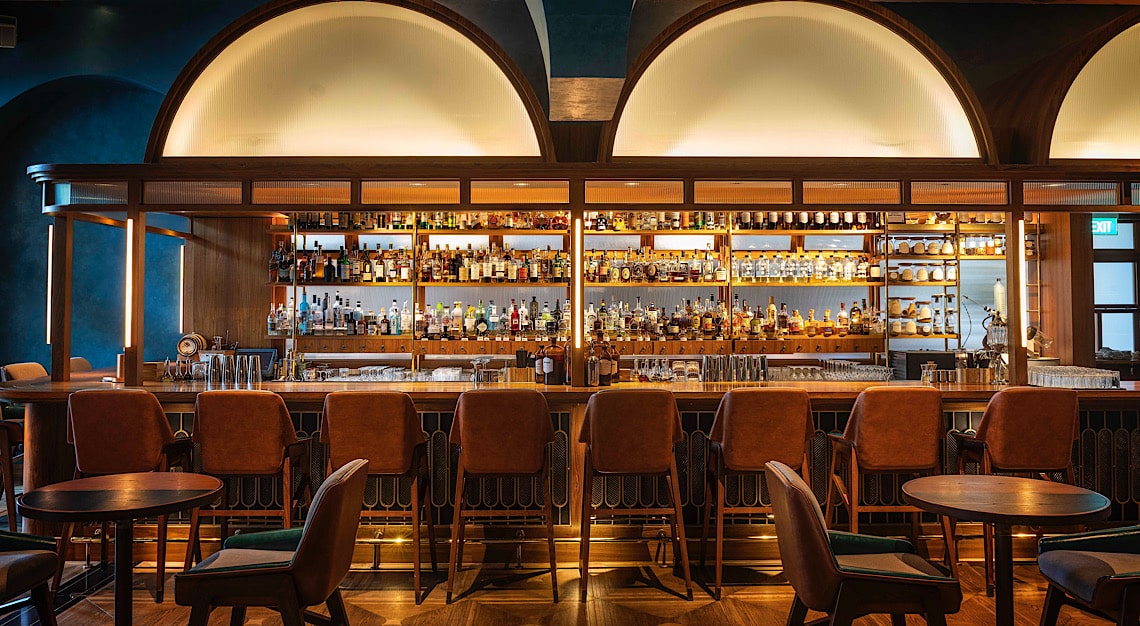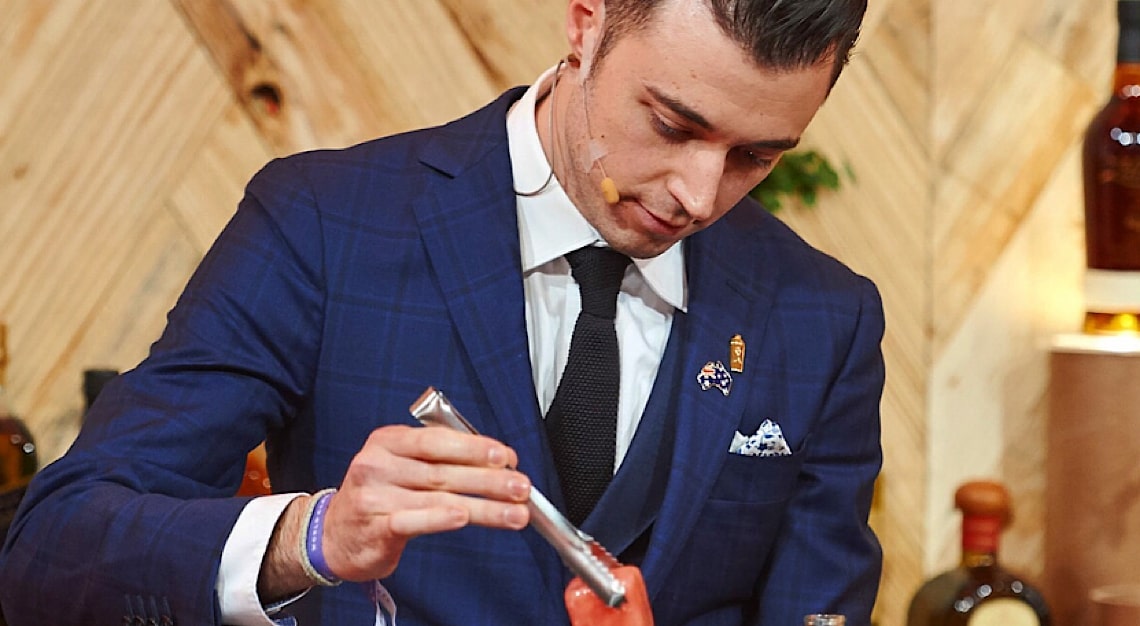 Get into some tipsy fun with Singapore Cocktail Festival
When: Until 31 December 2020
Where: Various bars
Initially set to take place at the Bayfront Event Space in May, the Singapore Cocktail Festival (SGCF) is now back, bringing along a number of events occurring till the end of the year. The SGCF City Takeover will see 21 bars – Manhattan, The Old Man Singapore and Native to name a few – concoct an exclusive cocktail inspired by the neighbourhood it resides in. Get the festival wristbands (available for free here) to enjoy the cocktails at a discounted rate of S$18.
Other highlights include the SGCF on Tour, which will feature limited-edition bottled cocktails by five of the world's best bars, and SGCF Pisco Nights, where Singapore's best bars will feature Peru's number one spirit in all sorts of exotic cocktails.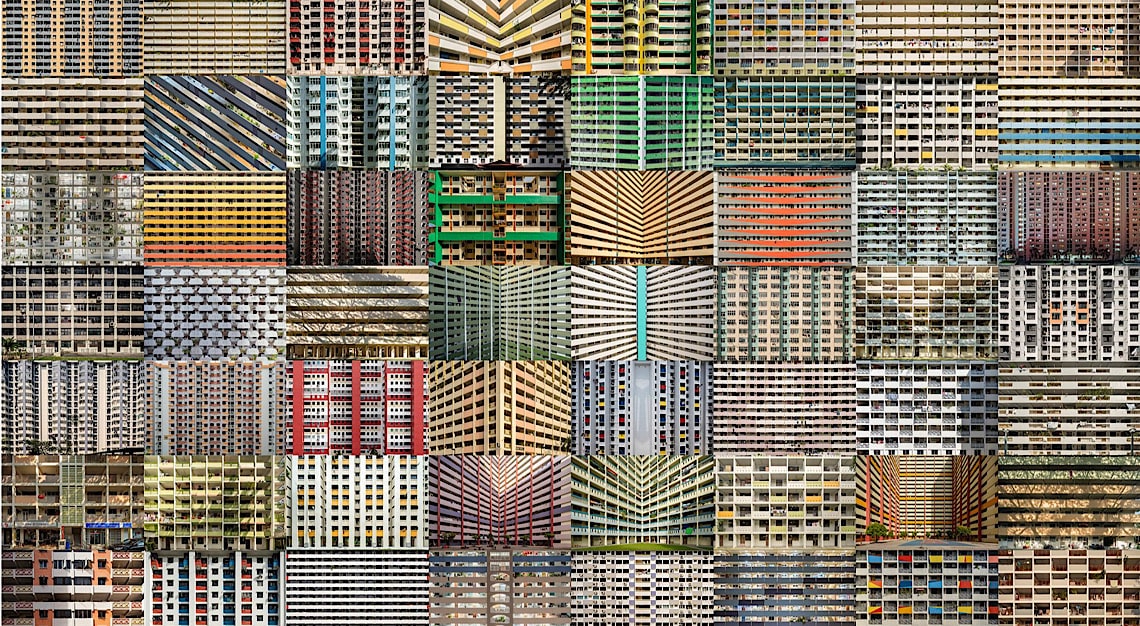 Purchase art by Boo Junfeng and Kirsten Tan for a good cause
When: Until 31 December 2020
Where: Virtual
The pandemic has resulted in many art galleries struggling to remain afloat, and that includes Objectifs – Centre for Photography & Film. As such, the visual arts space is holding its first-ever fundraiser, showcasing prints by 20 renowned artists, including photographer Darren Soh and filmmakers Boo Junfeng and Kirsten Tan. Proceeds will go towards supporting the centre and its in-house artists.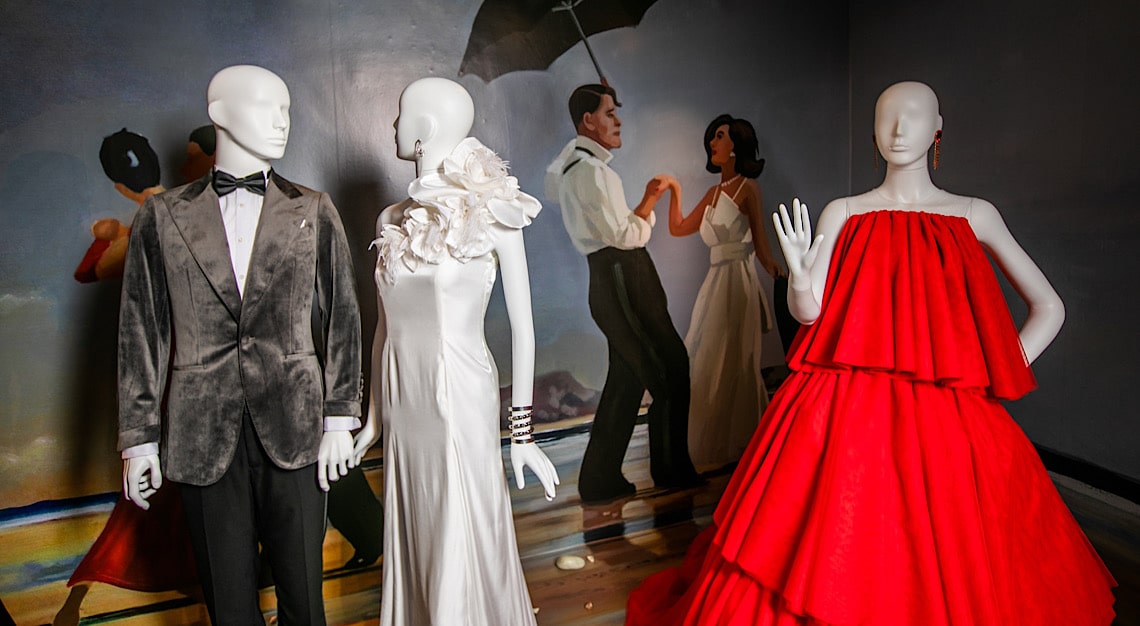 Siri House presents a Frame of Reference
When: Until 21 January 2021, 11.30am to 9.30pm (Tuesday to Saturday) and 4pm (Sunday)
Where: Siri House
Head on down to Thai restaurant Siri House at Dempsey Hill, where you can not only enjoy a meal, but also browse through a selection of couture and menswear pieces as part of the latest exhibition, Frame of Reference. The atelier showcase by Deboneire and Nicolas Laville shines a spotlight on the various sartorial trends through the decades, and will change monthly. The current theme is Cruise: The Garden Party, which will be followed by Workwear: Business as Usual in January 2021. Admission is free.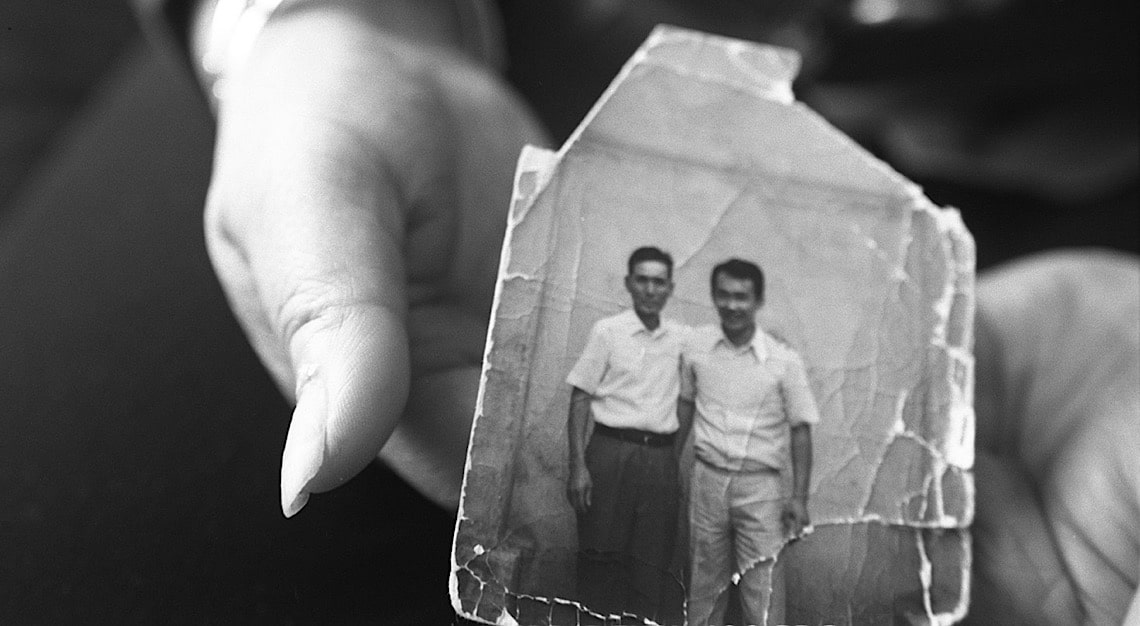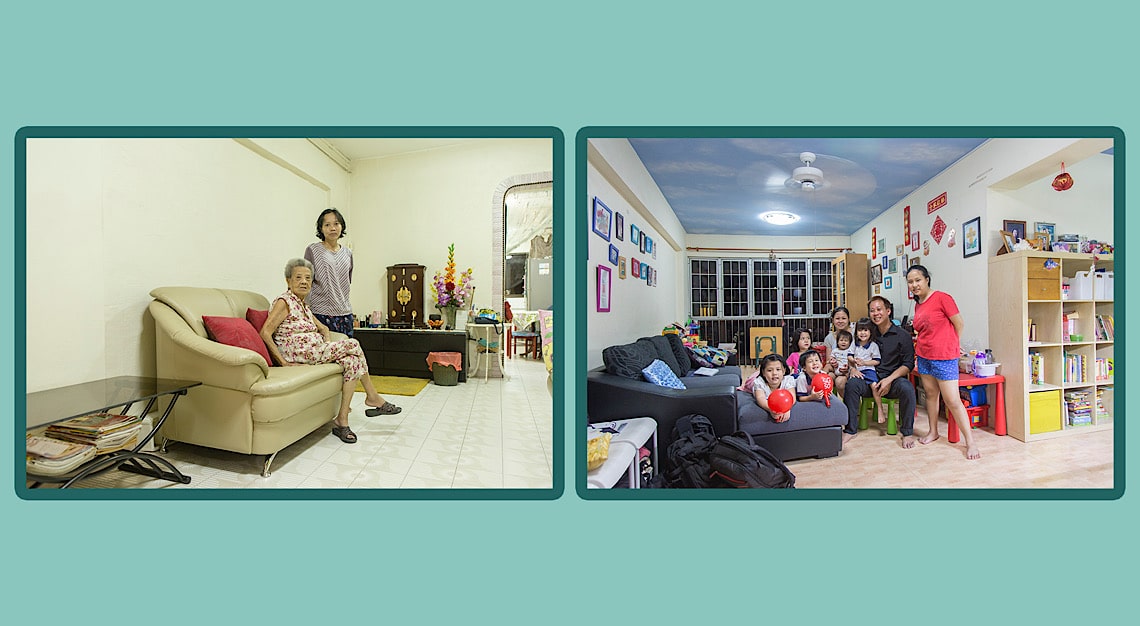 The Singapore International Photography Festival returns for its seventh edition
When: Until 30 January 2021
Where: Various locations
This year sees the seventh edition of the Singapore International Photography Festival (SIPF), this time based on the theme of Departing and Arriving. Centering around our sense of belonging and identities during this difficult period, discover pasts, histories and beliefs of our country through a lineup of exhibitions, public talks and workshops. Do also look forward to Malaysian photojournalist Bob Lee's Memory Blocks, a photography series of the lives of Singaporean HDB-dwellers. Priced from S$15 for a single entry, tickets are available here.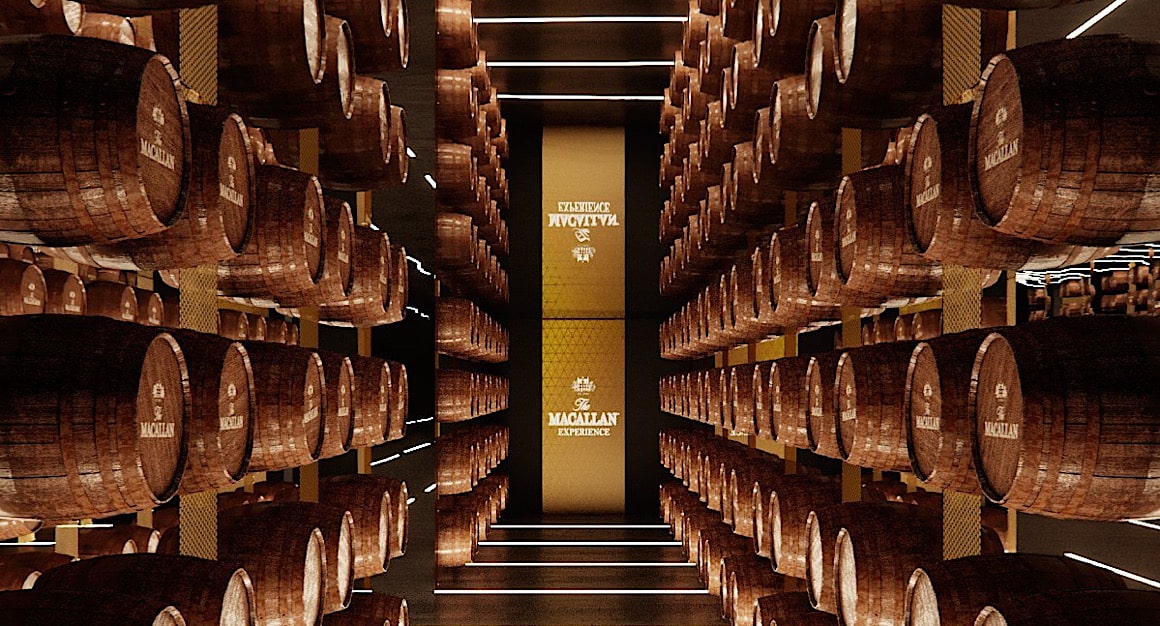 The Macallan Experience: Calling all whisky lovers
When: Until 10 February 2021
Where: Raffles Arcade, Raffles Hotel Singapore
Explore The Macallan, one dram at a time, at the whisky brand's new experiential space. Available for just four months at the Raffles Arcade, The Macallan Experience plans to take guests on an immersive and sensorial journey through a state-of-the-art cinema, archival gallery, interactive art installation, whisky lounge and retail space. Private masterclasses and exclusive dinners at La Dame de Pic and 藝 Yì by Jereme Leung are also available. See the full lineup here.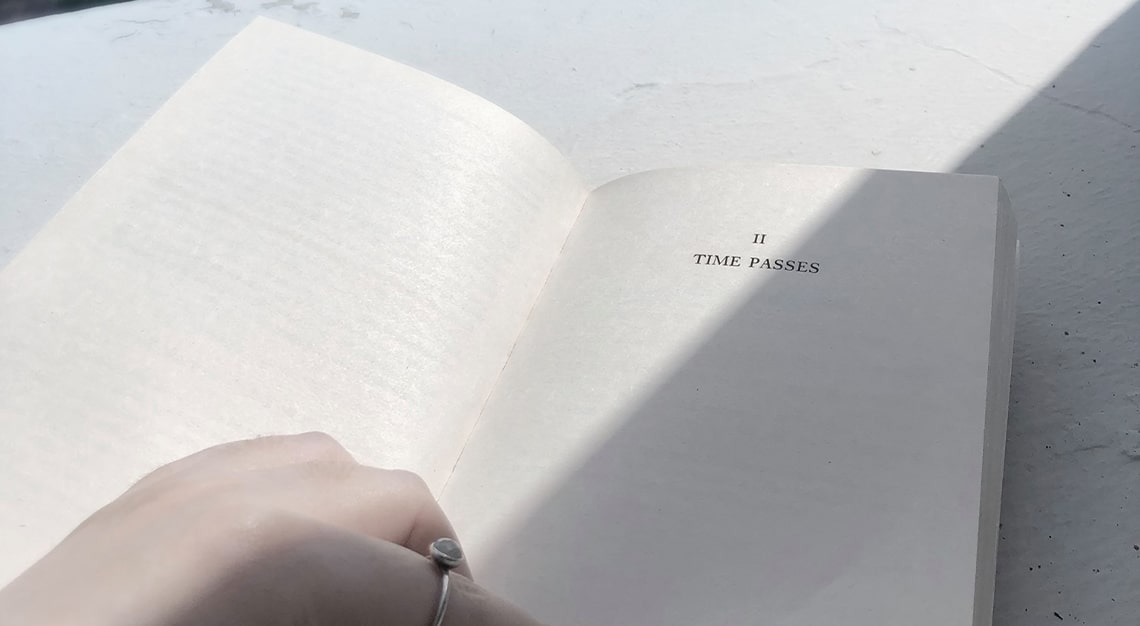 Time Passes, an exhibition curated in response to the global pandemic
When: Until 21 February 2021, 10am to 7pm
Where: National Gallery Singapore
Time Passes, as part of Proposals for Novel Ways of Being (a joint initiative by the visual arts community in response to the global pandemic), wants to present the possibilities of living and relating with each other during these trying times. Look forward to artworks that pay homage to shared public places, initially spaces of joy and interaction, to one of silence and disarray. Guest curated by Samantha Yap, studio manager of Currency Design, the exhibition features a lineup of local artists, such as Ashley Yeo, Diana Rahim and Jon Chan, to name a few.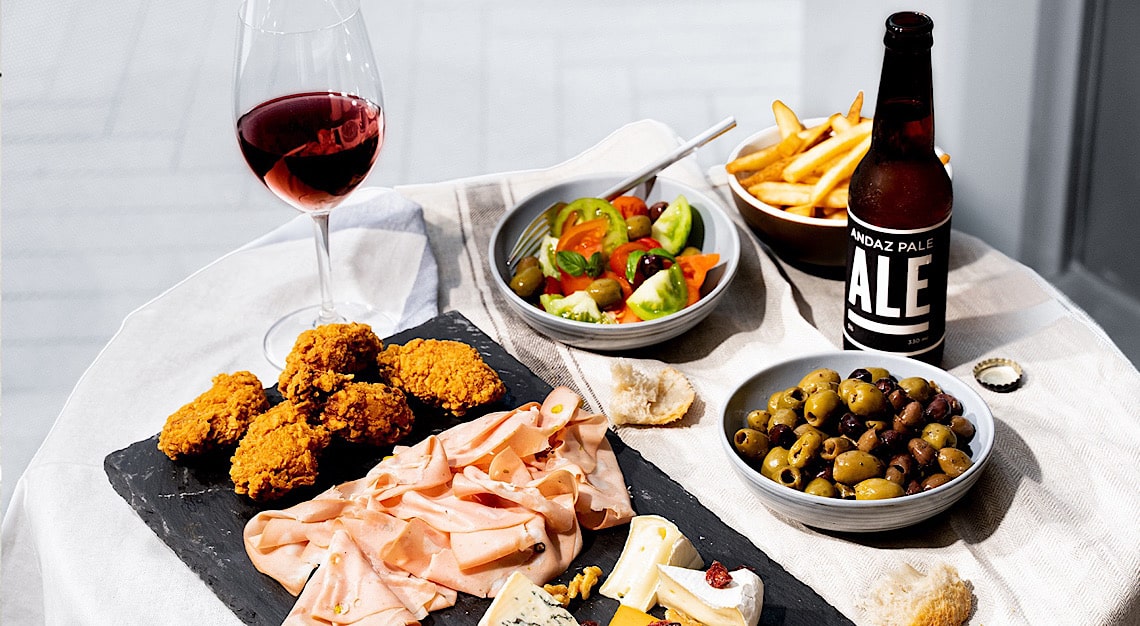 Three hours of free-flow food and drinks at Alley on 25
When: Every Wednesday and Thursday, 6pm to 9pm
Where: Andaz Singapore
Since 10.30pm became everyone's drinking curfew, one must be strategic if alcohol is ever part of the plan. One way, obviously, is to start early, which is not a problem for most of us. And if 6pm is as early as you can do, stop by Andaz Singapore and head up to Alley on 25 for the Andaz Kitchen Party. Happening every Wednesday and Thursday evening, it will get you three hours of free-flow drinks (wine, beer or soda), pizza, wings and more, and at a steal of just S$50. Make your reservations here.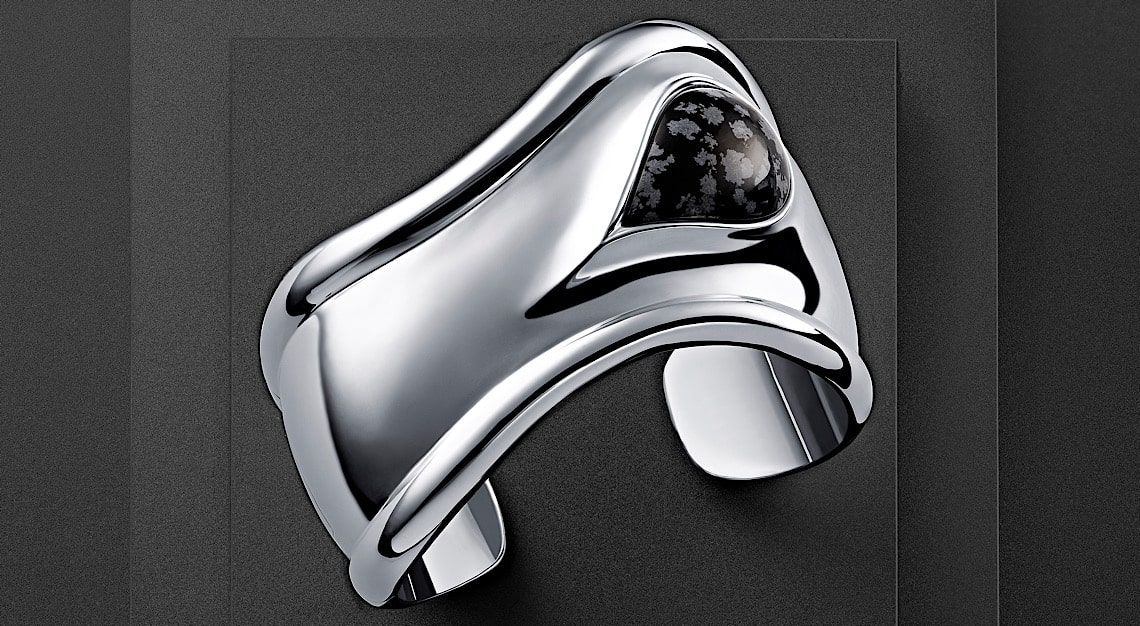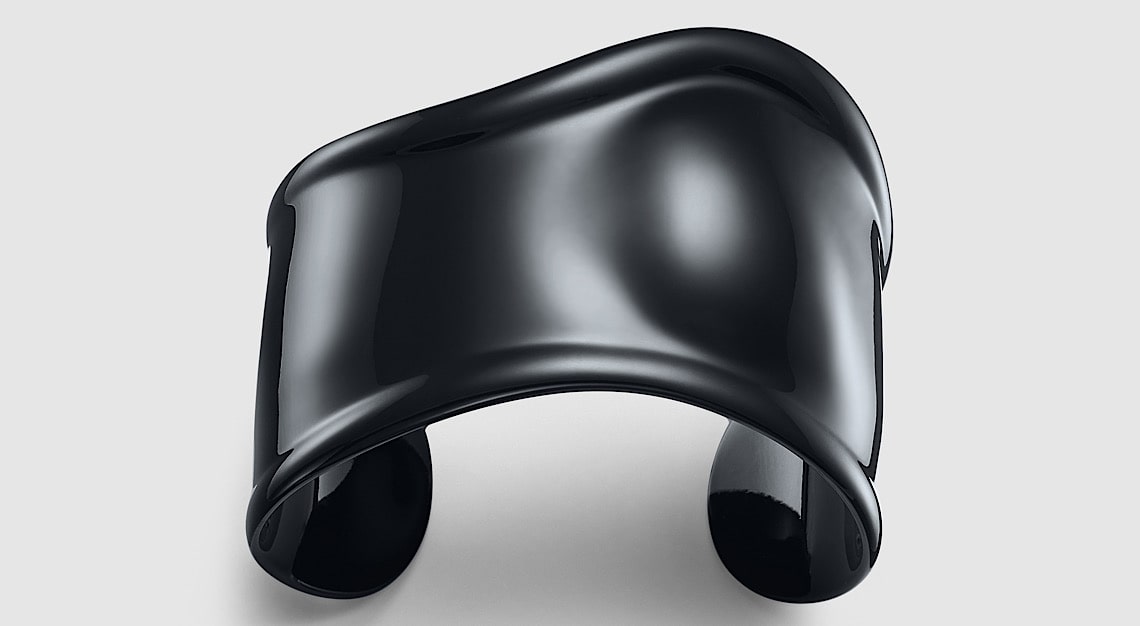 Shop Tiffany & Co's Elsa Peretti collection at Dover Street Market
When: Every day, 11am to 8pm
Where: Dover Street Market Singapore
In celebration of the 50th anniversary of the iconic Bone Cuff, Tiffany & Co has once again collaborated with Elsa Peretti to introduce The DSM Edit, exclusively available at Dover Street Market in Dempsey Hill. The collection sees five different styles of the Bone Cuff up for purchase, led by an entirely new sterling silver Snowflake Obsidian, hand-carved by specialist artisans and crafted with grey-black volcanic glass. All five styles are offered for both left and right wrists, priced from S$735 to S$4,000.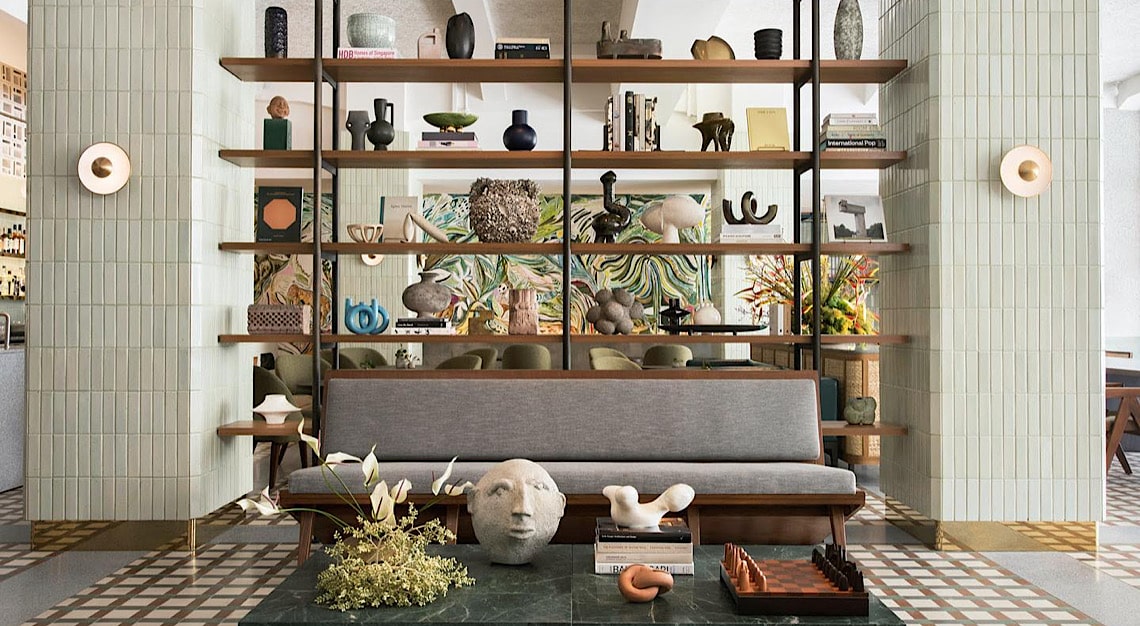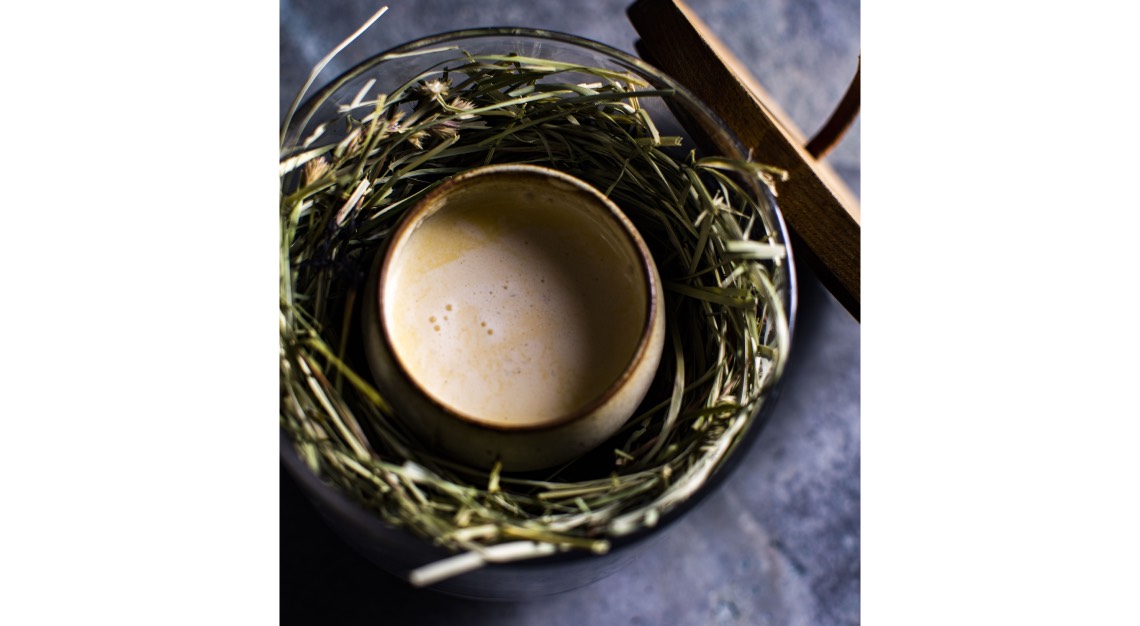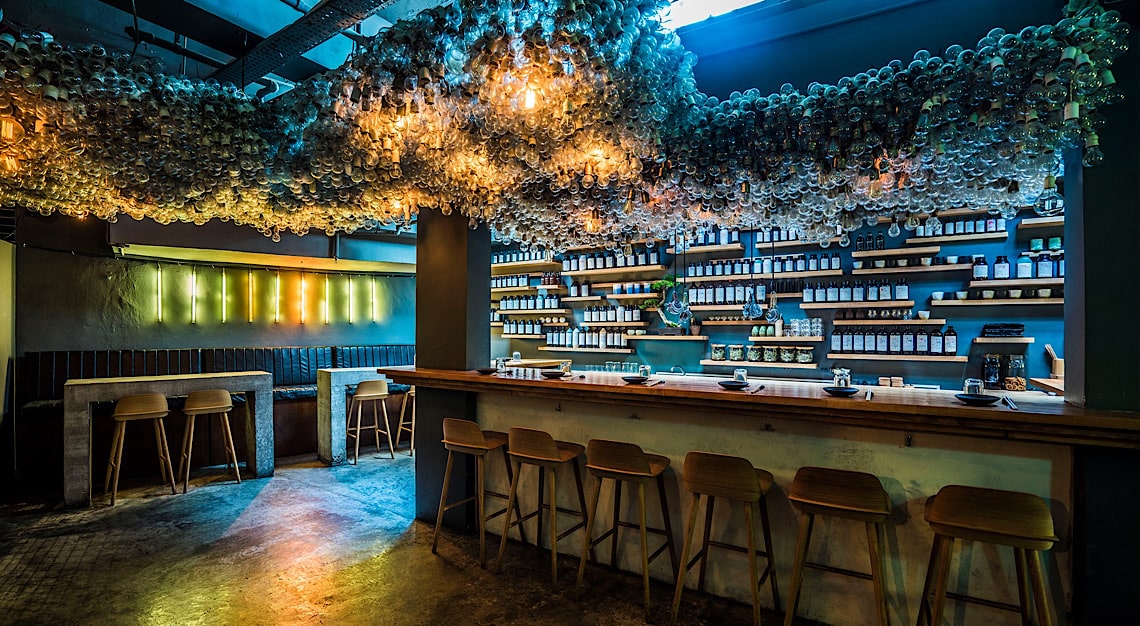 Operation Dagger, now The Dagger Lab
When: 1 December 2020 to 12 February 2021
Where: Straits Clan
After seven years as one of Singapore's most avant-garde speakeasies, Operation Dagger has bidded goodbye to its basement home at Ann Siang Hill. However, it's not all sad news. The bar is set to relaunch as The Dagger Lab, a pop-up to claim the attic of private members club Straits Clan until 12 February 2021. In a bid to experiment and develop a new concept for when Operation Dagger 2.0 re-emerges, no order is too crazy at The Dagger Lab. The bartenders are more than happy to accede to all sorts of requests, however far their creativity can take them.
Do also look forward to a whole new selection of drinks and flavour profiles curated by head bartender Thomas Girard and his team, as well as takeaway bottled cocktails that'll be available for sale at the Clan Cafe.