Whether you're shopping for a gift for your vinyl-crazed pal or are looking for a classic 90s record for your turntable, you're bound to find a gem in one of these stores. And you may just find new love for an old band from the bygone era while digging through the crates
While the typical MP3 file does the job of delivering sweet music to your ears, especially when you're on the go, it doesn't quite do justice to the original recordings that are filled with colourful sonic textures meant to be appreciated on a larger scale. Vinyl records offer a fuller listening experience, where no detail has been compressed or compromised. More than that, it boasts a visual, tactile element no other format can replicate. With rare records such as The Beatles' White Album going for as much as $35,000, coupled with the cost of a quality turntable and speakers, record collecting is certainly a luxury hobby.
Rare finds aside, here's where you can let your inner songbird run wild and free. And for those interested in procuring other vintage music accessories, many of these shops also carry walkmans, cassette tapes, discmans and LaserDiscs too.
View this post on Instagram
For Newbies
We get it, you don't want to feel intimidated in a record store that caters mostly to experienced audiophiles who know what they're doing and looking for. Your best bet is to head to places that are friendlier to the uninitiated masses, such as Analog Vault and Hear Records. Both sport stylish, cosy interiors that offer an unpretentious environment where you can pour through the vinyl catalogue. Featuring more mainstream music and newer releases, these outlets are great places to start you off with familiar artists and albums. Located at the Esplanade, Analog Vault also carries jazz, hip-hop and electronic titles, while Hear Records at Chinatown boasts a lot more classic reissues.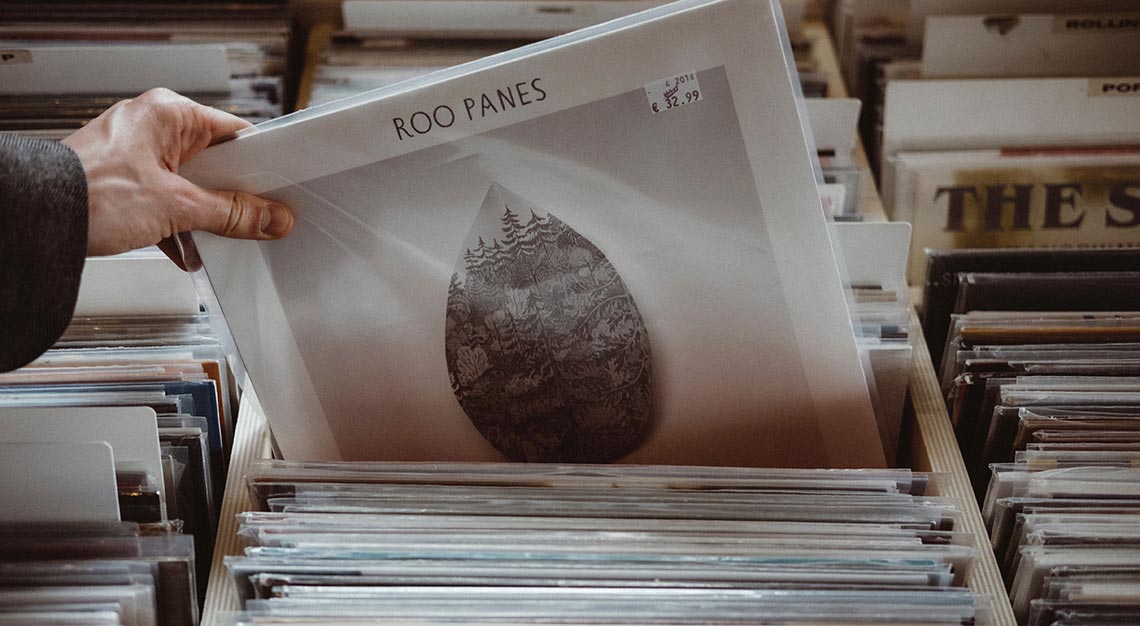 If you're not ready to dive straight into crate digging just yet, you'll appreciate these joints that double as dining spots: Choice Cuts Goods + Coffee, and the newly launched White Label Records and Bar. The former's menu comprises mainly of coffee and tipples, with a range of fashion brands available in-store as well. The latter, on the other hand, features a contemporary bar concept. Founded by Kurt Loy and Darren Tan of #vinyloftheday, the chic venue carries a highly curated collection of LPs, along with top-notch cocktails, craft beers and light eats — perfect for a laid-back night out with a dash of vinyl viewing.
View this post on Instagram
For Those Who Enjoy Digging Through Crates For Hours
This is for the veteran collectors. Do you enjoy being in a world of your own and whiling away the entire day, flipping through these 12-inch, disc-shaped gems? You will appreciate the extensive collections found in Red Point Record Warehouse, Roxy Records and Trading, and For The Record. Home to as many as 70,000 records, Red Point Record Warehouse is where you will find the largest collection of vinyl albums in this island state. From the more popular genres of jazz and rock to the most obscure Hindi titles, every stack of crates in this emporium is labelled and organised alphabetically.
View this post on Instagram
Commonly referred to as the second biggest record store in Singapore, Roxy Records and Trading is located at Excelsior Shopping Centre, just next door to Peninsula Shopping Centre, where For The Record has called home since 2008. Both outlets boast a fuss-free environment, chock-full of underground music. For The Record specialises in music between the '50s and '90s, its 30,000-strong catalogue spanning rock classics and psychedelic outliers. You'll find a similar inventory at Roxy Records and Trading, which has been around for more than half a decade. And if you can't find the record you're after, Roxy's owners take special orders as well.
View this post on Instagram
If You're Looking To Discover Old, Underground Music
Got a taste for indie artists, experimental tunes and B-side tracks? Take yourself through a sonic adventure at Surface Noise, a lesser known vinyl joint hidden on the fourth floor of the Textile Centre. Founded by a trio of Singaporean distros (Canopus Distro, 4490 Records and Azadghei Distro), it's got everything from doom metal to post-punk vinyl records and cassettes by local, regional and international musicians. Who knows what you'll end up finding?
If black metal is your genre, Ravage Records will be your playground. Nestled in the Golden Mile Complex, the store carries the darkest, most hardcore collection of underground music in the vinyl format. Unsurprisingly, its proprietor also fronts Balberith, a local bestial death metal band. An assortment of vintage paraphernalia is on sale as well.
Travel further back in time as you enter Zenn Audio Electronics, an inconspicuous little boutique situated in the Bedok Shopping Complex. What used to be a turntable repair shop is now a treasure trove of vintage record players and classic vinyl releases that run the entire gamut of genres from Mandopop to blues rock. Another joint keeping the yesteryears alive, Simply Music offers a more affordable variety of vintage vinyl goods, with a focus on jazz and classical titles.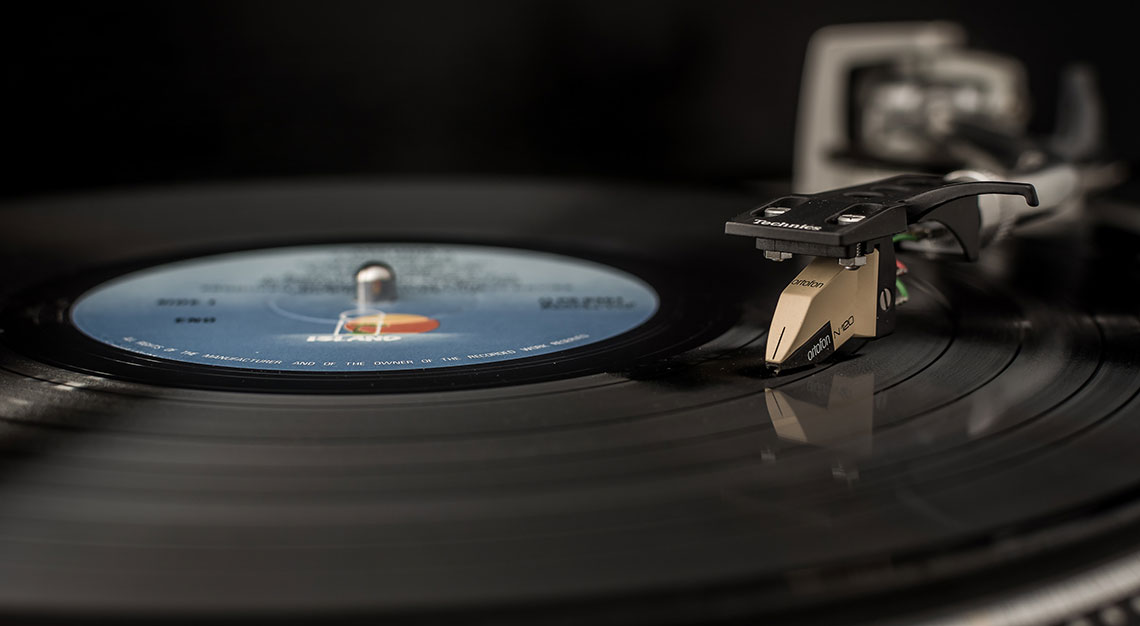 Shops With A More Intimate Environment
Take the time to chat with store owners, comb through highly curated vinyl collections, and even test a record or two on the in-house turntables at these cosy outlets. Curated Records appeals more to modern ears. Tiong Bahru's best kept secret, this hovel keeps about 1,000 LPs, most of which hover around the indie category. In short, Curated Records could be the store equivalent of St Jerome's Laneway Festival.
View this post on Instagram
On the flip side, Memory Lane — a modest unit tucked at the basement of The Adelphi — is all about old-school jams. Rare finds, limited edition records, and second-hand goods from the '60s and '70s are aplenty here. Antique lovers will find themselves gravitating towards this place. The store owner also enjoys a close relationship with his regulars, pinging them the moment a new batch of records arrives.
If You Like A Good Mix Of The Old And New
One of the most popular record stores in Singapore is Vinylicious Records, an eclectic space of LPs, cassette tapes and audio equipment. For one thing, classic reissues are balanced out with new offerings introduced each week. One minute, you might stumble upon the Tron: Legacy soundtrack, and then dig up a Prince record the next. For rare vinyl collectors, the store's Vinyl Vault boasts a neat selection of original presses as well.
View this post on Instagram
Despite what its name suggests, House of Turntables at Commonwealth Drive sells more than just record players. With a healthy collection of about 10,000 new and used albums that caters to a diversity of markets, it is something of a one-stop shop for vinyl lovers. But if you're hunting for a quality turntable, its range of Pro-Ject players are reliable and stylish options.
View this post on Instagram
If you live closer to the East, Retrocrates is a lovely alternative, though there aren't as many record players on sale. Instead, it carries contemporary, radio-friendly records, alternative artists and a number of oldies (think Blondie and Duran Duran).