We're not talking about run-of-the-mill turkey here, there's Salmon Tartare with Lao Gan Ma Chilli, skewered duck hearts and hairy crab
We know, we know, it wasn't that long ago when we suggested that you overeat using Thanksgiving as an excuse. But let's just agree that you shouldn't have to justify spending time with loved ones during Christmas and New Year's Eve. And you know what takes time away from that? Slaving over a stove. That's why we have put together a comprehensive list of restaurants for every taste and budget, from casual spots that promise a good party to Michelin-starred establishments that are guaranteed to be memorable, in both price and experience.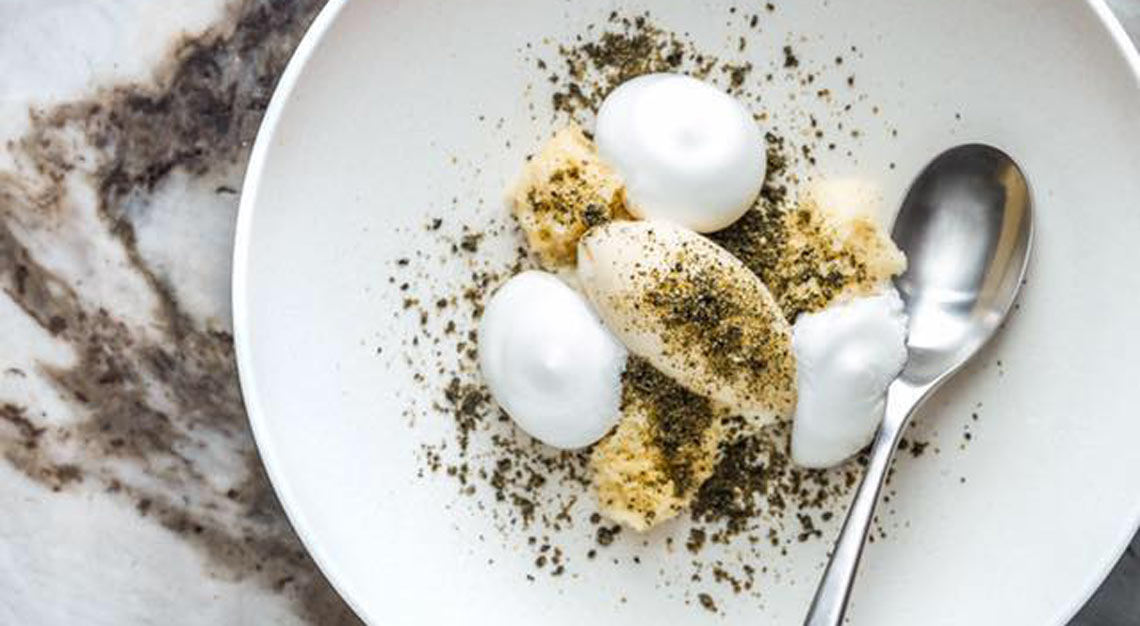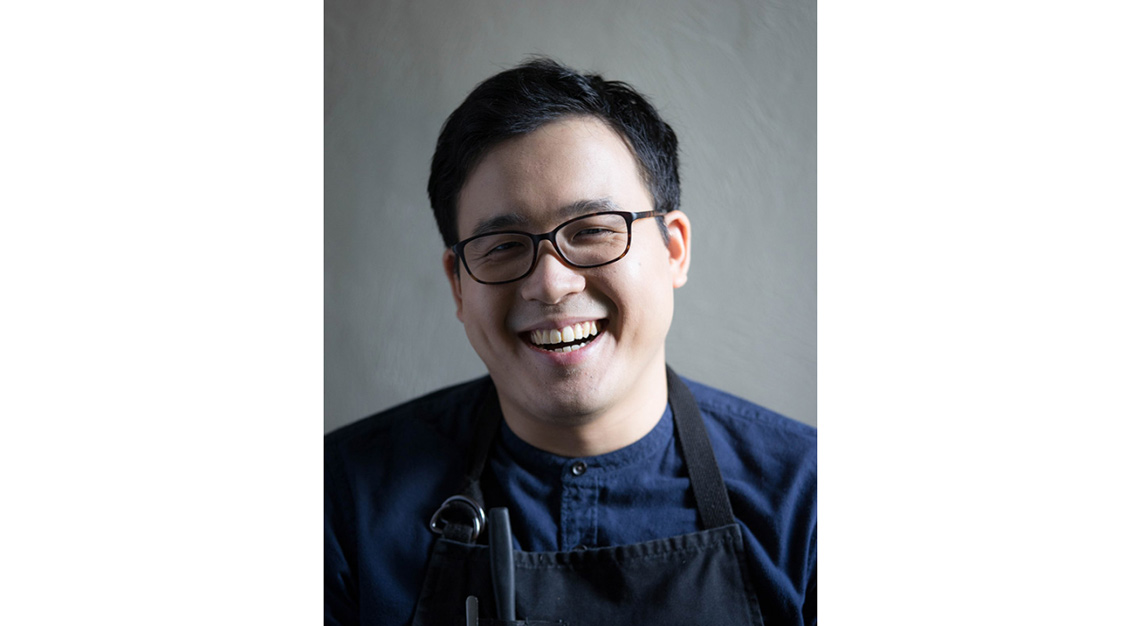 Restaurant Ibid
What about: At helm here is trainee lawyer-turned-Masterchef Asia winner Woo Wai Leong, serving up contemporary Chinese cuisine inspired by his heritage. On his Festive Tasting Menu are a number of unconventional flavour pairings, such as the Salmon Tartare with Lao Gan Ma chilli sauce, sour plum cracker and caviar, and the Mulled Wine Sorbet served with yoghurt tofu mousse and candied seeds for dessert. Available between 16 and 31 December 2019 from $108++.
Robb tip: Crispy on the outside and juicy inside, the roast duck is supposed to be stellar. But since there are only eight to 10 birds available every week, be sure to pre-order one when making a reservation.
Restaurant Ibid
18 North Canal Road
Singapore 048830
Tel: +65 9151 8698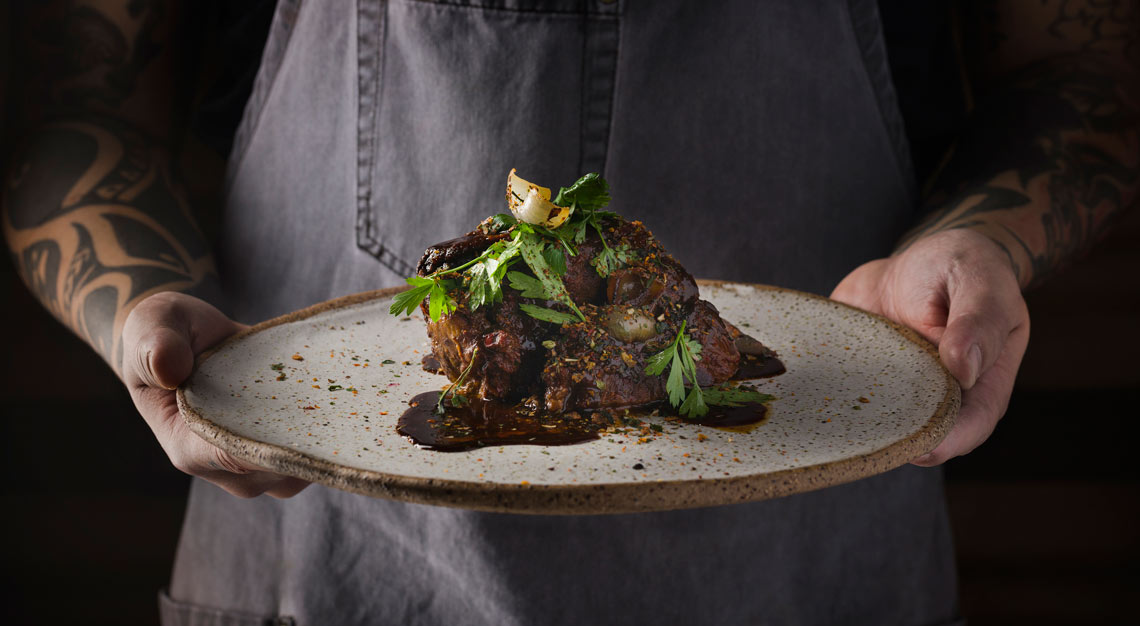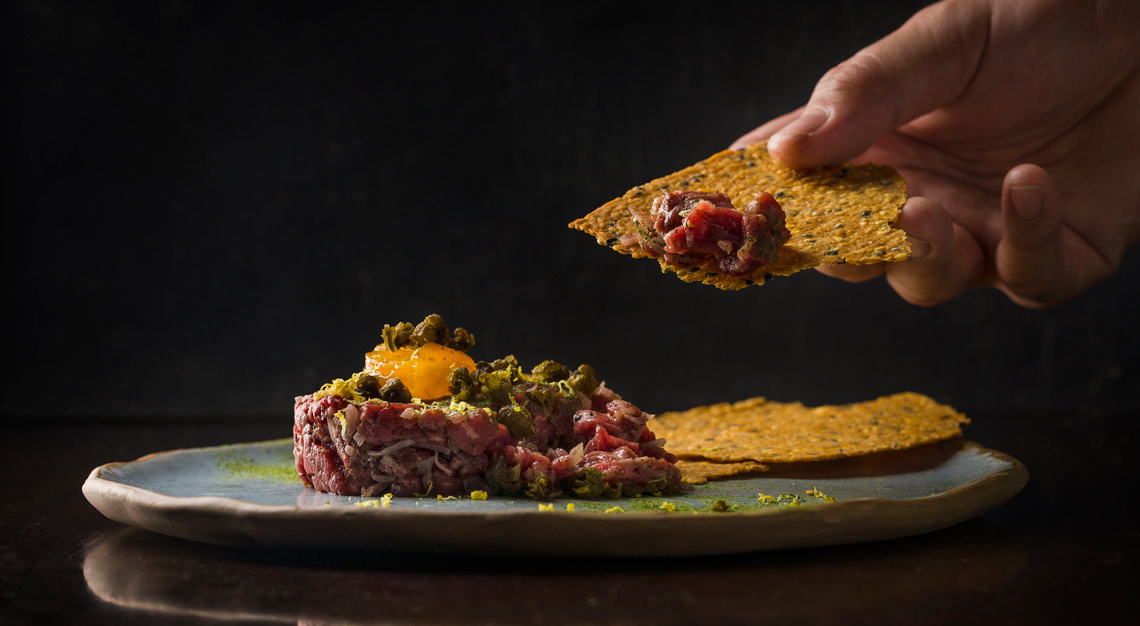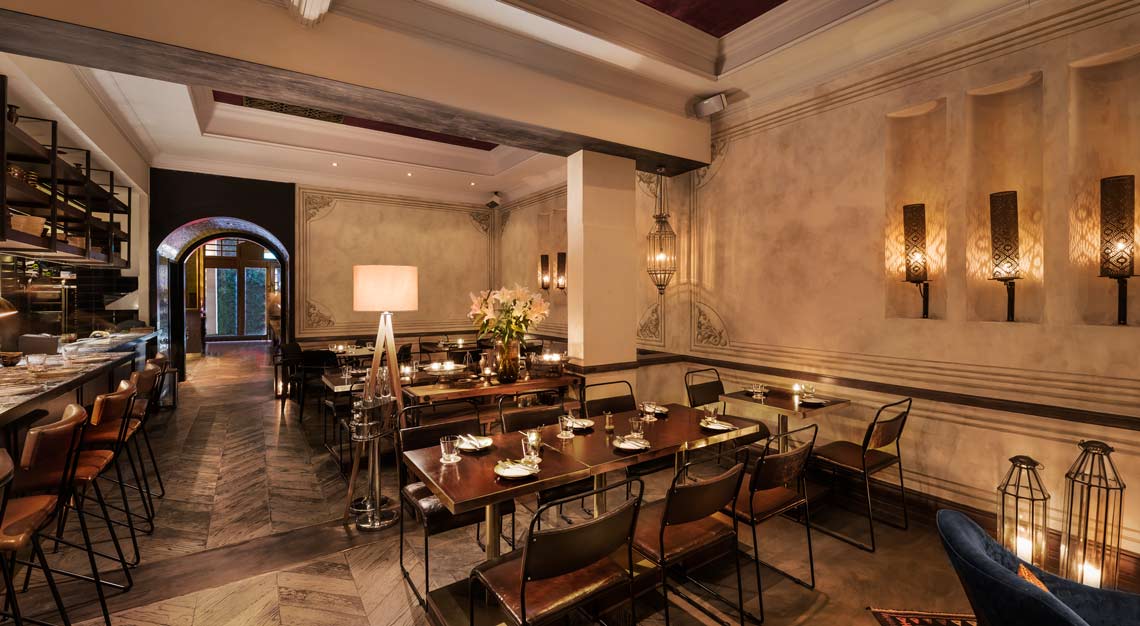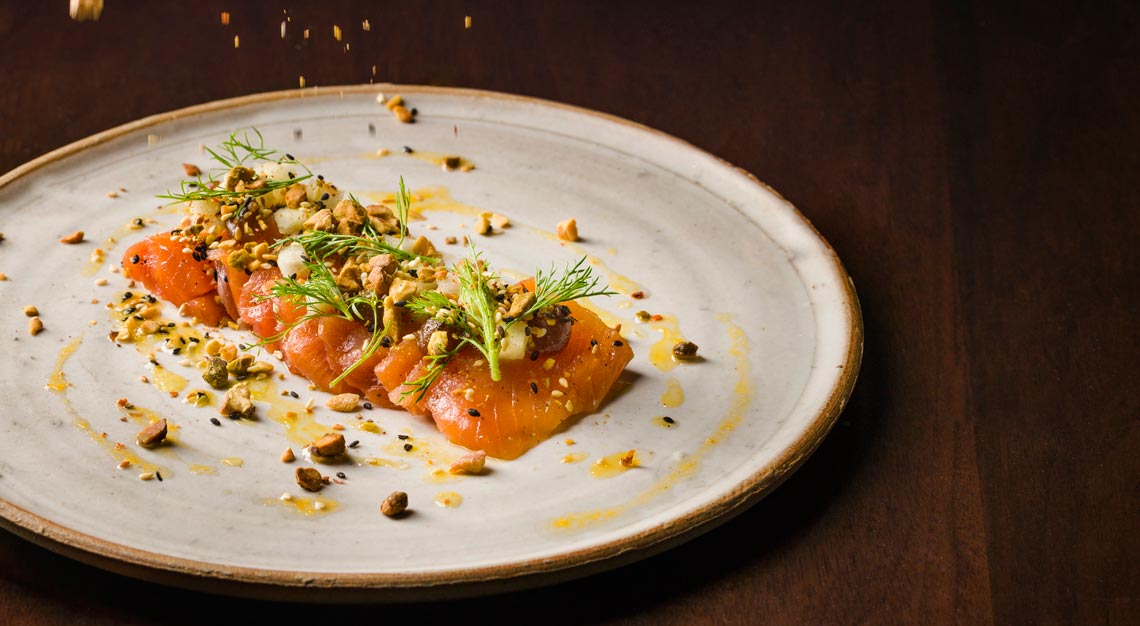 Fat Prince
What about: Middle Eastern cuisine may feel like an unusual choice for a Christmas feast, but at Fat Prince, you'd just be going along with the programme. After all, the restaurant prides itself as a modern establishment that defies traditions. From its Noel a la carte menu, order the Hokkaido Scallop Crudo served with a smoked date puree and verbena poached apples, and the Ottomani Spiced Brisket with ratte potatoes. And don't leave without ending it off with the killer Chocolate & Cardamon Cake. 
Robb tip: Plan ahead as the Christmas items (available until 25 December 2019) have to be pre-ordered five days in advance. Too late? Don't worry. There's always New Year's Eve, when an extensive selection of "koktails" ought to aid in the celebrations.
Fat Prince
48 Peck Seah Street
Singapore 079317
Tel: +65 6221 7794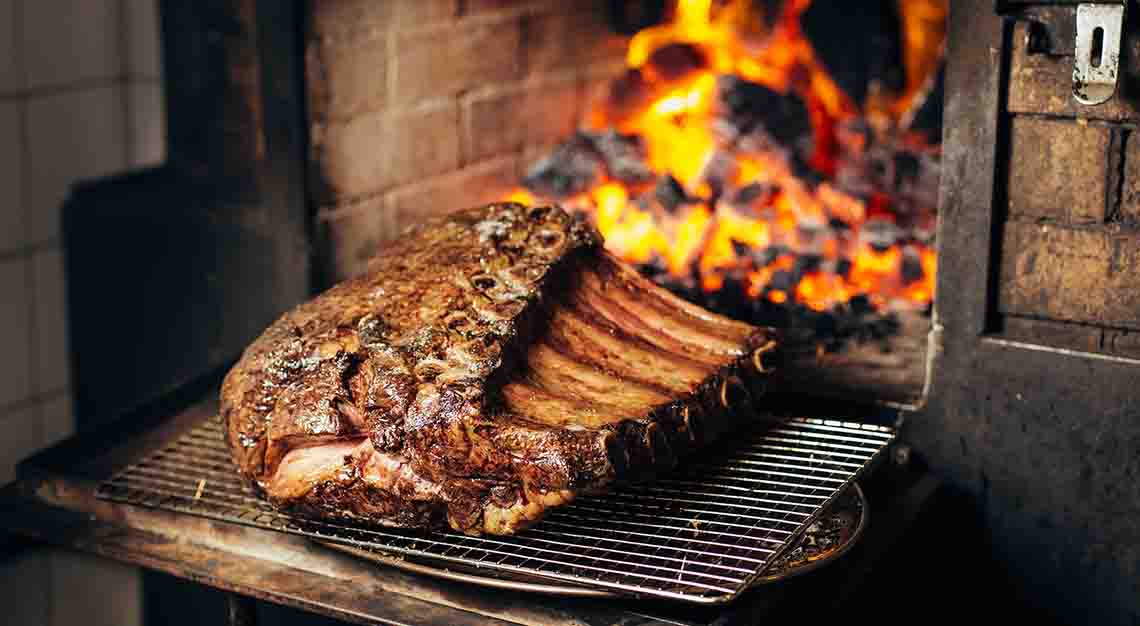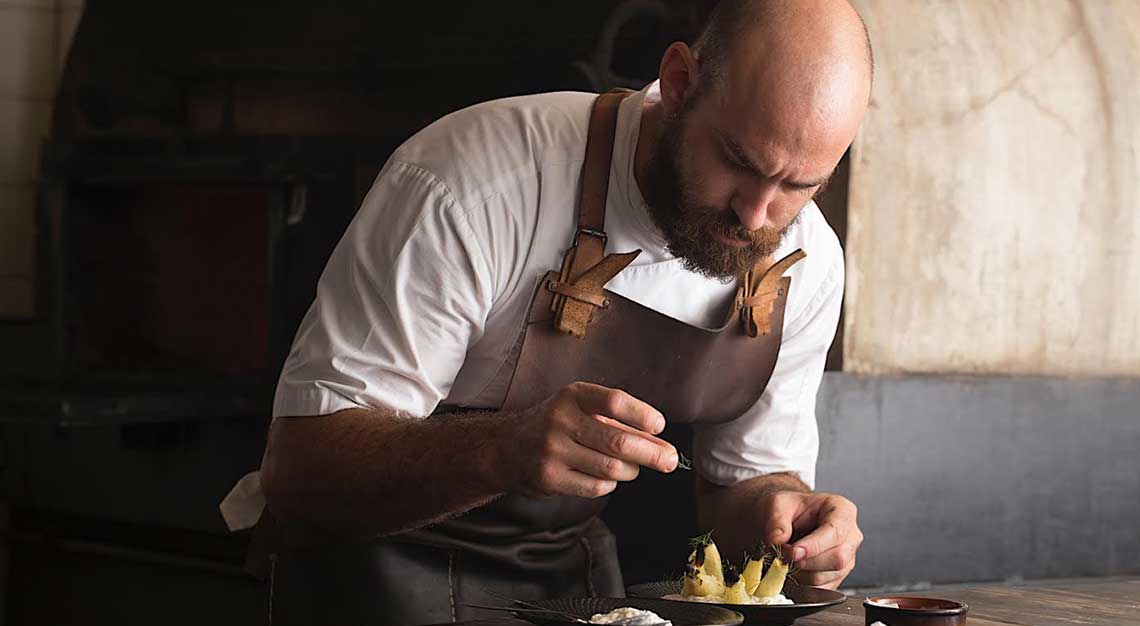 Burnt Ends
What about: Like distressed jeans and abstract art, burnt food may well have the uninitiated questioning humanity's progress. But this style of cooking is a craft and the polite word is charred, thank you. If a surprise sounds like a great way to end the year, you'd get it here since the menu changes daily according to the whims of the team. There is the long-time staple, however, and that is the Pulled Pork Sanger (it's a burger). And for the adventurous, the unctuous-looking skewered duck hearts ought to do the trick.
Robb tip: If you are as indecisive as Britain at present, put your trust in chef David Pynt and opt for the Chef Select.
Burnt Ends
20 Teck Lim Road
Singapore 088391
Tel: +65 6224 3933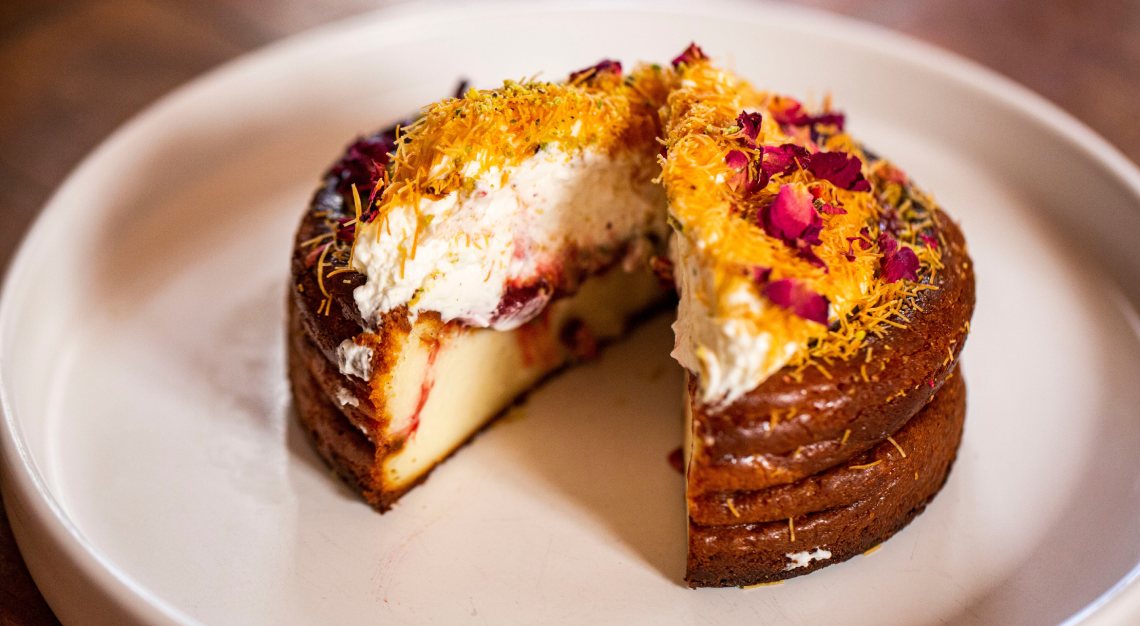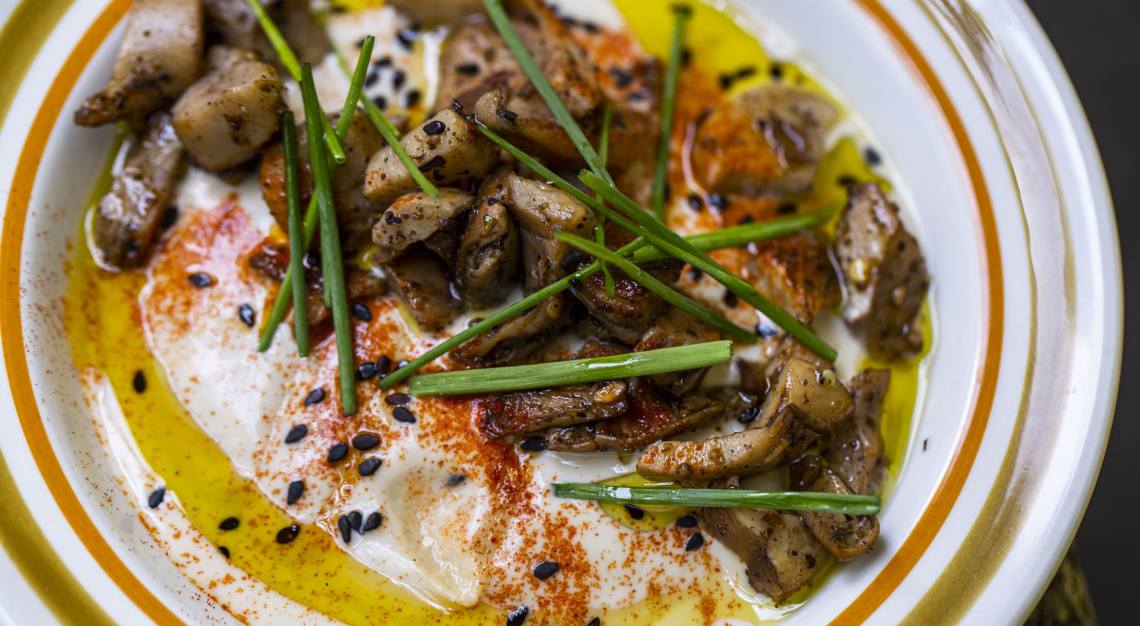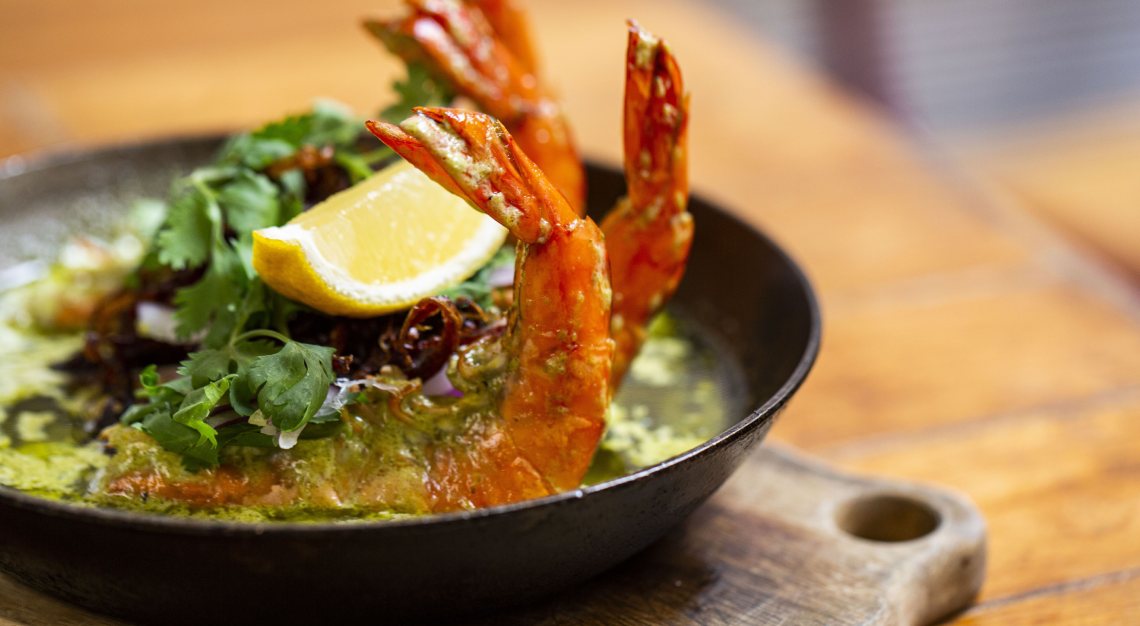 Artichoke
What about: Proudly deemed the "least authentic Middle Eastern restaurant" by the owner Bjorn Shen himself, Artichoke may be on all counts "inauthentic", but who cares when the food is good? From the newly revised menu, we recommend starting with the savoury Sea Asparagus and Labneh and the miso-seasoned Hummus and Iraqi Spiced Mushrooms. Then order the wood-fired Chicken Kebabs, which is marinated, blended with ice cubes for binding, grilled and served with tahini-tossed cabbage. Do order the Green Harissa Prawns (it's a mainstay for a reason), too, and save space for Baklava Cheesecake and Date Pudding. 
Robb tip: Shen, feeling pumped from a recent pizza tour in Tokyo, plans to open the "world's smallest pizza bar" in February or March. To be manned personally by him, it will follow an omakase-style service, and will only operate every Friday to Sunday. 
Artichoke
161 Middle Road
Singapore 188978
Tel: +65 6336 6949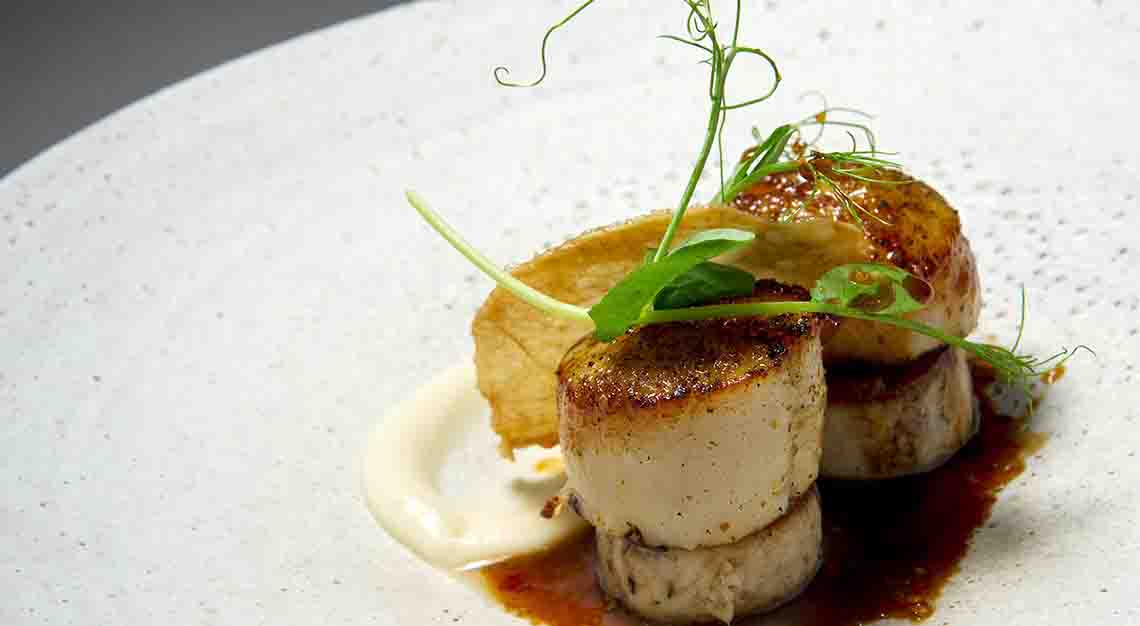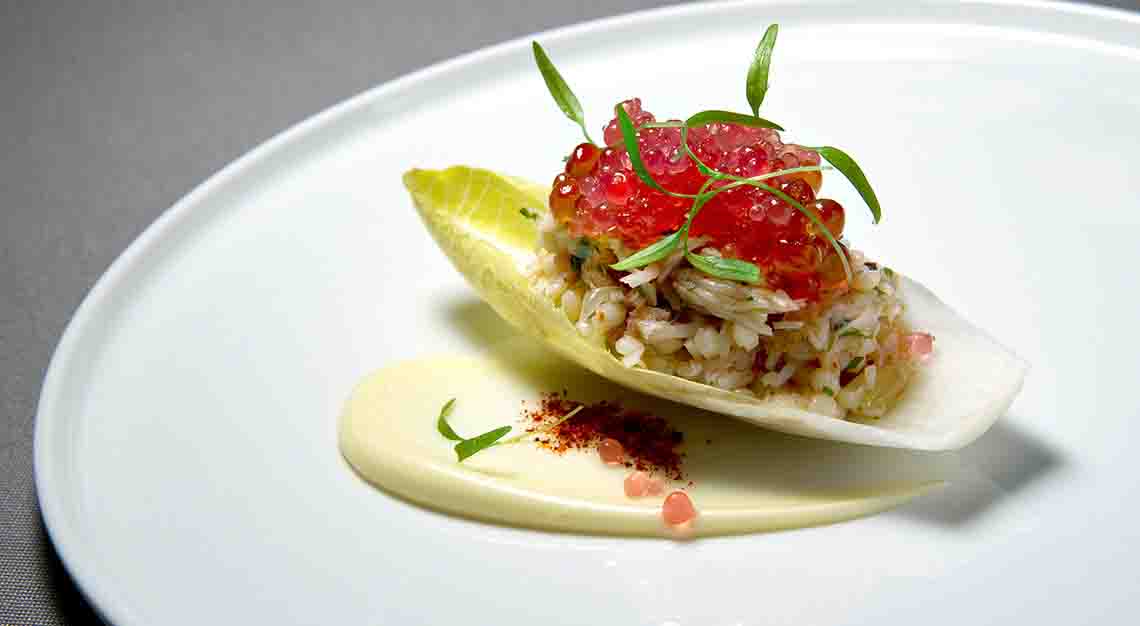 Rhubarb
What about: If you want your last meal of 2019 to be a memorable one, you can't do better than one-Michelin-starred Rhubarb. At helm is the power duo of chef Paul Longworth and restaurant manager Jerome Desfonds, both boasting culinary pedigrees from Au Petit Salut. On Le Menu, expect classic French favourites done with a twist, such as Foie Gras Paired with Fermented Radish and Bonito Vinegar, and Lamb with Polenta and a Pink Grapefruit Sauce. Prices start from $138++.
Robb tip: If you think drunken debauchery should be part and parcel of every New Year's Eve celebration, look somewhere else. The restaurant's intimate setting with just seven tables is for the true grown-ups and children over eight only.
Rhubarb
3 Duxton Hill
Singapore 089589
Tel: +65 8127 5001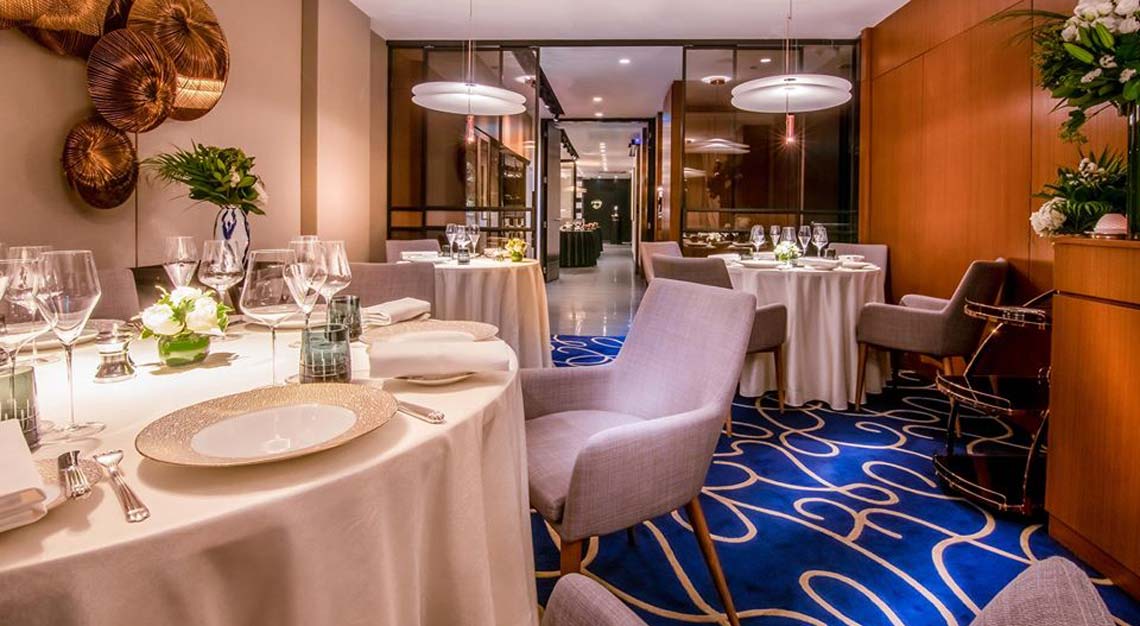 Vianney Massot
What about: It is clear that the late Joel Robuchon has left an indelible mark on Vianney Massot, but make no mistake about it: the prodigy – he's not even 30 years old – isn't simply reconstructing his master's dishes. At the former Bacchanalia space, expect classic French cooking with hints of Asian influence that point to Massot's years in the region. On the current L'automne 2019 menu, look out for the Shanghai Hairy Crab with soft-cooked egg yolk and white truffle from Alba, and Japanese Muscat Grapes served with lychee jelly, musk melon and crispy milk skin. From $348.
Robb tip: Need your wine? The 21-page wine list ought to be more than satisfactory.
Vianney Massot
39 Hong Kong Street
Singapore 059678
Tel: +65 6909 6360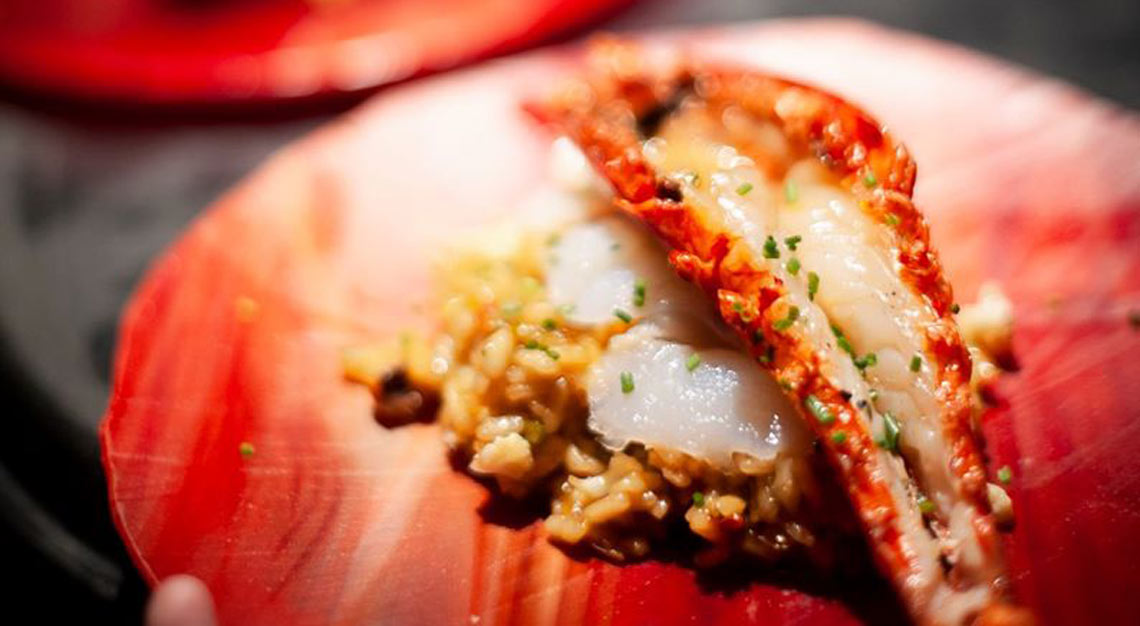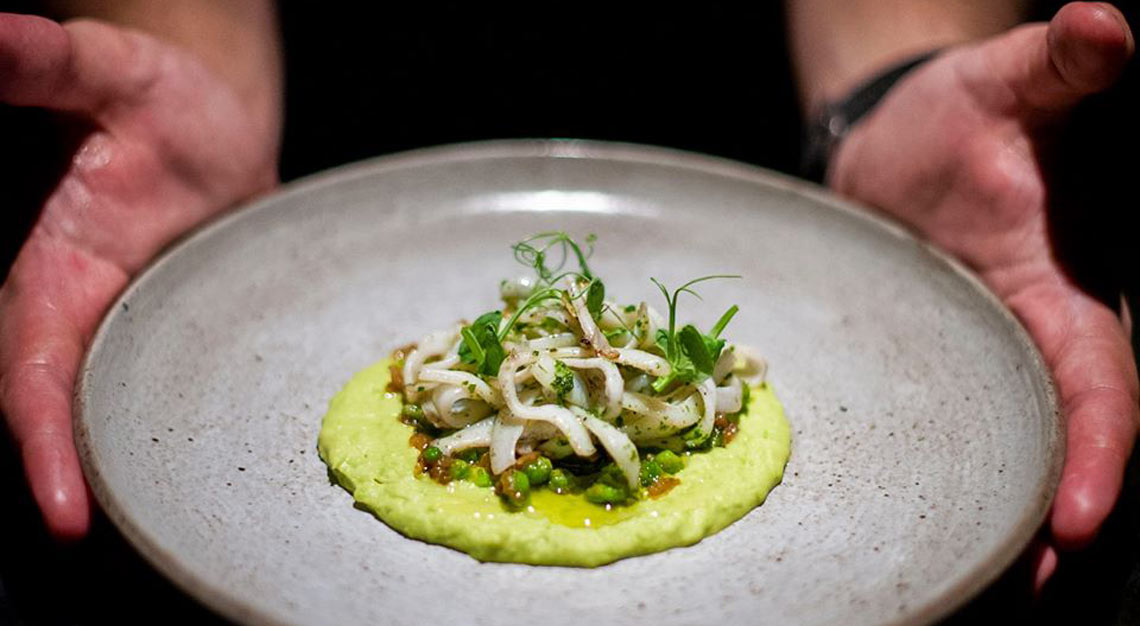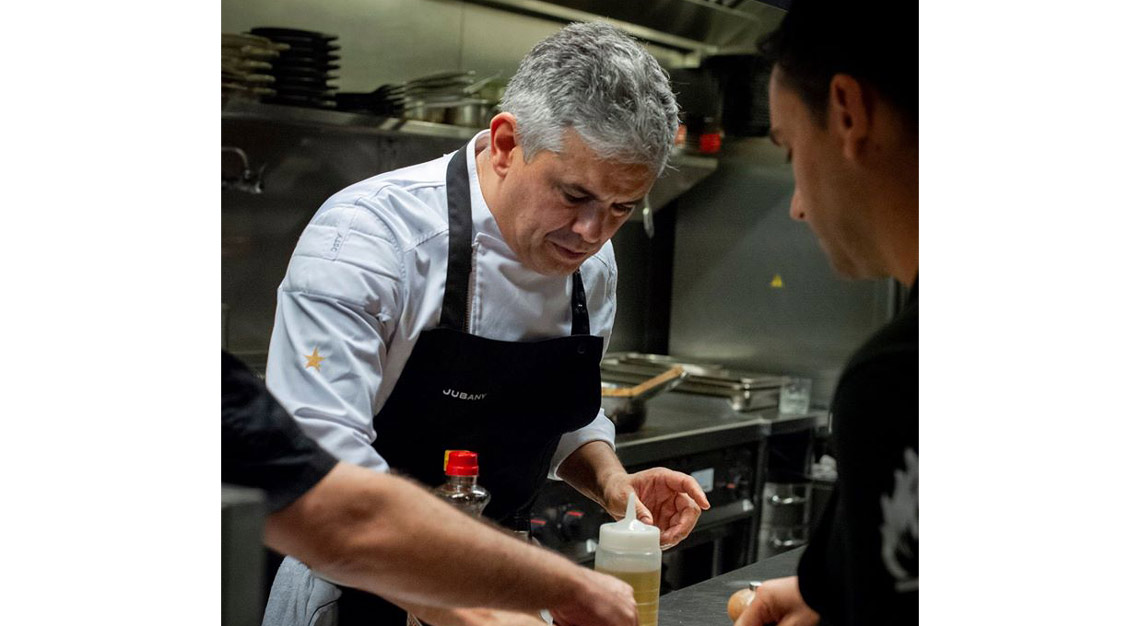 FOC
What about: If a stuffy sit-down dinner is not your idea of a good year-end party, then you'd love FOC. With its open kitchen, abundant bar seating, and '80s rock music blasting from the speakers, this tapas restaurant proclaims not to serve fine food, but fine, fun food. Try classic tapas like the Octopus Galician Style, slow-cooked over a charcoal grill, and the Prawns in Rich Garlic Sauce "al Ajillo". If that's not enough, the Black Mediterranean Squid Ink Paella is worth the calories.
Robb tip: There's a private dining area available for booking that may be the perfect middle ground between a stuffy sit-down dinner and rowdy bar.
FOC
40 Hong Kong Street
Singapore 059679
Tel: +65 6100 4040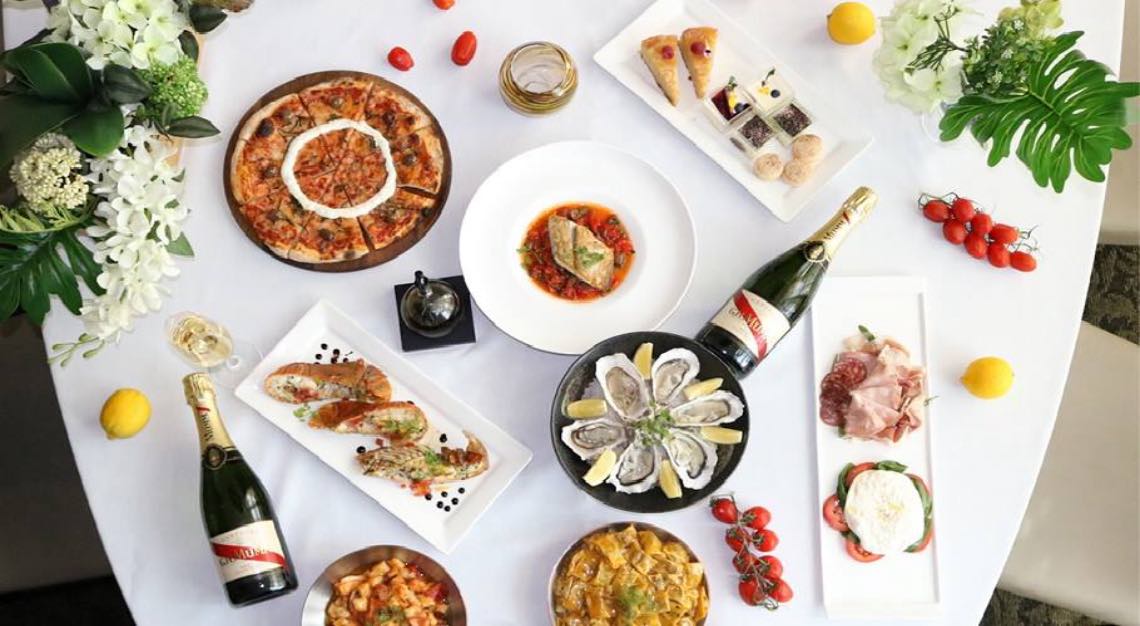 Zafferano

What about: It's hard to hate pasta, but anyone who disagrees should be pointed in the direction of Zafferano, one of our favourite Italian restaurants. Treat the contrarian to the Housemade Tagliolini topped with confit tomato and Canadian Lobster from the Table D'hote Christmas menu and hear his protests weaken with every bite. Other delights from this festive lineup include the Wagyu Beef Carpaccio dressed in a 25-year-old aged balsamic vinegar topped with white truffles, and the Oven-Baked Silver Cod in a seasonally appropriate mulled wine reduction. The Table D'hote menu is available on 24 and 25 December 2019 from $88++.
Robb tip: The celebrations never end at Zafferano. Check out its Christmas Day Brunch and New Year's Eve specials here.
Zafferano
10 Collyer Quay
Level 43, Ocean Financial Centre
Singapore 049315
Tel: +65 6509 1488