It's that time of the year again – when we bid farewell to the year in hopes of a better one, surrounded by those we cherish most and bounteous good food and drink
This year's holiday season might seem different – okay, a lot different – but that's no reason to be all doom and gloom. After a long and trying year, God knows we need some breathing space, before the start of a brand-new one. We dare say there's no better way to uplift the spirit than with a celebratory feast, surrounded by the ones that matter most. Here's a list of restaurants we've put together, where you'll be able to feast to your heart's delight and leave with nothing but fond memories.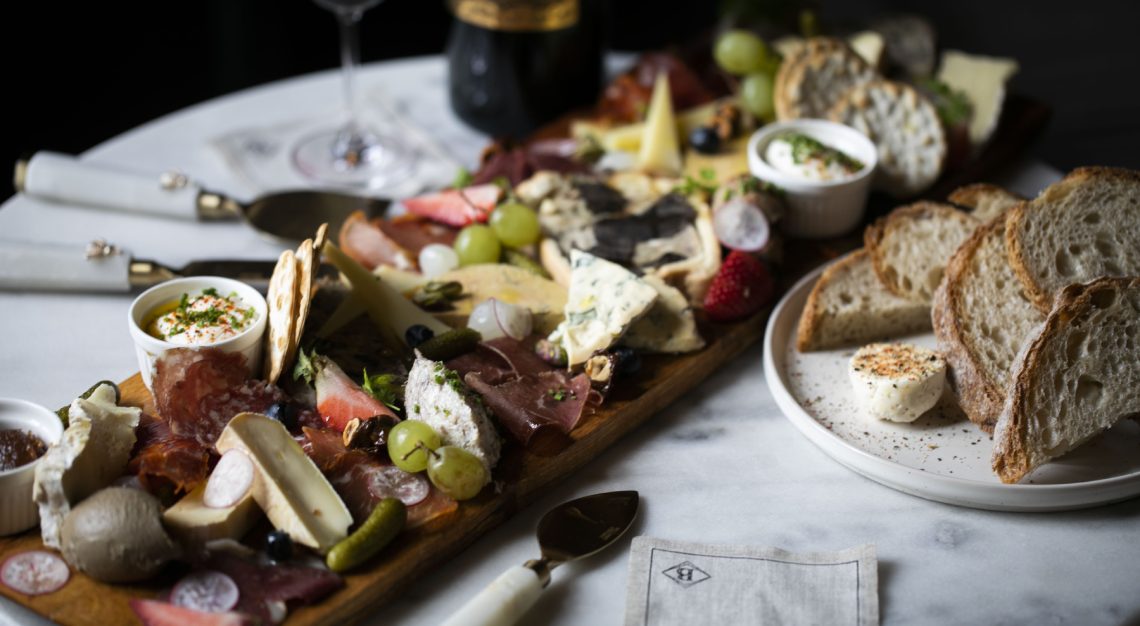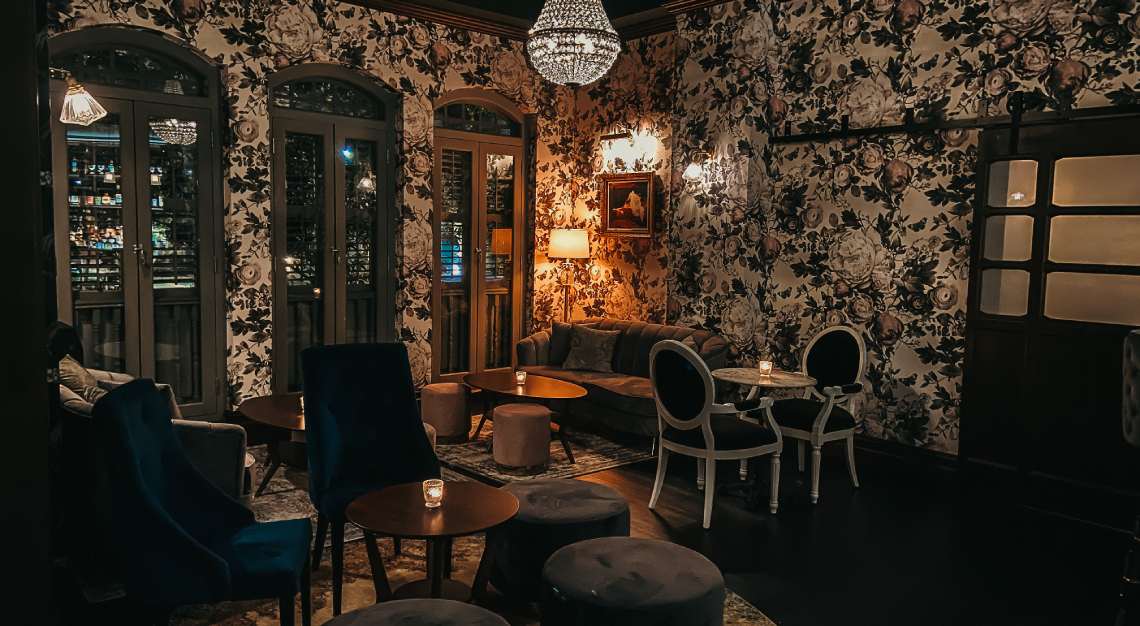 Barbary Coast
What about: Trust the revellers at Barbary Coast to know just how to throw a party, with good food and bubbly for company. It goes without saying that the Deadfall bar and rather lavish Ballroom are great spots to hang, but who says partying at home can't be just as fun? Barbary Coast's Party Pack for 2 (S$220) includes a bottle of Billecart Salmon Brut Reserve, a Petite cheeseboard and Season Fruit Tart, while the Party Pack 4+ (S$420) comprises a bottle of Billecart Salmon Brut Reserve Magnum, a Less Petite Charcuterie board and Season Fruit Tart. Each package also comes with the mandatory party poppers, party blowers and celebratory eye-ware, just so you can add that extra bit of pizzaz to the party.
Robb tip: You can pre-order Barbary Coast's party packages from now till 27 December 2020, with the option to self-pick-up on 31 December 2020 (from 2 pm to 6 pm) or have it delivered straight to your home.
Barbary Coast
16 North Canal Road
Level 1 and 2
Singapore 048828
Tel: +65 8869 4798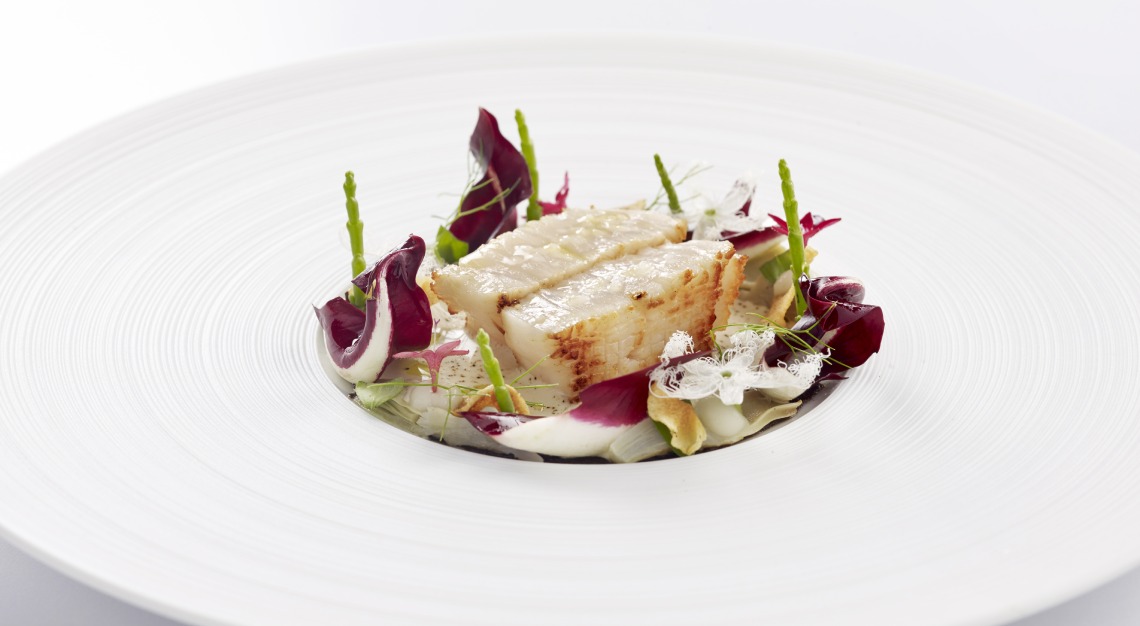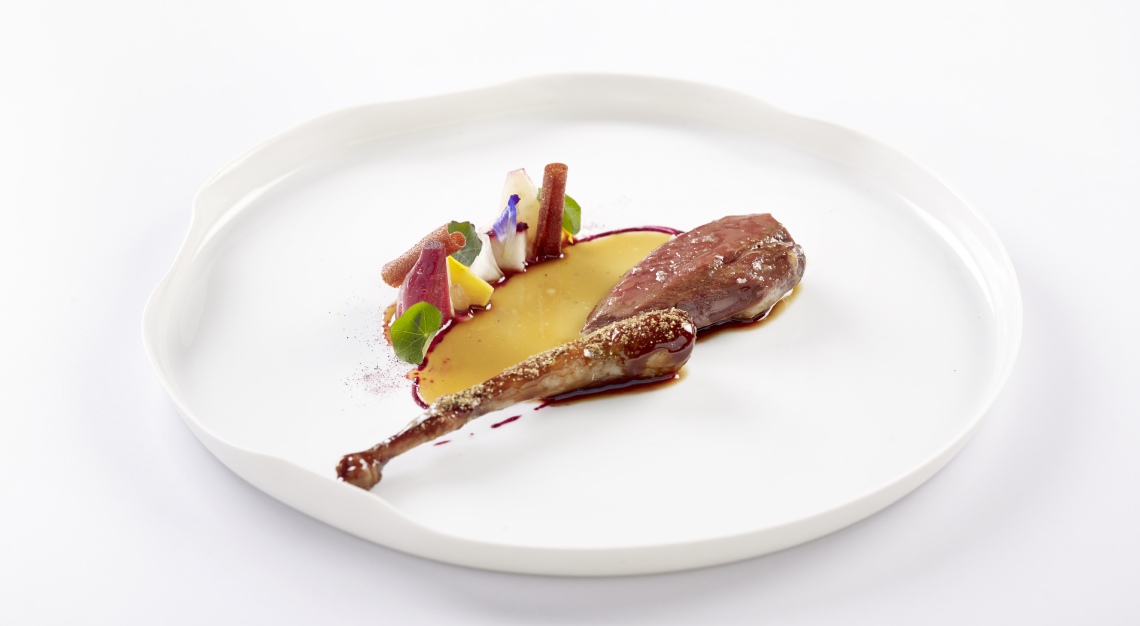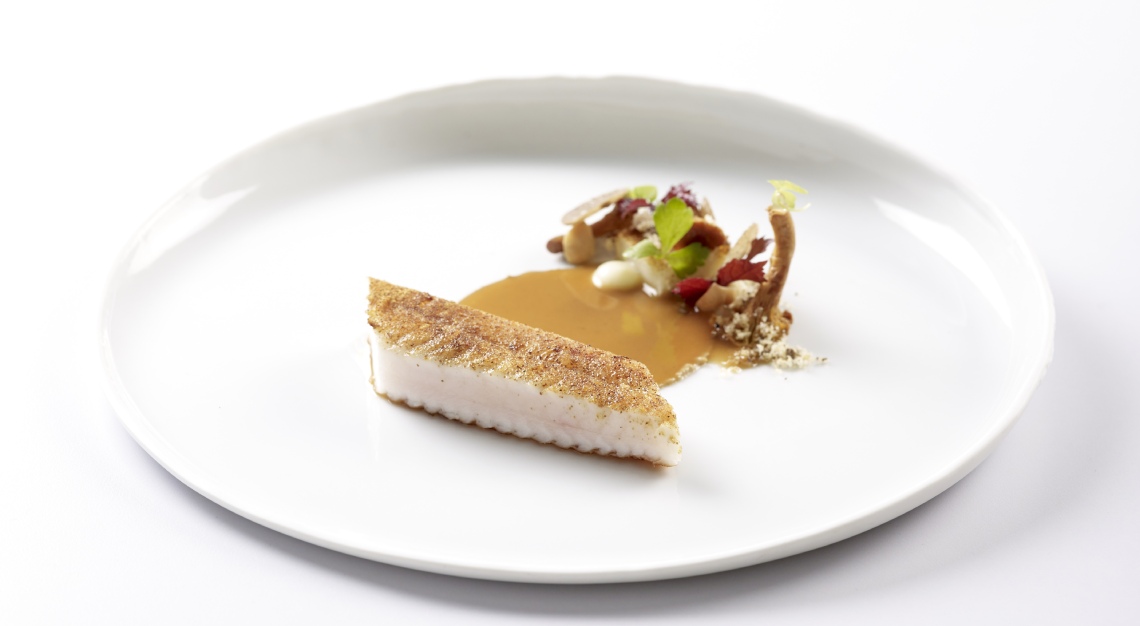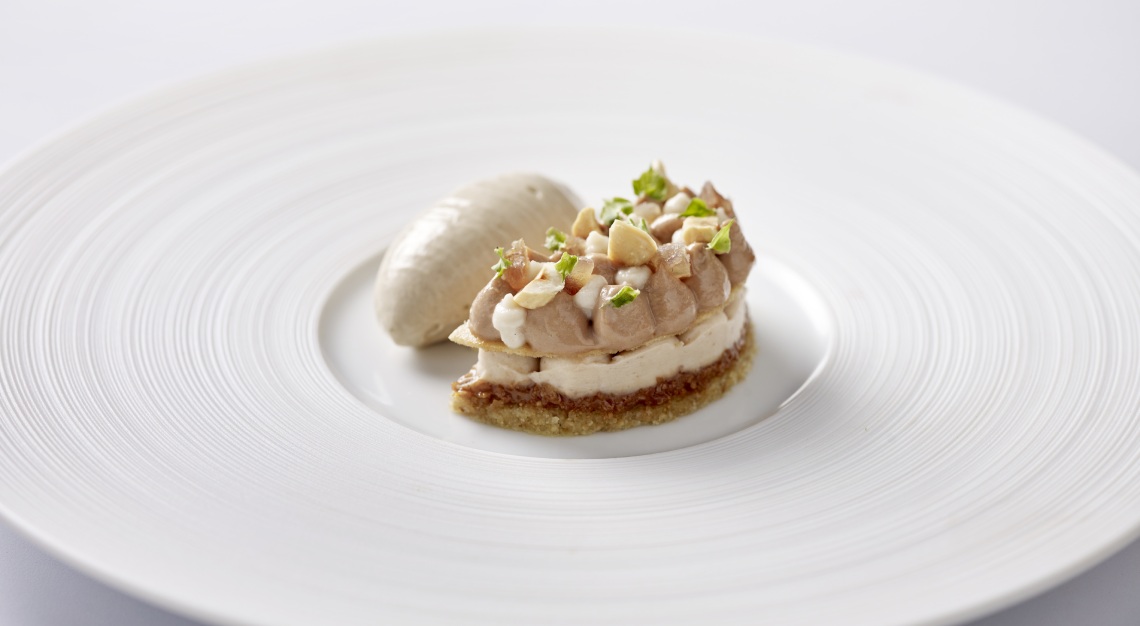 Buona Terra
What about: The Buona Terra experience, we assure you, is nothing short of delightful and memorable. So you can expect it to be the same with the one-Michelin-starred restaurant's new winter menus, available from now till end January 2021. Resident chef Dennis Lucchi demonstrates an adept proficiency in using seasonal ingredients to a dish's advantage – the prized white truffles from Alba, for instance, work harmoniously well with the egg souffle and handmade pasta in butter. Look forward as well to new creations on the menu, such as the Seared Scallop served with artichoke, radicchio, sea asparagus and anchovy sauce; or the Mieral Pigeon, a pigeon dry-aged for 10 days, before being char-grilled over a binchotan and glazed with acacia honey.
Robb tip: It wouldn't be a complete Buona Terra experience without an option for takeaway, which comes in the form of the Festive Feast at Home (S$178) – a five-course meal which you can add on to with a bottle of Champagne Krug Grande Cuvée (S$298).
Buona Terra
29 Scotts Road
Singapore 228224
Tel: +65 6733 0209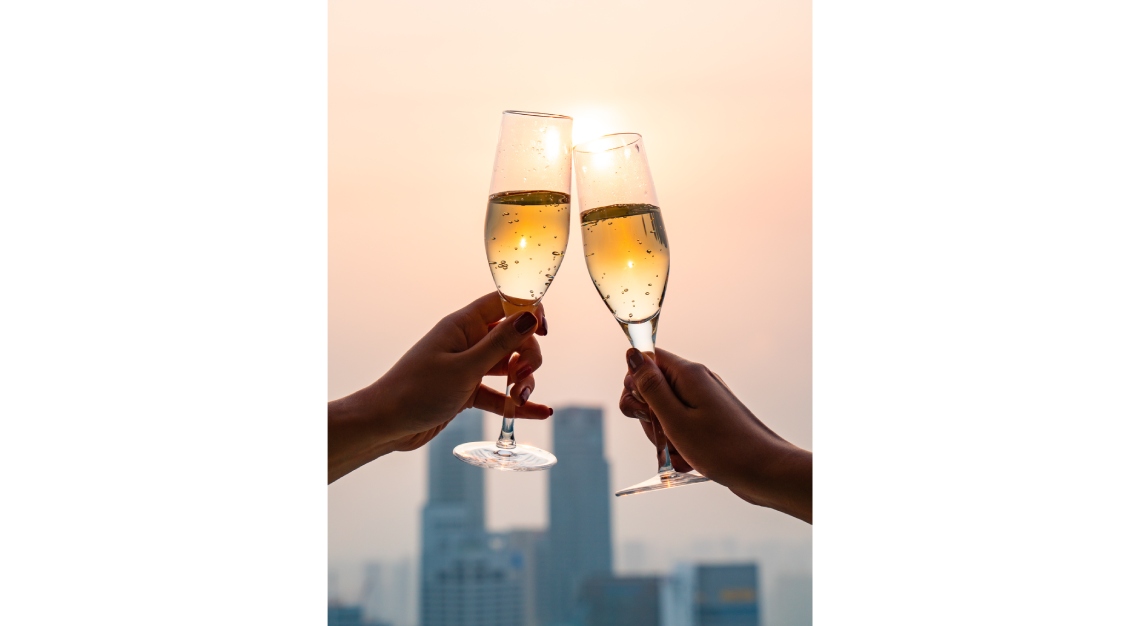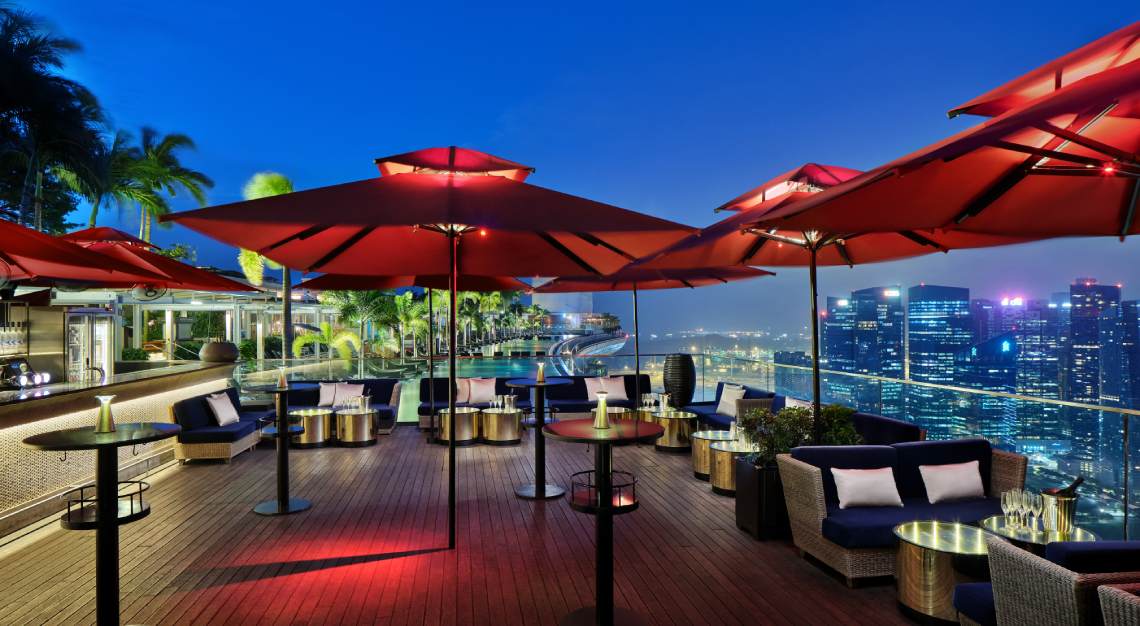 CÉ LA VI
What about: There probably isn't a better way to end a rather abject year on a high, than at CÉ LA VI – an all-in-one restaurant, bar and nightclub, loftily perched on the 57th storey of the Marina Bay Sands. Kick-off the new year festivities with a decadent five-course New Year's Eve dinner menu (S$258) at the rooftop restaurant; the highlights of which include Hokkaido Scallop with Oscietra Caviar, Binchōtan Grilled Maimoa Lamb Chops and Hokkaido Double Fromage. Come nightfall, head over to the Sky Lounge where the White Hot soirée's just getting started. Lead mixologist Andrew Hyman will be whipping up special cocktails and 'sparkling surprises', the kinds you only get on New Year's Eve.
Robb tip: In case you missed out on the memo, this soirée's an all-white affair – so be sure to don your coolest and most elegant, because it's going to be white-hot.
CÉ LA VI
1 Bayfront Avenue
Marina Bay Sands
Level 57, Tower 3
Singapore 018971
Tel: +65 6508 2188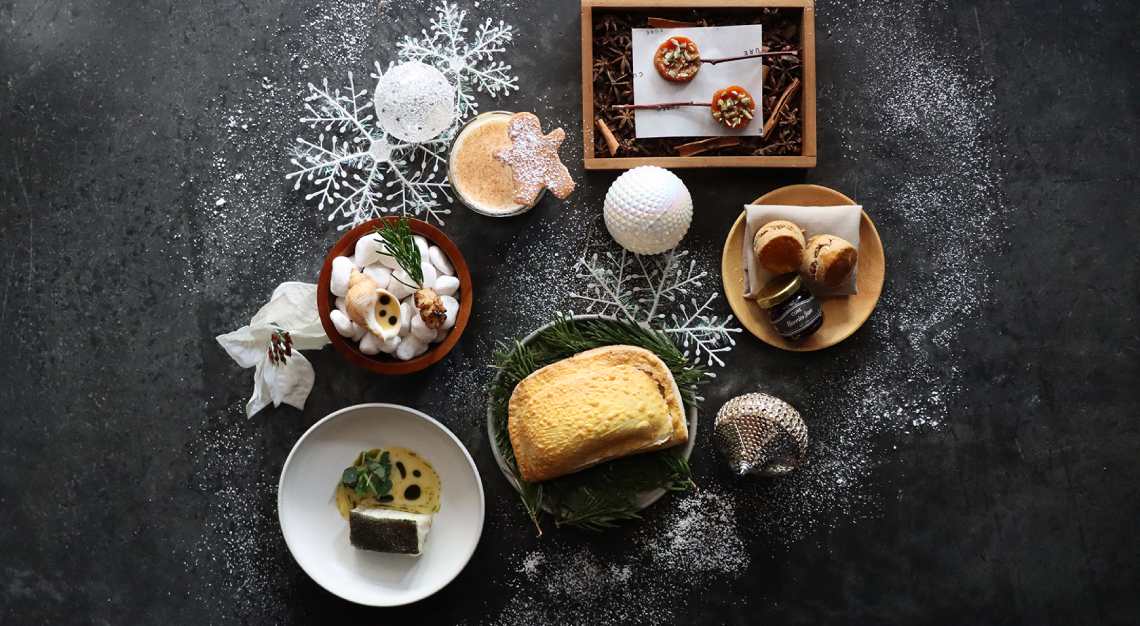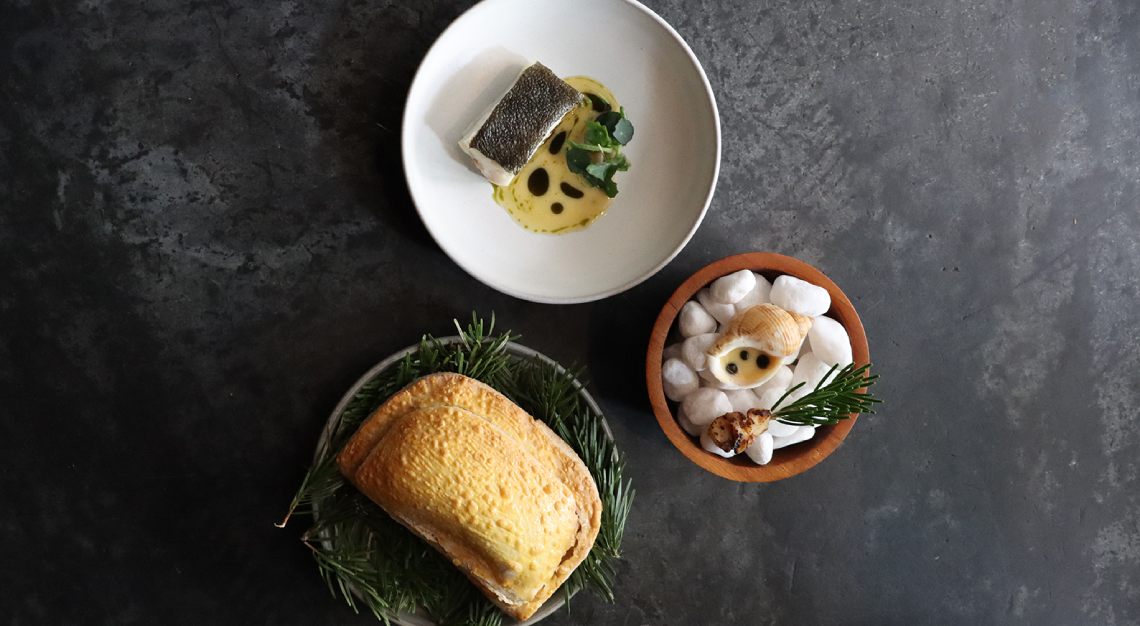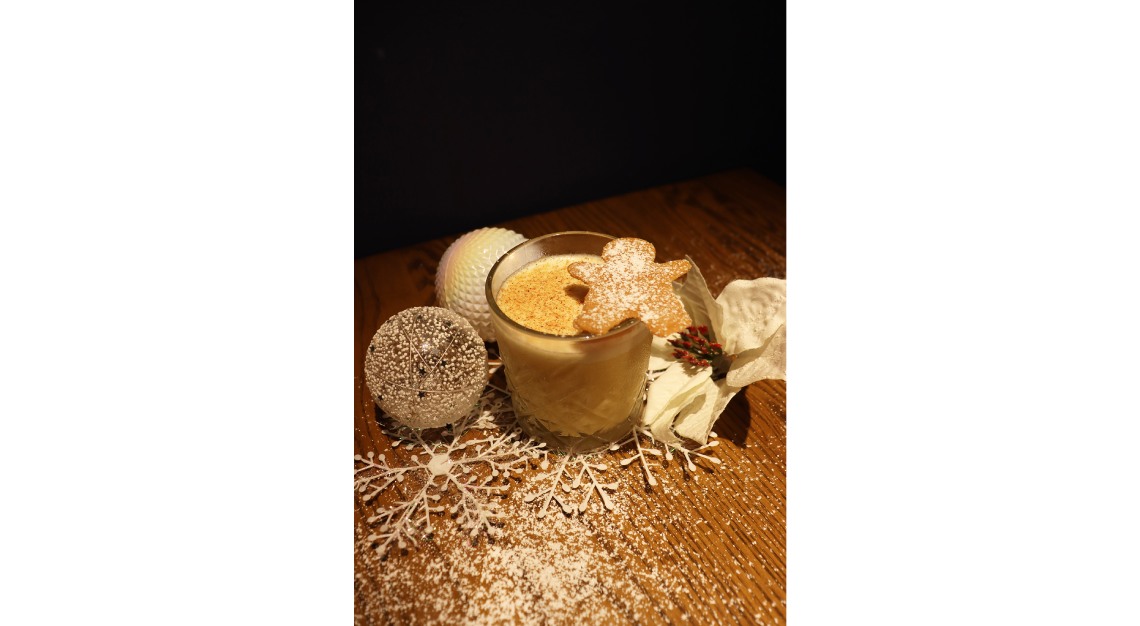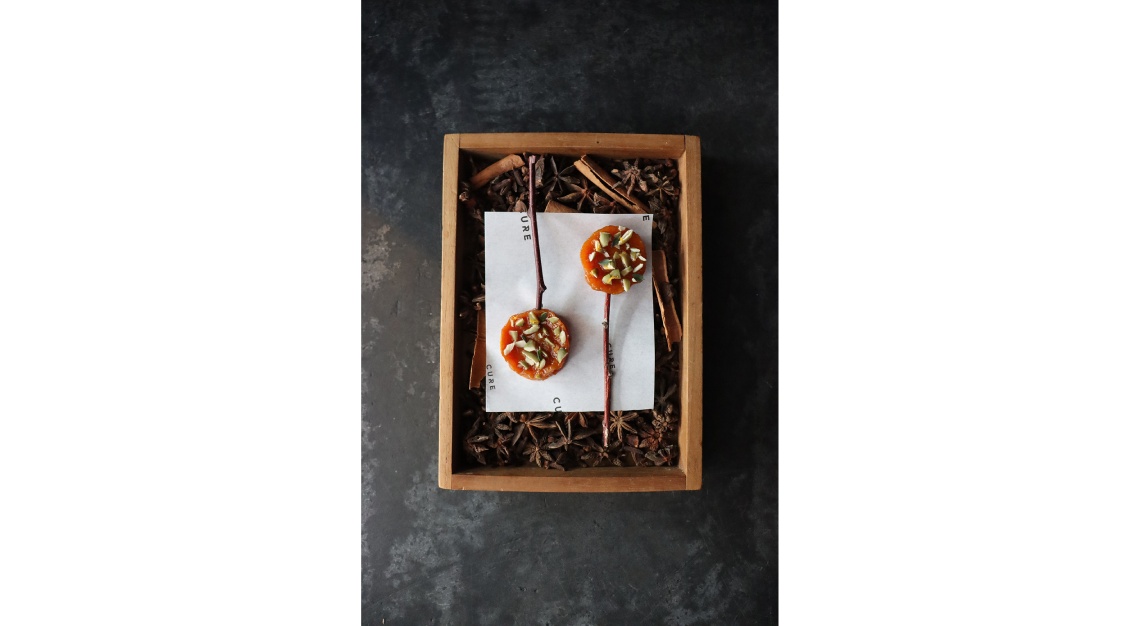 Cure
What about: How do the Irish feast during the holidays? Well, you'll know after you've been to Cure. The restaurant is helmed by chef-owner Andrew Walsh, who endeavours to take guests through the evolution of Irish cuisine. In that vein, Cure's Nua Christmas menu (S$268) begins with a familiar Irish staple – Soda, Stout & Treacle Bread, which is a Guinness-infused soda bread that's glazed with sticky treacle. If that isn't enough to pique your interest, then A Porridge of Grains, entailing organic egg yolk and aged beef certainly will; so too, the Turbot, a European flatfish, enjoyed with Irish whelk and pine. After which, you can always count on dessert, such as the Spiced Candied Pumpkin and Oat Cookie & BlackBush Egg Nog to end off a rather intriguing, yet no less marvellous feast.
Robb tip: Best make reservations early, as the Nua Christmas menu will only be available for dinner from 24 to 26 December 2020.
Cure
21 Keong Saik Road
Singapore 089128
Tel: +65 6221 2189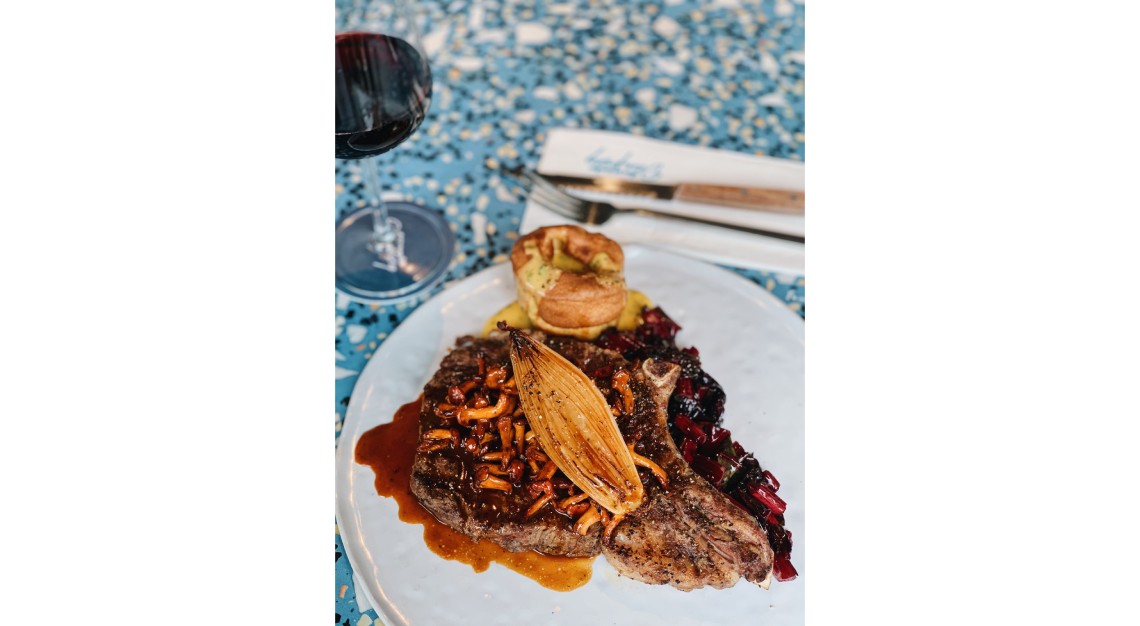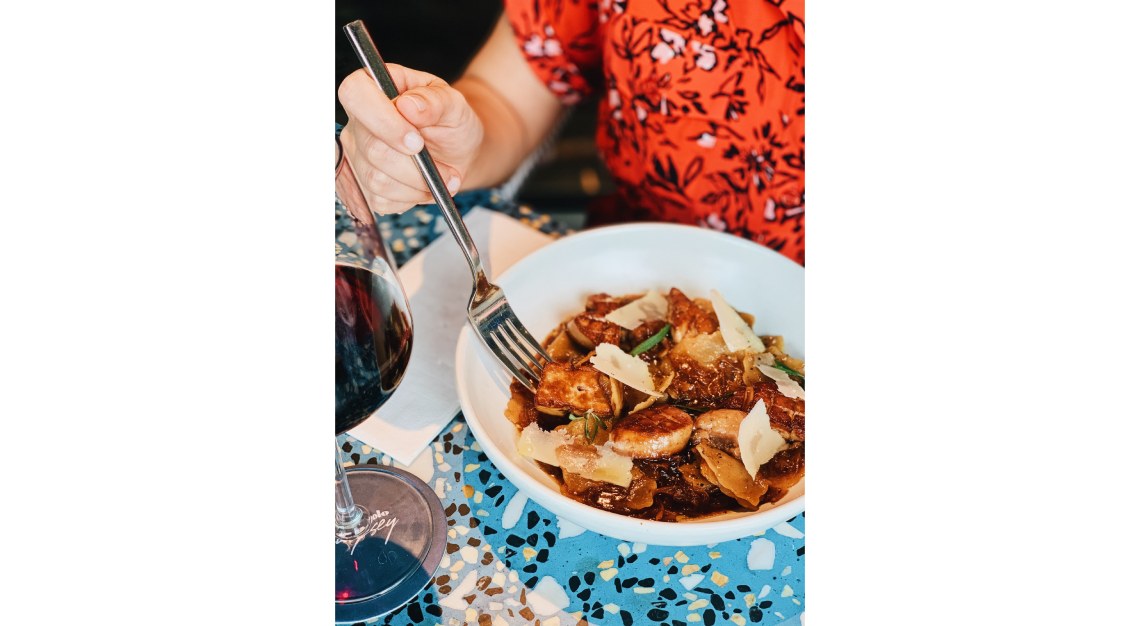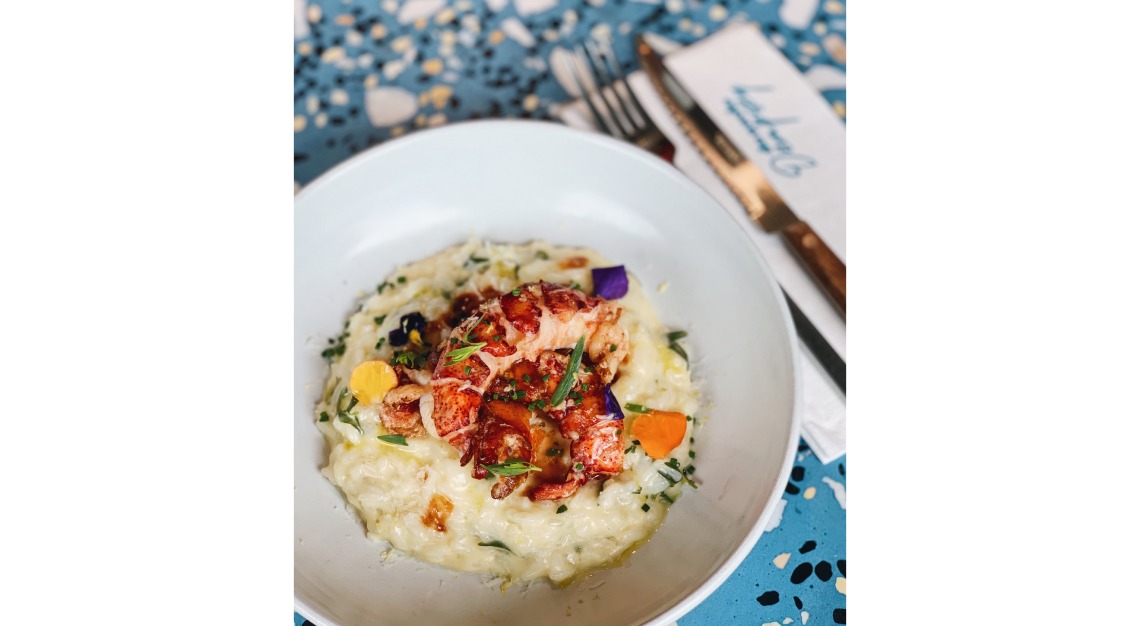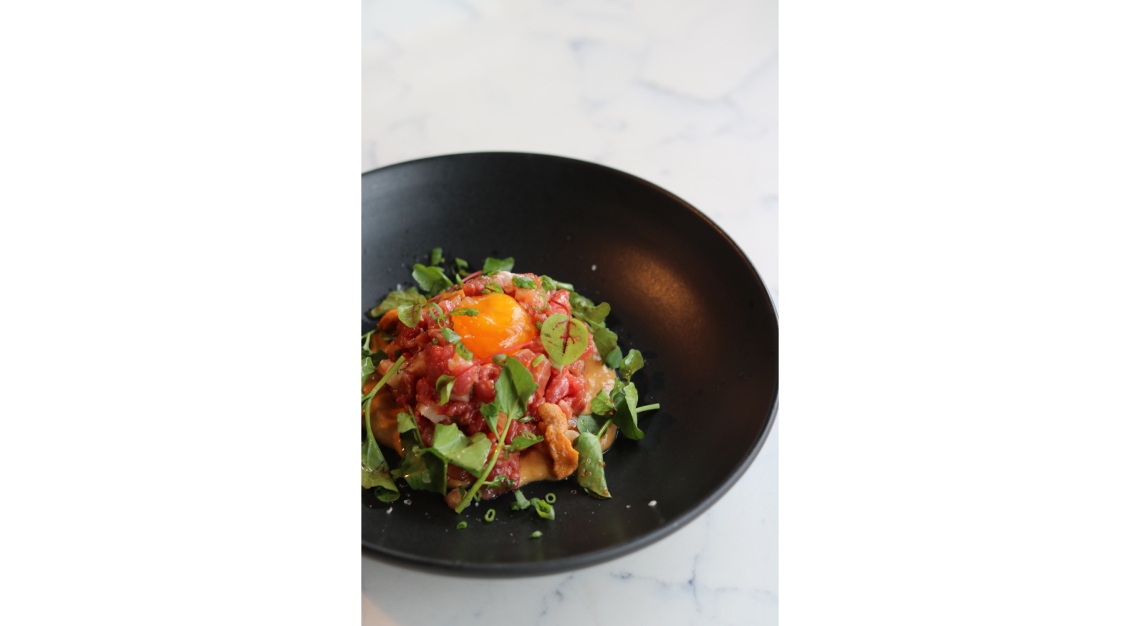 Da Paolo Dempsey
What about: Authentic Italian cuisine is the order of the day here – the majolica tiles, terrazzo tables, pasta-making counter and Italian wood-fired oven are a dead giveaway. But forget the usual pastas and hand-stretched pizzas for now, focusing instead on the restaurant's Holiday menu, available from now till 3 January 2021. We're talking Grilled Côte de Boeuf (S$98), served with chanterelle mushrooms and Yorkshire pudding, which feeds two; or the Handmade Maltagliati (S$52) with pan-seared foie gras cubes and roasted bone marrow. Whichever way you choose, it's best to end the night with the Artisanal Panettone (S$9), an elevated version of Italian sweet bread that's traditionally enjoyed during the holiday season.
Robb tip: Make reservations for dinner, as the Holiday menu is only available then.
Da Paolo Dempsey
Dempsey Road
Block 8, 01-13
Singapore 247696
Tel: +65 6261 3128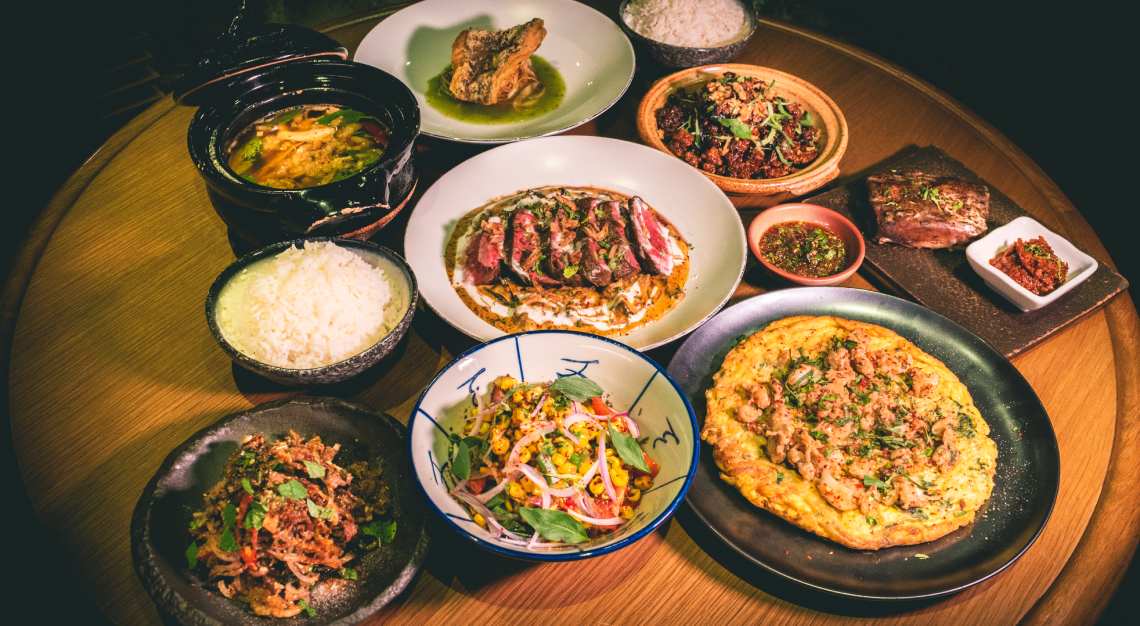 Izy Fook
What about: No doubt travel's going to be sorely missed this holiday season. But at least the folks at Izy Fook are trying to spice things up a little. The pan-Asian restaurant's One Night in Bangkok festive feast will have you indulging in elevated Thai classics, with the quintessential Thai pop and folk music playing in the background – you know, just to set the mood right. The festive set menu (priced at S$196 for two and S$392 for four) includes sumptuous appetisers like Crab Omelette and Wagyu Laarb, along with hearty mains like Moo Ping, involving succulent slices of grilled pork ribeye cap, and Fried Barramundi.
Robb tip: Izy Fook's One Night in Bangkok will only be available for lunch and dinner on 24, 25 and 31 December 2020, as well as on 1 January 2021.
Izy Fook
27 Club Street
Singapore 069413
Tel: +65 9678 0027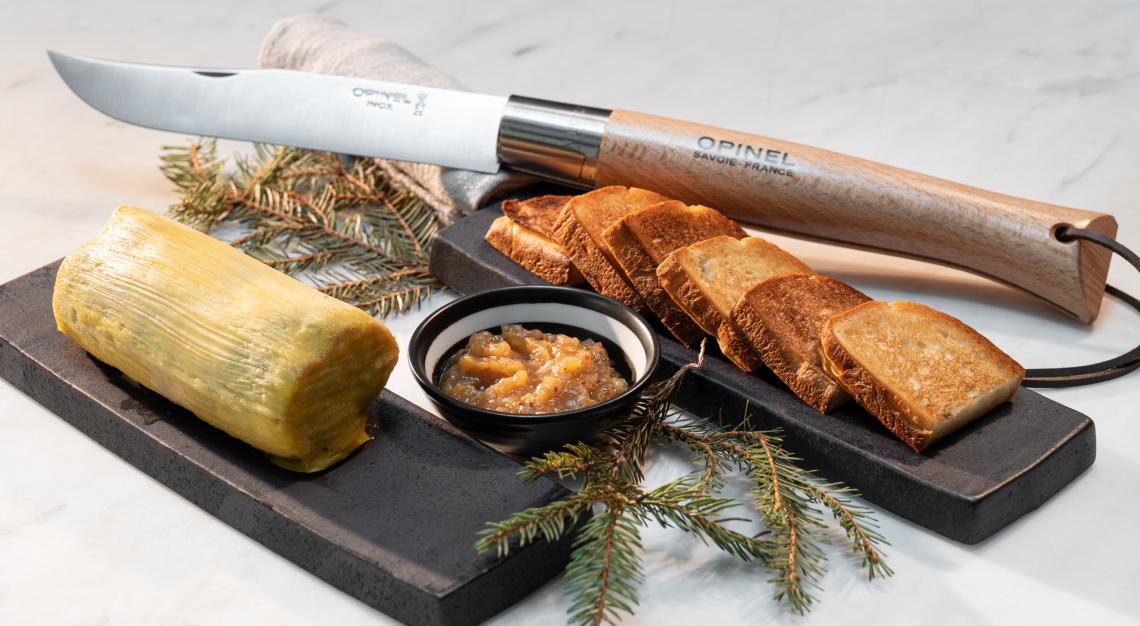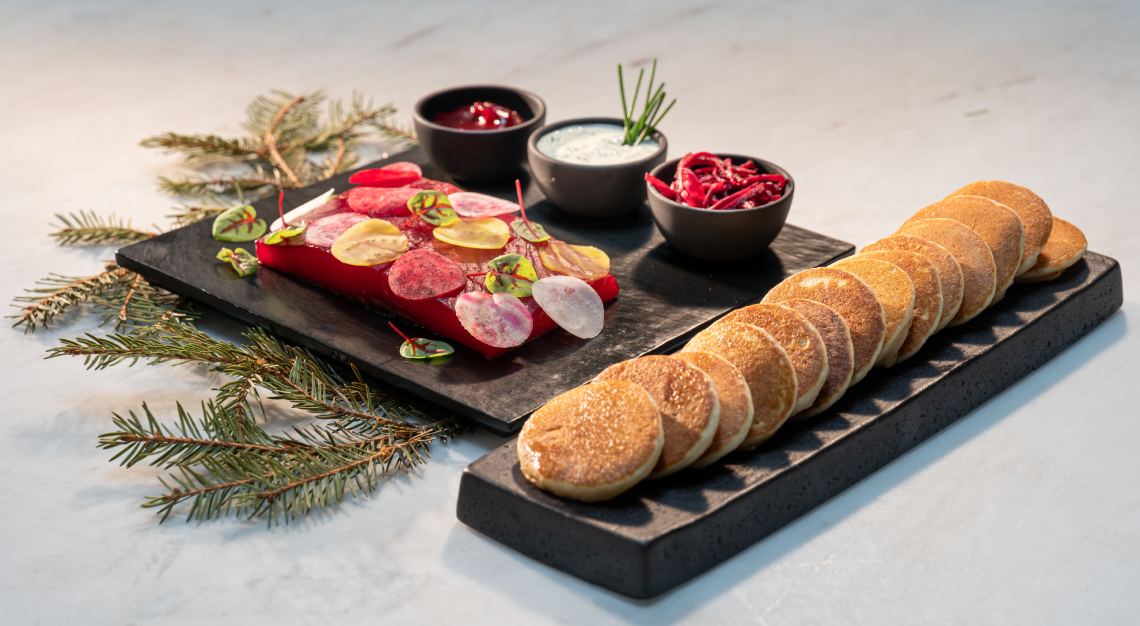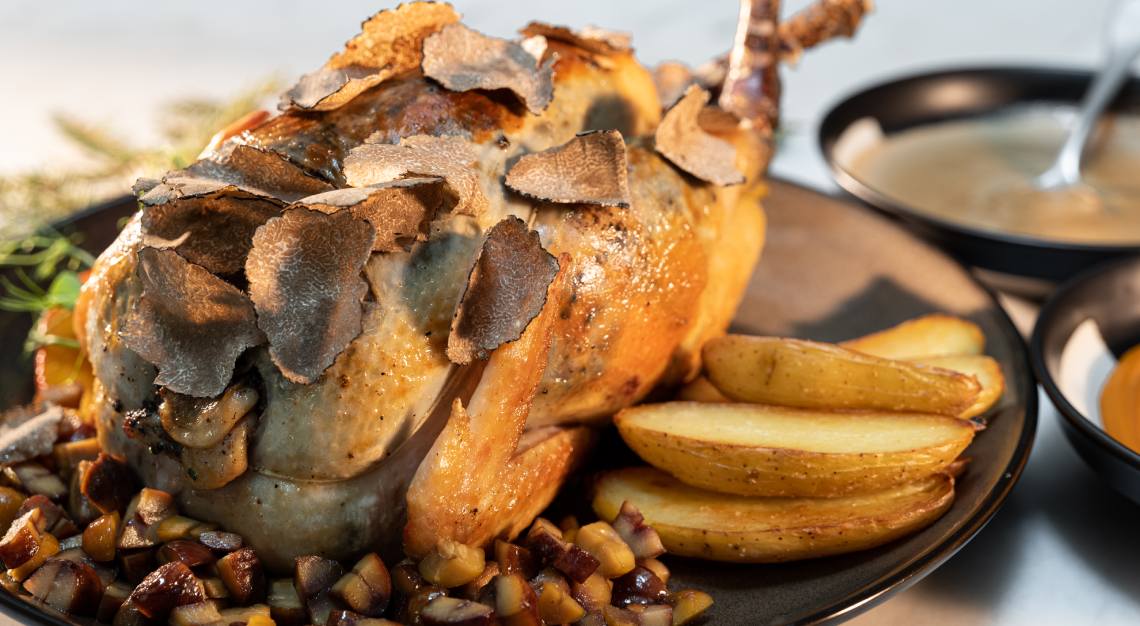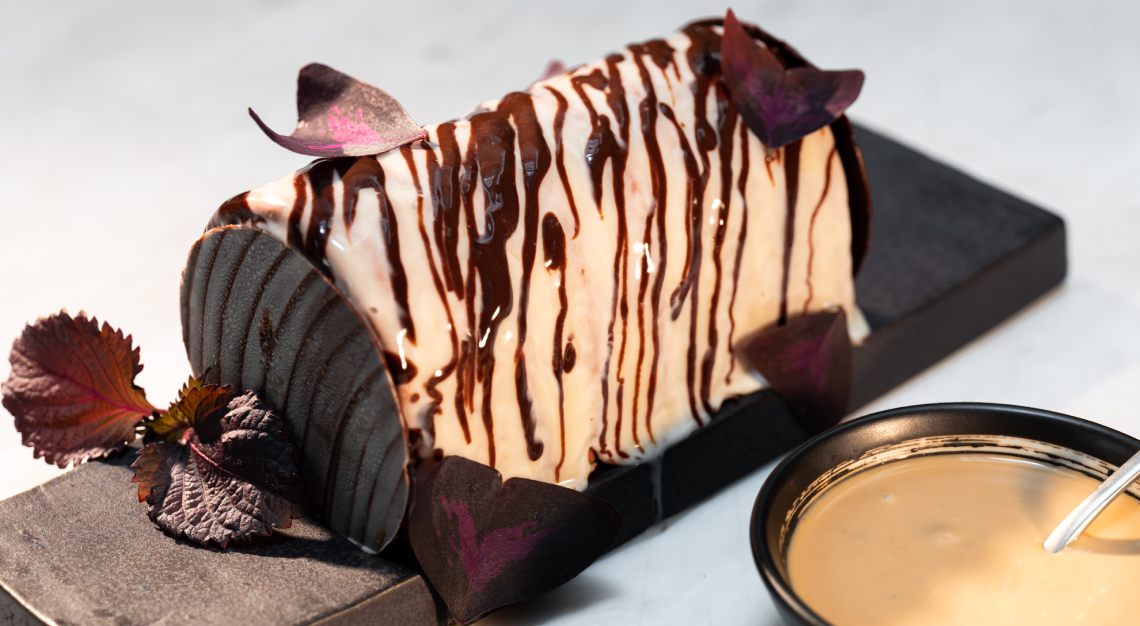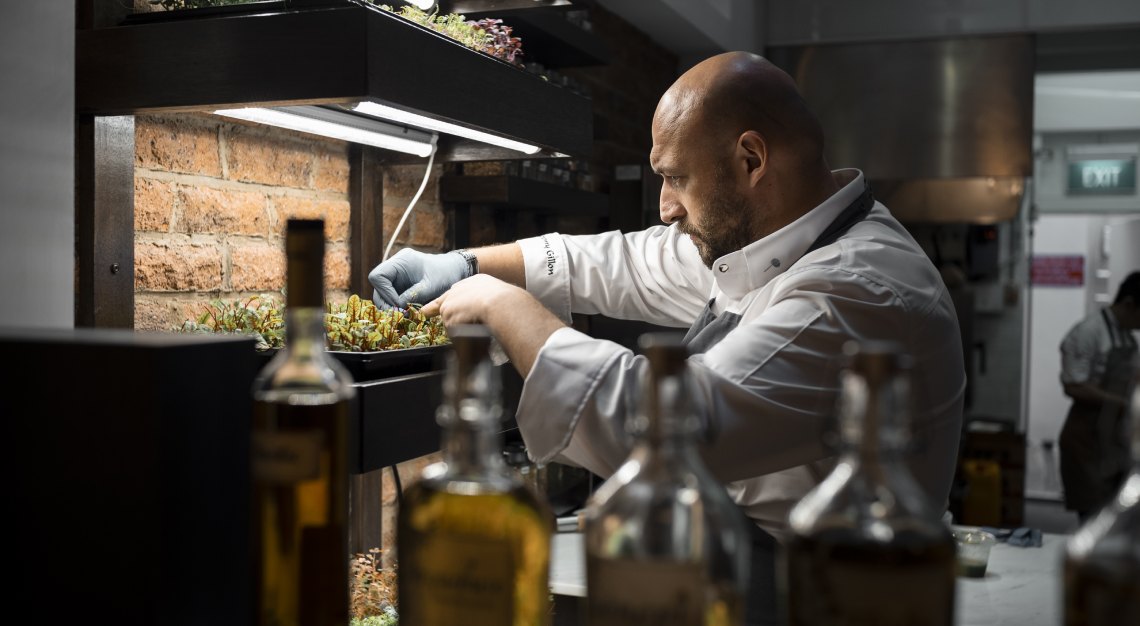 Restaurant Jag
What about: This year, perhaps, might be the one exception to the usual festive-rule of heading out. But that's no reason to miss out on a feast, even while holed up comfortably at home. Cue Restaurant Jag's truly lavish Festive Takeaway (S$700), which easily caters for six. Apart from the enticing Foie Gras Terrine and Artisanal Smoked Salmon, taking centre stage is the glorious Poulet de Bresse – the finest pedigree of chicken reared in the Bresse region of Eastern France – roasted to perfection till its skin turns golden crisp, and its meat brimming with juices. Of course, nothing says Christmas like the Bûche de Noël, a rich dark chocolate log cake.
Robb tip: Those of us still yearning to dine out can always do so at the actual Restaurant Jag, which will be offering an eight-course dinner (S$350) only on Christmas Eve, as well as a New Year's gourmet extravaganza (S$498) on 31 December 2020.
Restaurant Jag
76 Duxton Road
Singapore 089535
Tel: +65 3138 8477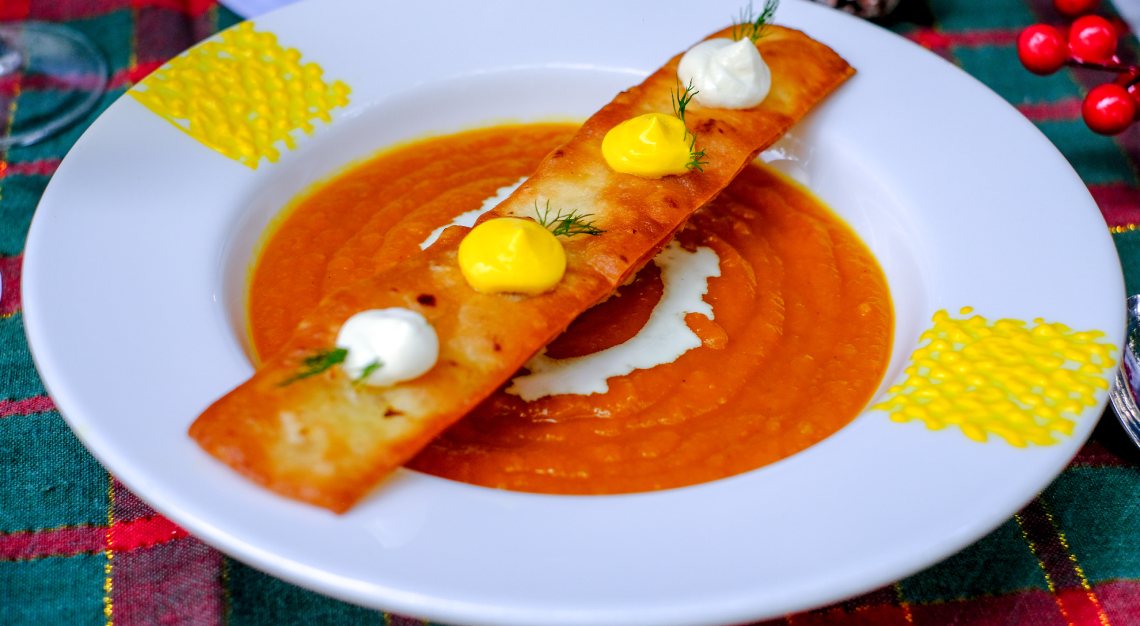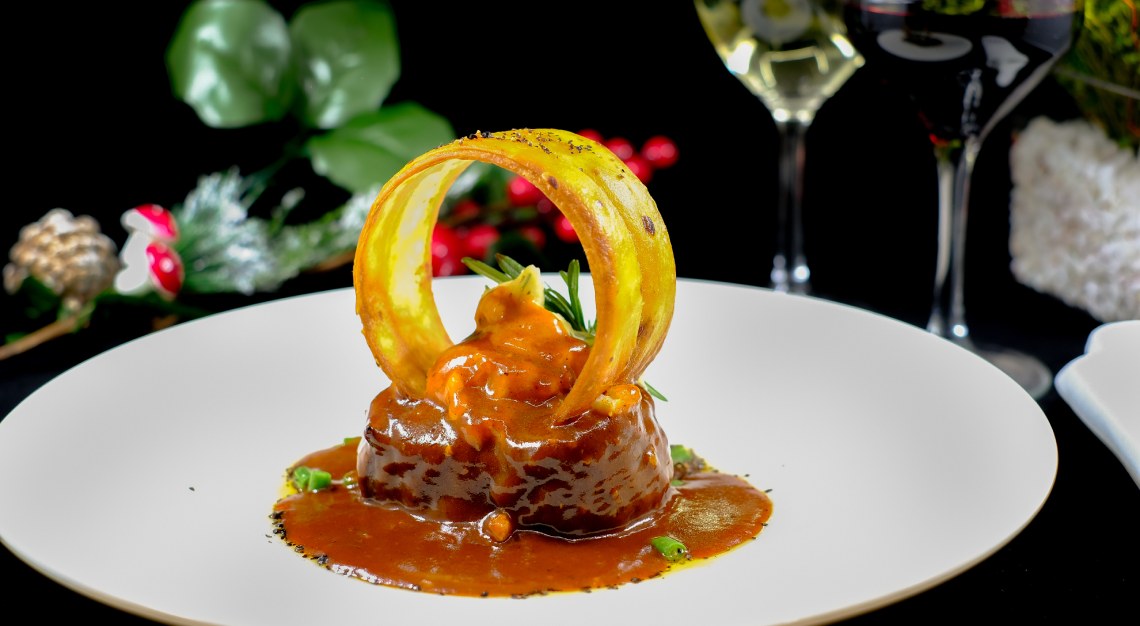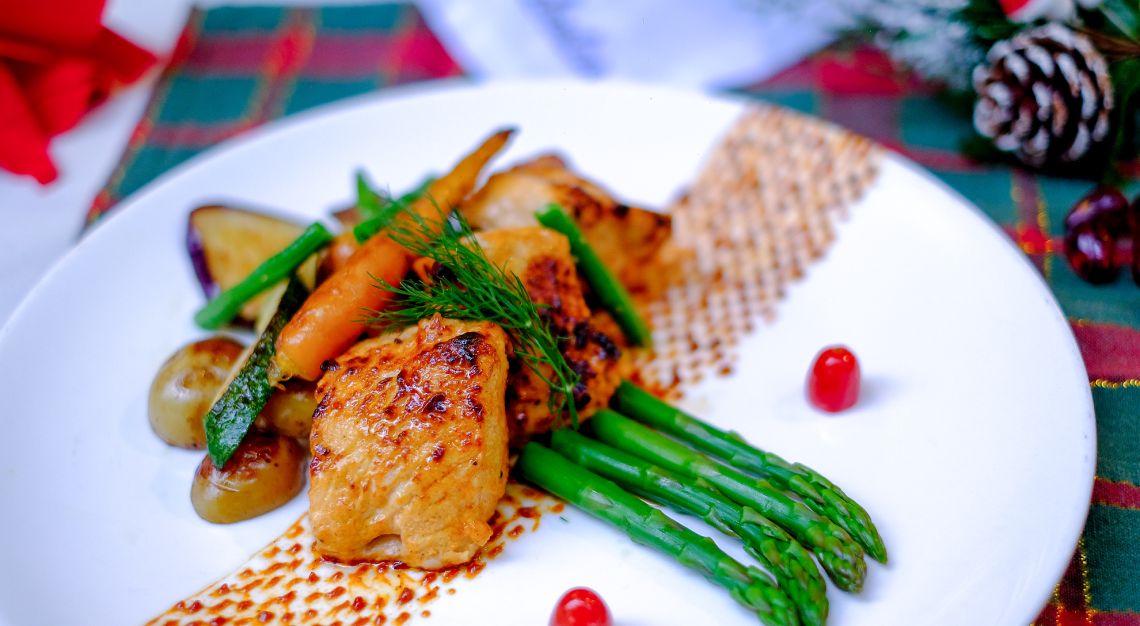 Shabestan
What about: If you're not one for the conventional holiday feast – which can feel rather monotonous after a while – perhaps it's time you get acquainted with Shabestan, a charming Persian restaurant that'll get your tastebuds up and running with its exceptional Middle Eastern cuisine. Executive chef Hany Moustafa has curated a special five-course Festive Set Menu (S$88) featuring five of the restaurant's new dishes, available for both lunch and dinner from now till 3 January 2021. This includes the Avocado Salad, smoked Cream of Pumpkin and homemade Saffron Sorbet sprinkled with lemon zest. Guests will be able to choose between the Turkey Skewer or the Roasted Wagyu Tenderloin, before ending on a sweet note with the Vanilla Orange Log Cake, accompanied by a cup of fragrant Kir Royal Tea.
Robb tip: Opting for Shabestan's Persian Royal Dinner at Home (S$98) doesn't sound too bad either – in fact, you'll be feasting like a king on a host of Middle Eastern delicacies, such as Lamb Kebab, Beef Fillet Cubes, Tiger Prawns and more.
Shabestan
The Pier at Robertson
80 Mohamed Sultan Road
#01-13
Singapore 239013
Tel: +65 6836 1270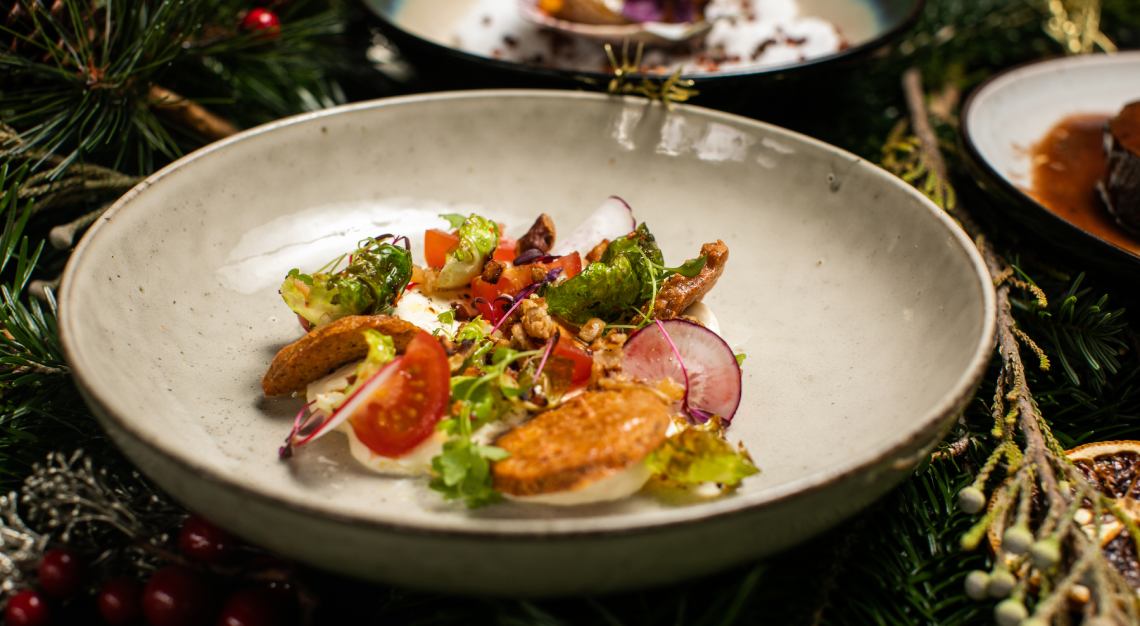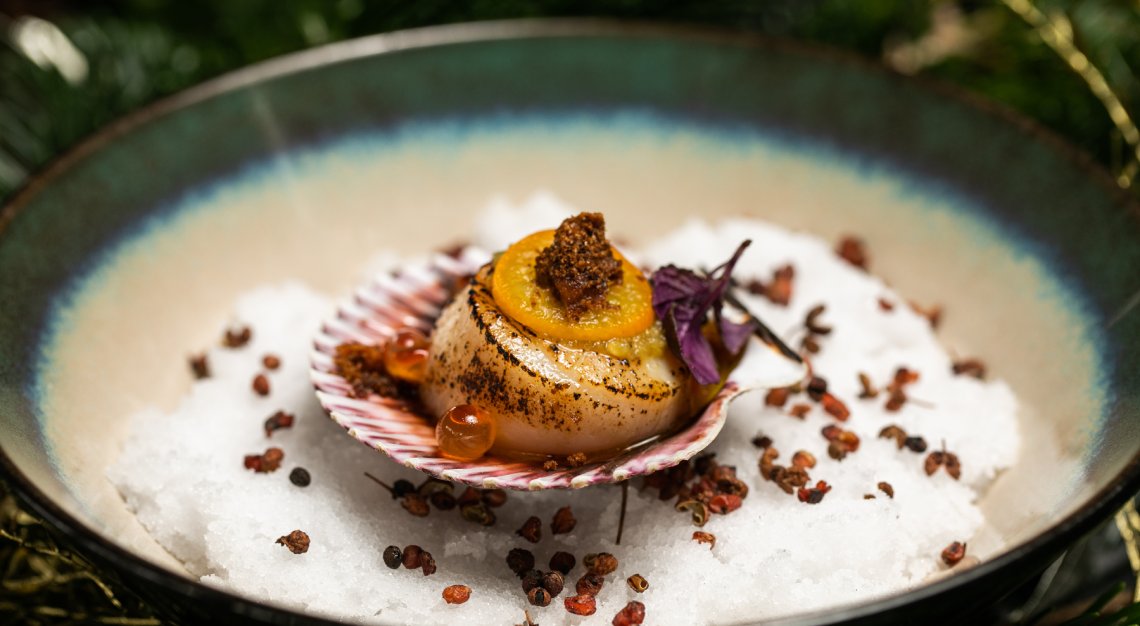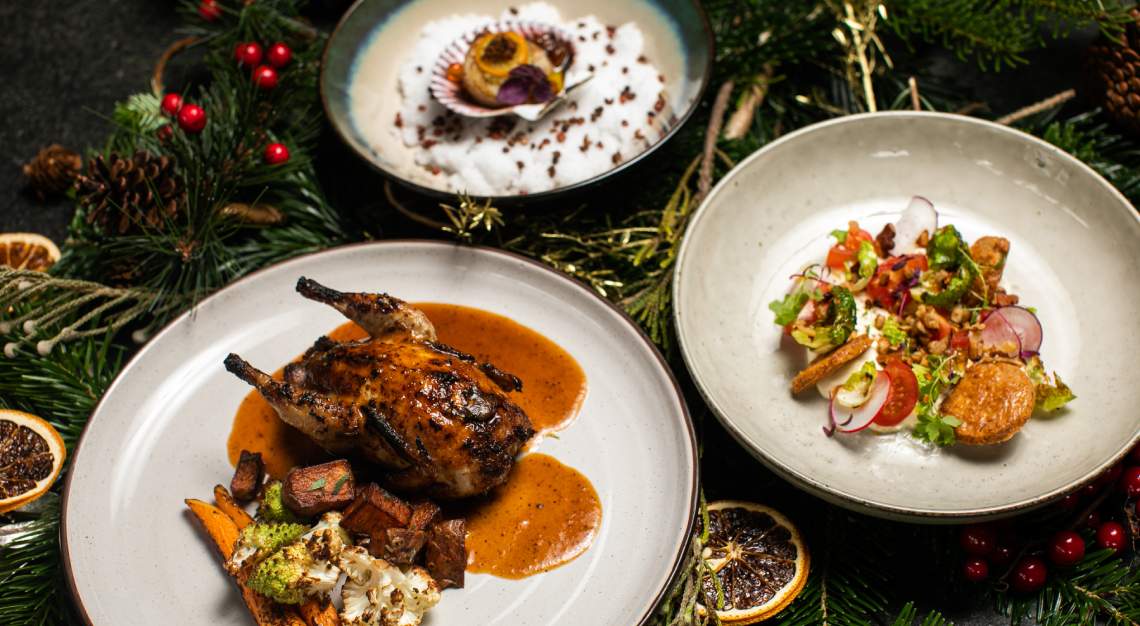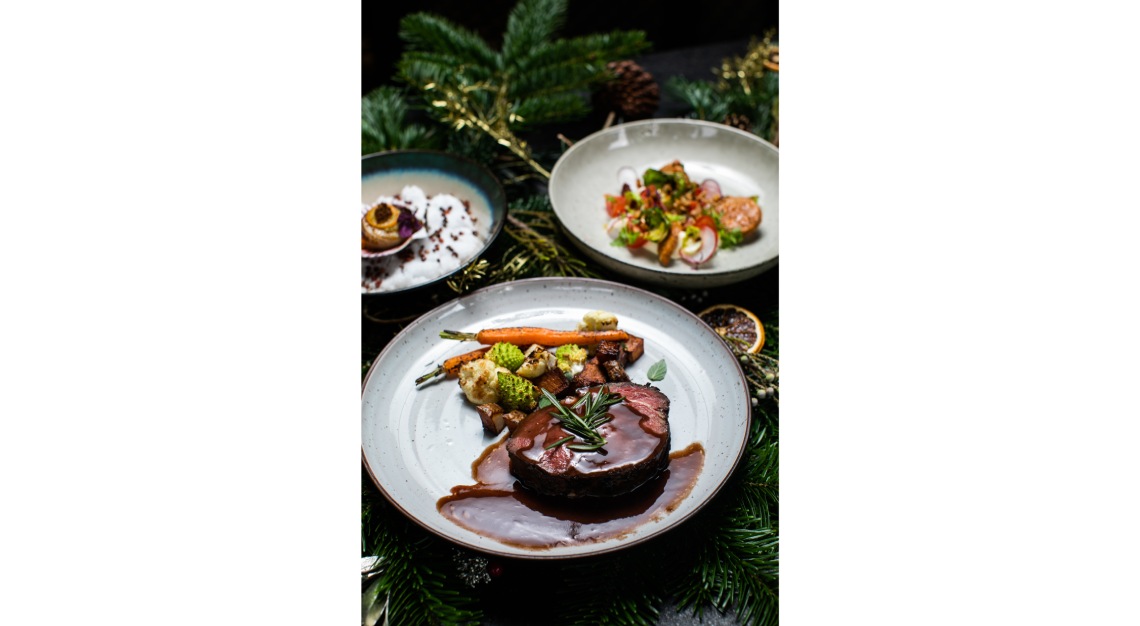 Siri House
What about: For a true Christmas feast, Siri House has got you covered with its Festive Lunch and Festive Dinner menus, available from 22 December 2020 to 2 January 2021 – although we deem the six-course Festive Dinner (S$128) a more decadent and satisfying option. You'll be starting with Pecan Parmesan Biscuit, Aburi Langoustine, and Cherry and Port granita, before gorging on Prime Roast Beef slathered with spiced bordelaise sauce, or BBQ Glazed Quail dipped in Vegemite bourbon sauce. You'll also have a choice between Nutmeg Pavlova or Pear Cake for dessert.
Robb tip: Those who wish to host their private festive party (of up to five people) can do so in the comfort of Siri House's replica Sansiri apartment.
Siri House
Dempsey Road
Block 8D, 01-02
Singapore 249672
Tel: +65 9487 1552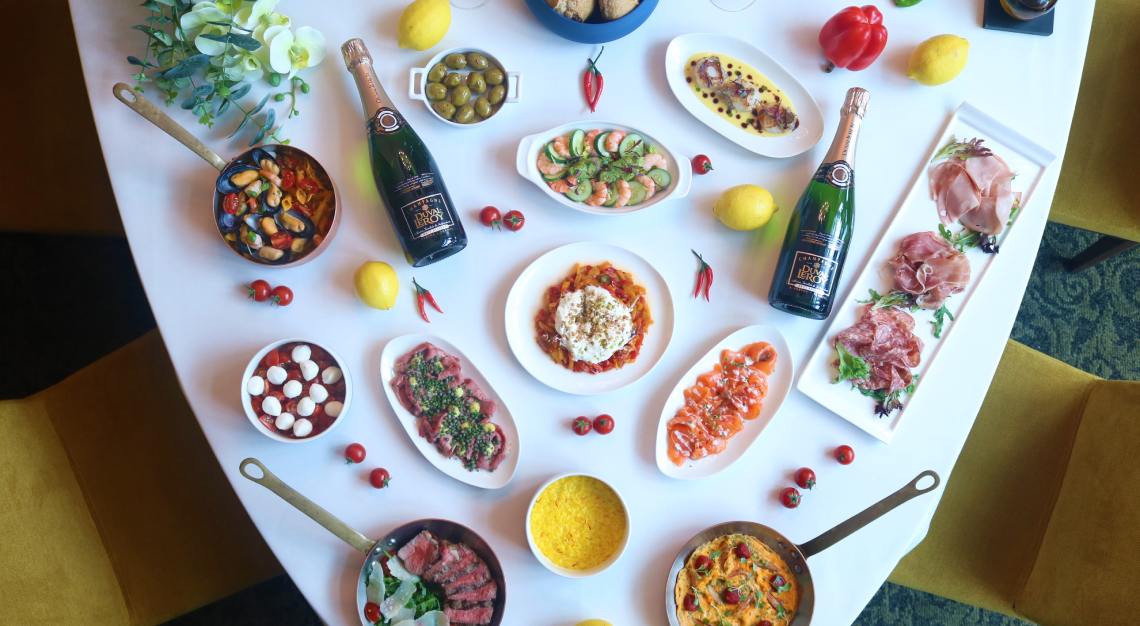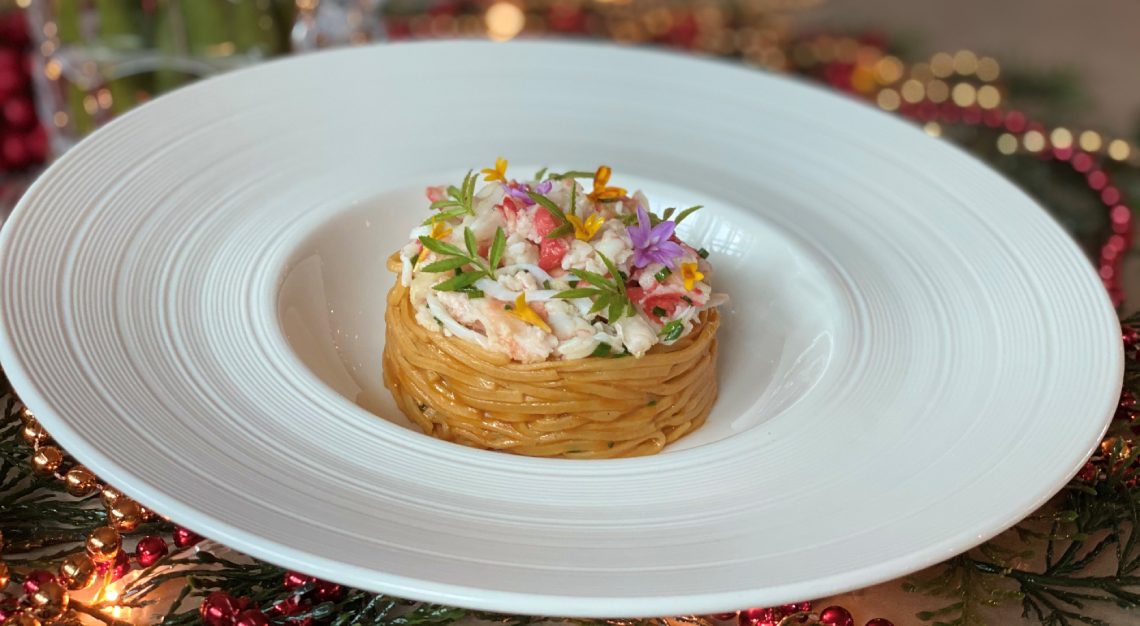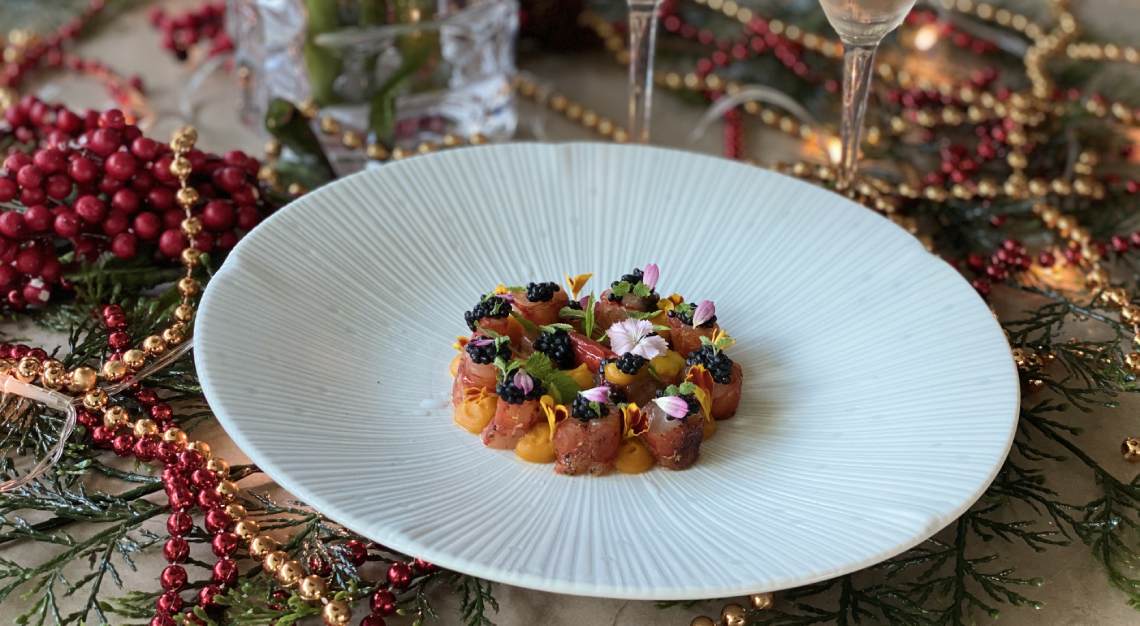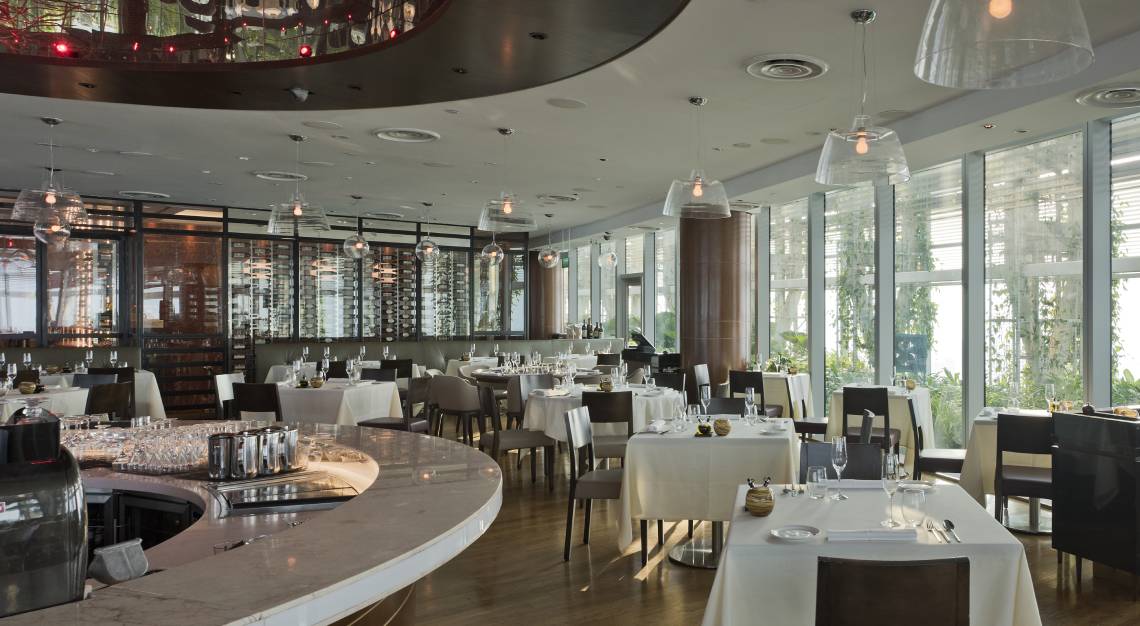 Zafferano
What about: At Zafferano, you'll be bidding farewell to the year and ushering in a new one with exquisite Italian fare and drink. It's a tough choice deciding between the five-course New Year's Eve Pre-Countdown Dinner (S$398) or the New Year Champagne Brunch (S$198). Either way, trust head chef Andrea De Paola to cook up a storm. Delights from this festive line-up include Sicilian Red Prawn Crudo with delica pumpkin, yuzu and oscietra caviar, and Atlantic Cod, served with roasted capsicum and scampi cacciucco. Not to mention Zafferano's signature pastas, such as the House-Made Tagliolini dressed in tomato sauce with shreds of Alaskan king crab, or the lovely Risotto, garnished with smoked scamorza and winter black truffle.
Robb tip: If you've got your eyes set on the New Year's Eve Pre-Countdown Dinner, we suggest you book a table fast – early birds dine at S$348 per person.
Zafferano
10 Collyer Quay
Ocean Financial Centre
Level 43
Singapore 049315
Tel: +65 6509 1488