The all-electric hypercar was originally scheduled for a launch at the now-cancelled Geneva Motor Show
If you think the Pininfarina Battista electric hypercar isn't quite exclusive enough – it's common as muck with 150 examples being made – then there's some sweet relief for you with the Battista Anniversario. 
Just five units commemorating the 90th anniversary of the legendary Italian coachbuilding house will ever be made, and the model is a part of the 'regular' Battista's 150-unit build run.
This follows the launch of the original Battista at last year's Geneva Motor Show, with the Anniversario variant slated for a launch at this year's show, though you might already have heard the news that the COVID-19 virus put paid to those plans. 
But the show, as they say, must go on (a host of other brands including Bentley and Porsche are holding live-streamed reveals), with the even-more-limited-edition hypercar getting an online debut.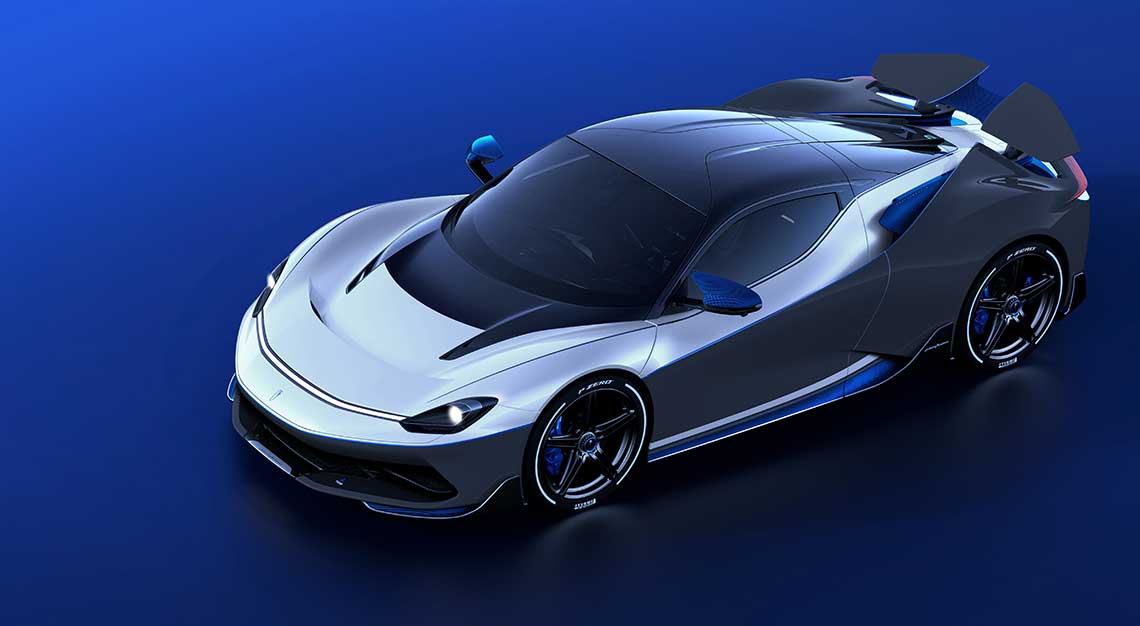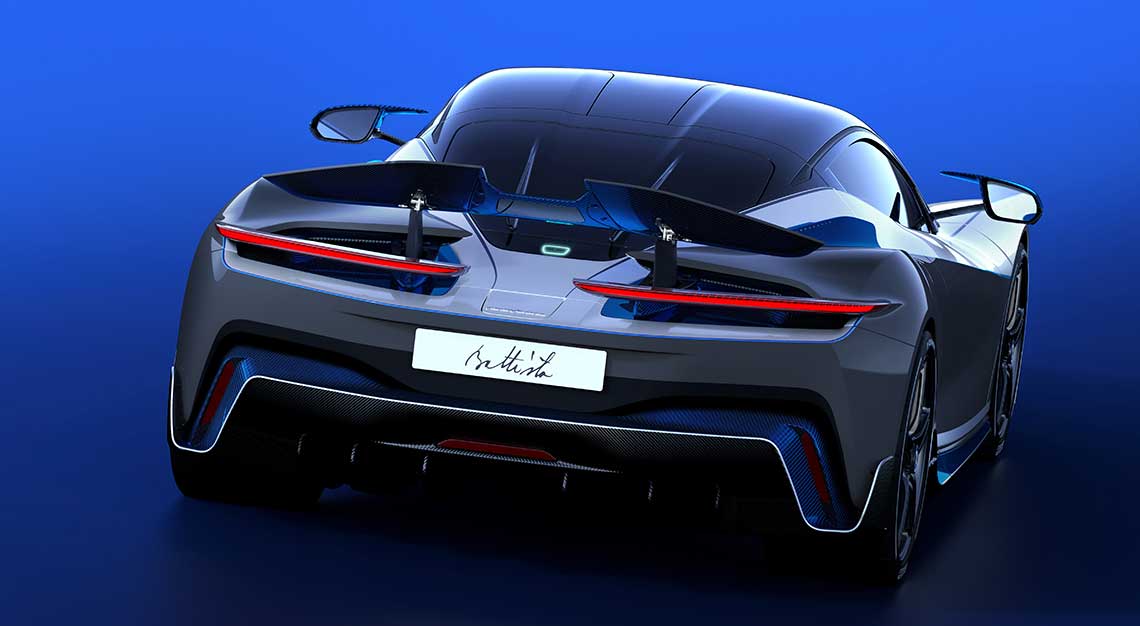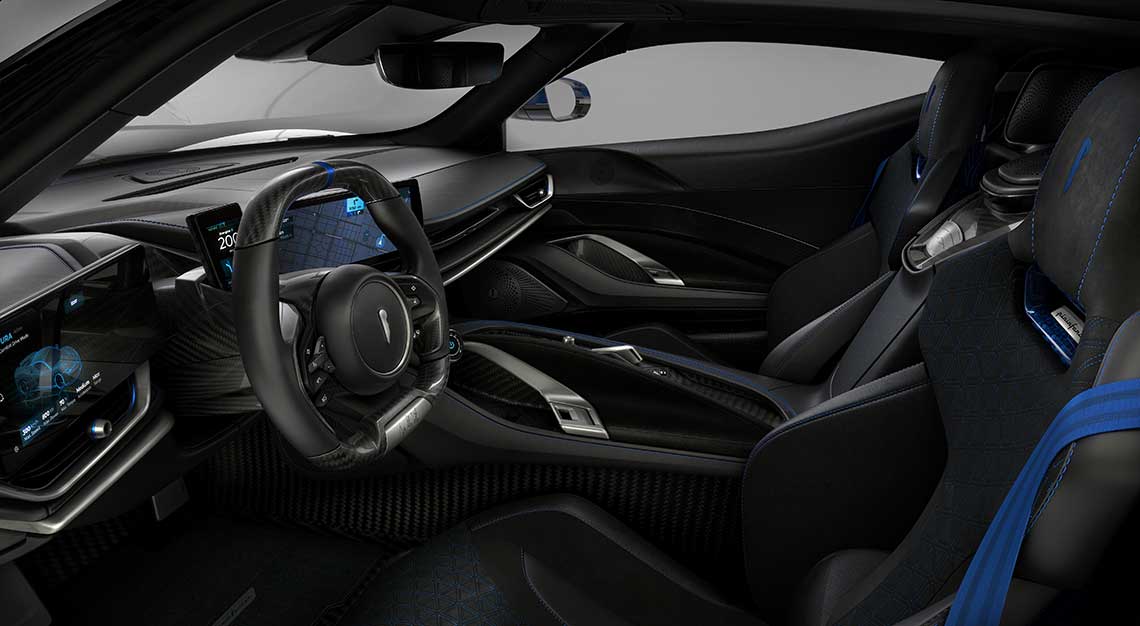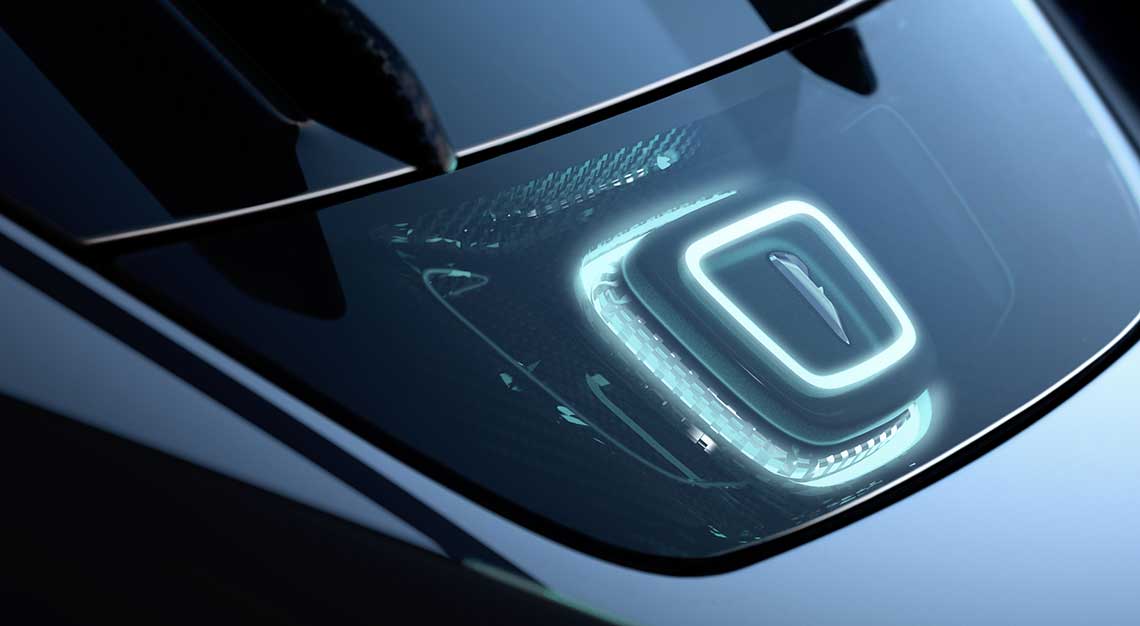 The Battista Anniversario's biggest draw is a tri-tone exterior finish unique to the model. The layers of white, grey and the carmaker's signature blue in a pinstripe motif take several weeks to complete, with Pininfarina saying the panels have to be put on and taken off three times in order to achieve the desired results. 
In addition to that, the Battista Anniversario will also come standard with the 'Furiosa' aerodynamic package, which can also be had on other Battistas. However, the Furiosa kit on the even-more-special Battista is finished in a duo-tone white/blue, and will feature bespoke elements including a unique rear wing. Lastly, it will receive newly developed forged wheels with race car-style centre-lock nuts, that Pininfarina says saves some 10kg.
Elsewhere, the Battista Anniversario is largely unchanged over the standard model. Power is still derived from a quartet of electric motors (one powering each wheel) delivering a total of 1,900hp and 2,300Nm. Zero to 100 km/hr happens in just under two seconds and it'll hit a top speed of 350 km/hr. 
Prices start from €2.6 million (S$4.03 million), a healthy bit more than the regular Battista's €2 million (S$3.1 million) asking price. Even then, you'd best call up Singapore dealers Wearnes Automotive quick, because we don't think they'll sit on the shelf (figuratively speaking) for all too long.