As the House of Suntory celebrates 100 years of whisky-making excellence, we reflect on its unwavering dedication to the craft in its rise to global prominence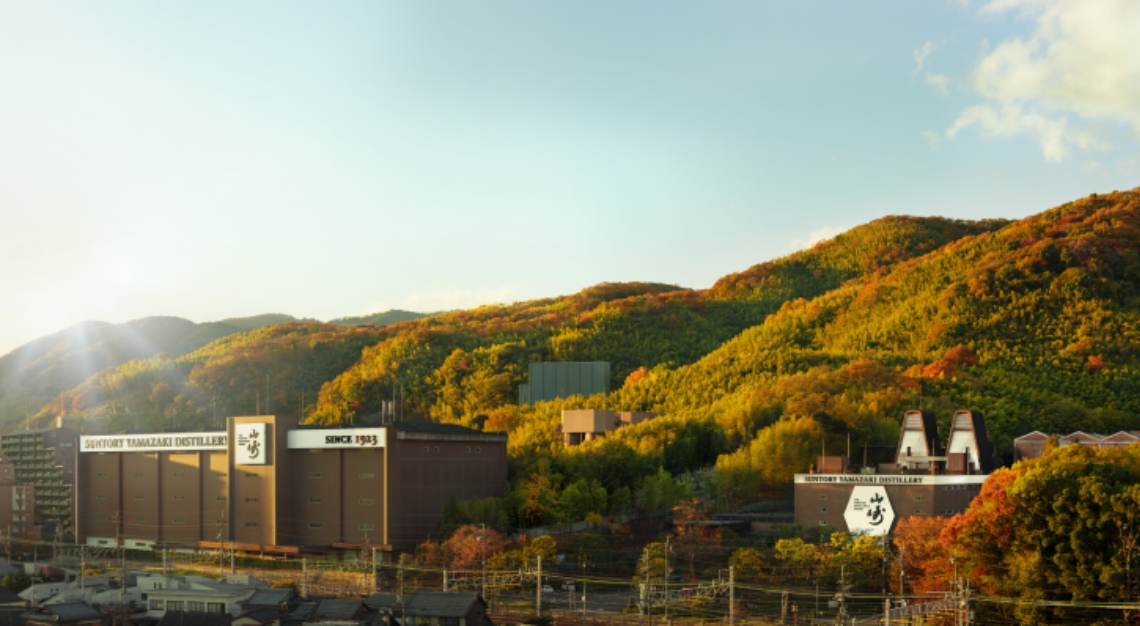 "I'm taking up the challenge of making whisky in Japan because no one else is even trying" . Those words were boldly proclaimed by Shinjiro Torii, founder of House of Suntory and its first-generation master blender. And it is from this fearless vision that the company blossomed from an esteemed Japanese distillery to a globally renowned brand with a comprehensive and highly regarded repertoire of spirits.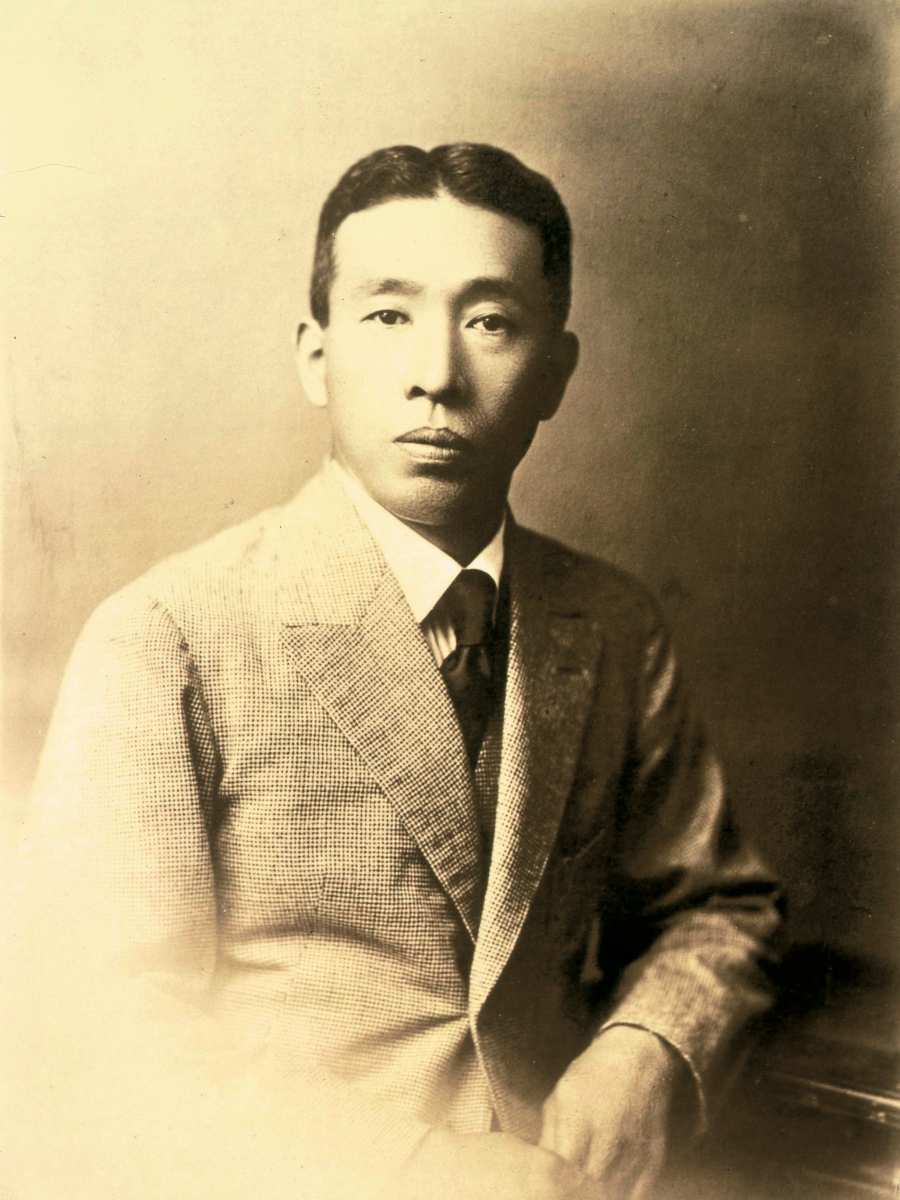 According to his grandson and third-generation master blender Shigo Torii, the elder distiller was guided by two Japanese principles. Kotobuki, which wishes happiness upon all, and Yatte Minahare, a rallying cry that invokes courage, which inspired him and his associates to challenge themselves and dream big. With these founding philosophies, he hoisted the Japanese flag proudly in the fiercely competitive arena of spirits.
Necessity is credited as the mother of invention. But as Torii has shown, sometimes, dreams precede necessity. In his quest to make a new kind of whisky, he centred Japan as a new fount for whisky: "an original whisky, blessed by Japanese nature and craftsmanship", that his son, second-generation master blender Keizo Saji and thereafter, grandson, third-generation master blender Shingo Torii, would inherit and protect.
The Suntory whiskies of today—Yamazaki, Hakushu, Chita, Toki and Kakubin—are part of an expansive range that account for over 100 types of malt whisky, all of which reflect their founder's philosophy of fusing nature and craftsmanship in a manner unique to Japan.
Just as in the distillery's early days, Suntory artisans of today craft whisky casks out of mizunara, or Japanese oak. Though notoriously difficult to work with, the wood imparts a unique fruity-yet-spicy palate that is also rich in herbal notes. Across its brands, Suntory whiskies arrive on the tongue with a subtle, refined and complex taste, highly enjoyable on their own or savoured together with a good meal.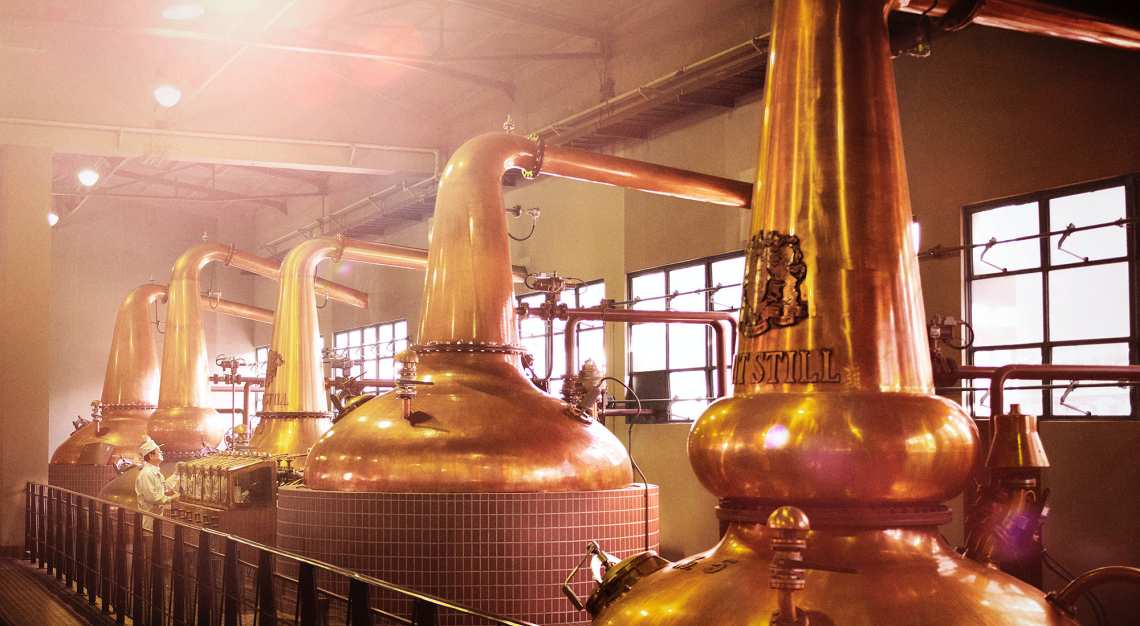 A Global Phenomenon
Today, Japan ranks among the most respected non-Western producers of whisky and premium gin. In 2014, Suntory acquired Beam, the largest bourbon producer in the US, in a deal that would make it the third-largest maker of spirits in the world. According to global data and business intelligence platform Statista, the production volume of whisky in Japan surpassed 139 million litres in the fiscal year of 2020, a record high for the decade to which Suntory contributed significantly.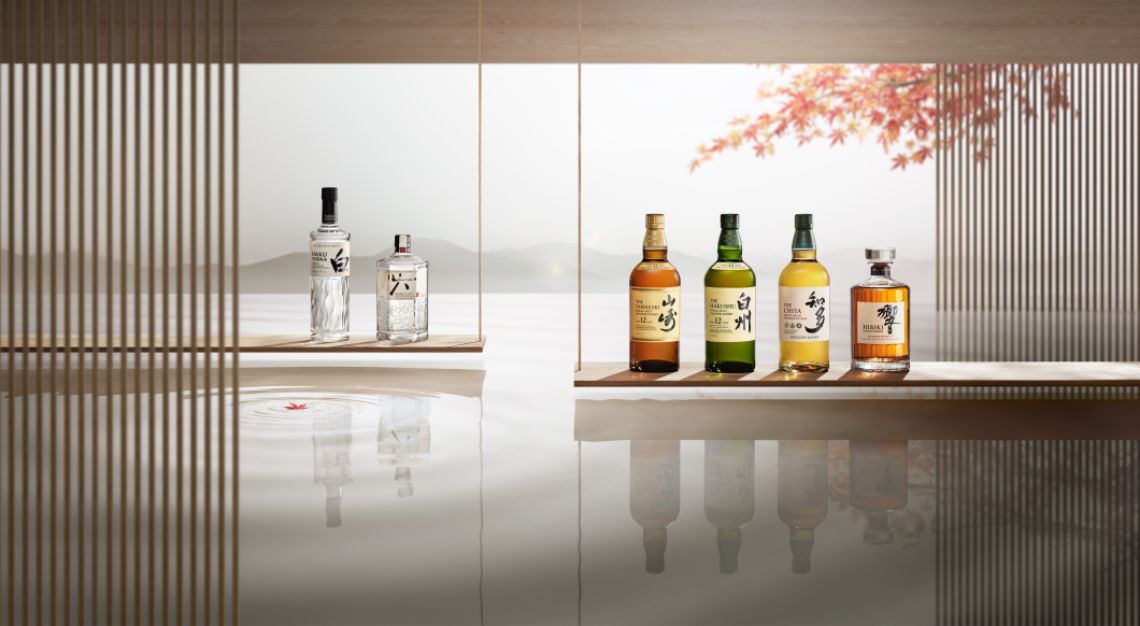 Data from market research and industry consulting firm Spherical Insights points to another impressive phenomenon: in terms of global whisky production, Japan is currently ranked fourth. As the maker of Yamazaki, Japan's oldest commercial whisky, Suntory has been instrumental in steering the appreciation and awareness of the nuances of Japanese whisky on a global level. A century later, Suntory has transcended whisky. Underpinning its various accolades—the most notable being four-time winner of Distiller of the Year at the International Spirits Challenge in London, and being among the world's most decorated distillers—is the fact that the House has become a Japanese symbol of excellence.
The past paves the road for the future and, in Suntory's case, that means an expansion of its core products. In keeping with its blossoming global footprint, the brand introduced Roku gin 2017. As with its whiskies, Suntory applies the same hallmarks of reverence to nature and craftsmanship.
The premium gin is an ode to the vibrancy of Japanese seasons and is christened after the number six, referencing six seasonal Japanese botanicals. Spring is represented by the sakura flower and leaf, summer with sencha (green tea) and gyokuro tea (refined green tea), autumn with sansho pepper and winter with yuzu peel. In addition to the six Japanese ingredients, Roku gin is distilled with eight traditional gin botanicals, such as coriander seed, cinnamon and fine juniper berries cultivated in Tuscany. No detail is left unattended. Even the paper label that adorns the bottle is carefully considered; made from Washi paper that is derived from the bark of the gampi tree.
Roku gin's unique flavours are coaxed at the Suntory Spirits & Liquor Atelier. Boasting dif different kinds of distilling pots, the distillery employs specific distillation methods to extract the best flavours depending on the type of botanicals used. For instance, the copper distillation pot is best suited to draw out the rich aroma and body of yuzu citrus, while the vacuum distillation pot is ideal for bringing out elegant sakura notes.
Informed by a trinity of Japanese concepts—Omotenashi (selfless hospitality), Shun (enjoying cuisines at the peak of their seasonality) and Monozukuri (a spirit of craftsmanship that prioritises perfection over repetition)—and a deft balance of flavours, Roku has become known worldwide as the foremost Japanese gin. It has acquired an international reputation for being great on its own but as just exquisite in classic cocktails such as a negroni, martini or gimlet.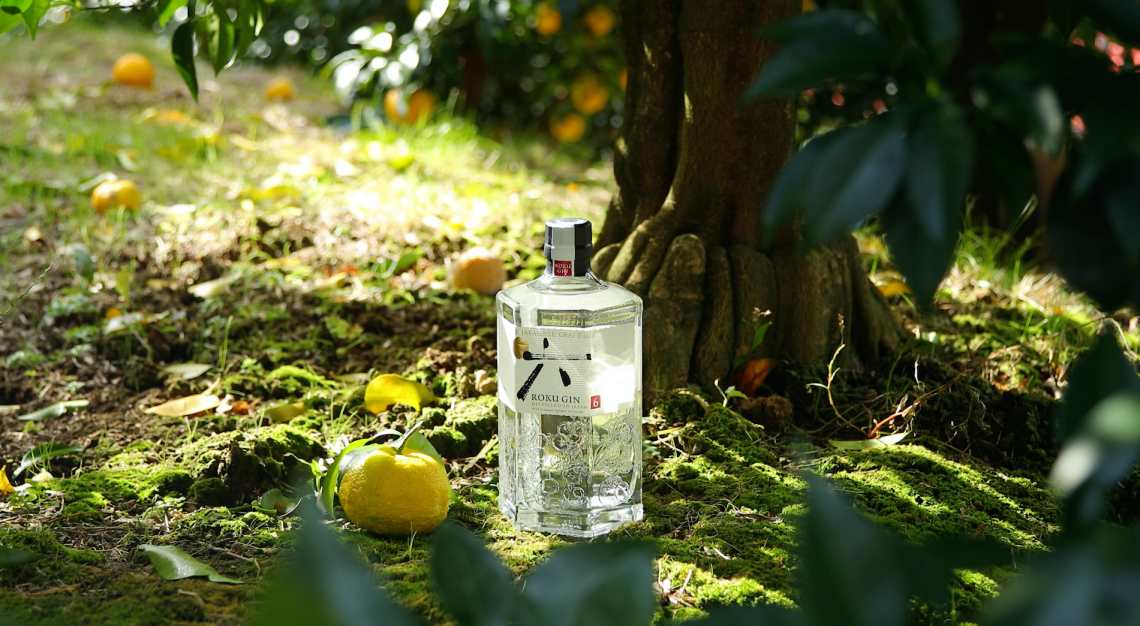 As Suntory celebrates its 100th anniversary, we are once again reminded of the company's dedication and discipline to perfecting its craft. From Shinjiro Torii's eureka moment to develop quintessentially Japanese spirits for his people and his descendants' fierce adherence to the company's founding principles to its evolution as a respected modern-day global spirits powerhouse, Suntory has been a beacon of Japanese craftsmanship.
Now, that is something we can all raise our glasses to.