the michelin-starred chef displays his love for Watchmaking and gastronomy
With a name like Blancpain, it's almost predestined that the Swiss watch manufacture finds itself so closely intertwined with the world of gastronomy.
But unlike plain white bread, its journey into haute cuisine has been a colourful and exhilarating one. For almost four years, Blancpain has enjoyed an exclusive partnership with the legendary three-Michelin-starred chef Joel Robuchon.
Vice-president of marketing, Alain Delamuraz, says, "Our relationship with Joel Robuchon goes back a long way. It began in 1989 when the company presented him, Paul Bocuse and Fredy Girardet each with a special hand-engraved watch. They were being nominated as Chefs of the Century by Gault et Millau."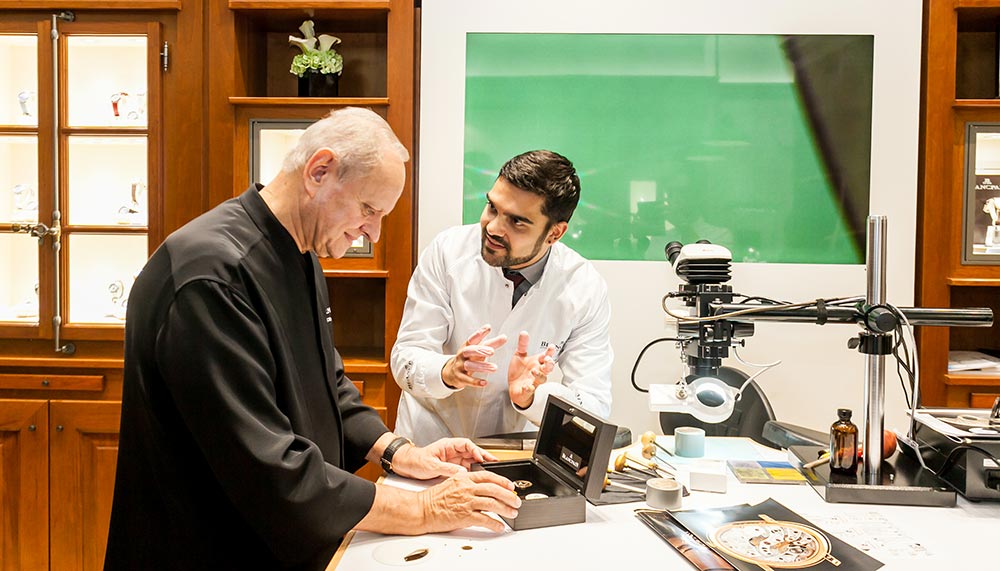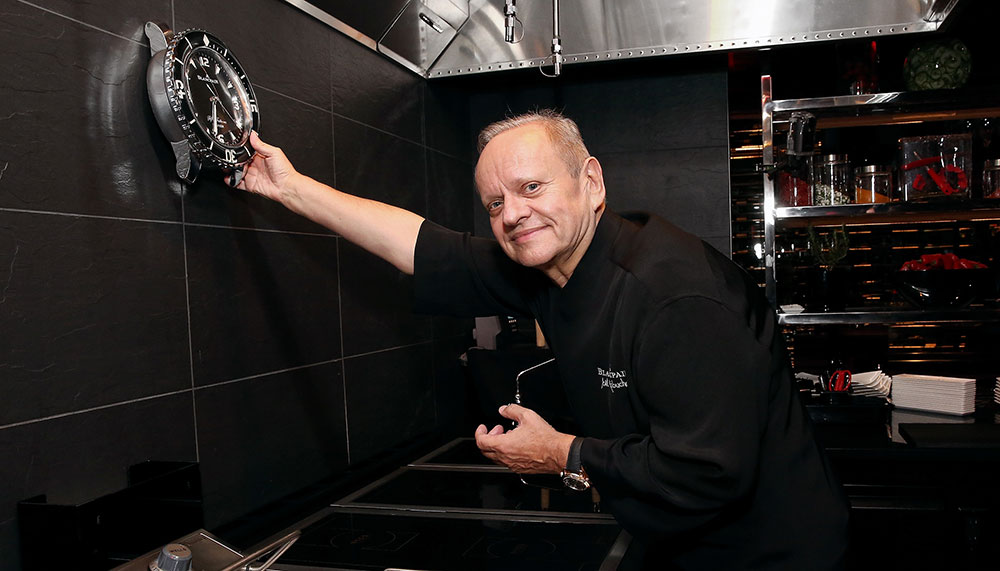 In 2014 Delamuraz, eager to reprise this association with the culinary virtuoso, made contact and proposed an official partnership. Robuchon said yes without hesitation, but what left Delamuraz flummoxed was when the great chef agreed only on the condition that there was no price on the partnership.
"He said to me 'no Alain, if there's money involved, we'll need a contract. When there is a contract, we'll involve legal. And when we involve legal, it will not work. I'm convinced about this partnership, I love your DNA and it's an honour for me to be associated with Blancpain'," Delamuraz recalls and just like that, the journey began.
Robuchon has visited the Blancpain manufacture and also several Blancpain boutiques around the world.
When he opened L'Atelier de Joel Robuchon in New York last October, Blancpain inaugurated its new Fifth Avenue boutique on the same day. In return, despite his busy schedule, Robuchon flew into Singapore specially to attend Blancpain's VIP event honouring Metiers d'Art and Art de Vivre – two concepts that the manufacture cherishes deeply.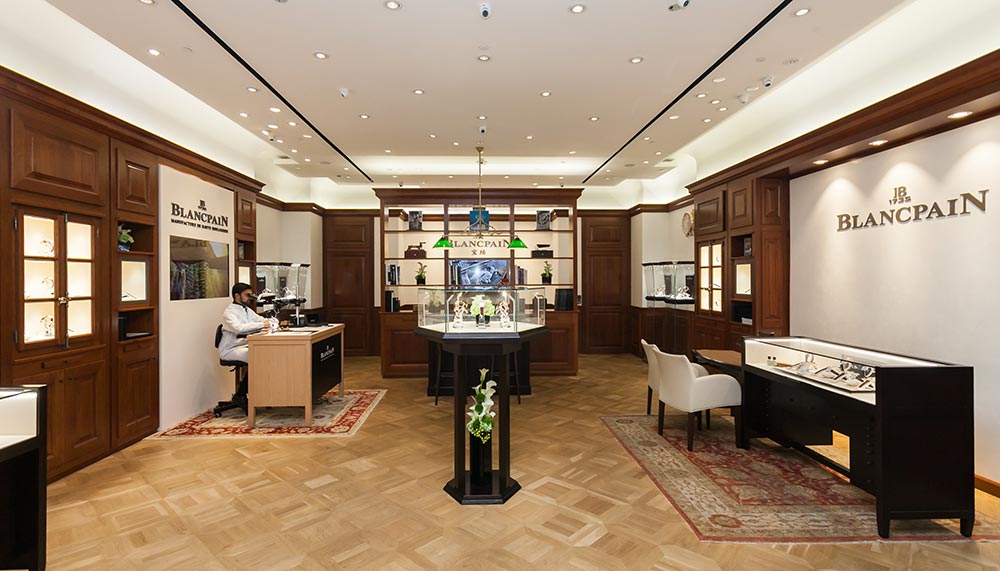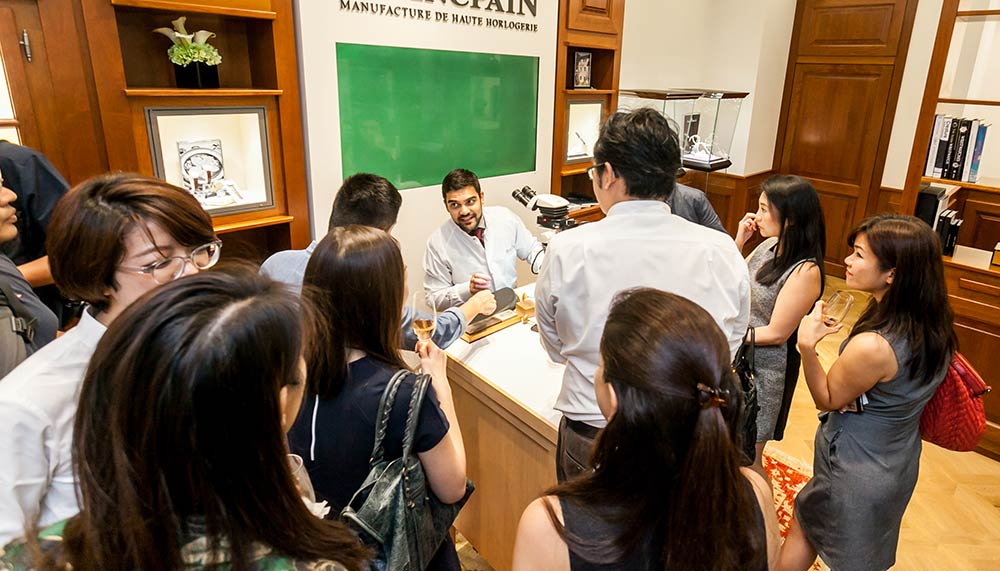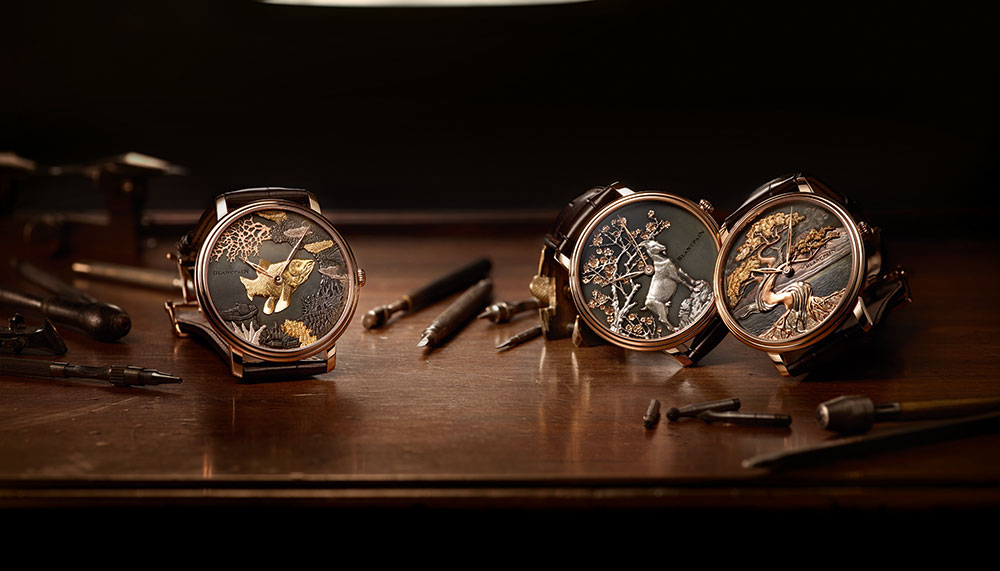 He also owns several Blancpain watches apart from the one he received in 1989, which is a 34mm ultrathin Villeret. He was wearing an L-Evolution Reveil GMT in red gold as he received collectors and VIP guests at Blancpain's Marina Bay Sands boutique.
Robuchon was the first chef in the world to introduce the open kitchen concept, which is why he named the restaurants L'Atelier, where atelier means workshop in French. The idea was to invite his diners to look at the work he was doing. Similarly, Blancpain was one of the earliest brands to bring the art of watchmaking to the customers. Whether at the brand's booth at Baselworld or in its boutiques around the world, 'live' watchmaking stations bridge the distance between manufacture and collector.
For this special occasion, guests could see up close the art of dial engraving as well as a collection of some of the most intricate works of horological metiers d'arts.
Because Blancpain is all about unique experiences, the manufacture treated its guests with an exquisite dinner prepared at the Joel Robuchon Restaurant by none other than Robuchon himself. Indeed, while society's well-heeled can swing into the restaurant as often as they like, it is not every day that one gets served by the master himself. Of course, the menu was as delightful as it was memorable. Each dish was linked to a Blancpain collection and needless to say the wine pairing was impeccable.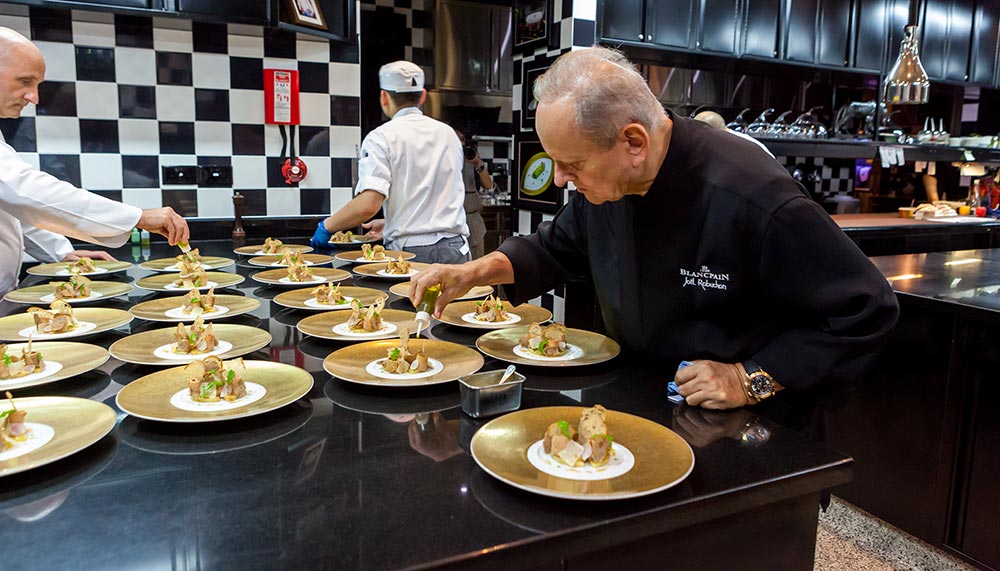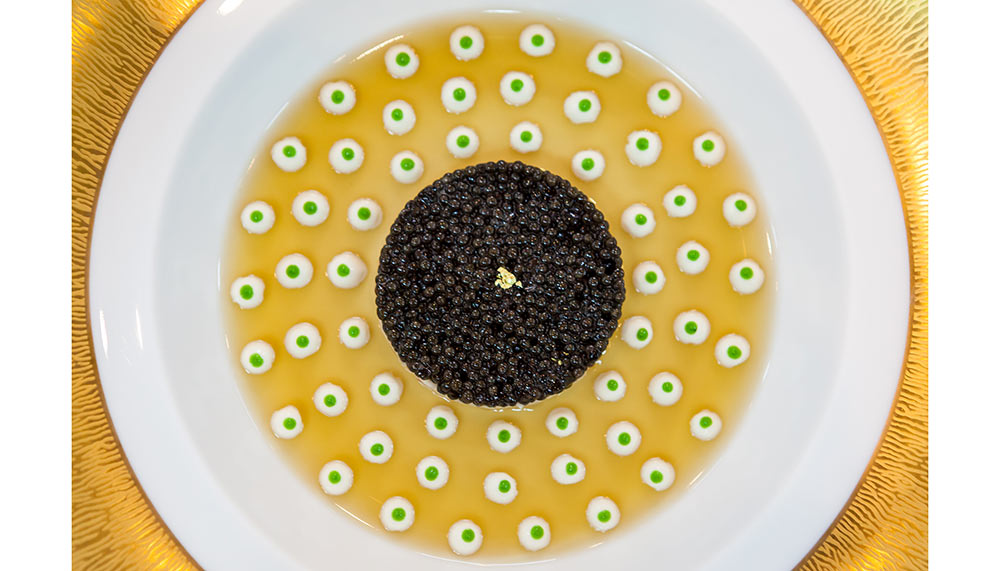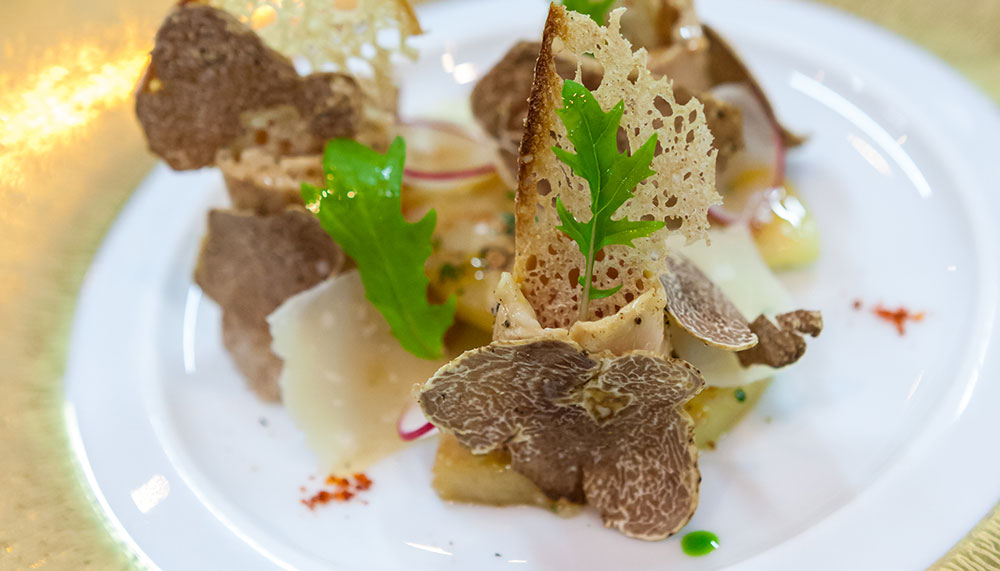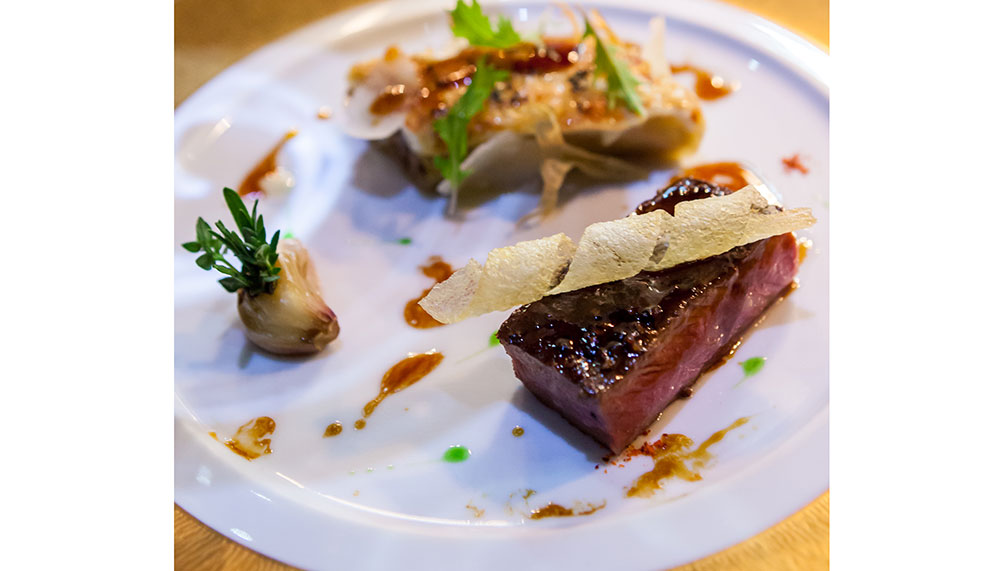 Le Caviar Imperial drew references from the neat and refined Villeret line, to be enjoyed with 2006 Dom Perignon. Served with a 2014 Chablis Domaine William Fevre, La Truffe Blanche was a medley of white truffles and foie gras, reflecting the elegance and depth of the Women collection. Next, Le Homard went with a Vosne-Romanee Bouchard Pere & Fils from 2013 and it was inspired by the Blancpain ocean commitment. Finally, redolent of the Le Brassus high complications was Le Boeuf Kagoshima paired with a 2003 Chateau La Lagune, and the evening rounded off to a sweet finish with beautiful handcrafted desserts.
Art is not only paintings and sculptures. When there's savoir faire, everything can be art. Under the hands and mind of Robuchon, cooking becomes an art; Blancpain combines technical know-how and a longstanding heritage to create watchmaking art.
And this is what the manufacture strives to cultivate: Art de Vivre, where even living is an artistic endeavour.