There's a new Blancpain aviation watch and it's been around longer than you think
Blancpain had a short but illustrious history making aviation watches for the French and American military. Around the same time that it was making Fifty Fathoms, the world's first true dive watch, the company answered a call by the French Ministry of Defence. In the early 1950s, the ministry had issued a request for a high-precision chronograph that its pilots could use on missions.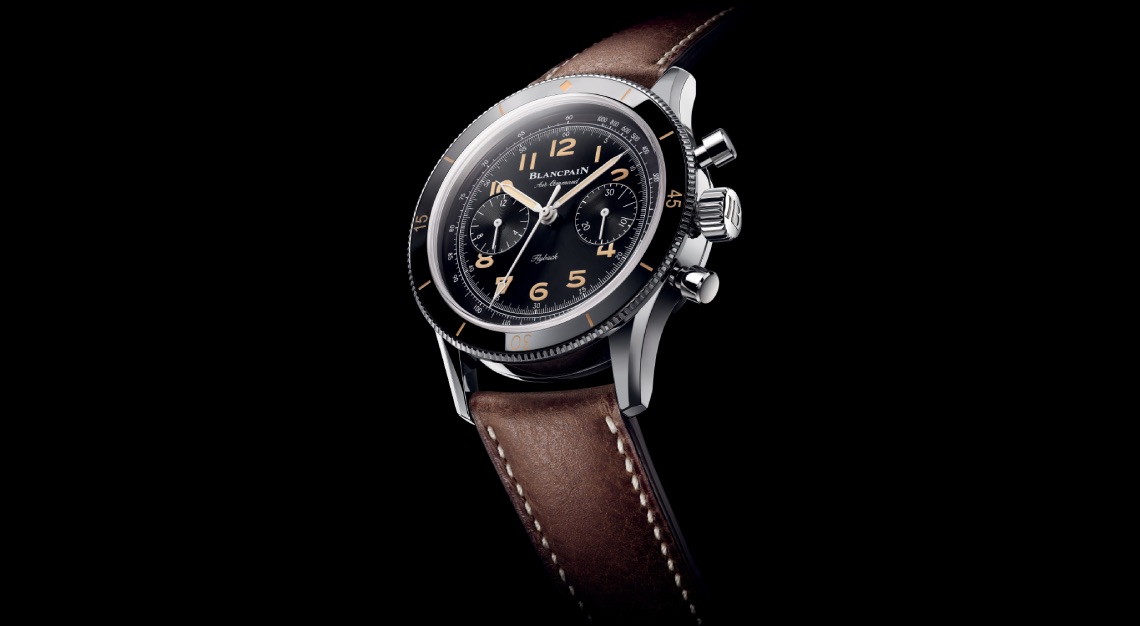 As with all military-specified equipment, there was a stringent list of demands that the ideal watch needed to fulfil. Because it was to be used by fighter pilots in the cockpit and at all times of the day and night, legibility was key. The ministry stipulated that the watch must have a black dial with contrasting luminous hour-markers and hands. And because the timepiece was required to assist pilots in synchronising attacks, precision was also of utmost importance.
For this reason, the ministry required a flyback chronograph that allows multiple short laps to be taken instantaneously. In addition, the watch was to have a small seconds hand because every second counts in times of war. 
Blancpain's aviation watch served the French military well and the armed forces of other nations started hunting for a similar instrument. American military pilots approached Blancpain's distributor in the US, Allen V Tornek, for assistance. They had come to know of Blancpain through their counterparts in the navy who were using Fifty Fathoms. For the pilots, Blancpain custom-made a dozen or so prototypes and after that, its journey with aviation timepieces grounded to a halt. Since this timepiece, called Air Command, never made it into the civilian world, not much was known about it.
But instead of letting it fall into oblivion, Blancpain decided to give Air Command a new lease of life. This is Blancpain's first new pillar in years and it opens up a new segment themed on military aviation for watch aficionados to obsess over. And with such a storied past, the Air Command is certainly off to a great start.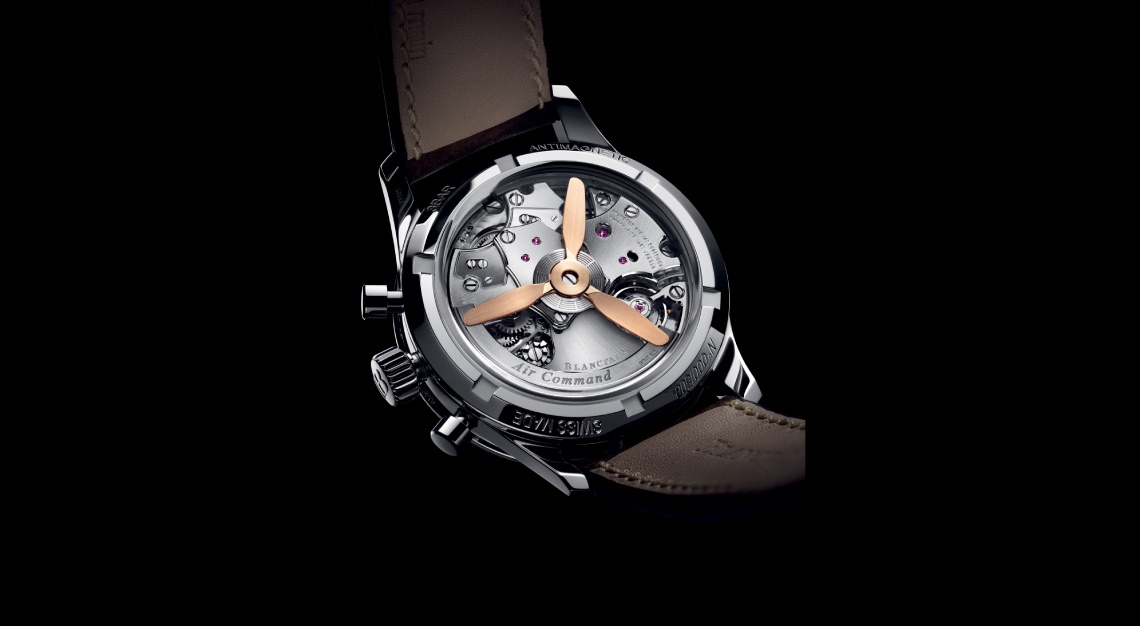 The modern remake retains the key design elements of the historical piece, such as the ratcheted countdown bidirectional rotating bezel. Ratcheted so that it can be easily handled by thick gloved hands. Bidirectional so that it's more convenient for the pilots to start a countdown.
Reminiscent of historical watches, all the numerals, markers and hands are painted with aged SuperLuminova. Instead of the usual pale green hue, Air Command was given a beige, almost orange, colour that works wonders in the nostalgia department. 
Many vintage timepieces have a box-shaped crystal made of mineral glass or Plexiglas. For Air Command, Blancpain has updated it with high-quality scratchproof sapphire crystal while retaining the distinctive box shape. And for the first time, Blancpain used it on both the front and the back. View the watch from its side and you'll see how elegant it looks with the raised edges. 
Another important update is the black ceramic bezel insert, which is longer lasting and offers a richer and darker tone than standard anodising.
Even if you're not usually a fan of fancy rotors – the watch comes with a rotor styled like a three-blade propeller – you will appreciate how this one allows for unimpeded views of the movement, and adds a nice pop of colour. Precision ranks high in the mind of an aviator, and Air Command delivers it with the Calibre F388B, a high-frequency vertical-clutch column wheel chronograph accurate to the nearest 10th of a second.
For the first time, this aviator's chronograph is made for the civilian world but as a 500-piece limited-edition watch, which means it'll still be as exclusive, indeed elusive, as it was during the glorious 1950s.