The iconic component is now honoured with a 30th Anniversary edition priced at US$100,000 per pair.
Some audio products are such benchmarks when debuted that they stand the test of time and are sought by collectors long after production ceases. But very few are designed so well that they continue to be offered by their manufacturers for years, or even decades, delivering state-of-the-art performance despite advances in technology that would render lesser components obsolete. One indisputable icon is the Nautilus, a loudspeaker that looks like no other and is the signature product of Bowers & Wilkins.
The Nautilus remains a true statement piece, introduced 30 years ago by the British manufacturer known for making some of the most advanced loudspeakers on the market. A deep investment in cutting-edge research and development is one reason for the success—and reputation—of Bowers & Wilkins, and is evident in its full range of components, including headphones. Founded in 1956, the audio atelier is known for pushing boundaries in the design and production of drivers, crossovers, and enclosures such that its loudspeakers are used in countless recording studios and other professional installations around the world.
Perhaps no loudspeaker in history, though, remains as revolutionary as the Nautilus, whose composite cabinet references the marine mollusc for which it's named. Company founder John Bowers envisioned the ultimate speaker shortly before his passing in 1987, and lead engineer Laurence Dickie, a speaker-design icon in his own right, developed the Nautilus over five years. While the novel shape of the enclosure looks like pure sculpture, the physics of sound-wave propagation inform its aesthetic, which addresses the negative sonic and structural byproducts of traditional loudspeaker enclosures.
The Nautilus' organic shape eliminates standing waves, cabinet resonance, and front-baffle diffraction artefacts with the four exponentially tapered tubes that house the Nautilus' four transducers. The design was so revolutionary that it garnered the Queen's Award for Innovation and lessons learned from the tapered driver enclosures have also been implemented in Bowers and Wilkins' high-end 800 Series.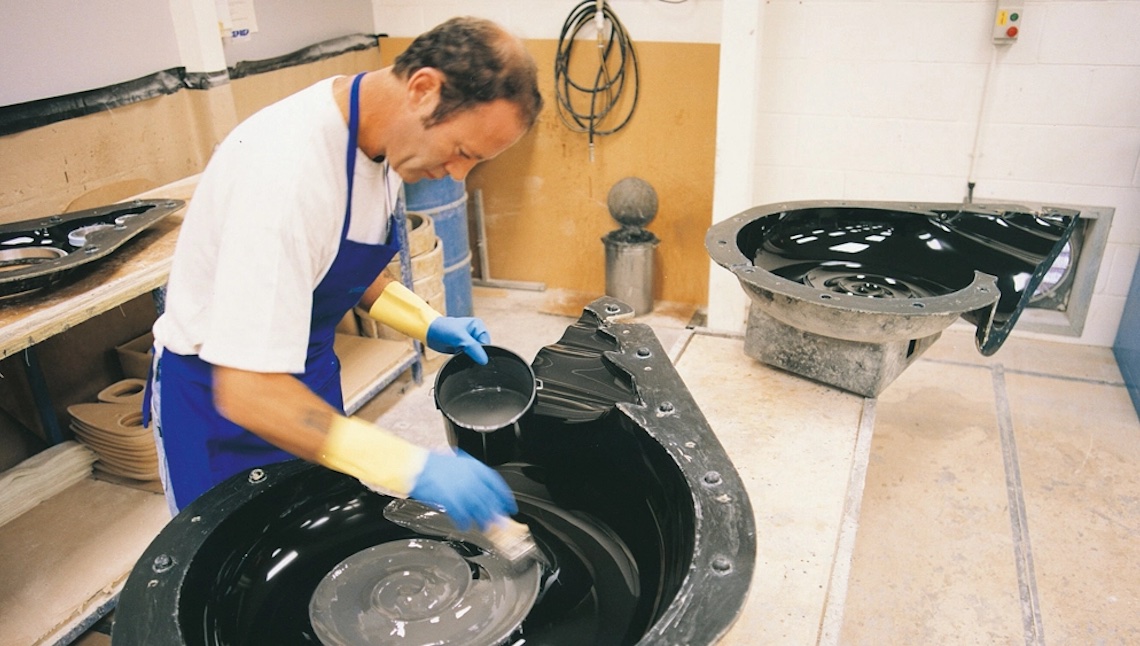 Naturally, every Nautilus is handmade, and just fabricating the enclosure requires a week before the final sanding, painting, and polishing a fine automotive finish. A small team of artisans is dedicated to building the Bowers & Wilkins flagship, and between painstaking production techniques and high demand, the waitlist for a pair is about two years out.
Priced at US$100,000 per pair, the 30th Anniversary Nautilus features a new Abalone Pearl paint finish—a soft, translucent white that recalls the iridescent interior of a nautilus shell. Customers can also choose silver, black, and midnight blue paint finishes, or custom colours at additional cost.