Not yet an essential piece of kit, but the new Apple Watch Series 6 gets closer yet again
Is the new Apple Watch Series 6 merely an incremental upgrade or a must-have? Or is it both?
The truth is, Apple hasn't been treading much new ground for its smartwatches. Its standout feature – an oximeter – has been available on smartwatches for years. That said, the tiresome media cliche that "Apple does it better than the rest" isn't there for no good reason. More often than not, it's proven to be true, and I'll throw in a bonus: it's what you do with it that matters.
It's more than just fashion
For what it's worth, the new Series 6 gets a host of updates that further its aspirations as an essential wearable with round-the-clock monitoring. New features include an updated processor offering a 20 per cent speed boost, an always-on, power-efficient altimeter to better measure your workouts, and a new U1 chip with Ultra Wideband antennas that does… nothing at the moment? Apple has been vague but hinted at potential short-range wireless applications like digital car keys. What's more tangible is a brighter display – Apple touts it to be up to 2.5 times brighter than its predecessor – which will fare a little better in sunlight. If anything, a vibrant, always-on display on that finely-finished case is what sells the watch. Go on, change my mind.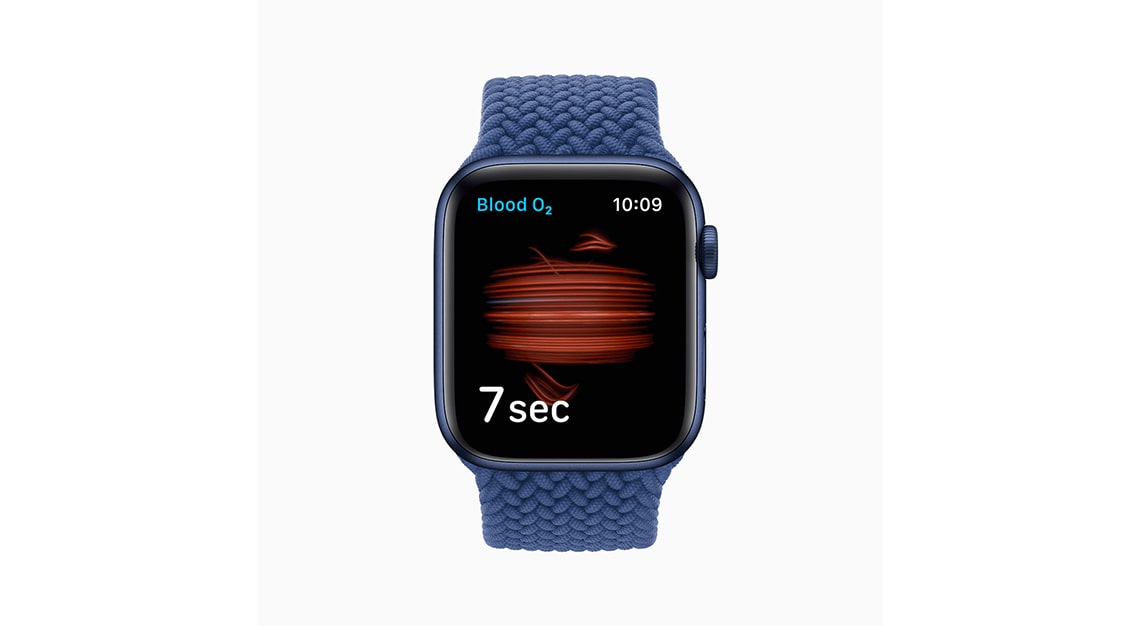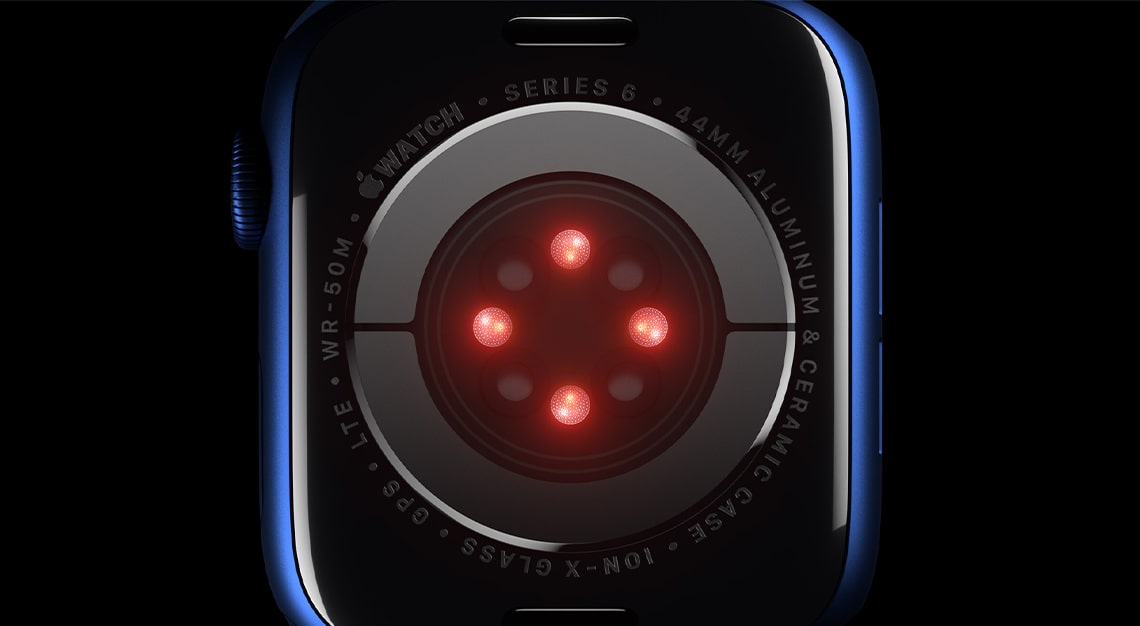 Its standout feature: the oximeter
But back to the oximeter, the most significant addition (along with an updated heart rate sensor) to the Apple Watch. The oximeter, which measures the percentage of oxygen in your bloodstream, is often used in hospitals to monitor an individual's health. Now, the watch is not a medical-grade instrument – and it's questionable how accurate a wrist-based oximeter can be – but the finer point is that consistency is more relevant than absolute accuracy.
As of now, there's nothing fancy to do with the readings right now, apart from enabling you to take action if your oxygen levels look suspect. But the interpretation of those numbers along with other vital health signs is the end game: Apple is currently involved in three health studies to explore how they can leverage the watch to possibly manage and control asthma, help in the management of heart failure, or detect early indicators of respiratory conditions like influenza and COVID-19.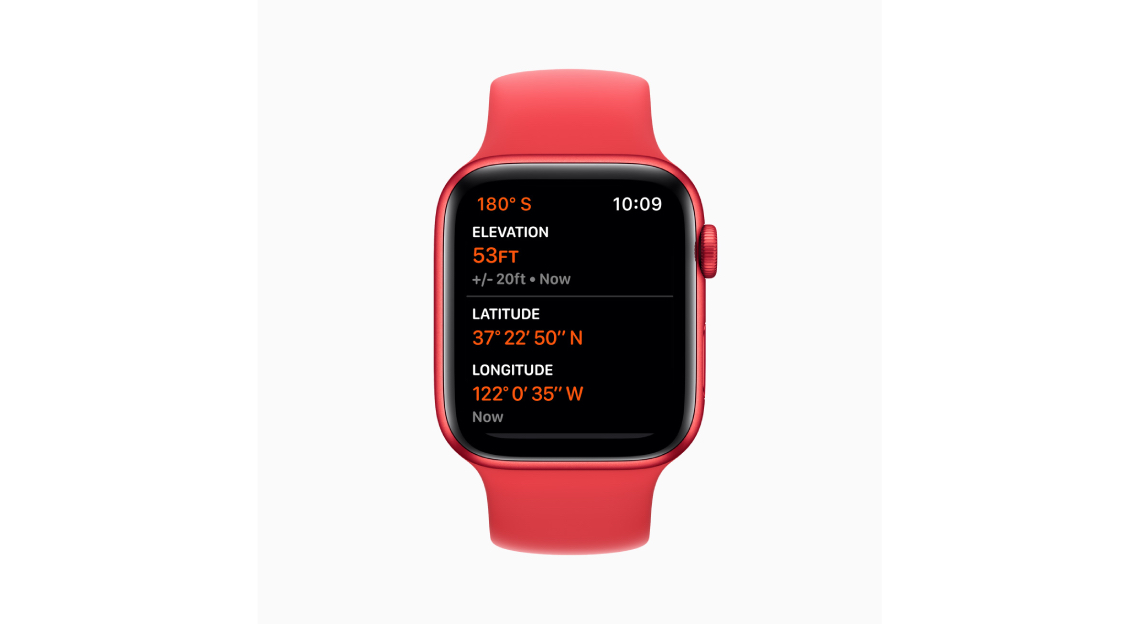 In short, no killer app right now. I kid, of course, because being able to observe trends on your own will help to nip problems in the bud – being able to monitor your heart rate, ECG, oxygen blood levels does cover quite a bit of ground. But there is one new health-related feature: Apple has finally introduced a sleep app so you can work towards a healthy sleep regimen.
Life just gets better
Other quality-of-life improvements include the ability to customise watch face complications, cycling directions and language translations via Siri, and an improved setup experience for children and the elderly. Oh, and Memojis too. Apple has a knack for making the watch experience greater than the sum of its parts, and I don't mean that sarcastically.
All these spanking new features come at no cost to battery life, which is still rated at 18 hours on a single charge like its predecessor. The new watch also features faster charging – a full charge under 1.5 hours – so it just about gets you through the day. Given that realistically you will need to be able to get close to a two-day lifespan as a 'minimum' for any battery life upgrade to matter, the status quo will do for now.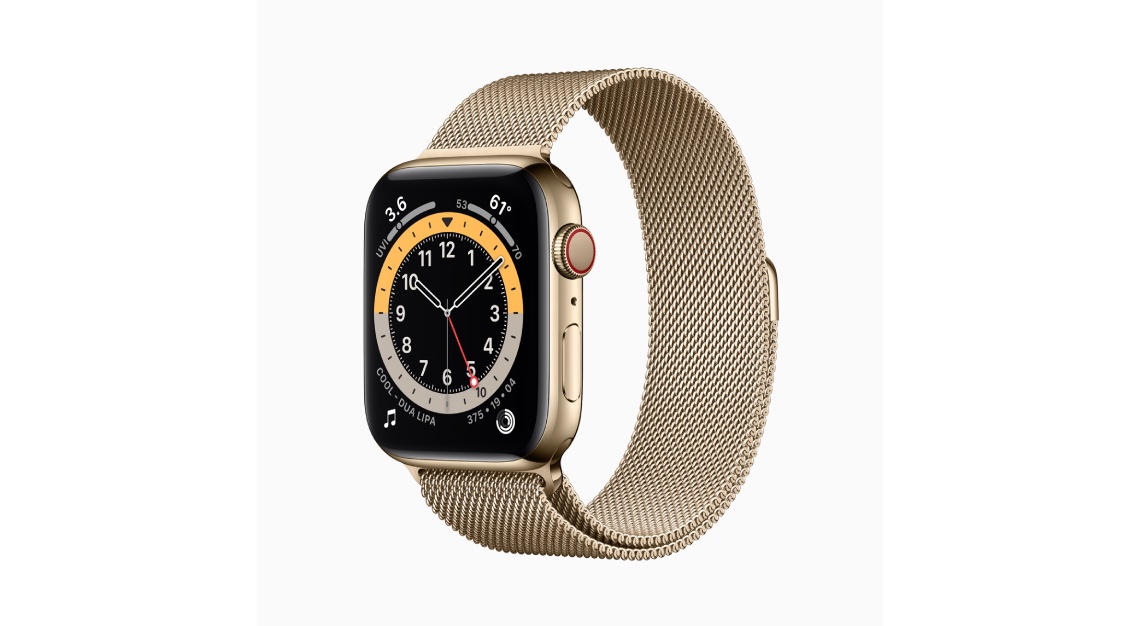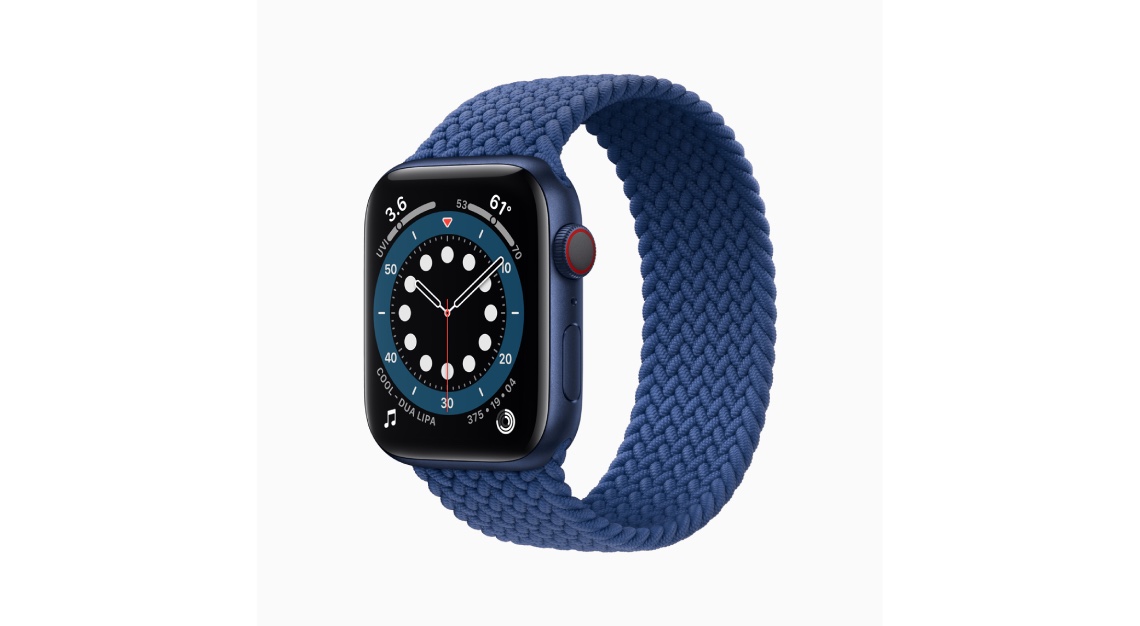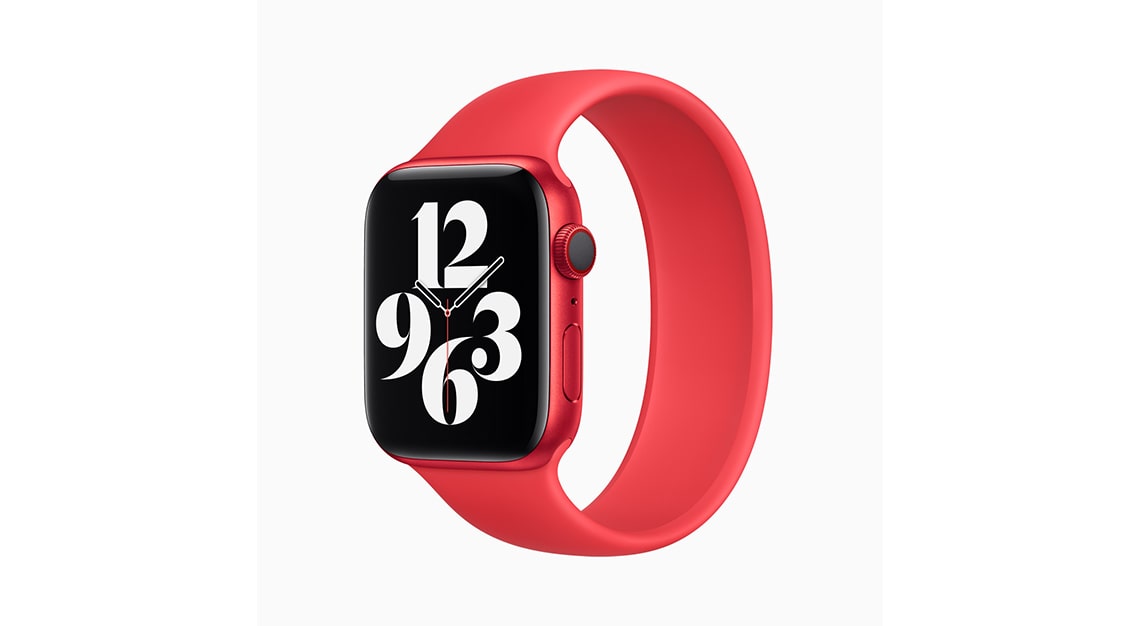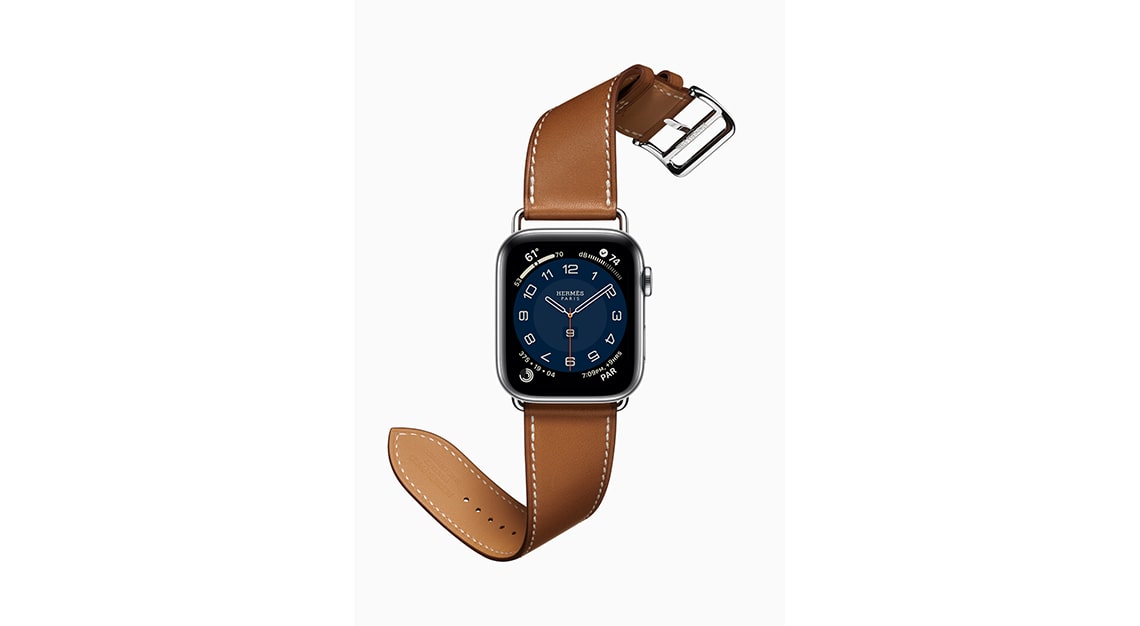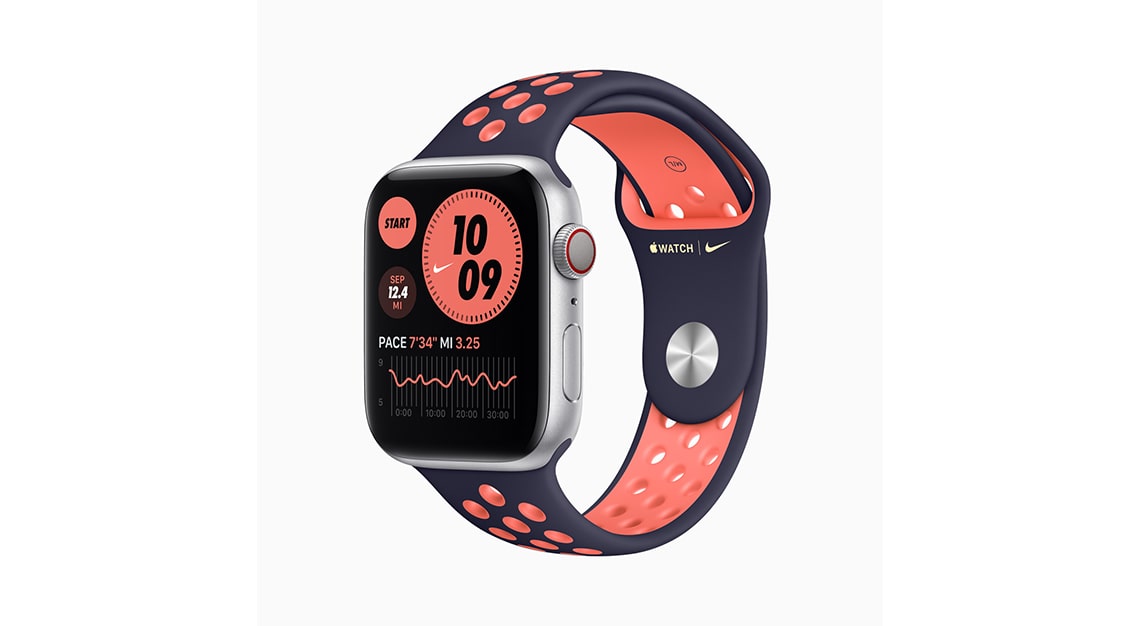 Colour yourself beautiful
And finally, to the things that matter: colours. There have never been more choices when it comes to picking out an Apple Watch to suit your fancy. Blue and (Product)Red (until 31 December 2020, all eligible proceeds from (Product)Red purchases will go to the Global Fund's COVID-19 Response) are new colour options, along with graphite and an updated classic yellow gold for stainless steel models, while an alternate space black colour has been added to the titanium Apple Watch Edition collection.
The same goes for the bands. Solo Loop is a stretchable band available in soft silicone or a perlon-like braided yarn, while the first-of-its-kind Leather Link wraps elegantly around the wrist with magnets. Fans of the Nike or Hermès collaborations will have new colour and band combinations to choose from as well. 
Suffice to say that much like its predecessors, the new Apple Watch Series 6 is a smartwatch you don't need but one you will want. Prices start at S$599 while the cellular version starts at S$749.