Dressed to Impress
It's very often impossible to say no to a Breguet, especially when you're on dress watch territory. Strictly speaking, a dress watch is any timepiece with a pared-down dial and no complications. It may or may not be ultrathin, but the best ones definitely are.
The Breguet Classique 7147 ticks all the right boxes in this category, and then some. With an ultrathin gold case measuring just 6.1mm in height and no wider than 40mm, this timepiece oozes classicism.
Look at its pure white dial. Only traditional grand feu enamel affords such pristine perfection – examine the Breguet Classique 7147 under a loupe or microscope and you might spot the signs that show it's been crafted by hand.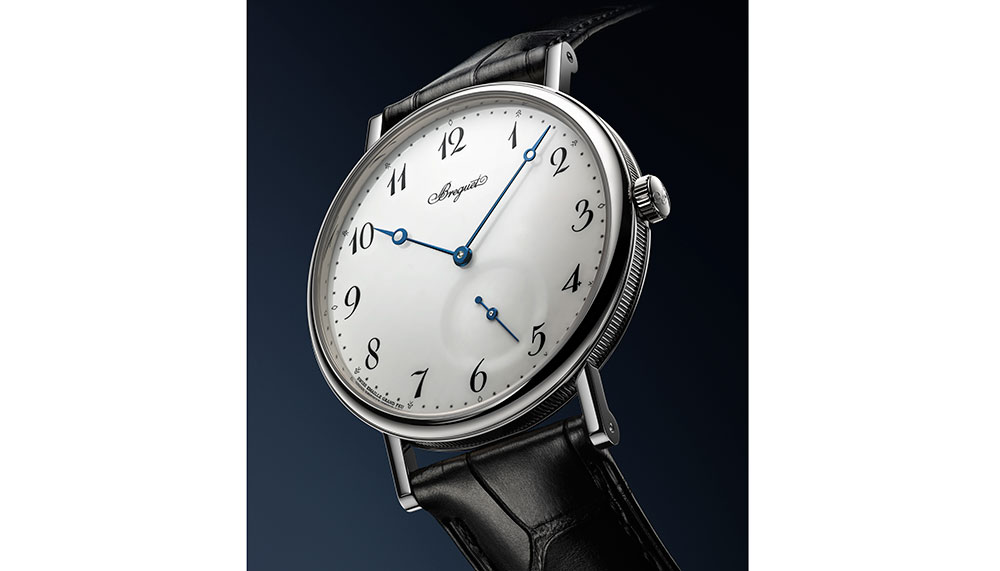 The other thing to search for is the Breguet emblem laser engraved on the enamel, which is a hallmark of authenticity going back to the time of Abraham-Louis Breguet. Painted Arabic numerals give it a timeless appeal, imparting a touch of personality one wouldn't find with indexes. Even the Breguet emblem is painted, as are the small but elaborate minute markers.
Classic blued steel Breguet-style hands complete this watch and it's imperative that they be complimented on their perfect length and perfect blueing. The hand for the small seconds, too, is perfectly blued. It sits on a slightly recessed subdial that is barely noticeable, but what is impossible to ignore is its elegant counterweight that's a subtle nod to the 19th century.