Wild Wild West
Outlaws, gunslingers, gunfighters, sheriffs and deputies. The American cowboy – in various incarnations – is surely one of the country's most iconic figures. And nowhere is this iconicity captured better than in sculptor Frederic Remington (1861–1909)'s bronzes. Case in point: Coming Through the Rye, a bronze cast with brown patina.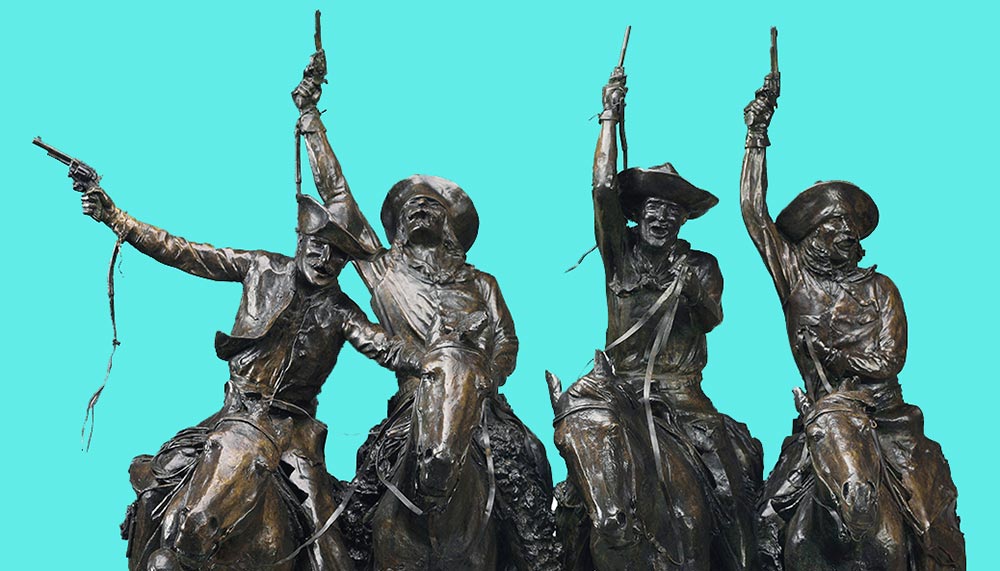 Modelled in 1902 and cast by 1906, the 76.8cm-high edition is one of the last lifetime casts of the sculpture to remain in private hands. Considered a masterpiece of immersive compositional practice in three-dimensional form, it is seen as Remington's most daring and complex sculptural undertaking, as well as one that embodies the enduring, optimistic American spirit.
The sculpture, from the estate of Richard J. Schwartz (1938–2016), a private investor, art collector, patron and philanthropist, formed the top lot in Christie's sale of American Art in New York held in May. It went under the hammer for US$11.22 million (S$15.47 million).