One of only two surviving contemporary paintings of the final queen consort of the House of Tudor wins big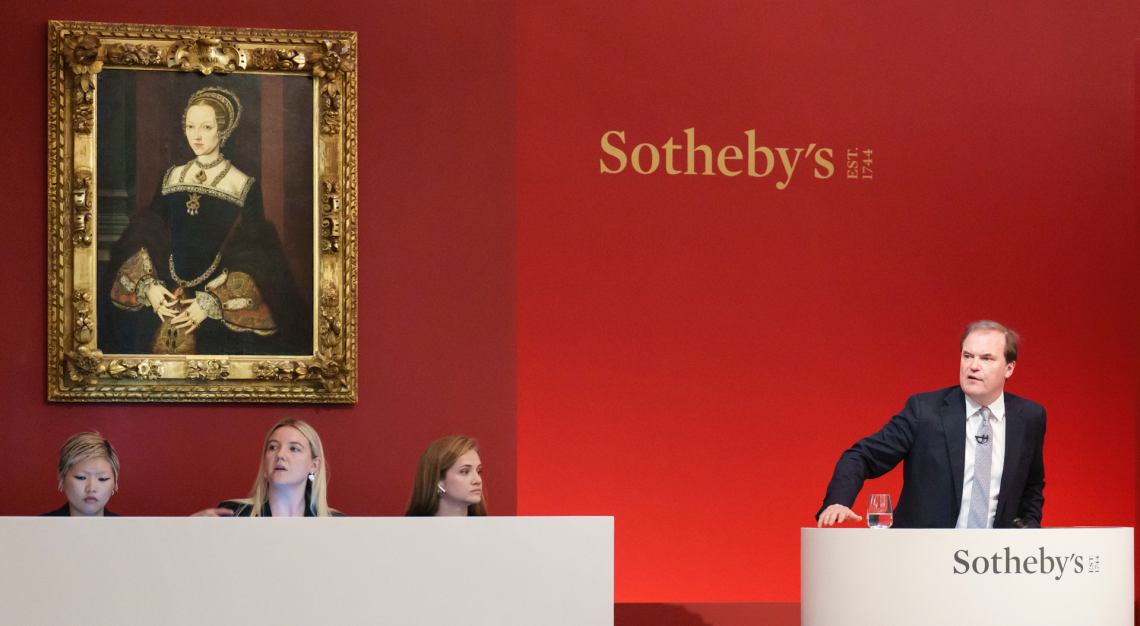 At the recently concluded Sotheby's Old Master & 19th Century Paintings Evening Auction in London, a portrait of Queen Katherine Parr has set a new record for being the most expensive Tudor painting ever sold.
The painting, christened Portrait of Katherine Parr, Queen of England and Ireland, and attributed to Master John, sold to a collector in the United Kingdom for £3.4 million. The sum was four times its highest estimate of between £600,000 to £800,000. This record-breaking sale was part of a larger gold standard set at the auction: with sales totalling £39 million, this Sotheby's auction pulled the highest total for a sale of this nature in London in four years.
An official release reveals that the record-setting Portrait of Katherine Parr was falsely recorded as being "destroyed by fire" in 1969. Hailing as it does from the collection of the Earl of Jersey, its appearance at this auction was its first in 200 years.