Hot on the heels of the F-Pace is the E-Pace, Jaguar's second SUV in nearly as many years
The Jaguar E-Pace is not an electric SUV, despite the 'E' in its name, because it's the smaller counterpart to the carmaker's first SUV, the larger F-Pace.
That particular electro-powered honour goes to the Jaguar I-Pace, because everyone with half a brain will tell you that, thanks to Apple, the letter 'I' stands for innovation, game-changing technology and great design.
So, the Jaguar E-Pace is not electric. It's powered by a plain old internal combustion engine. Specifically, a turbocharged two-litre four-cylinder lump with 249bhp and 365Nm. Next to the Mercedes-AMG GLA45, theJaguar E-Pace is the most powerful of the premium compact SUV bunch.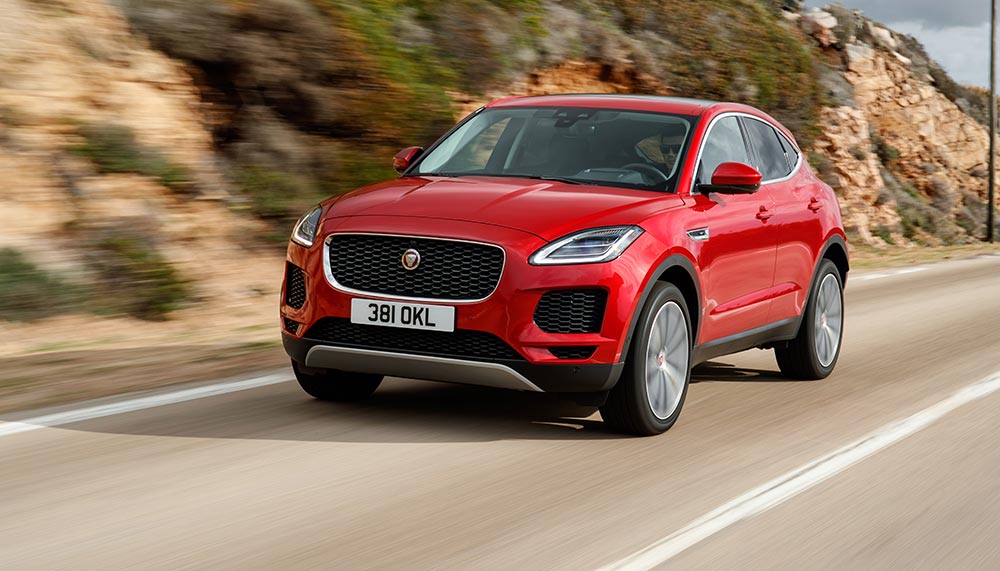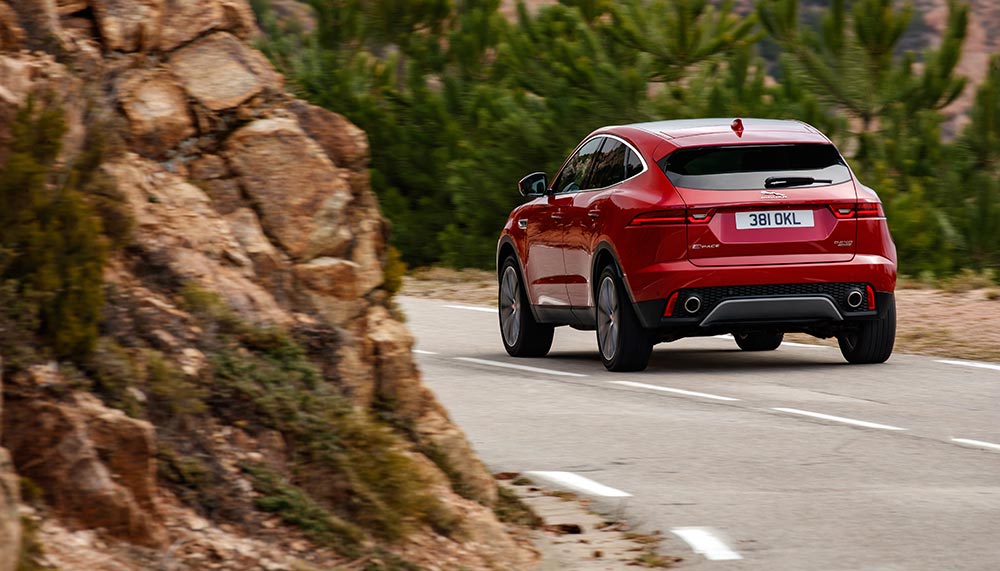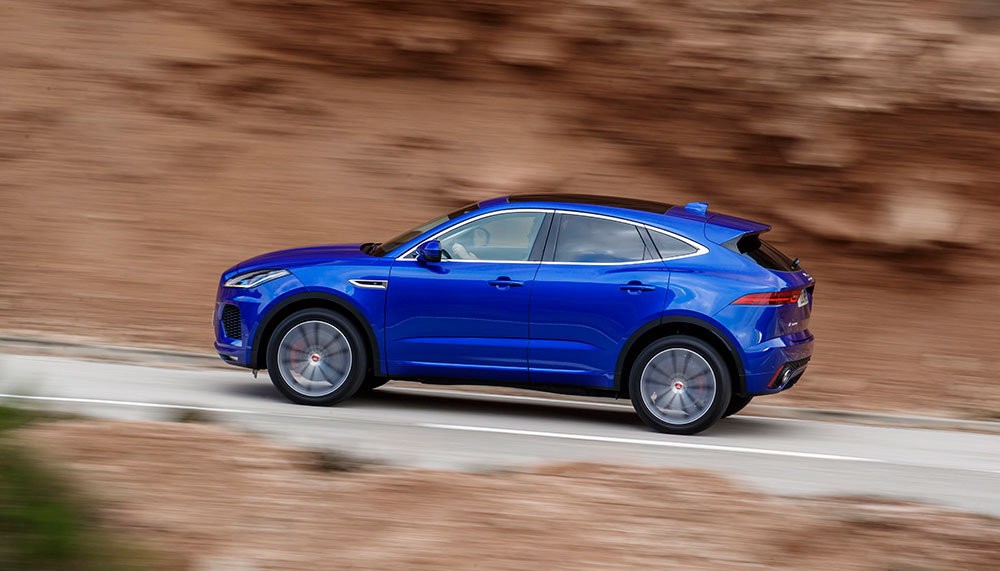 A good thing too, since Jaguar says the E-Pace's lines reference the F-Type sports car. And going by the extreme blockiness of its rear haunches and stubby profile, it's more helpful to think of theJaguar E-Pace as an F-Type on stilts than it is a shrunken F-Pace.
I can't say I'm a fan of its looks, though. I think it's far too wide for its length and its 20-inch wheels on my First Edition car look far too large for its relatively tiny frame. In all fairness, the 18-inch wheels on the base model E-Pace models look hilariously small, so…
This makes the Jaguar E-Pace look a good deal larger than it actually is. Accentuating its width is an expansive grille and wide-set wraparound headlight cluster. In fact, the only real way to tell it's a compact SUV is to view it from the side. I can pretty much guarantee you won't be able to tell from the inside, owing to the thick window sills and long dashboard that gives the impression of the car's nose being a long way away.
And it's not just an optical illusion, too. TheJaguar E-Pace is 1,984mm wide, which makes it wider than some luxury limousines, and wider still than something like a BMW X5, a car two whole size classes above it.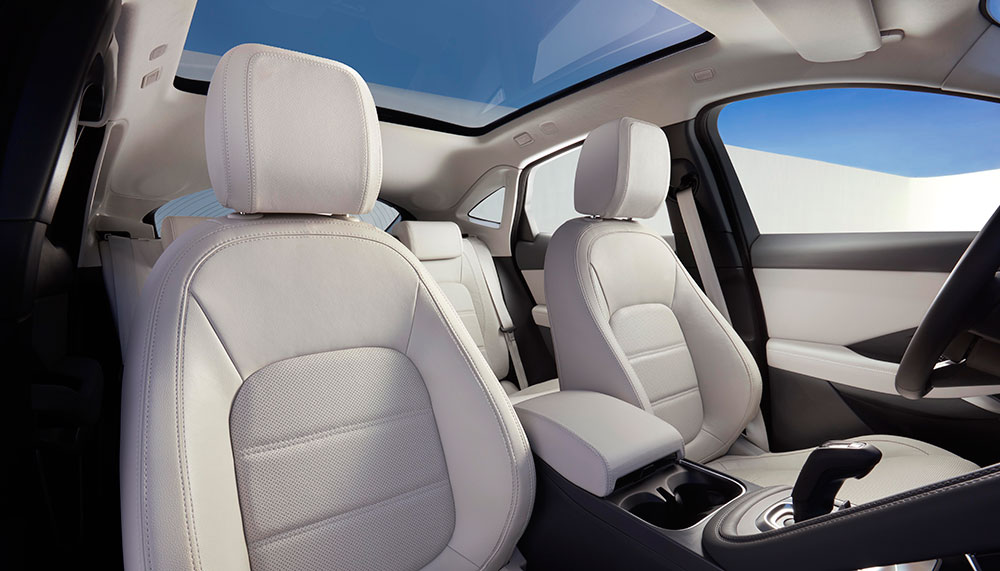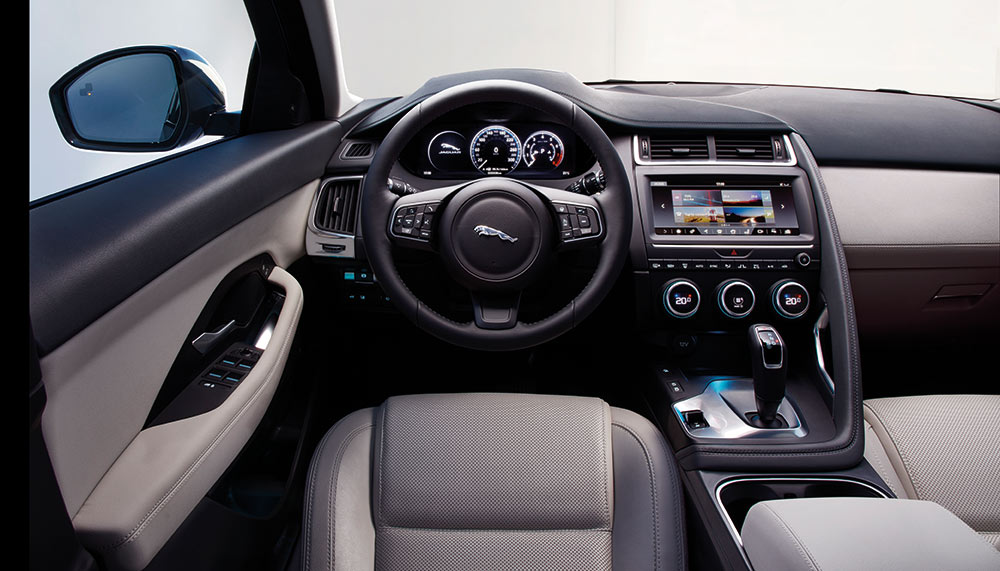 On the plus side, this means the Jaguar E-Pace has road presence. Something uncommon in cars of its class. Conversely, this makes the E-Pace more cumbersome than its overall length might suggest. Again, something uncommon in cars of its class.
In more small-car-that-feels-like-a-bigger-one news, the Jaguar E-Pace handles cruising like a champ. Its composure and quietness at speed rivals a full-sized saloon, which is a pretty impressive achievement for a small car.
Which, I suppose is appropriate, because it weighs as much as a full-sized saloon. Right, are you sitting down for this? The Jaguar E-Pace tips the scales at 1,820kg, a weight roughly equal to the Jaguar F-Pace, which is a larger car. It's almost inexplicably porky for such a small thing, but then again, I said the same thing about the Jaguar F-Type.
Part of the reason for this is the Jaguar E-Pace takes its steel platform and all-wheel-drive from the Range Rover Evoque. The Jaguar F-Pace owes its relative lack of weight from its more exotic… and expensive aluminium underpinnings.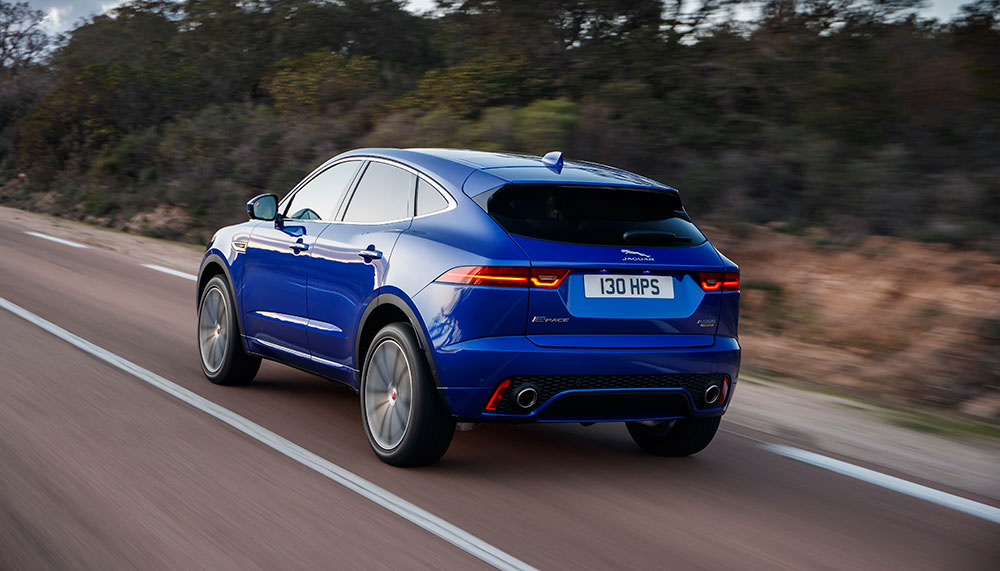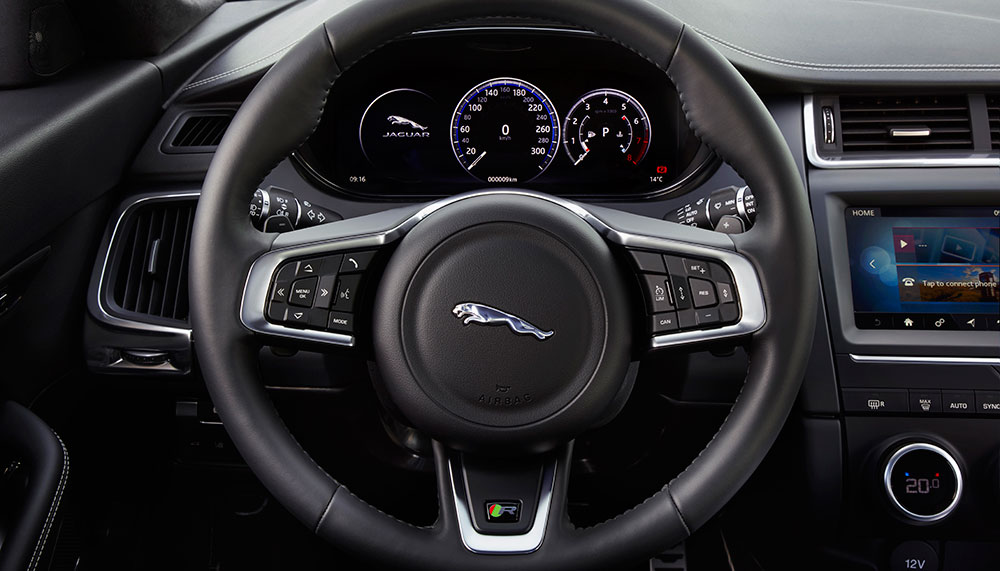 Price
I'm not saying the Jaguar E-Pace is cheap, though I'm also not saying Wearnes Automotive wants crazy money for it. At S$187,999, it's priced competitively against its rivals, but if you must go top-of-the-line, there's an R-Dynamic variant with this car's two-litre engine in a gruntier state of tune (300bhp/400Nm) and more standard equipment (including a Meridian sound system, 19-inch alloys and adaptive cruise control) for a S$42,000 premium.
But whether or not the Jaguar E-Pace is worth the money is the bigger question. Against its main rivals, it's certainly a solid pick, looking and driving like a car a size class up.
While this would no doubt please the value hunters in the audience, it just feels to me that a car this small shouldn't feel this unwieldy or be this difficult to park.
The Jaguar E-Pace is the cub to the F-Pace, as evidenced by the motif on the windscreen and the puddle lights (very nice touches, by the way), but if you ask me, this apple has fallen some way from the tree.